Chicken salad is a popular dish in many parts of the world. It is an easy meal to make and the combination of crisp lettuce with well-seasoned chicken is delicious.
Are you trying to decide what to serve with your favorite chicken salad recipe? The good news is, practically everything goes well with it. But some options are better than others. Let's take a look at some of the best sides to serve with chicken salad. They are perfect choices if you want simple options that use everyday ingredients.

Table of Contents
The top 15 chicken salad side dishes
Best options if you're entertaining
If you're having a party for more than a few guests, then your best option is to keep it simple. You're going to be a lot of food, so avoid technical dishes that will require a lot of your time. You're supposed to be enjoying yourself and being a good host, not obsessing over getting recipes right. Save those dishes for smaller groups.
1. Chicken skewers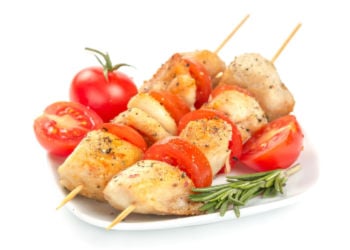 It's fine to serve more than one chicken dish. Skewers are an easy, make-ahead option. Tomatoes can be halved and added to skewers along with chicken, then seasoned with mixed herbs. Dried rosemary, garlic salt, and salt and pepper are a great way to add more flavor to your food.
2. Caviar eggs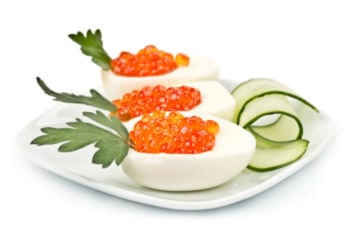 If you serve chicken salad with creamy mayonnaise, the caviar will provide a welcome hit of flavor. Fish eggs aren't everyone's favorite choice of food so avoid this option if you are cooking for fussy eaters.
3. Raw salmon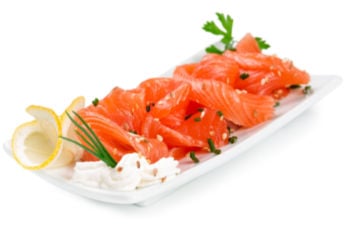 Chicken and salmon are a great pairing. Salmon is another yummy finger food that is perfect on its own or with a splash of soy sauce. Our favorite finger food option using salmon is adding a slice to a cucumber round and topping with a mix of cream cheese, dill, and lemon juice.
4. Chicken pieces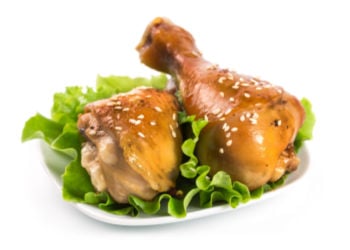 Whether it's slices, wings, drums, or nibbles, more chicken is never a bad thing. For some people, the few pieces of chicken they get in a salad won't be enough, so help them out with a little more.
5. Garden salad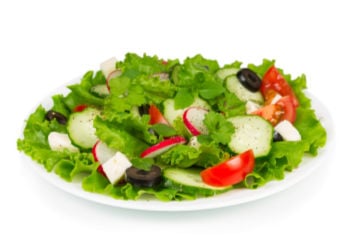 Fresh, juicy greens are an excellent, light option for anyone with a small appetite. For big eaters, include extras like macaroni salad or potato salad as a great side instead.
6. Sliced meat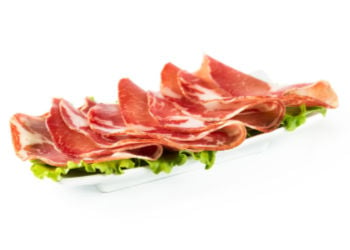 Other sliced meats go well with chicken salad. Pancetta and prosciutto, mortadella, chorizo, pastrami, and capocollo are all worthy options. There are so many choices and so little space on the table.
Quick Tips:
When entertaining, try to create food that allows guests to help themselves. Finger food is an excellent option.
Chicken salad will last for 3-5 days in the fridge. On the night you make it, if you're distracted and leave it on the table over 2 hours, toss it out. It's not worth taking the risk of getting food poisoning.
Options for a mid-week family dinner
Weekdays can be busy, with not much time left for making dinner. These suggestions are quick and easy to make, ideal for the busy home cook.
7. Cooked vegetables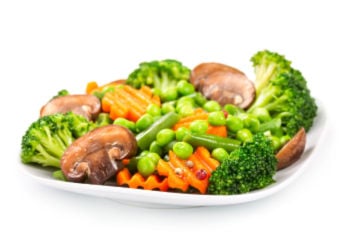 Many of us aren't getting enough vegetables in our diet so serve up some cooked vegetables for the table. A healthy option for adding vitamins, minerals, and fiber to the menu.
8. Lasagne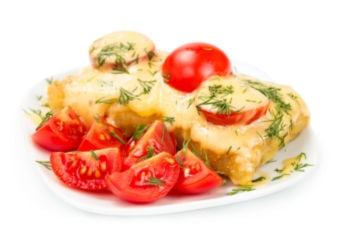 If the family has had a hard day (or have a big day tomorrow), it might be time to load up the carbs. A lovely chicken salad served alongside vegetarian lasagne will make a hearty meal.
9. Cold cuts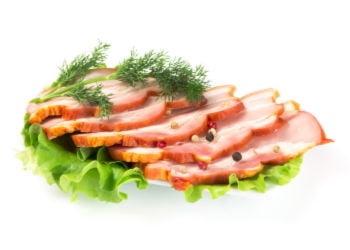 Cold cuts aren't just reserved for the lunch menu. A slice or two of meat, combined with chicken, will provide a high-protein meal. A healthy option for anyone who's just had a hard workout.
10. Pasta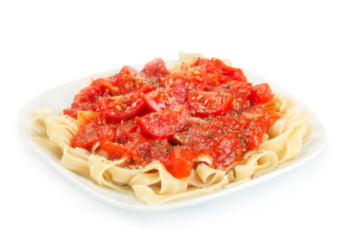 Pasta has a mild flavor making it a good match for practically everything, including chicken salad. Choose a tomato-based sauce that isn't too heavy. Creamy sauce combined with a mayo-drenched chicken salad will be too much.
11. Mozzarella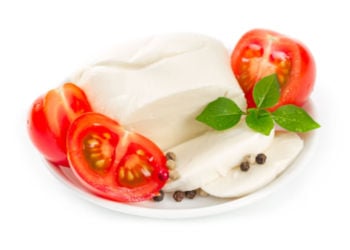 Mozzarella cheese has a mild flavor that will go well with chicken salad. For all those cheese lovers that aren't getting enough from the main dish, this side will keep them happy.
12. Greek salad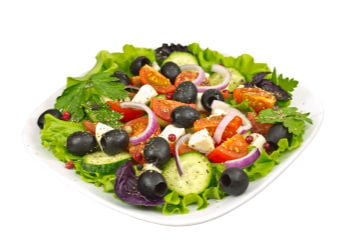 The acidity from the olives and tomato makes Greek salad the ideal companion for chicken salad. Dress that salad up with a flavor-packed Greek dressing or a simple olive oil.
Extras to include with your meal: pita chips, bread, rolls, and crackers are filling options that are always popular with guests.
Best side dishes for healthy eating
13. Shrimp cocktail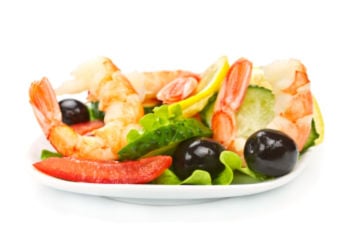 Shrimps aren't overpowering in flavor and they are an excellent choice with avocado, cucumber, Kalamata olives, and bell pepper. Leave the tails on the shrimp for visual appeal and serve on a bed of lettuce with a slice of lemon. Get a tasty shrimp cocktail recipe here.
14. Green Salad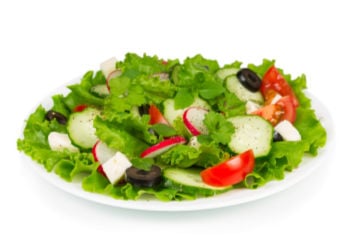 Juicy greens taste delicious and they're not bad for the waistline. To make an enjoyable salad choose the freshest ingredients and season.
15. Pasta salad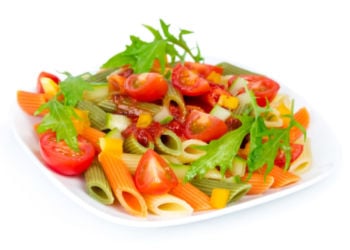 You can't go wrong with a creamy pasta salad made using penne pasta cooked al dente. If you want something more substantial, try this seafood pasta salad which includes octopus.
Bonus ideas
Still haven't found something you like? How about one of these bonus options:
Finger foods: dill pickles, potato chips, French fries
Drinks: iced tea, white wine
Desserts: fruit salad, ice cream, cheesecake
Related reading:
A super-helpful guide to chicken oysters. Do you know what they are?
Find out the best ways to reheat leftover chicken wings.
Get the rundown on how tikka masala and butter chicken differ.
Frequently asked questions
What can be served with chicken salad sandwiches?
Sandwiches are a filling meal so choose lighter dishes like shrimp cocktails, cold cuts, chicken skewers, or a garden salad. Food like pasta may be hard work to finish.
What can I add to store-bought chicken salad?
To add some flair to a store-bought chicken salad, try stirring in nuts, bacon bits, or homemade mayonnaise. Raisins or currants will add a little sweetness and balance out the salty, creamy ingredients.
How do you fix too much mayo in chicken salad?
To fix a heavy salad that contains too much mayonnaise, sprinkle in half a teaspoon of sugar and a splash of lemon juice or vinegar. These extra ingredients will help bring freshness to the salad.
Final words
Chicken salad goes well with almost any side dish. Try to plan out a balanced meal, without going overboard on saucy, spicy, or meaty dishes. Create a menu that has something for everyone, and you won't have to worry about cleaning up leftovers at the end of the meal.
If you end up with leftovers the next day, you can make a mouth-watering chicken salad sandwich using fresh grain bread or pita bread.