Dunkin Donuts has a menu full of unique drinks. One of the unique drinks offered by Dunkin is called the Dunkaccino.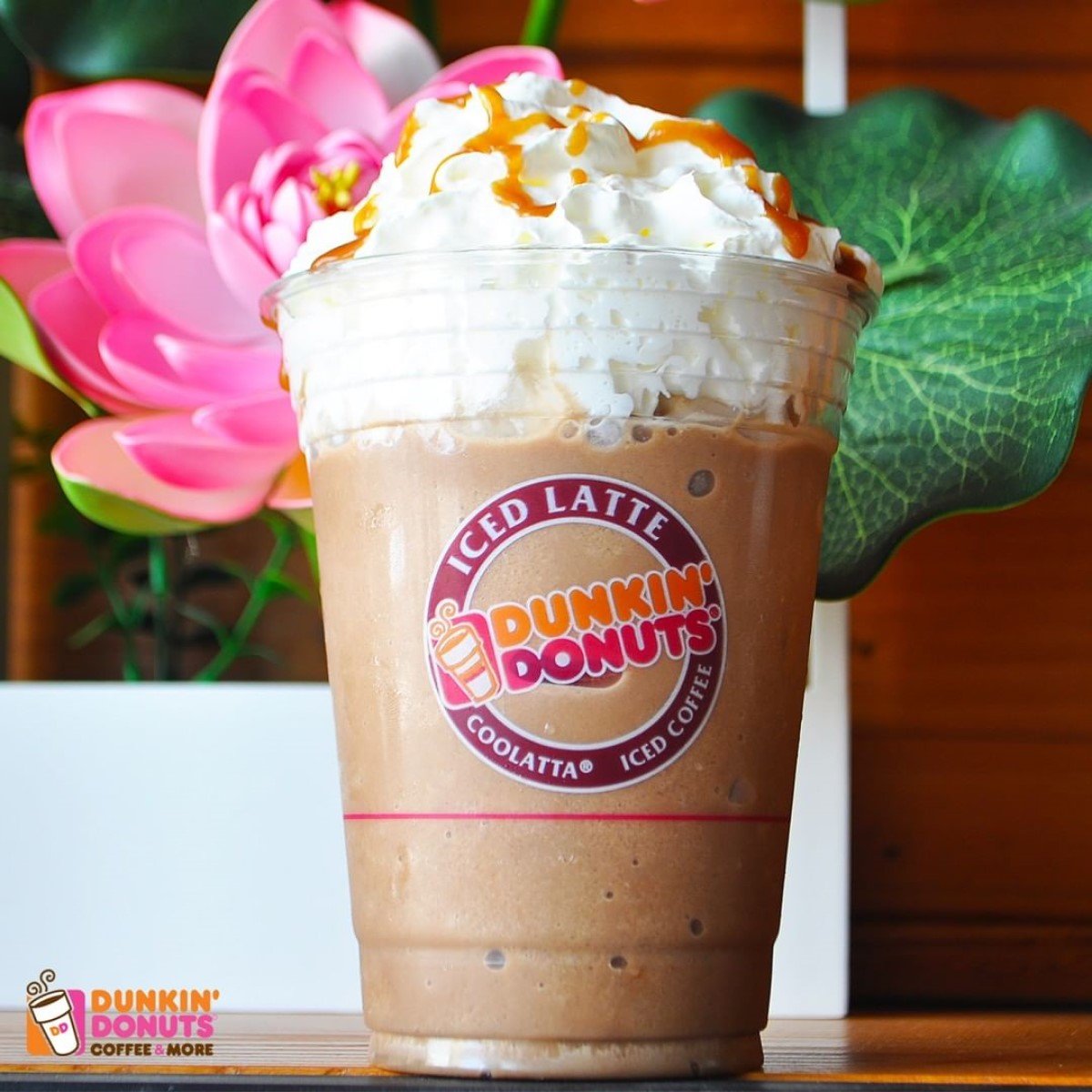 A Dunkaccino is a drink that blends hot chocolate and coffee together to create a mocha-flavored beverage. It has less caffeine than other coffee drinks and tastes particularly sweet.
This article will tell you all about Dunkin's Dunkaccino. You'll know everything from the ingredient list to its nutritional content so you can decide if it's the drink for you.
Table of Contents
What Exactly is a Dunkaccino?
It's hard to tell exactly what a Dunkaccino is based on its name alone. You might think it's like a cappuccino, but a Dunkaccino is nothing like a cappuccino. It's a drink that simply blends together hot chocolate and coffee.
As you can guess, the dominating flavor is chocolate. So if you enjoy mocha-flavored drinks, this one will surely hit the spot.
You can enjoy it with whipped cream on top for a little extra decadence.
This drink can be ordered hot or iced. This makes it the perfect year-round treat on Dunkin's menu.
Ingredients in a Dunkaccino
A Dunkaccino has two primary ingredients: hot water and Dunkaccino powder.
The Dunkacinno powder contains specific ingredients: sugar, non-dairy creamer, sweet cream, instant coffee, whey powder, natural and artificial flavors, cocoa powder, nonfat dry milk, salt, cellulose gum, salt, and xanthan gum.
These ingredients give the Dunkaccino its creamy and chocolatey taste with just a hint of coffee. It's a hard drink to make substitutions for because the Dunkaccino powder is premade.
Based on the ingredient list, the Dunkaccino is not a good choice for lactose-intolerant individuals. It also is not vegan-friendly.
Because there are added gums in the Dunkaccino powder, individuals with IBS may also want to avoid this drink.
Nutritional Facts for a Dunkaccino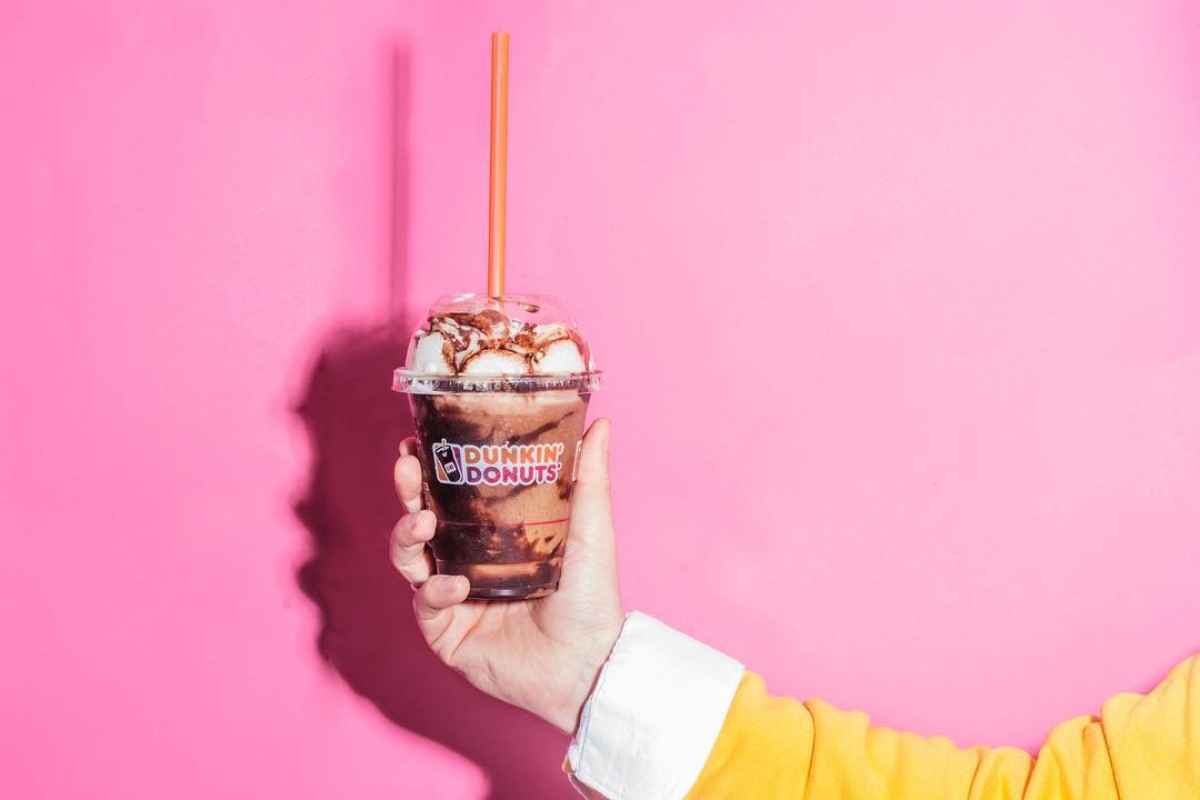 The Dunkaccino is not the lowest-calorie drink on Dunkin' menu. A medium comes in at around 350 calories and has a whopping 38 grams of added sugar. It's no wonder it tastes so good.
While this drink will taste absolutely delicious, it may not be the best health-conscious option at Dunkin. It may be best to order this drink occasionally instead of making it your regular order.
You could order a smaller size to reduce the calories and sugar content to be more health conscious. But even a small Dunkaccino will have around 240 calories and 25 grams of added sugar.
How Much Caffeine is in a Dunkaccino?
A Dunkaccino will have less caffeine than many drinks on Dunkin's menu.
A small one has approximately 58 milligrams of caffeine. And a medium will have about 85 milligrams of caffeine.
When you compare this to a small cup of coffee, it's much less. At Dunkin, a small cup of coffee has 215 milligrams of caffeine.
This makes the Dunkaccino a friendly drink for individuals sensitive to caffeine. And it makes a better afternoon drink as the caffeine won't keep you up all night.
Cost of a Dunkaccino
A Dunkaccino is one of the most cost-friendly drinks on the Dunkin menu.
A small one will cost about $1.69, while a medium will cost $2.09. And a large Dunkaccino will be around $2.29.
These prices are very similar to Dunkin's plain coffee. A small coffee is about $1.59 at Dunkin, while a large one is $2.09.
It's much cheaper than many of Dunkin's specialty drinks, but it still packs a lot of flavor for that low cost.
If you want a budget-friendly drink with more flavor than plain coffee, the Dunkaccino is a great choice.
Final Thoughts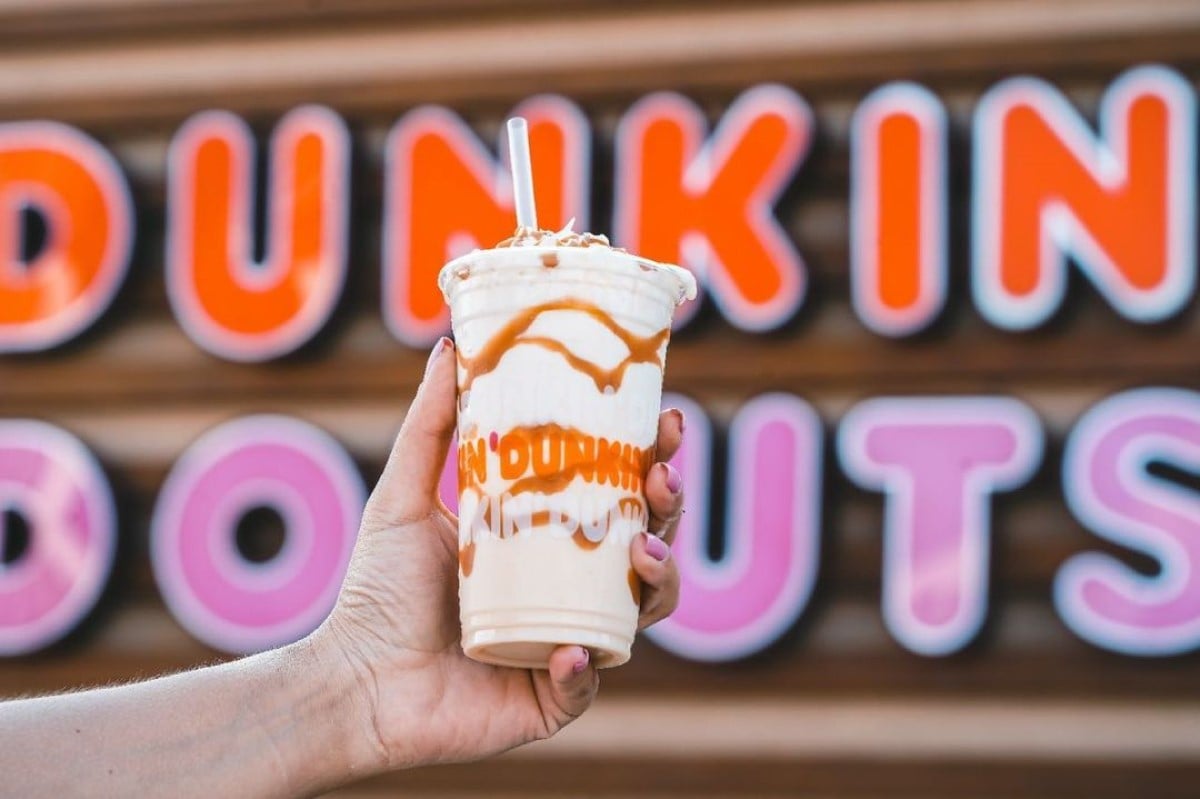 The Dunkaccino drink combines hot chocolate and coffee for one sweet treat. The primary ingredients are hot water and pre-made Dunkaccino powder.
It's not a lactose-intolerant or vegan-friendly drink. It may also not be a great drink for folks with IBS as it has gums added to it.
Calorically, a medium sits around 350 calories with 38 grams of added sugar. So it may be best to order a smaller size or make this drink a special treat for health-related reasons.
The Dunkaccino is lower in caffeine than many of Dunkin's drinks. This makes it a great choice for caffeine-sensitive individuals. It also makes it a better drink choice for those late afternoon trips to Dunkin.
Few people won't enjoy the delicious taste of a Dunkaccino. Next time you crave a chocolatey drink, why not try the Dunkaccino?