Whether you're looking for a way to try new recipes or just skip your weekly trip to the grocery store, meal delivery services can be a great solution. While there are plenty of quality options worth considering, there are two that stand above the rest. Gousto and HelloFresh each offer fresh, fast, and delicious meals that you can make in minutes.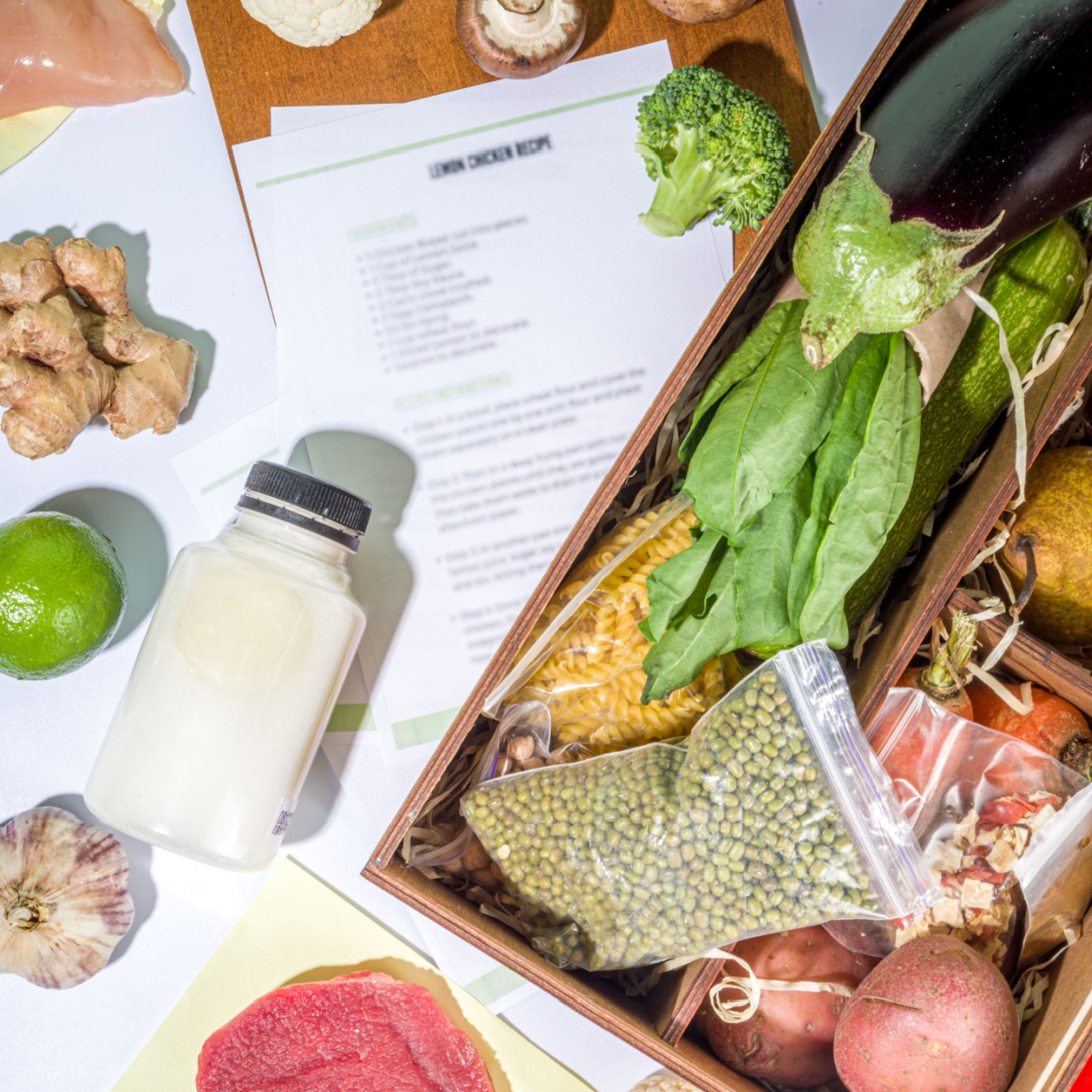 The main difference between Gousto and HelloFresh is that Gousto tends to offer a wider variety of meals, though it's only available in the United Kingdom. However, your favorite will ultimately come down to which fits your budget, schedule, and taste best. Take a look at our complete breakdown to make your decision.
Table of Contents
What are Gousto and Hello Fresh?
Both Gousto and HelloFresh are part of a trend of meal kit services that has taken off in the last decade. They allow you to pick from a list of meals each week and have the ingredients and instructions shipped directly to your door. While it's still up to you to do the cooking, it saves hassle at the grocery store and can be a fun way to learn to cook new recipes.
While both of these services have a lot in common, there are a few differences worth keeping in mind.
Gousto and HelloFresh Box Options
Before looking in depth at the differences between these two services, it's important to understand the different box options they each offer. This will determine how many recipes you get each week, as well as other factors like add-ons, extra portions, and more.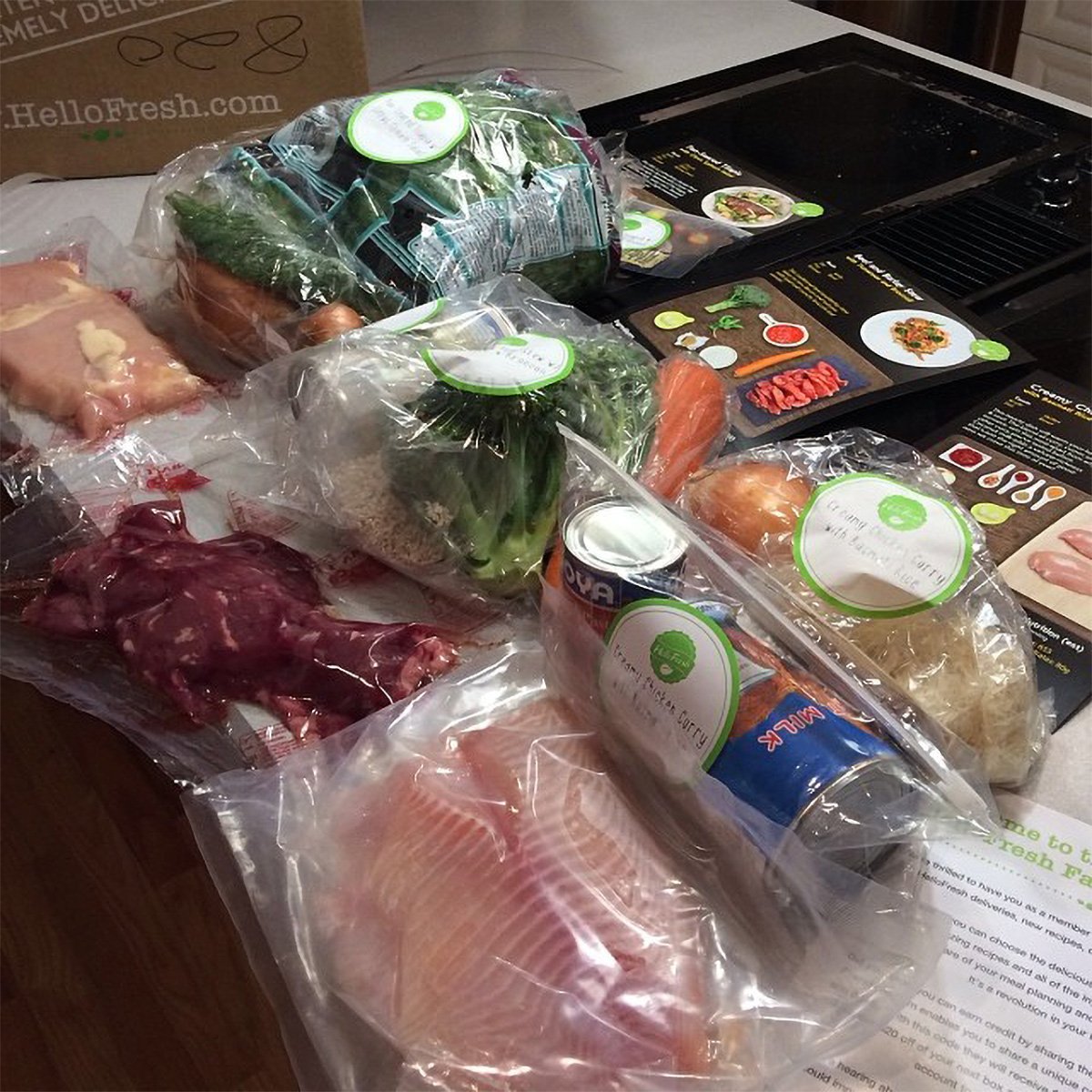 Gousto offers two main options: a two-person box and a family box. The two-person box allows you to choose between two, three, or four recipes for a pair of adults. The family box lets you choose two, three, or four recipes for a pair of adults and two to three children. The Gousto Marketplace also lets you add extras like beer, wine, chocolate, and olive oil to your order.
HelloFresh offers a selection of three boxes: the classic box, the rapid box, and the family box. They each offer your choice of three to five recipes, differing in how many they each serve. The classic box serves two adults, the rapid box feeds between two and four, and the family box feeds two adults and two children.
A Side-by-Side Comparison
If you're still not sure which of these meal delivery kits you want to try for yourself, see how they stack up in all the categories that matter.
Deliciousness
There may be no more important factor when choosing what's for dinner than flavor. While both of these meal kit services definitely bring flavor, they're not identical. Which one you find more tasty will depend entirely on what kinds of foods you enjoy most.
Overall, you can expect Gousto to focus more on unusual flavors like Italian, Jamaican, Japanese, and Middle Eastern. It's an excellent way to taste dishes you haven't had before, though the kits usually keep the techniques simple and familiar. Most of the exotic elements come from the herbs and seasonings.
HelloFresh, on the other hand, is a better option for those seeking comfort food. Each week they offer at least one chicken and one steak option, along with familiar classics like burgers, pasta, and salad. Though they have a wide enough selection to include a few exotic options, too, letting you get a good variety.
Scheduling Flexibility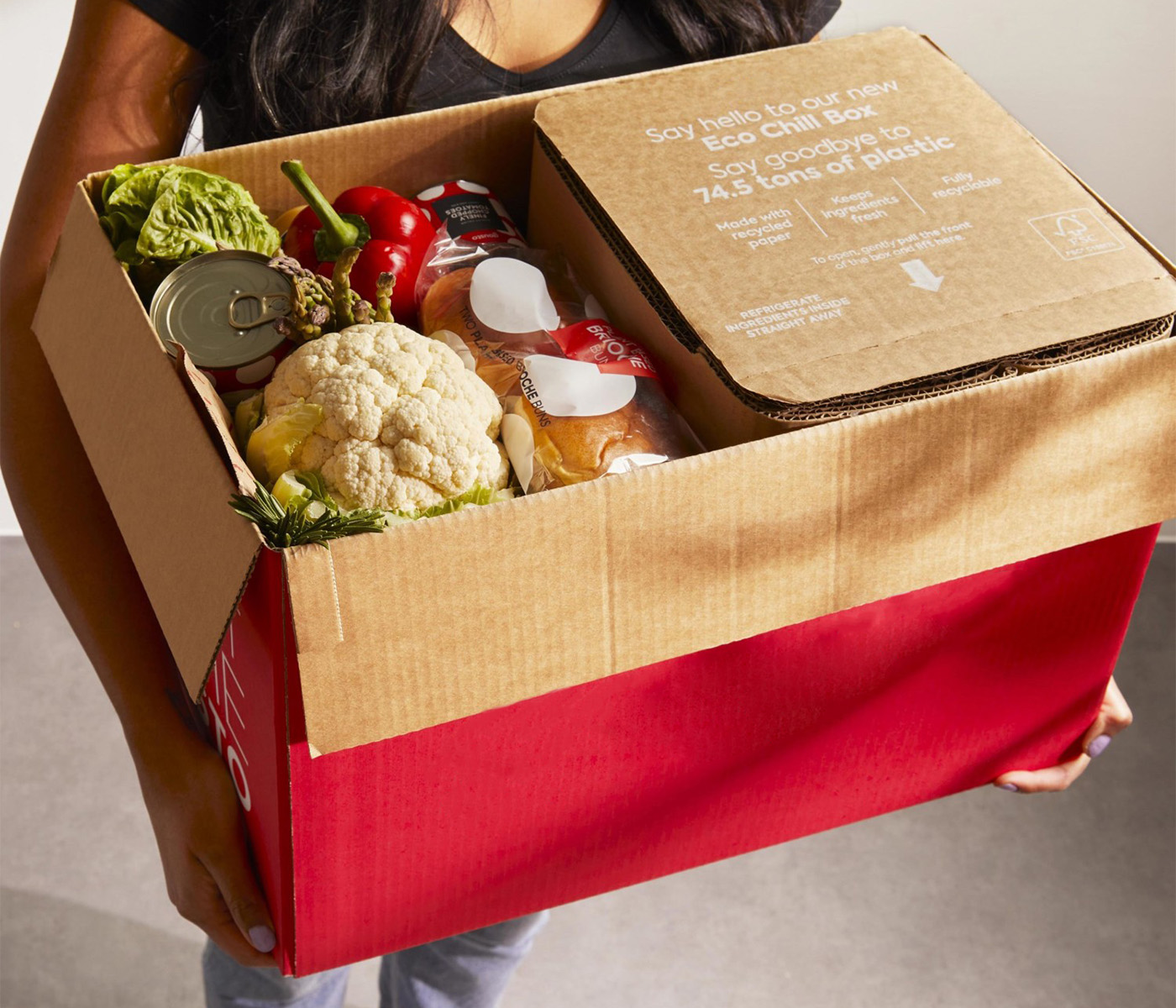 As noted above, each of these meal kit services offers a variety of different box options, letting you customize the service to the needs of your family. Of course, meal planning takes real effort, and when daily life gets in the way, it helps to have some flexibility with scheduling your orders.
The great thing about Gousto is that it allows you to change your order until midday, three days before your delivery. Since recipes are available a full two weeks before, that gives plenty of time to pick out your favorites and then change your mind as the need arises. You can also pause your orders at any time, as well as skip a week when you feel like taking a break.
Though one of our favorite things about Gousto is that you can order a single, one-off box without any commitment. This is a great option for those who want to give the service a try or compare it to HelloFresh's offerings.
Overall, HelloFresh is a bit less flexible than Gousto, though, with a little planning, it's still easy to work into your regular routine. With HelloFresh, you have until midnight on Tuesday, the week before your delivery, to change your order. This deadline also applies if you want to skip a week or cancel your subscription.
While this does make it a little harder to change plans at the last minute, it won't be a problem most of the time. The key is remembering to review your next order each Monday to make sure it fits your needs.
Cost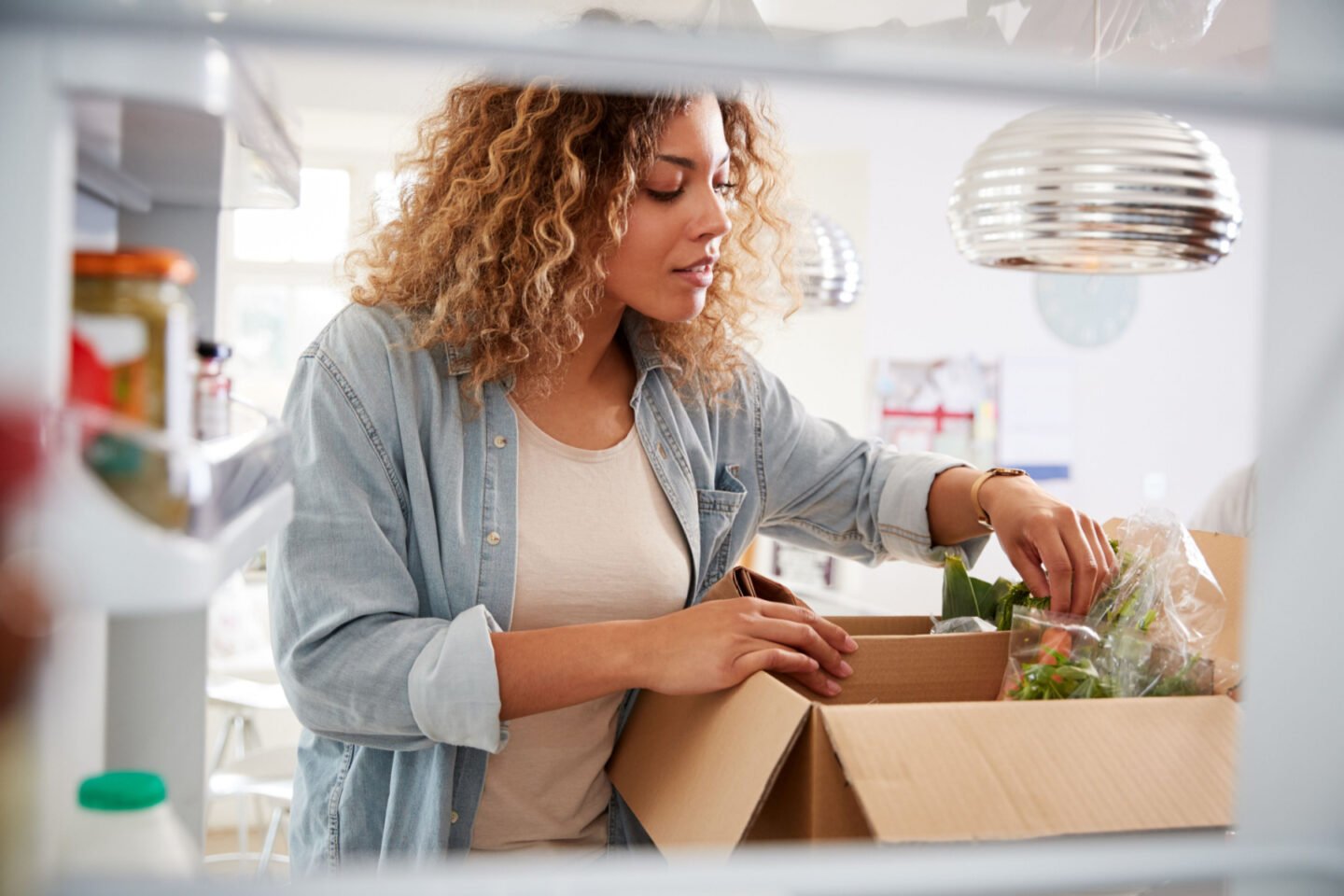 Meal delivery kits are usually a bit more expensive than the meals you would cook with store-bought groceries. This is because of the convenience and fresh ingredients the services provided. Over the years, both HelloFresh and Gousto have maintained competitive pricing, letting you get all the convenience at a price you can afford.
The most affordable options for each service are those made to feed a whole family four or five nights a week. In Gousto's case, this comes to £2.98 for each portion, while HelloFresh ends up being £3.44 per portion. Keep in mind that if you order more modest meals, you'll end up paying more per portion, as much as £6.25 each.
Introductory Offers
If you haven't tried one or either of these meal kit services, you can save money on your first order with their introductory deals. They work a little differently for each service, and it's important to understand the differences between them.
Gousto's introductory plan lasts a full month and saves you 30% off all your meals within that time. If you refer a friend to the service, you can get a £15 credit as well as 50% off your friend's first box.
Hello Fresh's introductory offer is a little more complicated. Basically, they offer 50% off your first box and 20% off your next three orders. While it doesn't amount to as much savings over the long run, it's a great option for those who just want to try one box and then cancel later.
Freshness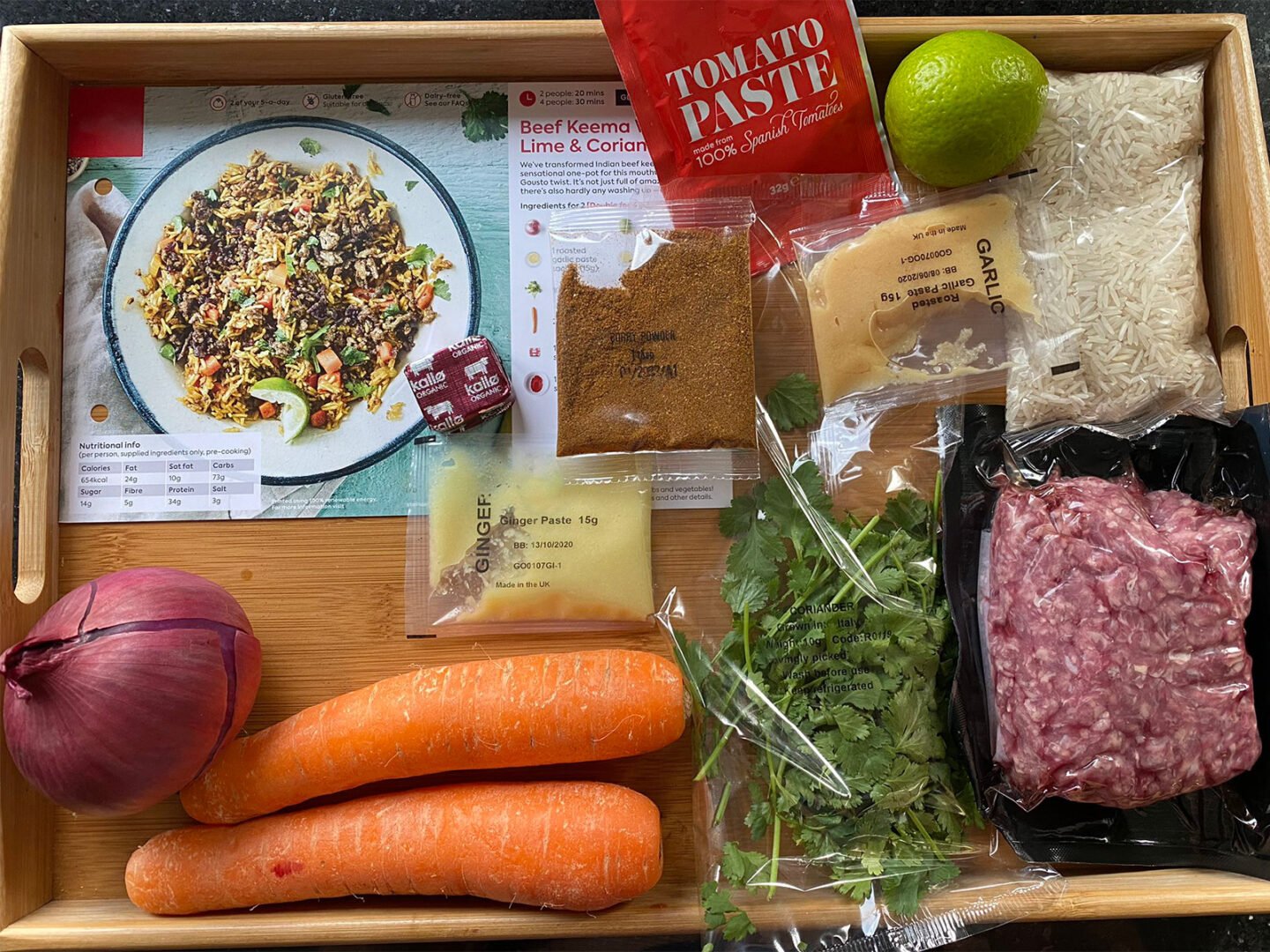 Gousto is a UK-based service, and as such, it sources all of its meat from local farms. Fish, eggs, and produce are also responsibly sourced, using seasonal options as much as possible. Yogurt and other dairy products are vegetarian-friendly and organic.
HelloFresh is an international company that sources its ingredients from a variety of sources that may or may not be local. However, it's worth noting that their meat and poultry come from farms that undergo regular animal welfare audits.
Variety
Each week, these meal kit services swap out their selection of meals for a whole new crop, letting you have something a little different each week. While they like to incorporate a range of new recipes to choose from, the options usually ensure there's something for everybody to enjoy.
Gousto offers a total of 50 different recipes to choose from each week. These include seven plant-based recipes, 16 dairy-free choices, and a few gluten-free meals, with the rest including any of the above.
Gousto has a menu of 50 recipes to choose from each week, whereas on HelloFresh's Classic box, there are only 18.
HelloFresh has only 18 meal options by comparison, but these still come in a wide variety to cater to different tastes and dietary restrictions. Each week, there are several vegetarian options and one or two vegan options to choose from. They also have Premium meals, which include high-quality cuts of meat for date nights or other special occasions. Finally, HelloFresh offers 10-minute meal options for days when you want to cut down on cooking time.
Overall, Gousto is the best option for those who want to have the maximum number of meal options to choose from each week. HelloFresh is a better choice if you want access to high-quality meals or dinners that are easy to make.
Eco-Friendliness
If sustainability and eco-friendliness are priorities of yours, you'll be pleased to find out that both of these meal kits have found their own ways to do their part. While they might create more waste than a trip to the grocery store, most of the waste they create is recyclable.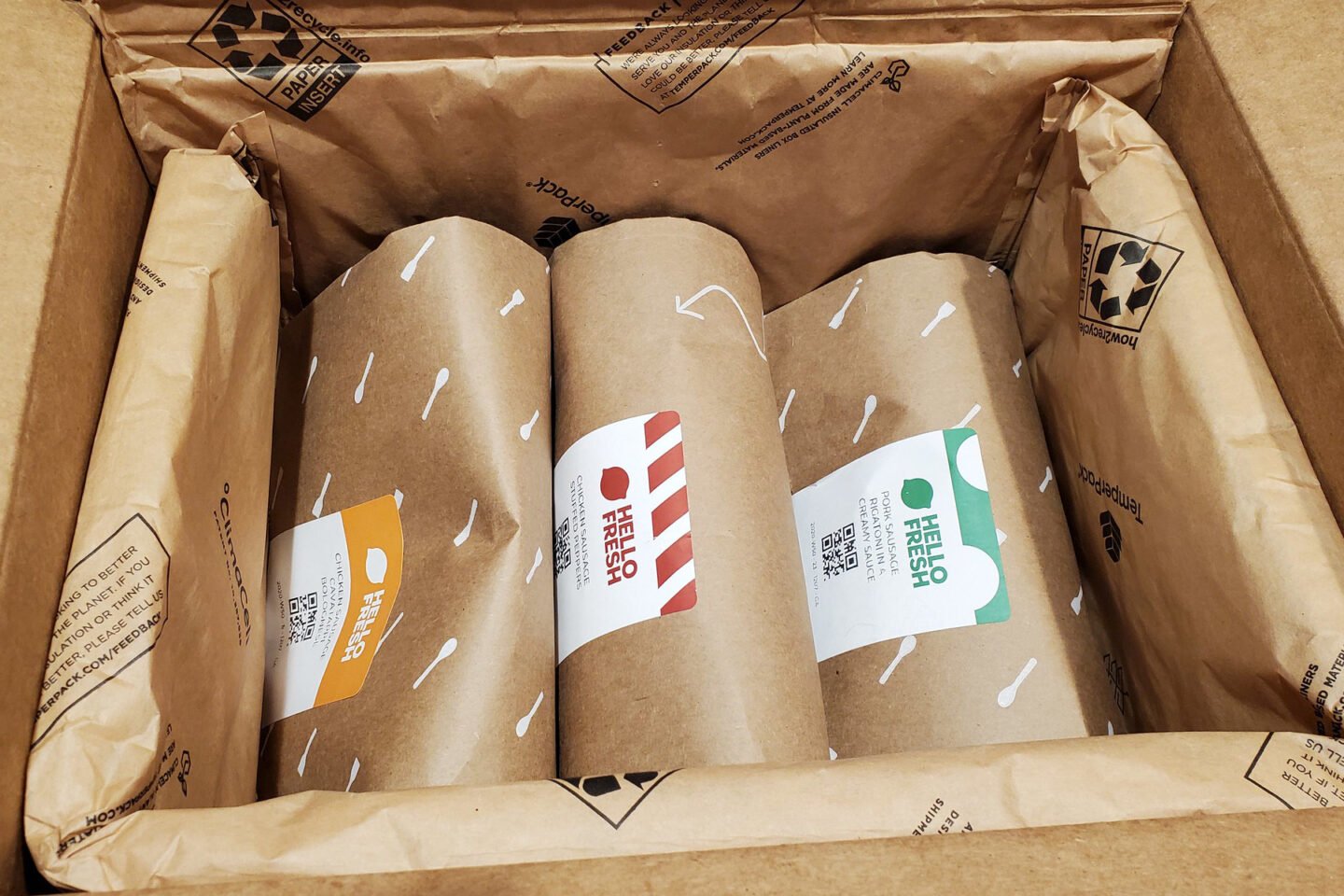 Since its founding, Gousto has reduced its plastic waste by more than 50%, removing more than 100 tonnes of plastic from its annual shipments. Their new Eco Chill box is also designed to cut down on plastic, as it's made from recycled paper and is itself fully recyclable.
HelloFresh, on the other hand, still uses PET plastic cooling pouches, though they are recyclable. Since 2017, they have reduced their plastic packaging by 20% and use exclusively recycled materials for their spice, nut, and seed packages.
Availability
As mentioned above, Gousto is a UK-based company and isn't available in the United States. They have a wide delivery range in the UK and can be sent to most postcodes there.
HelloFresh is an international company that delivers to most of the UK. Their range includes the mainland UK, the Isle of Wight, The Isle of Man, Guernsey, Jersey, and Northern Ireland.
Cancellation
If you're just trying these services out for the first time, it helps to know their cancellation policies ahead of time. Doing so can help ensure you only get billed for what you want and don't accidentally order more than you need.
Gousto makes it simple to close your account without any undue hassle. By using their app, online messaging system, or calling their customer care team, you can quickly and easily discontinue services before being billed.
HelloFresh is just as simple, letting you discontinue deliveries with just a few taps on the app. Just keep in mind that you need to do so a week in advance, or you'll end up ordering an extra week's worth of food. If you want to permanently close your account, you can do so by emailing their customer service team directly.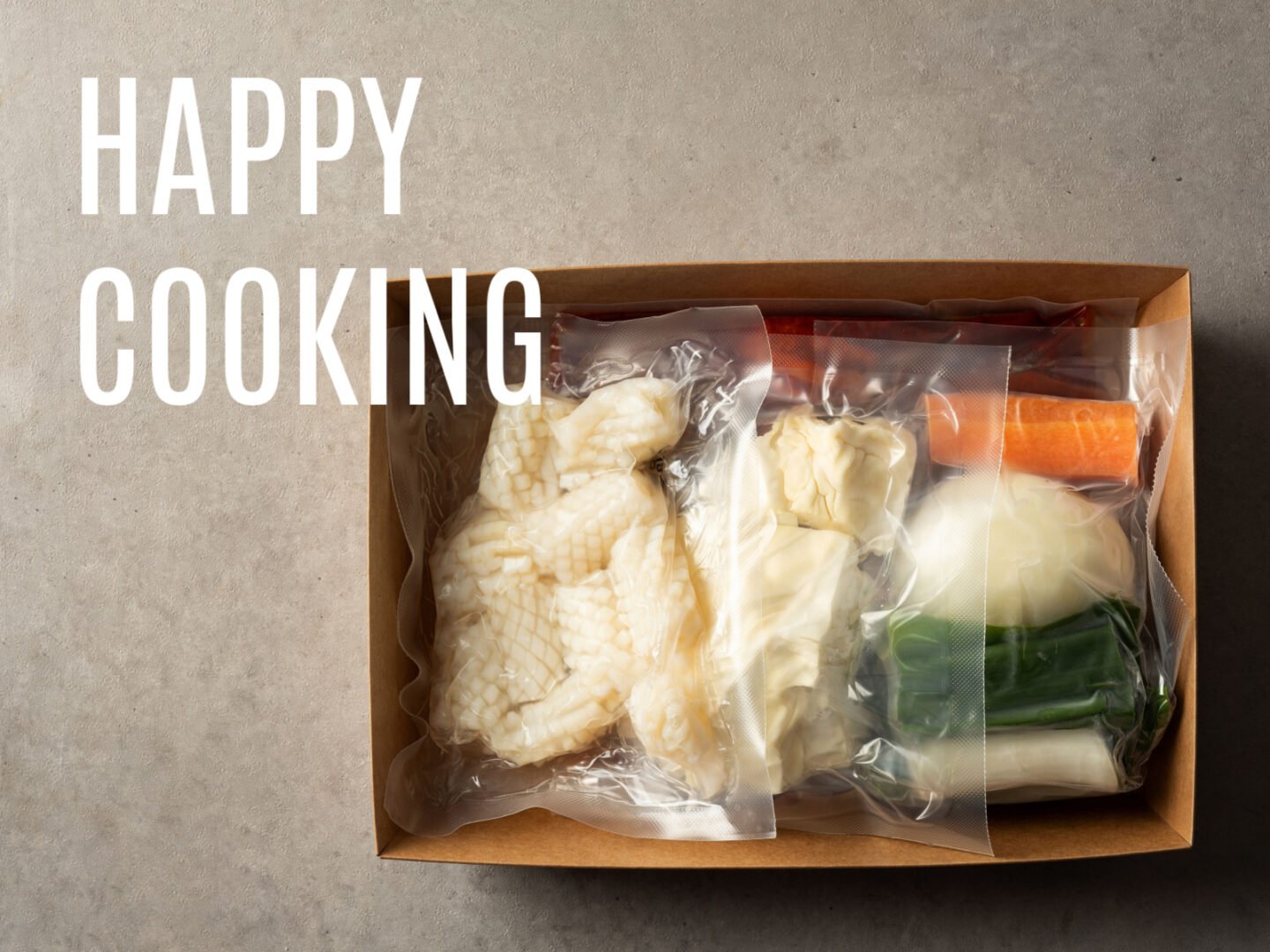 Frequently Asked Questions
Are meal delivery kits worth the money?
It's true that meal delivery kits do cost more than making a weekly trip to the grocery store. However, factoring in the convenience, wide variety of dishes, and quality ingredients, most people consider the cost well worth the money they spent. If you're not sure whether it's a good fit for your budget, trying one of the introductory offers for either service can let you get a taste at a reduced cost.
Are meal delivery kits healthy?
Just like ordering at a restaurant, how healthy your Gousto or Hello Fresh meals are depends on the meals you choose. Both services offer options that are more or less healthy and often list the calories and other nutritional information along with each.