Safe drinking water is among the top priorities to consider when buying a property and, more importantly, when choosing a new house. While you can hire a professional team to visit your area and do the job for you, tons of water test kits available online allow you to test water at home or send them to a laboratory for more precise results. A good water test kit should be accurate, reliable, easy to use, and suit your needs.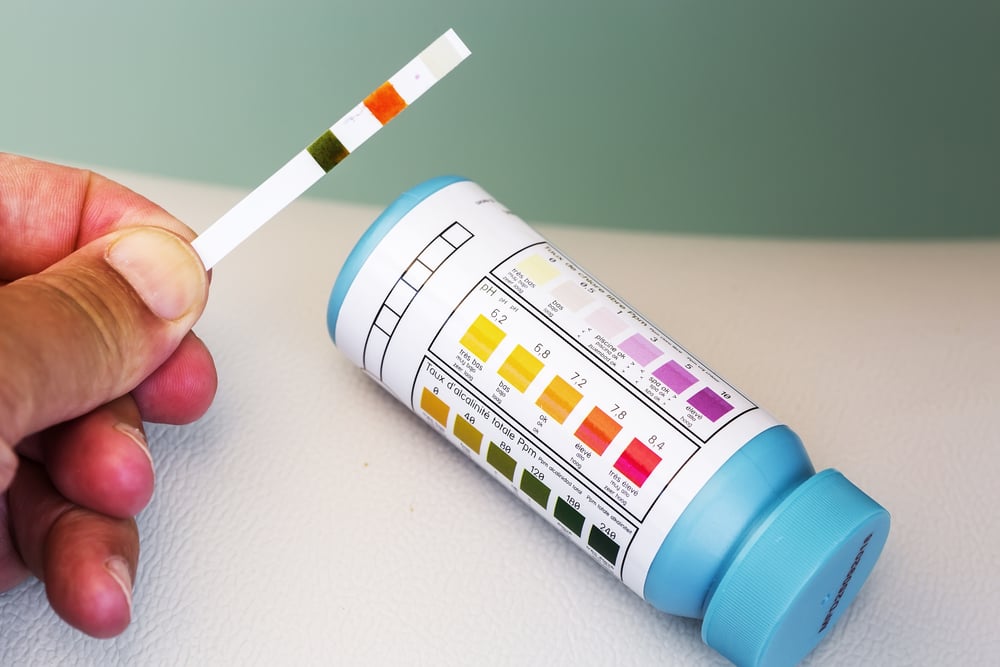 The Safe Home ULTIMATE Water Quality Test Kit is our overall best water testing kit, but we also included our top products you can easily purchase online for eight other categories. This article also tells you what to buy and how to test water at home in a simple way.
Table of Contents
Overall Best: Safe Home ULTIMATE Water Quality Test Kit
Safe Home® ULTIMATE Water Quality Test Kit
Safe Home Premium tests for 200 parameters in trusted laboratories and includes an at-home bacteria test.
Pros: Tests for 200 contaminants; easy to use; has an at-home bacteria test; detailed results; high accuracy.
Cons: It needs to be sent out; results take 7 to 10 days; it is expensive.
The Safe Home ULTIMATE Water Quality Test Kit is the best option if you want quality and accurate results. Environmental Laboratories, one of the most prominent drinking water testing laboratories in North America with EPA certification, is the parent company of Safe Home, making this test kit very reliable.
Among all the kits discussed in this article, the Safe Home Ultimate has the necessary tests and more. This water test kit tests for 200 different parameters, including the following:
7 Inorganic Compounds- Chloride, Fluoride, Bromide, Nitrate-N, Nitrite-N, Sulfate, Orthophosphate.
12 Physical Properties - Total alkalinity, Water Hardness, Tannin or Lignin, pH, Total Dissolved Solids, Turbidity, Bicarbonate, Carbonate, Conductivity, Langelier Saturation Index, Ryznar Stability Index, Aggressive Index
31 Heavy Metals - Aluminum, Antimony, Arsenic, Barium, Beryllium, Boron, Cadmium, Calcium, Chromium, Cobalt, Copper, Hexavalent-Chrome, Iron, Lead, Lithium, Magnesium, Manganese, Molybdenum, Nickel, Phosphorus, Potassium, Selenium, Silica, Silicon, Silver, Sodium, Strontium, Thallium, Tin, Vanadium, and Zinc
20 Semi-Volatile Organic Compounds - Pesticides and herbicides
130 Volatile Organic Compounds - Hydrocarbons
This water test kit contains vials you need to fill with water from one water source. After collecting the water, you just need to seal the vials and mail them freely to the authorized laboratories for the testing series. The laboratory will email you the results 7 to 10 days after receiving your sample.
Aside from the 200 parameters tested in the laboratories, this kit also comes with a water bacteria test you can perform at home. This test for bacteria can find up to 50 coliform bacteria, but it can't tell what kind they are. The bacteria test takes 24 hours, and a positive result means the presence of harmful bacteria in the water sample.
However, aside from the fact that you have to wait 7 to 10 days for the result, another drawback of this test kit is its price point. But this product is worth it without a doubt because it makes testing easy and gives a full analysis of 200 parameters.
Overall Runner-up: Professional Water Test by SimpleWater Labs
Advanced Water Test Kit with Full Tap Score Report
This water test kit provides reliable results for over 100 contaminants and has an app to track the results.
Pros: Tests over 100 contaminants; easy to use; with chlorine and hydrogen sulfide at-home test strip; comes with an app for results.
Cons: Results take five days; expensive.
The Tap Score Professional Water Testing Kit is another kit that provides convenience in having your water source tested. SimpleLab Tap Score has over a hundred national testing laboratories to provide quicker and more accurate results while maintaining reliability. Unlike Safe Home, which sends the results via email, Tap Score has an app where you can directly see the results five days after arriving at the partner laboratory.
The Tap Score testing kit comes with two vials that you have to fill with water from one water source. One vial tests for heavy metals, coliform bacteria, nitrate, fluoride, total hardness, turbidity, and total dissolved solids (TDS), while the other vial tests for disinfection byproducts, total trihalomethanes, and volatile organic compounds that may be found in water from the faucet or city water, spring, well, and rainwater.
Aside from the above-mentioned compounds, this Tap Score kit comes with an at-home chlorine and hydrogen sulfide test strip. Moreover, we appreciate that Tap Score has an app that not only releases results but also provides helpful information on the different parameters they test and how they affect one's health.
The only downside to this product is that you must mail the water sample to the partner laboratory and wait for five days after the laboratory has received it. However, this testing kit from Tap Score is more affordable compared to the Safe Home Ultimate Water Test Kit.
Amazon's Best Seller: SJ Wave 16-in-1 Water Test Kit
SAVE 15%
The SJ Wave 16-in-1 Water Test Kit is Amazon's best-selling drinking water test kit. This 16-in-1 water test kit comes in strip form with a color guide on the packaging. Although this kit contains 100 strips, they are packed separately by 10s, which you should use 90 days after opening, but you can store them for up to 2 years when unopened.
Each testing strip in this kit tests for total hardness, free chlorine, iron, copper, lead, nitrate, nitrite, potassium peroxymonosulfate (MPS), total chlorine, fluoride, cyanuric acid, chlorine dioxide, quaternary ammonium compound (QAC), total alkalinity, carbonate, and pH. The kit also comes with a testing tube and dropper that you can just clean and reuse, an instruction manual with a color chart, and an eBook to guide you through the results.
Since this kit contains test strips, it is very easy to do this at home and is pretty affordable, considering the number of tests you can do. However, this product's lack of a coliform contamination test is a drawback. Although it tests for nitrite and nitrate, these compounds could come from other sources and do not directly refer to the presence of harmful bacteria.
However, note that when using water test strips, you should not see the same color as provided on the color chart, meaning you have to find the nearest color that matches your result.
Best Well Water Test Kit: Safe Home WELL WATER Test Kit
The Safe Home WELL WATER Test Kit offers 14 parameters that test well water sources in your area. This kit has 20 testing strips for total chlorine, free chlorine, water hardness, total alkalinity, nitrate, nitrite, fluoride, carbonate, copper, calcium, pH, and iron. This kit also comes with one lead and a bacteria test that detects the presence of 50 coliform bacteria, including E. coli.
But since this testing kit only has strips, you can only tell if coliform is present or not. This doesn't tell you what kind of bacteria are in the well water. Moreover, this testing kit does not include test strips for arsenic, radium, mercury, atrazine, and other pesticides, which are essential compounds to consider when testing well water.
It's also important to remember that when using test strips, the levels of compounds being tested can cause other color changes, and you should look at the closest color on the chart to see what the result is.
Well Water Test Kit Runner-up: Health Metric Well Water Test Kit
The Health Metric Well Water Test Kit offers eight parameters to test your well water source. The kit includes a coliform test and strips for nitrate, nitrite, manganese, hydrogen sulfide, hardness, total alkalinity, and pH.
This drinking water test kit gives you chemical results in just 2 minutes, which makes it easy to use. However, although reading the results is pretty straightforward, and the pads don't bleed, the coliform test takes around 48 hours. And compared to the Safe Home well water kit, this one is pretty pricey, since it only has nine testing strips.
Best for Detecting Metals: Health Metric Heavy Metals Test For Drinking Water
The Health Metric Heavy Metals Drinking Water Testing Kit makes it easy to test for heavy metals at home, since most testing strips don't test for them. This test kit has strips that can be used to check for lead, copper, iron, and mercury, all of which are very bad for your health if you eat them.
This heavy metal testing kit comes with very easy-to-follow instructions and gives out results after a minute. We also like that the testing pads are separate, which keeps the colors from bleeding into each other. After submerging the test strips individually, you just need to compare the results to the color scale in the packaging.
But the biggest problem with this drinking water test kit is that it doesn't come with basic testing tools like total hardness and pH levels. This means that you'll still need to buy other water test kits to check for other important compounds.
Best for Water Hardness: SJ Wave Water Hardness Test Strips
The SJ Wave Water Hardness Test Strips are among the most trusted kits to identify hard water at home. These strips are easy to use and come in a pack with two packs of 75 strips each, for a total of 150 strips. You can use these strips to monitor salt content in your tap water or drinking water or to test the effectiveness of the water softener you're using.
These test strips effectively identify soft, hard, and very hard water using the color scale they provide in the packaging. SJ Wave has water hardness strips that detect a range of 0 to 425 PPM, best used for testing tap water and well water, and strips that detect 0 to 1000 PPM, which is perfect for testing water from swimming pools, fish tanks, aquariums, spas, or hot tubs.
However, the major drawback we see with this product is its short shelf life. Once opened, you should use the strips for three months to maintain the reliability of results. Also, this kit is only for measuring total hardness. If you want to test for different compounds, you'll need to buy other kits.
Most Budget Friendly: JNW Testing Drinking Water 15-in-1 Water Test
SAVE 38%
Although a budget-friendly option, the JNW Testing Drinking Water 15-in-1 Water Test offers so much for its price. This kit checks for water hardness, nitrate, nitrite, bromine, residual chlorine, total chlorine, ammonium chloride, fluoride, water alkalinity, pH, and cyanuric acid. Surprisingly, the strips test for three important heavy metals: iron, copper, and lead.
Even though the strips are easy to use, the pads on them bleed easily, which causes color transfer. Due to this, some consumers question the accuracy of the results since the color change dramatically affects the reading.
Best for Bacteria Detection: AquaVial Plus Water Test Kit for Total Bacteria
This test kit tests for coliform bacteria and other significant bacteria such as Staphylococcus aureus.
Pros: Highly sensitive, easy to use, tests for other important bacteria other than coliform
Cons: Results take 48 hours
The AquaVial Plus Water Test Kit for Total Bacteria is perfect if you suspect bacteria contaminants in your water source. If you've been experiencing diarrhea and other infections, you might want to use this kit to test any water source, including tap water, well water, city water, and even pool water.
Unlike other test kits that only have a coliform test, this kit has two vials, one for detecting E. coli and another vial that detects the presence of other significant bacteria, including Staphylococcus aureus, Pseudomonas aeruginosa and different Pseudomonas strains, Salmonella, Klebsiella, Legionella, and strains of fungi, which are known to contaminate water filters and water sources.
We appreciate this drinking water test kit's ability to detect E. coli and coliform levels at 1 CFU (Colony Forming Unit), making it highly sensitive. Moreover, it also detects fungi that reach 500 CFU. It's also very easy to use, as you just need to observe the color of the solution.
The coliform vial should remain yellow if no coliform bacteria are present and turn pink when bacteria are detected. On the other hand, the total bacteria vial should remain pink when safe and turn colorless once other bacteria and fungi are present. The only drawback this has is that it takes 48 hours to get the coliform test result.
Best Water Test Kits Buying Guide
Before getting quality water treatment, you must know what contaminants are present in your water source to target the issues effectively. Below are the things you must consider when buying the best water test kit.
Accuracy and Reliability
An accurate result is a top priority when considering water quality test kits. Since test strips have issues regarding the reliability of the color change, we suggest you use testing kits that require a send-out to national testing laboratories. Try the Safe Home ULTIMATE Water Quality Test Kit and the Tap Score Professional Water Testing Kit.
Variety of Tests
Another criterion to consider is the variety of tests you get for the price you pay. Thousands of products are available online, but you must know what tests you need to find the best water quality test kits. There are well water quality test kits, fish aquarium test kits, spa test kits, total dissolved solids or TDS meter kits, and multifunctional test kits that you can use for different water sources.
Kits that include heavy metal tests are beneficial. Some of our top kits for this category are the Safe Home ULTIMATE Water Quality Test Kit, Tap Score Professional Water Testing Kit, JNW Testing Drinking Water 15-in-1 Water Test, and SJ Wave 16-in-1 Water Test Kit.
Ease of Usage
When it comes to DIY testing, ease of use is another priority. While there are water testing strips that provide easy-to-follow instructions, we suggest you settle with ones that include a lab test for national testing laboratories like the ones from Tap Score.
However, suppose you prefer a test kit that releases an accurate result within minutes. In that case, we suggest the SJ Wave 16-in-1 Water Test Kit, the Health Metric Heavy Metals Drinking Water Testing Kit, and the SJ Wave Water Hardness Test Strips.
How To Properly Test Drinking Water
1. Collect water from one source.
It's important to know that you should test one water source at a time, even when doing it at home or professionally. This is important if you want to know what compounds are in your home's water source and if your city water is safe or if your water softener or water treatment works.
Mixing water from different sources means adding contaminants to the tested water. This also means inaccurate results, which require you to repeat the test. When using test strips, you must use separate containers for different water sources and use one strip for each vial.
2. Follow the manufacturer's instructions.
Each testing kit has different instructions, especially on how long you must wait for the results. When using kits that involve lab test partners, you don't need to do any reading, but using at-home kits needs full attention. Some kits require only a minute before you can read the results, while some require two minutes, five minutes, ten minutes, or fifteen minutes.
3. Interpret results carefully.
When using send-out kits like the ones from Safe Home and Tap Score, you won't have issues regarding result interpretation as they will send you a detailed email on the results. However, it's important to note that using strips can be a bit challenging as you have to check which level matches the color change in your strip well. This means you must find the color on the scale that best fits the result.
Related Questions
What is the best drinking water test kit?
We've selected the Safe Home ULTIMATE Water Quality Test Kit as the overall best water test kit, as it tests for 200 parameters and provides reliable results in 7 to 10 days.
How can you tell if tap water is safe to drink?
The best way to know is to have your tap water tested professionally or have a DIY water test kit. Your tap water should be free from coliform bacteria, nitrates, and nitrites, not be hard water, and have a safe pH level.
What is the best way to test your water?
The best way to test water is by contacting professionals to collect and test the sample in national testing laboratories. However, you can always check for reliable kits that do not require a team to visit your house.
Why should you do water quality testing?
Testing water is a way of providing health and safety. Water is one of the most easily contaminated compounds; it may contain heavy metals that cause serious health problems when taken in large amounts and bacteria that cause digestive infections.