Dates are a natural way to sweeten your desserts and drinks, and they make a pretty good snack, too! If you're new to using dates and wonder if they go bad, the quick answer is yes. Like all fruits, dates go bad after some time.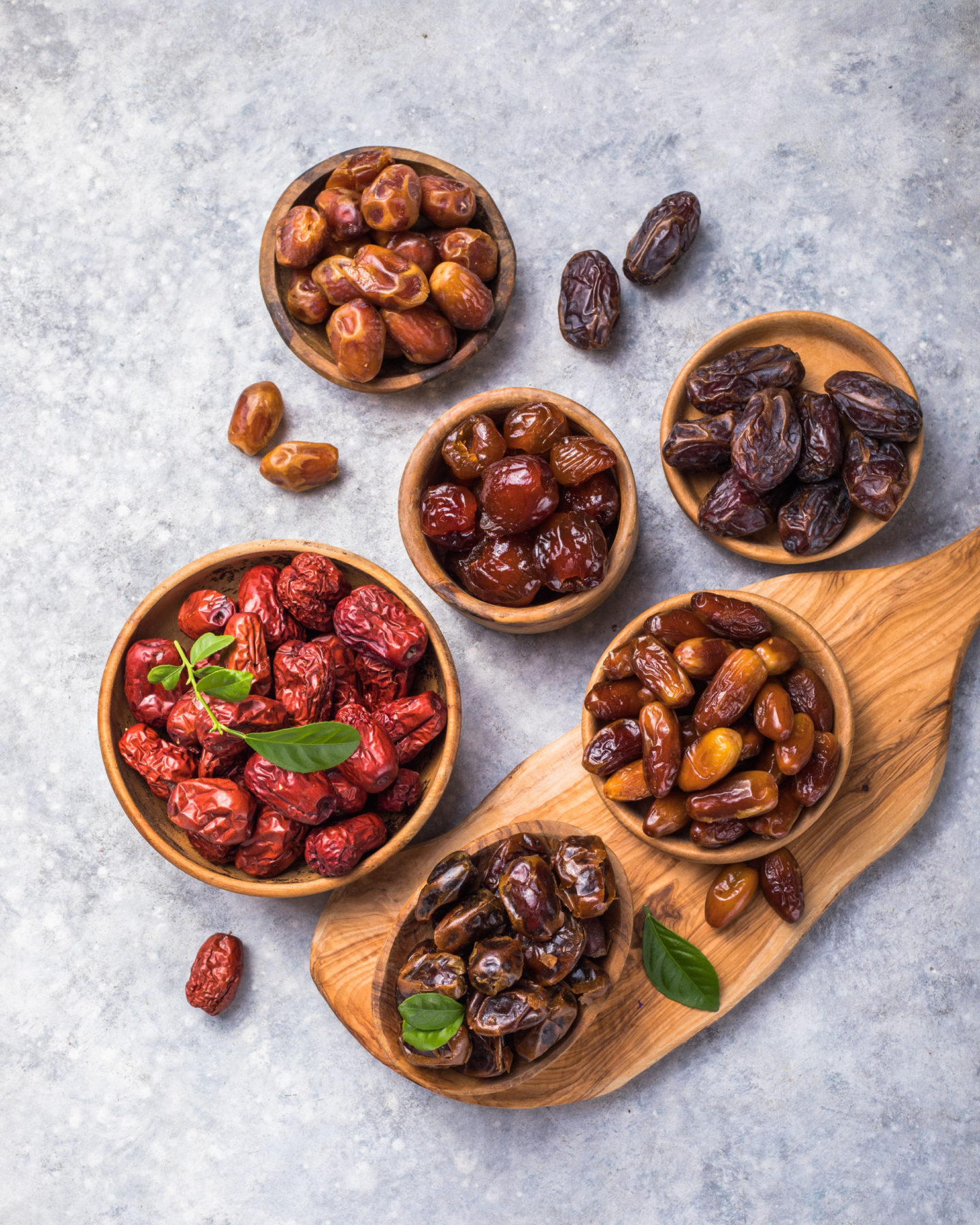 The shelf life of dates depends on their ripeness. As a rule of thumb, the more ripe the fruits are, the longer the shelf life. Tamar and Rutab dates, which are at the end stage of ripening, can last up to a year when refrigerated. On the other hand, Khalal dates, the younger fruits, only last for weeks.
Although dates do well at room temperature, you must keep them refrigerated to preserve their quality. Read on to know everything you need to know about whether dates go bad, the reasons for their spoilage, how to tell if the dates have gone bad, and how to store them properly for a longer shelf life.
Table of Contents
What Are Dates?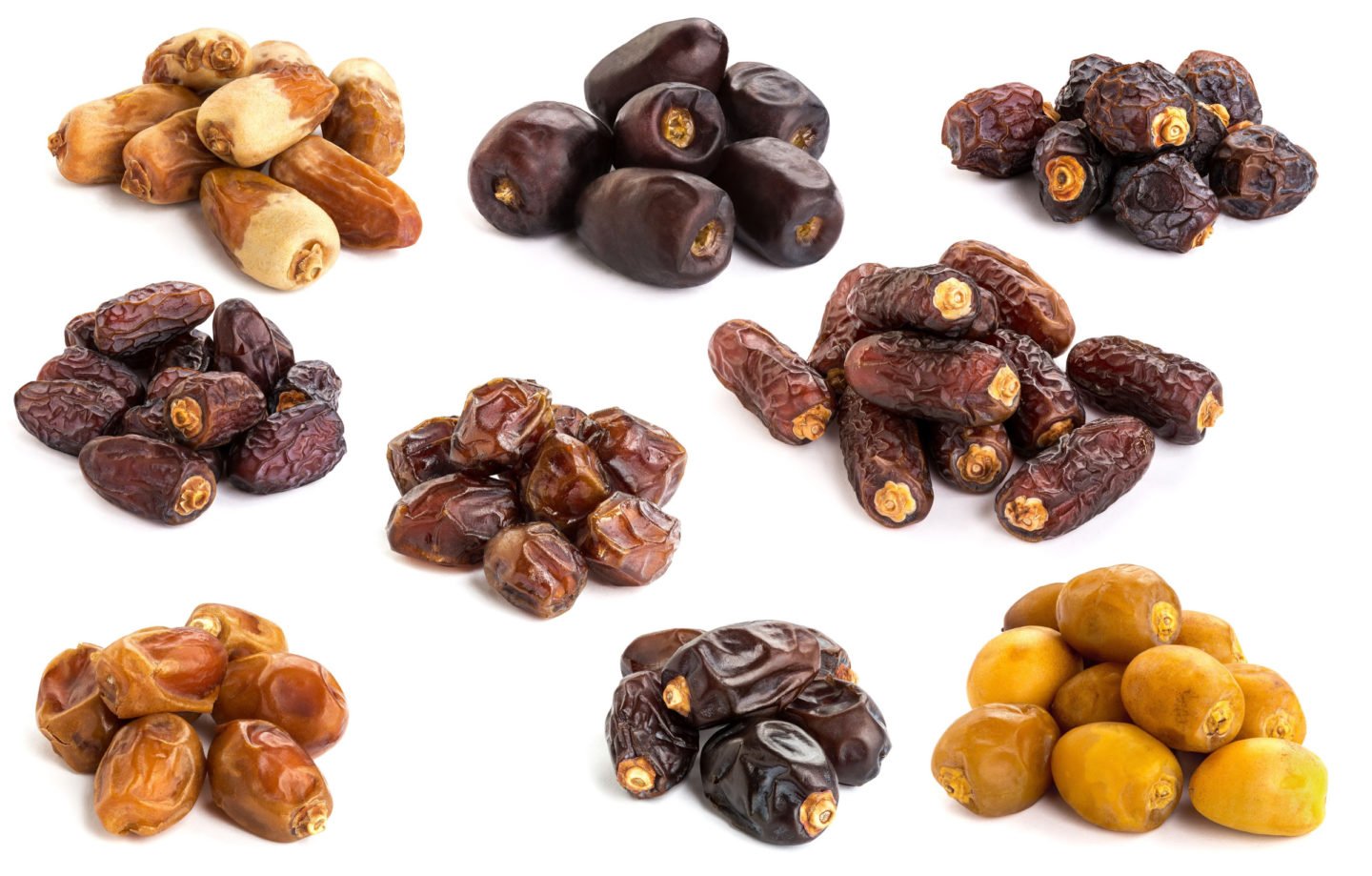 Dates are the fruits of date palms. Even though there are more than 200 kinds of dates, they are usually put into three groups: soft, semi-dry, and dry. These fruits are often left on the tree to cure and dry before harvest. This process produces very sweet and chewy fruits, a popular healthy sweetener.
Although dates are naturally sweet, they have a low glycemic index and contain high amounts of antioxidants that make them beneficial for diabetic patients. Dates are also rich in vitamins, minerals, and fiber, bringing many health benefits.
Do Dates Go Bad?
Like all fruits, dates go bad even when stored properly. The flesh breaks down because of changes in enzymes, physical damage, and the presence of molds and other microorganisms. This causes the fruit to go bad. Although some fruits go bad faster than others, spoilage is a natural process that happens to every living thing, including fruits.
However, unlike most fruits, dates have a longer shelf life. Some fruits, like watermelon, mangoes, avocados, bananas, berries, and other soft fruits, go bad after a few days, even when refrigerated. On the other hand, dates, especially dried ones, can survive for up to a year when stored properly.
How Long Do Dates Last?
Khalal Dates, or Fresh Dates
Fresh dates, which are often called Khalal dates in places where dates have been grown for a long time, are picked and sold before Medjool dates and Deglet Nour dates, which are often sold in local shops. Khalal dates have a bright yellow exterior and creamy flesh with a crisp and crunchy texture like apples, unlike regular aged dates with their dark, wrinkled skin and gooey sweetness.
Due to their freshness, they only last about a week even when stored properly. These dates also have a somewhat sour taste, which is responsible for their easy spoilage.
Rutab Dates and Tamar Dates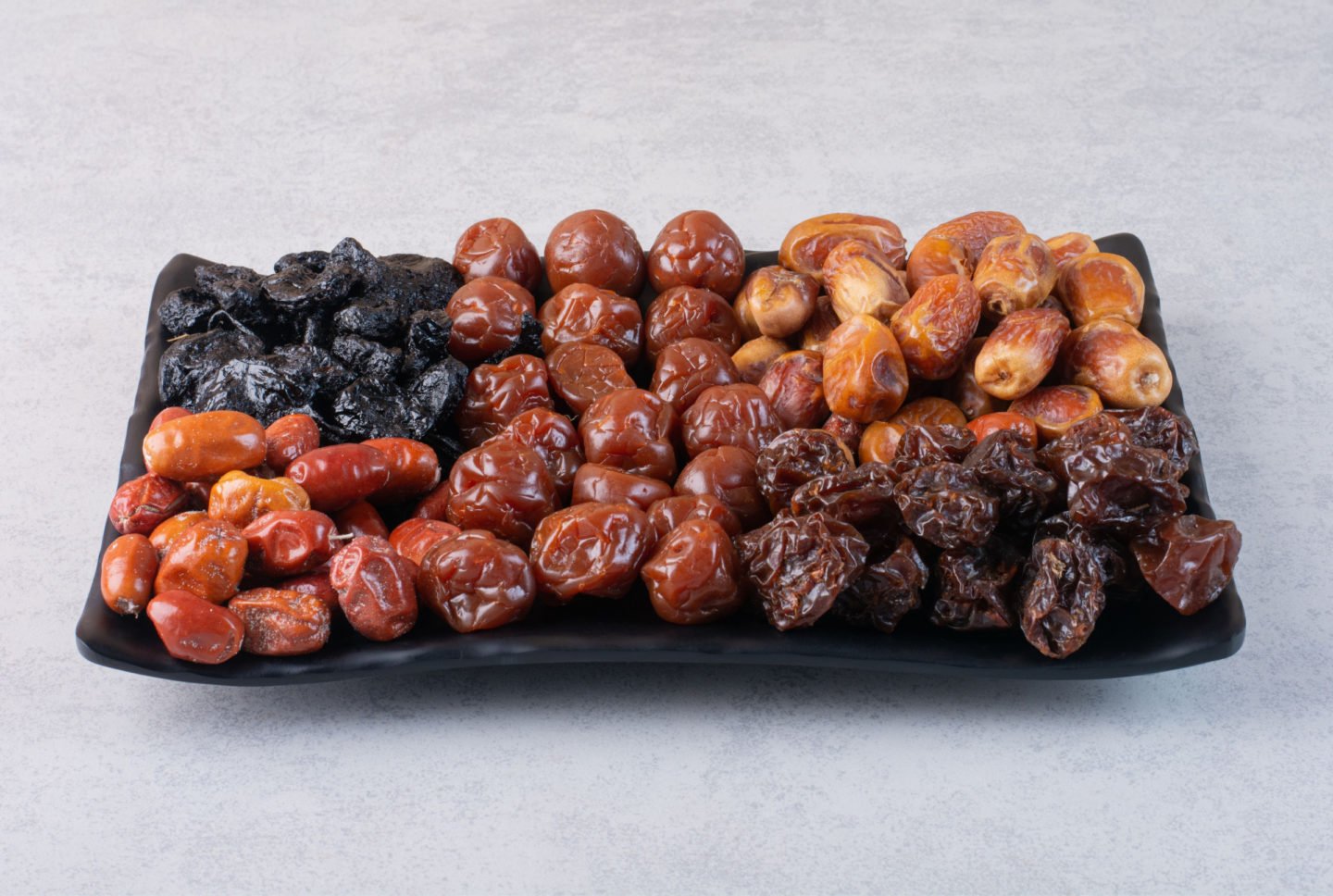 Rutab dates and Tamar dates are fruits harvested at the end of the harvesting period, around late September. Rutab dates are fully ripened dates with a moist consistency and a honey-like taste. In contrast, Tamar dates are considered dry dates, which have a chewy texture with notes of toffee and caramel.
Rutab and Tamar dates have higher sugar content and less moisture, which means they last longer than Khalal dates. These dates last around three months in the pantry but are still viable for up to one year when refrigerated.
Dried Dates
After harvesting, date fruits are sun-dried or dried using an oven or dehydrator. Doing this removes excess moisture from the date fruits, making them last longer. A dried date does not contain preservatives and can last up to a year when stored properly. However, if you're buying commercially, the food expiration date varies and can reach 2 to 3 years, depending on the manufacturer.
How To Tell If Dates Are Bad
Discoloration
The color change is one of the most apparent signs that the date has gone bad. Medjool dates and Deglet Nour dates, or fresh dates, often appear golden yellow, while ripe and dried dates appear brown or amber with a hint of red tinge. Once spoiled, date fruits turn dark, lose their sheen, and look dull.
However, note that the appearance of a white layer on the surface of the dates does not necessarily mean they are spoiled. Due to their natural sugar content, some sugar moves to the surface when the moisture level lessens. Dates with a white coating are still edible.
Presence of Mold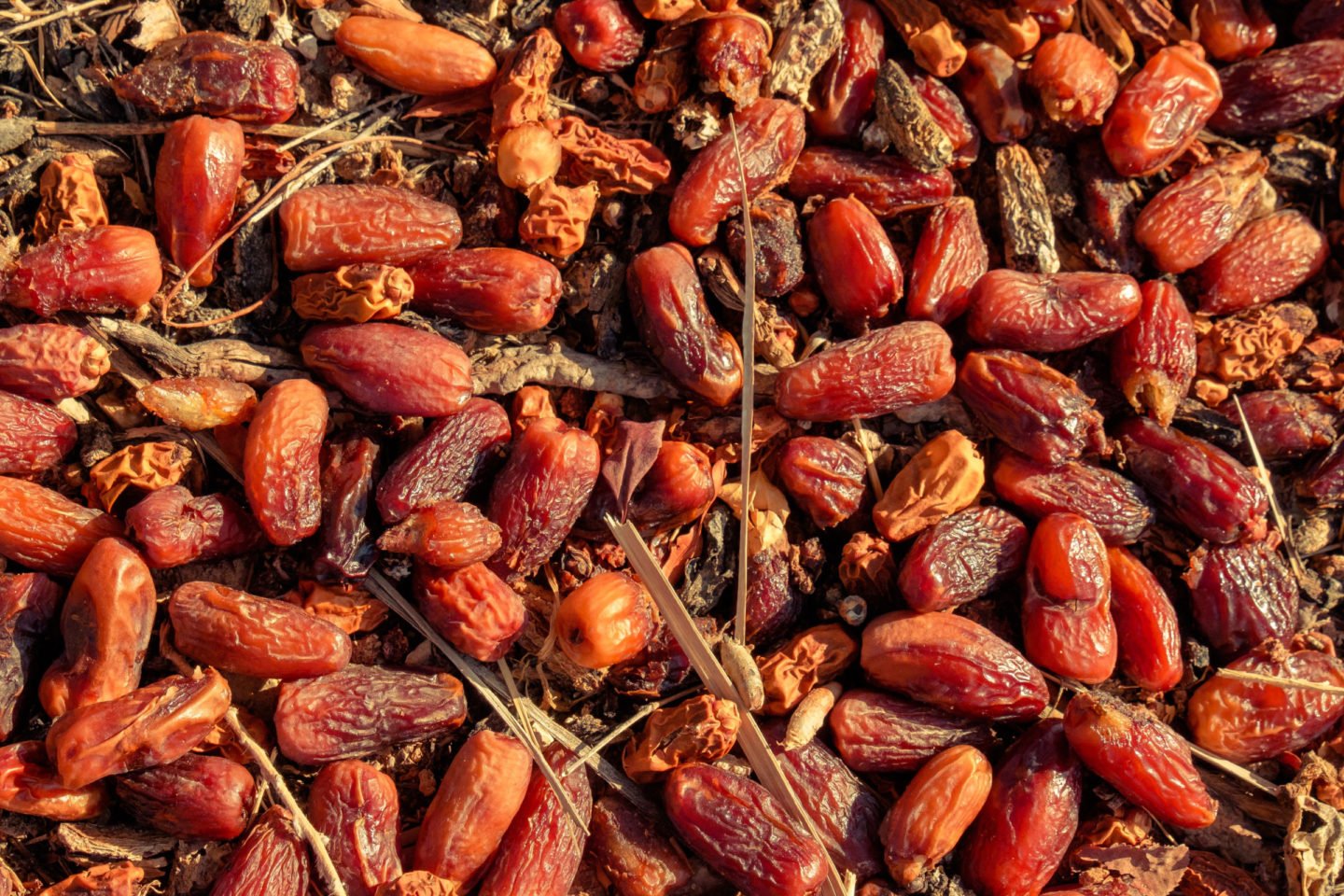 Khalal dates or fresh fruit are more prone to developing mold due to the moisture in them. Unlike other fruits that grow white mold on their surfaces, dates are prone to creating black mold on their surfaces. The presence of mold is mainly accompanied by a foul scent and taste, making that a sure sign you must toss your dates out.
Foul Smell
Dates don't present a distinct smell but rather a delicate sweet aroma. If you start noticing a foul or distinct smell that's the same as rotting food, then your dates must have gone bad.
Presence of Bugs and Other Insects
Bugs and other insects are drawn to the smell of rotting food, so if you see fruit flies and other bugs crawling around your dates, it could mean that they have started to go bad.
Changes in Taste and Texture
Dried dates are chewy and have a creamy consistency, but they lose their texture when they go bad. You will notice that dates become slimy and sticky when they spoil.
Can You Eat Spoiled Dates?
Commercially available date products often come with an expiry date or best before date. You can still eat dates that remain intact without discoloration or change in smell and taste even past the expiry date. However, you should not eat dates that have developed changes in appearance, taste, and smell as they might be contaminated with bacteria or have gone through enzymatic changes.
How To Store Dates
Aside from buying dates at their peak quality, the key to lengthening dates' shelf life is keeping their moisture. Dates often turn dry and hard when they deteriorate due to a lack of moisture. However, you should not introduce any liquid to your dates to avoid melting the sugar in them.
The best way to store dates is by putting them in an airtight or sealed container and placing them in a cool, dry place. You can also place them in a plastic bag and refrigerate or freeze dates. Frozen dates have a shelf life of more than one year, while refrigerated dates are viable for 6 to 12 months.
Related Questions
What are the most common date varieties?
Some of the most common date varieties include Medjool dates, which are soft and fibrous; Deglet Noor, which are flavorful; and Sweet Piarom Dates, which are chocolatey. Medjool dates are prized for their size and flavor, even when eaten fresh.
Do dried dates go bad?
Like all other dried fruit, dry dates go bad. Although dried dates have a longer shelf life of up to 24 months, they eventually lose their integrity.
What happens when you eat expired dates?
Although there are no studies to back up the effects of eating dates beyond their expiry date labels, you should avoid eating spoiled ones as they may be infested with bugs or microorganisms that can cause food poisoning.
Are dates healthy?
Yes. Aside from the fact that dates are an excellent source of carbohydrates, fiber, vitamins, and minerals, they also contain B vitamins, A, and traces of vitamin C. It is also high in potassium, calcium, and magnesium.