If you're just getting started with Korean cooking, there are two core ingredients you'll need to familiarize yourself with. Gochugaru and gochujang are used frequently, though they have several key differences and applications. So before adding them to your arsenal of East Asian ingredients, be sure to understand the difference between gochugaru and gochujang.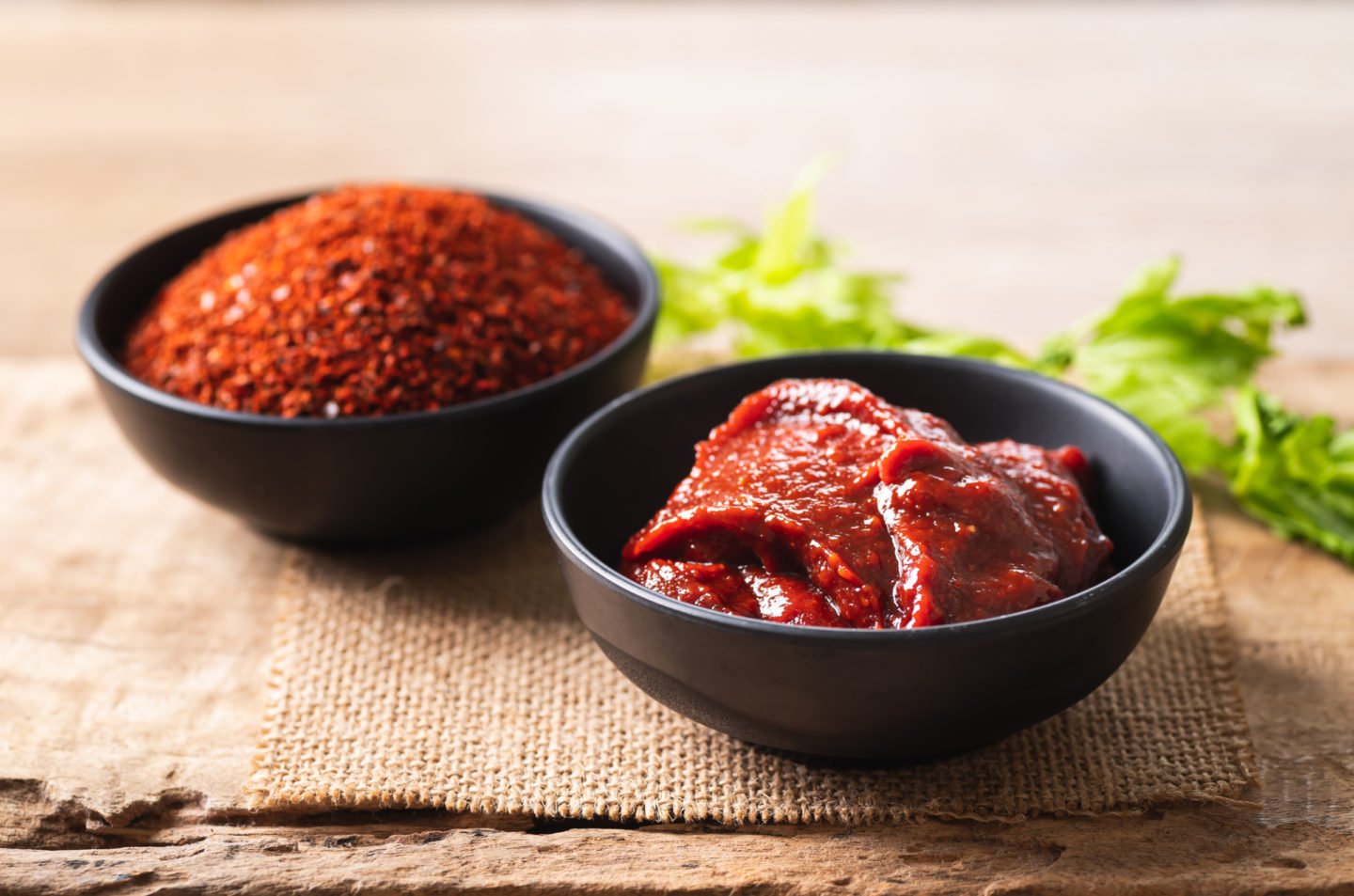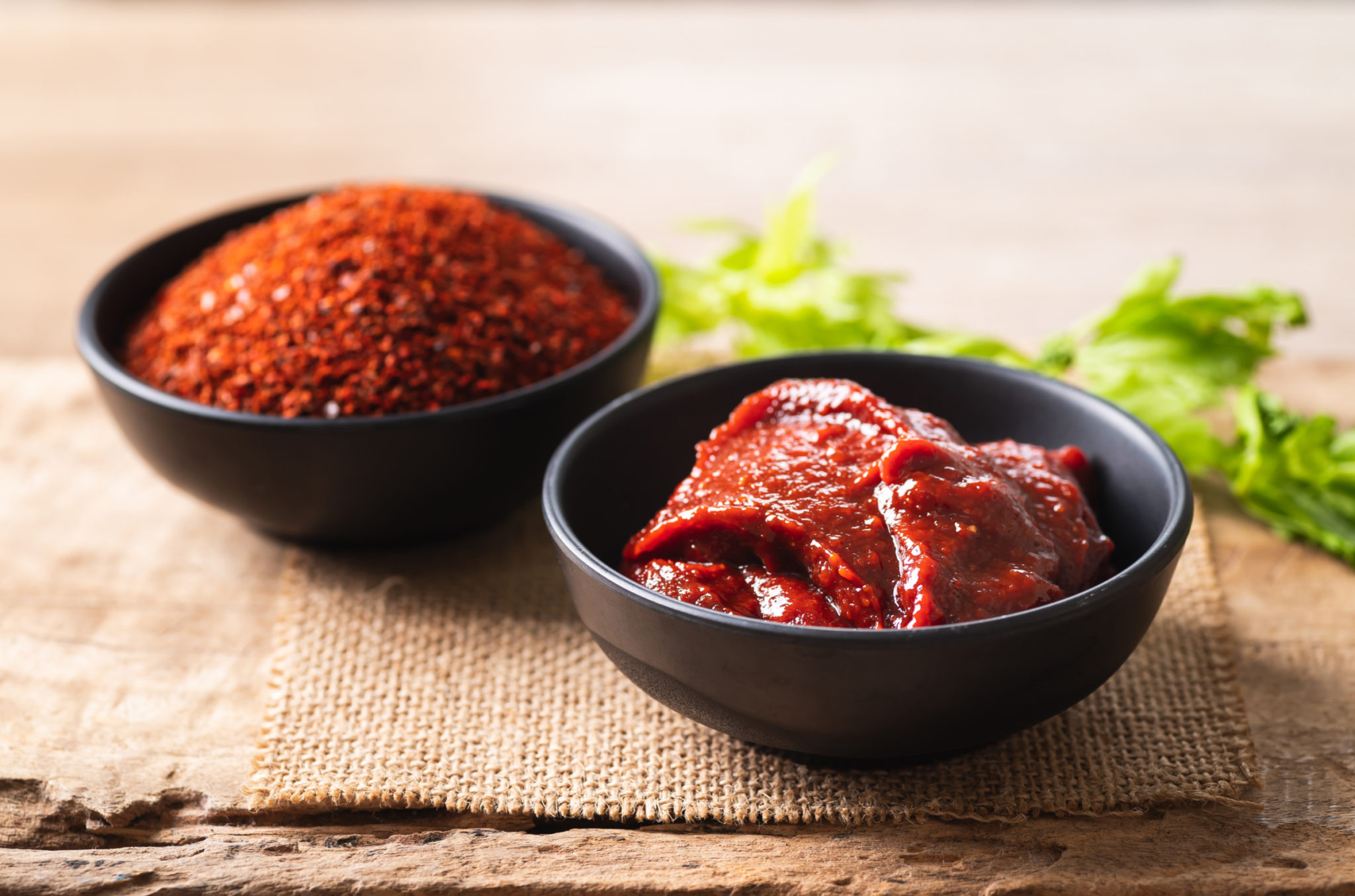 The main difference between gochugaru and gochujang is that one is a dried and ground chili pepper, whereas gochujang is a thick chili paste. While that may seem like a small difference on paper, these spicy condiments are used in totally different ways.
Table of Contents
What is Gochugaru?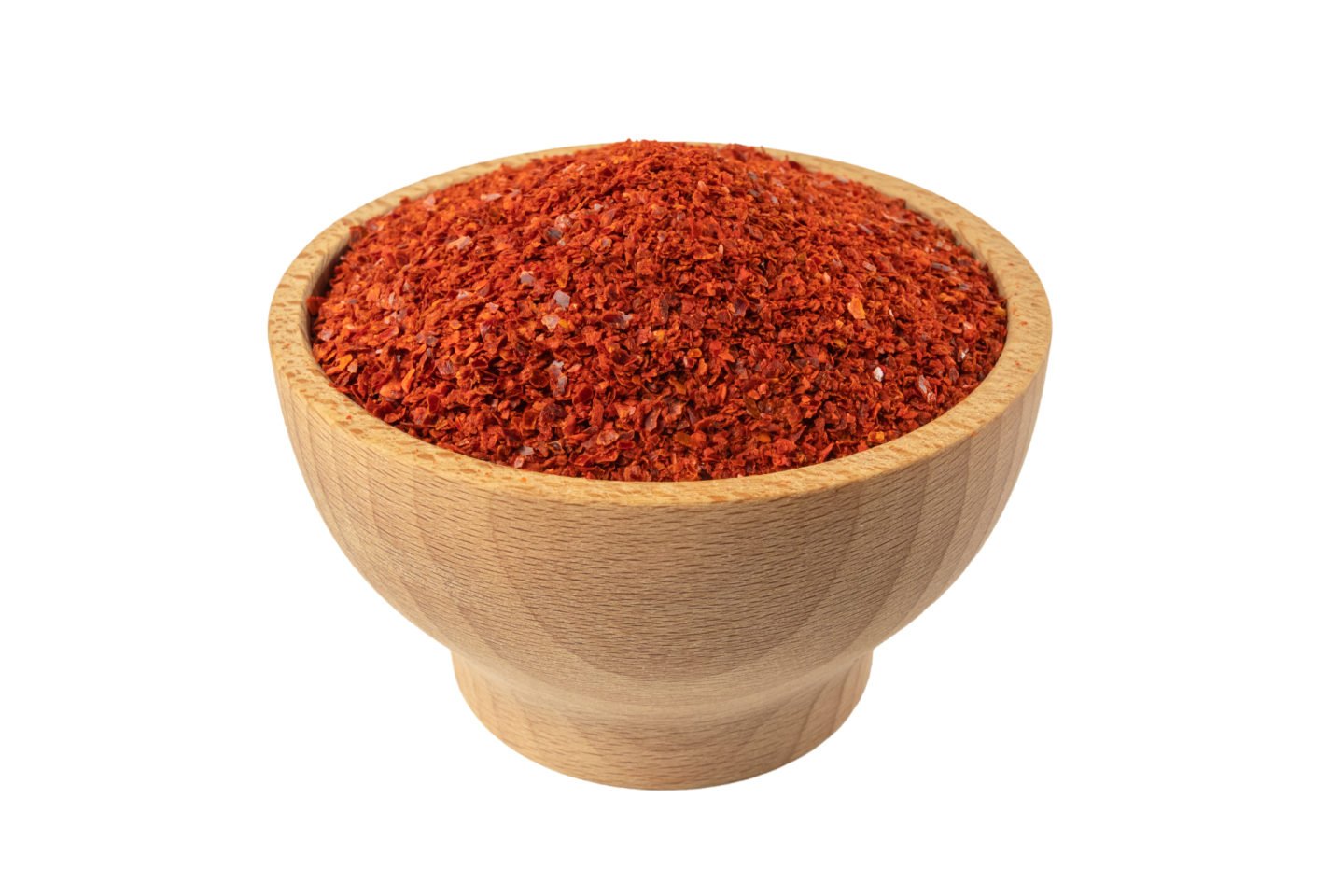 Gochugaru has been a feature in Korean cooking since the 16th century when the peppers used to make it were first imported from South America. Since then, the spice has been a mainstay of the cuisine, serving as one of the main sources of heat in soups, stews, and stir-frys. In addition to heat, it also adds a distinctive bright red color to dishes.
Gochugaru's flavor differs slightly from other chile powders, with the sweet, spicy, and subtly smokey notes blending seamlessly. Its heat level can vary widely, ranging from 1,500 to 10,000 SCU—hotter than its counterpart, gochujang.
In terms of texture, gochugaru comes in two main varieties: fine and coarse. The coarse variety is more of a flake and can add a bit of texture to dishes, whereas the fine variety may be used in more fine dining restaurants to avoid sticking to diners' teeth.
How is Gochugaru Used?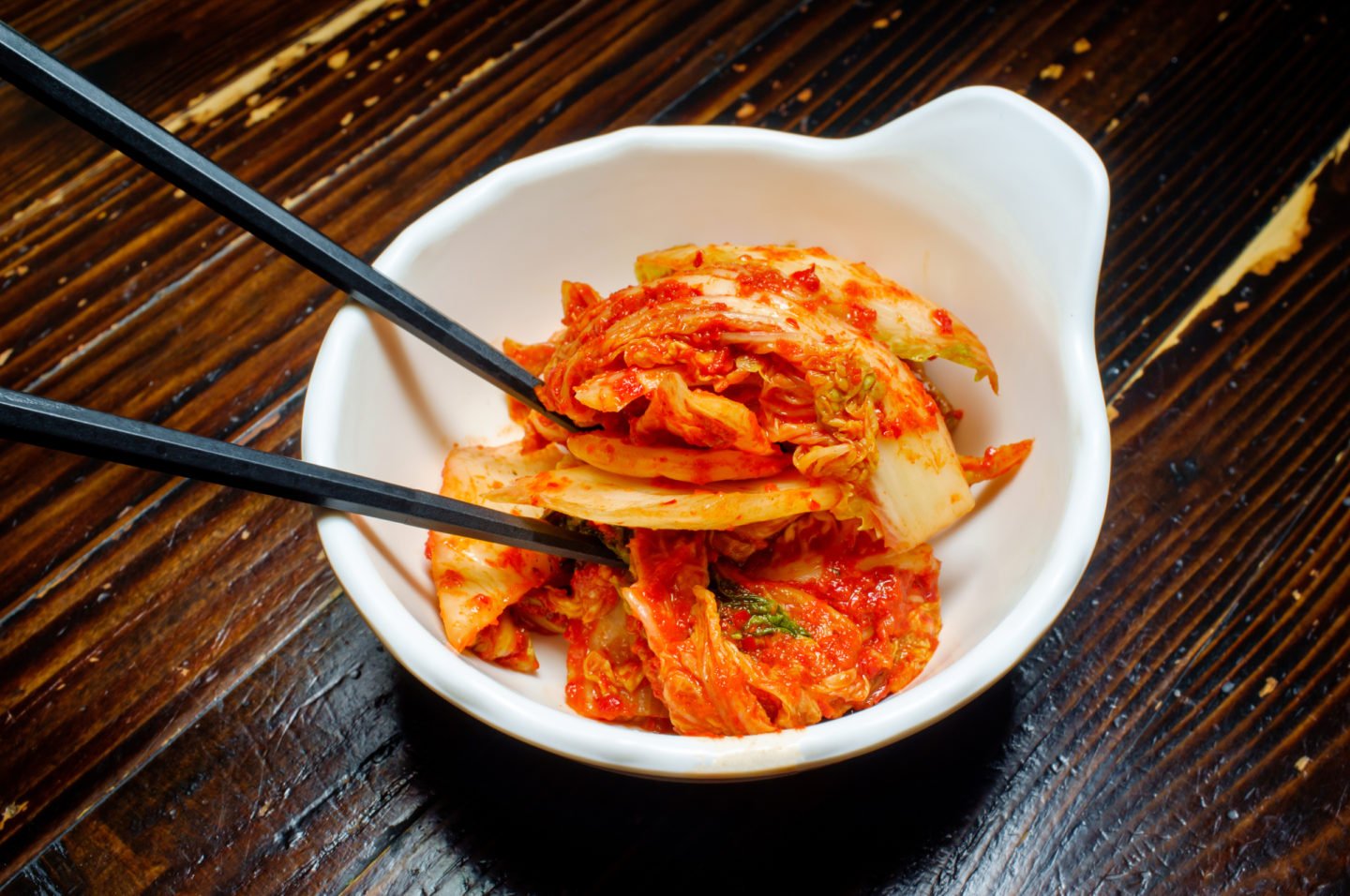 Gochugaru can be used in much the same way as any chili powder, directly to dishes to add a spicy kick. In fact, the name gochugaru translates literally to chili powder in Korean. Exactly how spicy depends on the variety you have in stock, though they can vary from medium to high heat.
However, there are a few common or traditional ways to use gochugaru, which you can see here:
Kimchi - This spiced and fermented cabbage is one of Korea's signature staples, and one of its main ingredients is gochugaru. It gives the vegetable its distinctive heat and bright red color.
Gochujang - Gochujang is actually more than just hydrated gochugaru, though the powdered chile plays a significant role in its preparation. It's mixed with fermented soybean, glutenous rice, malt powder, and salt to get a thick texture.
Tteokbokki - This classic Korean dish is essentially long, chewy rice cakes covered in a spicy red sauce. I bet you can guess what secret ingredient gives it its spicy sweetness.
Substitutes for Gochugaru
Any chile powder can be a serviceable substitute for gochugaru, although some are better than others. Chipotle powder is the closest of the varieties we've tried, as it brings both heat and a complex depth of flavor. Otherwise, a blend of cayenne pepper and smoked paprika can give a similar effect.
Gochujang can sometimes be used as a gochugaru alternative as well. However, it's important to keep in mind that it also brings a thick and sticky consistency, which can affect your dish.
What is Gochujang?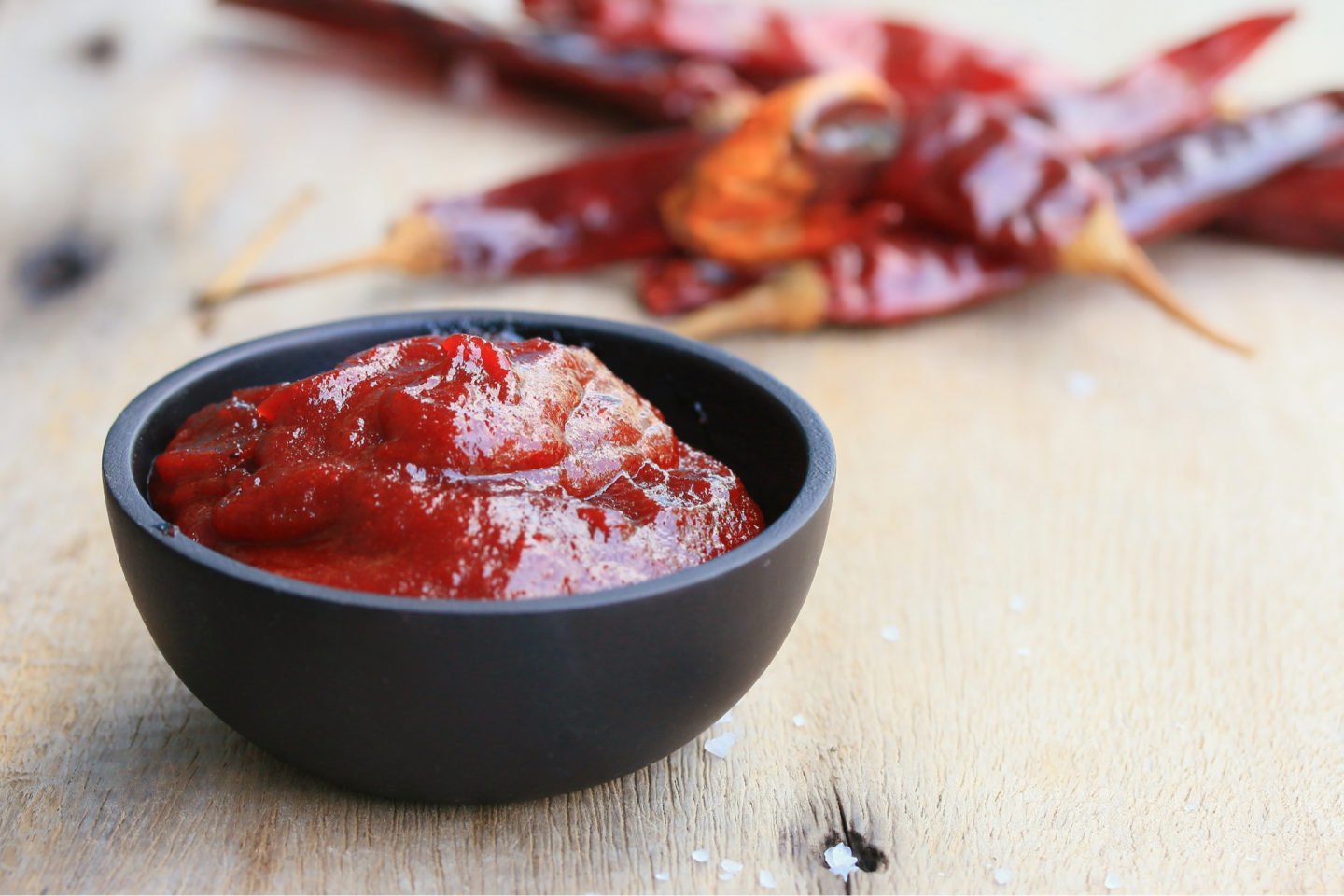 Gochujang is a thick chili paste that's widely used in Korean cooking. It's made primarily from gochugaru and fermented soybean to give it a complex flavor that's sweet, spicy, and rich at the same time.
It has been used for almost as long as gochugaru. And it is still an everyday staple in the fridge of anyone who loves to cook Korean food.
A long fermentation process in earthenware pots makes its rich flavor possible. When you find it in the grocery store, it's usually kept in plastic tubs.
How is Gochujang Used?
If gochugaru is Korea's signature spice, gochujang is the favorite condiment. Though actually, it's not often used on its own but used as a core ingredient in sauces, soups, stews, and a variety of other dishes. The reason is that gochujang is quite thick and spicy, so it benefits greatly from being thinned with other ingredients.
Find some of the most common recipes that use gochujang here:
Spicy Korean Chicken wings - You're missing out if you've never had Korean chicken wings. Gochujang is used to increase the spice factor. In fact, it can be used as a sauce or marinade for just about any meat used in Korean bbq.
Soup base - Budae Jjigae, also called Korean Army Stew, is one of the most famous dishes that use gochujang as a base. The chili paste adds heat as well as a rich umami flavor.
Dip - Dips for meat, dumplings, and anything else similar are one great way to use gochujang. Since it's so thick, you can add it to other liquid ingredients like soy sauce, vinegar, or sesame oil to thin the texture and build the flavor.
Substitutes for Gochujang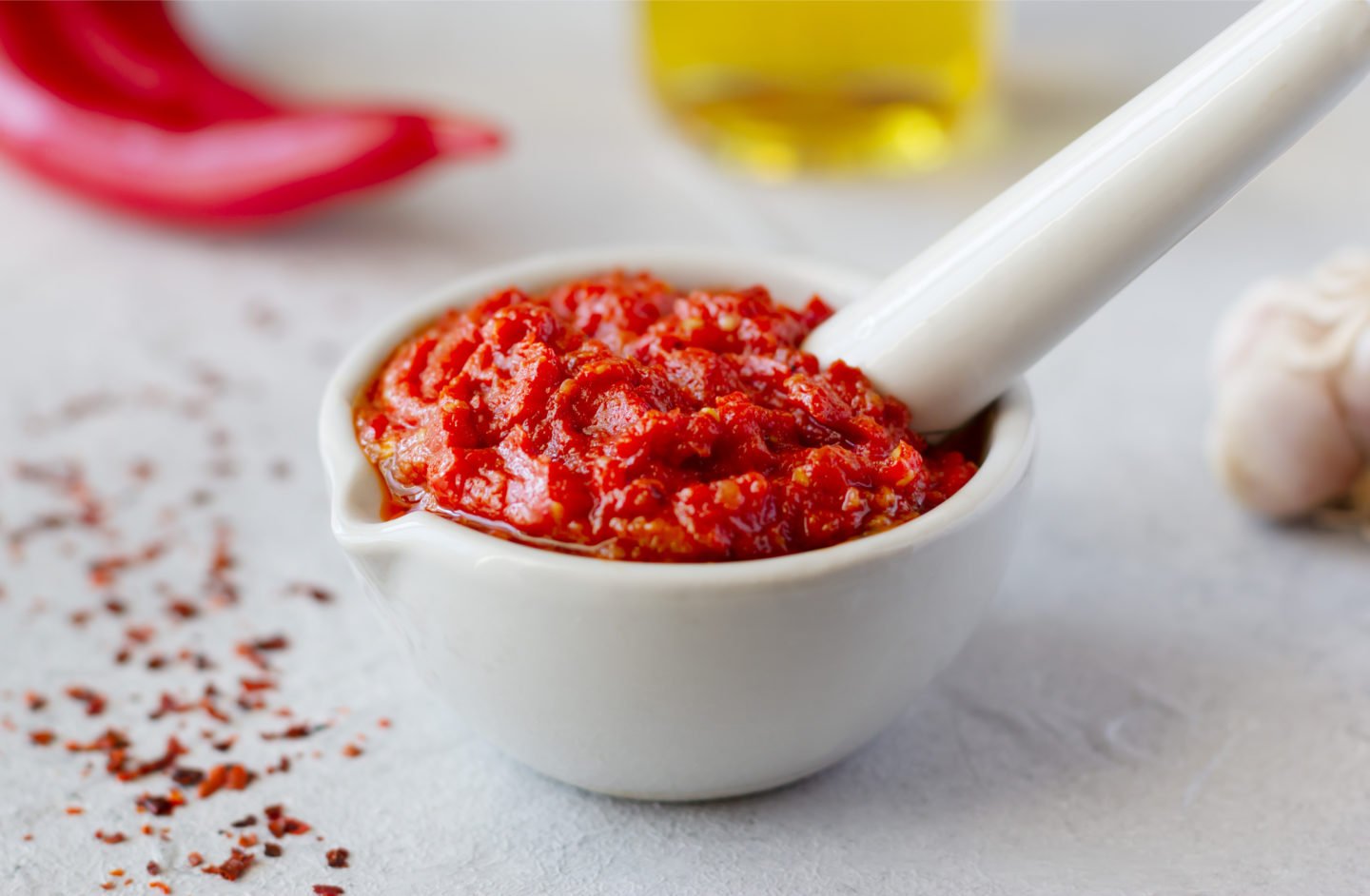 Gochujang is challenging to substitute for because it has such a complex flavor that marries spicy, sweet, and umami. However, some Chinese chili pastes, like doubanjiang, capture the flavor reasonably well.
If you're substituting another chili paste, like harissa or sambal, you'll probably notice the flavor is a bit brighter and less full-bodied. To compensate, you can add in other ingredients like miso paste or black bean sauce.
The Differences Between Gochugaru Vs. Gochujang
By now, you should understand where gochugaru and gochujang overlap and where they don't. Here's a quick recap of the main points.
Gochugaru is a powder, while gochujang is a paste.
Gochugaru is spicy and smokey, while gochujang is sweeter and richer.
Gochugaru is better used to flavor dishes directly, while gochujang is better used as a sauce, marinade, or rub.
Gochugaru tends to be slightly spicier than gochujang.
However, you can substitute one for the other in most cases without issue. The key difference to watch is moisture. Since gochujang is so thick, it can have a bit impact on the consistency of your food.
Frequently Asked Questions
Learn a bit more about gochujang and gochugaru with these commonly asked questions.
Can I use gochujang to make kimchi?
Using gochujang to make kimchi isn't the traditional method though it turns out to be quite effective. It includes much of the same spice as gochugaru, so your kimchi won't be lacking in flavor. As a bonus, gochujang is already fermented, so it will get the fermentation process started more quickly on your cabbage, possibly resulting in a deeper or more complex flavor.
Can I use gochujang on its own?
While there is no rule against using gochujang on its own, its thick consistency makes it unideal for this application. If you want to enjoy gochujang as a dip or a sauce, try mixing it with soy sauce, sugar, vinegar, and sesame oil. This simple blend will highlight the natural flavor of gochujang sauce while thinning its consistency.
Does gochugaru have any health benefits?
Since gochugaru is derived from pepper, it has some of the same health benefits as these vegetables. Specifically, it is high in vitamins A and E, as well as fiber, iron, and copper.