Whether you're looking at a new type of salsa or ordering off a Thai menu, it's important to gauge the level of heat that's best for you. Usually, you can find foods labeled "hot," "medium, and "mild," though it may not always be clear which of these is the least spicy. Many people find themselves wondering, "Is mild or medium spicier?"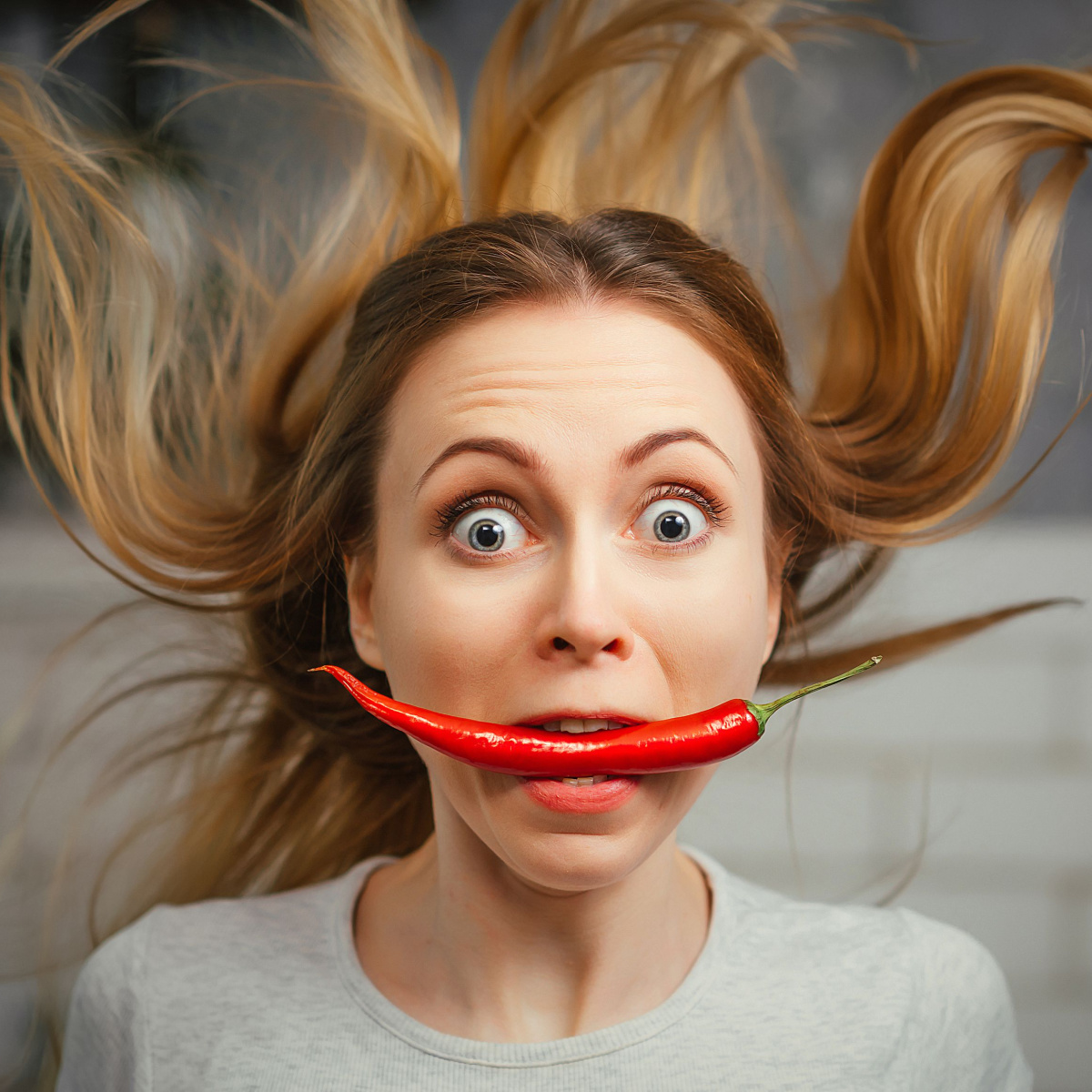 On most snack foods, hot sauces, and takeout menus, mild will be the least spicy option. That means medium is the mid-range level of heat, while hot is the spiciest.
To make sure you're always getting the exact level of heat you need, take a look at our complete guide to spiciness.
Table of Contents
What Makes Food Spicy?
There are actually several different chemical compounds that make food spicy. Piperine is found in black pepper, while allyl isothiocyanate is what makes wasabi burn your mouth. However, by far, the most common and well-known is capsaicin, which is what gives chile peppers their surpassing heat.
Compared to the other spicy chemicals, capsaicin brings a hotter heat that feels more like burning. It works by triggering your nerve endings, causing your body to release chemicals that read to your body as 'hot.'
While our understanding of capsaicin is relatively new, people have been eating spicy food for thousands of years. Some say we find it appealing because of how it enhances flavor, while others just enjoy it because of the boost of euphoria that comes with the intense heat.
How is Spiciness Measured?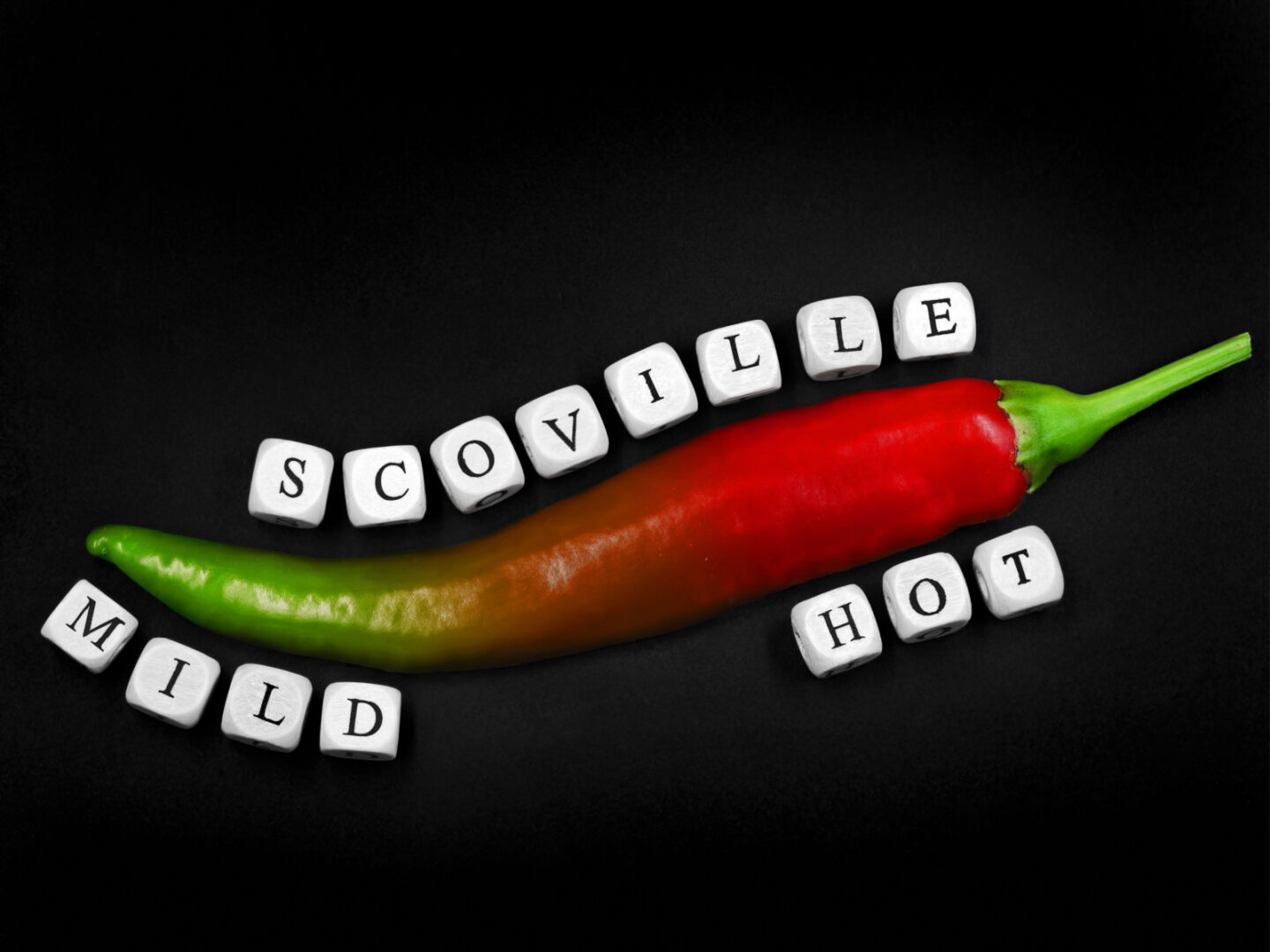 Since taste is such a subjective sense, it can be hard to objectively measure how hot a particular dish is going to taste to a particular person. However, food scientists are able to measure the amount of capsaicin in food, which is what the Scoville scale is based on.
This scale uses Scoville Heat Units (or SHU) to measure the spiciness of different peppers. To give you an idea of how it works, take a look at these common peppers and their accompanying SHU:
Bell pepper - 0 SHU
Poblano - 1,000 to 2,000 SHU
Jalapeno - 2,500 to 8,000 SHU
Cayenne - 30,000 to 50,000 SHU
Habanero - 150,000 to 575,000 SHU
Ghost pepper - 800,000 to 1,000,000 SHU
As you can see, there's a big variance in heat levels when it comes to chile peppers. You might also notice that chiles can also range in their level of heat. Since peppers are grown, the conditions they were raised in and other factors, like how old they are, can affect their heat.
So How Hot is Mild, Medium, and Hot?
Now that we have a better understanding of how heat is measured, we can break down exactly how hot individual foods are. Of course, different restaurants or brands will label their food differently, but you can usually get a pretty good idea of what it will taste like by looking for the following terms.
Mild
You can expect food labeled "mild" to sit somewhere between 0 and 500 SHU. In some cases, it might have no heat at all, while in others, it could have just enough heat to barely taste. This is a good choice for anyone who doesn't like spicy food or who is just learning to like it.
Some restaurants rank the spiciness of their food on a 1 to 10 scale. In this case, "mild" would be the equivalent of a 1 or a 2.
Medium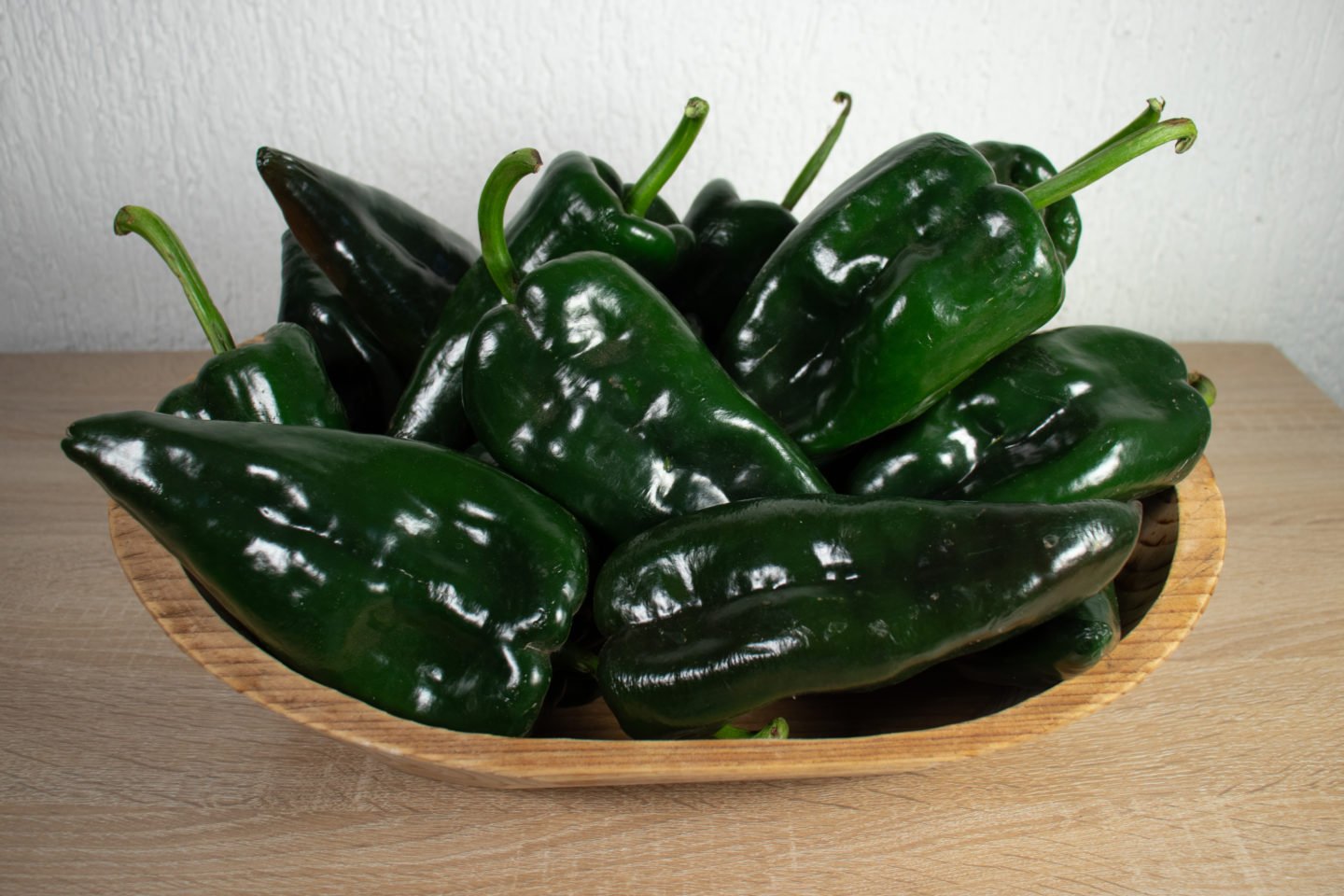 Medium heat is made to satisfy the average person, offering enough spiciness to get your taste buds warm but not so much that you'll be rushing for a glass of water. In most cases, you can expect medium heat to fall in the 1,000 to 2,500 range, which makes it about as hot as a poblano pepper. It also means if you want to try cooking with hot peppers yourself, the poblano is a good choice.
When ranked out of ten, medium food would be a 3, 4, or 5.
Hot
If you've ever eaten raw jalapeno, you should be well prepared for the "hot" level of spiciness. However, be aware that "hot" can mean something very different between one brand and another. In some cases, it might translate to about 3,000 SHU, while in others it could mean as much as ten times that. When trying "hot" salsas, hot sauces, and other foods, it's always best to tread with caution.
When ordering out, foods ranked with a 6, 7, or 8 would be considered hot.
Very Hot
Also called "fire," "diablo," "insane," or any other term that translates to intense heat, "very hot" foods should only be enjoyed by those with a lot of experience eating spicy food. While the other levels of heat can vary widely, none can range quite as widely as this one. The sky's the limit when it comes to spice, with some peppers and sauces going well above a million SHU.
Foods ranked a 9 or 10 would be considered by most people 'very hot.'
Learning to Love Spicy Food
If you're still intimidated by hot peppers, don't worry because there are plenty of ways to start enjoying spicy food without burning off your taste buds. Try a few of the following tips before diving into the deep end.
One Bite at a Time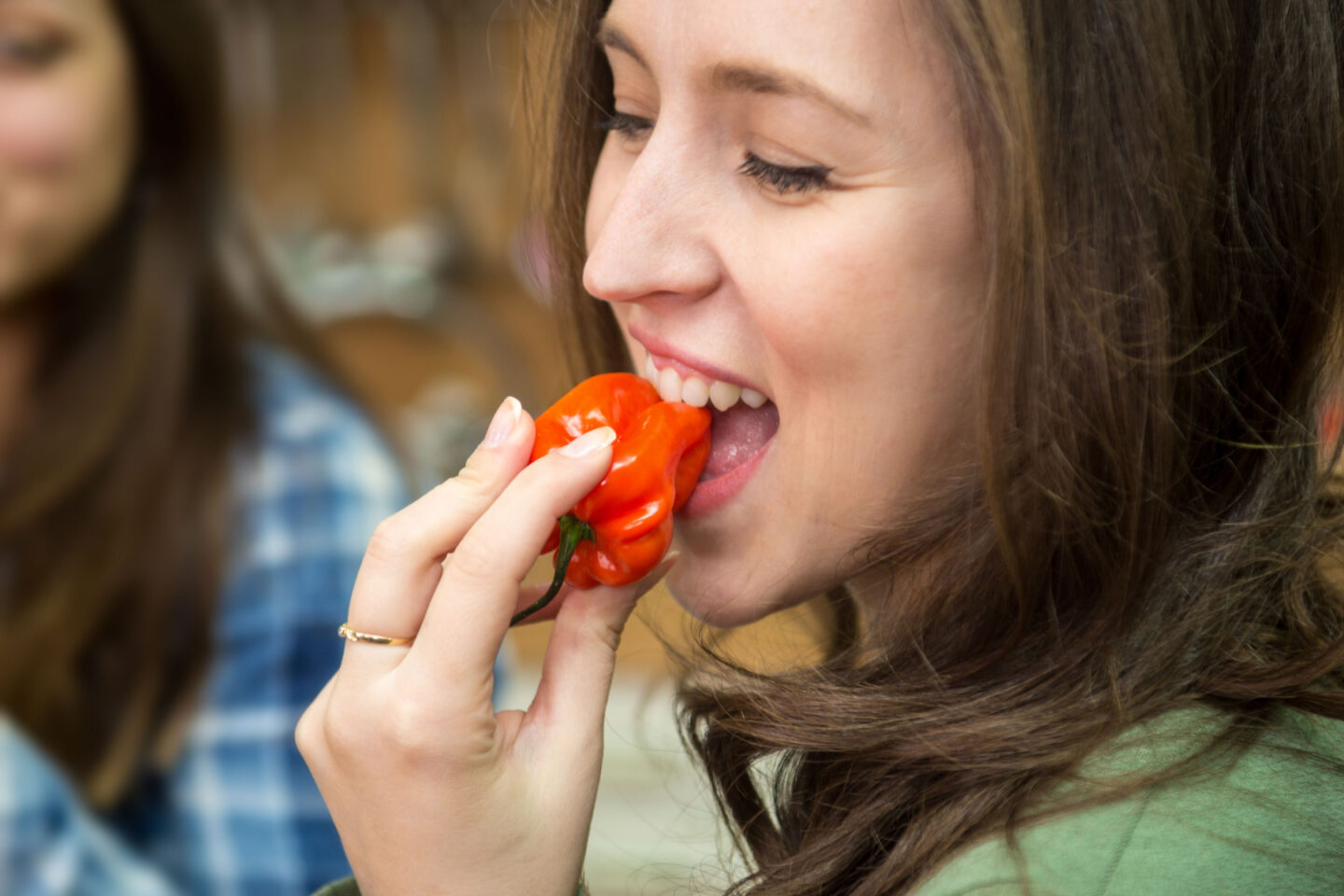 If you come across a cup of salsa at a party and you're not exactly sure how hot it is, start with small bites. Even the spiciest foods can't hurt you, as long as you stick to eating a small amount at a time. That's especially true when you try it along with a healthy dose of sour cream or other cooling foods.
Once you have a better idea of how hot it is, feel free to take as many large scoops as you like.
Pace Yourself
If you're the type of person who's eager to increase their spice tolerance, remember to go slow and pace yourself. Most spicy foods won't hurt you, even if they do leave your taste buds feeling like they're on fire. However, the spiciest peppers and sauces can definitely ruin your meal.
That's why it's a good idea to familiarize yourself with the Scoville scale. Once you have an idea of where your spice tolerance lies on the scale, you can work your way up gradually, one pepper at a time.
Choose the Right Coolant
There's one secret that all lovers of spicy food know well, and that's to keep a glass of milk nearby when enjoying their favorite hot sauce. In fact, dairy products of all kinds are a good way to wash the spicy taste out of your mouth. That includes milk, yogurt, sour cream, and even cheese.
While water might relieve the burning sensation in the short term, you'll find that it comes right back shortly after your glass is empty. The reason is that capsaicin isn't water-soluble, so most drinks pass right over it without washing it out of your mouth. It's the fat contained in milk and other dairy products that dissolves the compound.
Use Spice in Moderation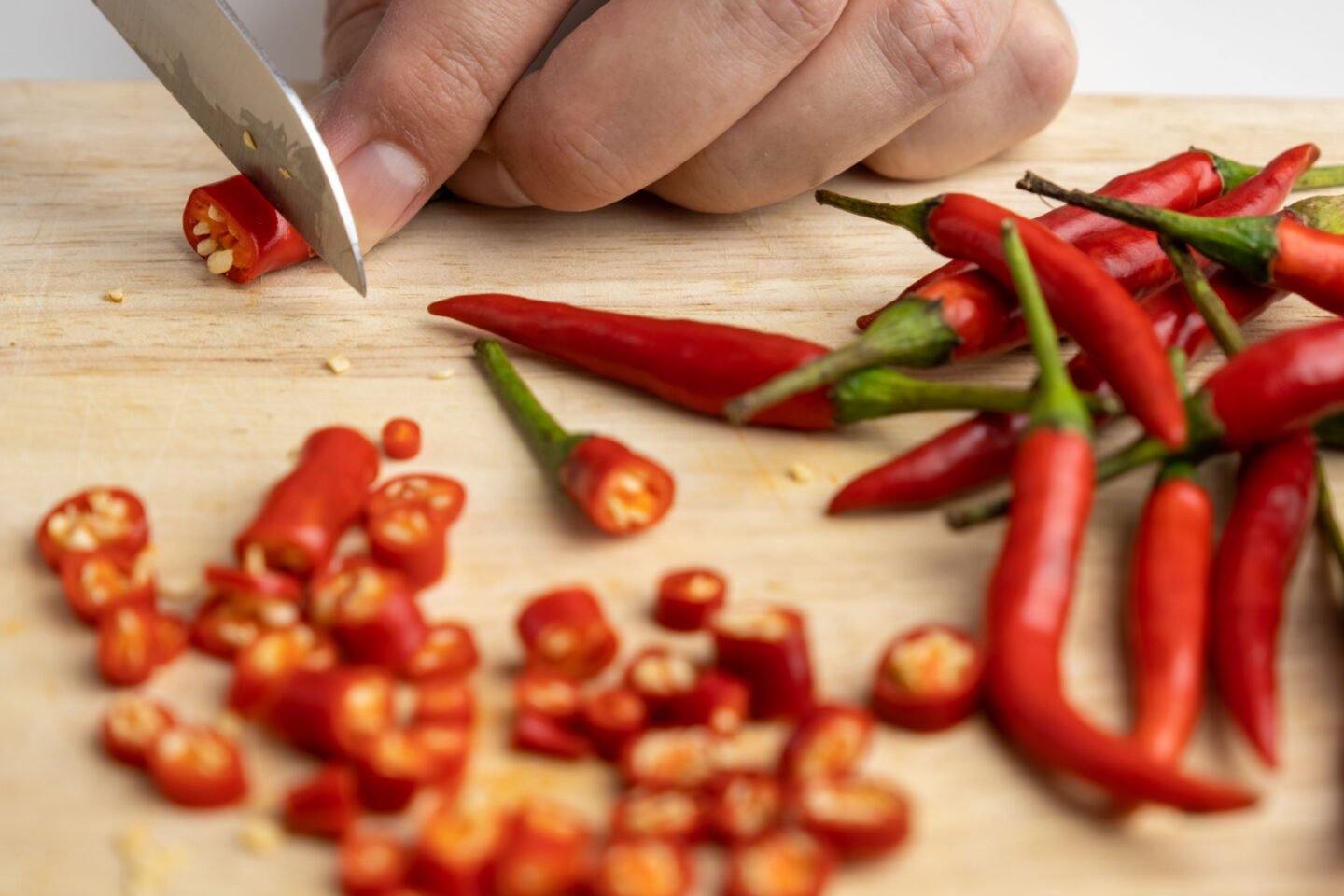 It can sometimes be fun to test your limits, though most of the time, it's better to use the spice in moderation. A small amount of capsaicin in your food can act as a flavor enhancer and give you that endorphin boost that comes with spicy food. But when used in excess, it can overpower other flavors, meaning you only taste the heat.
Often, the best way to cook with peppers is to add them whole to a soup, stew, or sauce. Allow them to simmer for a few minutes, and take a small taste right off the stove. Once the heat is to your liking, remove the pepper and discard it.
Frequently Asked Questions
What is the hottest chili pepper?
People who like spicy foods are always trying to make hotter peppers, so the hottest kind one year might be old news the next. However, if you're looking for the hottest pepper that's widely available today, you'll want to try the California Reaper. It weighs in at 2.2 million SHU, which is more than four times spicier than a habanero pepper.
Can too much capsaicin harm you?
Most hot peppers won't actually harm you, even though some feel like they do. However, eating too many peppers in a short amount of time can gradually do damage to your digestive system. If you suffer from heartburn, eating hot peppers will certainly trigger it.

When cooking with hot peppers, even relatively mild ones, it's always a good idea to wash your hands thoroughly. Failing to do so can cause the residual capsaicin on your fingers to get into your eyes. Since capsaicin isn't soluble in water, first scrub your hands in olive oil, followed by soap and water.