Whether you're making kimchi or tteokbokki, there's one ingredient you can't do without. Gochugaru (or Korean chili flakes) isn't officially the national spice of Korea, but it may as well be, as it plays a starring role in much of their cuisine. It adds a hot, slightly sweet, and mildly smoky flavor that's as distinctive as it is delicious.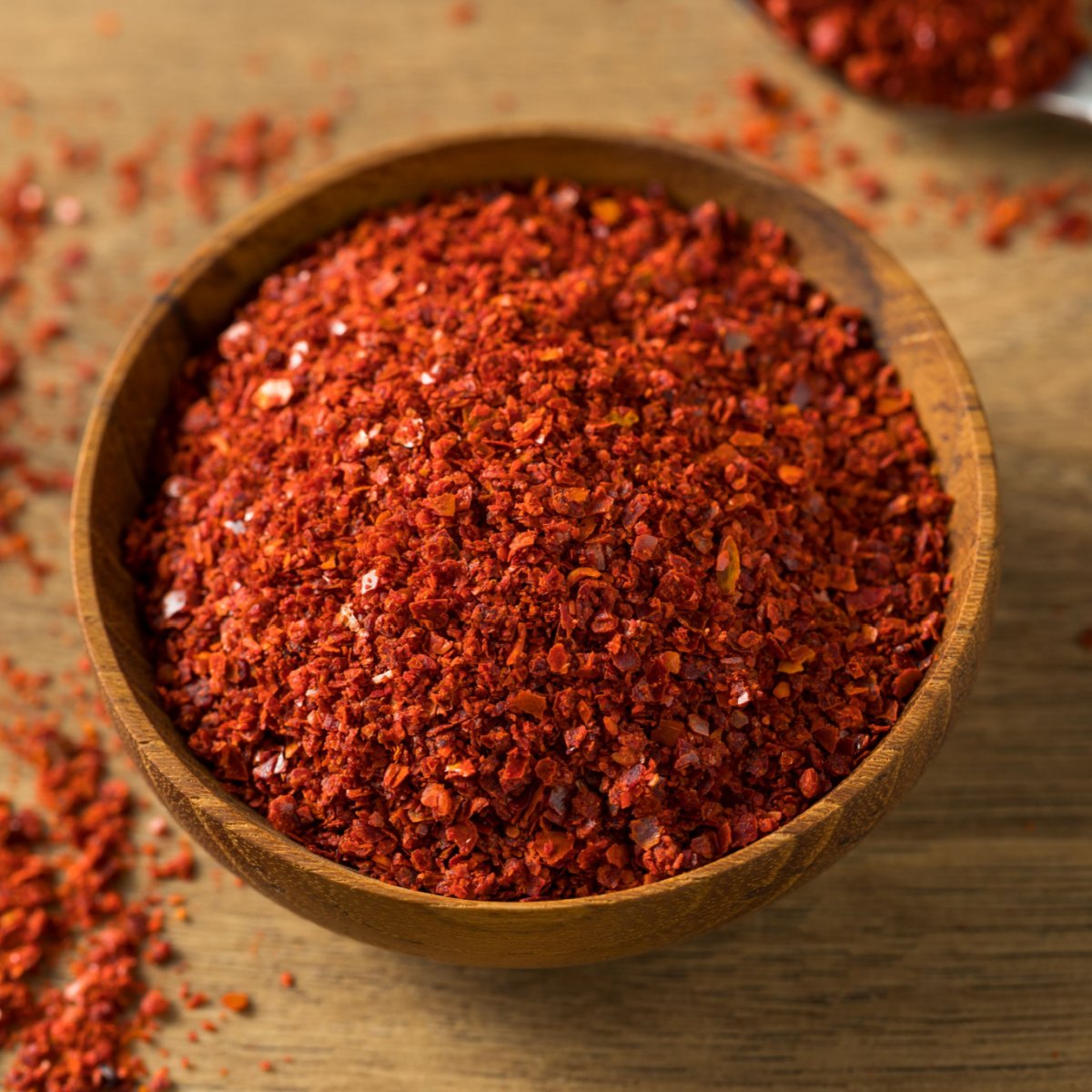 If you're looking to substitute this original spice in your cooking, there are several options available. Red pepper flakes are a serviceable gochugaru alternative that you can find in most grocery stores. It has a less complex flavor but can bring a similar level of heat without adding moisture.
If you're looking for other options to use in your own Korean cooking, try one of the substitutions listed below.
Table of Contents
Best Substitutes for Gochugaru
1) Red Pepper Flakes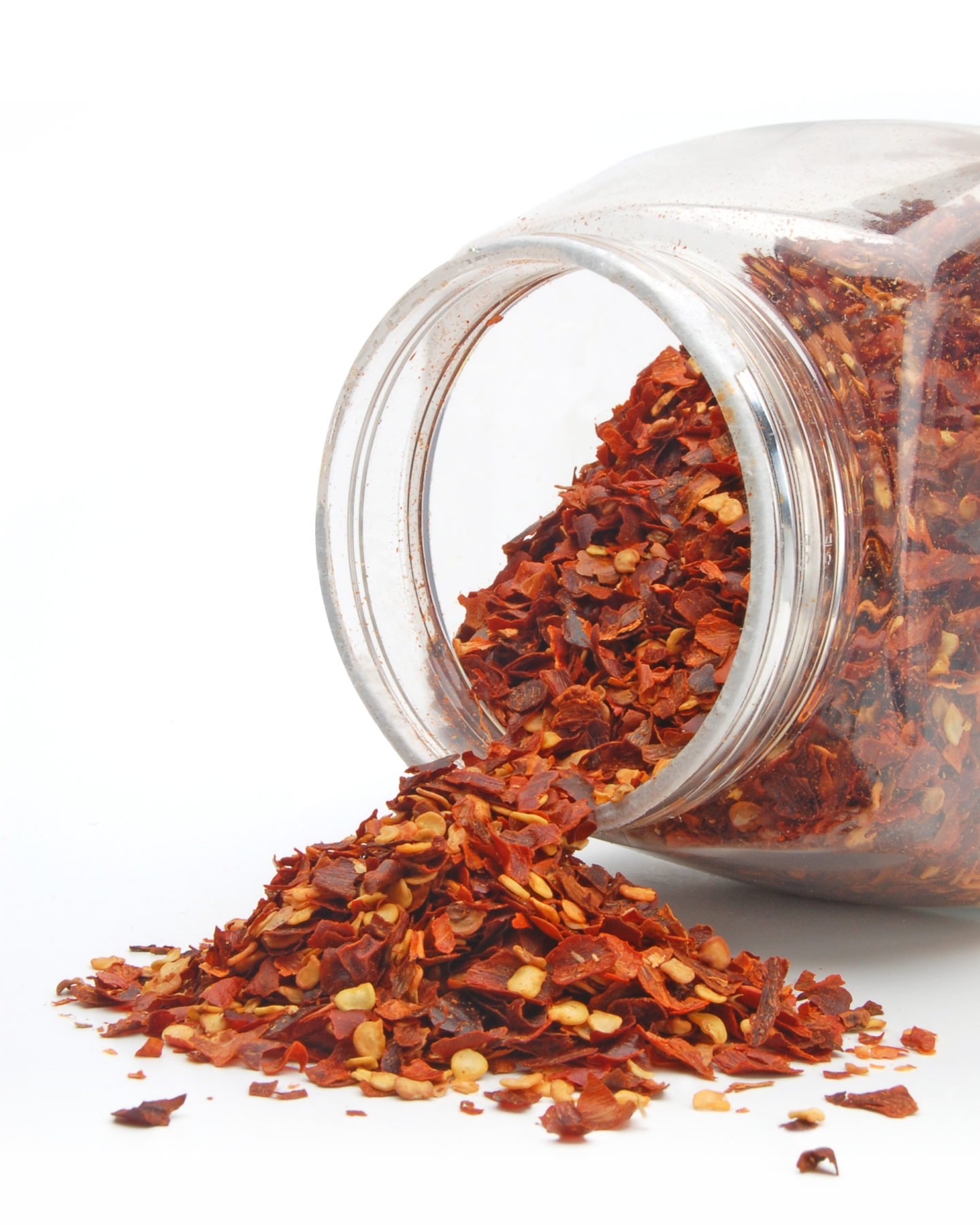 Since gochugaru is essentially just a type of Korean chili flakes, it makes sense that regular red pepper flakes make a good substitute. They have a similar level of heat, so you can feel free to substitute them at a 1:1 ratio. They're an especially good choice for dishes that you don't want to add any extra moisture to.
The main difference between red pepper flakes and gochugaru that you'll want to keep in mind is the complexity of flavor. While they both have a spicy flavor, gochugaru is more complex, with sweet and smoky notes. If you want to balance the flavor, try adding in a bit of chipotle powder or smoked paprika for a more complex taste.
2) Gochujang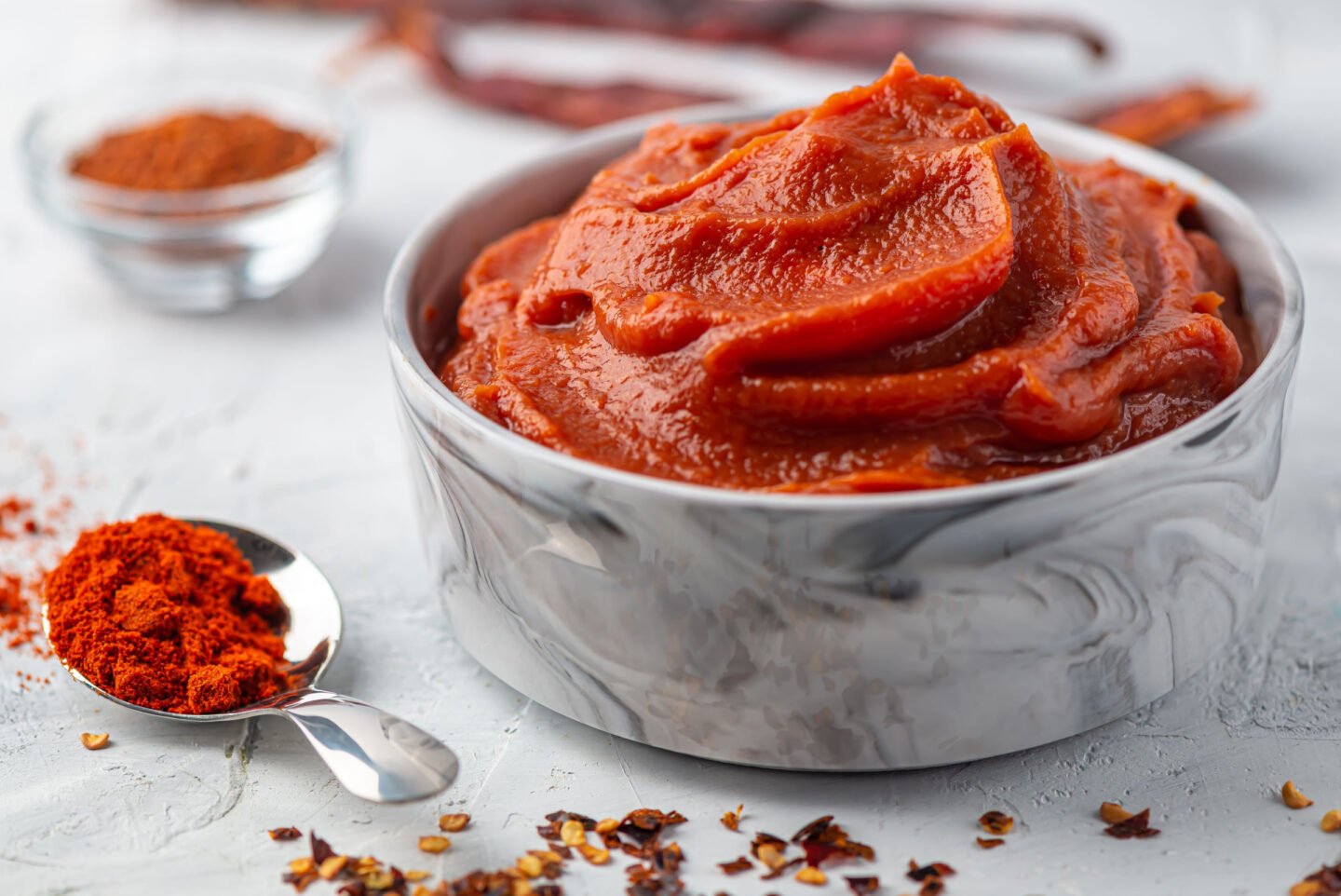 Both gochujang and gochugaru get their names from the gochu pepper, which is why they have such a similar flavor. However, that's where their similarities end, as gochujang is more of a paste, which will add much more moisture to your dish. In addition to the dried chile, it also contains salt, soybean paste, and glutinous rice flour.
Still, with a bit of planning, it can be a good way to get an authentic gochu pepper flavor. The key is leaving out a bit of the salt you would otherwise add, as well as any strong savory flavors like soy sauce. You'll also want to leave out a bit of moisture to make sure your food doesn't get too soggy.
Overall, gochujang is a good alternative to gochugaru in soups, stews, and sauces. In these cases, you can use half a teaspoon of gochujang for every teaspoon of gochugaru.
3) Chipotle Powder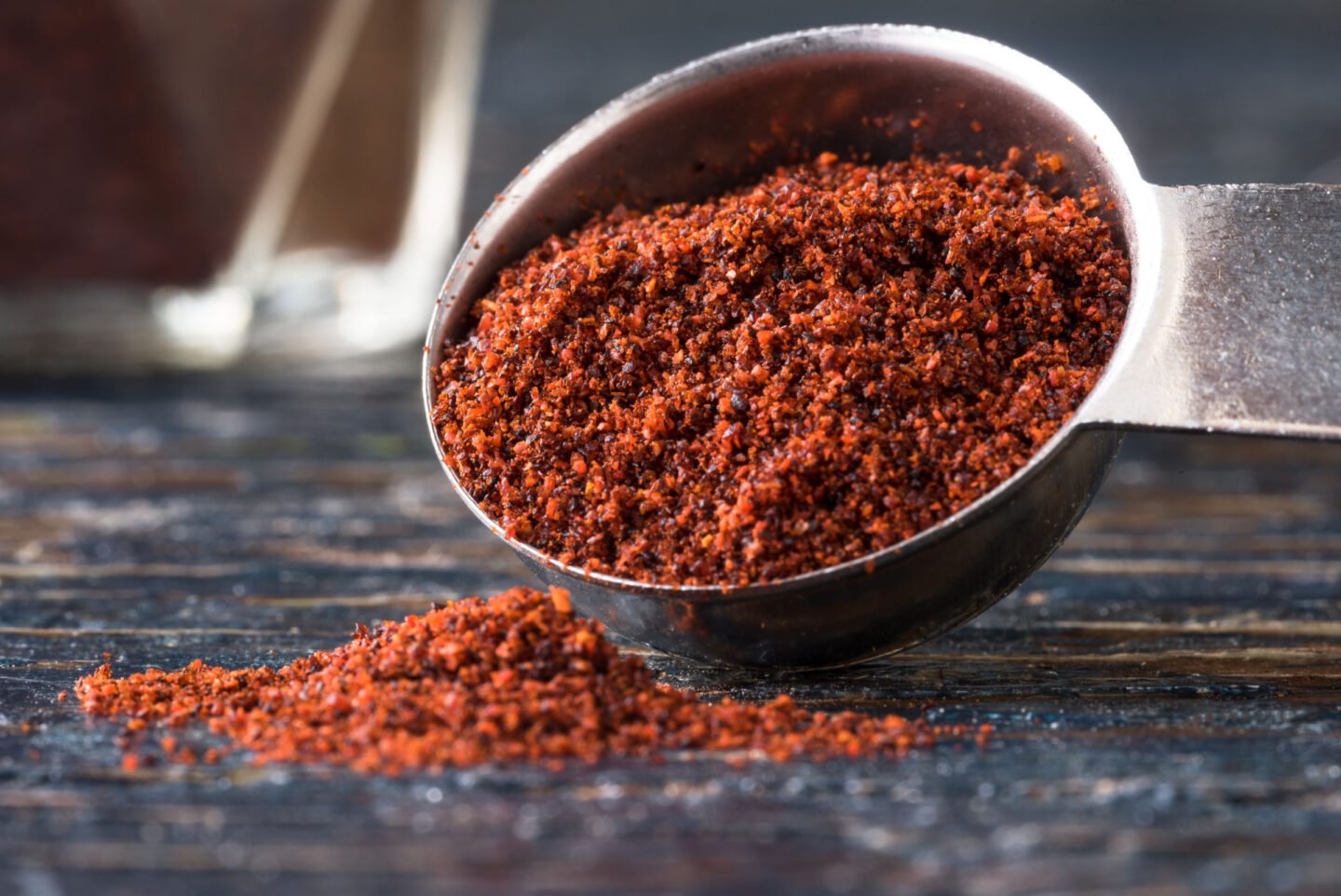 If you're looking for a spice that can capture the sweet and smoky notes of gochugaru, chipotle powder is your best bet. While it isn't exactly the same in flavor, it provides the same level of complexity with an extra kick of heat. But be warned, it is about twice as spicy as gochugaru, so it's only a good option if you can handle the heat.
It's worth noting that the flavor is smokier than gochugaru because of the way the chiles are processed. In some recipes, this added flavor can fit right in, though if you don't think it's a good match, you may be better off trying a different type of chili powder. The other main difference is the color, which is more of a deep, earthy purple as opposed to the bright crimson of gochugaru.
4) Cayenne Pepper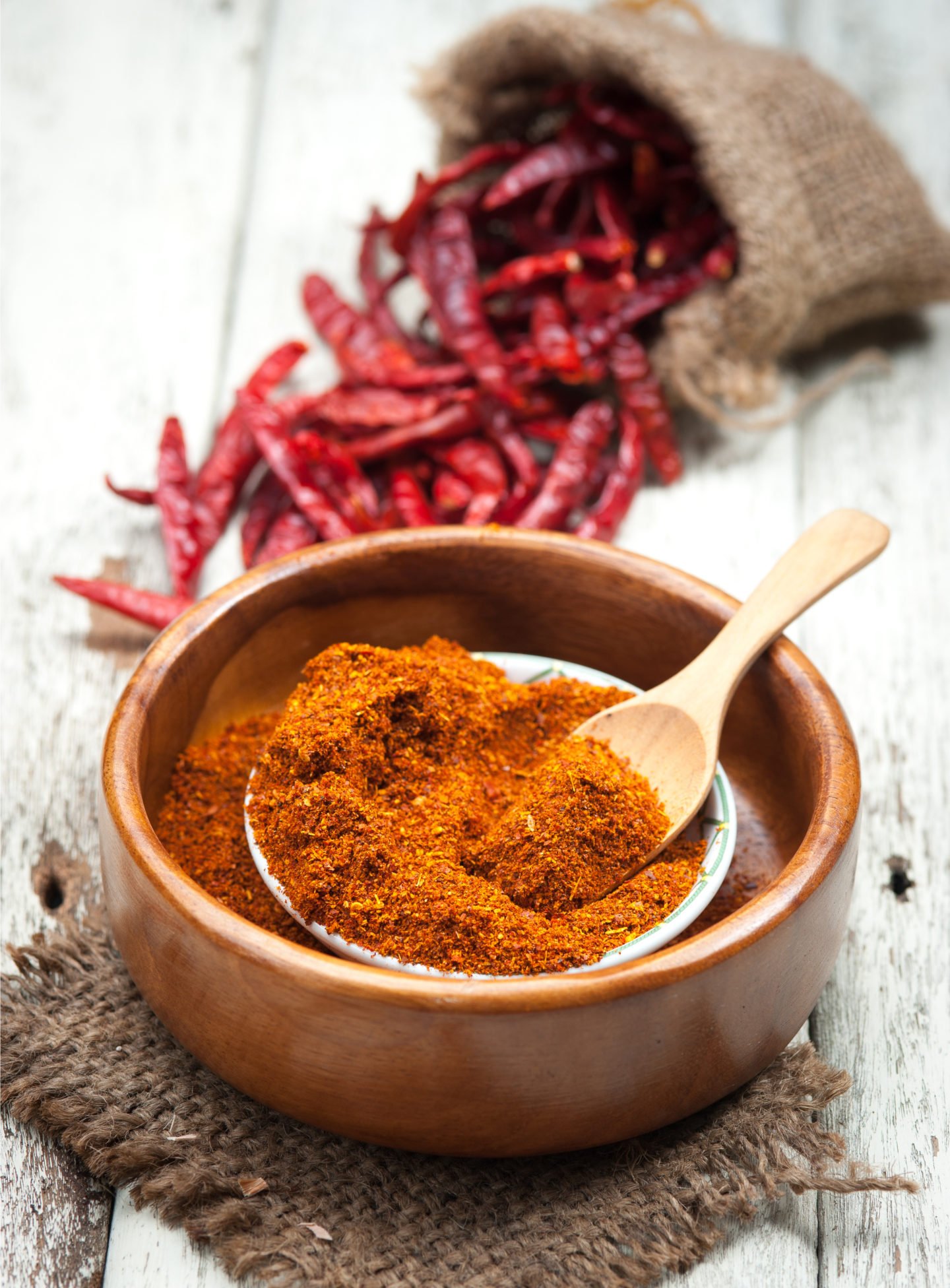 Cayenne pepper is another good dried chile that won't add any extra moisture to your dish but will bring plenty of heat. Unlike chipotle powder, cayenne pepper has a bright red color that's similar to gochugaru. However, it is also several orders of magnitude spicier, somewhere between 30,000 and 50,000, so you'll want to steer clear unless you love spicy food.
To help tame some of the cayenne pepper's spiciness, you can allow it to cook in a hot pan for a few minutes. Just make sure not to burn it!
If you're making kimchi, cayenne pepper can be a great option, as it has a similar color and texture to gochugaru. In this case, use a teaspoon of cayenne in place of a full tablespoon of gochugaru.
5) Hot Paprika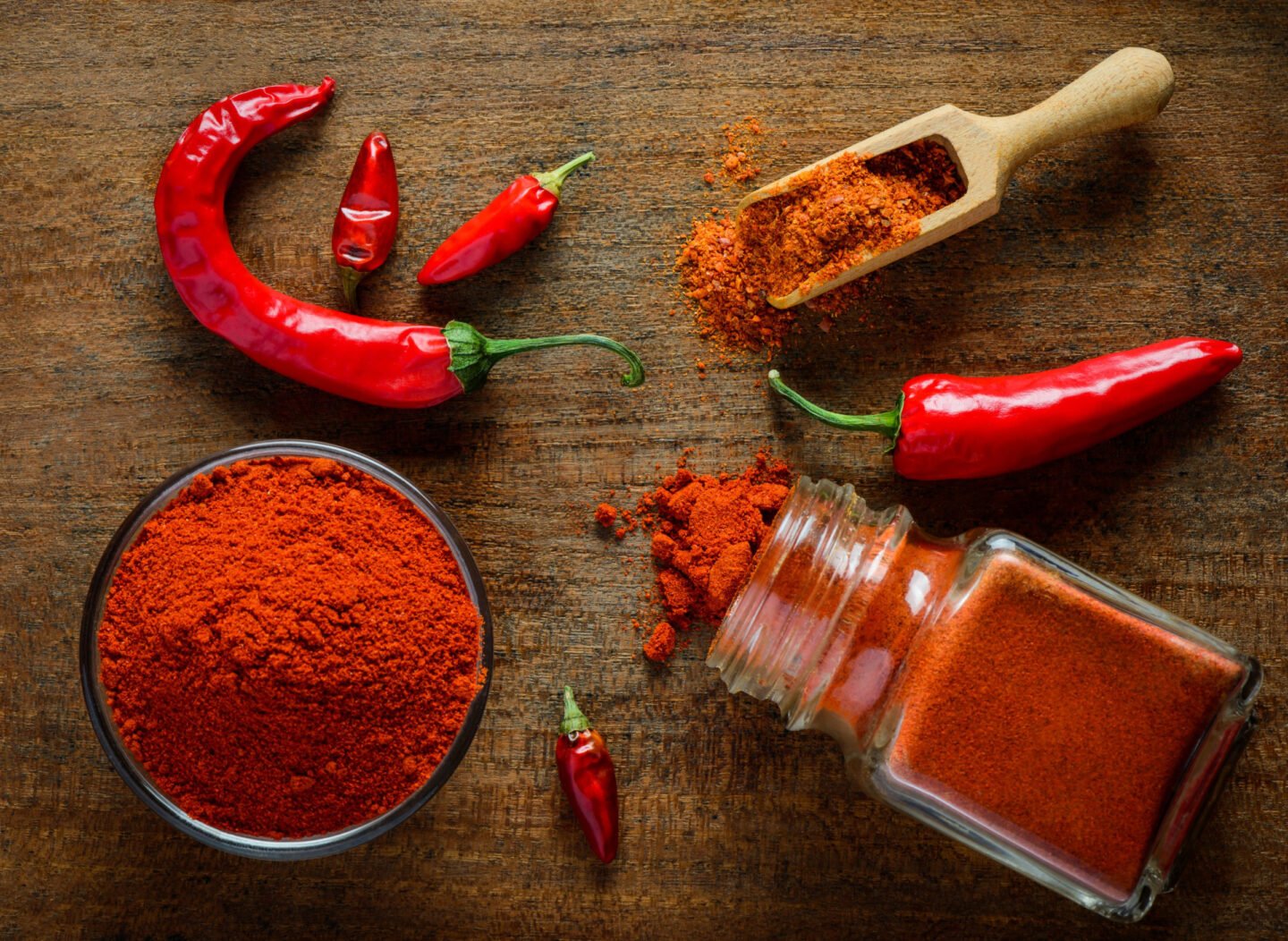 If neither chipotle powder nor cayenne pepper is exactly what you're looking for, hot paprika might be the perfect option. In terms of color, it's the closest of all three, lending a bright red hue to any dish you add it to. One of the other main advantages of using it is that it's especially easy to find in grocery store spice aisles.
One factor to be aware of before shopping for this spice is that there are several different varieties of paprika. Hungarian paprika won't give enough heat, while smoked paprika doesn't have the same flavor as gochugaru. That's why you want to stick with hot, or Spanish, paprika when substituting.
6) Ssamjang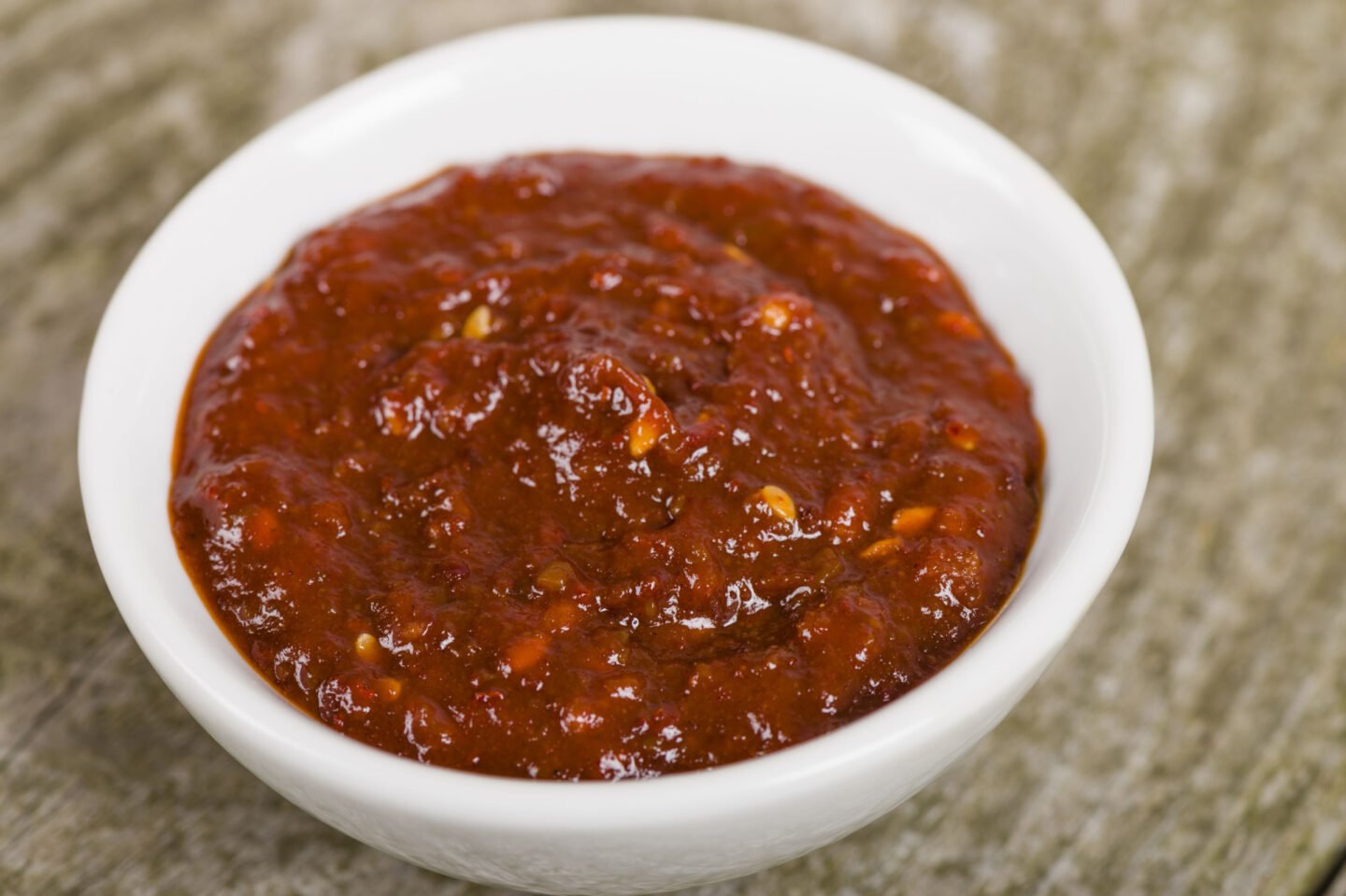 If you want to try something a little different in your cooking, ssamjang is another Korean staple that brings its own unique character to any dish. Like gochujang, it is a paste that includes spicy, sweet, and savory flavor elements. However, it's a bit different, with a tangier and deeper flavor.
Still, gochugaru is still one of the main ingredients, so if you have any on hand, it can be the perfect alternative. Like gochujang, it can be used to make sauces, stews, and soups, adding a deep and rich flavor. Just bear in mind that it usually has chunks of fermented bean in it, which will affect the texture of your dish.
7) Fresh Peppers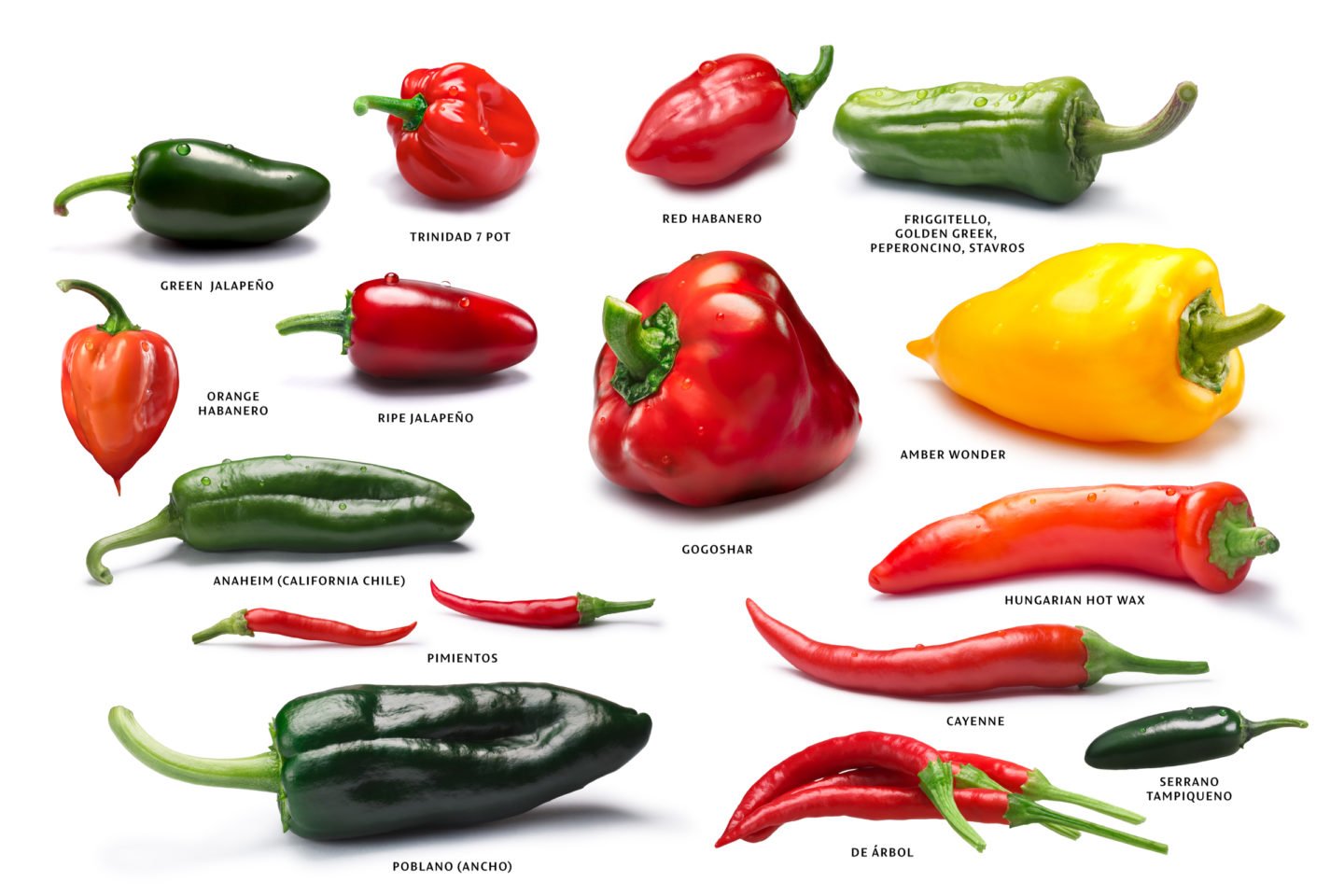 While fresh peppers can't be used in all cases, there are many dishes where they can be a serviceable substitute for gochugaru. You are sure to find at least a few varieties at your local grocery store, letting you pick the best match for your needs. Jalapenos, poblanos, and even habaneros can give both heat, sweetness, and slightly smoky flavors.
Obviously, you wouldn't want to try using fresh peppers in kimchi or any dish where you want a smooth, flowing texture. Though you can feel free to add them to stir-fries or even puree them and add them to a soup.
8) Chile Pasilla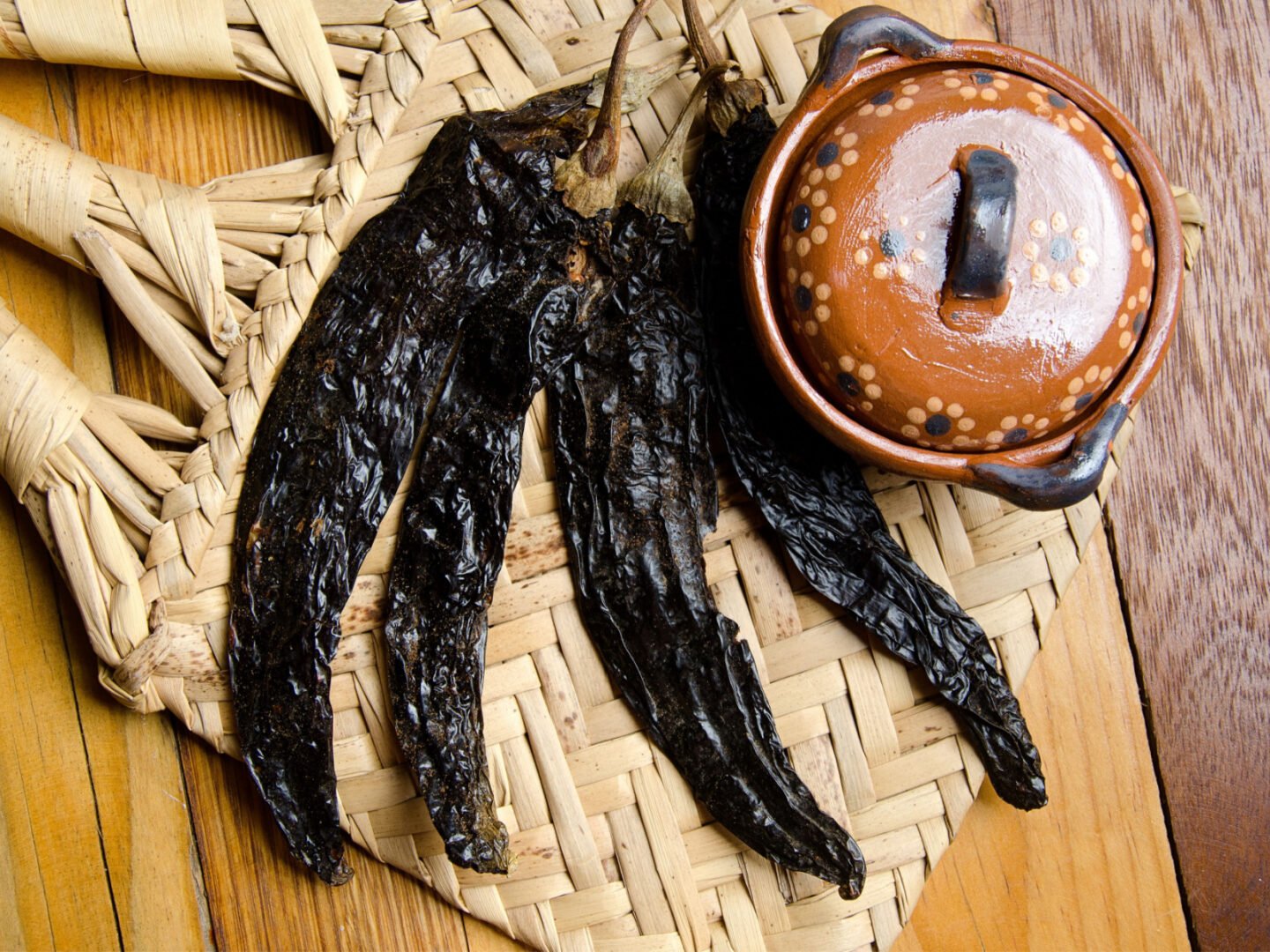 Chile pasilla is the dried form of the Chilaca chile pepper, with a unique flavor and a mild level of heat. While it's not the most common ingredient in American grocery stores, it has a truly unique flavor that can work well in Korean food. It's an especially good option for those looking to cut down on the spice, as it rates only about 2,000 on the Scoville scale.
Chile pasilla is smoky, earthy, and fruity, bringing an even more complex flavor than gochugaru. This can make it a good option for soups and stews, where its more subtle flavors will have a chance to mingle. Just keep in mind that it has a totally different color than gochugaru, so you won't be able to fool your dinner guests.
Summary
Still thinking about which of the best substitutes for gochugaru should you use? Check out the table below for our substitution notes.
| Substitute | Notes |
| --- | --- |
| Red Pepper Flakes | Red pepper flakes bring the heat and are commonly found in most grocery stores. |
| Gochujang | Gochugaru is one of the main ingredients in gochujang, so it makes sense to use them as substitutes for one another. |
| Chipotle Powder | With a sweet and smoky flavor, it's one of the closest matches available. |
| Cayenne Pepper | Cayenne pepper is spicier than gochugaru, so take care when using it as a substitution. |
| Hot Paprika | Hot paprika is another powdered chile with a high dose of heat, as long as you get the right variety. |
| Ssamjang | Another variety of Korean chili paste, ssamjang, is a good option for dishes with a bit more moisture. |
| Fresh Peppers | Fresh peppers will have a bit of a different flavor than dried powder, though they can add the right amount of heat and some fresh zing. |
| Chile Pasilla | With a lower dose of heat than gochugaru, chile pasilla can be a good choice for those who don't like spicy food. |
Related Questions
How is gochugaru made?
Traditionally, the peppers used to make gochugaru are dried in the sun before being crushed into a fine powder. However, today, many producers of the spice dry the peppers by other means. Unlike standard chile flakes, gochugaru has the seeds removed beforehand.
What does gochugaru taste like?
Despite the fact that gochugaru is simply dried and crushed chile peppers, it has a surprisingly complex flavor. While high in heat, it also brings sweet and slightly smoky flavors. Overall, it has a balanced taste, which is why it's used in so many Korean dishes.
How spicy is gochugaru?
Gochugaru is 1,500 SHU (Scoville Heat Units), which makes it about as spicy as a poblano pepper. It's not as spicy as many peppers out there, but it can certainly pack a punch in high doses.