If you're anything like me, you drink coffee every morning.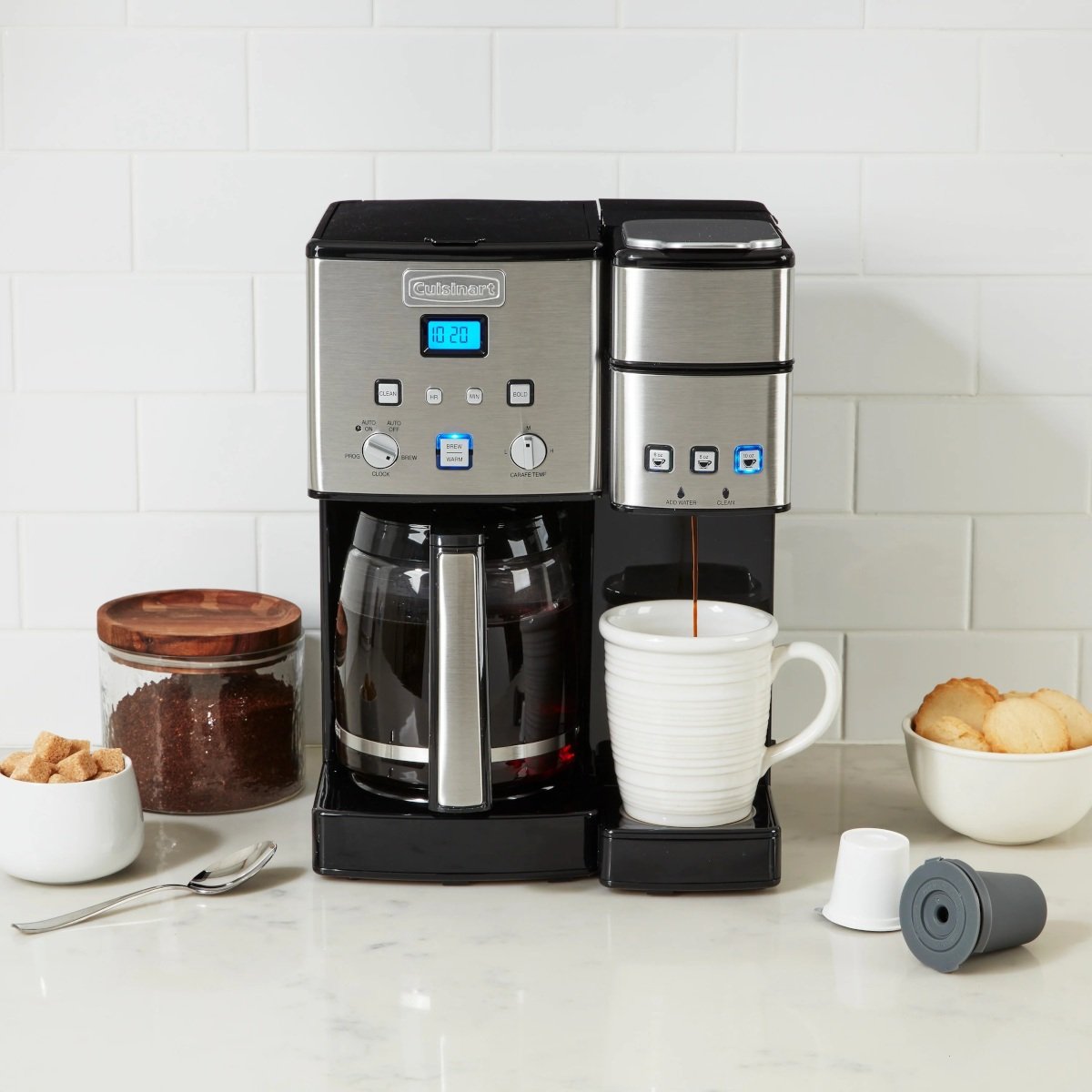 If your Cuisinart coffee maker has slowed down or your machine suddenly got very loud, you may need to descale it. A clean light may have also come on, which means you need to give it a good cleaning and descale your machine.
The best way to descale a Cuisinart coffee maker is to use a 1:3 white vinegar-to-water solution in a regular brewing cycle every 3-6 months. This will remove most buildup and will keep your Cuisinart coffee maker running smoothly for a long time.
But let's dive into the nitty gritty on how to go about descaling your Cuisinart. Don't worry, though, because it's much easier than it sounds!
Table of Contents
How To Descale A Cuisinart Coffee Maker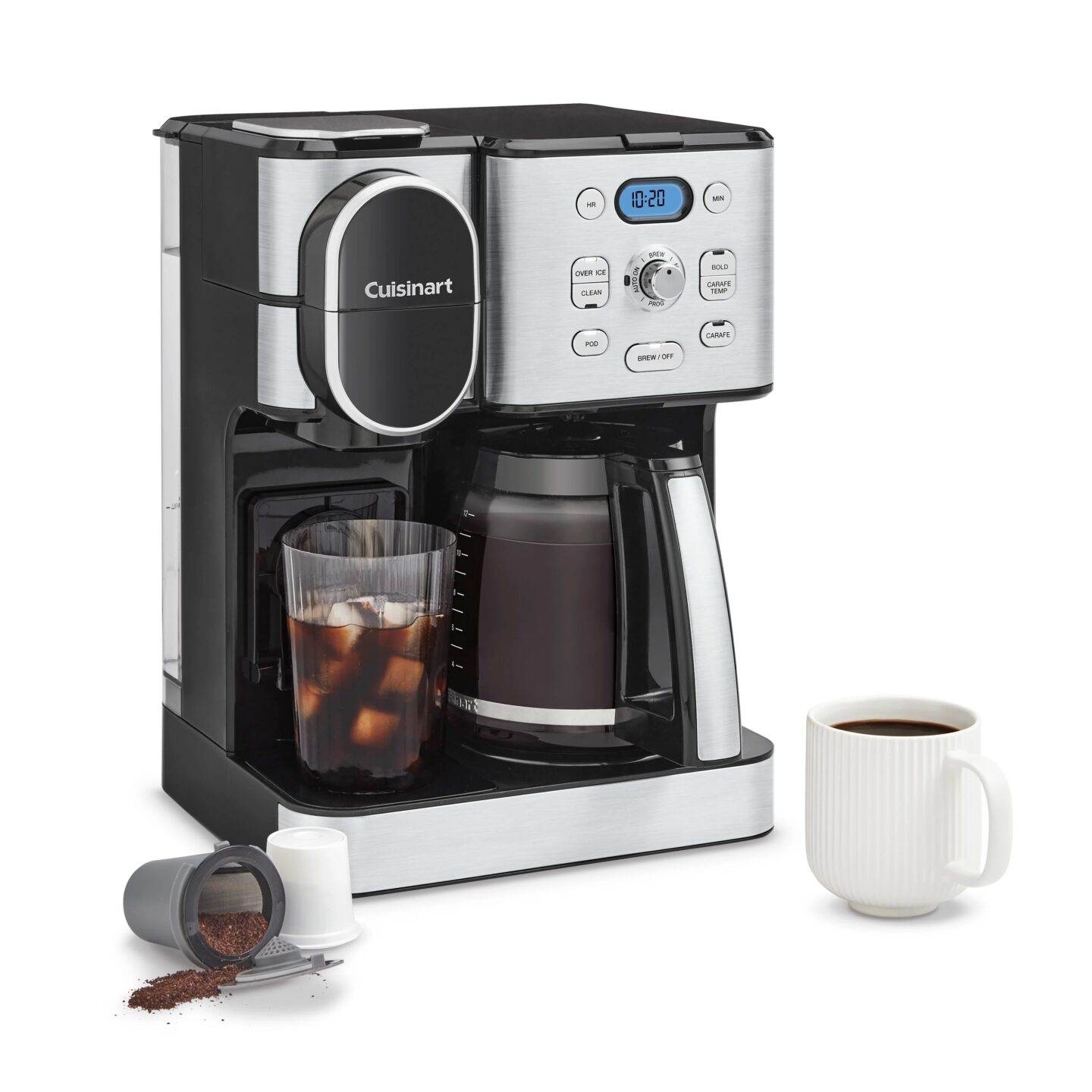 Descaling your Cuisinart coffee maker is a fairly simple process. You don't need anything too crazy for this cycle. But you will need vinegar. It's best to use white vinegar for this.
Here's how to descale a Cuisinart coffee machine:
Remove the carafe and dispose of the coffee grounds and filter. Take out the filter basket, coffee filter, and drip tray. Essentially remove anything you can and wipe them down with a damp cloth.
Fill the water reservoir to the MAX line with a vinegar solution. You can go as high as ½ water and ½ vinegar, but Cuisinart recommends using ⅓ vinegar and the rest filtered water for descaling.
Power on the Cuisinart coffee maker and set it to brew a pot. This is just a regular old brew cycle. If your Cuisinart coffee maker has an Auto Clean or Self-Clean option, use that instead.
Once the cycle is complete, empty the carafe. Usually, one cycle is enough to descale your coffee maker. But sometimes, two or even three cycles are necessary.
Run a rinse cycle. Brew another pot of coffee with only filtered water and no white vinegar to rinse out any vinegar taste.
Keep brewing! You now have a clean and ready Cuisinart coffee maker.
Cuisinart recommends descaling your coffee maker every 3-6 months. But with heavy use, you should descale more often.
A "Clean" light will appear if you're getting close to needing a deep clean and descaling. It's a good idea to maintain your coffee maker regularly.
The bottom line is that descaling your Cuisinart coffee maker isn't as intense as it might seem. It's as simple as brewing a pot of coffee and can help keep your machine running smoothly for a long time.
Note: Instead of using a vinegar solution, you can get a dedicated descaling solution or tablets. I recommend trying the vinegar solution before moving on to the descaling solutions. Often, using a vinegar solution is enough. However, it might be worth trying if you haven't descaled in a long time (or ever).
Why Should You Descale Your Cuisinart Coffee Maker?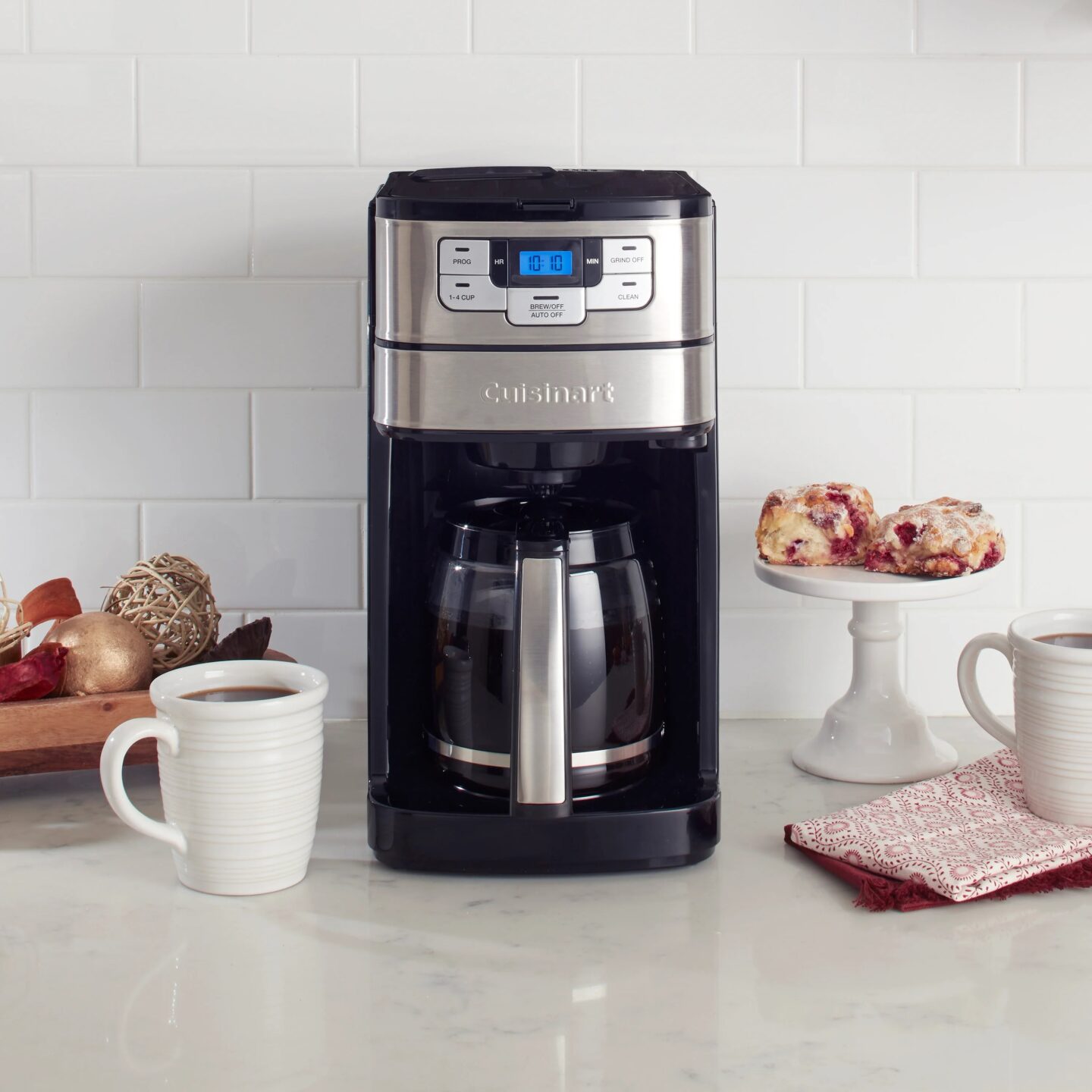 Buy why exactly should you descale your Cuisinart coffee machine? Well, there are several reasons it's important to keep your coffee pot clean.
Keep in mind that cleaning any appliance is an excellent way to ensure it lasts a long time.
Here are some reasons you should stay on top of your Cuisinart maintenance:
Maintaining the performance: Scale buildup can clog the internal parts of a coffee maker, such as the water valves, spray heads, and tubing, and can affect the water flow and pressure, resulting in a poor-tasting coffee or no coffee at all.
Prolonging the lifespan: Scale buildup can cause damage to the internal parts of the machine and can significantly shorten its lifespan. By removing the scale, you can help protect the machine from damage and extend its life.
Saving energy: Scale buildup can cause the machine to work harder, increasing energy consumption.
Compliance with manufacturer's recommendations: Most manufacturers recommend regularly descaling the machine as part of the maintenance schedule to keep the machine running efficiently and ensure the warranty is not voided.
Health and Safety: Scale buildup can also harbor bacteria if not cleaned on time. As a result, it can lead to health and safety issues.
All coffee makers that use water and heat to brew coffee can benefit from descaling, but it is especially important for those that use hard water. Hard water contains high calcium levels, which can leave mineral buildup in the machine over time. That's the buildup we try to remove when we descale our coffee machines.
Descaling is also important for machines that are used frequently and for a long period of time. The more often a coffee maker is used, the more frequently it will need to be descaled. The more a machine is used, the more calcium runs through it and the quicker calcium builds up.
I recommend reading Cuisinart's user manual to get Cuisinart's recommendations for cleaning and maintaining your machine.
How To Keep Your Cuisinart Coffee Maker Clean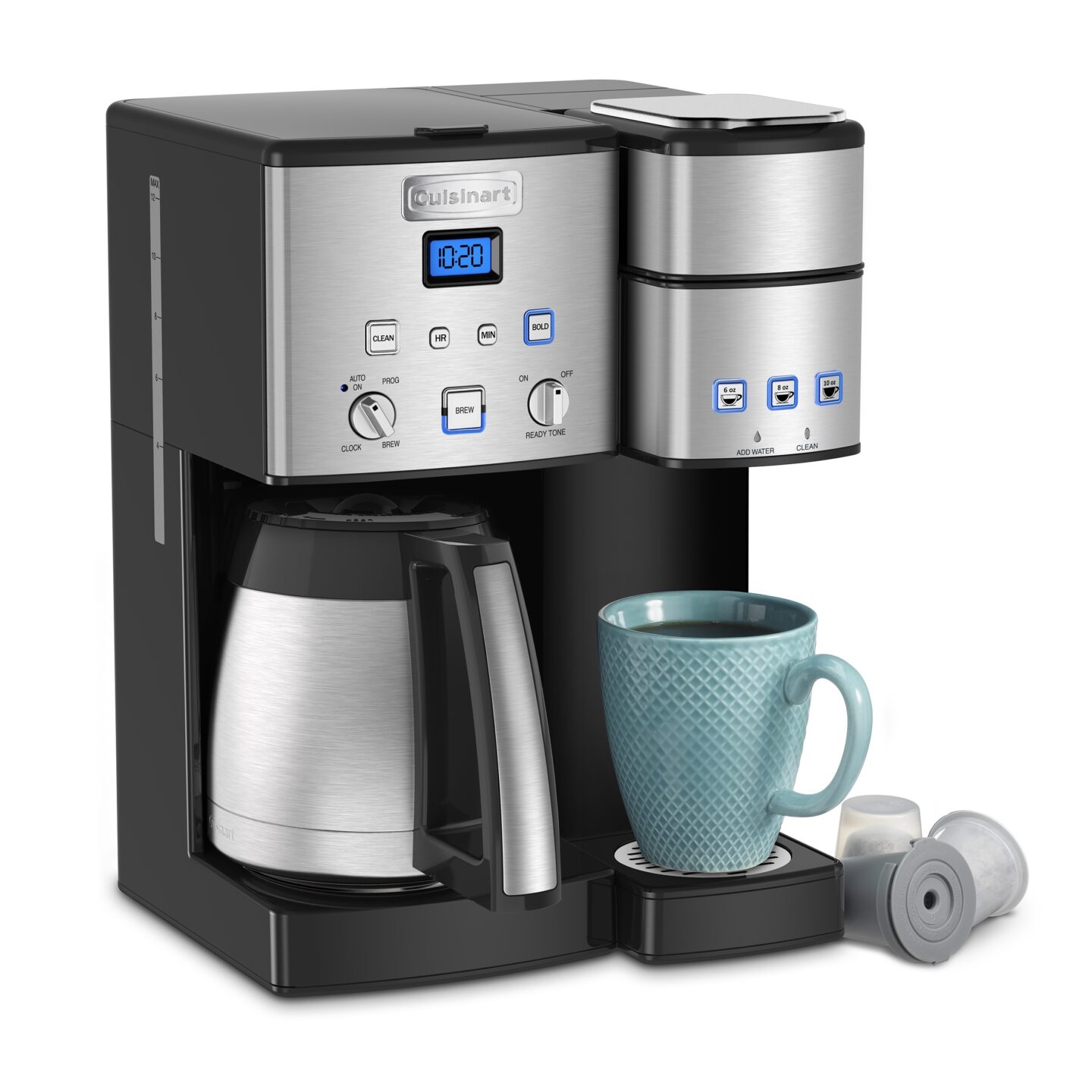 Between descaling cycles, you should still keep your Cuisinart coffee machine clean. You don't have to descale your machine every time you want to clean it. In fact, you shouldn't descale every time unless necessary.
Here are some tips to help keep your coffee maker clean:
Clean the machine's exterior: Use a damp cloth to wipe down the machine's exterior, including the control panel and carafe.
Clean the carafe: After each use, wash the carafe with warm soapy water and rinse it well. If there is any coffee stain, use a specialized carafe cleaner or a mixture of baking soda and water.
Clean the brew basket and filter: After each use, remove the brew basket and filter and wash them in warm soapy water. Rinse them well and dry them before reassembling the machine. Make sure to get out any coffee stains.
Clean the water reservoir: Empty the water reservoir and wash it with warm soapy water. Rinse it well and dry it before refilling it.
Run a cleaning cycle: Some coffee makers have a cleaning cycle function; use it if available.
Use filtered water: A water filter can help reduce the amount of mineral buildup in your machine, so you'll need to descale it less often. You can also use distilled water instead.