When you're looking for the best of the best in beef, there are a few names that come to mind. New York Strip, filet mignon, Delmonico steak, and ribeye are just a few. But what do these different names mean? What's the difference between a Delmonico steak and a ribeye?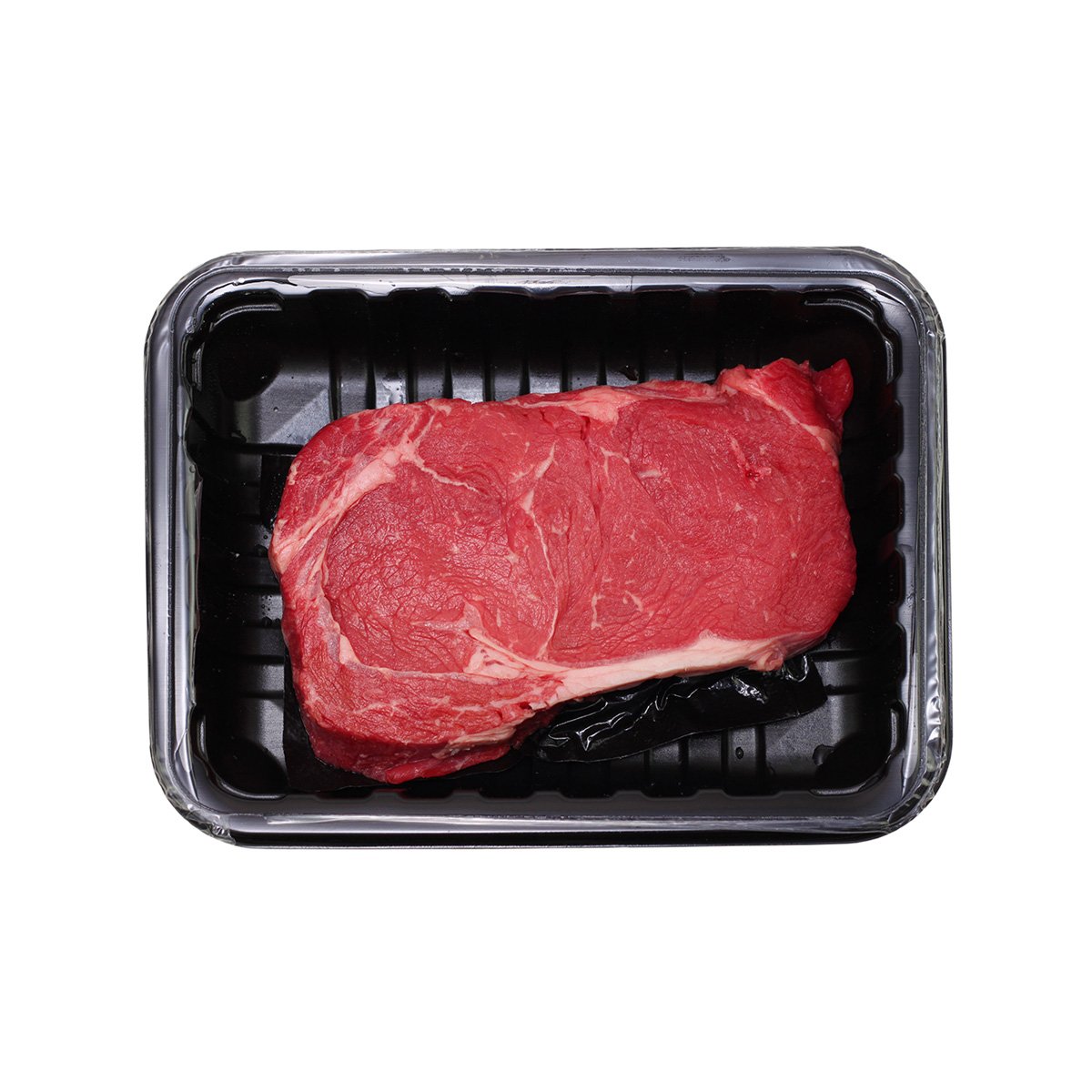 The main difference between Delmonico steak and ribeye is that the term "ribeye" refers to a specific cut of beef, whereas "Delmonico" is actually the name of a high-end steakhouse. In fact, you may even find ribeye steaks that are Delmonico.
Don't worry; it's less confusing than it sounds. To learn more about steak terminology and the difference between these two terms, read on below.
Table of Contents
What is Delmonico Steak?
Most cuts of meat are easy to define, as they each come from a specific part of the cow and have their own flavor and texture. The Delmonico steak, on the other hand, is a little bit different. In fact, a Delmonico can be just about any prime cut, including top loin, sirloin, prime rib, or chuck eye.
So what exactly makes a Delmonico steak? The name actually comes from a famous New York City restaurant, Delmonico's, which served the best prime cuts of beef, and soon the word became synonymous with luxury steak.
While any steak can technically be a Delmonico, the restaurant was most well known for serving top loin and sirloin. What's more important than the cut is the quality of the beef itself and the preparation. A Delmonico steak should always be juicy, well-marbled, tender, and perfectly seared.
What is Ribeye?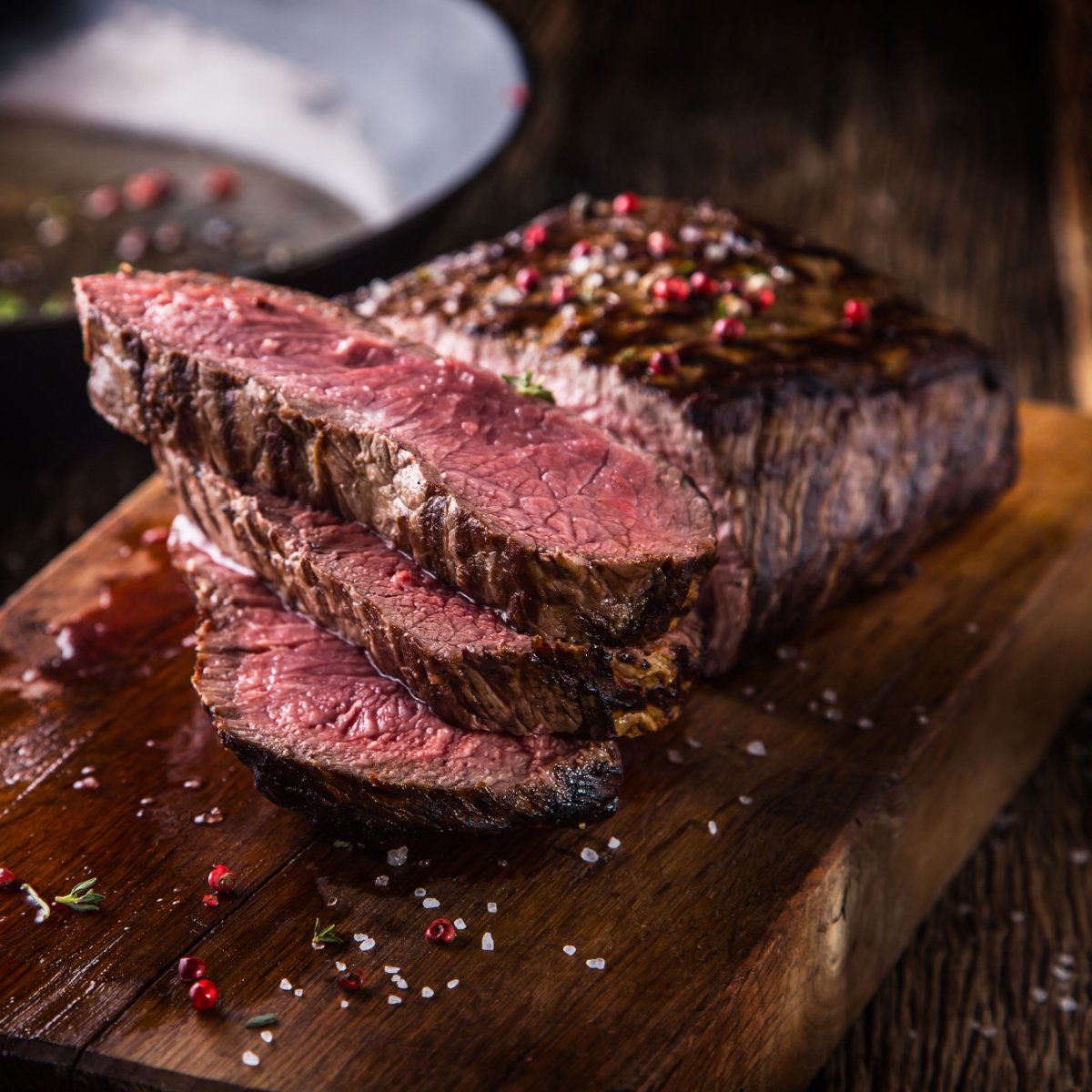 Defining a ribeye steak is a little more straightforward. Ribeyes are cut from the rib primaries and removed from the sixth to twelfth ribs on the cow.
One of the reasons ribeye is sometimes confused with Delmonico steak is that both of them are synonymous with luxury. The ribeye has excellent fat marbling, which gives it a tender texture and a deep, rich flavor. It is taken from the cow's rib bone, but the cut itself is boneless, making it easy to cut and eat.
Delmonico isn't the only steak ribeye is sometimes confused with. Take a look at how it matches up with the ever-popular porterhouse here.
What are the Main Differences Between Delmonico Steak and Ribeye?
Now that you know the basics, it's time to dive into some of the finer differences that make Delmonico steak and ribeye special. Take a close look because you never know when you'll be making your next trip to a luxury steakhouse.
Size
While Delmonico steaks can vary in size and appearance, they tend to be on the large side and thicker than the average steak. Most steaks labeled Delmonico will be nearly a pound in total and 2 inches thick. Ribeye steaks are about the same weight but tend to be a bit thinner.
Appearance
You can usually spot a ribeye steak in a meat case right away because of its robust fat marbling. The ribeye has several large veins of fat running about an inch in from the edge of the steak, as well as more marbling throughout the rest of the cut.
Since Delmonico steaks can be taken from virtually any part of the animal, there's no way to identify them visually. As mentioned above, they tend to be slightly thicker.
Texture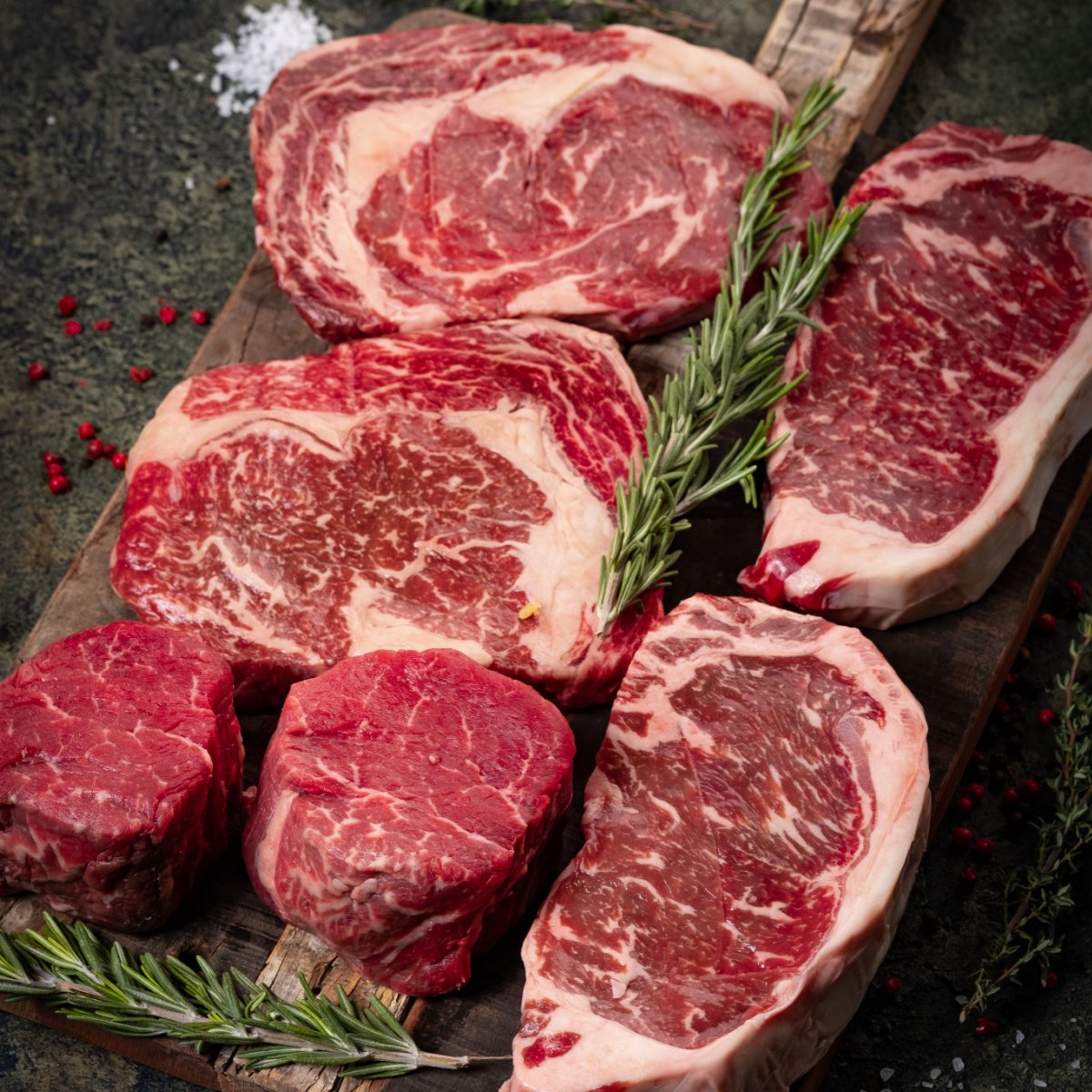 Ribeyes are one of the most tender cuts of beef available because of their fat marbling throughout the meat. Delmonico steak will tend to be firmer, but it should never be cut. Again, the texture of Delmonico steak depends largely on the cut that's being used.
Ribeyes are always boneless, whereas Delmonico steaks, depending on the cut, may or may not have bones.
Taste
Because it has more fat than other steaks, ribeye tends to have a stronger, richer flavor. As the beef cooks, the fat goes through a process called "rendering," which lets the flavor spread through the meat. The result is invariably buttery and juicy.
Even though the Delmonico steak's flavor will vary depending on the cut in question, you can always expect it to have a big, bold flavor. Delmonico generally refers to luxury beef, so you shouldn't have to worry about it being bland.
Other Names
In some places, ribeye steak is referred to as "rib steak" or even "spencer steak." However, the term "ribeye" is fairly universal and will appear on the menu of most steakhouses. One exception is in Australia, where a boneless ribeye steak is called a Scotch Fillet.
You will occasionally see Delmonico steak on high-end restaurant menus. But the name of the cut, such as New York strip, ribeye, or sirloin, is usually written next to it.
Cost
Ribeye steaks are one of the most expensive cuts of meat, and you can expect to pay between $10 and $15 per pound when buying them at your local butcher. Delmonico steak may cost just as much, though there are also cheaper Delmonicos that you can find for as little as $7 per pound.
Cooking Your Own Ribeye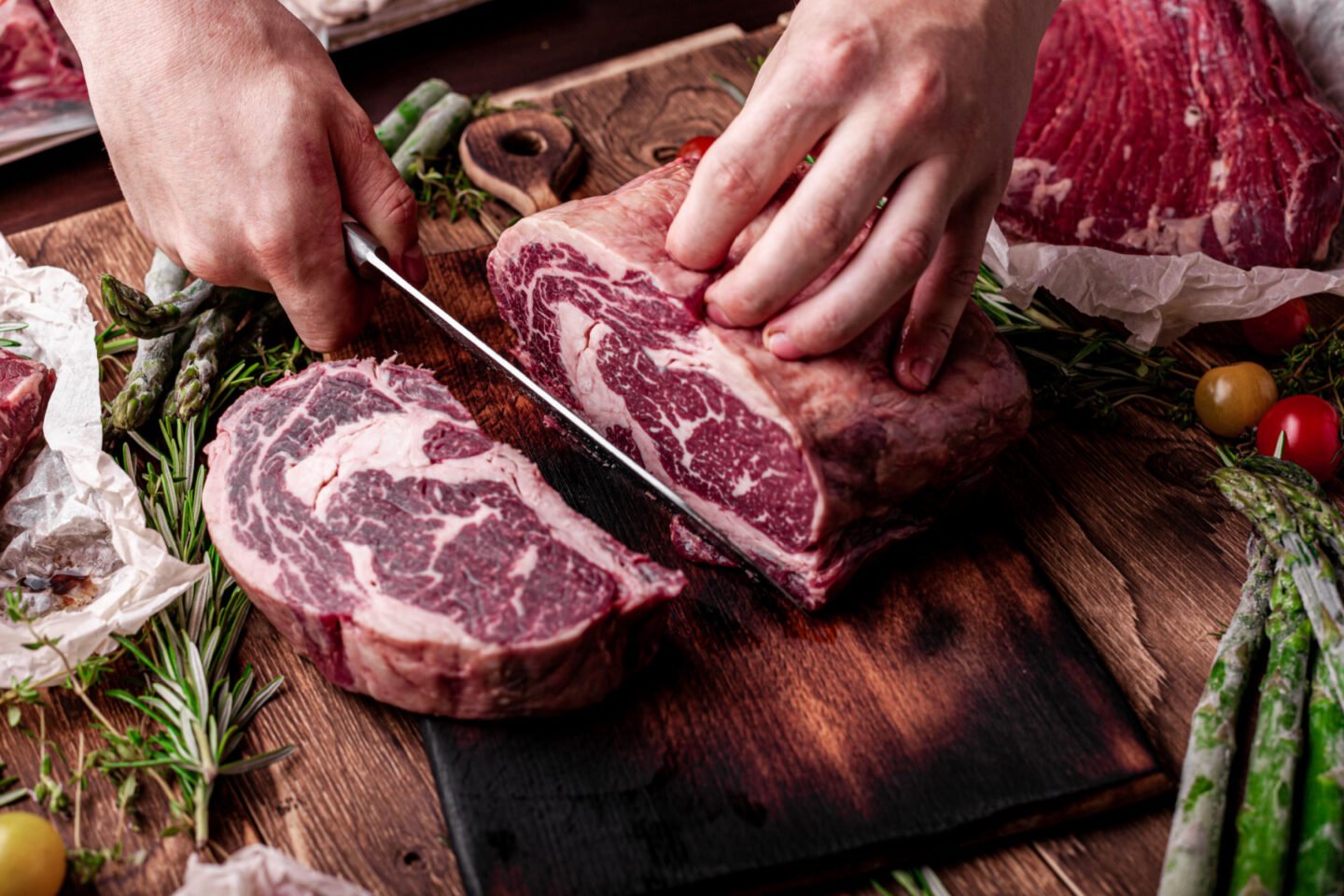 Whether you're calling it Delmonico or not, a ribeye is an excellent choice for preparing at home. Its high fat content makes it hard to dry out. However, you'll probably want to prepare it in a pan or oven, since the drippings from the meat can cause flare-ups when preparing it on an outdoor grill.
To cook your own ribeye, follow these simple instructions:
1. Prepare your Steak
When cooking steak, your best bet is to pay as close attention to the preparation as to the cooking itself. To get a deep sear, one of the most important steps is to get rid of some of the meat's extra moisture. To do so, pat both sides of your beef down with a kitchen towel, and then season generously with salt and pepper.
2. Heat your Pan
Allow your beef to sit for several minutes as your pan heats. Cast iron is the ideal choice for cooking steak, as it holds heat well and provides good heat distribution. However, it also takes longer to heat up, so put it over a medium-high flame for 4 minutes until it is nice and hot.
3. Cook and Flip
When your pan and meat are ready, add a bit of oil to your pan and gently lay the steak right in the center. Avoid cooking more than one steak in a pan at a time, as this will make it difficult to get an even sear and even harder to maneuver your spatula for flipping.
Allow the steak to cook for 7 to 10 minutes per side, depending on the thickness of the cut. When you flip it, it should have a deep, brown crust. Now cook it on the opposite side until both are evenly brown.
4. Add Aromatics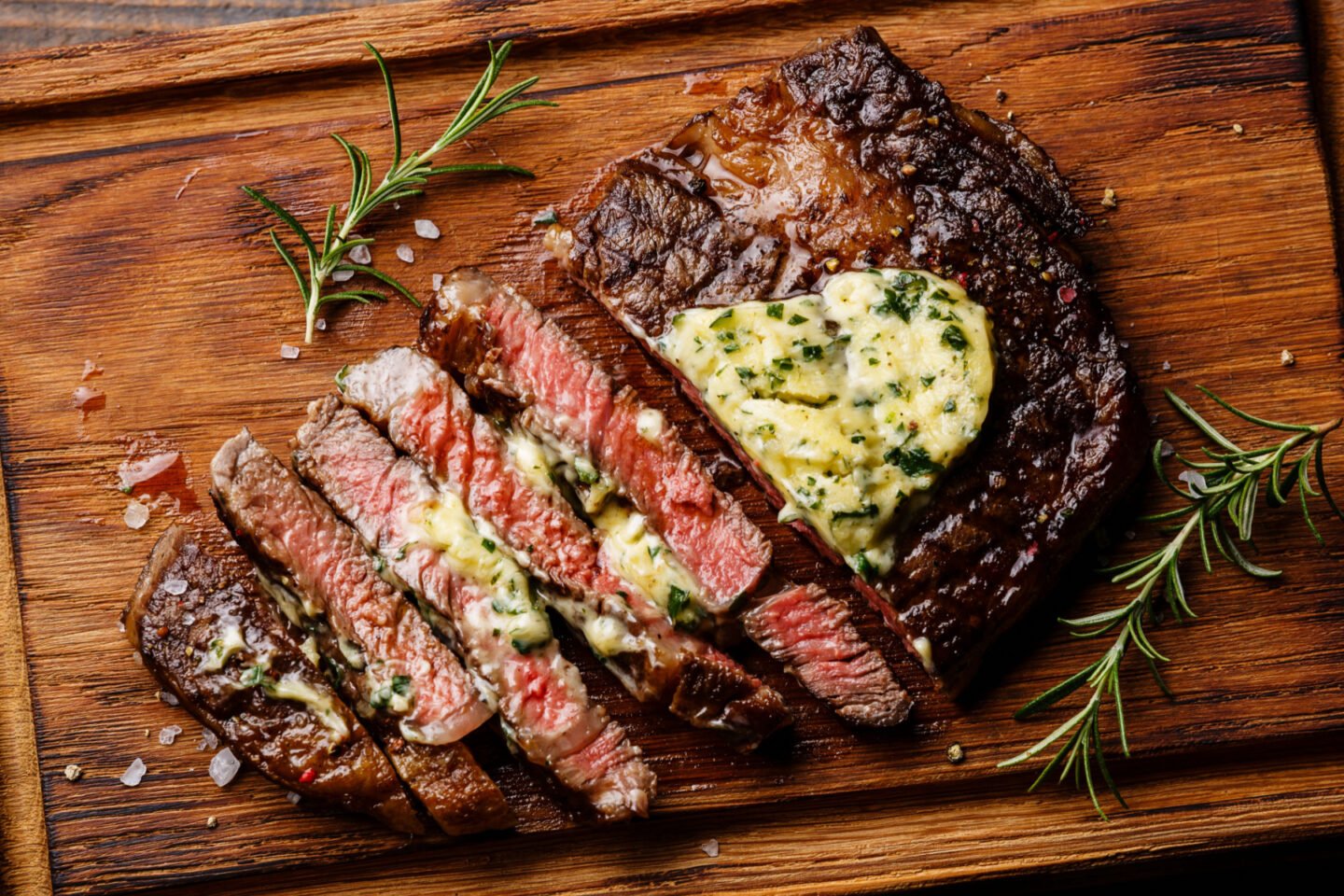 At this point, there should be a good amount of beef fat in the bottom of your pan, but if there isn't, you can add vegetable oil, butter, or olive oil to the pan. Now, push your steak to one side of the pan and add garlic and fresh herbs like rosemary and thyme straight into the oil. You'll remove them later, so you don't have to worry about taking out the stems.
Leave your aromatics in the oil for 30 seconds to a minute, just long enough to release their flavor into the fat.
5. Baste
Once the herbs look slightly seared, begin spooning butter over the top of your steak. This will enhance its flavor and ensure it is as moist as possible. Baste it for two minutes, flipping it halfway through.
6. Check for Doneness
After two minutes of basting, use a meat thermometer to check the internal temperature. 120 degrees Fahrenheit is ideal for medium-rare steak, though you can cook it longer. Leave it in the pan until it has reached its desired doneness.
7. Rest and Serve
Allow your meat to rest on a cutting board for 15 minutes before cutting or serving it. This will make sure that all of the meat's juices are absorbed back into the meat, giving it the most flavor, tenderness, and juice. After it's rested, serve immediately.