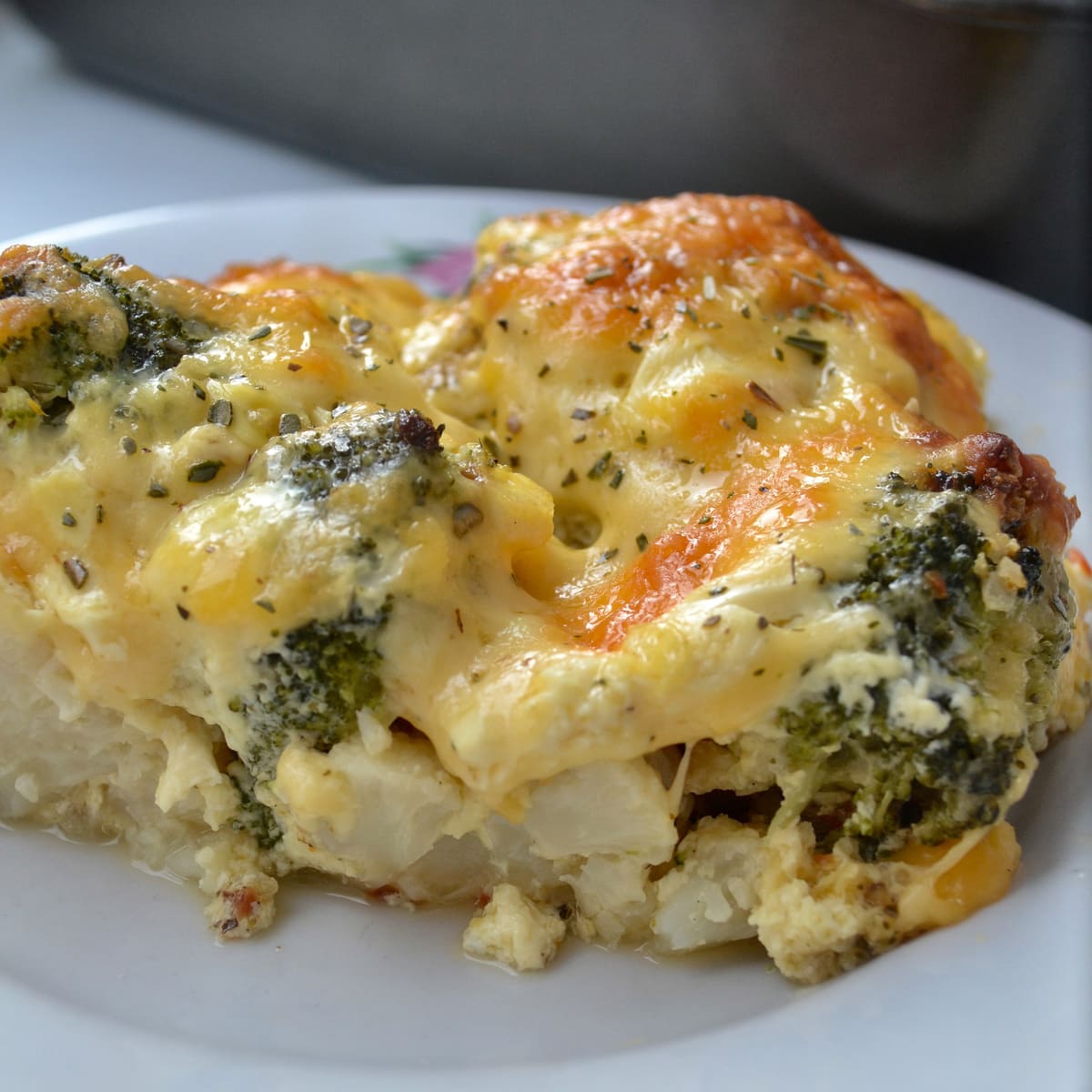 This cauliflower broccoli bake is cheesy, creamy, and also low-carb. It is an excellent option for those following the ketogenic diet rules who crave homemade comfort food. This cheesy bake can be served as a side dish or a complete dinner.
You will need a little more than half an hour to cook this keto broccoli cauliflower bake. Also, just because this recipe is keto-friendly doesn't mean that the rest of your family won't like it. It is an excellent and delicious way to increase your amount of daily vegetable intake.
If you don't like the hassle of making complicated meals, this one has you covered. It's easy to prepare, and the cooking process of this keto bake can be divided into just five main steps. Moreover, the ingredients that you'll need can usually be found in anyone's fridge or freezer.
Table of Contents
Is It a Healthy Meal?
Yes, of course. Since it is loaded with cauliflower and broccoli, how can it not be? Other ingredients that are used for cooking this keto bake only make it tastier. Mozzarella, heavy cream, eggs, olive oil, and spices will improve the final result and will turn the broccoli and cauliflower into a delicious, hearty, filling, and at the same time low-carb meal.
With only 383 calories per serving and over 30 grams of fat, the keto bake is perfect for anyone who wishes to lose some extra pounds or wants to improve their health condition.
Flavorful Dinner For Your Whole Family
You already know that this cheesy veggie bake is a keto meal. Since it is high fat and low carb, it serves as a perfect dinner option for the ketogenic diet's followers. But I guarantee that everyone will love the taste of this meal.
If your kids are picky eaters, this cheesy bake can help you sneak some vegetables into their diet. Since they will be masked under the cheese mixture, your family won't even notice them in their dinner.
This meal is not only loaded with cheese but also with broccoli and cauliflower. Don't get me started on the numerous benefits that come with regularly consuming these veggies.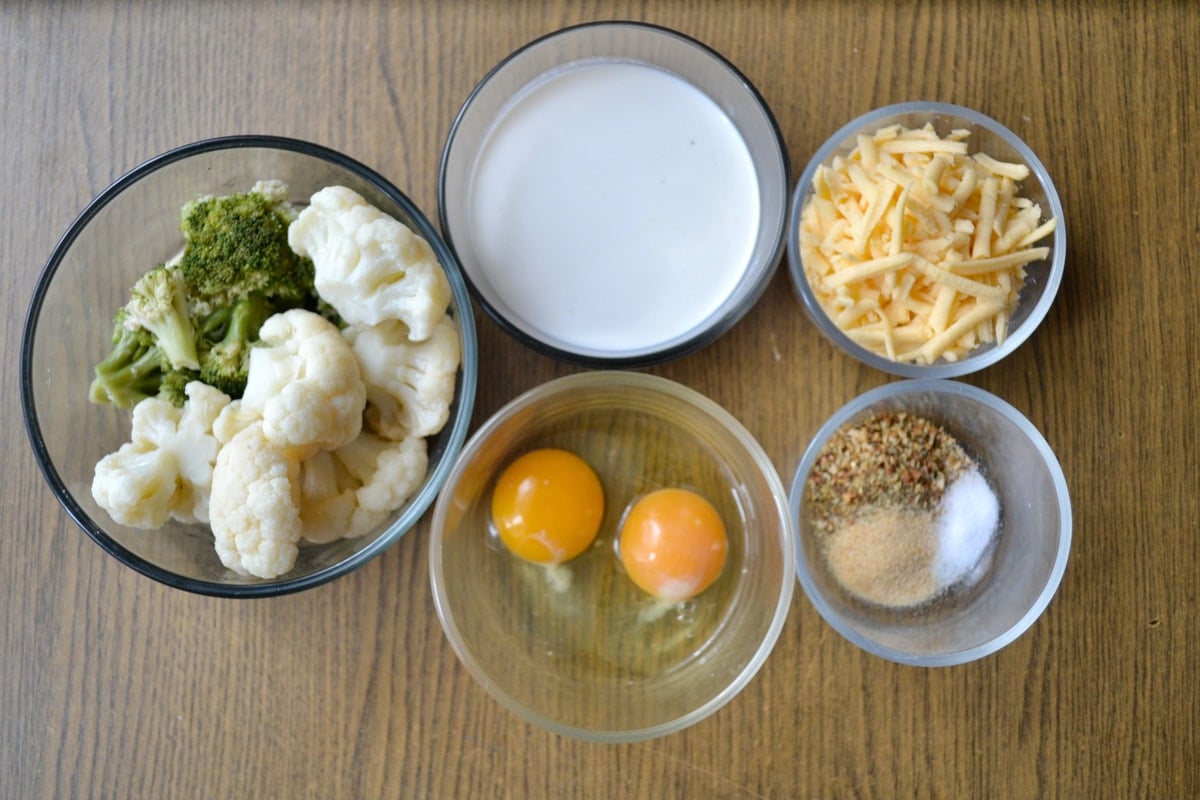 Healthy, Easy Meals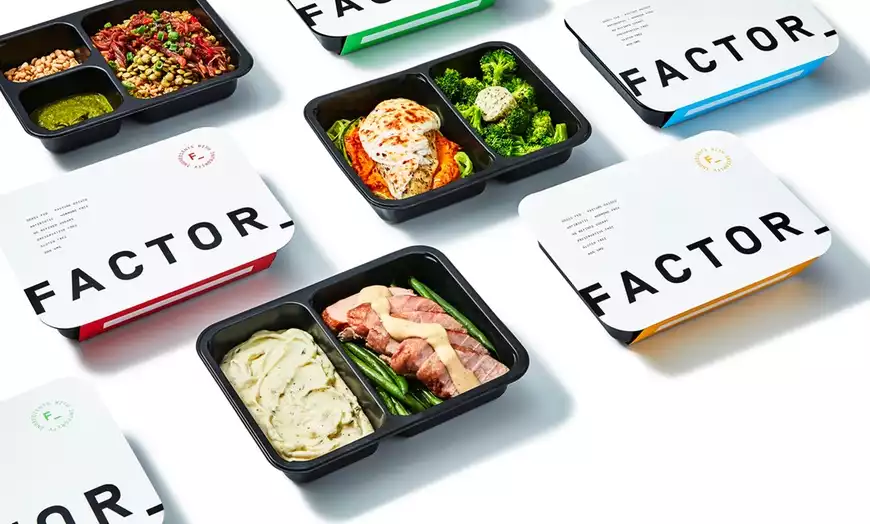 Try Other Variations
I chose to make my keto cheesy cauliflower and broccoli bake meatless so it can be considered a vegetarian dinner option. If you want to increase the amount of fat in this meal, and you aren't a vegetarian, try sprinkling it with some bacon. It will turn out even more filling and hearty.
A great idea is to add some chopped green onion on top of the already baked dish. It should double the taste since green onion is a perfect match for broccoli and cauliflower.
I also like to add some feta or cottage cheese to the keto cauliflower and broccoli bake. My belief that helps me stay on the keto wagon is: there's no such thing as too much cheese. After all, cheese usually has a higher amount of fat, and when it is melted, you just won't be able to resist it.
How to Serve the Keto Bake
If you choose to prepare this recipe as a side dish for your meal, you can definitely do that. It goes ideally with a steak or the keto air fryer parmesan chicken.
But since this recipe is nutritionally dense, you can serve it as a complete dinner as well. It will be a lighter take, but it will still be rich in nutrients and low in calories.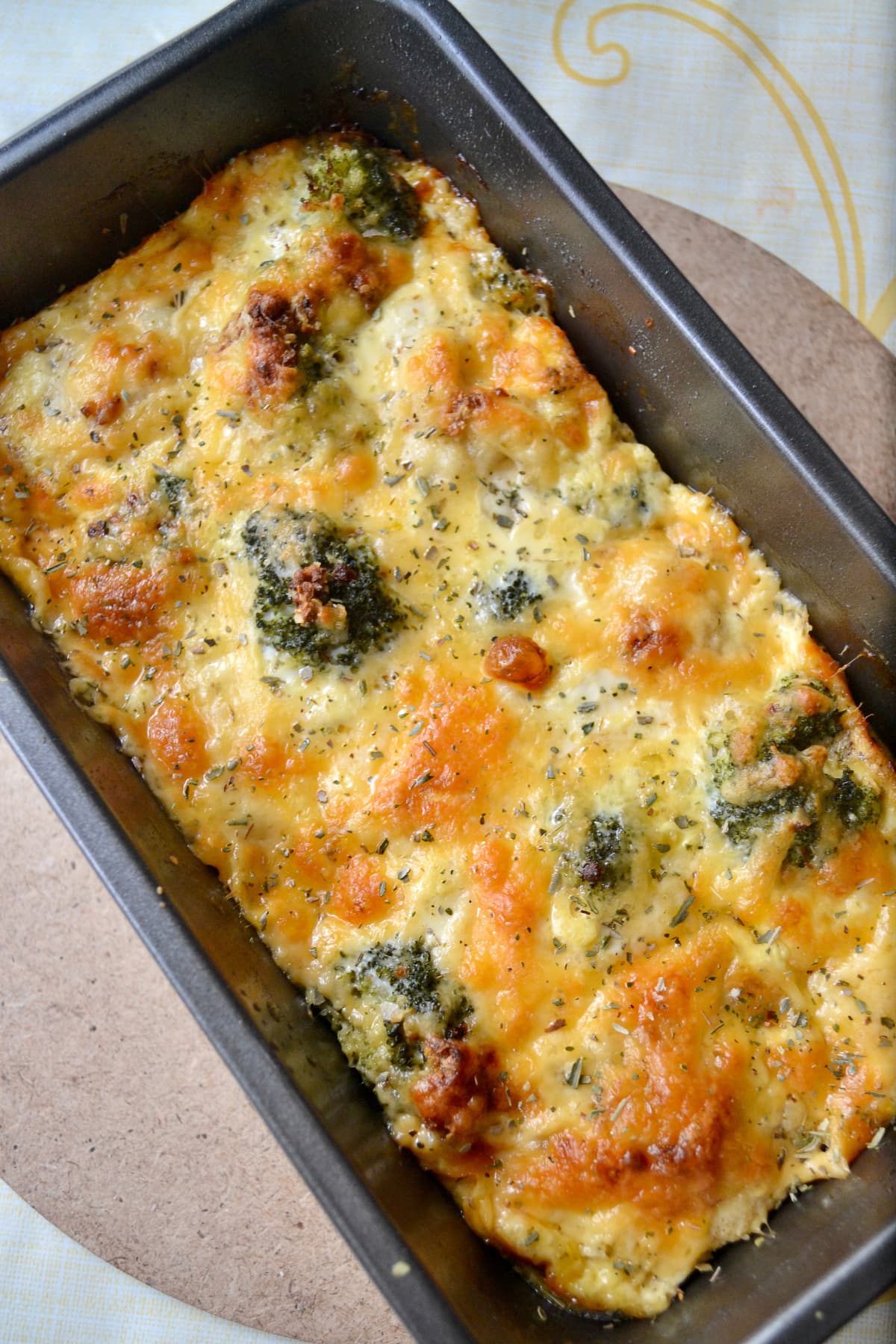 What to Do With the Leftovers?
From the ingredients listed in the recipe card, one will get 4 servings. If you have a big family, that may even not be enough for everyone. If so, it's better to double the ingredients and make twice the amount. But if you are preparing the cheesy keto bake just for yourself, there might be some leftovers.
If you choose to store it in the fridge, then make sure that you eat it in 2-3 days. Before serving, reheat it in the microwave on high for 1 minute.
Another option that you have is to freeze the keto cauliflower broccoli bake leftovers. For this, cut it into servings, wrap up each slice into plastic wrap, and place it into the freezer. It can be stored there for up to 3 months.
Recipe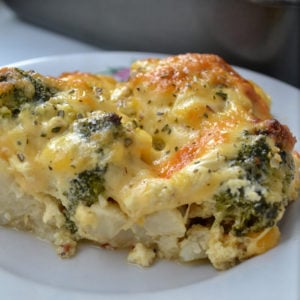 Keto Cheesy Broccoli Cauliflower Bake
This cauliflower broccoli bake is cheesy, creamy, and also low-carb. It is an excellent option for those following the ketogenic diet rules who crave homemade comfort food. This cheesy bake can be served as a side dish or a complete dinner.
Ingredients
3.5

oz

mozzarella cheese

shredded

1

cup

heavy cream

2

large

eggs

5

oz

broccoli

8

oz

cauliflower

1

tbsp

olive oil

salt and pepper to taste
Instructions
Preheat the oven to 400F. Oil a baking dish.

Bring to boil a pot with salted water. Throw in the cauliflower and broccoli until tented for about 5 minutes, and then drain well.

In a large bowl, combine the shredded mozzarella cheese, heavy cream, eggs, spices, salt, and pepper.

Place the broccoli and cauliflower inside the previously prepared baking dish and pour in the cheese mixture on top of them.

Bake for 25 minutes or until you notice that the cheese gets bubbly. Wait for 5 minutes before serving.
Nutrition
Calories:
383
kcal
Carbohydrates:
9.2
g
Protein:
11
g
Fat:
32.7
g
Saturated Fat:
18
g
Trans Fat:
1
g
Cholesterol:
194
mg
Sodium:
242
mg
Potassium:
380
mg
Fiber:
2
g
Sugar:
2
g
Vitamin A:
1398
IU
Vitamin C:
59
mg
Calcium:
207
mg
Iron:
1
mg
Healthy, Easy Meals