Dr Merry FRCPI PhD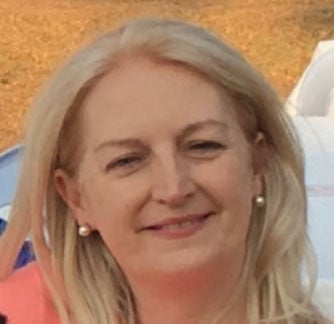 Dr. Merry is a practising M.D from Ireland. She holds a Ph.D in pharmacology from Trinity College in Dublin, and a fellowship in infectious disease at Northwestern Memorial Hospital in Chicago.
Dr. Merry has published extensively in high-impact factor peer-reviewed journals and acts as reviewer for a number of medical journals. A sample of Dr. Merry's contributions to journals can be seen below.
She has also done pioneering HIV research in Uganda.
In her work at Tastylicious, she has debunked the health claims for countless smoothie ingredients, "adaptogens", and essential oils. She's also published on treatments for Osteoporosis and Fibromyalgia.
Disclaimer: Articles on this website by Dr. Merry do not represent the opinions of either her employers nor the academic institutions with which she is affiliated.
Publications
Prevalence and type of drug-drug interactions involving ART in patients attending a specialist HIV outpatient clinic in Kampala, Uganda.
Seden K, Merry C, Hewson R, Siccardi M, Lamorde M, Byakika-Kibwika P, Laker E, Parkes-Ratanshi R, Back DJ, Khoo SH. J Antimicrob Chemother. 2015 Dec;70(12):3317-22. doi: 10.1093/jac/dkv259. Epub 2015 Aug 18
Artemether-lumefantrine co-administration with antiretrovirals: population pharmacokinetics and dosing implications.
Hoglund RM, Byakika-Kibwika P, Lamorde M, Merry C, Ashton M, Hanpithakpong W, Day NP, White NJ, Äbelö A, Tarning J. Br J Clin Pharmacol. 2015 Apr;79(4):636-49. doi: 10.1111/bcp.12529
Steady-state pharmacokinetics of rilpivirine under different meal conditions in HIV-1-infected Ugandan adults.
Lamorde M, Walimbwa S, Byakika-Kibwika P, Katwere M, Mukisa L, Sempa JB, Else L, Back DJ, Khoo SH, Merry C. J Antimicrob Chemother. 2015 May;70(5):1482-6. doi: 10.1093/jac/dku575. Epub 2015 Feb 3
Healthcare globalization and medical tourism.
Sadlier C, Bergin C, Merry C. Clin Infect Dis. 2014 Jun;58(11):1642-3. doi: 10.1093/cid/ciu143. Epub 2014 Mar 11. No abstract available
Therapeutic drug monitoring of nevirapine in saliva in Uganda using high performance liquid chromatography and a low cost thin-layer chromatography technique.
Lamorde M, Fillekes Q, Sigaloff K, Kityo C, Buzibye A, Kayiwa J, Merry C, Nakatudde-Katumba L, Burger
BMC Infect Dis. 2014 Sep 1;14:473. doi: 10.1186/1471-2334-14-473.
Efavirenz- but not nevirapine-based antiretroviral therapy decreases exposure to the levonorgestrel released from a sub-dermal contraceptive implant.
Scarsi K, Lamorde M, Darin K, Penchala SD, Else L, Nakalema S, Byakika-Kibwika P, Khoo S, Cohn S, Merry C, Back D. J Int AIDS Soc. 2014 Nov 2;17(4 Suppl 3):19484. doi: 10.7448/IAS.17.4.19484. eCollection 2014
Unintended Pregnancies Observed With Combined Use of the Levonorgestrel Contraceptive Implant and Efavirenz-based Antiretroviral Therapy: A Three-Arm Pharmacokinetic Evaluation Over 48 Weeks.
Scarsi KK, Darin KM, Nakalema S, Back DJ, Byakika-Kibwika P, Else LJ, Dilly Penchala S, Buzibye A, Cohn SE, Merry C, Lamorde M. Clin Infect Dis. 2016 Mar 15;62(6):675-682. doi: 10.1093/cid/civ1001. Epub 2015 Dec 8.
Significant pharmacokinetic interactions between artemether/lumefantrine and efavirenz or nevirapine in HIV-infected Ugandan adults.
Byakika-Kibwika P, Lamorde M, Mayito J, Nabukeera L, Namakula R, Mayanja-Kizza H, Katabira E, Ntale M, Pakker N, Ryan M, Hanpithakpong W, Tarning J, Lindegardh N, de Vries PJ, Khoo S, Back D, Merry C.
J Antimicrob Chemother. 2012 Sep;67(9):2213-21. doi: 10.1093/jac/dks207. Epub 2012 Jun 11.
Ebola outbreak response; experience and development of screening tools for viral haemorrhagic fever (VHF) in a HIV center of excellence near to VHF epicentres.
Parkes-Ratanshi R, Elbireer A, Mbambu B, Mayanja F, Coutinho A, Merry C. PLoS One. 2014 Jul 9;9(7):e100333. doi: 10.1371/journal.pone.0100333. eCollection 2014
Global patient safety and antiretroviral drug-drug interactions in the resource-limited setting.
Seden K, Khoo SH, Back D, Byakika-Kibwika P, Lamorde M, Ryan M, Merry C. J Antimicrob Chemother. 2013 Jan;68(1):1-3. doi: 10.1093/jac/dks346. Epub 2012 Aug 22. Review.
Effects of rifampin-based antituberculosis therapy on plasma efavirenz concentrations in children vary by CYP2B6 genotype.
McIlleron HM, Schomaker M, Ren Y, Sinxadi P, Nuttall JJ, Gous H, Moultrie H, Eley B, Merry C, Smith P, Haas DW, Maartens G. AIDS. 2013 Jul 31;27(12):1933-40