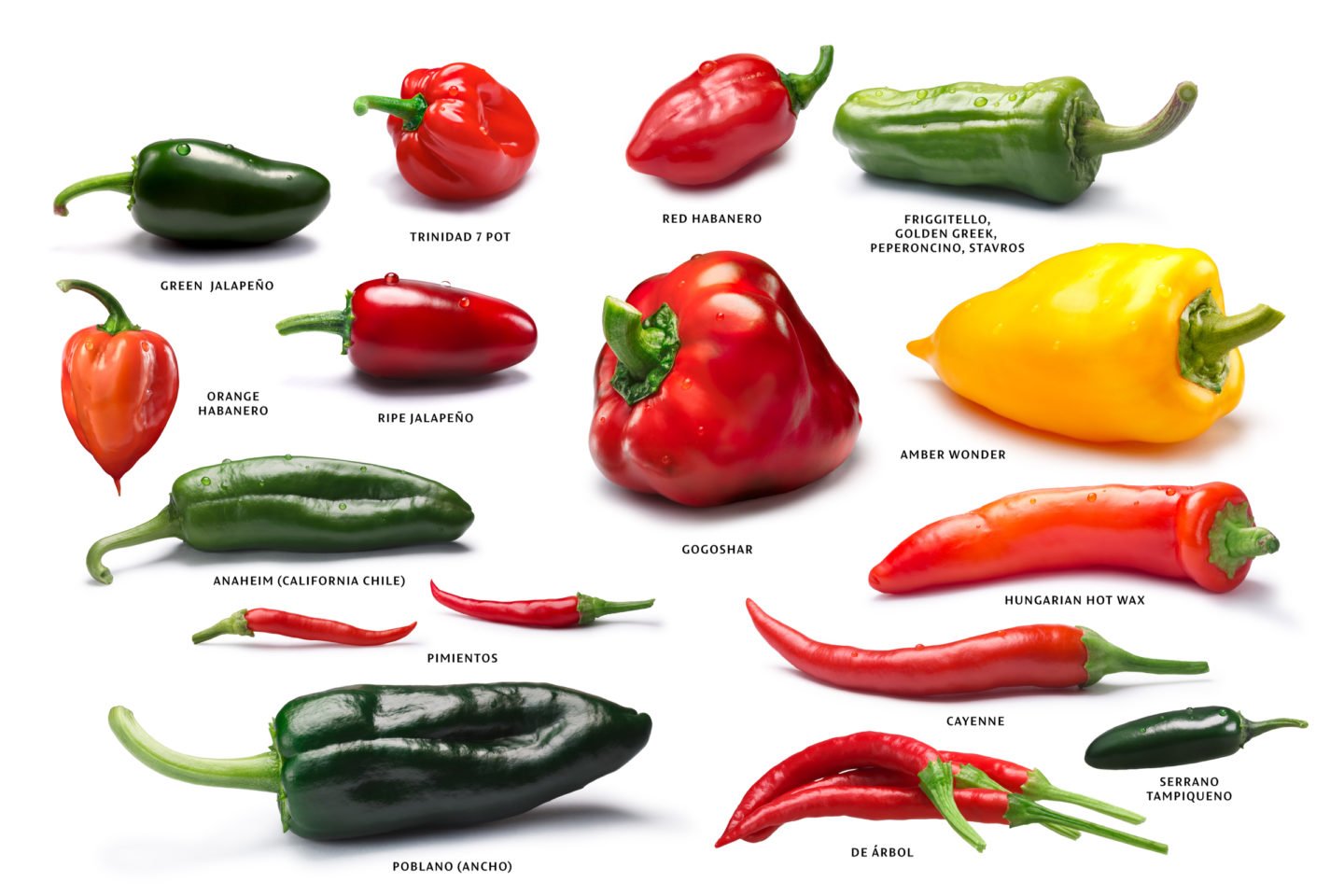 When you're looking to add a bit of heat to your fajitas without burning off your taste buds, a poblano pepper is a great choice. However, they may not always be available in every grocery store. When you're searching for the best poblano pepper substitutes, you should know which peppers and chilis most closely match poblanos' heat and flavor.
Luckily, the best poblano alternatives are often close at hand. Jalapenos are a great choice if you're looking for something a bit spicier. Anaheim peppers, on the other hand, can be a good replacement with slightly less heat.
Beyond these, there is a whole world of poblano substitutions with different flavors and varying heat levels. Depending on your love of spice, you may even be able to improve some of your favorite recipes with a bit of experimentation. Take a look at these options below and decide for yourself.
Table of Contents
Best Poblano Pepper Substitutes
| Substitute | Notes |
| --- | --- |
| Anaheim Peppers | As one of the mildest "hot" peppers, anaheims perfectly match poblanos for heat. |
| Jalapeño Peppers | Ubiquitous and delicious, jalapenos are a great alternative that is always close at hand. |
| Cayenne Peppers | Cayenne peppers are spicier than poblanos, so use a bit less when substituting. |
| Banana Peppers | Similar in heat level with poblanos but offer a crisp and refreshing sweetness. |
| Ancho Chilis | Anchos are dried poblanos that offer a deeper, smokier flavor. |
| Thai Chilis | Thai chilis are extremely hot, so be sure to use them in moderation. |
| Cubanelle Peppers | These are similar to Anaheim peppers but a bit smaller. |
| New Mexico Chilis | New Mexico Chilis are similar in terms of heat and taste, with an earthy spiciness. |
| Hot Paprika | This can be a great substitute for poblanos in powder form, but be sure to get the right kind! |
| Guajillo Peppers | Guajillo peppers are one notch up from poblanos in terms of hotness. |
| Fresno Chilis | These smaller peppers have only a bit less heat than poblanos. |
| Bell Peppers | While they don't bring any heat to the table, they're large and a great choice for stuffing. |
Anaheim Peppers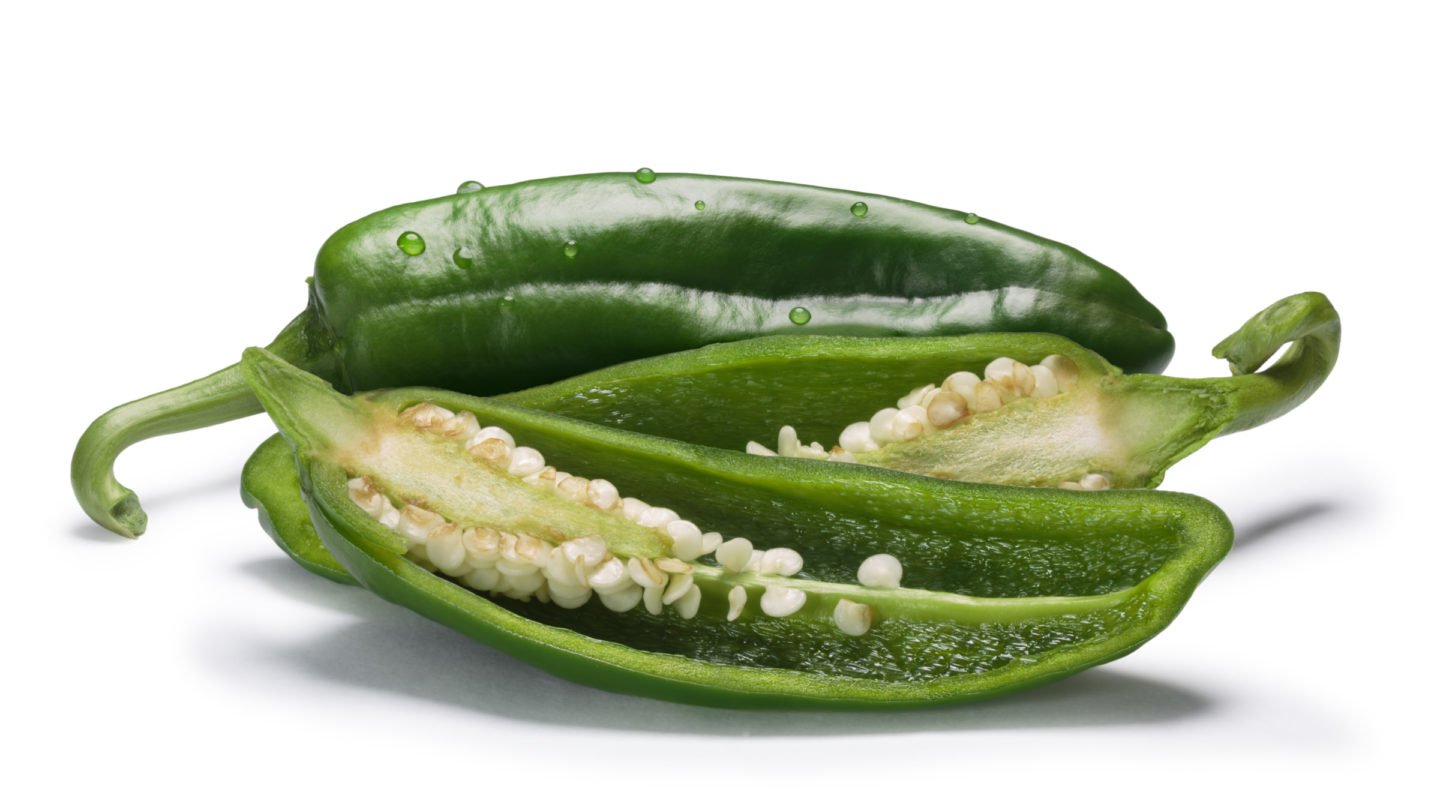 Anaheim peppers are a less spicey alternative to poblanos, with a citrus-like taste that goes well in many dishes. They are a great option if you want to cut back on the heat, though if you want to maintain the spiciness, use double the amount.
Anaheim peppers have an elongated shape and a meaty body that gives you plenty of bang for your buck. They're great to chop up and mix with burrito filling, though they are too narrow to be of much use for stuffing when making Chiles Rellenos.
Plus, anaheim peppers look similar to poblanos, with slightly lighter colors. You can probably get away with substituting them without anyone noticing!
Jalapeño Peppers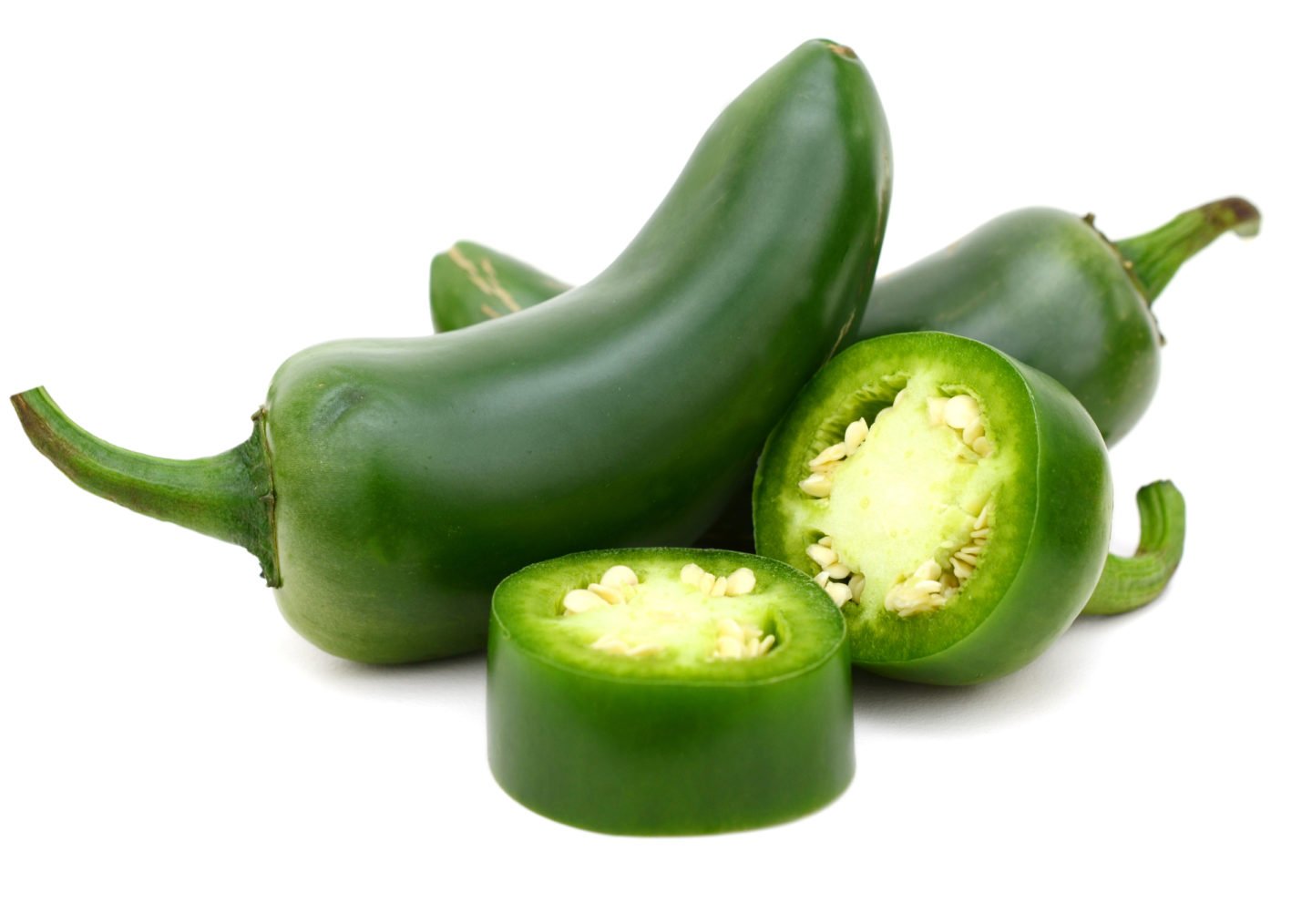 Jalapenos are similar to poblanos in flavor, though bear in mind they are significantly spicier. When substituting, use only half the amount by weight, which comes to about one-for-one by pepper count since they're smaller. You can also use two jalapenos per poblano and remove the white pith to reduce the spiciness.
The greatest advantage of jalapenos is that you can find them at almost any supermarket. They have a similar green color as poblanos and can be used in a similar fashion.
Cayenne Peppers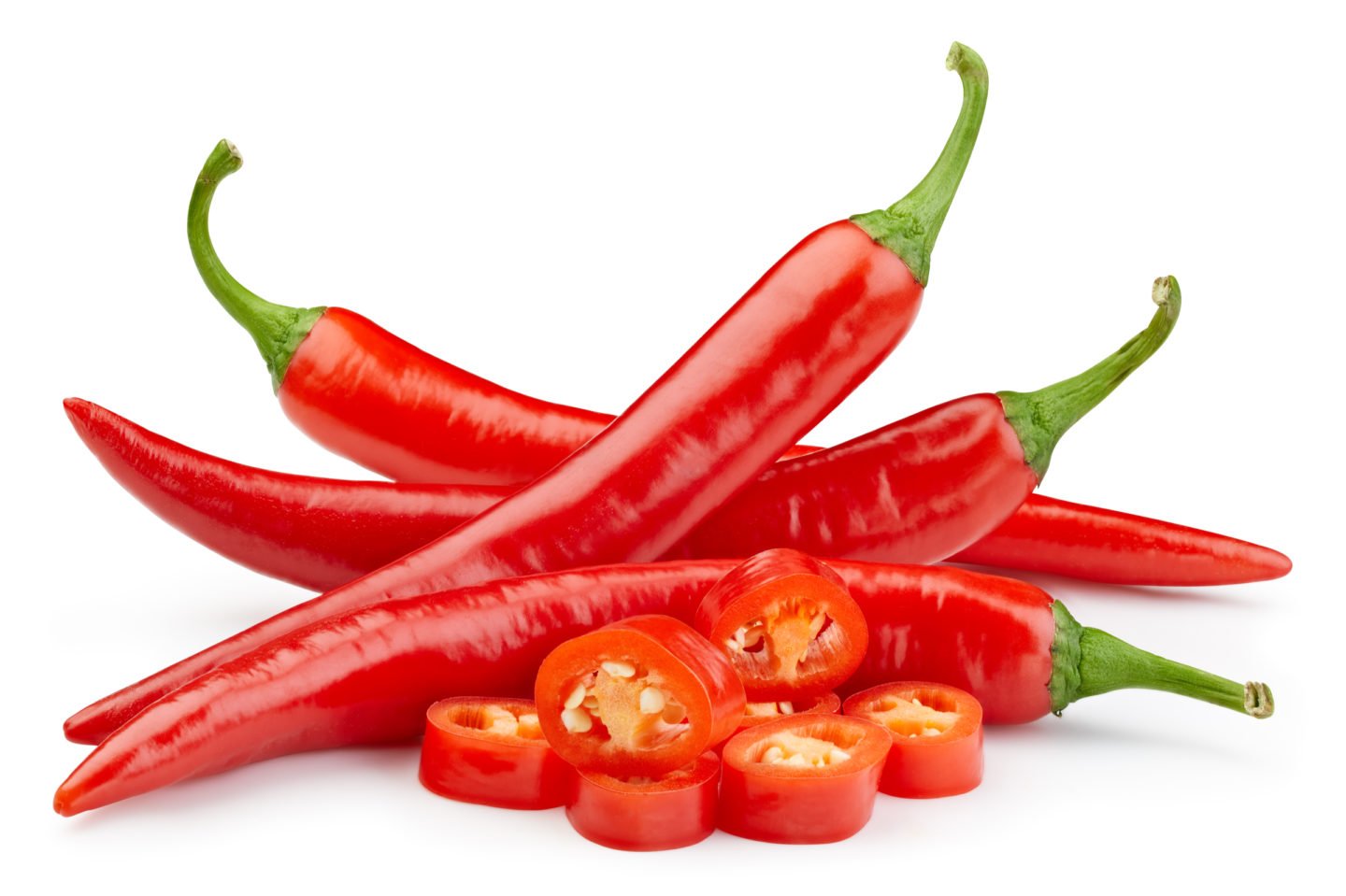 Fresh cayenne peppers are even hotter than jalapenos, so make sure to use them with caution. When substituting, your best bet is to remove the inner pith entirely to help manage the heat. Use half a chopped pepper, pith removed, for each poblano pepper.
Cayenne can also be found in powdered form, where it is even more concentrated. While it doesn't add any texture to your dish, it can seriously deliver on heat. This makes it a good match when substituting with bell pepper.
When cooking with dry cayenne pepper, use ¼ teaspoon per pepper.
Banana Peppers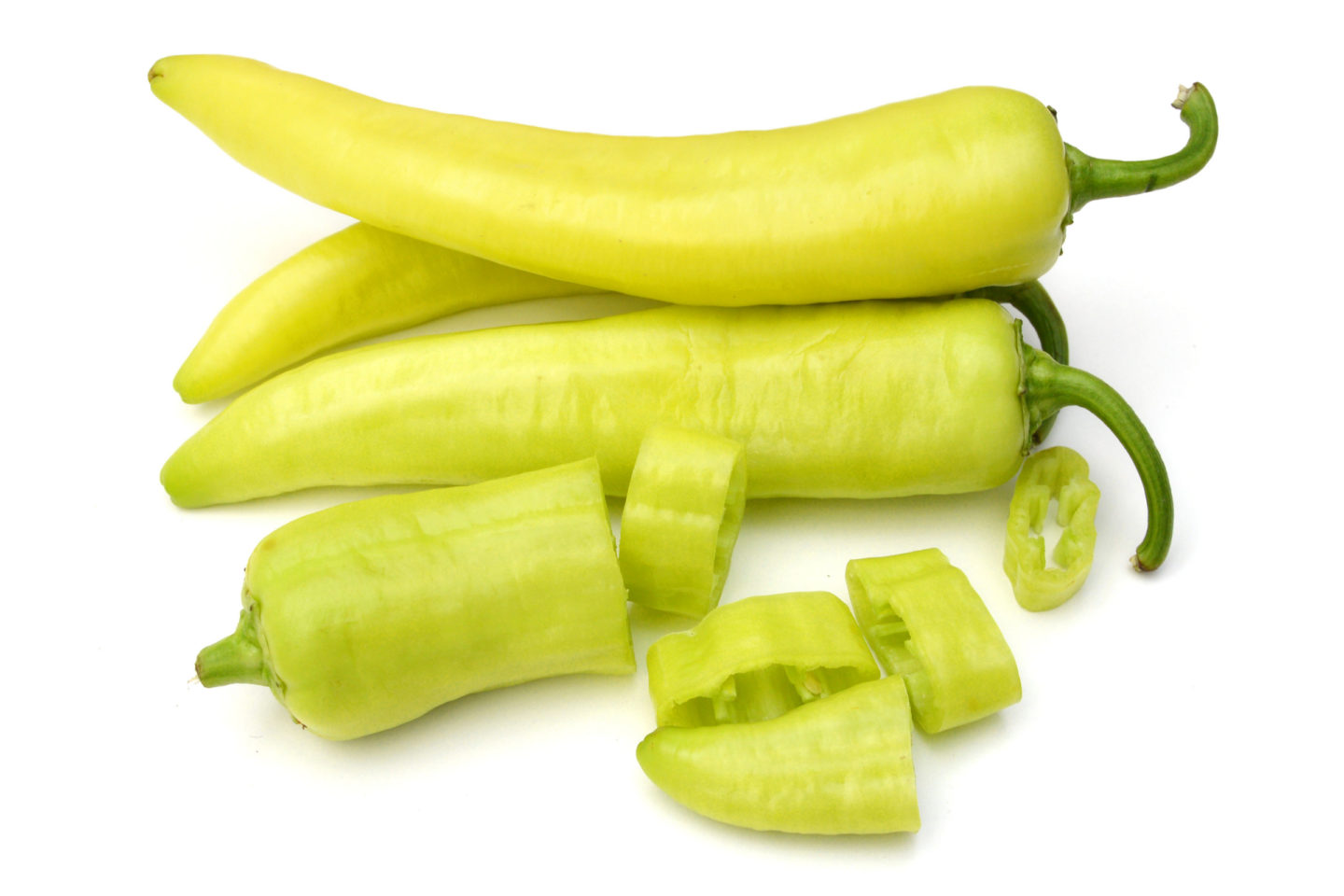 Since they're relatively mild, banana peppers are a good substitute for poblanos. They're even less spicey, so use twice as much when making the conversion.
Aside from their heat, banana peppers have a sweet, light, and refreshing taste. It contrasts the poblano's more savory flavors, so use only when appropriate. Chopped up in salsa or eaten raw are some of the best uses.
When shopping for banana peppers, avoid the pickled variety in the jar. These are good as pizza or sandwich toppings but are not generally used in Mexican cooking and don't make a good poblano substitute.
Ancho Chilis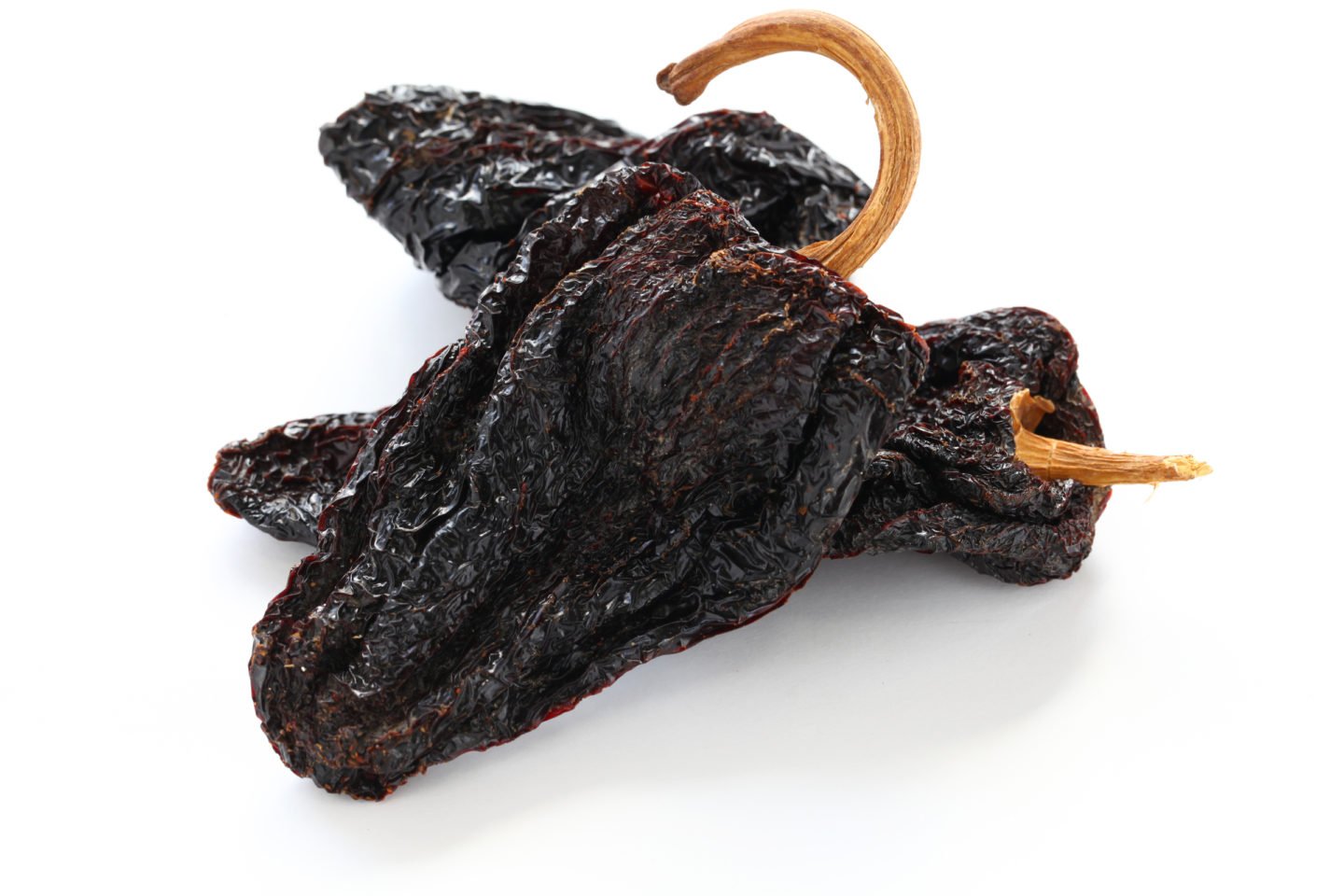 In terms of flavor, anchos are not an ideal match for poblanos, as they have a rich smoky flavor that contrasts the fresh pepper's taste. However, they have the same heat rating and can be ground and incorporated into dishes to add heat and depth. Use them in a 1:1 ratio.
Actually, anchos are simply poblano peppers that have been dried. This makes them shelf-stable and easy to keep in the back of your pantry. Just keep in mind that they have a totally different flavor.
Thai Chilis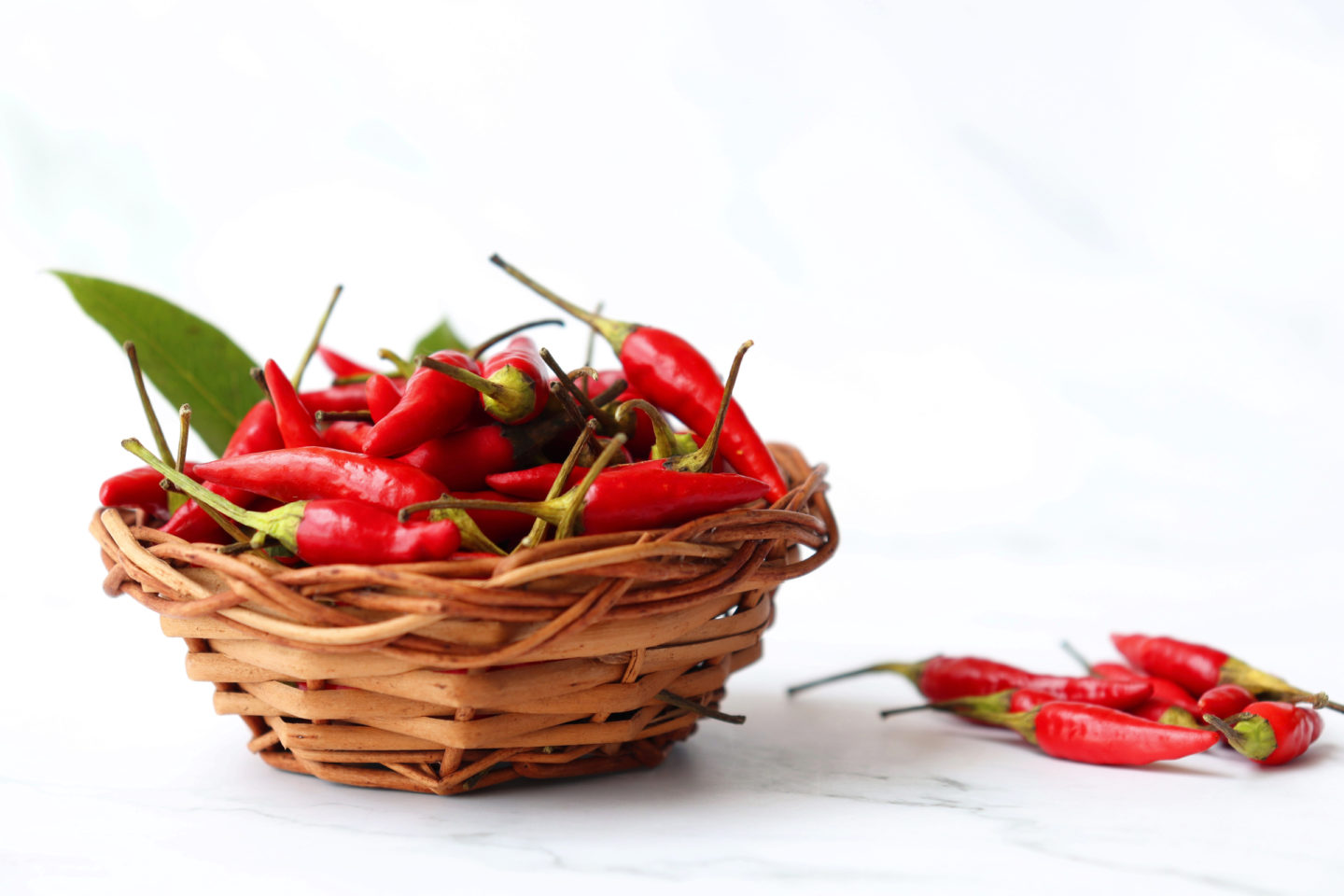 Thai chilis definitely hold true to the rule that smaller peppers are generally hotter. A single one of these pinkie-sized peppers contains the heat of around three poblanos. However, they can be a convenient substitution if you live near an Asian supermarket, as they are often sold in packs of fifty for a low cost.
Just like with some of the other very spicey peppers on this list, try scraping out the pepper's innards before using them. This will make them more bearable for those who don't like high heat.
Cubanelle Peppers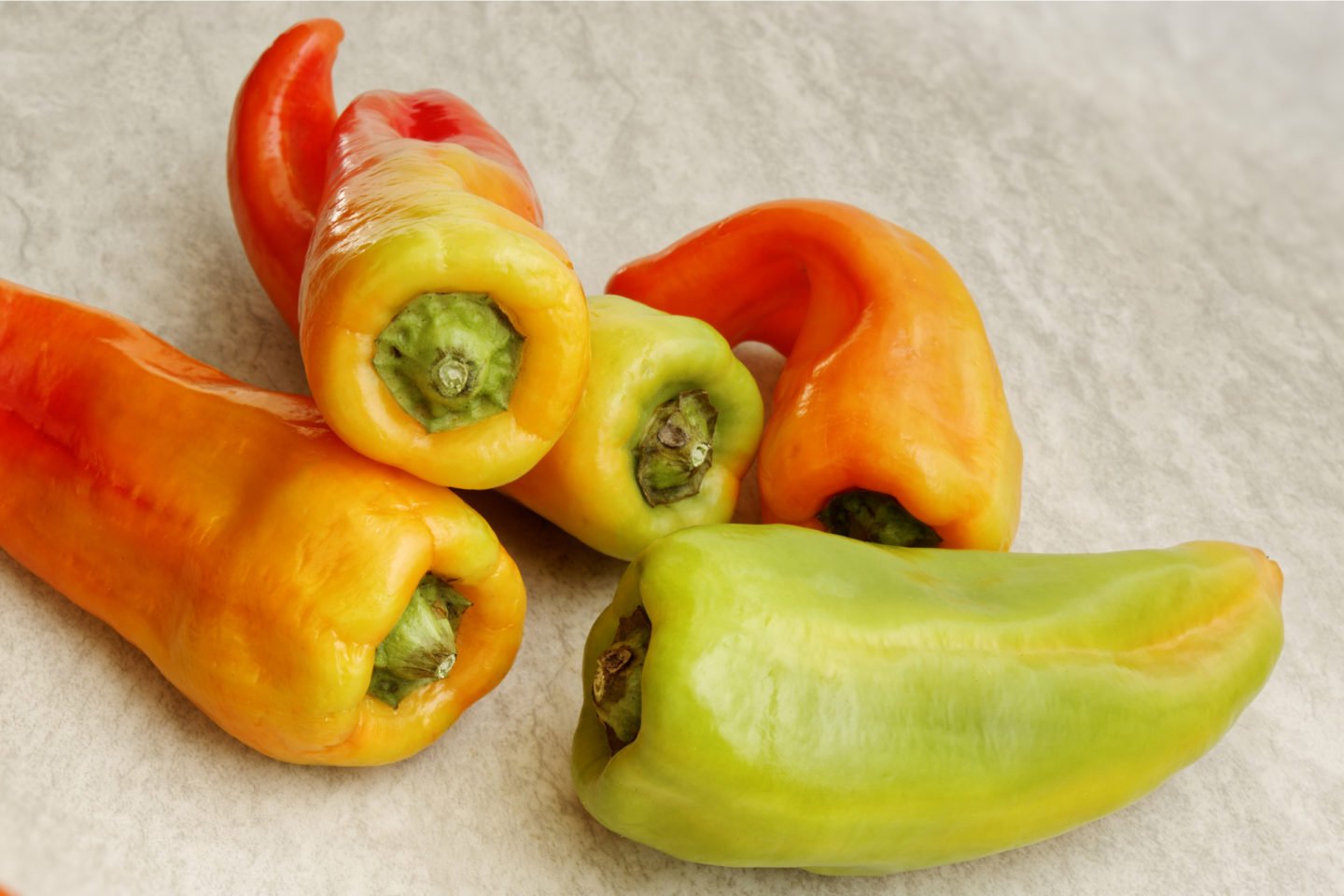 Cubanelle peppers have around the same heat as anaheim peppers, which makes them a bit milder than poblanos. They're a great choice for those who want to cut back on spice, but you can always add twice as many to match poblano's heat.
Keep in mind that their flavor is a little different than a poblano. Like banana peppers, they are sweeter and fruitier, which contrasts the savory taste in poblanos.
The reason they make an ideal poblano substitute is that they are larger than many other peppers and can be good for stuffing. Try using these next time you want to make Chiles Rellenos.
New Mexico Chilis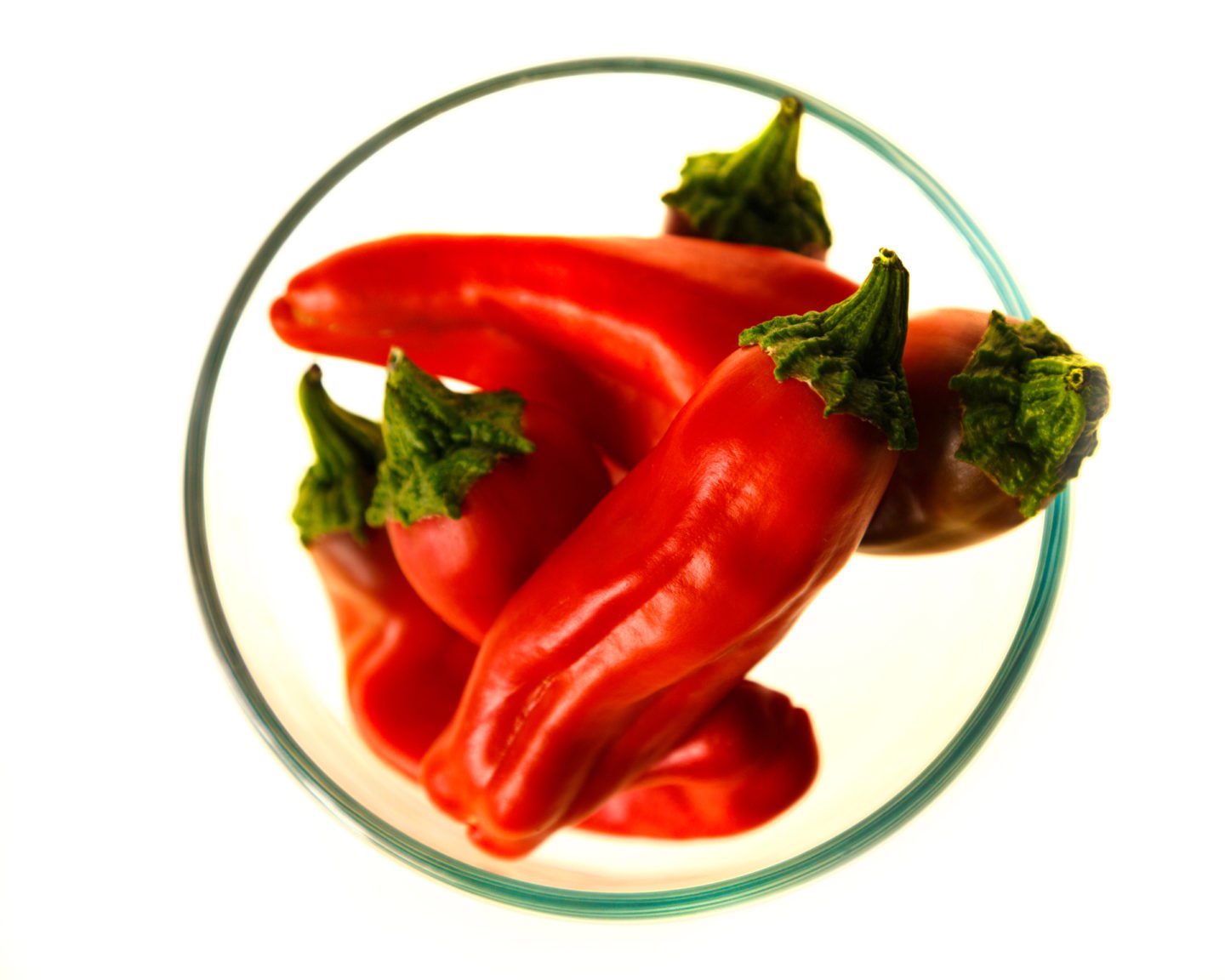 New Mexico chilis are a good match for poblanos in terms of heat and can be used in a one-to-one ratio. The flavor is a bit pungent and earthy, sharing some characteristics with poblanos.
These chilis are thinner and longer than poblanos. Bigger ones might be large enough for stuffing, though you'll have to pick and choose. The rind is thicker, adding a bit more texture when chopped, in comparison.
Hot Paprika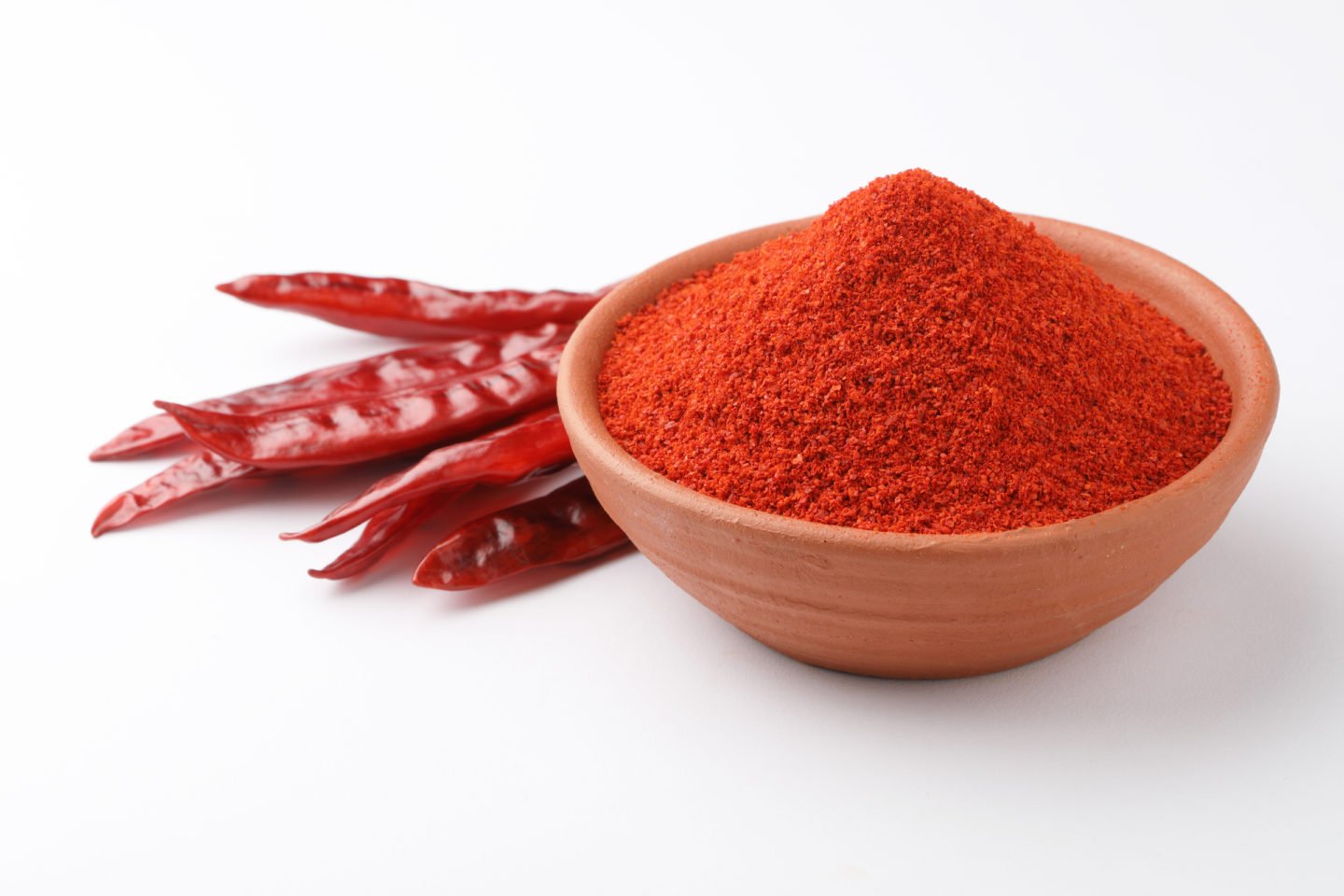 Paprika is most often sold as a powder and can be used as a substitute for flavor and heat. Of course, if you need that fresh pepper texture, you may also want to use some chopped bell pepper. When substituting hot paprika for poblanos, use a full teaspoon per pepper.

Paprika comes in a few varieties, and it's important to use the right kind when substituting for poblanos. Hot paprika is the best choice, offering a similar level of heat. Sweet paprika and smoked paprika have their uses but will bring a much different flavor, not always suited to Mexican cooking.
Guajillo Peppers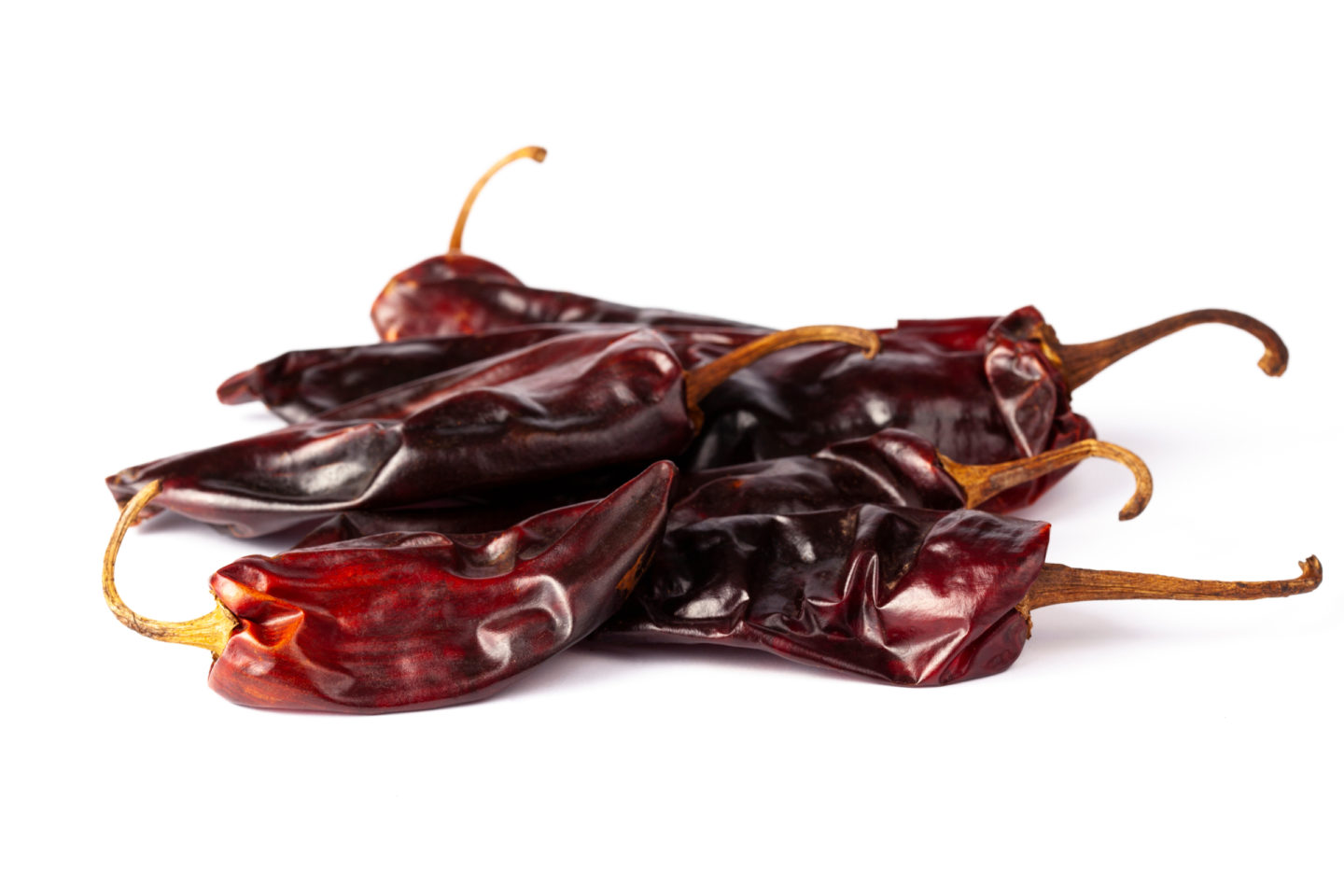 Similar to jalapenos, guajillo peppers are a bit spicier than poblanos, but not much. You can use them more or less interchangeably, keeping in mind their difference in flavor. They're sweet, fruity, and tangy, with a few subtle smokey notes that add complexity to any dish.
Guajillos are dried Marisol peppers, so keep this in mind when substituting. You either want to grind them or drop them in a soup or stew and take them out when ready to serve. The tough, leathery skin definitely isn't good to eat whole!
Fresno Chilis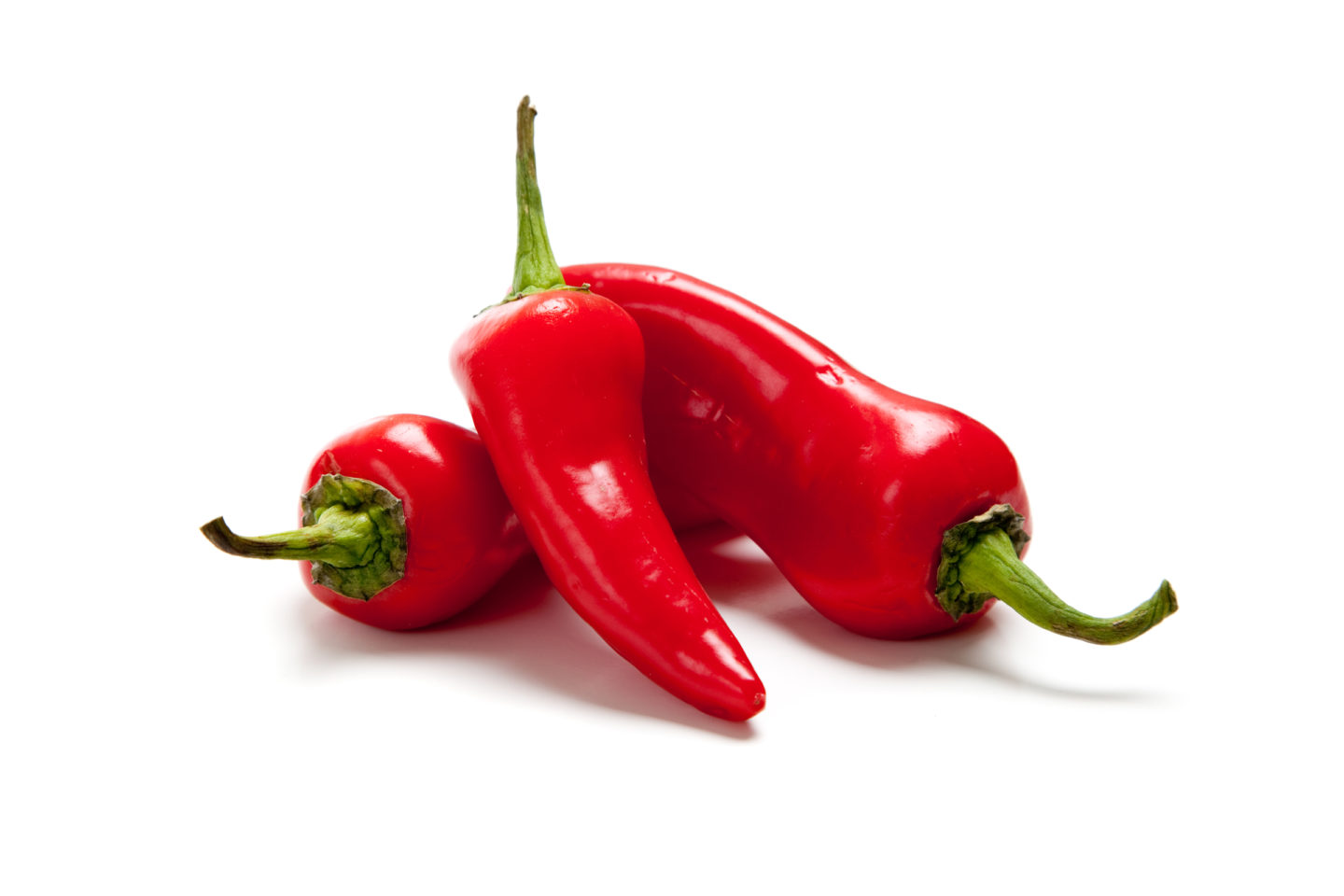 Fresno chilis are milder than poblanos and have a lighter, sweeter taste. If you are using them as a substitute, try using four or five of them for every single poblano. The rind is a bit thicker, so they will end up adding more texture to the dish.
These chilis are delicious raw, so try using them in salsas or just eaten plain. Because they're so small, they definitely can't be stuffed.
Bell Peppers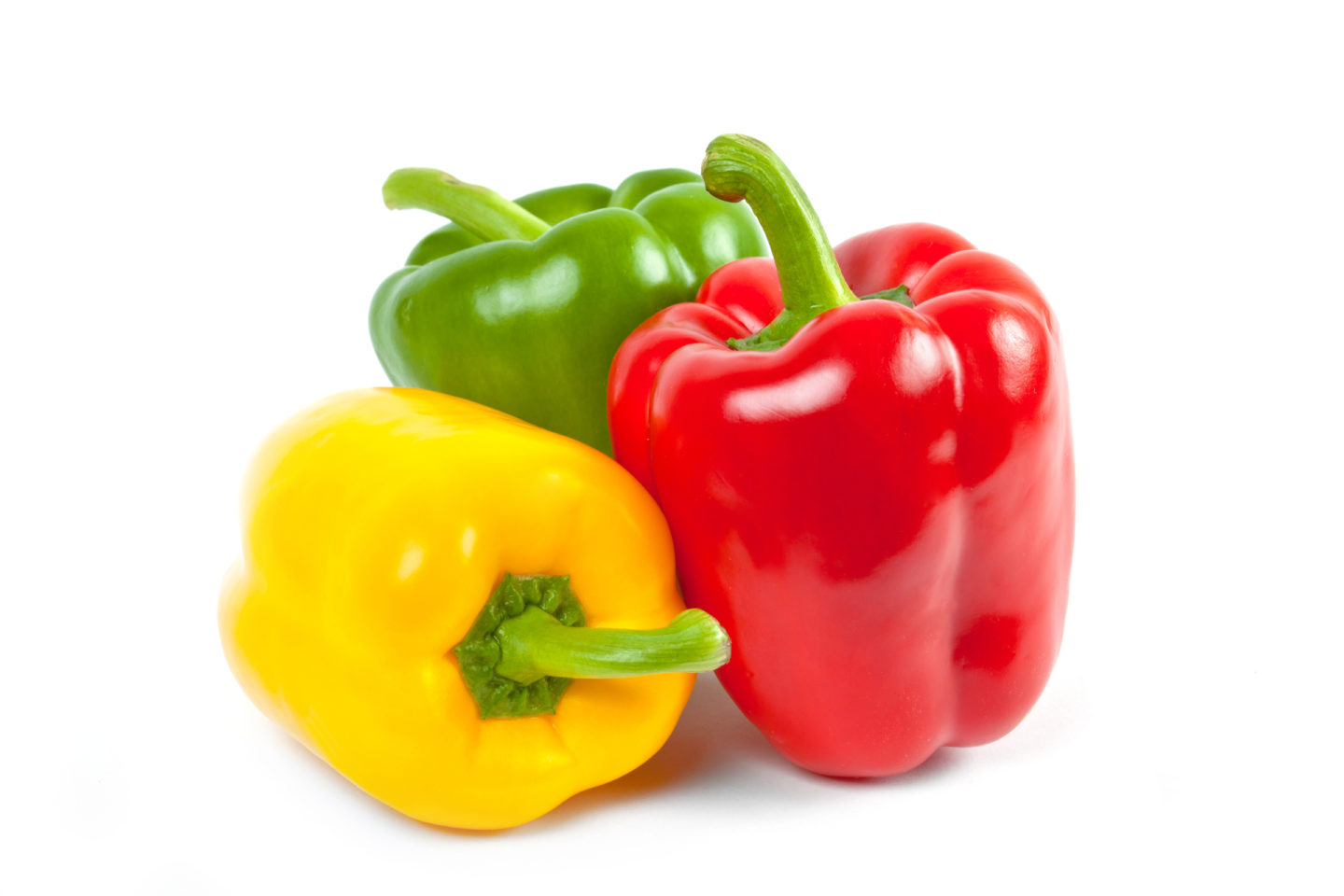 Since they have no heat at all, bell peppers are the best friends of those who can't take the heat. Their size makes them a natural pick for being stuffed, and you can try using the green ones for Chiles Rellenos. If you want to add in some heat, try chopping a hotter pepper into your filling.
Bell peppers are easy to find year-round and come in several different varieties. The red, yellow, and orange ones are sweeter and lighter, ideal for stir fry and to be eaten fresh. The green ones have a taste that is better for savory dishes and is more similar to poblanos.
Related Questions
What's the difference between a chili and a pepper?
The terms chili and pepper are often used synonymously in cooking, though there is a difference. Botanically, peppers belong to the genus piper, while chilis belong to the genus capsicum. However, don't worry too much about remembering these Latin names, as they come down to the same thing in the kitchen.
How hot are poblano peppers?
Poblano peppers do bring some heat to food, though they are milder than most other peppers considered hot. They are much spicier than bell peppers, which have no heat, and a bit spicier than anaheim peppers. On the other end of the spectrum, jalapenos and serranos are slightly spicier than poblanos.
Do Poblano peppers have another name?
Occasionally, poblanos are known by the name pasilla pepper. Poblanos that have been dried are called anchos and come with a transformed flavor.
Why are some poblano peppers hotter than others?
Peppers naturally vary in spiciness, even when grown on the same plant. While most jalapenos will be spicier than most poblanos, you can never say for sure until you take a bite.

Many people actually believe that a pepper's spiciness resides in the seeds, though this is a myth. Most of the heat comes from the pith and the rind of the pepper. If you're looking to cut down on a pepper's heat, remove the white innards.
Do hot peppers lose their spiciness when cooked?
Poblanos and other hot peppers are actually at their spiciest when they are cooked briefly for several minutes. When cooked for much longer, the capsaicin begins to break down and dissipate into the food. If you're looking to tone down the spiciness, cook them only briefly or for much longer.