Due to its mild and subtly sweet taste, a bell pepper, also known as a sweet pepper or capsicum, is an excellent addition to any meal. If a recipe requires bell peppers measured in grams, it would be useful to know their average weight.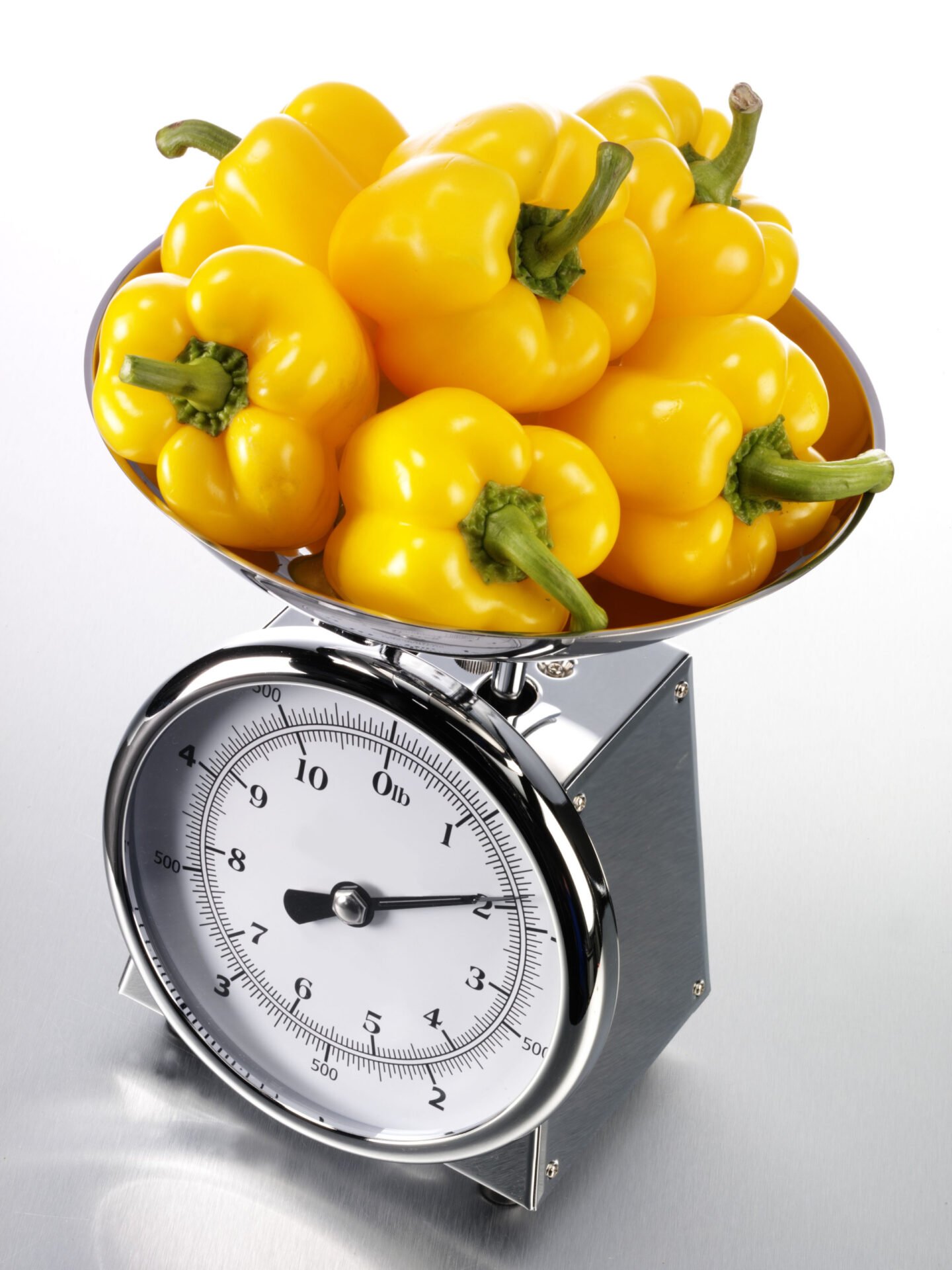 An average medium bell pepper weighs between 4.2 and 5.3 ounces, or between 120 and 150 grams. Read on to learn everything about the weights of regular bell peppers; how many bell peppers are in one pound or kilogram; their average sizes; which color of bell pepper tastes better; nutrition facts of bell peppers; and other related questions.
Table of Contents
How Much Does A Regular Bell Pepper Weigh?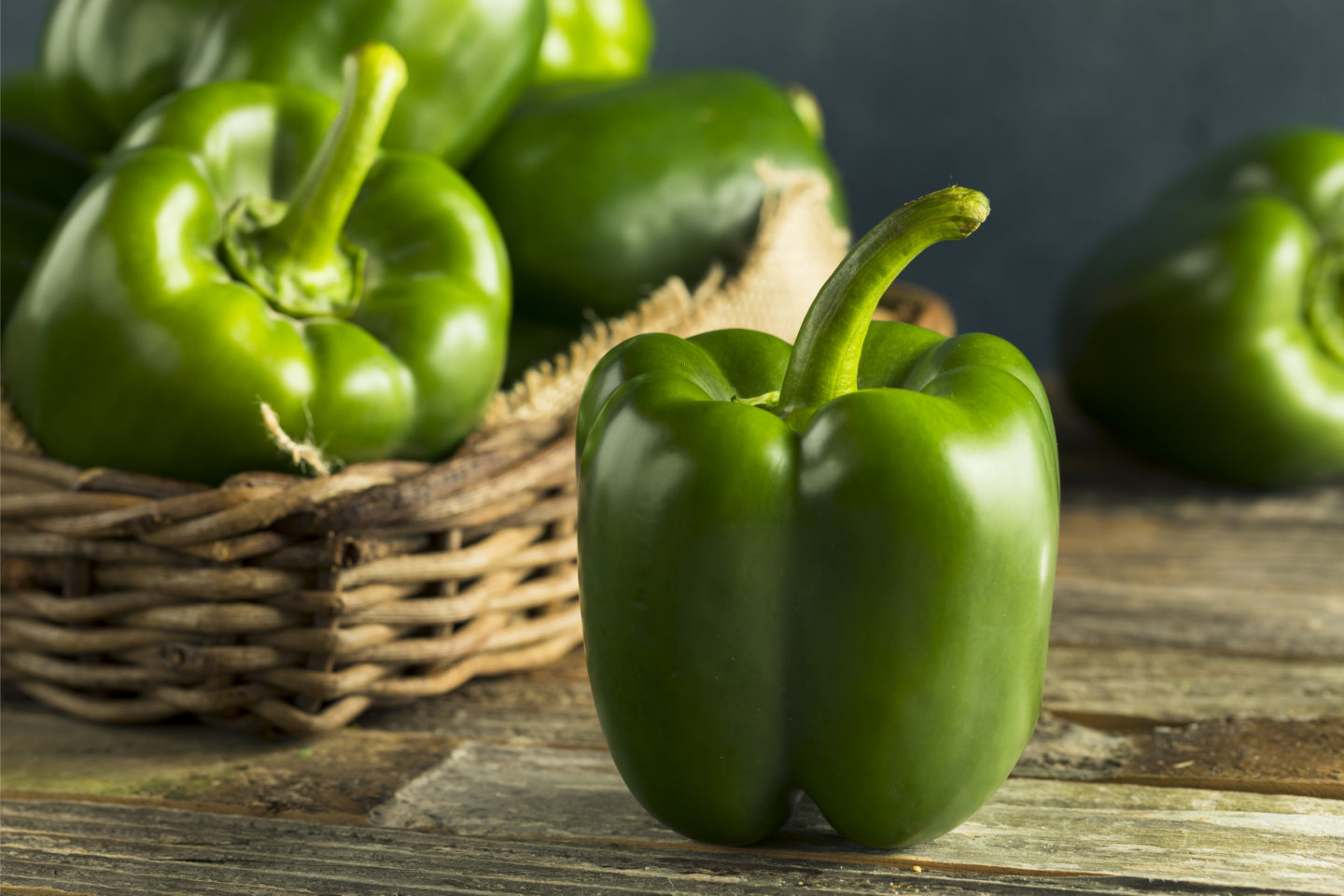 Although somewhat unusual, bell pepper sizes are classified as small, medium, and large:
Small bell peppers usually weigh between 100 and 120 grams, or between 3.5 and 4.2 ounces.
Medium bell peppers have average weights of between 120 and 150 grams, or between 4.2 and 5.3 ounces.
Large bell peppers generally weigh between 150 and 250 grams, or between 5.3 and 8.8 ounces.
How Many Bell Peppers in a Pound or Kilogram?
Since bell peppers come in various sizes, the number of bell peppers in a kilogram or pound would also vary. Here is an easy guide to estimating the number of bell peppers you'll have in one kilogram or pound:
Small bell peppers: Four in one pound, eight in one kilogram.
Medium bell peppers: Three in one pound, six in one kilogram.
Large bell peppers: Two in one pound, four in one kilogram.
Some recipes also call for chopped bell peppers measured in cups. A good rule of thumb when using a chopped bell pepper is that one large bell pepper equals 1 cup of chopped bell pepper or one and one-fourth cups of sliced bell peppers. In cases where you're using a customary cup, it is also good to know that one customary cup is equal to around 0.95 metric cups, so this difference is negligible.
How Big is an Average Bell Pepper?
Bell peppers may range from 4 inches to 8 inches in length. But the average size of bell peppers is about 4 to 5 inches, and the average diameter is between 2 and 3 inches.
Which Bell Pepper Tastes Better?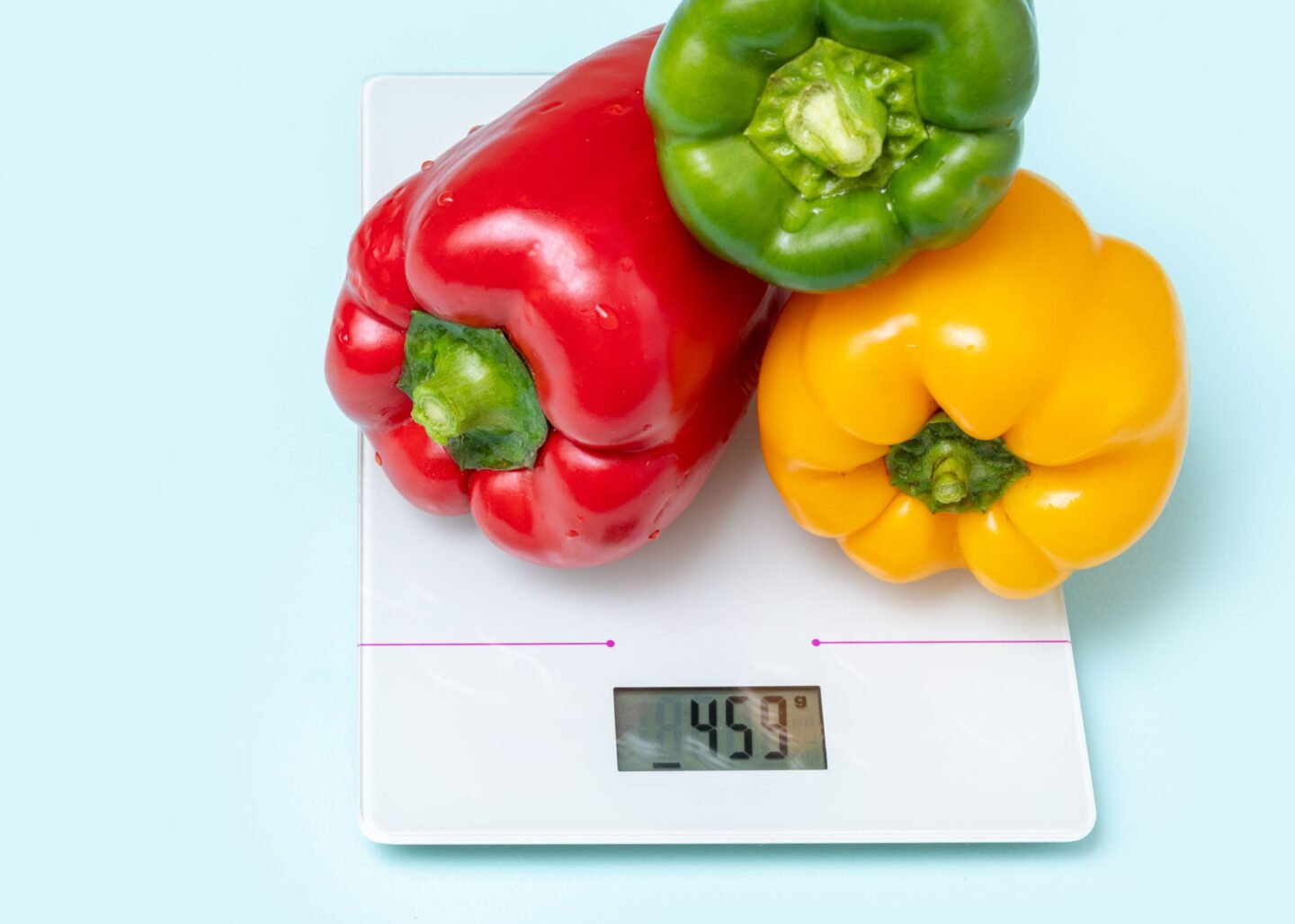 Bell peppers come in a variety of colors. A green bell pepper is simply an unripe pepper. The color of the bell pepper usually depends on its variety and the amount of time spent on the plant. Unripe peppers or green peppers have a slightly bitter and grassy taste. These are the least sweet.
Once a green pepper becomes a yellow bell pepper, it loses its bitter taste and starts to have a fruity sweet taste, although it is still not as sweet as the red bell pepper. The yellow bell pepper turns into an orange pepper before it finally turns into a red bell pepper, which has the sweetest taste among them. The red bell pepper also has a slightly citrusy flavor.
Bell Pepper Nutrition
A bell pepper has almost the same nutrients as a chili pepper. But the bell pepper contains more vitamin A, beta-carotene, and fiber than the chili pepper. Here are some of its nutrition facts:
Good Source of Fiber
Red bell peppers contain around 2.1 grams of fiber per 100 grams. This fiber helps promote bowel movements and improve gut health.
Good Source of Vitamin C
Red bell peppers are high in vitamin C, containing up to 128 mg per 100 grams. Collagen synthesis needs vitamin C, which is important for the body's ability to heal. It also acts as an antioxidant to protect the body's cells from oxidative stress.
Good Source of Vitamin A
Red bell peppers are also high in vitamin A, which contains around 157 micrograms per 100 grams. Vitamin A helps maintain our teeth, bones, tissues, and skin. It also promotes good eyesight, especially in low light.
Contains Vitamin E
Red bell peppers contain 1.6 mg of vitamin E per 100 grams. Vitamin E is an antioxidant that helps keep our cells safe from damage caused by free radicals. It also helps boost our immune systems to defend ourselves against harmful microbes like viruses and bacteria.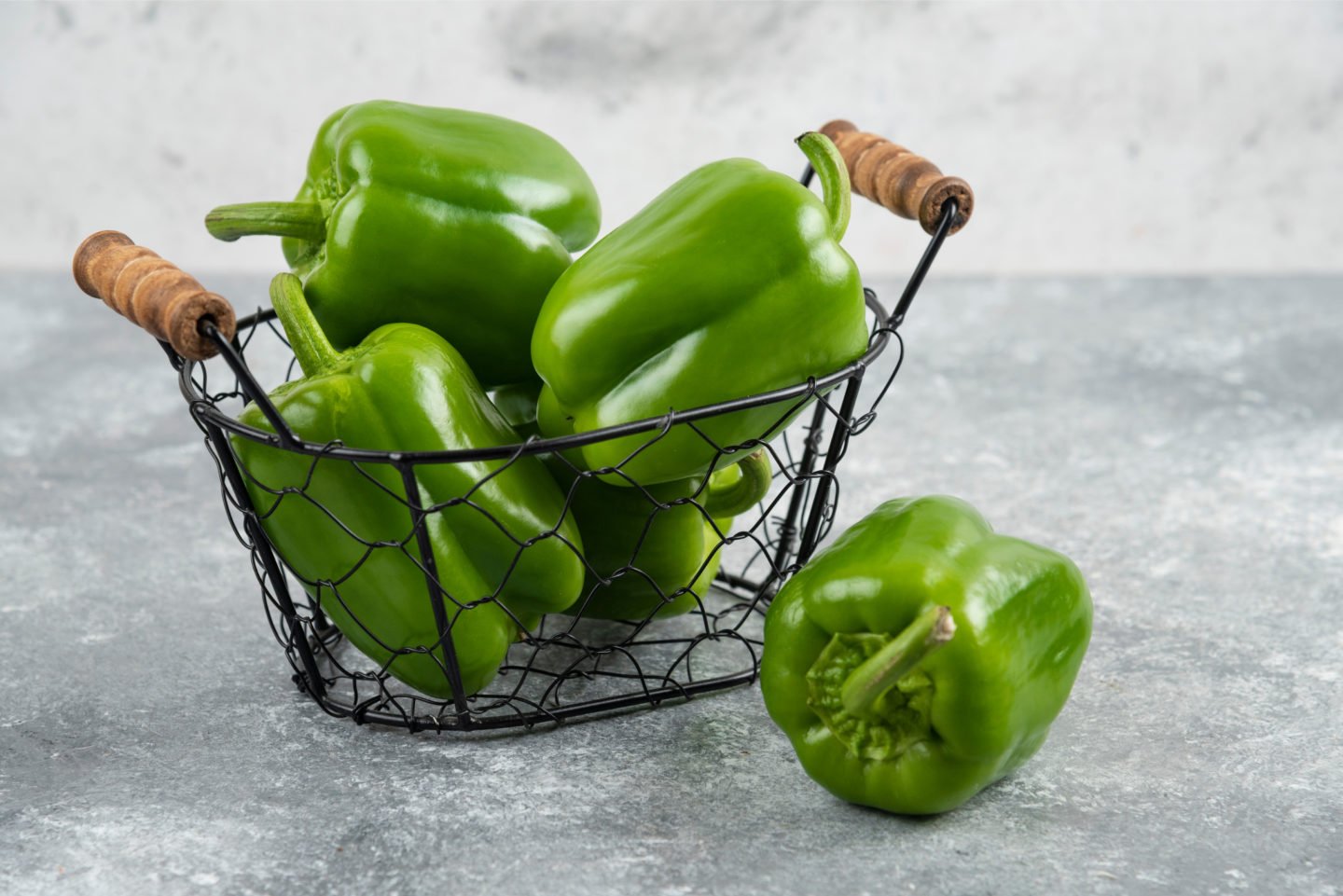 Contains Vitamin K
Red bell peppers contain 4.9 micrograms of vitamin K per 100 grams. Vitamin K is needed to make proteins that help blood to clot and to build bones in the body.
High in Potassium
Red bell peppers are high in potassium, containing around 211 mg per 100 grams. It helps with nerve and muscle contraction, helping our hearts pump blood throughout the body.
Related Questions
How heavy is a green bell pepper?
An average medium-sized bell pepper weighs between 120 and 150 grams, or between 4.2 and 5.3 ounces. Raw peppers or fresh peppers weigh a little more than if you cook them, depending on the cooking method.
Which color of bell pepper is the healthiest?
The red pepper is the healthiest among the different colors of bell peppers. The red pepper has the most nutrients because it has been on the vine the longest. Compared to the unripe green bell peppers, the red ones have almost 11 times more beta-carotene and 1.5 times more vitamin C.
How many calories are in one bell pepper?
Small-sized bell peppers contain around 40 calories. Like most vegetables, bell peppers are considered foods with low carbs.