If you're scanning your spice rack, paprika and cayenne are two seasonings that will immediately jump out at you. At first glance, they look similar, with bright red colors ground into a fine powder. Though if you give them a taste, you'll be in for a surprise.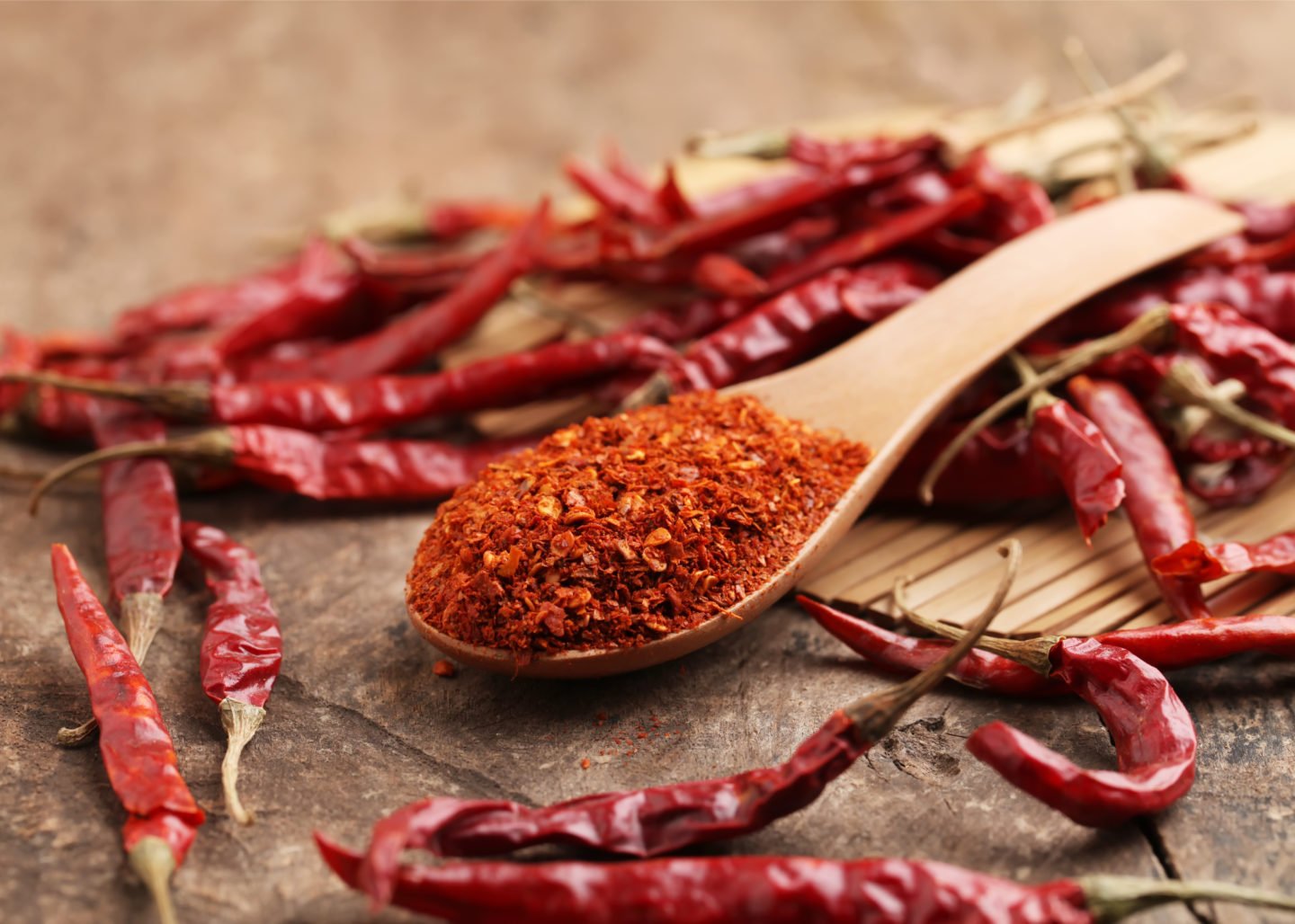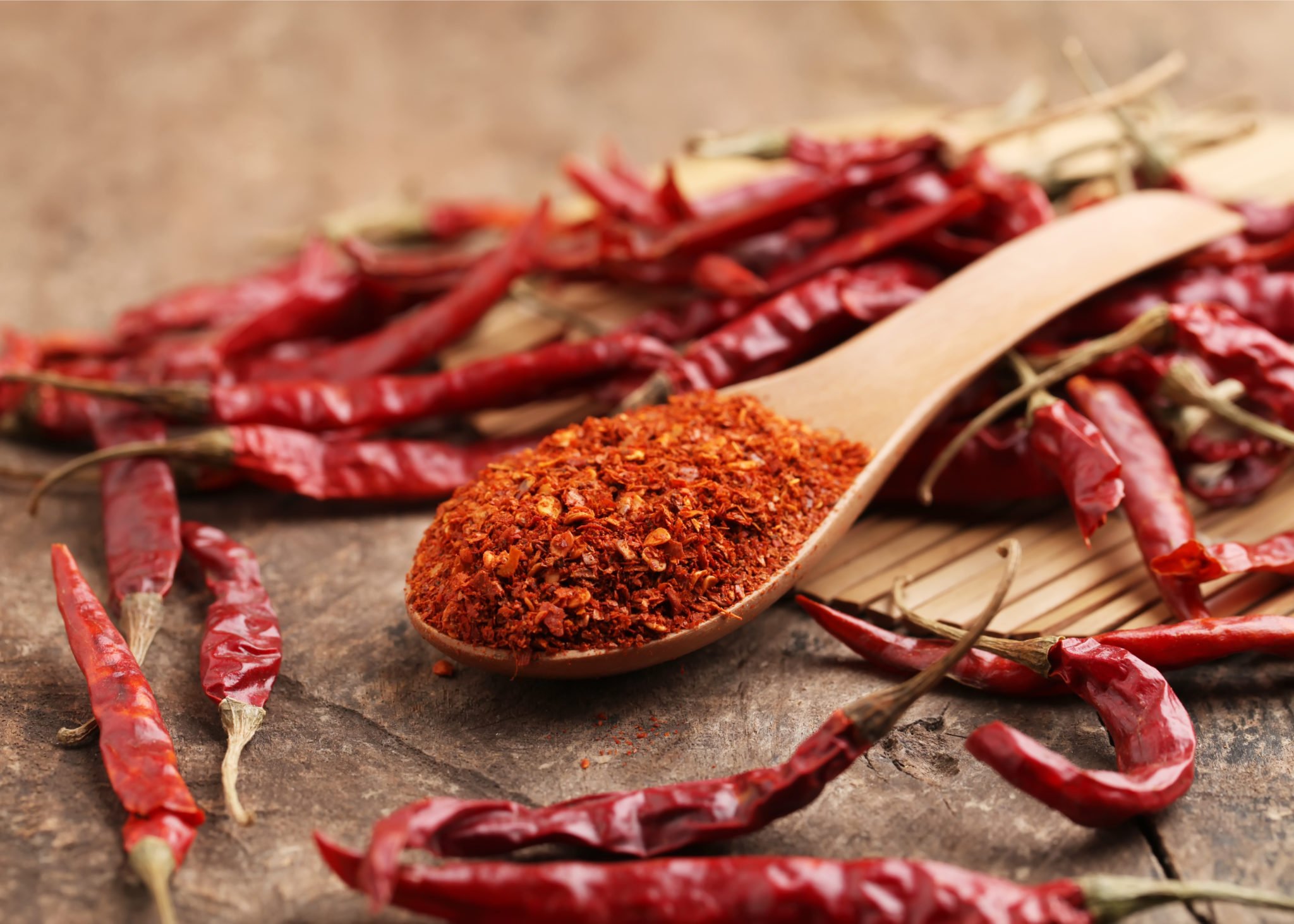 The main difference between paprika and cayenne is in their heat level. While most varieties of paprika are mild, cayenne is always extremely hot. That means you should always take care when substituting one for the other.
Learn more about the differences between paprika and cayenne below. You will also learn how to make the most of these colorful seasonings.
Table of Contents
What is Paprika?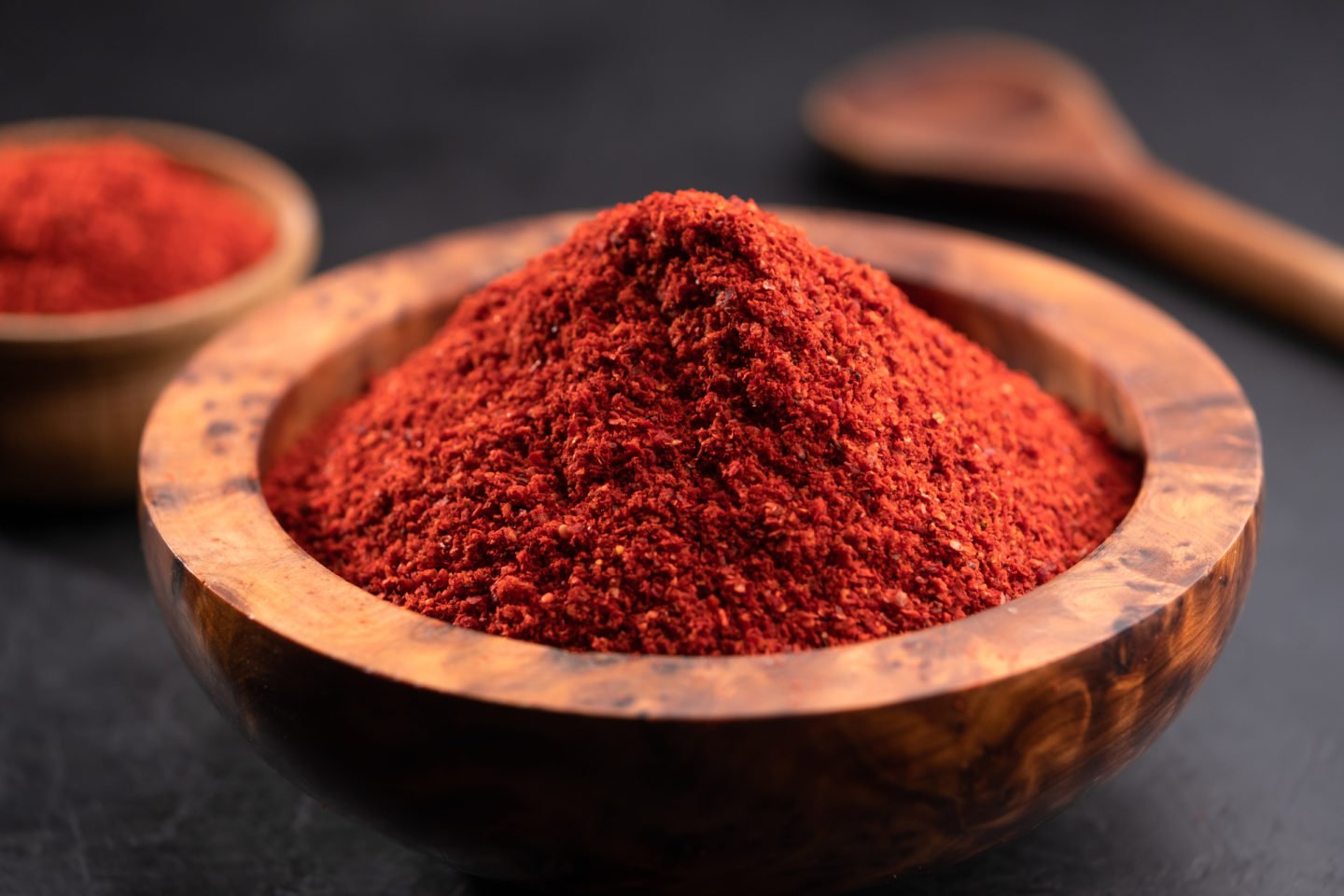 Paprika is a spice made from different varieties of sweet pepper that have been dried and ground for easy use when cooking. Red bell peppers are the most common peppers used, but other mild peppers can also be used to make paprika.
The spice first gained popularity in Central America more than 400 years ago and was imported to Europe, where it was used to flavor dishes. Even today, Hungarian paprika is one of the most popular varieties.
Varieties of Paprika
The truth is that paprika is more than just one spice and comes in several common varieties. Here are the ones you're most likely to find in your grocery store.
Hungarian - Perhaps the most common variety, Hungarian paprika, is milder in flavor than the other kinds but delivers a deep, earthly flavor and a bright red color.
Hot Paprika - Also known as Spanish paprika, this type brings a fiery heat similar to cayenne pepper. It gets its heat from combining bell peppers with spicier chili peppers.
Smoked Paprika - This variety is similar to the others listed here, except that the peppers are thoroughly smoked before being dried and ground. It's a favorite choice among barbecue enthusiasts.
What is Cayenne?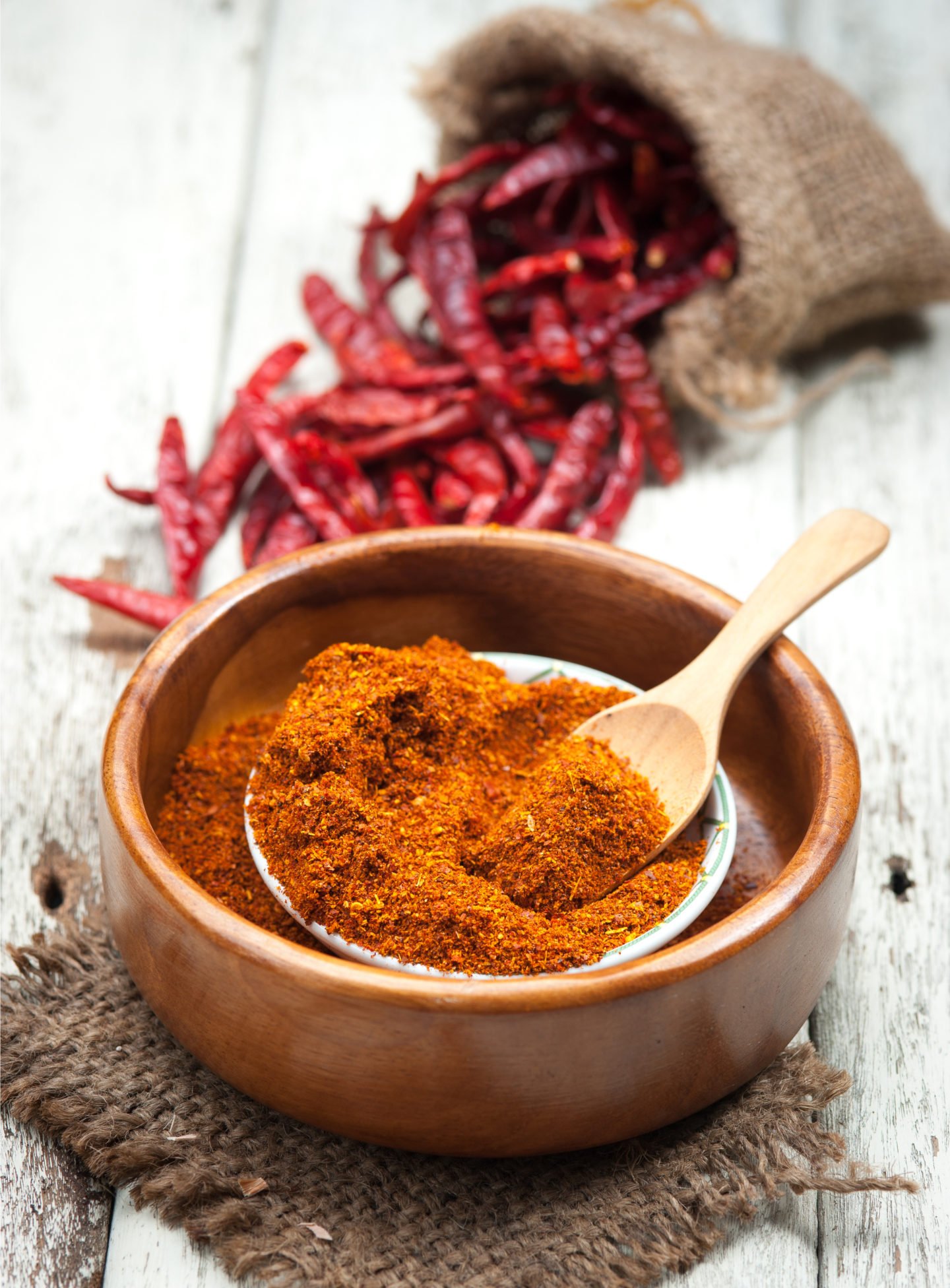 While paprika comes in a variety of types, cayenne is more predictable. It's made of fresh cayenne peppers. They are dried and ground in a process similar to making paprika. The difference is that cayenne peppers are extremely hot.
The fresh peppers look similar to Thai chilis but aren't quite as spicy. Instead, they are bright red and about an inch or two inches long, with thick green stems.
Paprika vs. Cayenne Side-by-Side
There are plenty of similarities and differences between these two unique spices. See how they compare in appearance, flavor, and common culinary uses.
Appearance
After a quick look, you might be tempted to think that paprika and cayenne pepper are identical in appearance. However, a closer look will reveal a few subtle differences.
First, cayenne pepper has a brighter red color than paprika's duller and more orange tone. However, keep in mind that these natural colors can change when they are stored.
Second, paprika is often coarser than cayenne, containing flakes along with the finer powder. But then again, this can vary between manufacturers.
Flavor
As mentioned above, paprika's flavor can vary greatly, but all types share basic characteristics. It has a slightly sweet flavor similar to the bell papers they come from, underscored by a slight earthiness. Smoked paprika adds a smokey flavor, while Spanish paprika adds heat.
Much of cayenne pepper's flavor is masked by its extreme heat, though, in the end, it is similar to paprika. Spanish paprika and cayenne pepper are similar in flavor.
Uses
Both paprika and cayenne peppers have been used across the world for many different kinds of dishes. Both originate in Central America, where they are still commonly used in Mexican cuisine.
Today, paprika is the signature spice of Spanish and Hungarian cuisines. Hot paprika is used in Spain, where its extra bit of spice pairs well with fresh seafood. Hungarian paprika lends a milder flavor to Eastern European cuisine and is used as much for its color as its flavor. Hungarian paprika is commonly associated with beef goulash.
Cayenne pepper frequently appears in creole, Indian, Szechuan, and Korean foods, where its extra spice can shine. However, it is used more for its heat than its flavor.
Substituting Paprika for Cayenne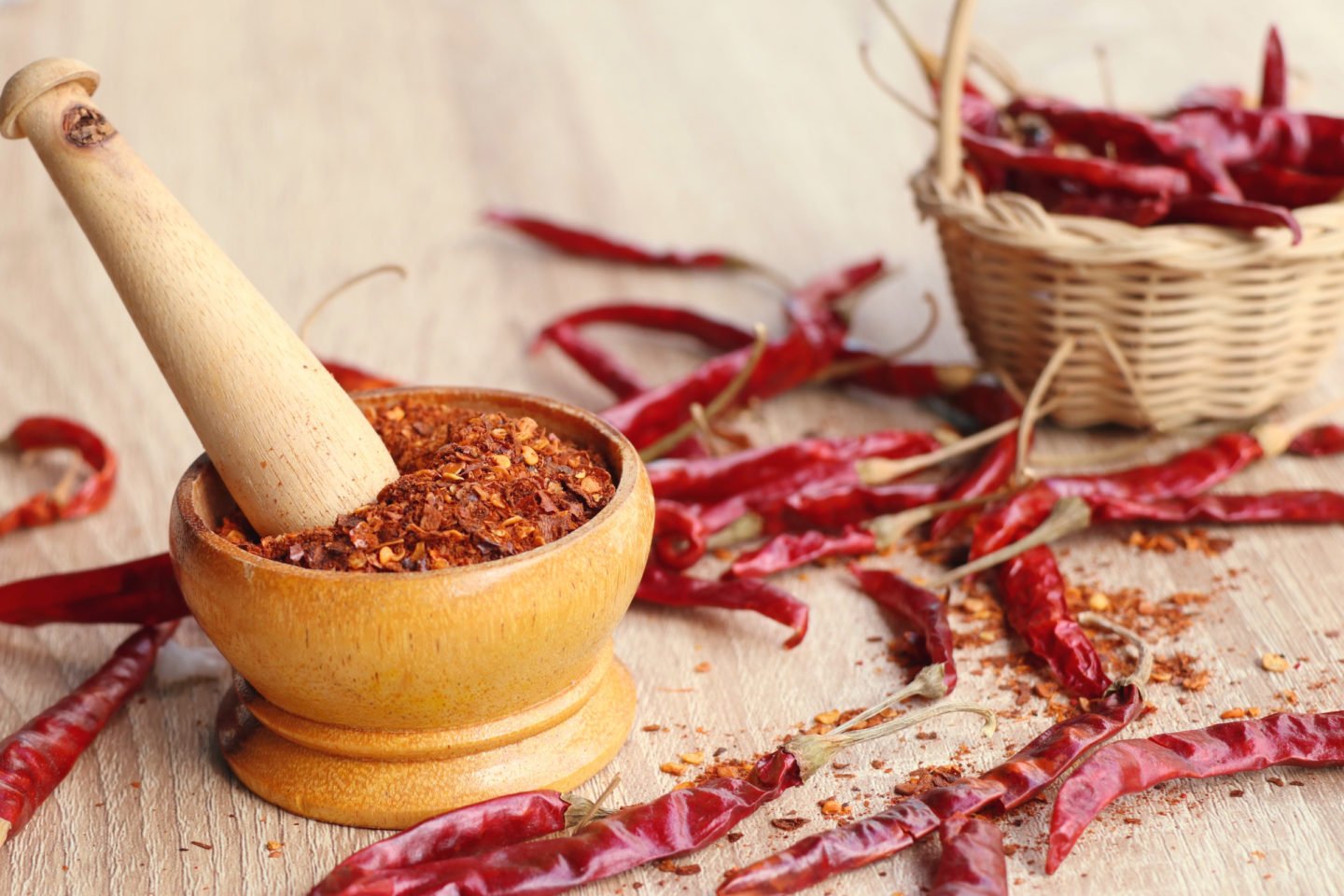 While these two spices may look similar at first glance, the truth is that you want to be careful when substituting paprika and cayenne pepper for one another. Don't forget that cayenne pepper is extremely spicy, so swapping it with Hungarian or smoked paprika won't get you the results you're looking for.
However, hot Spanish paprika is an excellent match for cayenne because it often includes cayenne pepper in its blend. Still, cayenne will be a little spicier than hot paprika, so be sure to adjust accordingly. You can use two teaspoons of paprika for every teaspoon of cayenne.
Best Dishes with Paprika and Cayenne
Cayenne and paprika are such versatile spices that you can use them in almost anything you cook. However, since they have such a long and storied history, they have become essential ingredients in a few dishes that highlight their best qualities. Try a few of these for yourself.
Paella
Paella is the most talked-about dish in Spain, comprising rice, meat, seafood, and vegetables. It often has a bright red color and a burst of spice, which can be added using Spanish paprika or cayenne pepper.
Chicken Paprikash
If you're looking for a way to highlight paprika, this is it! Chicken paprikash is a classic Hungarian dish that features chicken coated in a creamy paprika sauce. It's perfect for highlighting the more subtle flavors of the spice.
Barbecue Sauce
There are as many different barbecue sauces out there as there are pit masters, though you'll find the sweet and smokey flavor of smoked paprika in most of them. The spicier varieties also include cayenne pepper to up the heat, making it the best way to feature the strengths of both spices.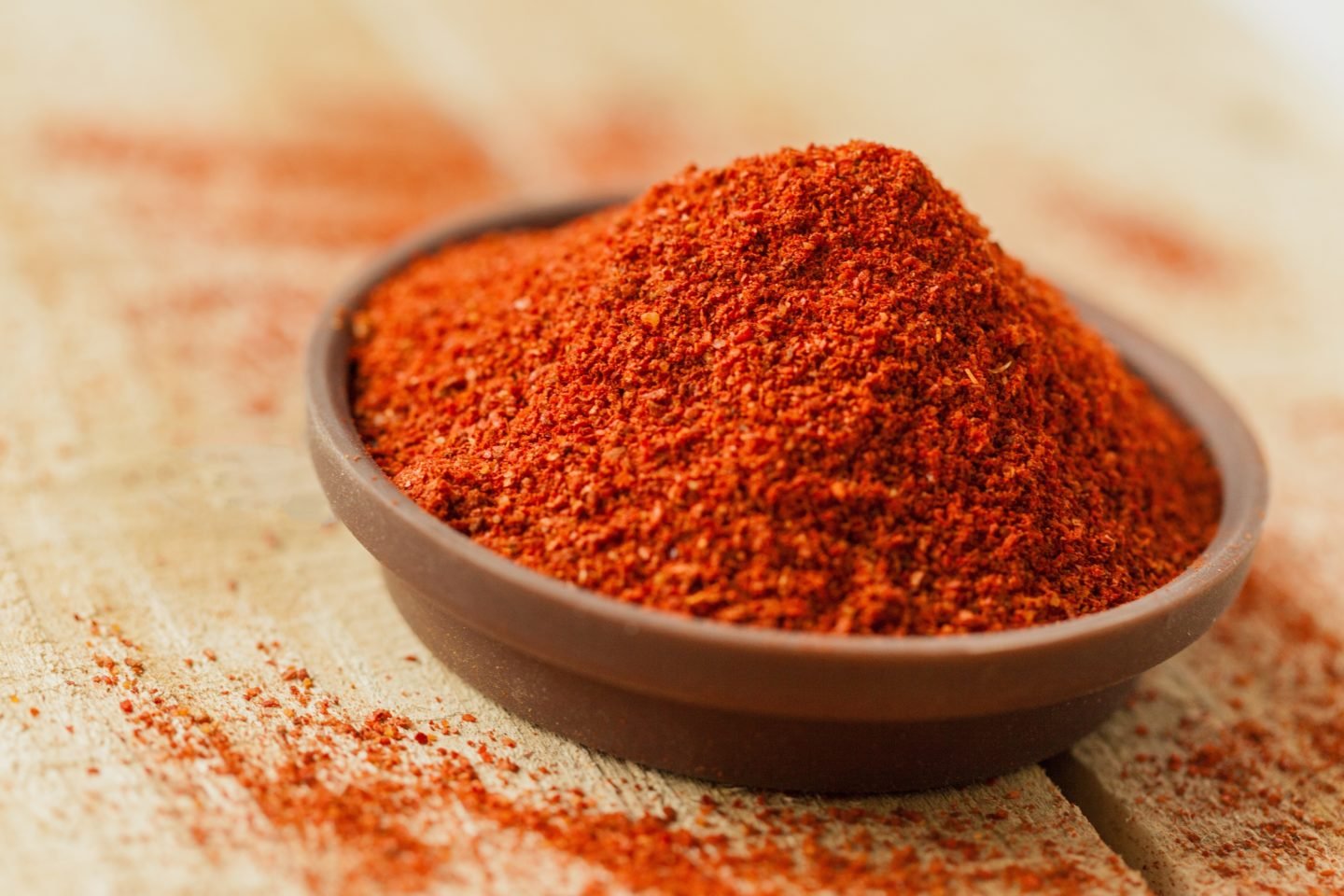 Deviled Eggs
While the paprika sprinkled on top might not be the strongest flavor element, these backyard barbecue staples wouldn't be the same without them. The extra bit of red helps turn an otherwise monochrome bite into one that's full of color. If you want to spice things up, switch in cayenne pepper for the paprika.
Frequently Asked Questions
Do paprika and cayenne have any health benefits?
Both paprika and cayenne have antioxidant properties that can improve immunity and reduce cancer risk. They also contain vitamin C and B vitamins.
How much spicier is cayenne than paprika?
For the most accurate gauge of spiciness, we'll need to turn to the Scoville scale. For example, cayenne pepper rates between 30,000 and 50,000 SHU, putting it in the "moderate" category. On the other hand, paprika can range more widely, but the most common types are only 500 SHU, which is considered quite mild.