If you enjoy cooking fish at home, then a fish roaster will take your dishes to a new level. Cook salmon fillets and tuna steaks to perfection; roast whole fish like mahi mahi or snapper until the skin is crispy and the flesh turns flaky and tender.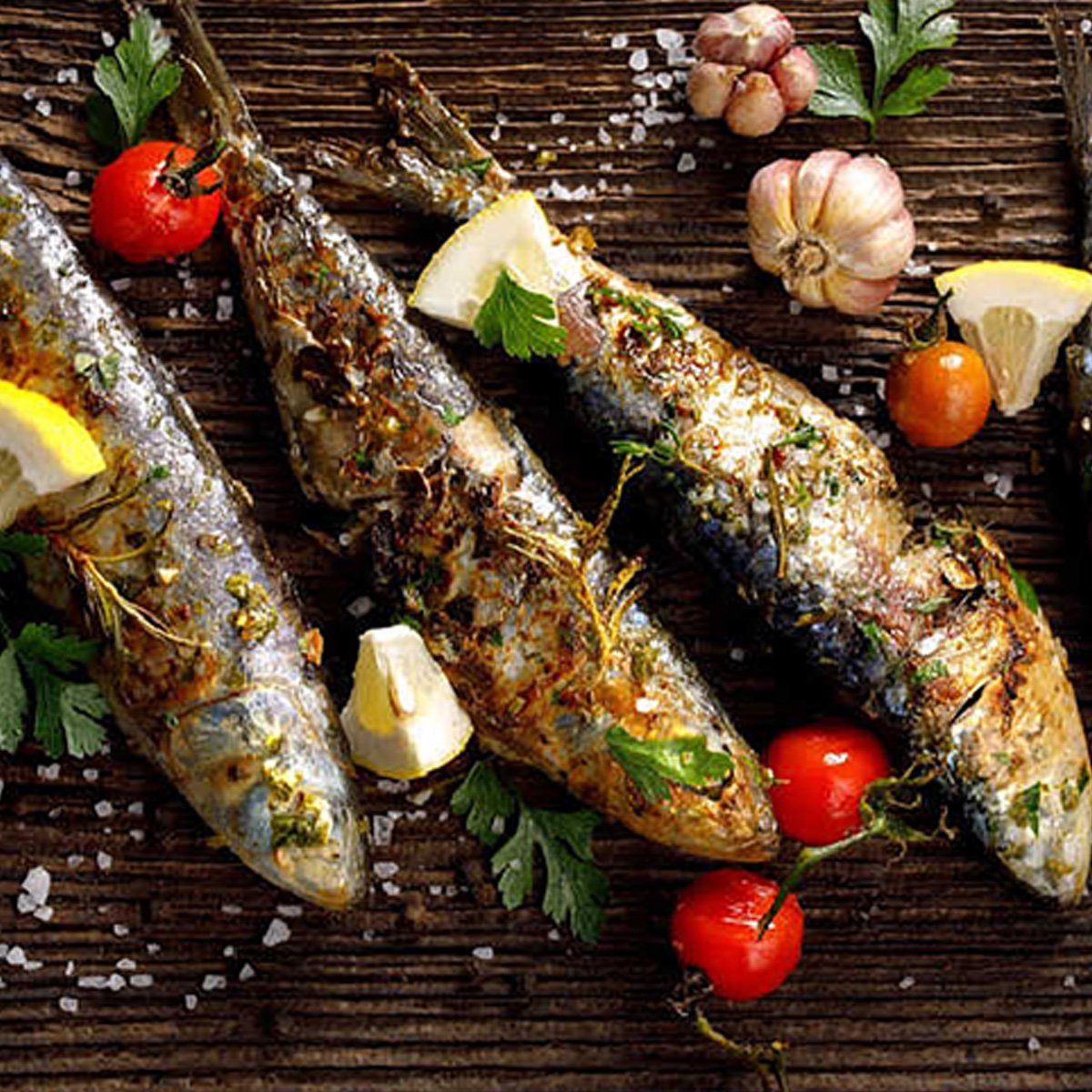 A fish roaster has other handy uses in the kitchen and can easily be put to work cooking seafood and shellfish, vegetables, poultry, or meat. It's the kind of appliance that will get used regularly, even if your main goal is serving up faultless fish.
Keep reading this guide to get the inside scoop on which fish roaster or grill is the most suitable for your kitchen.
Table of Contents
Fish Roasters: Our Top Picks
Every product we tested was able to cook superb fish, and cleaning up afterwards was easy. But, as with any appliance, each has its pros and cons, so take a close look at what we discovered. If you're short on time, then we suggest heading straight to the Zojirushi America EF-VPC40 page on Amazon, where you can check out its impressive features and outstanding reviews.
Quick Summary
| Category | Editor's Pick | Image | View on Amazon |
| --- | --- | --- | --- |
| All-round Star | Zojirushi America EF-VPC40 | | Details |
| Best Budget | Nesco MWR18-14 | | Details |
| Top High-tech | T-fal GC722D53 OptiGrill XL | | Details |
1. Zojirushi America EF-VPC40 Fish Roaster
Zojirushi America EF-VPC40 Fish Roaster
Dimensions: 19.13 x 11.63 x 7.75 inches
Weight: 11.0 pounds
Electrical rating: 1300 watts
Platinum catalytic filter reduces smoke and odor
Stainless steel roasting rack directs excess oil and fat away from food
The Zojirushi America EF-VPC40
is an innovative countertop fish roaster. It is purpose-built for evenly cooking fish on both sides. With elements positioned top and bottom, food cooks on both sides, so there's no need to flip the fish halfway through. This means you don't have to worry about the fish breaking up when flipping it; a useful feature when you're trying to turn flaky fish like branzino or flounder.
The Zojirushi America has a broiling rack that is an impressive 13 ¾ inches wide, a useful size for cooking bigger fish. Whether you're an angler who's just hooked a decent-sized catfish or you've discovered juicy, oversized tuna steaks on sale at your local fishmonger, this cooker will accommodate it.
There are other nifty features that we love about this model. Its lid houses a platinum catalytic filter, which plays an important role in reducing smoke and odor by up to 90%. When the dish is served, you'll enjoy pure-tasting fish without unwanted extra flavors.
Watch This Video for a Quick Demo
For some, this may not sound significant, but once you've tried fish cooked in the Zojirushi America for the first time, you will understand what a great job it does. It's also worth noting that the filter does not need to be replaced.
Other features worth mentioning on this model include a rack that does an excellent job of diverting excess fat and oil away from the fish. The meal will turn out healthier, lighter, and less greasy-tasting.
It also has a reflector positioned at the top and bottom of the grill. Their job is to boost the crispiness of the fish's skin. It is possible to pour water over the bottom reflector; this keeps the temperature down and protects it from falling bits of fish and oil.
The manufacturer of the Zojirushi America has put some serious thought into keeping this product simple to use. Set an adjustable timer for up to half an hour and leave the roaster to do its thing. It will switch itself off and alert you once the time has elapsed. Washing up is also simple as the fish roaster easily comes apart and there are no hard to reach sections to wash.
Important Highlights
Top and bottom elements allow whole fish or fillets to be cooked evenly.
An innovative filter reduces odors and smoke by up to 90%.
The roasting rack will fit large fish and is made of durable components and a stainless steel body.
Top and bottom reflectors do an excellent job of enhancing crispiness.
Other Considerations
The Zojirushi America is a well-designed fish roaster that is also perfectly capable of cooking other meats and vegetables. It is worth considering that this model is high-end and comes with a relatively high price tag. If you cook fish once a year, then this may not be the right option for you. For everyone else, we think this product is the leading option on the market and offers excellent value for money.
2. Nesco MWR18-14 Roaster Oven
Nesco MWR18-14 Roaster Oven
Dimensions: 23.8 x 16.0 x 13.1 inches
Weight: 17.96 pounds
Electrical rating: 1450 watts
18-quart capacity
Removable enamel cook well
Cool touch handles
Adjustable thermostat from 200 to 450 degrees
Ul approved
The Nesco MWR18-14 Roaster Oven is our preferred brand for those looking for a low-cost option. This model appears quite basic, but it does a fantastic job of roasting or poaching fish to perfection. Of course, you could also use this appliance to cook vegetables, poultry, and meat as well.
A simple dial allows the user to set the temperature from 200°F to 450°F. Once the correct temperature has been reached, the roaster will keep the internal temperature at this level throughout cooking.
Made from enamel, the unit looks good in most kitchens. Its 18-quart capacity is a decent size for cooking larger fish without a problem. We also liked the removable internal tray that helps with easy washing. If you have leftover food, you could easily place the tray straight into the fridge without the need for additional storage containers.
Important Highlights
A solidly built enamel fish roaster that looks good in any kitchen.
Easy to use and clean up after cooking.
A useful size for cooking large fish all at the same time.
Other Considerations
This is a budget model, and if you enjoy technology, this roaster may lack features. Do you prefer automated settings that adjust depending on whether you select fish, vegetables, or various other options? We believe the Optigrill is a better fit for you and your needs.
3. T-fal GC722D53 1800W OptiGrill XL Electric Grill
SAVE 19%
The T-fal GC722D53 Optigrill is a powerful 1800-watt contact grill that works a lot like a sandwich maker, cooking food evenly on each side. This style of grill takes the hassle out of cooking fish, as there's no need to calculate the precise time to turn it. More importantly, if you've ever flipped a fish and had it fall apart on you (which we're sure applies to most of us), you'll appreciate that this model saves you this frustration.
The OptiGrill is smart technology and will cook the food depending on its thickness and the number of portions. There is also a range of automatic settings that you can set depending on what you're cooking. Grill perfect fish with one setting and delectable shellfish with another; there are also options for red meat, pork, bacon, poultry, sandwiches, burgers, or sausages. An indicator light lets you know when the meat is rare, medium, or well done. For those that prefer the old school way of manually cooking food, this option is still available.
The Optigrill is a stylish, well-built unit that is constructed with brushed stainless steel. The cooking plates are on a slight angle which allows the unwanted fat to drain into a removable drip tray below. This feature provides a healthier meal and makes washing up a breeze. The removable aluminum non-stick plates are dishwasher safe.
Important Highlights
This contact grill allows the fish to be cooked on both sides at the same time creating even cooking without the need to flip the food.
There are nine different food programs along with a frozen and manual setting.
The angle of the cooking plate allows fat to run-off. It is large enough to cook 6-8 servings in one session.
A free recipe book is included with some excellent ideas for using your new appliance.
Other Considerations
The T-fal GC722D53 Optigrill is an excellent tool for cooking meat to perfection, but if you enjoy cooking whole fish and other meat with bones, then this may not be the best option. The manufacturer recommends using boneless meat, as it can confuse the sensors when assessing the meat's thickness.
4. Yamazen Fish Roaster NFR-1100
Yamazen Fish Roaster NFR-1100
Dimensions: 19.9 x 13.8 x 10.2 inches
Weight: 9.9 pounds
Electrical rating: 1100 watts
Power supply: AC100V (50Hz/60Hz)
Power consumption: 1100W
Cord length: 1.5m
After dismantling, each piece can be washed in water. Please do not wash the main unit and heater in water, but wipe them clean.
The Yamazen NFR-1100 Fish Roaster is a Japanese product that's a handy kitchen appliance designed to cook crispy fish on the outside while keeping it moist on the inside. For people who are intimidated by complex equipment, this unit is extremely easy to operate. There is a single dial on the side that can be adjusted to the required temperature.
Like the Zojirushi America, this roaster has heating elements at the top and bottom of the unit. The benefit here is that you don't need to flip foods at the halfway point and it cooks evenly on each side.
The cooking surface is an impressive 18 inches in length so you'll easily fit several whole fish in one go. A family of four could easily cook four fish steaks as well as vegetables like corn and potatoes.
Important Highlights
Easy to use with one simple dial to adjust the heat.
Cooks excellent fish with crispy skin and moist flesh.
A ceramic filter to reduce odors and smoke.
Internal parts can easily be removed for washing.
Other Considerations
The Yamazen Fish Roaster takes up a fair amount of room so if your kitchen has limited cupboard space then you may struggle to fit it in.
5. Elite Gourmet EMG-980B Smokeless Indoor Electric Grill
SAVE 13%
If cooking large fish is your preference, then you may want a bigger model. The Elite Gourmet EMG-980B Smokeless Indoor Electric Grill
is well worth considering if you're happy to grill fish. It has a large 14" grilling space for whole mahi mahi, barracuda, or any other fish that can grow to a decent size. Even if you choose to cook small fish, you'll have extra space for cooking vegetables, sausages, steak, and lots more.
Think of the Elite Gourmet as your indoor grill which includes a handy transparent glass lid to seal in the heat and flavor. You'll find that using a lid won't allow the moisture to escape, which helps stop the fish from drying out. Being able to see through the lid allows you to easily check on the food without needing to remove it, letting out the heat.
Cooking with this unit is a cinch thanks to an easy-to-use control panel that allows you to set the required temperature accurately. The thermostat lets you know once the correct temperature has been reached. Grilling fish is made easier thanks to a nonstick surface that can easily be detached and washed in the dishwasher at the end of cooking.
There is no need to worry about smoke filling the kitchen when operating the Elite Gourmet inside the house. Simply fill the drip tray with water. So, as the grease drips from the meat, it cools instantly, and there is no smoking.
Important Highlights
A large surface for grilling extra large fish with ease.
The glass lid seals in the heat and moisture for a better-tasting fish.
Easy to use appliance and detachable parts which make cleaning up quick and easy.
A one year warranty for Peace of Mind.
Other Considerations
The biggest benefit of this indoor fish grill is its size. But this can also be viewed as a problem for some households. It will take up quite a lot of space on the countertop, and storing it could be an issue if you don't have plenty of cupboard space.
How We Selected This List
Our search for the top fish roaster began with online research. Our goal was to get a feel for what people liked and didn't like in the various products on the market. We then created a shortlist of 15 units and reached out to a large online cooking forum as well as a recreational fishing discussion group to further whittle down the options. Finally, we bought or borrowed the 5 standout products and gave them a test run to see if there was anything that stood out, both positive or negative.
Summing Up
If you enjoy cooking seafood at home, then a fish roaster is one of the best investments you can make. These cookers are not like other appliances that collect dust in your cupboard. They could potentially be used every night, as you can use them for practically any food.
You will find that a specialized roaster will cook the fish better than if you used an oven or skillet. The outside crisps up better, with less chance of overcooking the inside. There's also the convenience of not having to flip the fish, and washing up was a breeze with all of these models.
For avid fish eaters, we recommend the Zojirushi America EF-VPC40 as the best option for cooking fish. It is a well-built machine that will keep roasting fish for years to come. The Nesco MWR18-14 Roaster Oven, 18 Quart, White will do a great job for those in need of a budget model without the bells and whistles. The T-Fal OptiGrill Stainless Steel XL Electric Grill 6 Servings 9 Intelligent Automatic Cooking Modes 1800 Watts Nonstick Removable Plates, Dishwasher Safe, Indoor, Frozen Food is the recommended choice for people that like automation; this product will let you choose a meat setting, and then you can sit back until the meal is cooked.