Banana liqueur, or Crème de Banane, is a sweet yellow liquor with an unmistakable burst of banana flavor. It is excellent for adding fruity taste to desserts like Bananas Foster or cocktails like the Yellow Submarine or Platanos en Mole Old Fashioned.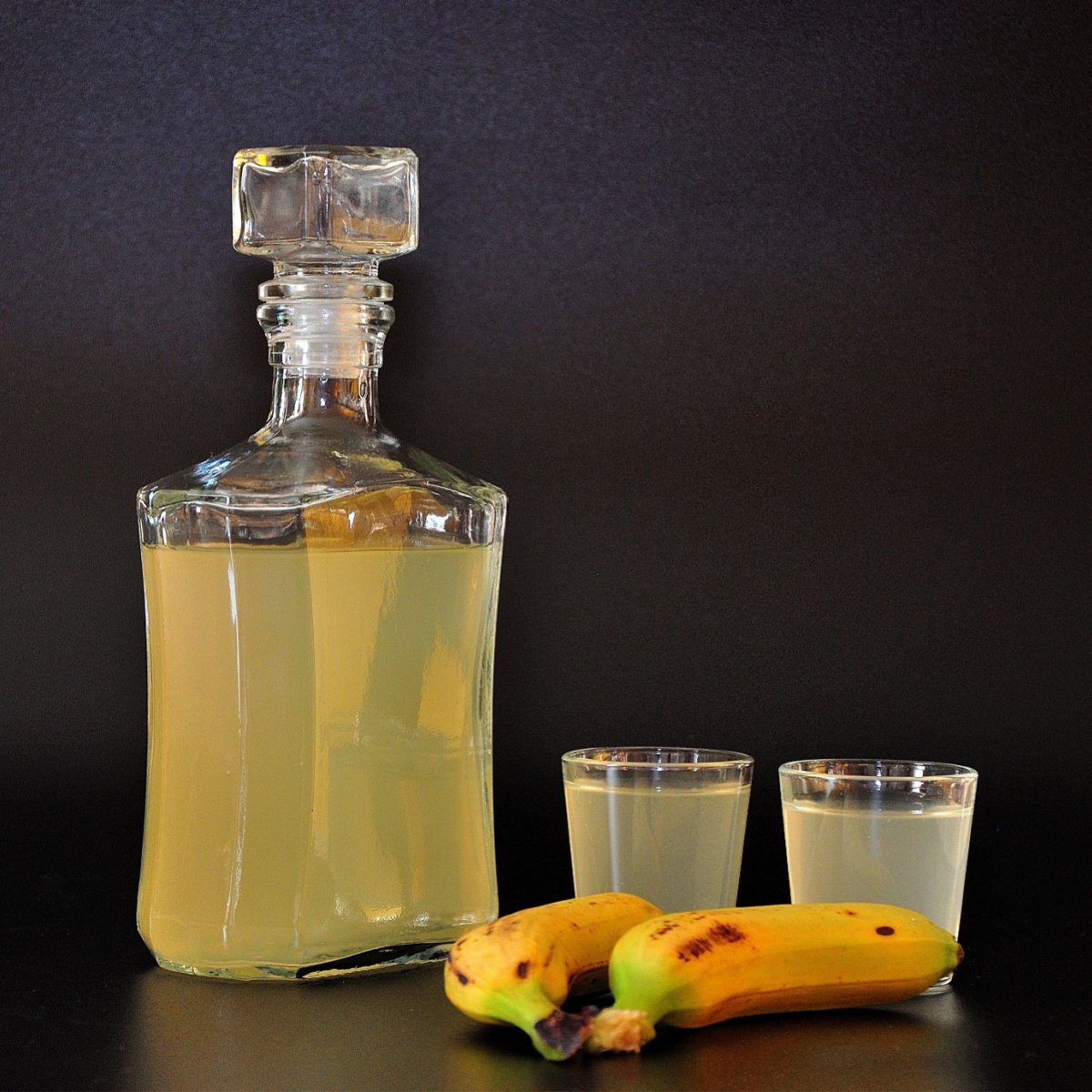 If you can't get your hands on a bottle or want a non-alcoholic alternative, then keep reading. We've created a handy list of banana liqueur substitutes that will step in for the original ingredient.
Table of Contents
What can I use instead of banana liqueur?
If you need to replace banana liqueur in desserts and cocktails, then use banana extract as an alcohol-free option. Banana schnapps, Banana rum, and Banana Cream Liqueur are all similar drinks that contain alcohol. People who have three days spare can make an authentic homemade version with fresh bananas and rum.
1. Banana Extract
An extract will add banana flavor to anything it gets added to. It's a useful replacement for anyone who doesn't want the added alcohol.
Splash it into baked goods and popular desserts like Bananas Foster, or shake it into cocktails like Shangala Banana or a Banana Snowman.
Want an alcoholic drink but can't locate a bottle of banana liqueur? You can add a teaspoon of banana extract and top it up with dark rum or a flavorless liquor like vodka.
2. Banana Schnapps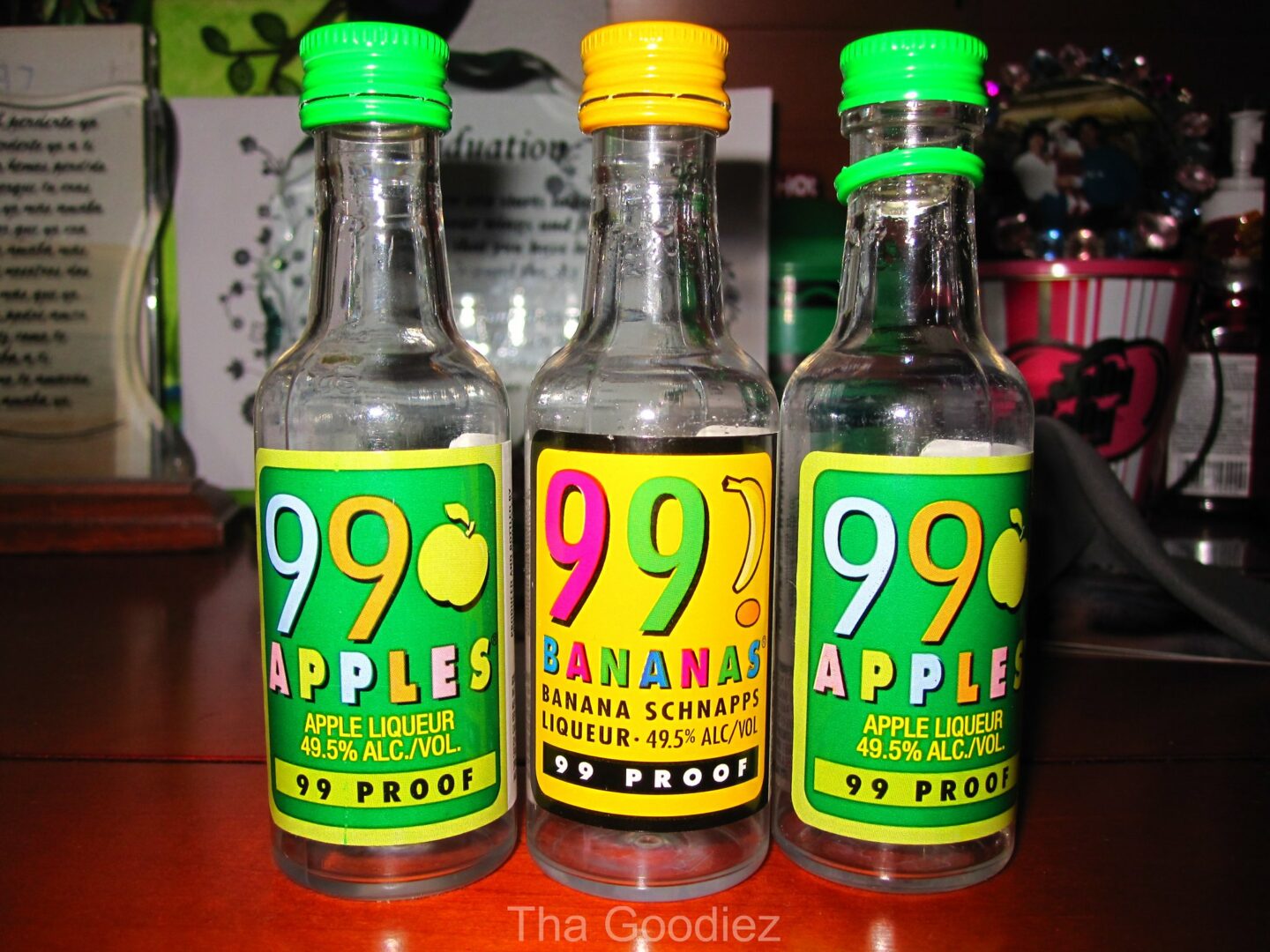 For a drink with higher alcohol content than liqueur then try schnapps. While a banana liqueur takes fruit and steeps it in alcohol, schnapps ferments and then distills the drink.
The average liqueur has ~20% alcohol content.
Popular brands of schnapps like 99 Bananas have 49.5% ABV and are 99 Proof.
Banana schnapps can be drunk straight up, added to shooters, or sipped as part of a cocktail. Although brands have widely different flavors, you often find liqueurs are sweeter while bottles of American schnapps are drier.
3. Banana Rum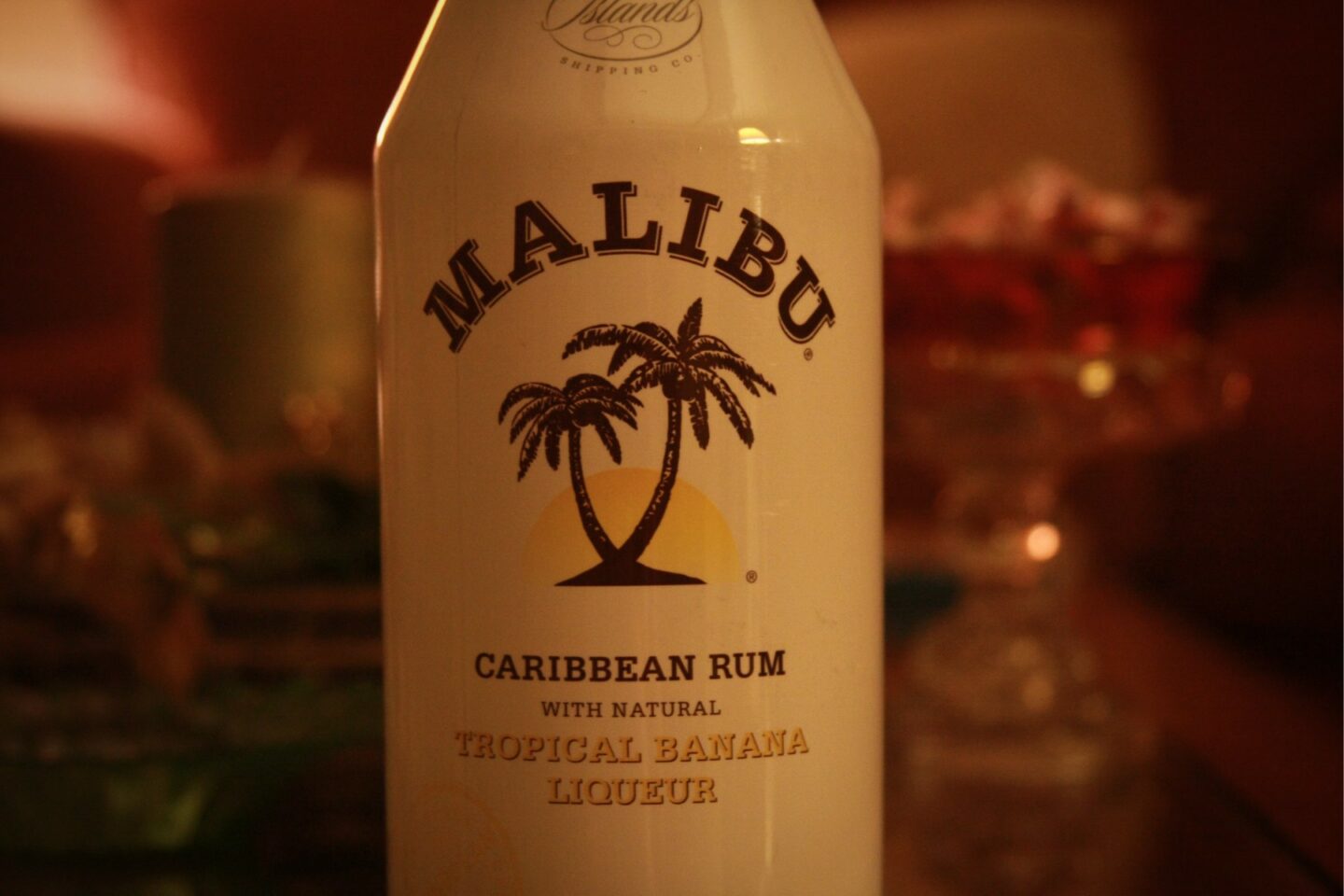 Rum is a key ingredient in Bananas Foster. Instead of using this bottle combined with Crème de Banane, why not use a bottle of banana rum instead? You get both flavors in one, which is super-helpful.
For anyone wanting to light their dessert on fire, this option may put a stop to your plans. Most bottles won't have enough alcohol to get the job done.
Some good brands include Langs and Cruzan, both excellent drinks for desserts or mixologists keen to make a Banana Daiquiri or Banana Mojito.
4. Banana Cream Liqueur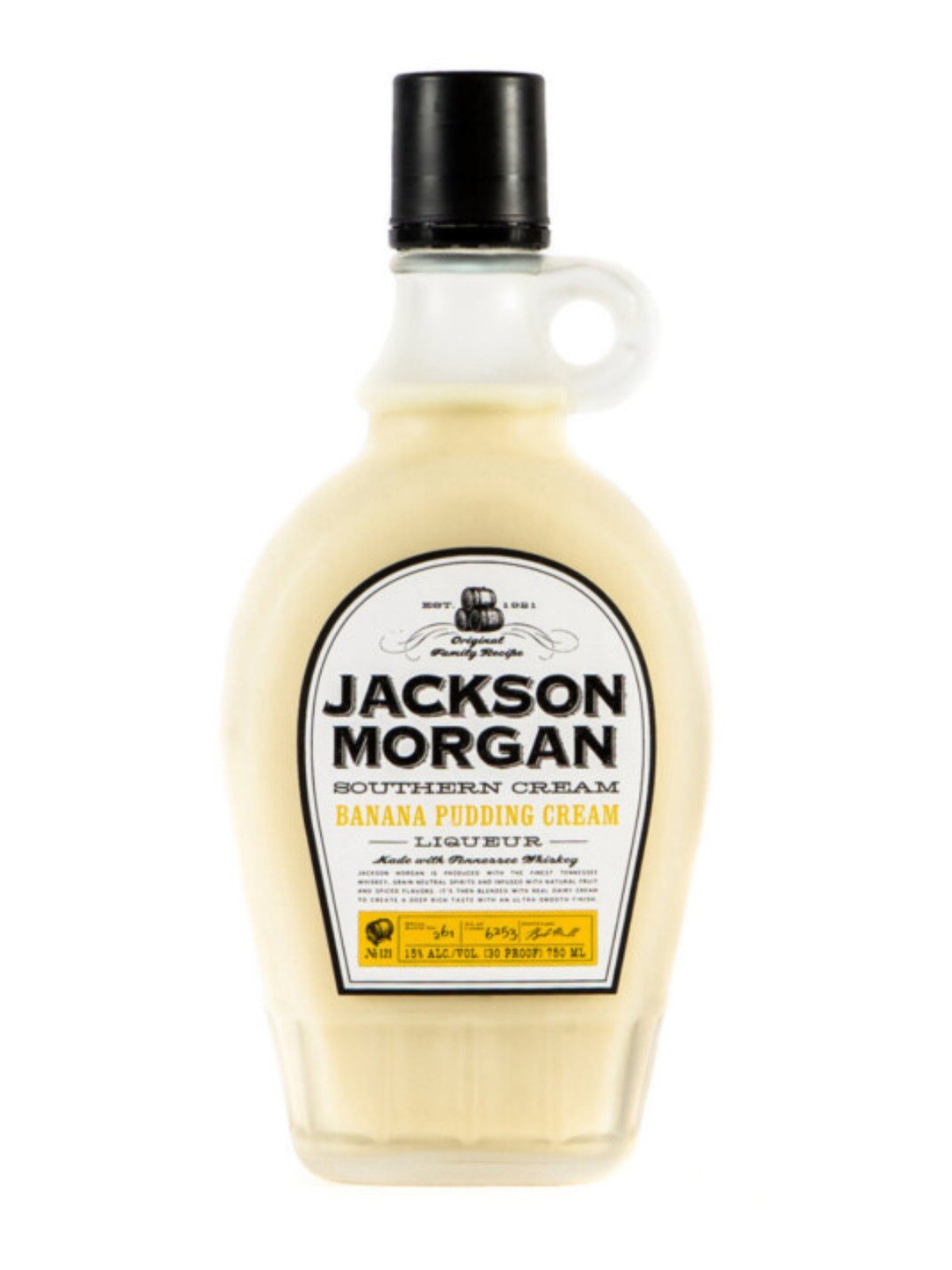 For cocktails, this type of liqueur will add a delicious, creamy banana element to your drinks. Think Jackson Morgan crafting a drink called Southern Cream Banana Pudding Cream. It's a mix of banana, spices, neutral grains, and Tennessee Whiskey.
This drink will change the flavor profile of cocktails that call for a simpler banana taste. But home cocktail makers will surely be okay with the slight ingredient adjustment. Just don't mention it to the Reddit cocktail gurus, they'll vote it down for sure.
If you don't want to make cocktails, use this drink for a tasty digestif, add it to baked goods like cakes, or pour it over fruit salads.
5. Crème de Ananas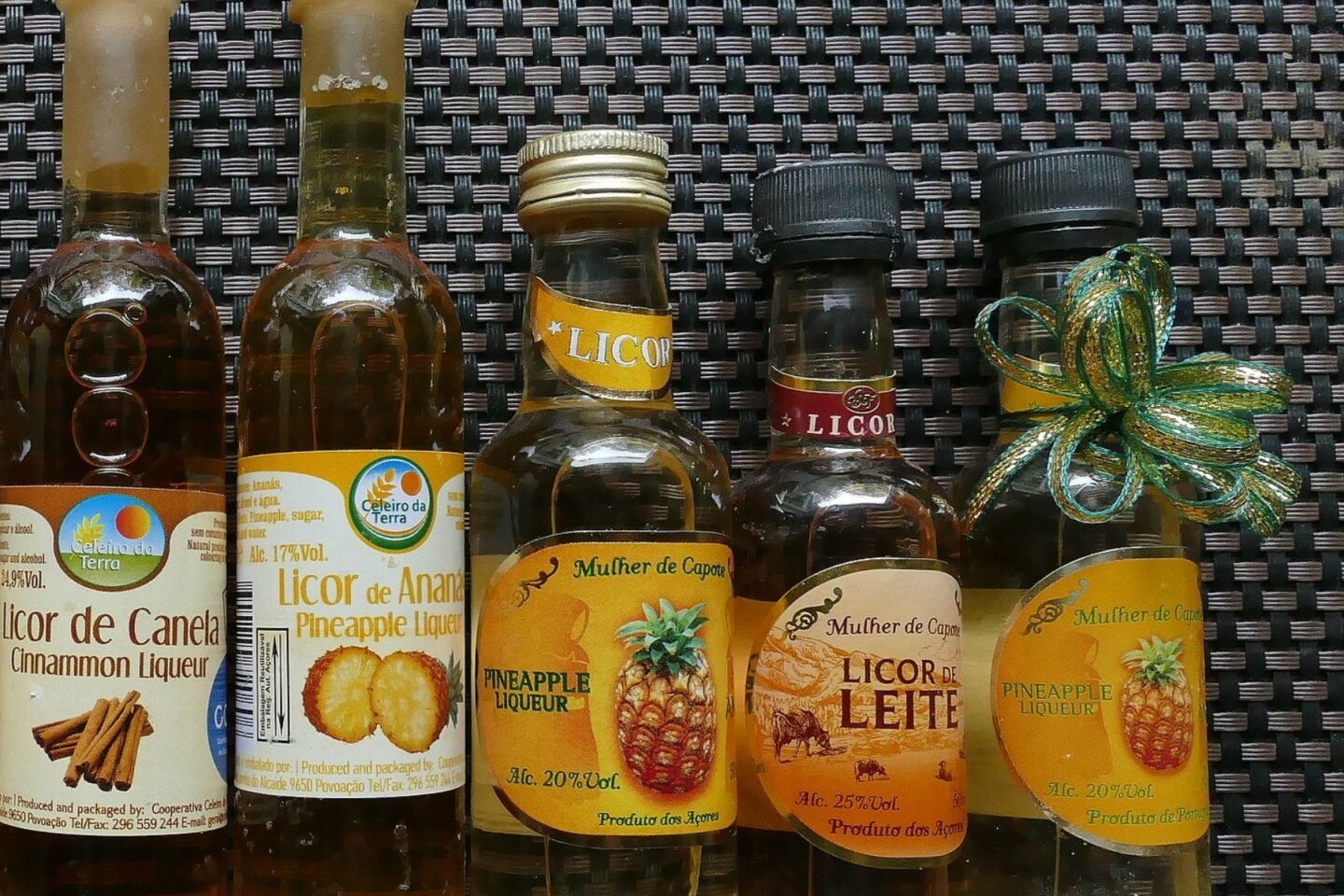 For people who don't enjoy a banana flavor in their drinks, consider using Crème de Ananas. It has a similar tropical taste, but is made with pineapple instead of banana. Your next Banana Snowman or Bananas Foster Adult Milkshake will taste just as good with this substitute.
Use this liqueur in the same quantity as the recipe calls for, whether it's a cocktail or dessert recipe.
6. Water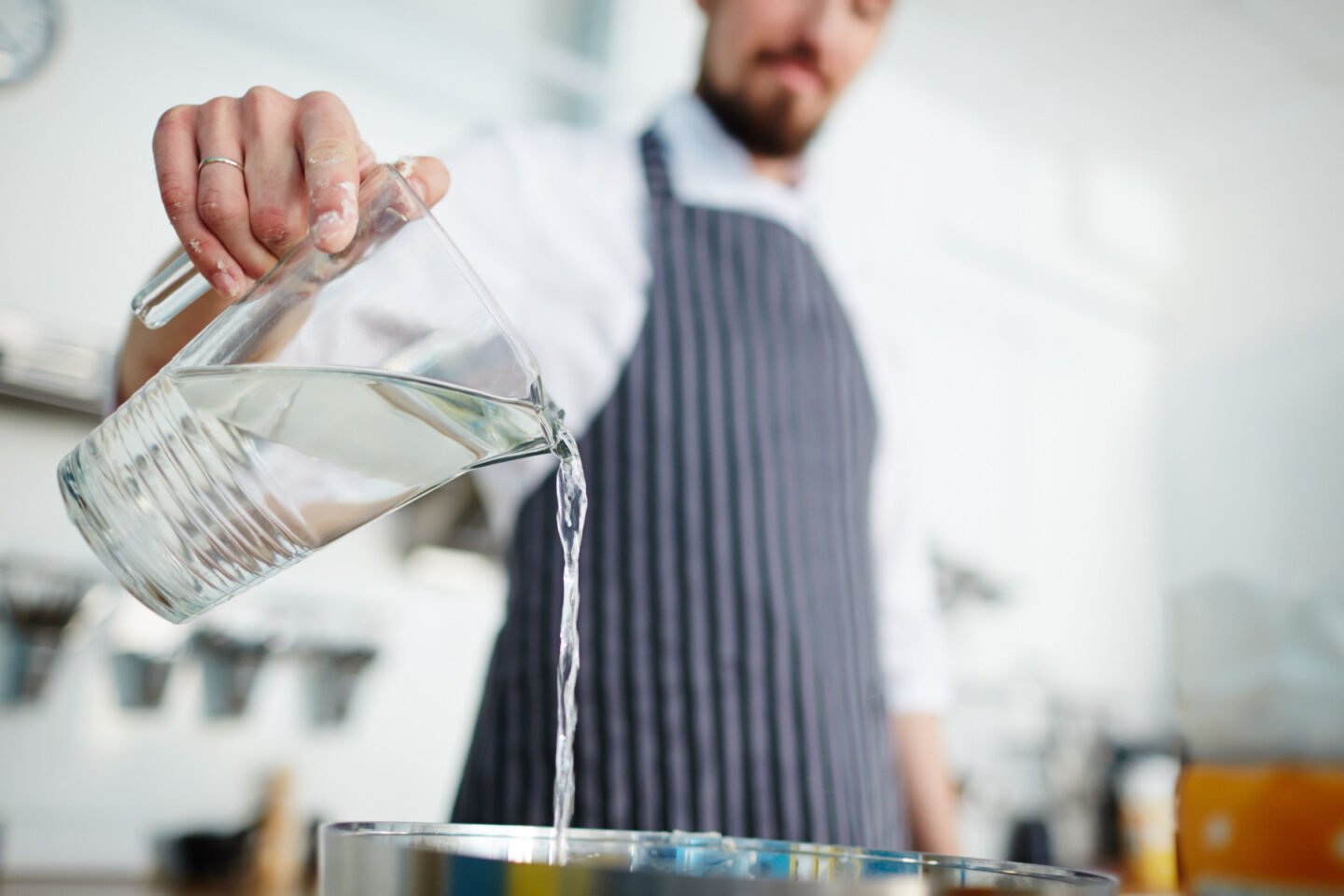 Does your food recipe already have bananas in it? If so, swapping out the liqueur for water isn't a bad move. It's a cheaper alternative, which you've probably worked out.
You can add an equal amount of water for the same consistency, only you'll get a little less banana flavor and no alcohol. For many, this is a simple, effective option.
7. Bananas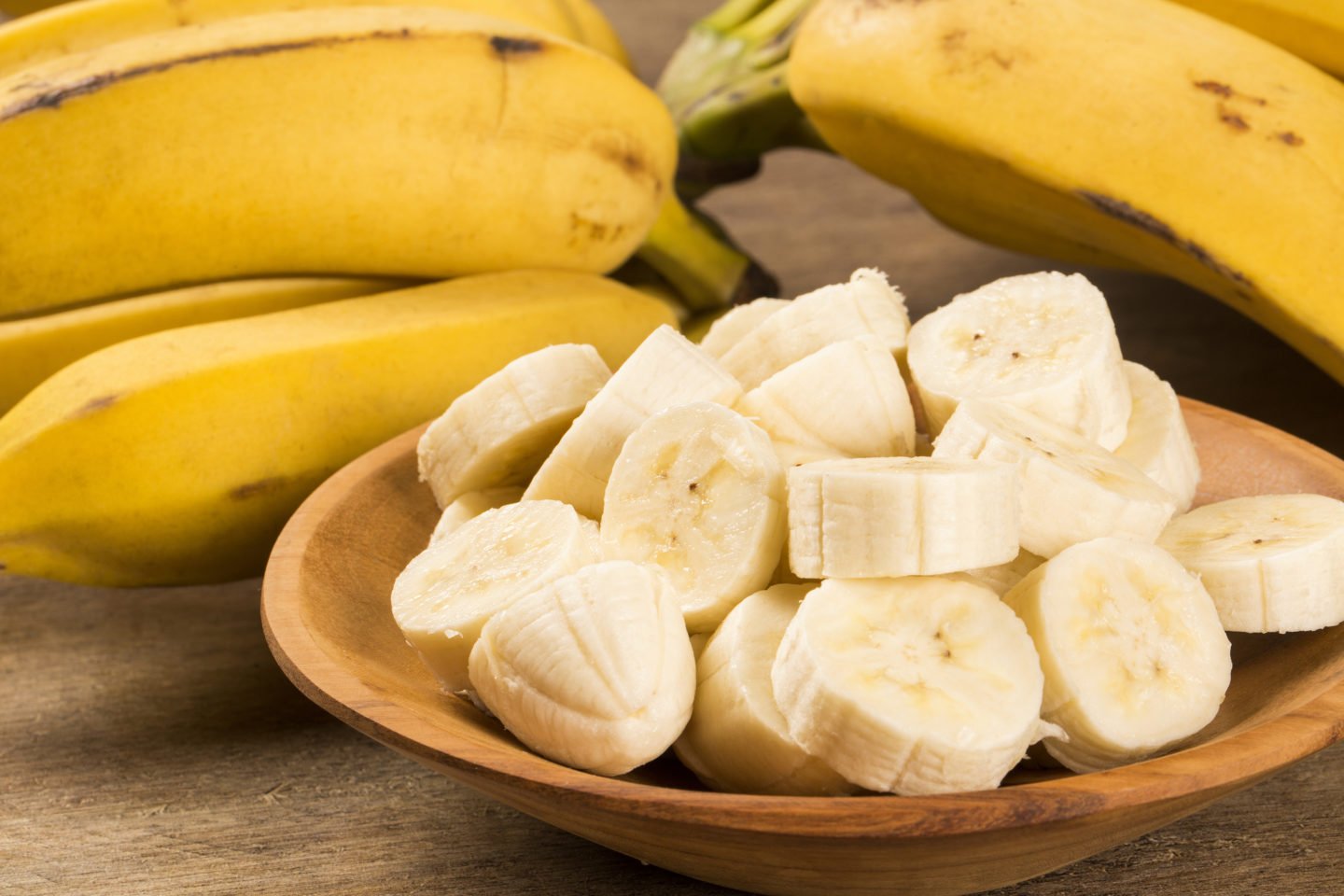 You've probably surmised that mashing bananas into desserts will work quite well as a substitute. But this option isn't great for consistency in cocktails like The Traveling Banana and Banana Alexander.
Instead, put those old frozen bananas to good use. Peel the fruit and microwave in one-minute bursts. Once the liquids are released, mash everything together and then strain through a cheesecloth or coffee filter.
The liquid can be reduced in a pan to create a thick, syrupy banana liqueur alternative. Stir in a shot of vodka if you want to up the alcohol.
8. Banana Sauce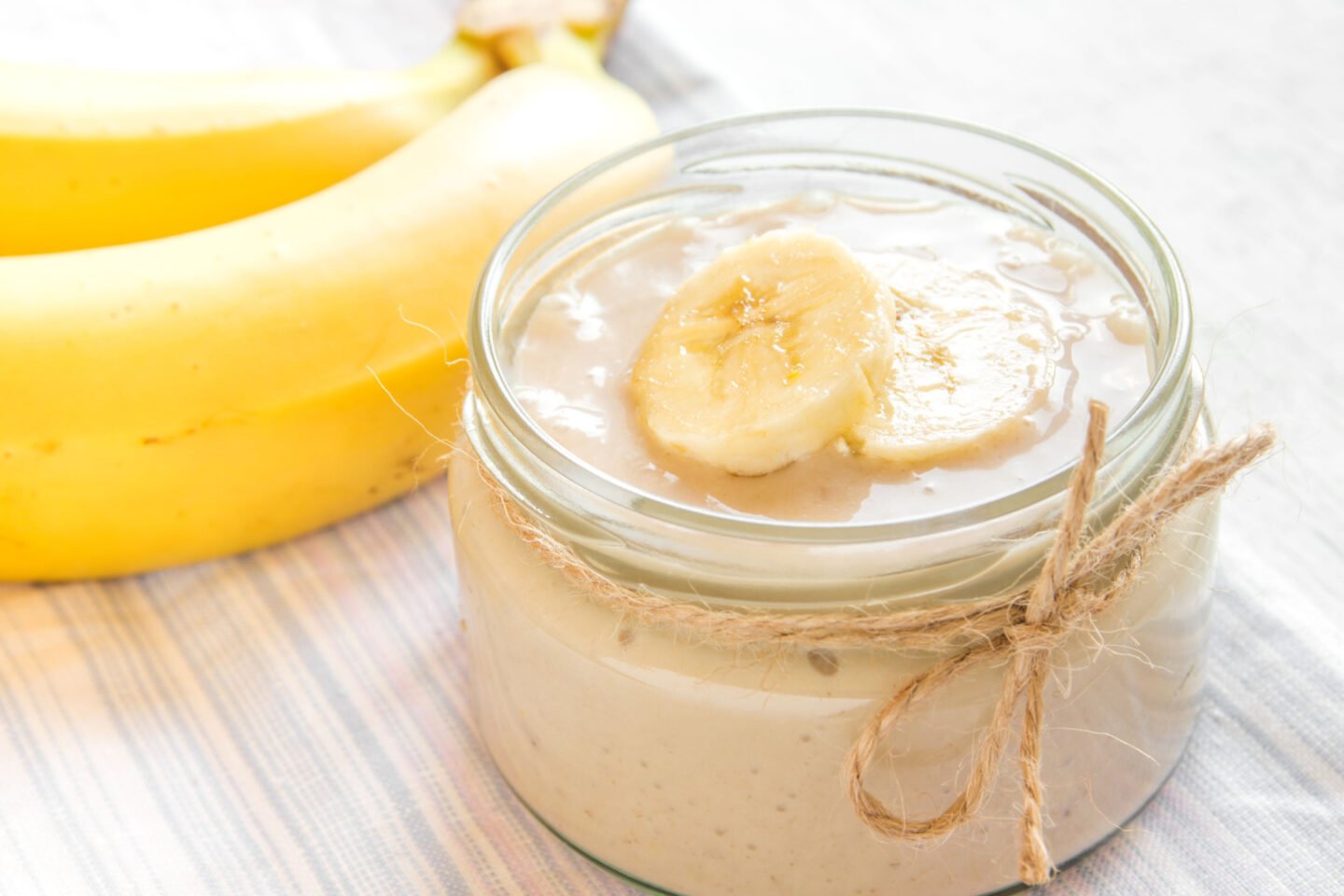 For savory dishes that benefit from bananas, try banana sauce. A good example is Filipino chicken meatball sauce which is perfect with UFC banana sauce stirred in. This sauce includes onions, spices, and garlic so please don't use this in drinks or sweet desserts.
9. Amaretto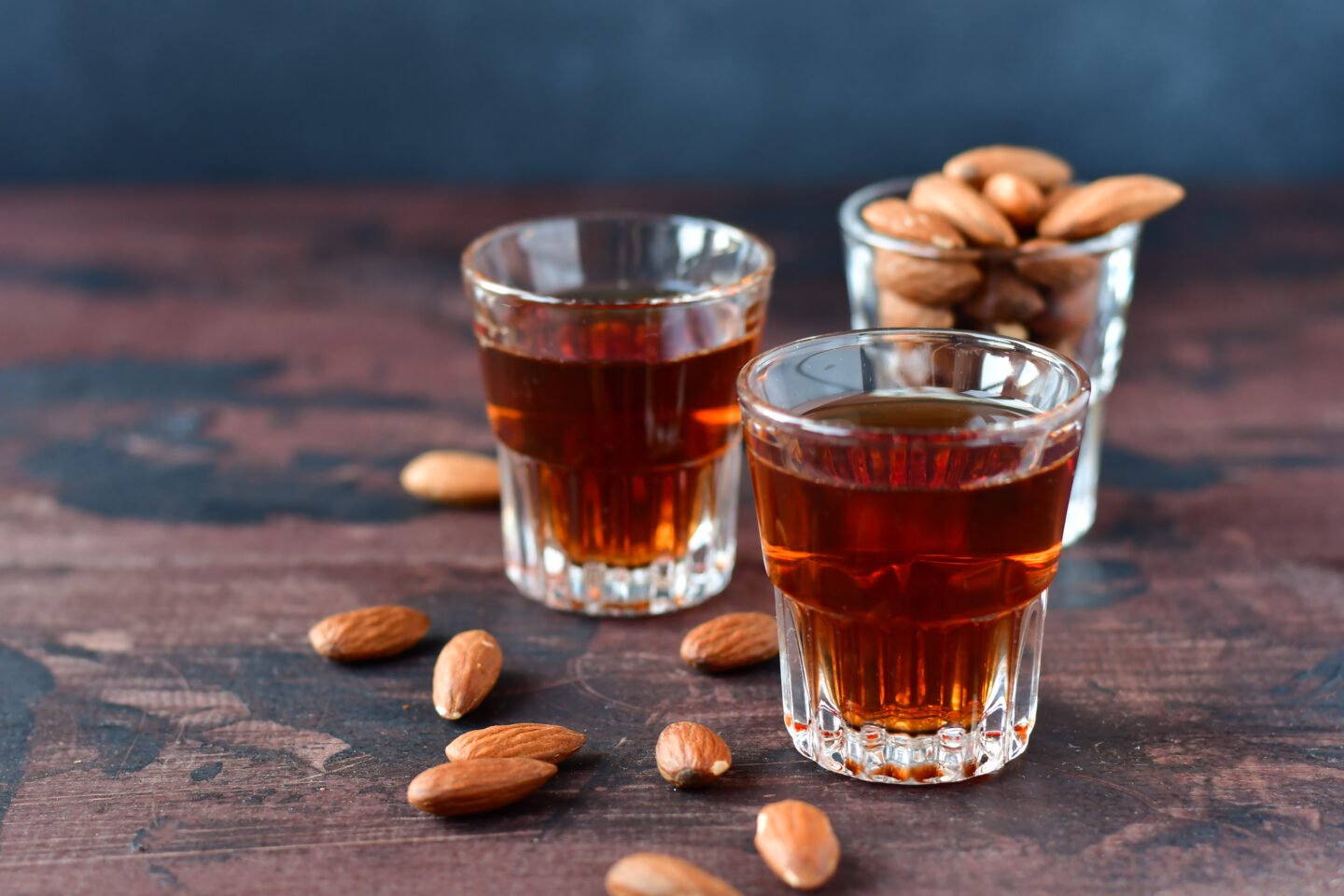 If you don't enjoy banana flavor, then try a different liqueur, such as amaretto. This Italian drink has an almond taste that is as at home in Bananas Foster as it is in cocktails or sipped on its own.
Amaretto is also a delicious replacement for Orgeat.
10. Pisang Ambon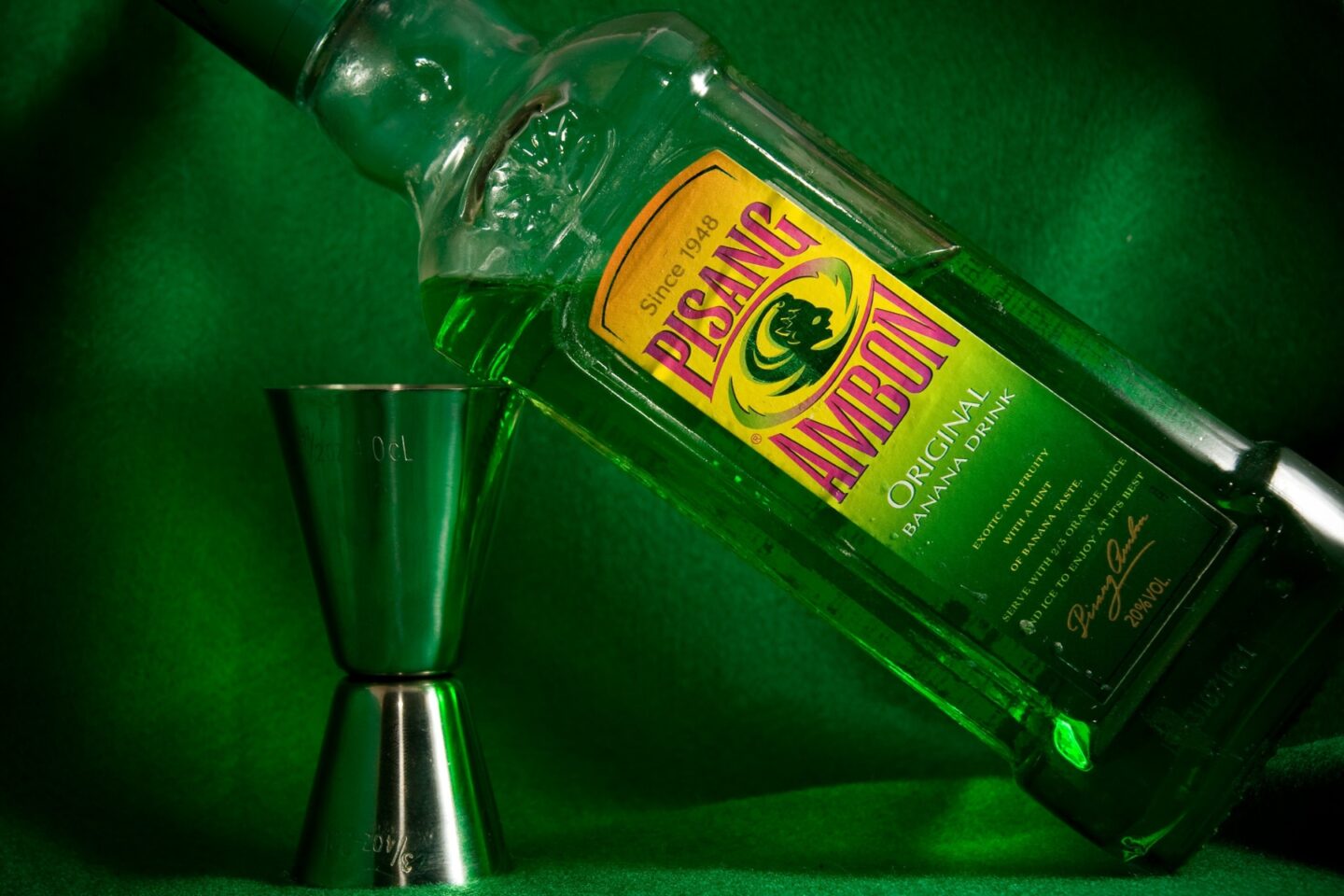 Pisang Ambon is a Dutch drink based on an old Indonesian recipe, similar to banana liqueur. It has a dominant banana flavor and is excellent for cocktails, thanks to its vibrant green color. Pisang Ambon is more complex, with additional herbaceous notes and a vanilla caramel aroma.
11. Make Your Own
A homemade banana liqueur is the best way to get your hands on a good quality product at a low price. This is a versatile recipe that can be made into a sweet dessert liqueur by increasing the sugar syrup and fruit. By reducing the fruit and sugar, you'll get a drier spirit with a subtle hint of banana.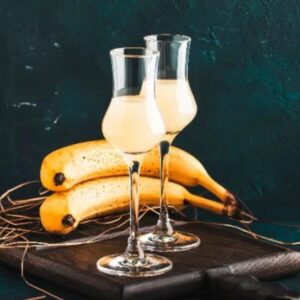 Homemade Banana Liqueur
This is a versatile recipe that can be made into a sweet dessert liqueur by increasing the sugar syrup and fruit. By reducing the fruit and sugar, you'll get a drier spirit with a subtle hint of banana.
Ingredients
5

ripe bananas

4

cups

white rum

1

cup

water

1 ½

cups

sugar
Instructions
Chop bananas into half-inch circles and add to a glass mason jar or similar sealable container with the rum. You need to add enough rum to cover the bananas, and there may be some leftovers that you can use in the next batch.

Seal the jar with a lid and then shake vigorously. Position the jar in a cool place away from direct sunlight or heat. Allow the fruit to infuse for three days.

Strain the liquid through a sieve and discard the fruit. Strain a second time through a cheesecloth or coffee filter to make sure all the solid bits are removed.

Make a simple syrup by adding the water and sugar to a small saucepan and heating on medium until simmering. Stir frequently until the sugar melts, then remove from the heat and allow to cool.

Combine the simple syrup and rum infusion in a jar or bottle and store in a cool place or the fridge.
Nutrition
Calories:
974
kcal
Carbohydrates:
108
g
Protein:
2
g
Fat:
1
g
Saturated Fat:
0.2
g
Polyunsaturated Fat:
0.1
g
Monounsaturated Fat:
0.05
g
Sodium:
8
mg
Potassium:
534
mg
Fiber:
4
g
Sugar:
93
g
Vitamin A:
94
IU
Vitamin C:
13
mg
Calcium:
10
mg
Iron:
1
mg
Related Reading:
What are some good Tuaca substitutes?
How do I replace Galliano in cocktails?
Commonly Asked Questions
What is the best brand of banana liqueur?
Although favorite brands often come down to personal preference, you'll find that Tempus Fugit Creme de Banane and Giffard Banane Du Bresil Liqueur are well regarded by mixologists. Other noteworthy brands include Hiram Walker, Marie Brizard, DrKuyper, and Bols.
Is banana liqueur vegan?
In general, most banana liqueurs like Giffard, Bols, Vok, and DuBouchett, are suitable for a vegan diet. Source. We recommend checking with the manufacturer to make sure.
How do I drink banana liqueur?
Banana liqueur is excellent added to exotic umbrella drinks and cocktails like a Backseat Bingo, Cachaça Me If You Can, or Bowie Intro. It is also popular for adding to cakes, puddings, savory dishes, and desserts. Perhaps the most popular banana liqueur recipe is Bananas Foster.
Summing Up
If you don't want alcohol in your food or drink, then banana extract is your best option. It's available in well-stocked grocery stores in the baking section. Otherwise, a bottle is easy to pick up online.
For a similar boozy ingredient to banana liqueur, try Banana schnapps, Banana rum, or Banana Cream Liqueur. They have subtle differences but won't ruin your next cocktail or Bananas Foster dessert.
The best alternative to buying a bottle of Crème de Banane is to make a small batch at home. Anyone can do it, and no specialist equipment is required. You'll get high-quality flavor at an affordable price.