Whether you're making mojitos or mai tais, a good bottle of rum is a must. However, if your bottle of Malibu has been sitting on top of your refrigerator for months, you might be wondering whether it's still safe to drink. Does Malibu rum go bad?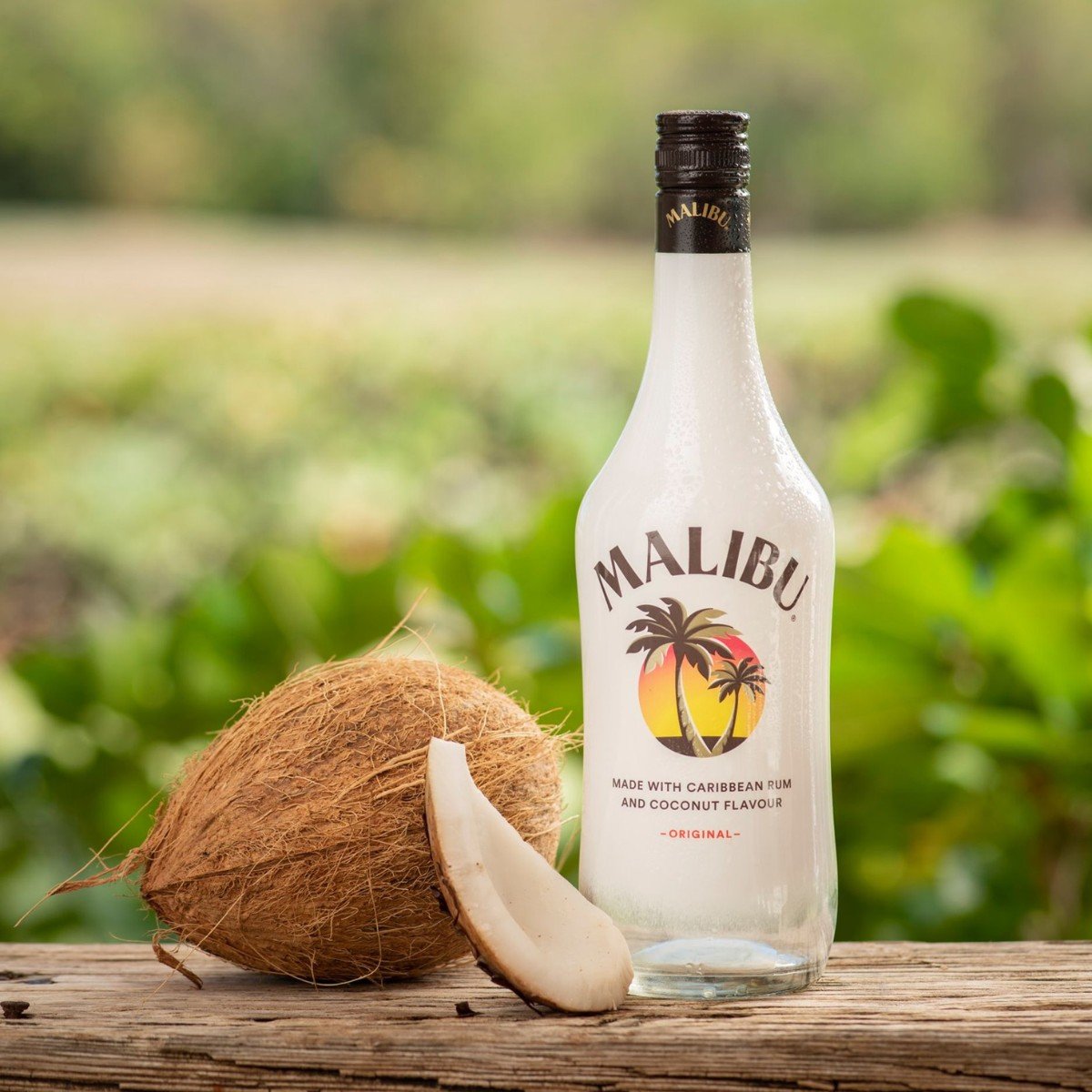 Technically, Malibu rum doesn't go bad. Drinking an old bottle won't make you sick as long as it isn't contaminated with other ingredients. However, if your bottle has been open for months, it is likely that some of the flavor has been lost.
Do you have a questionable bottle of Malibu rum you're wondering about? Make sure to take a close look at it and use our guide to determine whether or not it's safe to drink.
Table of Contents
How Long Does Malibu Rum Last?
Unlike other types of hard alcohol, Malibu rum is actually a liqueur. This means that in addition to its high alcohol content, it also includes other flavorings that give it a unique taste.
These additives change its shelf life since none of them last quite as long as pure alcohol. While a bottle of vodka will taste the same years down the road, the flavors added to Malibu rum will begin to degrade over time.
However, that's only if the bottle has been opened. If yours is still sealed, there's no harm in drinking it five or even ten years from now. It should still taste the same as it did when it was made.
Looking for an alternative to rum in your next mixed drink? Try one of these.
What About an Open Bottle of Malibu Rum?
As mentioned above, Malibu rum can keep for years if unopened since bacteria and other contaminants can't get in the bottle. But what happens when you open the bottle?
Overall, the changes to the flavor and appearance are relatively minor, especially in the short term. Over time, you will begin to notice the color of the drink changing slightly while the flavors begin to dull. After about 3 to 6 months, the flavor will have changed noticeably.
Does that mean you shouldn't drink it? It depends on your preference and what you're using it for. As long as it doesn't show any signs of spoilage, you're fine drinking it, though it's probably a good idea to give it a taste test first to see how much its flavor has faded.
Learn more about the contents and nutritional information of rum here.
The Best Way to Store Malibu Rum
As you can see, Malibu rum can have a fairly long shelf life, whether it's opened or not. However, the times estimated above are only accurate if your bottle is properly stored. Make sure to keep all these points in mind when deciding where and how to store your bottle.
A Cool, Dry Place
As with most perishable foods, the best place to store your bottle of Malibu rum is in a cool, dry place. A cupboard or pantry is perfect as long as it's not near sunlight or a heat source.
Both light and heat can stimulate the growth of bacteria. While bottled alcohol isn't particularly prone to bacteria growth, keeping it cool is just another layer of protection.
To Refrigerate or Not?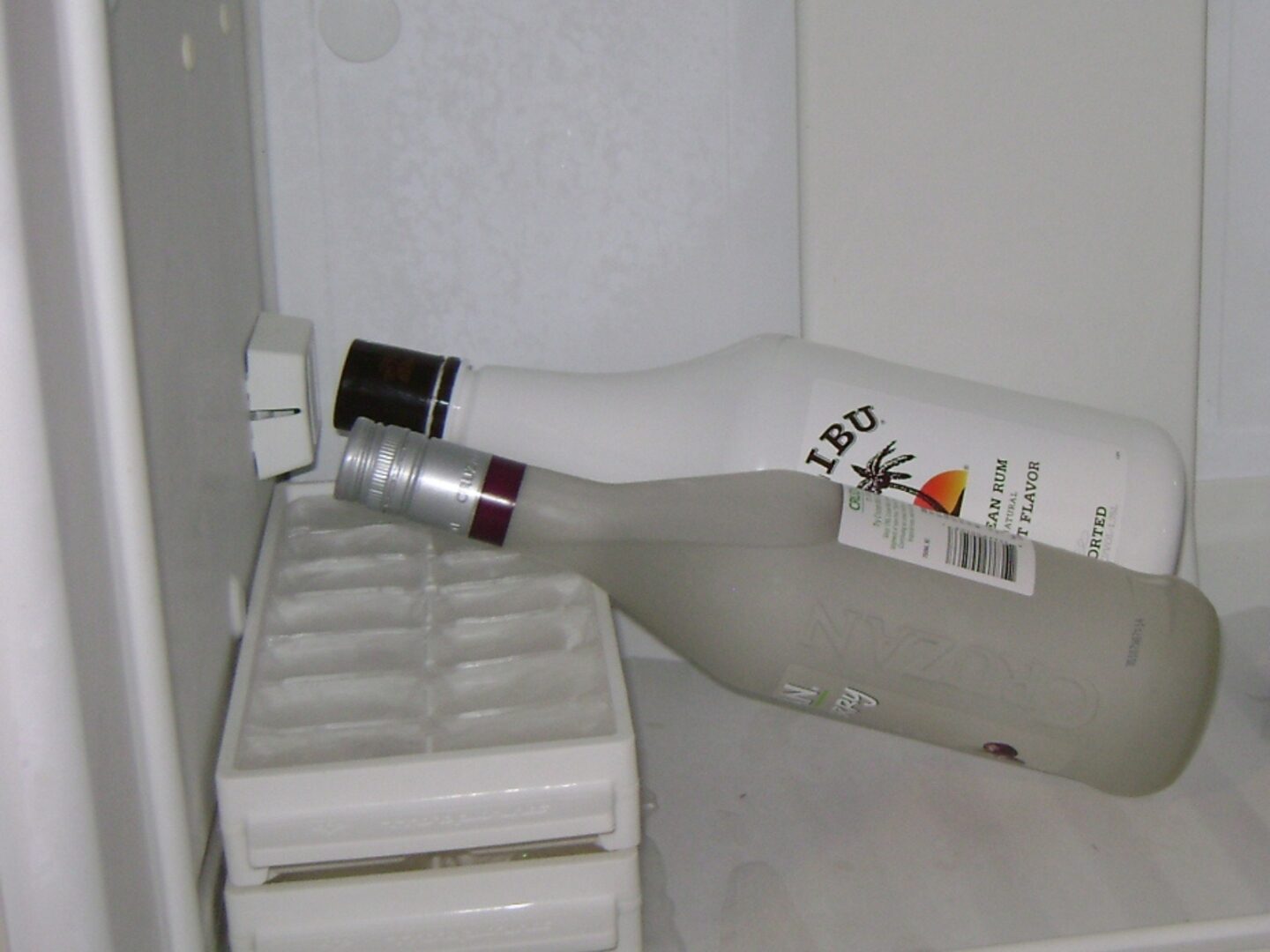 Refrigeration isn't necessary when it comes to storing alcohol, though it may be desirable if you like your mixed drinks cold and you're planning on drinking them soon. In this case, it's fine to refrigerate your bottle of Malibu. However, if you're not planning on consuming it in the near future, the pantry is probably a better option.
Seal Tightly
If you're using your bottle of liquor regularly, always double-check that it's thoroughly sealed before putting it away. If you leave alcohol out in the air for a long time, it will oxidize and lose its quality faster.
The Right-Sized Container
If you don't think you're going to finish your half-full bottle of Malibu anytime soon, it could be a good idea to re-bottle it. Pouring the remainder of your liquor into a smaller bottle reduces the amount of time it is exposed to air. This can slow oxidation and keep your beverage drinkable for longer.