The main difference between oat milk and cow's milk is the absence of lactose in oat milk. However, this does not make cow's milk unhealthy. Cow's milk contains more protein and is fortified with vitamins A, B12, C, and D and minerals like calcium. On the other hand, besides vitamins and minerals, oat milk contains fiber and lower fat content.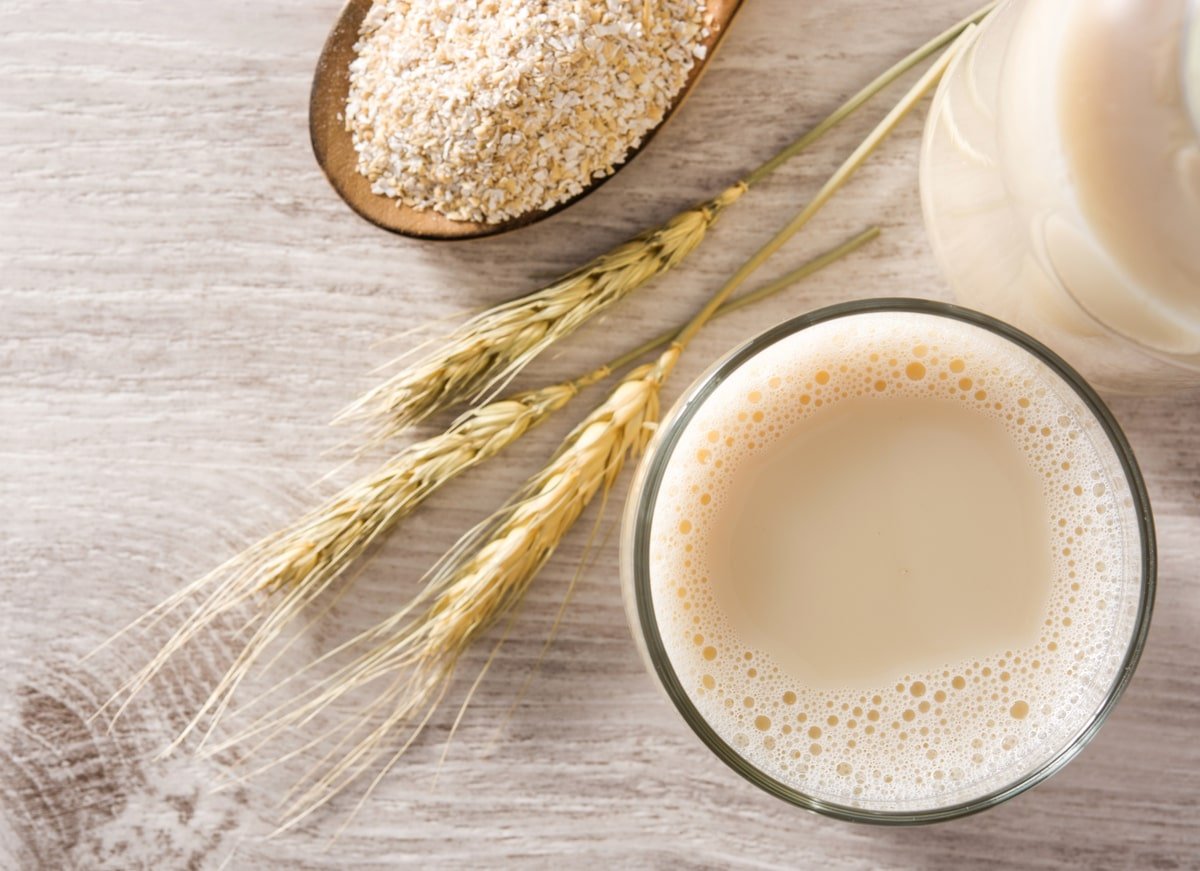 While both oat milk and cow's milk are healthy and provide necessary nutrients, they have key differences and similarities, and we're bringing them to you side-by-side so that you can make a comparison for yourself. Read on to know which type of milk is healthier and which is best suited for you.
Table of Contents
An Introduction to Cow's Milk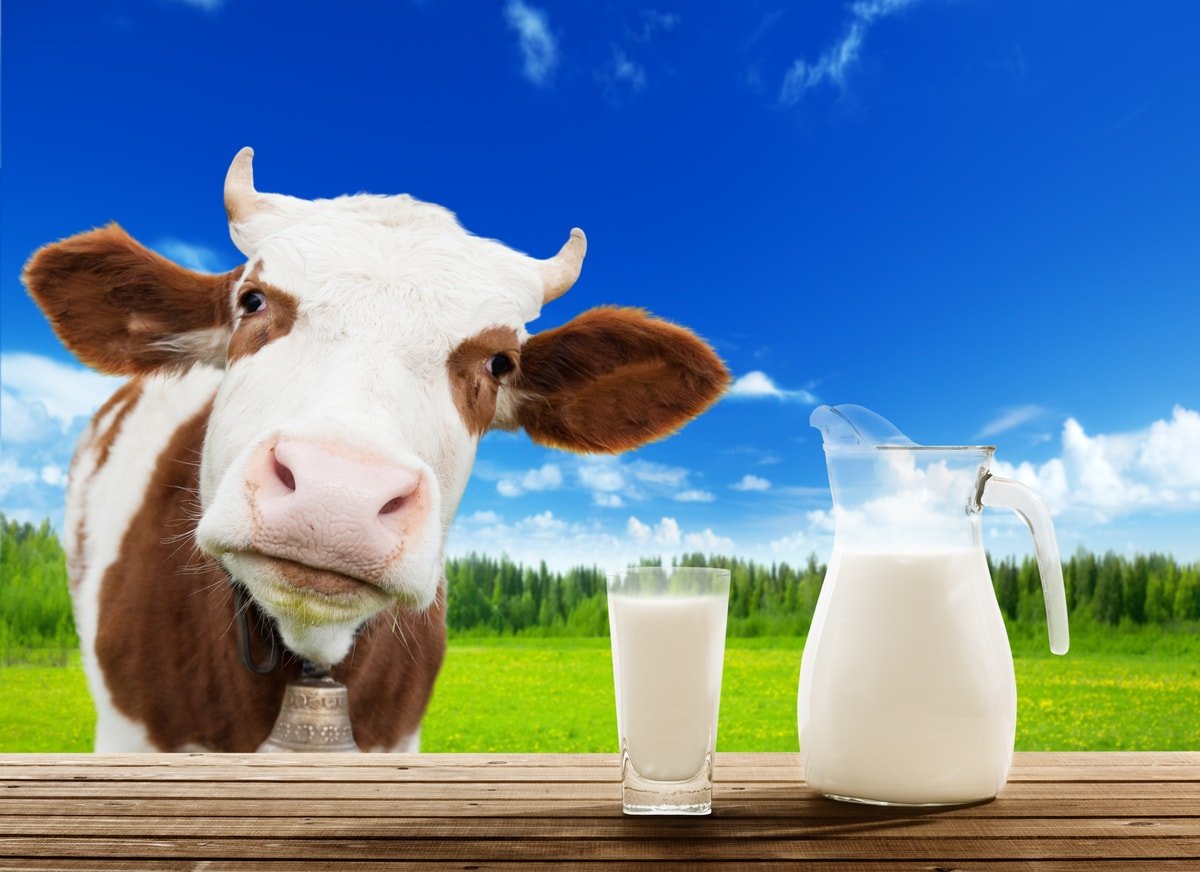 Milk is a natural source of fat, calories, and nutrients, but we humans produce our own milk, so why did we ever start drinking the milk of other species? While we don't have the definitive answer to that question (not until we finish our time machine), we know that humans started consuming cow's milk at least six or seven thousand years ago.
What makes this discovery even more shocking is that people drank milk before they could even digest it. Even today, lactose intolerance is a widespread condition, with roughly 30 to 50 million Americans having a reduced capacity to digest milk, if at all. It also seems that lactose intolerance affects some ethnicities more than others, as Asian and African individuals have a much lower tolerance than Caucasians. One big reason for this difference is that most Asian and African cultures don't regularly consume milk, so their bodies don't learn how to digest it.
For comparison, while up to 100 percent of Asians, Native Americans, and around 80 percent of African Americans can't fully digest cow's milk, only around two percent of Europeans can't (no pun intended).
That said, lactose intolerant people and cultures don't avoid dairy altogether. Many regions will ferment milk to create other products like cheese and yogurt, which breaks down the lactose proteins to allow for better digestion.
Why Do We Drink Milk From Other Animals?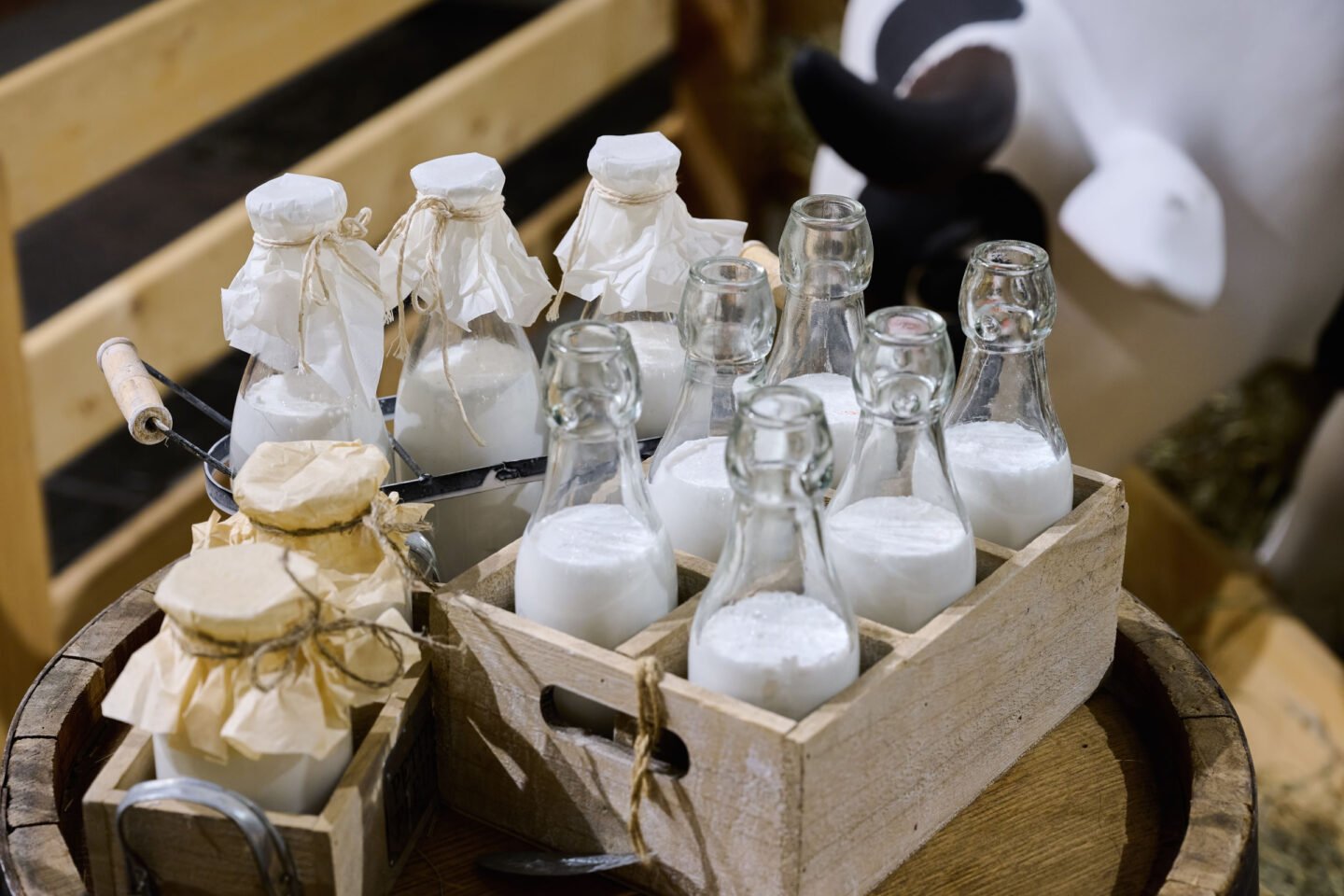 Although cow's milk is by far the most common, humans drink dairy milk from other animals around the world, including sheep, goats, camels, and more. However, why are humans the only species to drink milk from other animals? Here are a few common theories:
Fast Nutrition - Since milk delivers fat, calories, and vitamins, it's easier to get a complete meal without hunting or foraging for multiple ingredients.
Non-Milk Food Production - Milk is used to create numerous food products, such as butter, cheese, and yogurt. If people were making these items already, it makes sense that they would drink the milk in its pre-food form too.
Animal Domestication - Humans are the only species to domesticate other animals, so we're also the only ones who have access to their milk. It's much harder for animals to drink each other's milk in the wild, and they really have no biological reason to do it. However, if a milk-producing animal (i.e., a cow) adopted a baby from a different species (i.e., a goat), it would likely be able to share its milk.
How Does Lactose Intolerance Work?
Lactose is a natural sugar found in milk and dairy products. Modern humans have developed a genetic mutation that produces the digestive enzyme lactase, which breaks down lactose to be digested for nutrients. Babies automatically create lactase, but its presence fades as a child gets older. Lactose intolerance only occurs in teens and adults who don't make enough lactase. Symptoms of this condition including bloating, diarrhea, vomiting, and indigestion.
There are three types of lactose intolerance — primary, secondary, and developmental. Here's how each one affects the body:
Primary Lactose Intolerance - This is the most common type of intolerance, marked by a significant drop in lactase production as one gets older. Typically, those with primary lactose intolerance can digest dairy through adolescence but may not be able to once they reach adulthood.
Secondary Intolerance - Rather than a natural drop-off of lactase production, the intolerance stems from an illness or injury. In this case, treating the underlying condition can relieve the symptoms of lactose intolerance.
Developmental Intolerance - In this instance, a person is born without the ability to produce lactase, meaning that they can't drink milk at any age, even as a baby. This type of lactose intolerance is genetic and must be passed by both the mother and father.
What are the Benefits of Drinking Cow's Milk?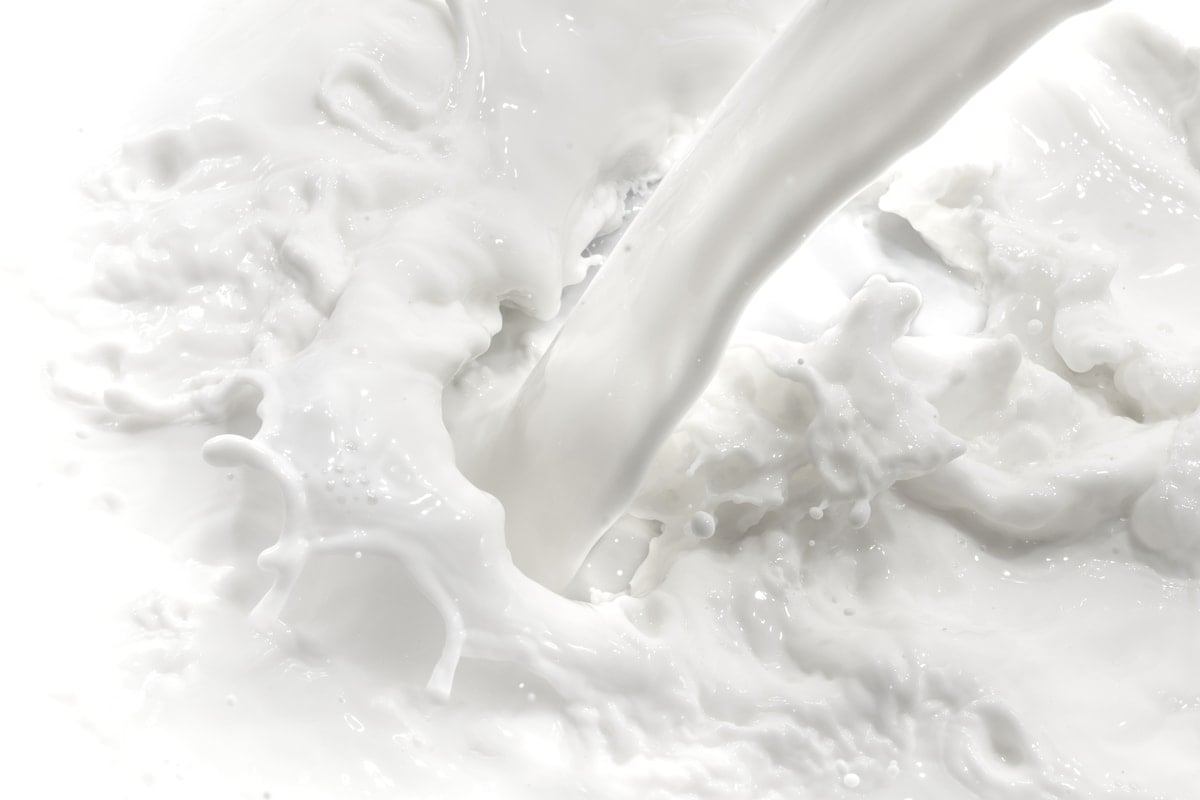 With so many people worldwide intolerant to cow's milk, why is the beverage so abundant? Here are the top reasons why a glass of cow's milk can be beneficial for those without lactose intolerance:
Packed With Nutrients - We'll get into the specifics later on when comparing cow's milk to oat milk, but the beverage contains seven primary vitamins and minerals, including calcium, riboflavin, magnesium, and vitamin D.
Provides Natural Protein - If you're a meat-eater, you probably don't have to worry about a protein deficiency. However, milk contains around eight grams of protein per cup, making it a valuable resource.
Weight Loss - While you might think that fat-free milk is better for you, a study shows that whole milk is actually ideal for losing weight. Because milk helps you feel full for longer, you eat fewer calories overall.
An Introduction to Oat Milk
While there are many types of plant-based milk out there, such as almond milk, soy milk, and coconut milk, we're focusing on just one: oat milk. This dairy milk alternative has become far more popular in the last 30 years, thanks to its health benefits and the fact that it doesn't affect lactose intolerance. Oat milk offers a safer alternative for those who love eating foods with dairy but don't love the side effects of too little lactase in their system.
Another highlight of oat milk is that you can make your own at home! Most people don't have access to cows in their backyard, but all you need to make a batch of fresh, homemade oat milk is some rolled oats, a blender, and a strainer.
How to Make Oat Milk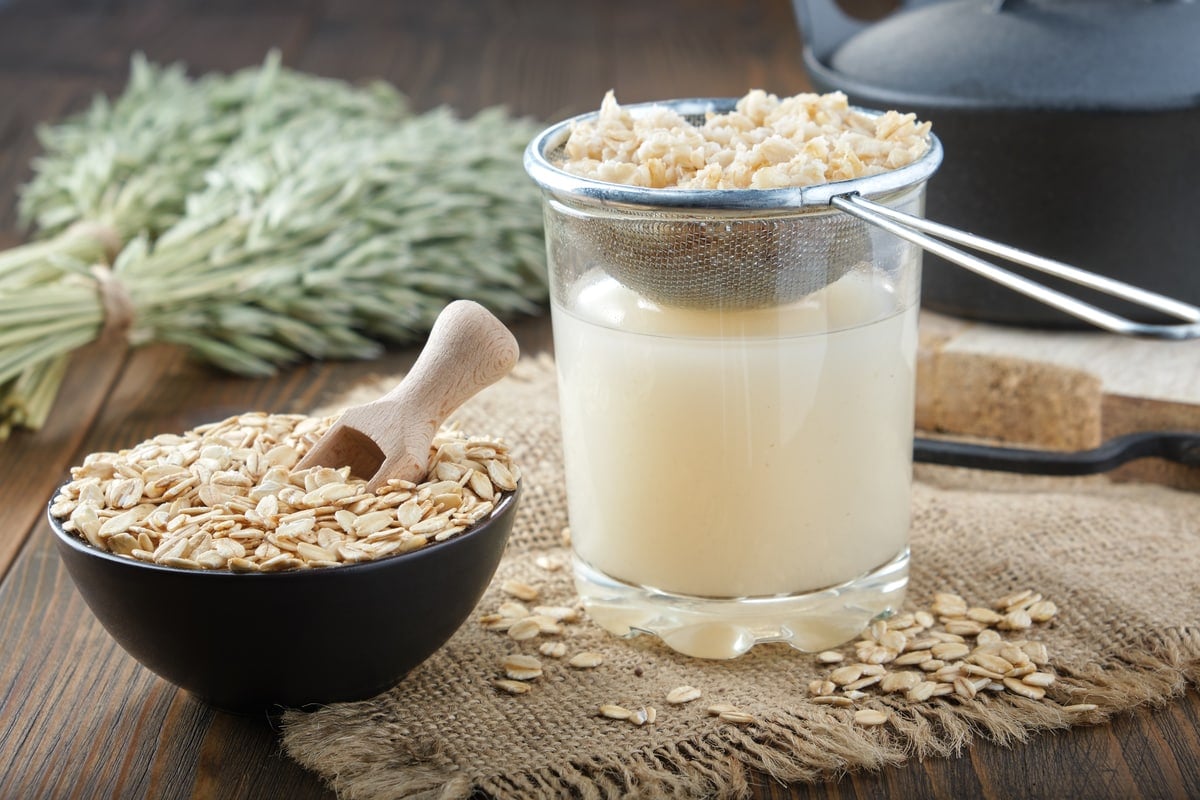 Although you can buy oat milk in a carton (or jug) from the store, making your own can provide better control over the mixture and will enable you to incorporate other ingredients for a healthier, more nutritious beverage. To make oat milk, follow these steps:
Step One: Mix one cup of rolled oats (any kind) with four cups of water.
Step Two: Blend these ingredients until smooth.
Step Three: Strain the milk through a cheesecloth to remove all large chunks.
Step Four: Enjoy!
If you don't mind a thicker drink, you can skip step three and enjoy your oat milk more as a smoothie. You can also add flavors like strawberries, chocolate, or bananas if you like to create a tastier concoction.
Oat Milk vs. Cow's Milk: Which is Healthier?
Now that we have some background on both types of milk, let's break down the various elements and see which one is better for your body. That said, keep in mind that if you're lactose intolerant, you can buy lactose-free, non-dairy milk or nut milk as well, so don't assume that these are the only two options.
Nutrients By the Numbers
Here are the various nutrients included in both oat milk and cow's milk per eight-ounce cup.
Protein: 8 grams
Calcium: 27 percent of daily value (DV) recommendation
Vitamin A: 7 percent DV
Vitamin D: 31 percent DV
Potassium: 9 percent DV
Vitamin B-6: 5 percent DV
Magnesium: 6 percent DV
Fiber: 0 grams
Carbs: 12 grams
Fat: 8 grams
Protein: 3 grams
Calcium: 27 percent DV
Vitamin A: 18 percent DV
Vitamin D: 18 percent DV
Potassium: 6 percent DV
Magnesium: Varies
Fiber: 2 grams
Carbs: 16 grams
Fat: 5 grams
As you'll notice, most oat milk is fortified with vitamins and minerals (including vitamin B12), so if you make your own at home, you'll lose a lot of these nutrients (unless you drink your milk unstrained). Overall, both options are pretty evenly balanced, particularly when talking about calcium. Let's break down each nutrient and how it affects the body.
Protein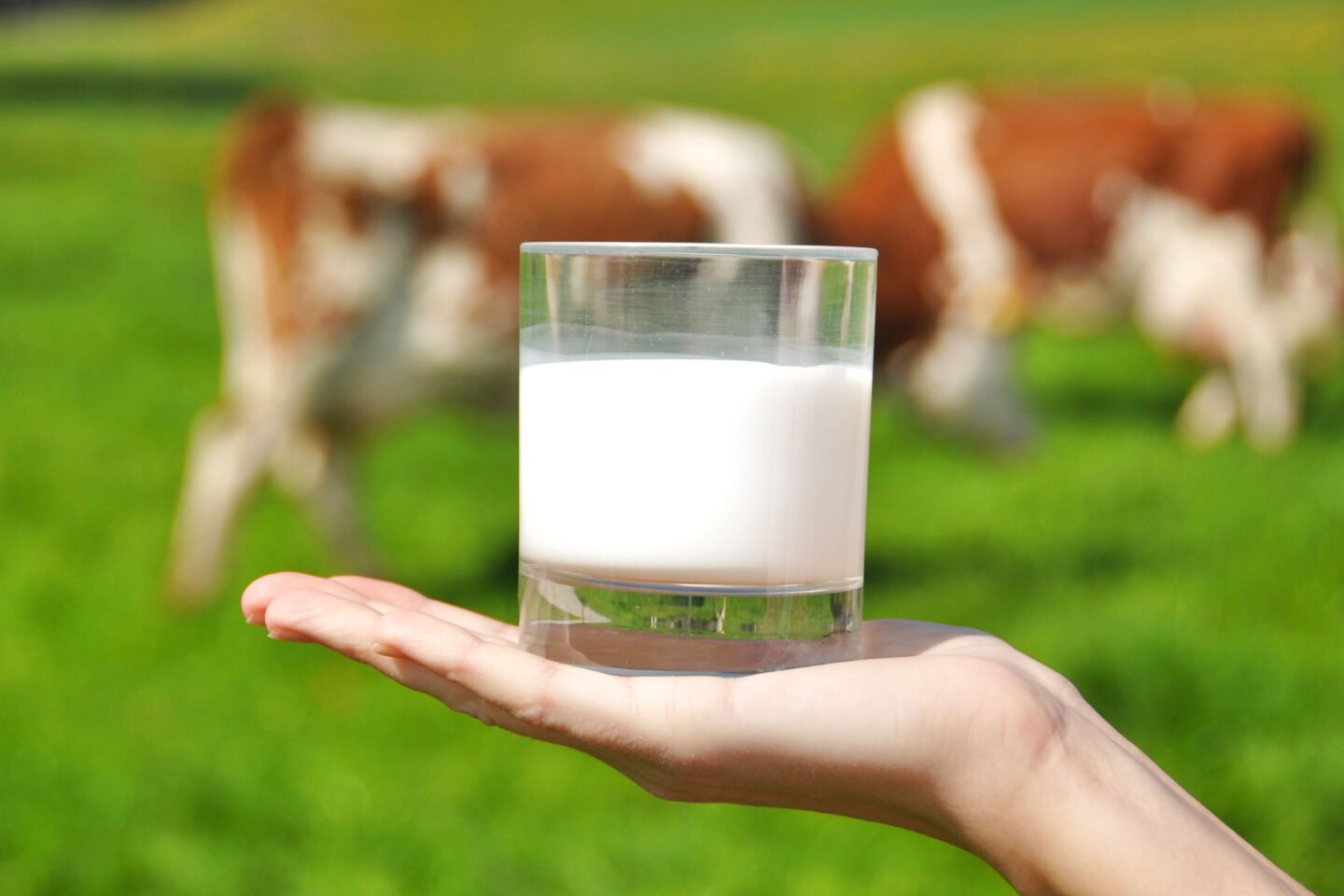 Protein is an essential building block that your body uses for all sorts of purposes. Protein helps build muscles and other tissues, meaning that you need a sufficient amount of it to stay healthy. The only way we can get more protein is through the food we eat. Without protein, we couldn't make new cells to replace old ones as they die off. On average, an adult should consume 0.36 ounces of protein per pound. So, a 150-pound person should eat 54 grams. Active individuals need more protein to help replace muscle cells after a workout.
Winner: Cow Milk
Calcium
Your bones are made of two ingredients - calcium phosphate and collagen (protein). So, consuming sufficient calcium can help keep your bones strong and healthy. For most people, dairy products like milk are their only source of calcium, although some vegetables have a lot of this mineral as well.
Winner: Tie
Vitamin A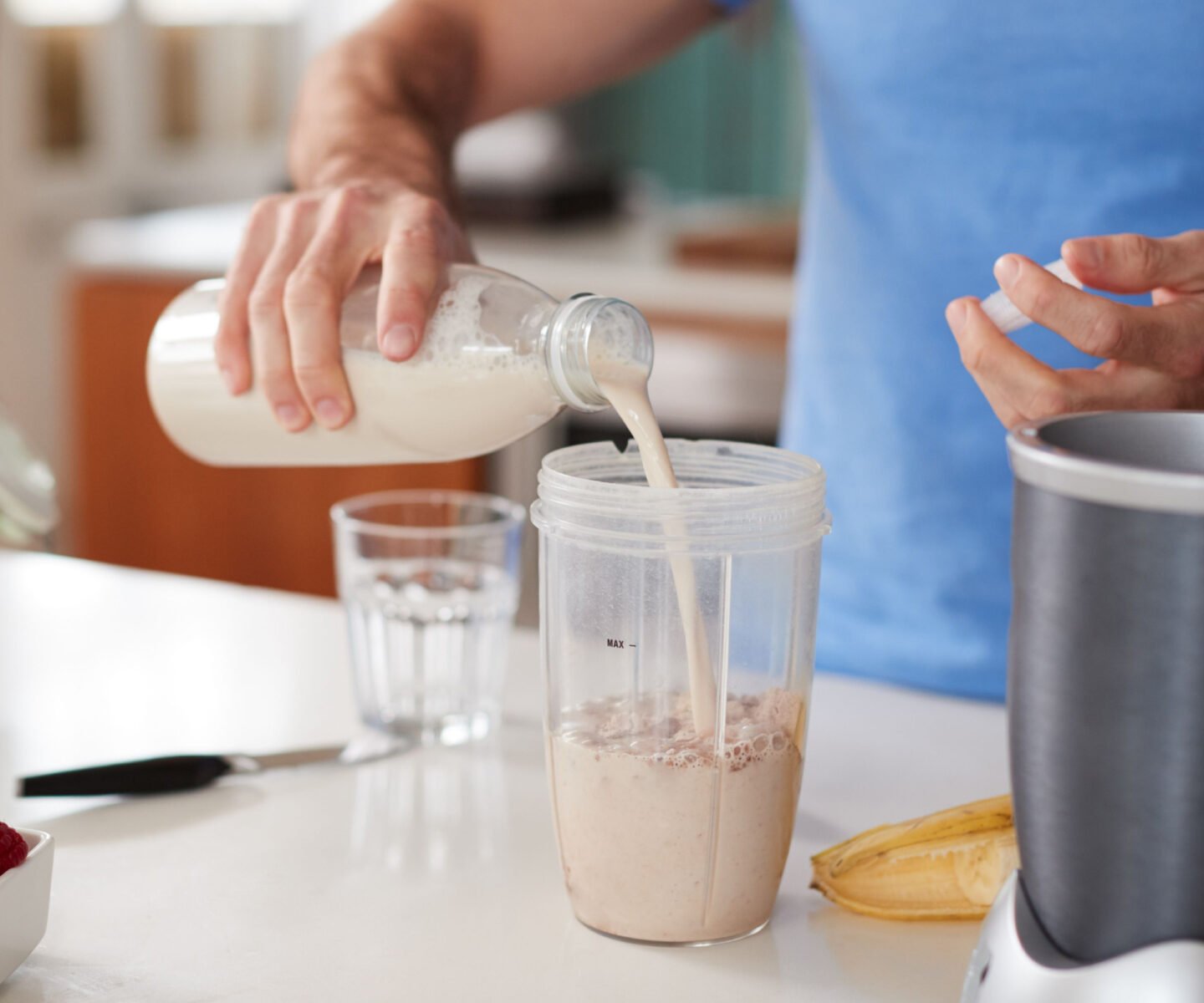 This vitamin is essential for a properly working body. Vitamin A helps regulate many internal systems, including vision, immunity, and reproductive health. Most of your internal organs use vitamin A to stay robust, such as the heart, lungs, and kidneys. While it's possible to eat too much vitamin A (which causes problems), that typically only occurs when someone takes a vitamin supplement. Otherwise, you need to get plenty of it through food.
Winner: Oat Milk
Vitamin D
While calcium is used to build bone cells, vitamin D makes the whole process possible. Without sufficient vitamin D, the bones can shrink and become brittle, leading to osteoporosis. The easiest way to get this vitamin is to stand out in the sun, as UV rays hitting the skin triggers production within the body. However, ingesting it via food, particularly calcium-rich ones, can make it easier to build stronger bones.
Winner: Cow Milk
Potassium
Did you know that you're supposed to consume around 4,700 mg of potassium every day? Unfortunately, many Americans fall superbly short of this number, which can contribute to various health problems. Potassium is necessary for cell generation and regulation, as well as managing your heartbeat and muscles. Without this essential nutrient, you can develop issues like high blood pressure.
Winner: Cow Milk
Magnesium
Like potassium, magnesium is an essential mineral that helps regulate tons of internal systems. Magnesium helps facilitate nerve and muscle function, blood pressure, and blood sugar. This mineral is also used to help make bone and protein.
Winner: Depends. Oats by themselves have magnesium, but much of it gets removed during the straining process. Some brands may add it back in, but it can be hard to tell how much since magnesium doesn't show up on many nutrition labels.
Fiber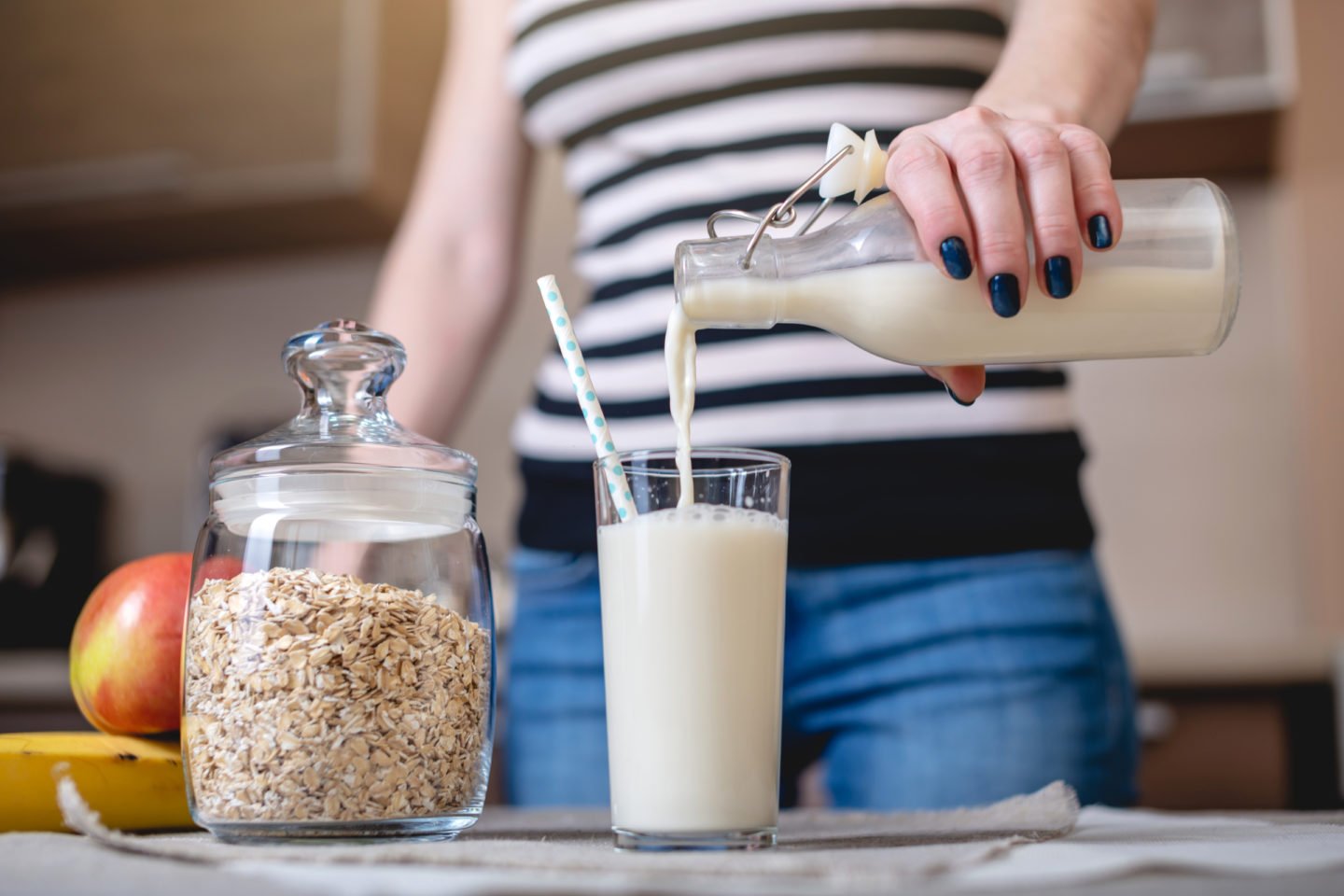 Dietary fiber is an indigestible carbohydrate. Although your body can't process it, fiber can help in several ways, such as regulating blood sugar levels and cholesterol. There's a difference between soluble fiber and insoluble fiber, though, as the former is what can help manage blood sugar and cholesterol. Insoluble fiber works to clean out your digestive system and keeps your bowel movements more consistent.
Winner: Oat Milk
Carbs and Fat
There's a lot of conflicting information about carbs and fat out there, particularly when it comes to weight gain or loss. Overall, fat helps you stay satiated, while carbs provide long-term energy. Overall, you want to manage your carb and fat intake and not go overboard in either case. Daily recommendations are that you should get about 20 to 35 percent of total calories from fat and 45 to 65 percent of total calories from carbohydrates.
Winner: Depends. Neither milk option will push you overboard for your daily intake, but you should pay attention to your total levels and how each milk affects them. Also, keep in mind that one of oat milk's benefits is that it has no saturated fat, while whole cow's milk does.
Bottom Line: Cow's Milk is Slightly Healthier, Provided You Aren't Lactose Intolerant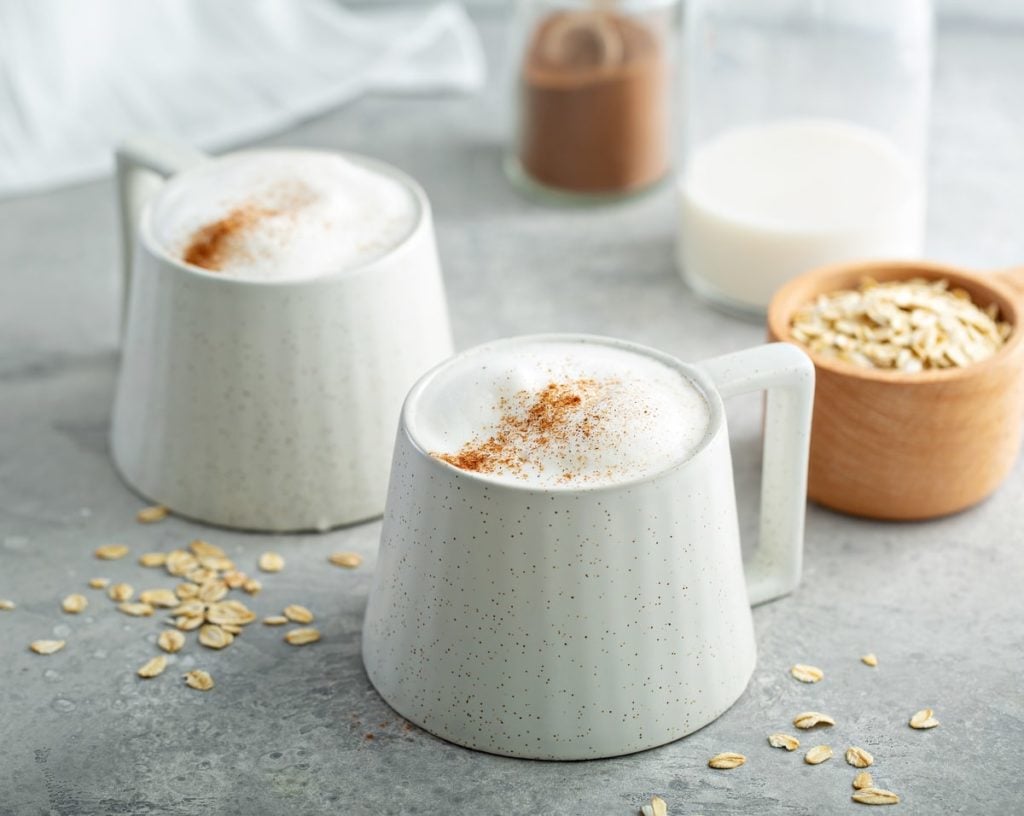 Milk is a healthy part of any diet as long as you drink it in moderation. Those with lactose intolerance should stick to alternative milks (like oat milk) or lactose-free cow milk to avoid potential issues. Also, keep in mind that lactose intolerance isn't an either-or situation. In many cases, a person can tolerate some lactose, but they need to pay closer attention to how much they consume at once.
Sources:
https://www.nichd.nih.gov/sites/default/files/publications/pubs/documents/NICHD_MM_Lactose_FS_rev.pdf
https://www.sciencemag.org/news/2021/01/humans-were-drinking-milk-they-could-digest-it
https://www.hopkinsmedicine.org/health/conditions-and-diseases/lactose-intolerance
https://www.mayoclinic.org/diseases-conditions/lactose-intolerance/symptoms-causes/syc-20374232
https://pubmed.ncbi.nlm.nih.gov/28856083/
https://www.healthline.com/nutrition/oat-milk#nutrition
https://fdc.nal.usda.gov/fdc-app.html#/food-details/746782/nutrients
https://www.sclhealth.org/blog/2019/07/how-much-protein-is-simply-too-much
https://www.bones.nih.gov/health-info/bone/bone-health/what-is-bone
https://ods.od.nih.gov/factsheets/VitaminA-Consumer
https://ods.od.nih.gov/factsheets/VitaminD-HealthProfessional/
https://ods.od.nih.gov/factsheets/Magnesium-Consumer
https://www.health.harvard.edu/staying-healthy/the-importance-of-potassium
https://my.clevelandclinic.org/health/articles/11208-fat-what-you-need-to-know
https://www.mayoclinic.org/healthy-lifestyle/nutrition-and-healthy-eating/in-depth/carbohydrates/art-20045705