The sunchoke is a species of sunflower that looks a lot like ginger. It is also known as sunroot, earth apple, or Jerusalem artichoke. The edible part of the plant is a tuber which can be eaten like a root vegetable. When consumed raw, the sunchoke is crispy in texture and offers a mild, nutty, slightly sweet flavor.
Depending on the season, sunchokes can be challenging to find on the supermarket shelf. You may want to consider leaving them out of your recipe if they're a small part of the dish. It's flavor is quite subtle and won't mess with the overall recipe too much is omitted. Still looking for a suitable sunchoke substitute? We have some excellent options so keep reading.
Related Post:
What do artichokes taste like? Get all the details.

Table of Contents
Recommended substitutes for sunchoke

Whichever one you choose, if the recipe calls for one cup of sunchoke, use the same quantity of the replacement.
1. Jicama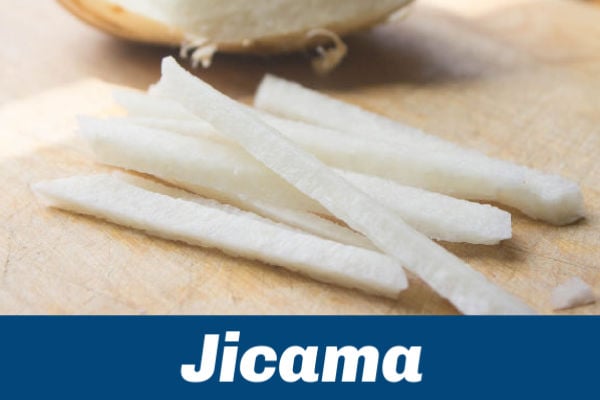 Jicama is a crunchy vegetable that has a sweet flavor similar to the sweet potato. It is a mild vegetable that will work well in any recipe that calls for the use of sunchoke. The biggest challenge with jicama is that it can be hard to find in major supermarkets. Instead, visit Asian grocers who will usually have this item if it's in season.
2. Artichokes hearts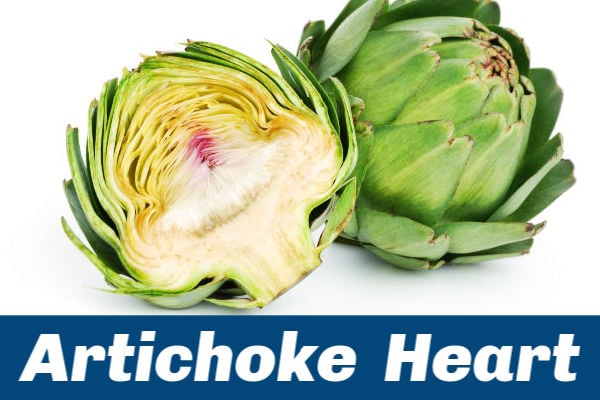 Artichokes hearts look a lot different than the sunchoke. But, their flavor is remarkably similar. The main difference is that artichokes hearts have a much softer texture so you wouldn't use them in recipes that call for raw sunchoke.
3. Water chestnuts
Water chestnuts have a mild, sweet flavor and a crispy texture. Their neutral taste allows then to fit into many recipes. If the dish you're cooking is all sunchoke, then you wouldn't want to replace them with chestnuts. Water chestnuts are best used as an additional ingredient for meals like stirfries.
How to prepare sunchokes
Sunchokes can be peeled like potatoes, using a peeler or paring knife. Leaving the skins on is also an option if you like added texture to your dish. You'll find that the skins have the most flavor which some will find too overwhelming.
How to make sunchoke puree
Sunchoke puree is quick and easy and is the perfect side to serve with seared scallops.
Ingredients
1 Tbsp butter
½ cup thinly sliced leeks
salt and pepper to season
2 cups sunchokes, peeled and sliced thinly
¼ cup heavy cream
Squeeze of lemon juice
Method
Add butter to a saucepan on a medium heat. Once butter is melted, add the sliced leeks and season with salt and pepper. Cook until the leeks are tender.
Add the sunchokes and cook for 5 minutes, stirring occasionally.
Reduce heat to low then stir in the cream and cook for 10 minutes.
Scoop sunchokes into a blender or food processor and add a squeeze of lemon juice. Process until smooth.
Serve on a plate with a seared scallop on top and some chopped chives as a garnish.
9 recommended sunchoke seasonings
How to make sunchoke soup
Serves 4
Ingredients
2 Tbsp olive oil
1 medium onion, diced
3 stalk celery, chopped
8 garlic cloves
1lb sunchokes, washed and sliced
4 cups vegetable stock
½ cup cream
1 Tbsp butter
4 sprigs of rosemary
salt and pepper to taste
Method
Heat oil in a heavy-bottomed saucepan then add onion, celery, and garlic and cook until softened.
Add sunchokes and stock, bring to boil then simmer for 30 minutes.
Remove from heat and use an immersion blender to process or add to a food processor. Once combined, add cream, parsley and butter then season with salt and pepper.
Serve in soup bowls with a garnish of rosemary.
Nutrition in 1 cup of sliced sunchoke
| Calories | 109 |
| --- | --- |
| Protein | 3g |
| Fat | 0g |
| Saturated Fat | 0g |
| Monosaturated Fat | 0g |
| Carbohydrates | 26g |
| Sugar | 14g |
| Fiber | 2g |
Nutritional facts Source.
A quick warning
Sunchokes contain inulin. When humans ingest it, the result is gas. How it affects us can vary from person to person. We recommend eating this vegetable in small doses. Say no more.
Roasted sunchoke recipe

Ingredients
1 lb sunchokes, washed and thinly sliced
2 Tbsp olive oil
Salt and pepper, to taste
¼ cup continental parsley, chopped finely
Method
Set oven to 425° F and position the rack in the center of the oven.
Mix the sunchokes, oil, and seasoning with your hands until well combined.
Place the sunchoke pieces on a lined oven tray. Avoid double stacking the slices.
Cook for 20 minutes, turning them after 10 minutes. Remove from oven and allow to slightly cool before adding to a bowl.
Garnish with parsley and serve with a splash of olive oil.
Sunchoke season
In North America, the peak season is October through to April, although they are available year-round.
Handy tip: If you have decided to grow sunchokes then they'll deliver the best taste! Dig them up after a frost to harvest them at a point that locks in their delicious flavor.
Watch how to harvest sunchokes
Summing Up
Sunchokes look like a cross between ginger and potato and are perfect for soups, casseroles, roasting or puree. Are you looking for a decent substitute for sunchoke? Three suitable options are jicamas, artichoke hearts, and water chestnuts. They won't mimic the taste and texture perfectly, but they're a close fit.
If sunchokes are a small part of the whole recipe, then you may want to consider leaving them out without a replacement. Sunchokes are a mild ingredient, and omitting them won't have a big impact on the dish.
What is your favorite ingredient to use as an alternative to sunchoke? Let us know in the comments below.