Although it will always be associated with Italy, pasta is popular globally. It's usually cheap and easy to produce, and it's fantastically versatile in the kitchen, where it's often served with delicious sauces or salads.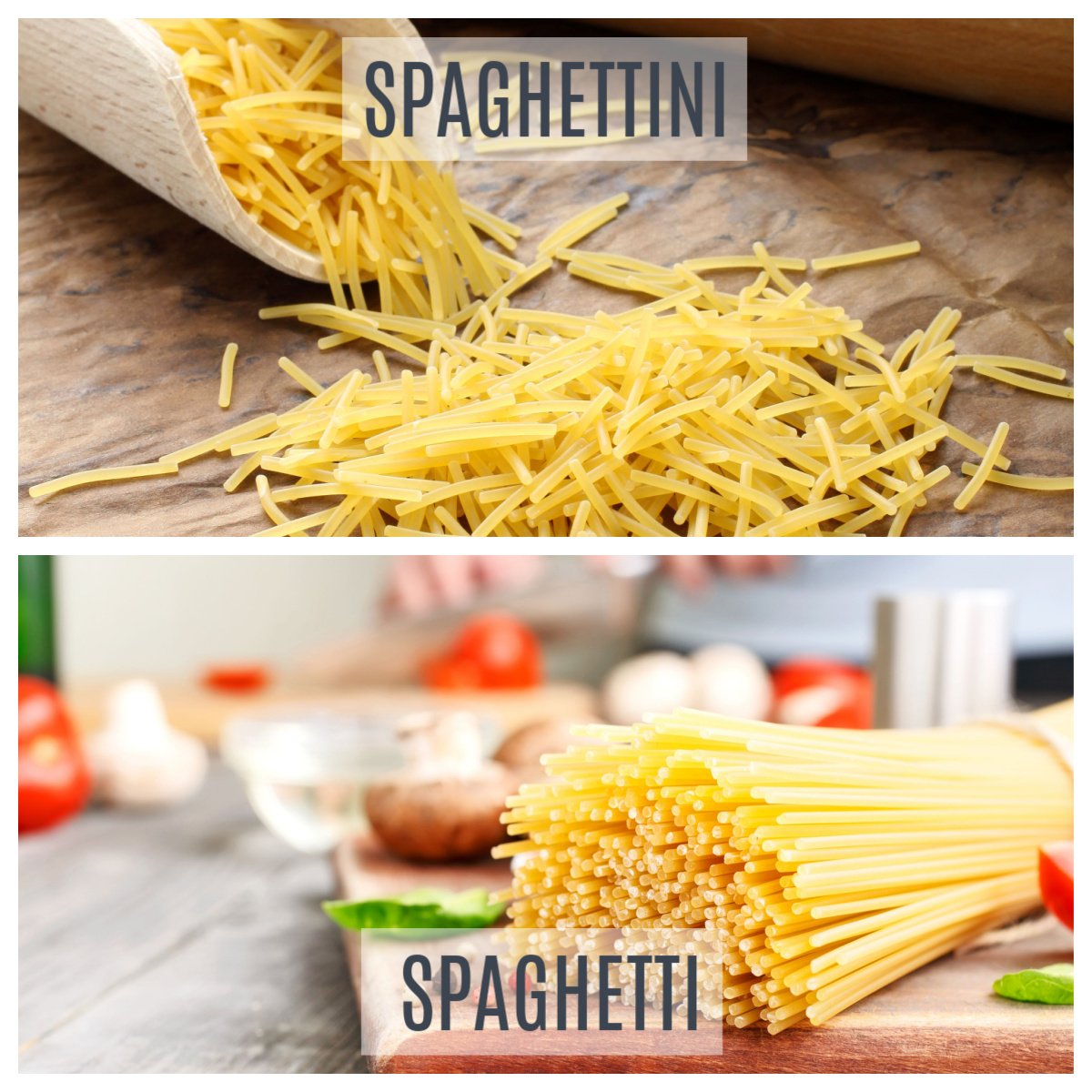 Pasta is categorized by shape, including short (bowties, elbows, and penne), shells (traditional shells and manicotti), lasagna, filled (ravioli and tortellini), soup (ditalini, orzo, and pastina), and long.
Spaghettini and spaghetti are both long Italian pastas, but are they the same?
Table of Contents
What Is the Difference Between Spaghettini and Spaghetti?
The main difference between spaghettini and spaghetti is the thickness. Although they're both long and thin, spaghettini is thinner than spaghetti and faster to cook.
RELATED: Linguine vs. Spaghetti
Spaghetti and spaghettini are both long kinds of pasta and are very versatile. They go well with hearty and light sauces and are quick and easy to cook.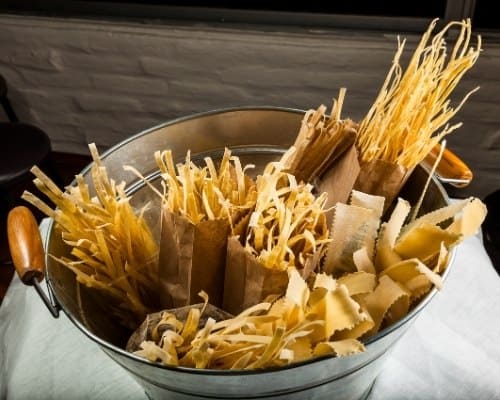 RELATED: Is Pasta Processed Food?
What Is Spaghetti?
Spaghetti means "little twine" in Italian, and it's a long, thin pasta that can be made from refined or whole-wheat flour. The former is usually lighter in color than the latter.
There are many varieties of spaghetti, including spaghettini. Spaghettoni and bucatini are thicker than spaghetti, but bucatini has a hollow center and resembles a straw. Capellini is thinner than spaghettoni, and angel's hair is the thinnest spaghetti variety.
RELATED: What Is Tabasco Sauce?
What Is Spaghettini?
Spaghettini, pronounced "spuh-get-ee-nee," is a thin, delicate variety of spaghetti. It often accompanies seafood, such as tuna or salmon, but it goes well with any sauce.
The pasta company Barilla recommends using spaghettini with simple light sauces, such as a light tomato sauce, broths or soups, light dairy sauce, or in a consomme.
Pasta is an excellent energy source, and spaghettini contains iron and B vitamins. Spaghettini also has a low glycemic index, meaning it's digested more slowly and is less likely to spike blood sugar levels.
RELATED: Is Bread Acidic?
Spaghettini vs. Spaghetti
Spaghetti is easier to cook than spaghettini, as the latter is easy to overcook.
Cook spaghettini for ten to eleven minutes without the lid on the pot, stirring occasionally.
Cook spaghetti for twelve to fifteen minutes, and only take the lid off to stir.
Spaghetti is traditionally served with simple sauces, such as marinara, olive oil, pesto sauce, wine sauce, or a buttery sauce.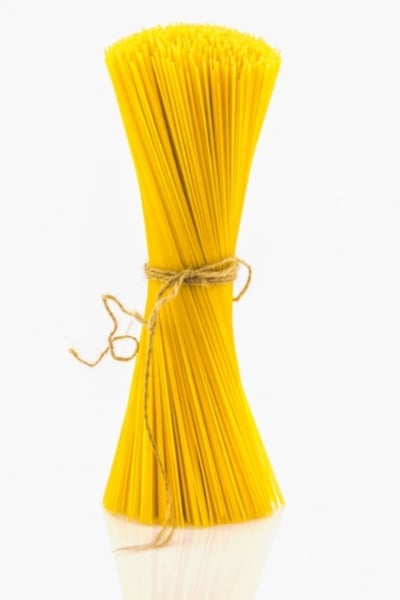 Spaghettini is best with light sauces, such as a vegetable-based sauce or a blush sauce, which is a mix of marinara and Alfredo sauces.