The best way to eat spaghetti is in bulk, with a heaping helping complete with cheese and meatballs. But once you and your family are full, you've got to find somewhere to put all your leftovers. Exactly how long is spaghetti good for in the fridge?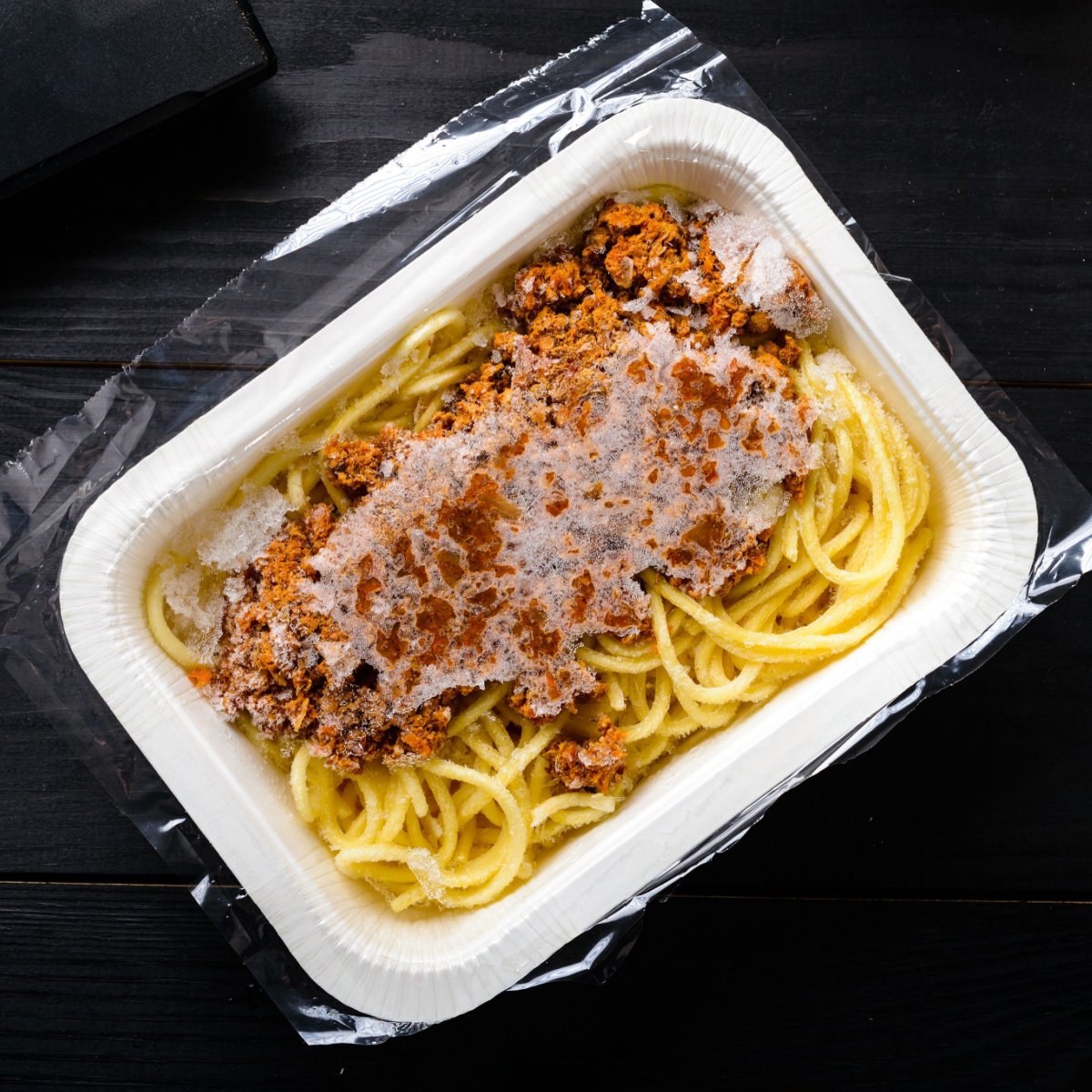 While your results may vary, pasta will generally keep between 3 and 4 days in the fridge. Some may last longer, though when it comes to eating leftover food, it's always best to err on the side of caution. And, of course, always check for signs of spoilage after the first few days.
Still have more questions about storing pasta and its shelf life? Take a look at our complete guide here.
Table of Contents
How Long Can I Keep My Leftover Pasta?
The main factor that affects the storage time of your pasta is how you're storing it and where. If you store your pasta at room temperature, you shouldn't try to eat it for more than a few hours. Even if you keep it in the fridge, it will keep for a few days. In the freezer, you can keep it even longer—as long as two months—when stored properly.
Take a look at some other factors that can affect your pasta's lifespan:
If you're noodles and sauce are kept separate, you can actually keep the noodles a bit longer, as long as a week, before they spoil. Though their texture may change in that time.
Spaghetti and sauce kept together are only good for up to four days.
Sauce with meat in it, or pasta with meatballs, shouldn't be kept longer than three days as meat tends to spoil faster than other ingredients.
Generally, the type of pasta you have doesn't play a big role in its shelf life.
What about dried pasta? Does it go bad? Find out here.
How to Store Pasta in the Fridge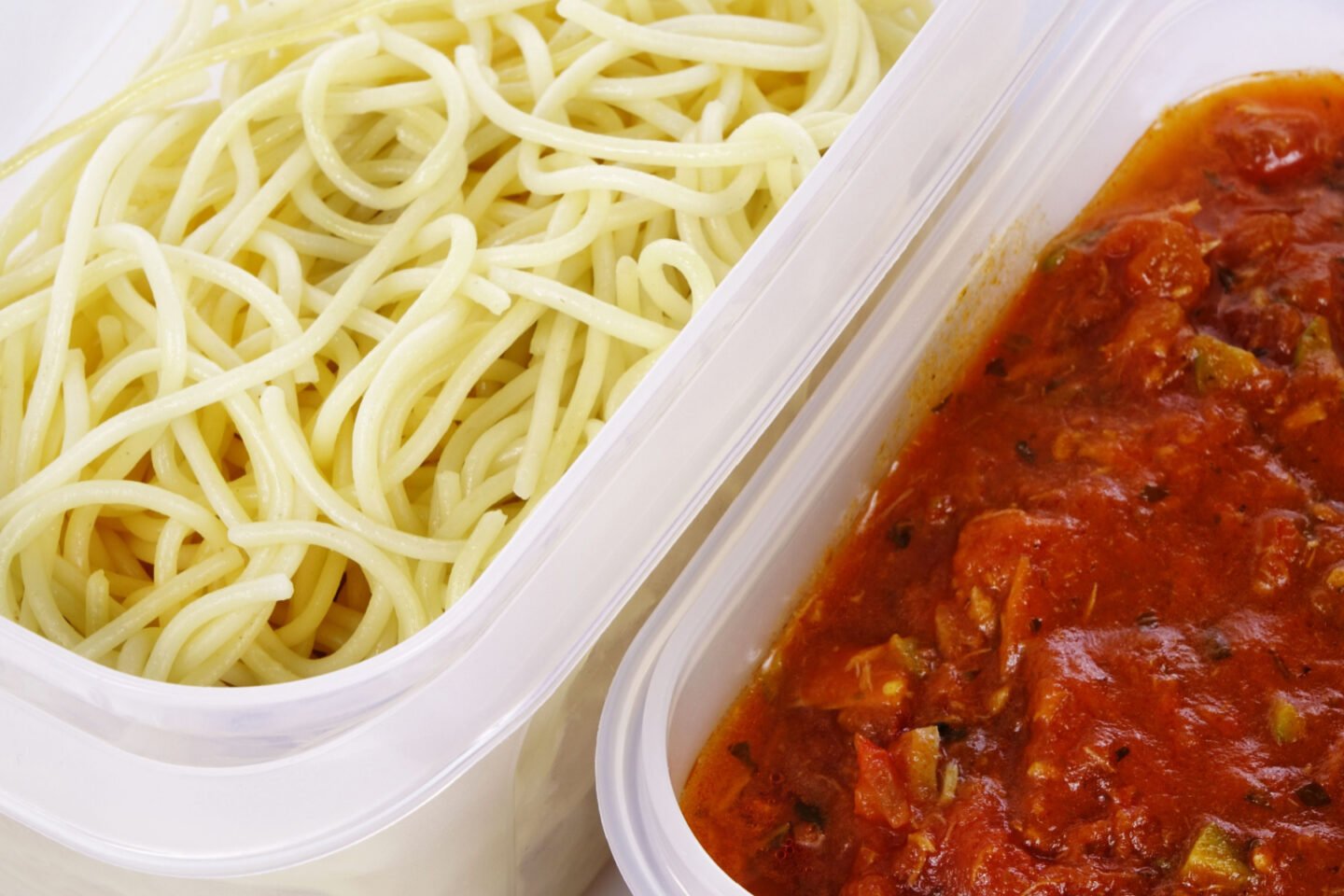 The fridge is the ideal place to keep pasta if you plan on eating it in the next few days. It's a pretty straightforward process, though if you pay attention to a few helpful tips, you can get the most out of your noodles' shelf life.
Make sure to keep all food in a sealed, air-tight container. This will make it harder for mold and bacteria to reach it.
When possible, try to keep all ingredients separate. By keeping meat out of the equation, you can make the most of the other ingredients' longer lifespans.
For best results, save your leftover sauce in an airtight container and serve it over freshly-cooked pasta.
Try to remove as much air as possible from your container to keep it fresher longer. Otherwise, try to fill your Tupperware as close to the top as you can.
How to Store Pasta in the Freezer
The freezer is a better storage option if you don't want to throw away your spaghetti but don't think you're going to get to it in the next few days. When stored properly, your pasta will keep for about two months in the freezer before its quality starts to degrade. Make sure to follow these tips to ensure the best quality:
Write the date on your storage vessel in black marker so you can easily keep track of how long it has left.
Just like with refrigerating, make sure to put it in an airtight container. This will keep ice crystals out of your food, preserving the flavor and texture.
Make sure to cool your food completely before putting it in the freezer. Once cool, check to make sure it doesn't contain any excess moisture that will solidify and make your food soggy.
When thawing, always do so gradually by leaving it in the fridge for 24 hours before eating. Thawing at room temperature can cause bacteria to grow and ruin the texture of the noodles.
Store multiple servings in separate containers so you can thaw them as needed.
How Do I Know Whether My Spaghetti Has Gone Bad?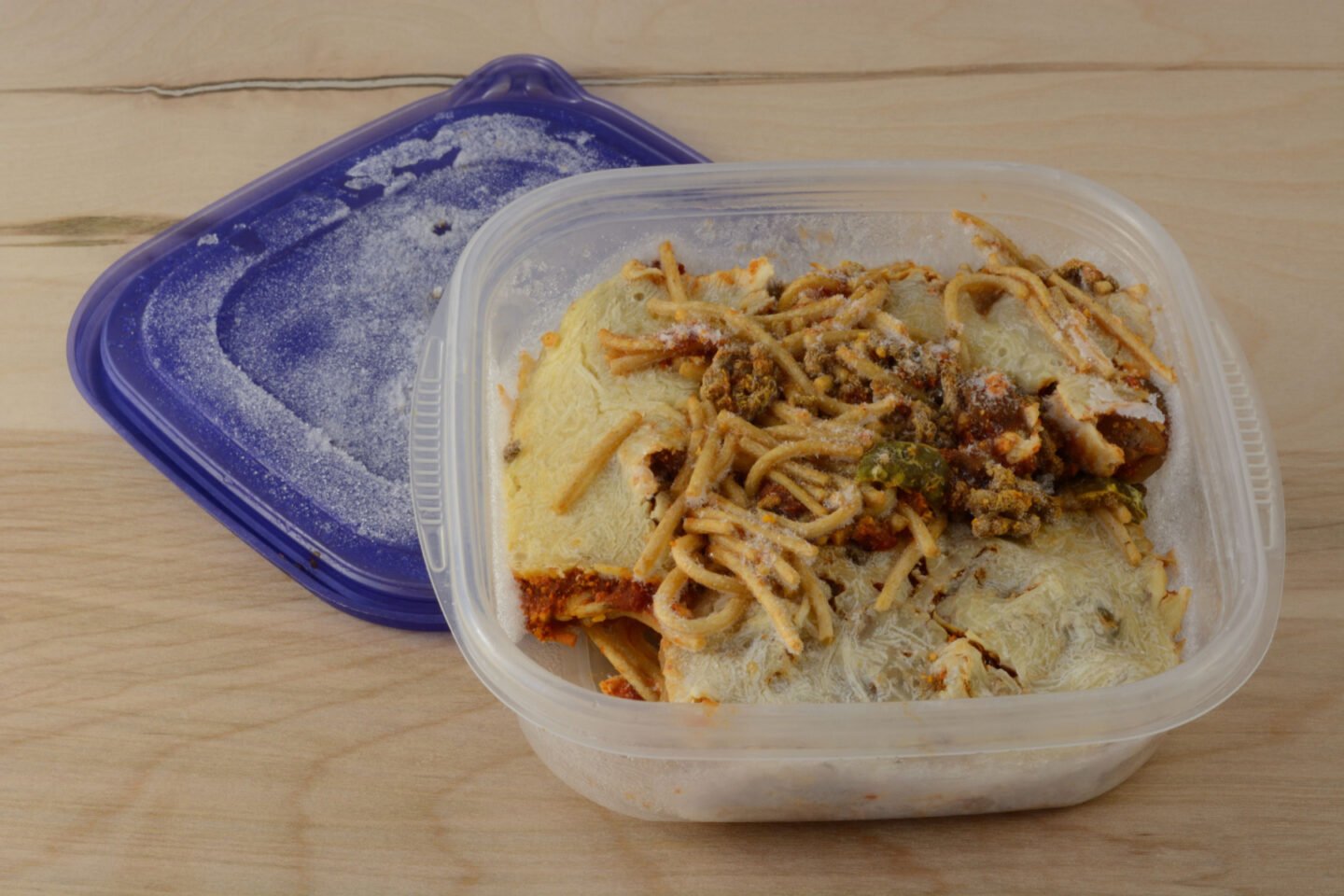 In many cases, signs of spoilage are obvious, though in others they may not be. Remember to always play it safe when eating older food, as contracting food poisoning can be quite unpleasant. If you're not sure what to check for, keep an eye out for the signs listed below:
Look
The most obvious signs of spoilage can be seen at a quick glance. Mold, too much liquid, or a change in color are all signs that you shouldn't eat your leftover spaghetti. But make sure to check everything, because the first signs may be small and easy to miss.
Smell
The smell is another good way to tell if your leftovers are safe to eat. A sour or otherwise unpleasant odor coming from your food means it is probably safer to toss it out.
Touch
You don't actually have to touch the food with your fingers, but rather take a close look to determine the texture of the food. Any signs of sliminess are a good sign that bacteria have started to grow. If the food is dried out, you should probably toss it as well.
Taste
We don't recommend tasting bad food, but if you're already eating off-flavored leftover spaghetti, stop immediately. Spoiled spaghetti will taste sour and unpleasant.
What to Do With Leftover Spaghetti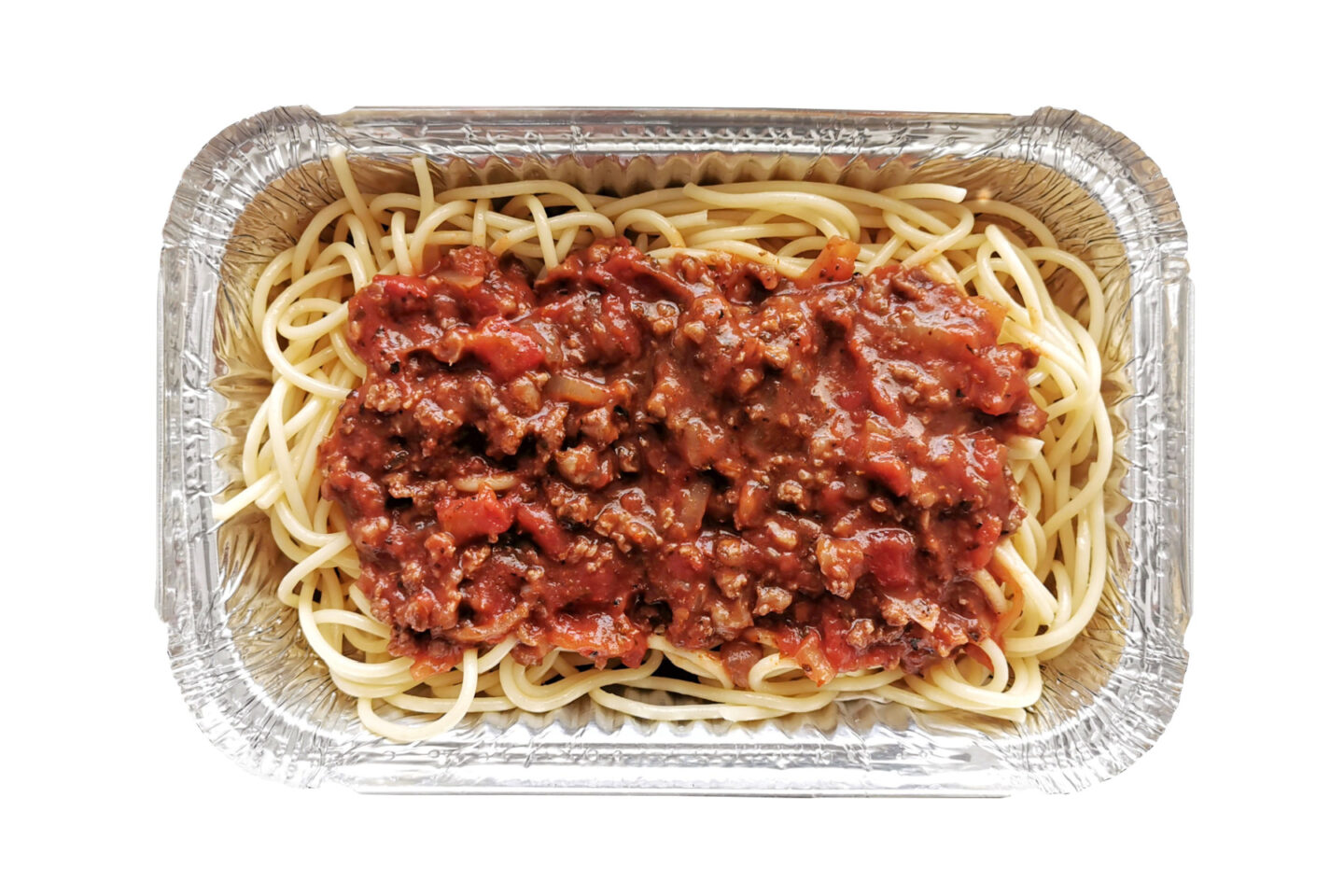 Leftover spaghetti is great when thrown in the microwave for a few minutes, but if you want to try something a little more creative, there are plenty of options. Try one of these options next time you want to dress up your leftover spaghetti.
Spaghetti Frittata
A frittata is a classic Italian egg dish that includes meat, cheese, and vegetables baked into a scrambled egg mixture. One part quiche, one part omelet—it's a versatile way to use a range of different ingredients. Spaghetti is a natural ingredient that gives both texture and flavor.
Spaghetti Cups
If you want to keep the flavor of your pasta dish but dress it up slightly, all you need is a muffin tin. Just portion pasta into individual cups, top with cheese and a bit of olive oil, and bake for 20 minutes at 375 degrees Fahrenheit. The result will be cupcake-sized bites of pasta with just the right amount of crunch.
Spaghetti Bake
This is a good option for times when you have way more leftover spaghetti than you know what to do with. Start by mixing two eggs with your leftover spaghetti and loading it into a large baking tray. Top with your favorite jarred sauce, 2 tablespoons of butter, and a cup of mozzarella cheese. Then bake the entire thing at 350 degrees Fahrenheit until the upper layer of cheese is golden brown, about 30 minutes.
Spaghetti Fritters
If you only have a bit of spaghetti left, you can make a quick snack with just a few simple ingredients. Combine a cup of spaghetti with one beaten egg and toss until well coated. Then form the result into a flat pancake and fry it in a few tablespoons of oil on high heat. When each side is a dark brown, cool, serve, and enjoy!