Either on their own or baked into a cake, bread, or cookies, raisins are a delicious, nutritious snack. Some people love them, sometimes too much, as it's easy to eat more than a handful, and they're high in sugar and calories.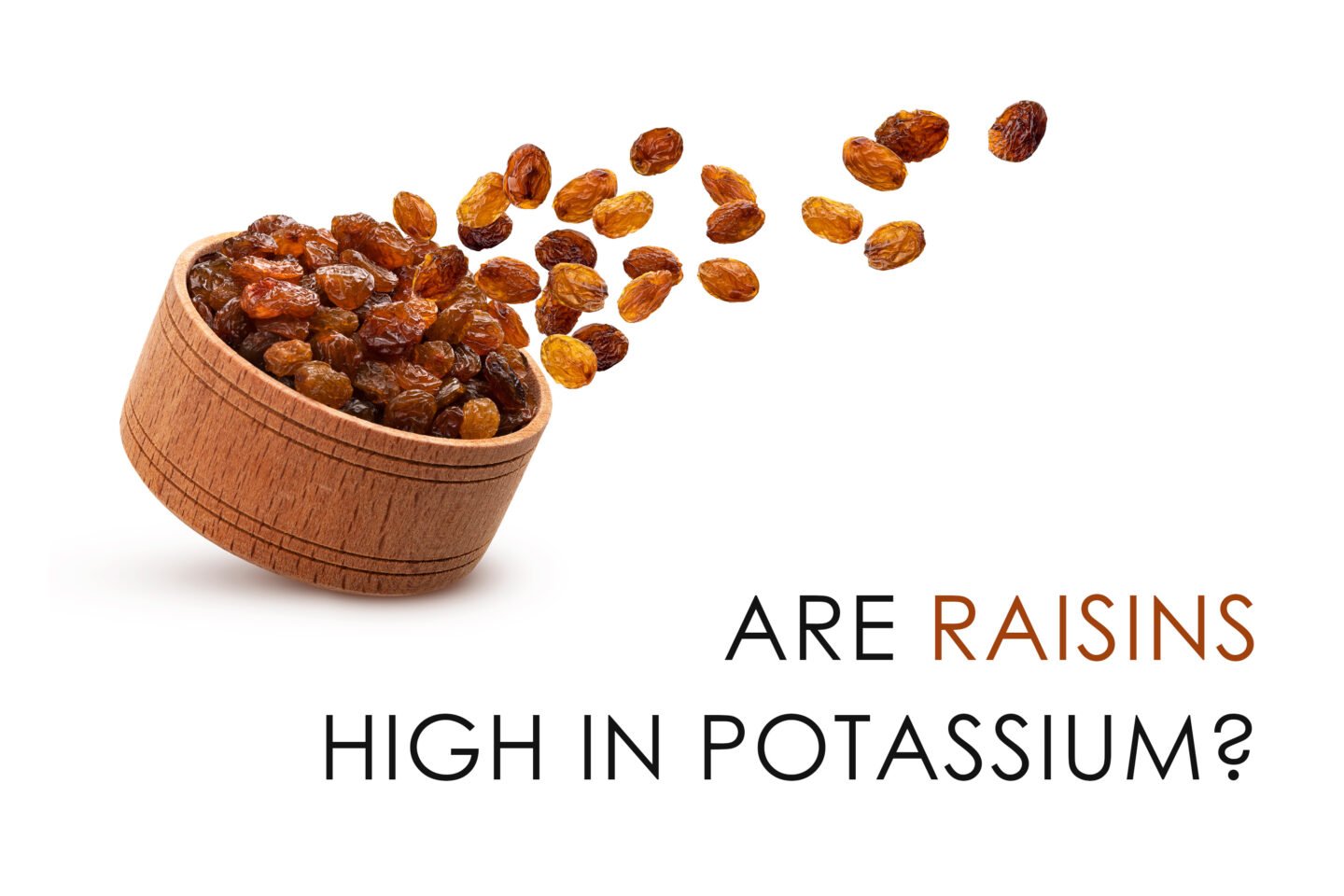 Raisins are a great addition to a healthy, balanced diet; however, many people now follow a diet aimed at increasing or decreasing their intake of certain nutrients.
For example, people with kidney issues may need to limit their potassium intake.
How well do raisins fit into the meal plans of those on such a diet?
Table of Contents
Are Raisins High or Low in Potassium?
Raisins are high in potassium, so many following a low-potassium diet may want to avoid them. However, if you love raisins and your potassium sensitivity isn't too severe, having a few occasionally shouldn't do you any harm.
Can You Check Your Potassium Level at Home?
How Much Potassium Is in Raisins?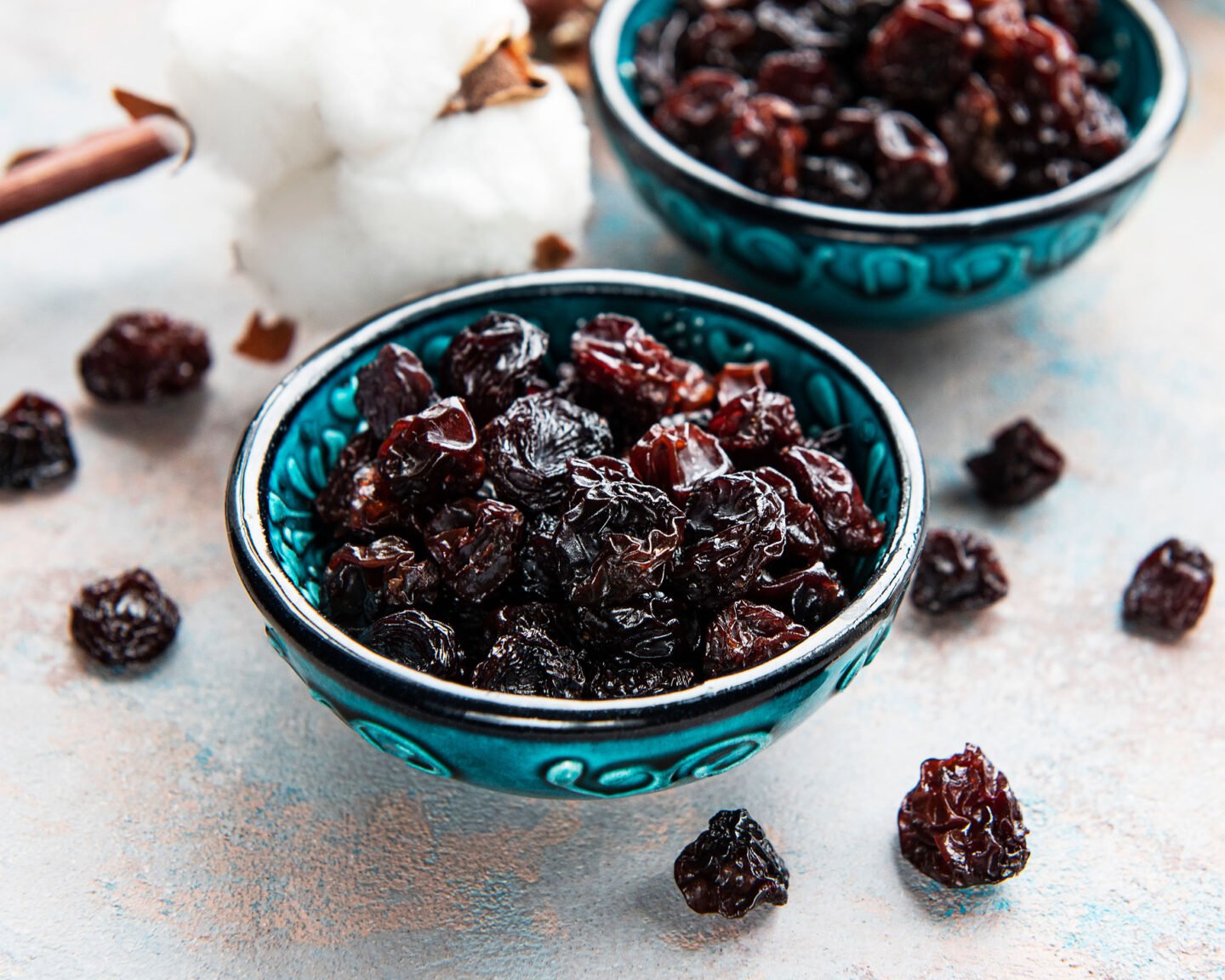 The recommended daily potassium intake for adults is 4,700 mg, and seedless and golden seedless raisins contain 200-220 mg per serving (1 oz/60 raisins), while seeded have nearly 300 mg per serving.
Those on a low-potassium diet usually have a recommended daily intake of 2,000 to 3,000 mg.
Raisins Nutrition Facts: 1 oz (60 raisins/28.4 g), seedless
Calories: 85
Total Fat: 0.1 g 0%
Cholesterol: 0 mg 0%
Sodium: 3.1 mg 0%
Potassium: 212.3 mg 6%
Total Carbohydrate: 22 g 7%

Dietary fiber: 1 g 4%
Sugar: 17 g

Protein: 0.9 g 1%
Vitamin C: 1%
Calcium: 1%
Iron: 2%
Vitamin D: 0%
Vitamin B6: 0%
Cobalamin: 0%
Magnesium: 2%
Are Raisins Good for You?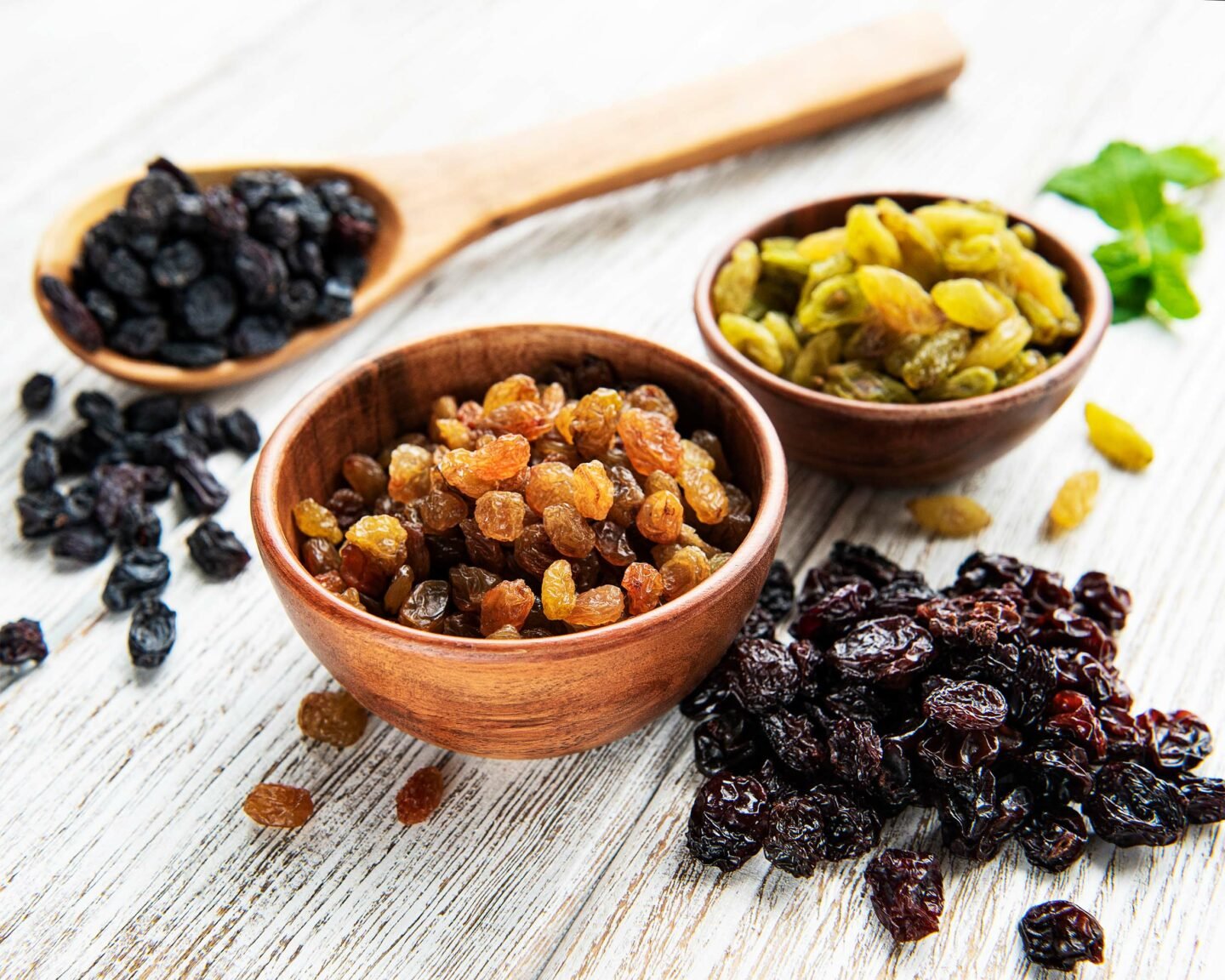 Raisins are dried grapes, and I've listed some of their health benefits below.
1. Raisins are full of antioxidants
Raisins contain antioxidants called polyphenols, which help control inflammation and fight free radicals.
They also support proper cognitive function, helping protect you from dementia and Alzheimer's.
2. Raisins contain iron and calcium
Raisins contain good amounts of iron, calcium, and vitamin B6.
3. Raisins are a good source of fiber
An ounce of raisins contains a gram of dietary fiber.
Can You Get Too Much Potassium from Raisins?
Although they're delicious and high in potassium, it would be almost impossible to get too much by eating raisins.
Can You Eat Raisins on a Low-potassium Diet?
Seedless varieties are better than seeded if you're on a low-potassium diet. However, you must consider all dietary potassium sources and stay within the daily intake recommended by your doctor.
Which Has More Potassium, Grapes or Raisins?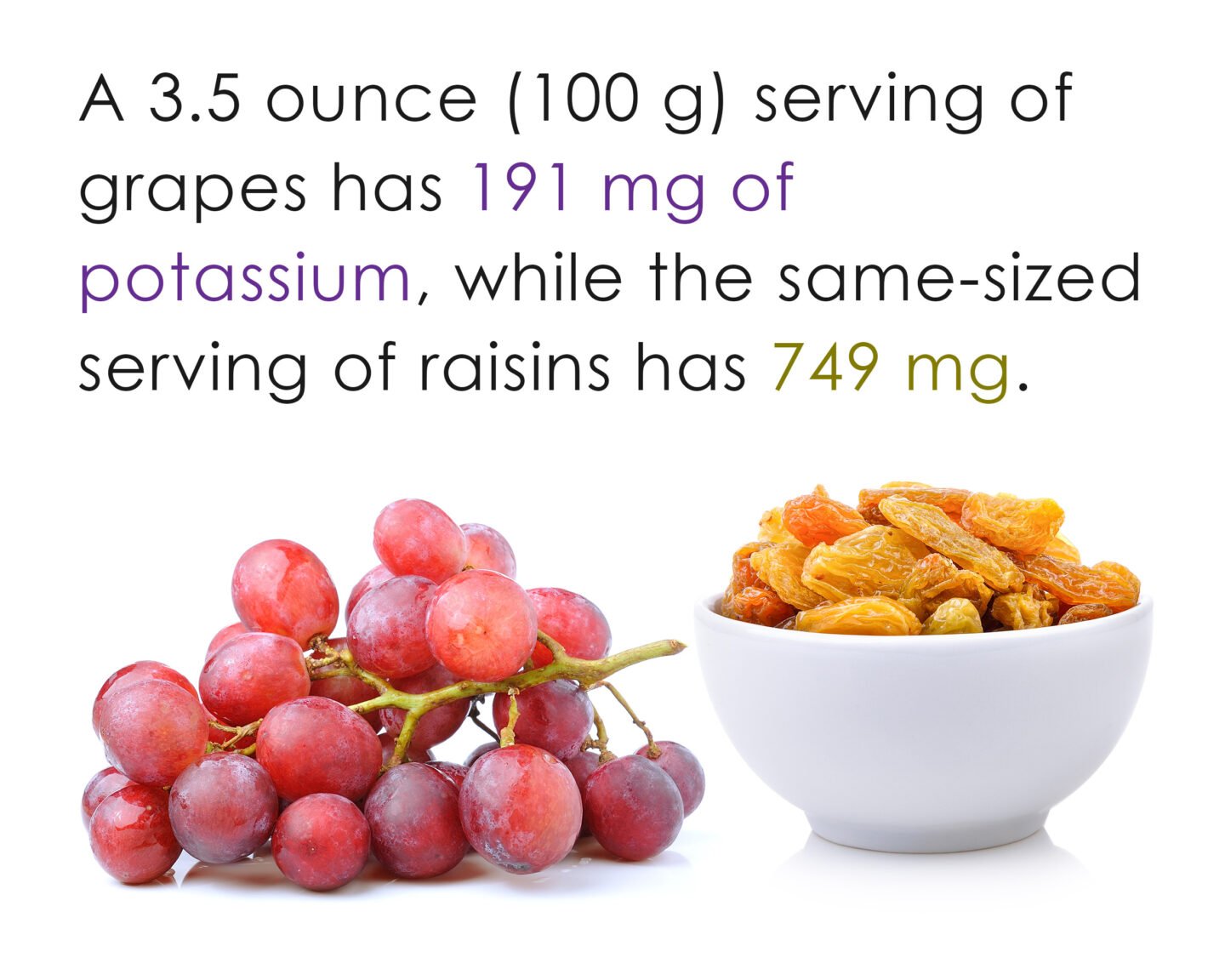 As grapes are mostly water, raisins contain much more potassium by weight.
A 3.5 ounce (100 g) serving of grapes contains 191 mg of potassium, while the same-sized serving of raisins contains 749 mg.
How Are Raisins Made?
Raisins are dried grapes, and their color varies with drying method.
Sun-dried raisins are purple, and de-hydrated are golden due to the use of sulfur dioxide.
Which Dried Fruit Is Low in Potassium?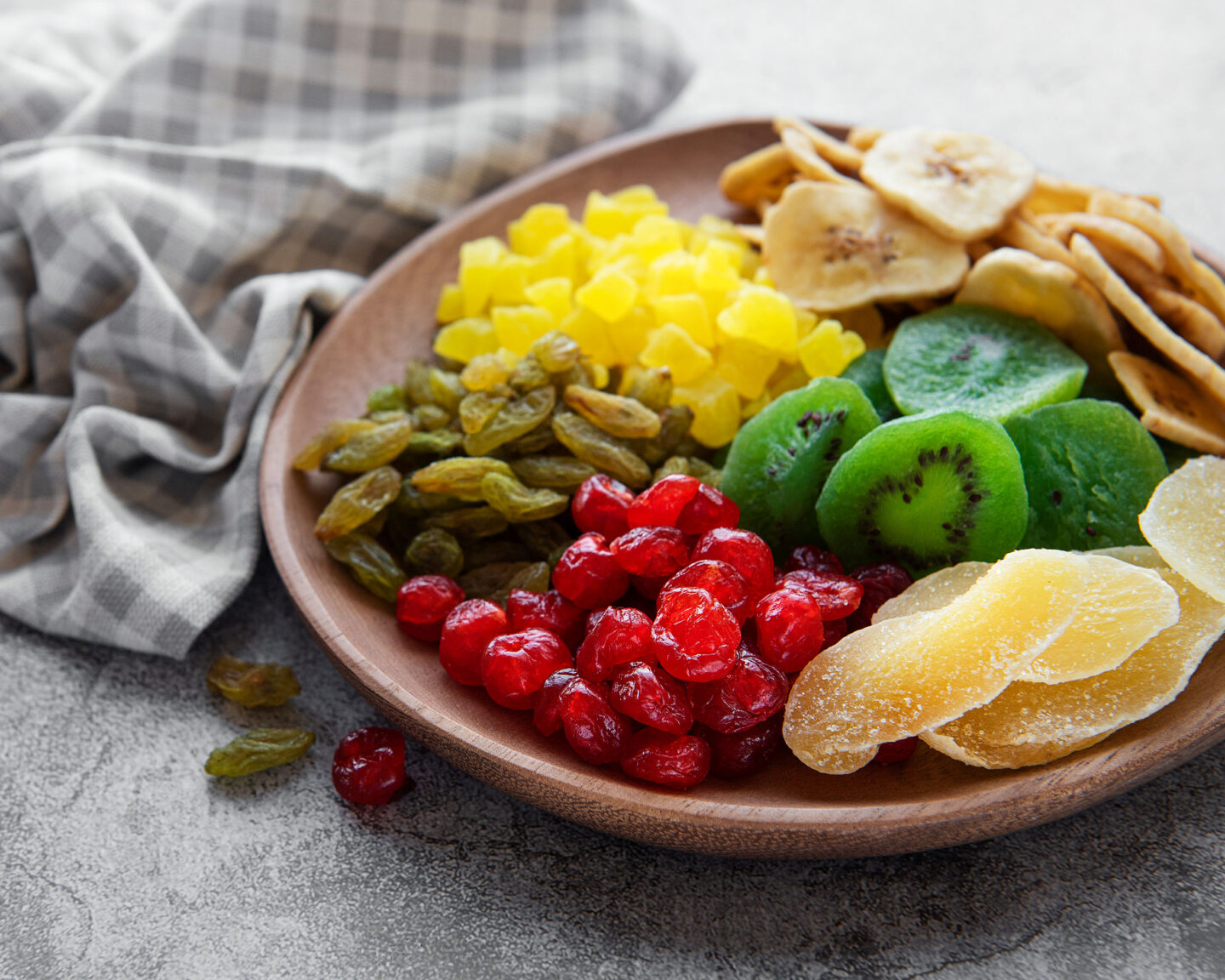 Dried fruits often contain a lot of potassium, but dried cranberries contain only 40 mg per 3.5 ounces (100 g).
Which Dried Fruits Are High in Potassium?
High-potassium dried fruits include bananas and apricots. A 3.5 ounces (100 g) serving of dried bananas contains 1,490 mg, while the same-sized serving of dried apricots has 1,162 mg.
Conclusion
Raisins are high in potassium, and seedless varieties are better for those on a low-potassium diet.
For those without potassium sensitivity, raisins are an excellent addition to your meal plan.
Don't know which foods are high in potassium? Read our article, 15 Best Food Sources of Potassium. We also have a guide to this important mineral: Potassium 101: All You Need To Know About Potassium.