These days, most kitchens are outfitted with Pyrex in one way or another, whether it's a measuring cup, baking dish, or serving bowl. Unfortunately, we've gotten so used to the material that we sometimes forget that it is, after all, glass. Keeping the limitations of your Pyrex cooking equipment in mind is the best way to ensure it lasts.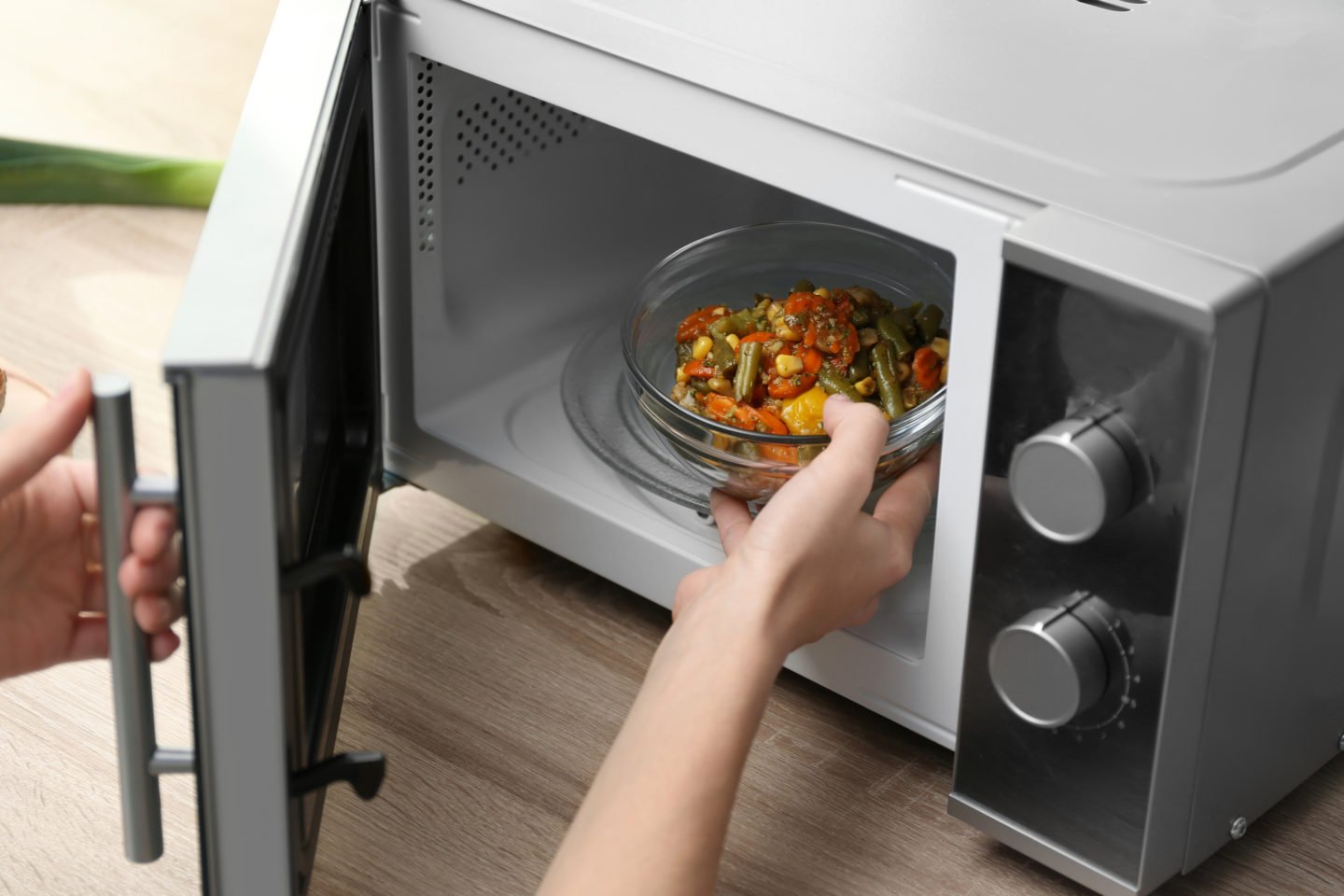 Is Pyrex microwave safe? The short answer is yes, although safely doing so means knowing the difference between the right and wrong ways to microwave Pyrex. To learn more, take a look at our complete guide below.
Table of Contents
What is Pyrex?
Even though it may look the same, Pyrex is slightly different from regular glass. While all glass is exposed to intense heat and blown into shape, Pyrex is heated at a much higher temperature in a tempering process that gives it its characteristic durability. That is why it's the preferred glass for cooking applications since it can withstand much hotter temperatures without breaking.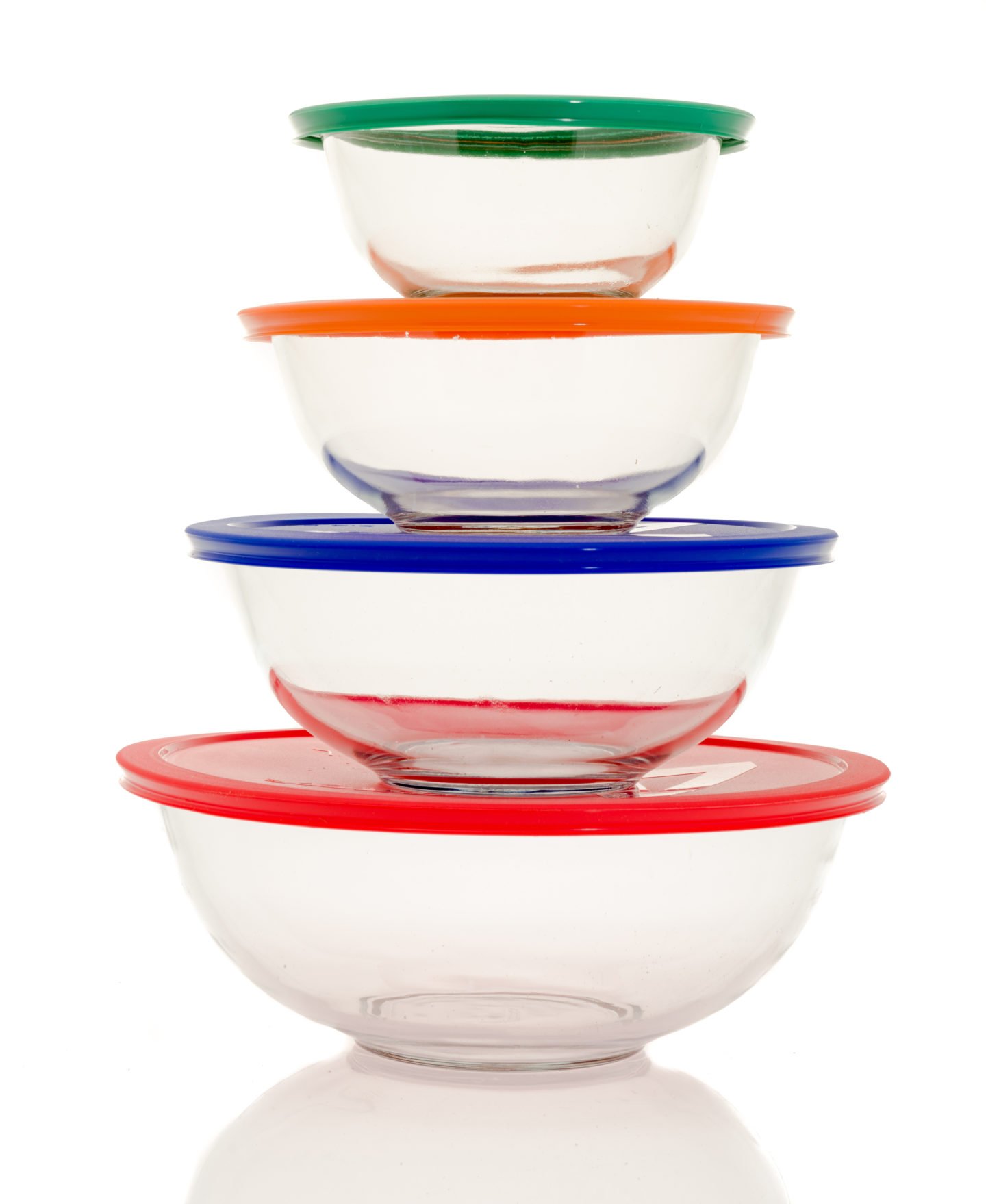 Why Can Pyrex Break in the Microwave?
Pyrex is indeed much more resistant to heat than regular glass, but it's still susceptible to breaking under the right circumstances. However, most people wonder why or how glass cooking vessels break at all.
The reason is actually not because of the temperature itself but the change in temperature over time. For example, when a material like glass is exposed to heat, it expands or contracts slightly. That is also known as thermal expansion, and it affects all materials to varying degrees.
The problem is when glass expands too quickly or unevenly, the material becomes stressed and forms cracks. While pliable materials like metal will bend or buckle, a glass cup or dish will simply shatter.
To avoid this problem, make sure your Pyrex dish is heated gradually. That means bringing it to room temperature before heating it in the microwave.
Is Pyrex Safe in the Oven?
The oven poses a slightly different problem than the microwave when cooking with Pyrex glass. They tend to heat much more gradually, so stress fractures caused by rapid heating aren't as great of a danger.
However, ovens tend to get much hotter than microwaves, which can put just as much stress on your glass. So to be safe, never heat your pyrex dish hotter than 425 degrees Fahrenheit.
Pyrex Cooking Safety Tips
Generally, pyrex is safe to cook with. However, following these safety tips will help prevent your pyrex from breaking.
Always Bring Your Dish to Room Temperature First
One of the most common causes of broken Pyrex is moving it from the refrigerator or freezer to a hot surface. To avoid this, always let your dish sit out for thirty minutes to an hour, depending on its size. Then, feel it with your hand before cooking to make sure it's warm enough for cooking.
Don't Microwave an Empty Dish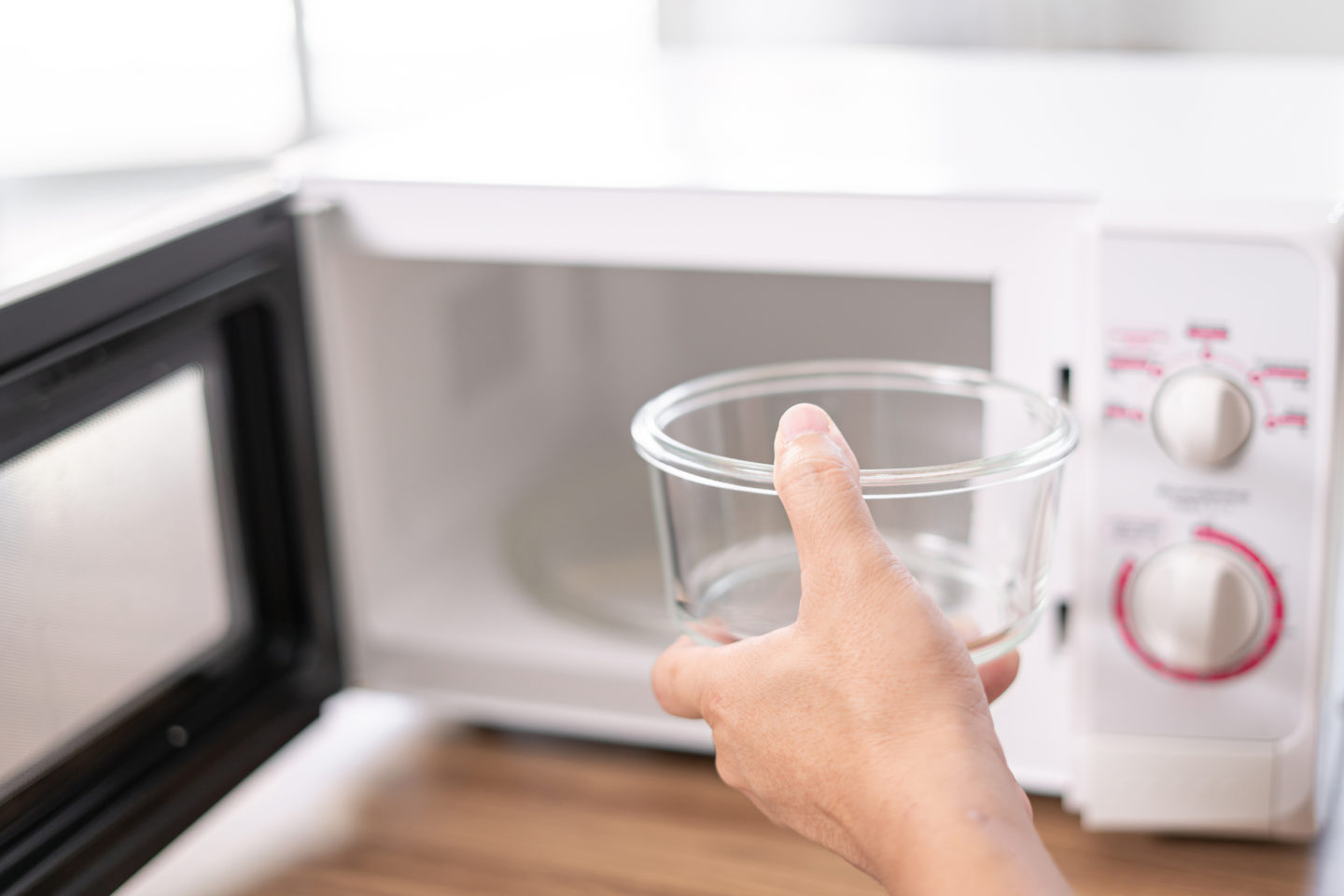 The more food you place inside your microwave, the longer it takes to heat up. However, the reverse is also true, and empty or underfilled dishes can heat rapidly. Empty Pyrex can heat so quickly that it cracks from the thermal expansion, which is why you should always have at least a little food inside it.
Don't Cook Dry Foods in Pyrex
Whether you're cooking in a microwave or oven, the moisture in your food helps distribute heat. Without it, heat can become concentrated, causing your Pyrex glass to heat unevenly. If you need to cook dishes with low moisture content, stick with other materials.
Never Put Pyrex Directly on Your Stove
Microwaves and ovens tend to distribute heat more heavenly than stovetops. If you place your Pyrex dish directly over an open heating source, the glass with expand unevenly and quickly crack.
Don't Move a Dish from Hot to Cold Immediately
We already know that moving a dish from the freezer or refrigerator into a microwave can cause cracking. But did you know the reverse is also true? It doesn't matter whether a pan is heating or cooling. What matters is the rate of temperature change. If your pan heats or cools too quickly, it can break.
Watch Your Oven's Temperature
Even if you are heating your Pyrex dish slowly and evenly, higher temperatures can cause it to crack regardless. Most Pyrex vessels are not safe to cook with above 425 degrees Fahrenheit. However, some may have different temperature limits printed on their glass.
Don't Pour Hot Liquids into Pyrex
Pouring a hot liquid into pyrex works much the same way as putting it over a hot stove. However, the hot liquid will cause the glass to heat unevenly and crack. That can be especially nasty as it may create a safety hazard, spilling hot liquids onto your body.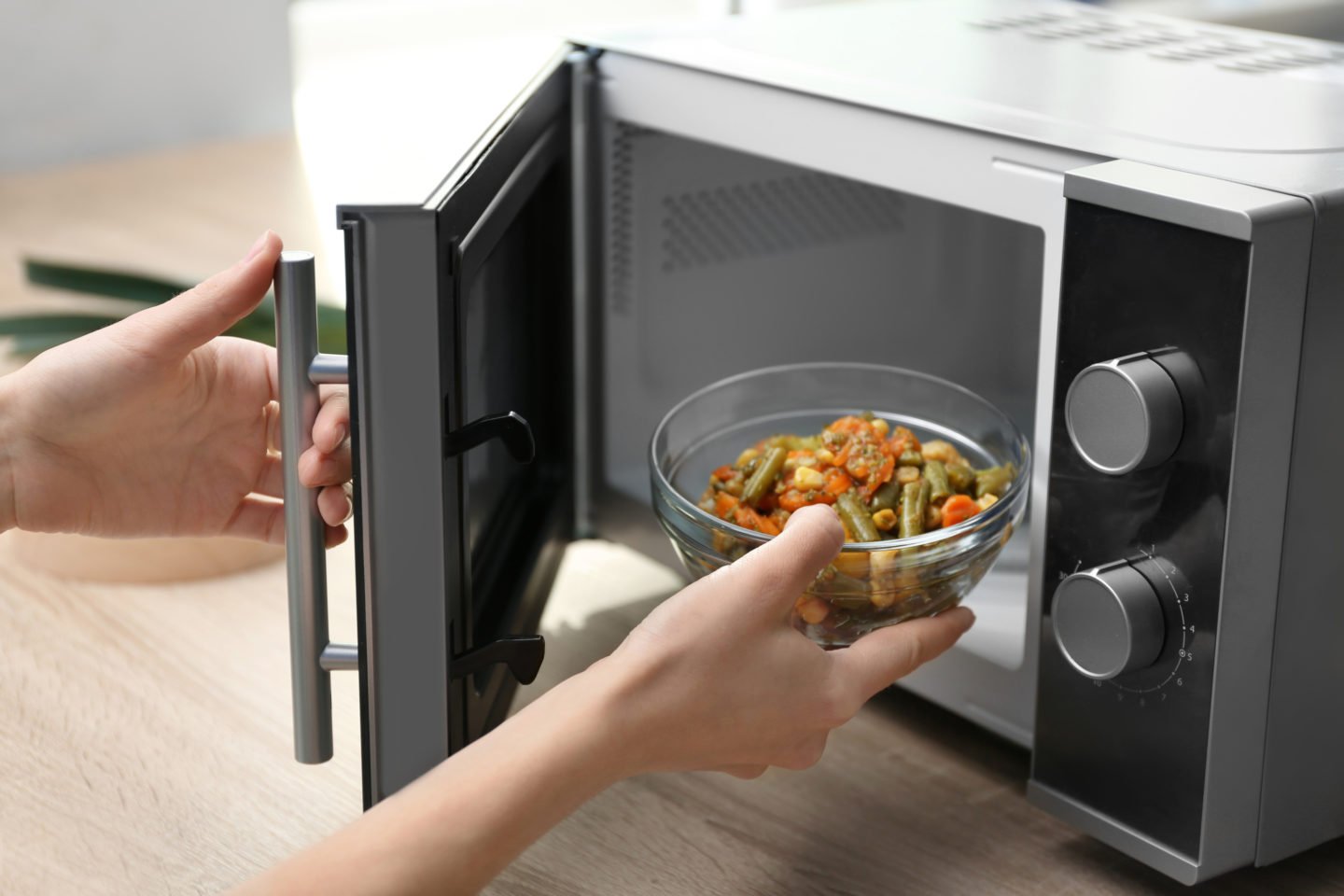 Frequently Asked Questions
Can I cook with glass that's not Pyrex?
Pyrex is specially designed to withstand high temperatures, making it the best option for heating food. However, there are other types of glass that are considered safe to cook with, too.

If you're unsure whether one of your dishes is safe for use in the microwave or oven, check the vessel's surface. It should have the words "oven-safe" printed somewhere on it, along with a temperature limitation. If you don't see this label, assume that the dish is not heat-safe.
Can I freeze glass jars?
Pyrex is safe for use in the freezer. However, most glass jars are not made of Pyrex but rather untempered glass. One of the main differences between the two is that untempered glass contains many small air bubbles on its surface. These can expand or contract during temperature changes, which makes untempered glass jars unsafe to freeze.
Can I use Pyrex in an air fryer?
You might hear about home cooks using Pyrex in an air fryer or even find recipes that instruct you to do so. However, while it has been done, we would not recommend it.

The reason is that air fryers circulate heat in the same way as a convection oven. That means they heat more quickly than regular ovens and are more likely to have hot and cold patches. If you must use Pyrex in an air fryer or convection oven, make sure it is preheated before putting the glass in.