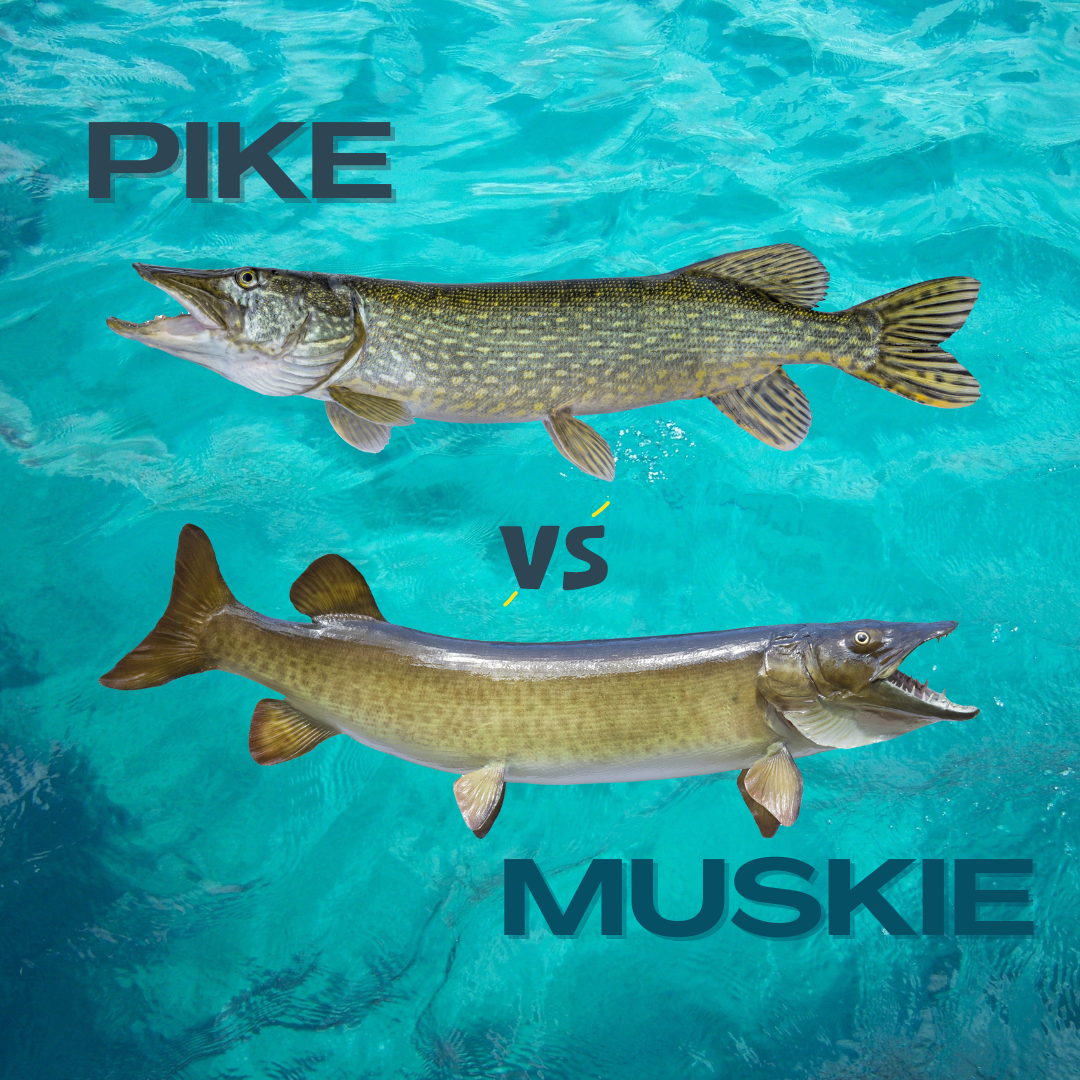 While you may not see them frequently in your local fishmonger's selection, pike and musky are two fish that any seafood lover should try. They are deliciously flaky and mild, making a good choice for everything from fish fry to fish tacos. Before trying them for yourself, you should learn to tell the difference between the two.
The main difference between pike and muskie is that the pike is more common than the muskie. While the northern pike isn't as common as fish like cod or tilapia, you can find it much more easily than the notoriously rare muskie. Even if you're an experienced angler, it may be years before you even see a muskie in the wild.
There's plenty more to learn about each of these unique fish species. Find out everything you need to know about their flavor, texture, appearance, nutritional value, and cost.
Table of Contents
What is a Pike?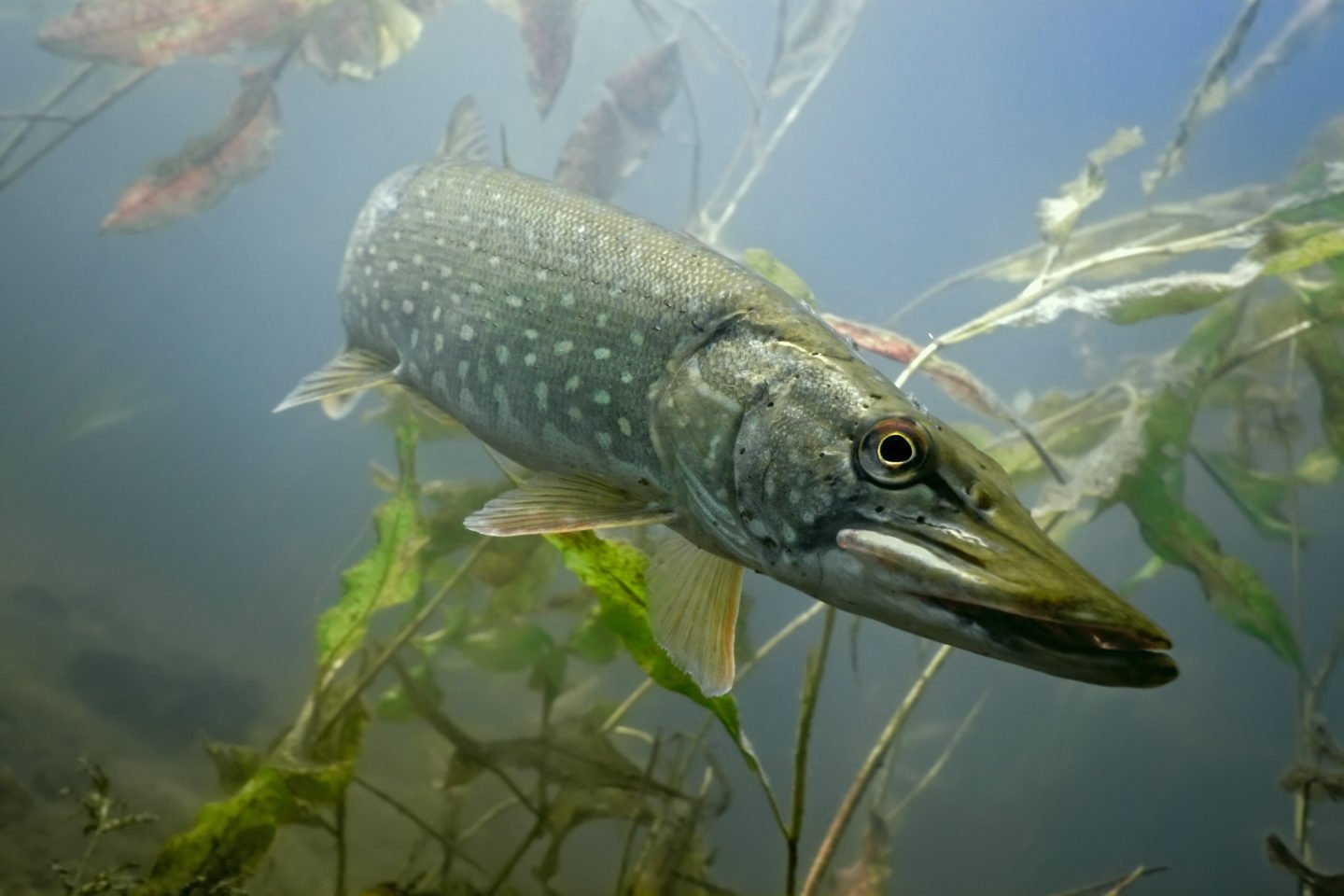 The term "pike" actually refers to a family of freshwater fish native to North America, Europe, and Asia. They are relatively common and sought after by commercial anglers and sport fishers. They eat mainly small fish and invertebrates and catch their prey by lurking motionless for hours before striking.
The northern pike is notable for its long body, shovel-like snout, and elongated mouth lined with sharp teeth. On average, they are 20 to 30 inches long and weigh about 5 to 10 lbs. The largest can weigh up to 60 lbs.
What is a Muskie?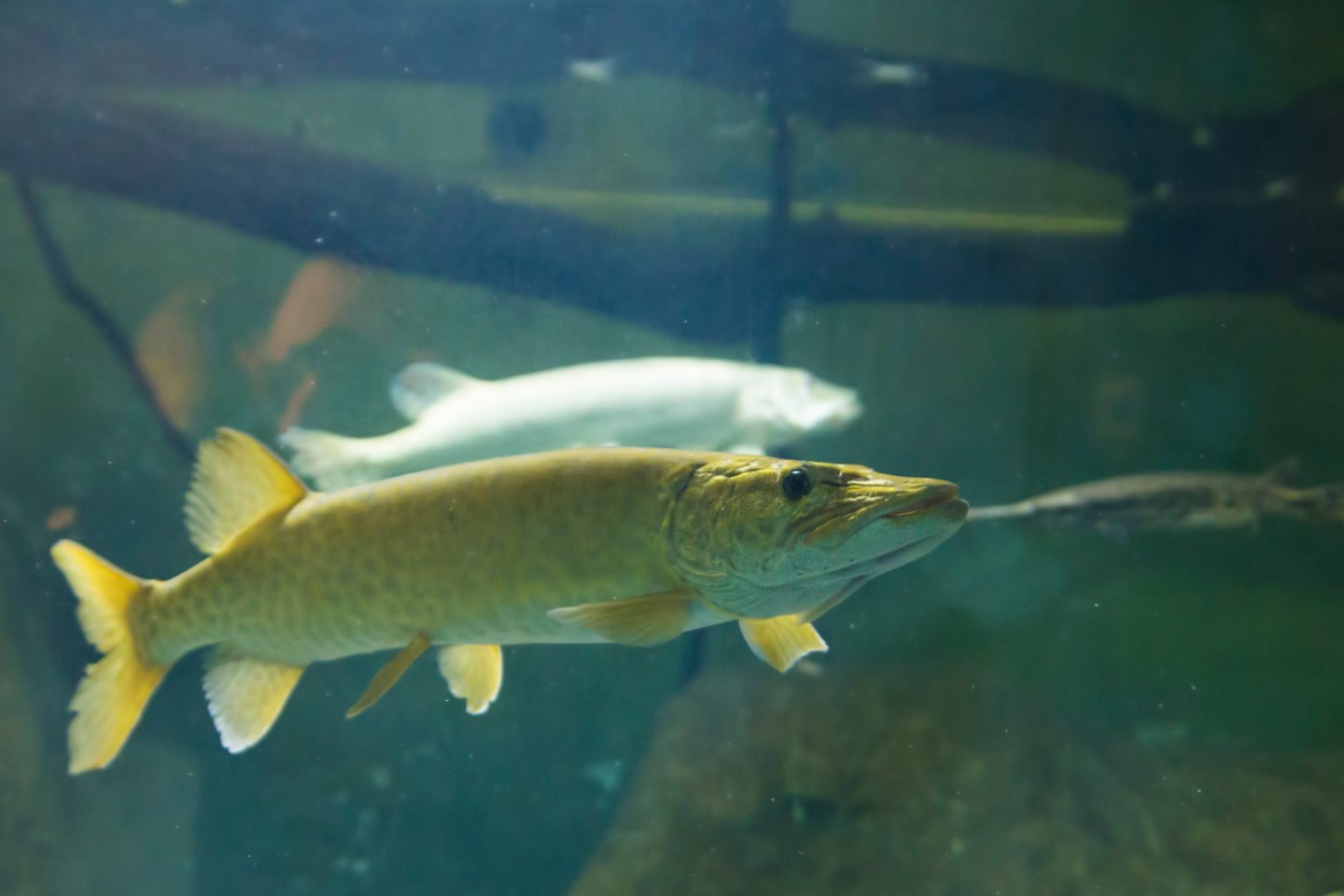 Musky are another species of predatory freshwater fish. Because they share some characteristics with northern pike, they are often confused with one another. While they may seem similar at first glance, the truth is that they are quite different.
While pikes are relatively common, muskies are much rarer and, as a result, are highly sought-after by sport fishers. They're so rare that they have been nicknamed "the fish of 10,000 casts." Needless to say, you probably won't find them at your local supermarket.
Musky can range between 30 and 40 inches in length and weigh an average of 15 lbs. They have the same long body as pike, similarly shaped lower jaw, and even a similar configuration of fins. However, there are a few key differences in their appearance, including paler skin.
Telling the Difference Between Pike and Muskie
It takes a trained eye to tell the difference between pike vs muskie, and even professionals sometimes get them wrong. Next time you're making an identification, keep all of these factors in mind.
Flavor and Texture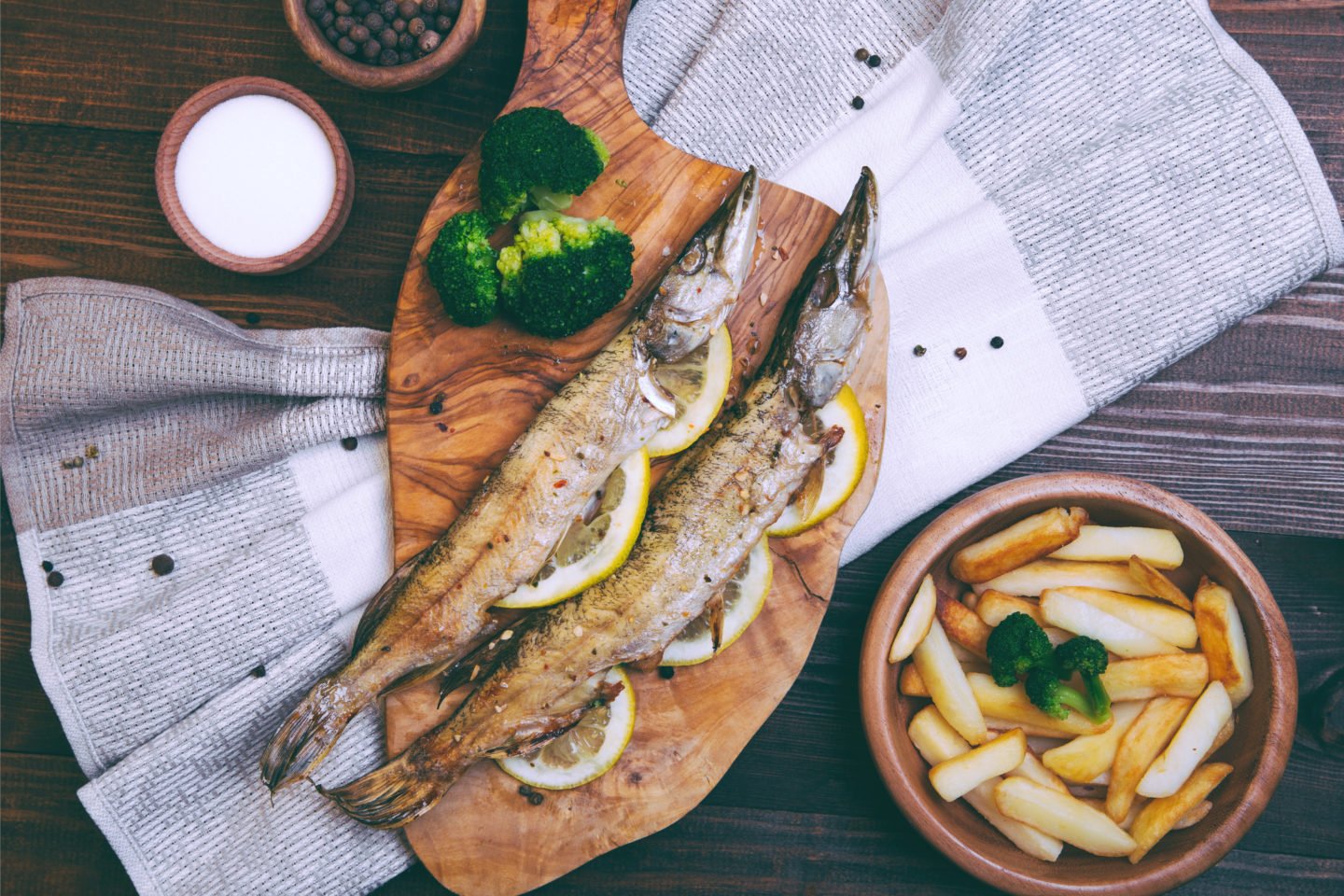 Muskie and northern pike have plenty in common regarding their texture and taste. They can both be delicious when prepared correctly. Since they are bony fish, extra care must be taken when preparing them.
They have a mild flavor that can vary widely depending on the quality of the water it was caught in. This is true of most freshwater fish, which diners sometimes describe as fishy-tasting. The truth is that much of the fishy flavor comes from the unclean water they are raised in.
Availability
One of the main differences between muskie and pike is how rare they are. Pikes aren't as common in the wild as trout or smallmouth bass, but they are commonly farmed and can sometimes be purchased at a specialty fishmonger. On the other hand, musky aren't often farmed and aren't likely to show up at your dinner table.
Musky can be legally caught, though many anglers believe they should be released rather than eaten. Part of the reason for this is because of their rarity. However, musky can also accumulate high levels of mercury which can be dangerous when ingested.
Appearance
Musky are generally larger than northern pike, though it isn't uncommon to find individual fish of all sizes, all the way up to 30 or 40 inches. Since the size isn't the best way to tell them apart, it's best to look at other tell-tale signs:
Pattern - Pike have white spots on black skin, while musky are the reverse, with black spots on white skin. Musky also have a more stripe-like pattern, which runs vertically across their body.
Fins - Both fish have a forked tail, which is a rear fin with a V-shape at its center. However, musky have pointed rear fins while northern pikes have rounded rear fins.
Jaw - While both have similarly-shaped lower jaws, there is one tell-tale sign that can help distinguish them. Musky have more pores lining the lower jaw, with 6 to 9, compared to the pike's 4 to 5 pores.
Nutrition
Like most fish, northern pike and musky are high in Omega-3 fatty acids, a form of fat that promotes heart health and fights inflammation. They are both lean sources of protein and have healthy levels of potassium, B Vitamins, and Vitamin D.
Price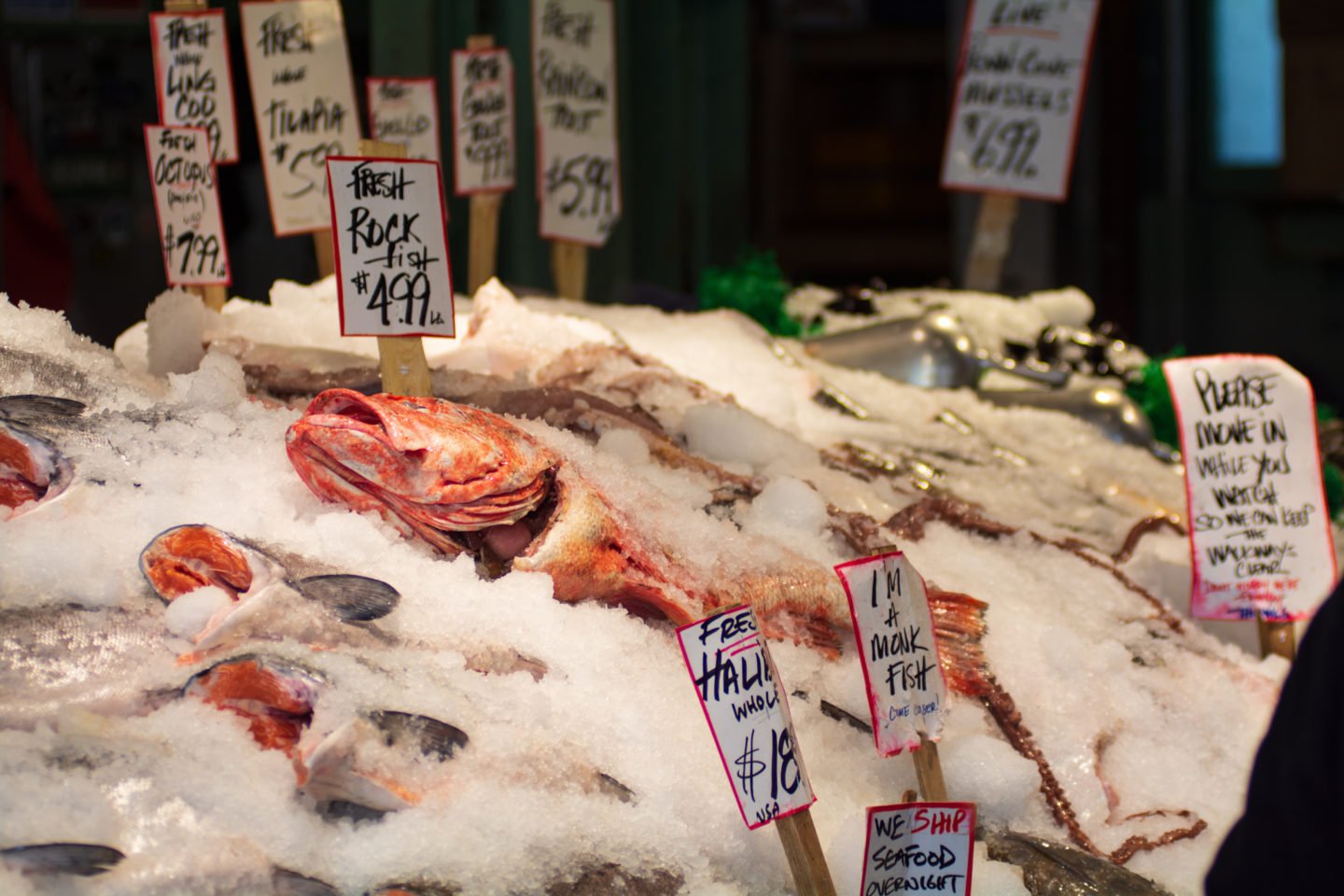 The prices of northern pike and musky can vary widely depending on availability though both will be more expensive than more commonly farmed fish like tilapia and salmon. Of the two, musky will be more expensive, costing several hundred dollars per fish!
Best Substitutes for Pike and Musky
Since these two fish are so similar, you can substitute them freely for each other. If you're looking for another fish that can capture the flavor or texture of these freshwater species, try one of these:
Salmon
The great thing about salmon is that it's readily available, inexpensive, and versatile. However, when using it as a substitute for musky or pike, keep in mind that it has a few key differences.
The first is the flavor. Salmon has its own characteristic taste, which most diners can easily recognize. While it's different than northern pike or musky, it is similar enough to work in the same recipes.
Of course, salmon also has a bright red color to its flesh, which will also tip off diners to the difference. As long as you're not trying to fool anyone, it still makes a good substitution.
Trout
Steelhead or rainbow trout can both make a good substitute for either northern pike or tiger musky. The freshwater variety, rainbow trout, is probably the closest match of the two. It has that characteristic freshwater taste that makes it different from salmon.
Tilapia
If you want a musky or pike substitute that blends well with a range of ingredients, tilapia may be your best bet. It has a very mild taste that won't overpower and a light and flakey texture. While it doesn't taste like pike or musky as much as rainbow trout, it won't offend any palates since it doesn't have a strong fishy taste.
Frequently Asked Questions
Are pike aggressive?
Northern pike are expert hunters and highly territorial, earning them the nickname "water wolf." However, they are not large enough to pose any danger to humans. As long as you keep your fingers out of their mouth, they are completely harmless.
Are muskies related to pike?
Pike and tiger muskie share a habitat and have a similar appearance, but they are two separate species.
Do musky eat pike?
Muskie fish are significantly larger than northern pike, which allows them to prey on the smaller fish when given the opportunity. However, musky more commonly eat smaller fish and crustaceans.