Pike and pickerel are two common freshwater fish that often get confused with each other due to their similar appearances. That happens a lot as both belong to the pike family and have similar elongated bodies and snouts. However, there are ways to tell these fishes apart.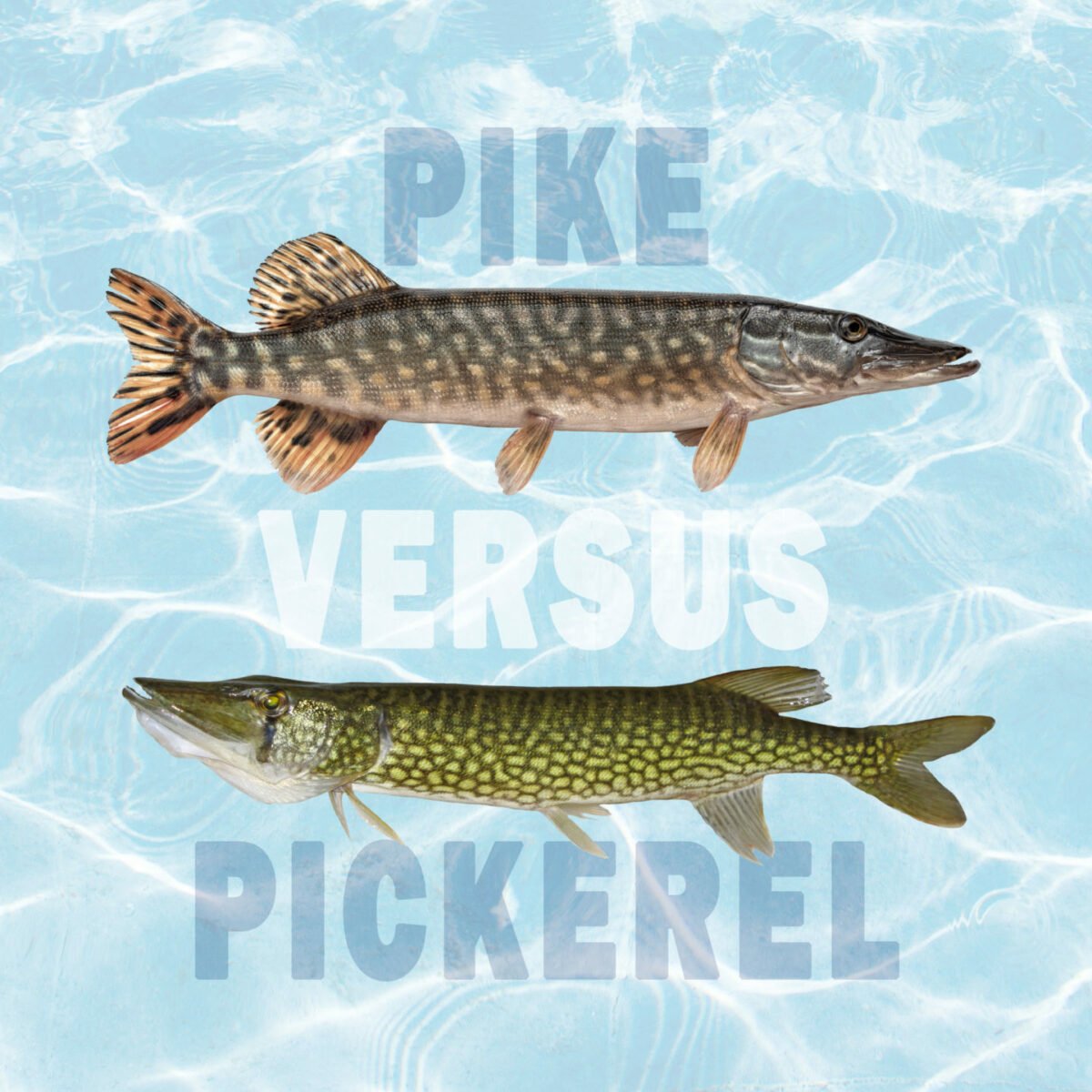 The main difference between pike and pickerel is their varying size and taste. The pike usually is larger than the pickerel. Pike may have a slightly fishy taste that is absent in pickerel, which is more on the sweeter side.
Pike and pickerel also differ in their variations, shapes, and nutrition - all of which you can find out in this article.
Table of Contents
What is Pike?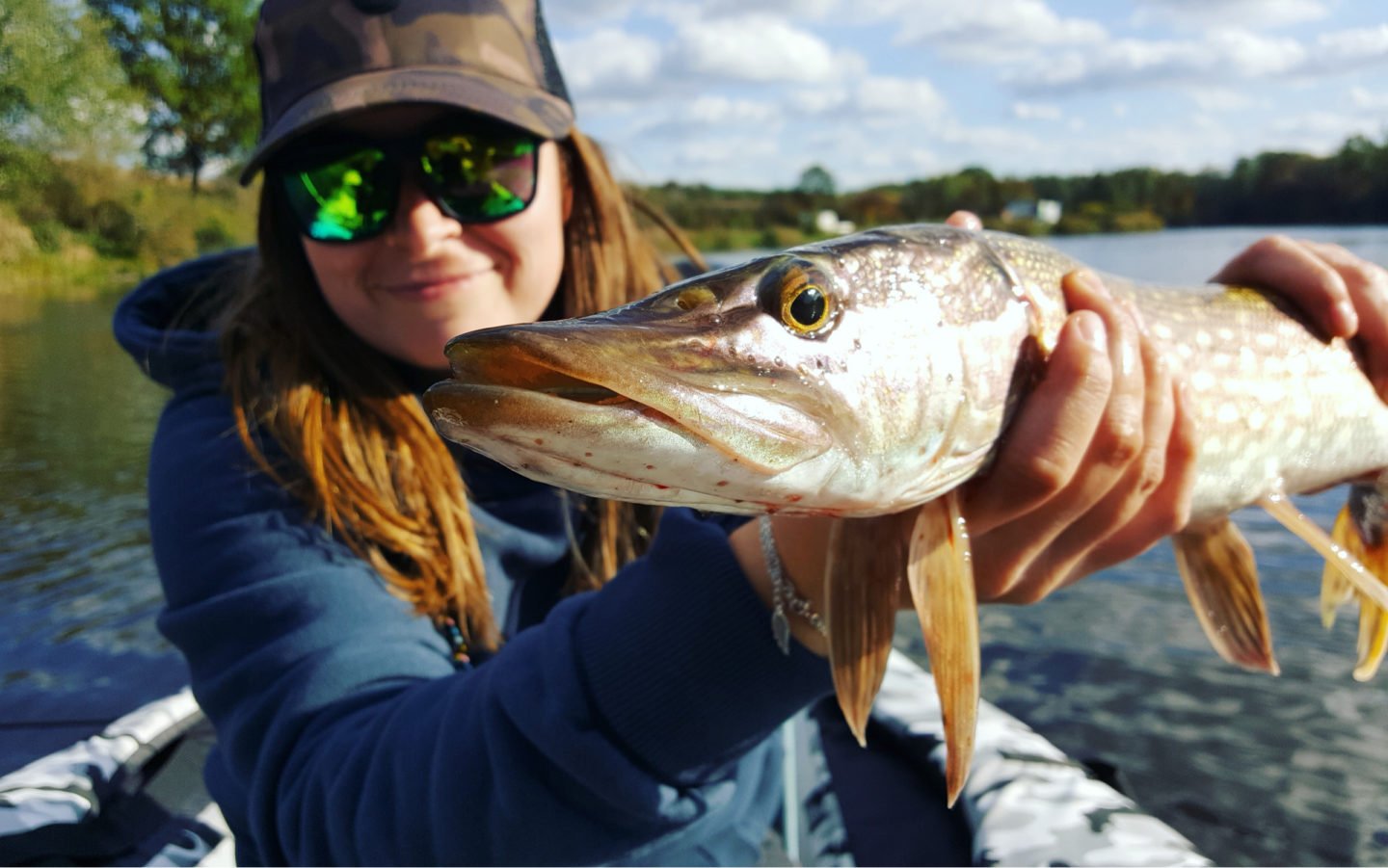 The northern pike, or pike as it is popularly known, is a variation of fish found in the fresh waters of countries like Britain, Ireland, Canada, and most parts of the United States and Europe. The pike gets its name from its shape, similar to a North American pole weapon of the same name.
They are carnivorous by nature and thrive in any body of water with many fish species. Their common prey includes insects, leeches, and crayfish. Interestingly, due to their enormous growth size (46-55 cm on average), they have occasionally been spotted hunting waterbirds.
This freshwater apex predator is sold commercially and has also been fished for sport. They are very territorial creatures and hence are solitary by nature. An interesting fact about pikes is that some of them have very flexible eyeballs that can see in any direction.
What Are The Best Substitutes For Pike?
Pike has a mild and very subtle fishy flavor. If you cannot find any pike around and want to gain its unique taste, you can use any firm white fish as a substitute. For example, perch, canned salmon, trout, and tilapia are great pike replacements.
What is Pickerel?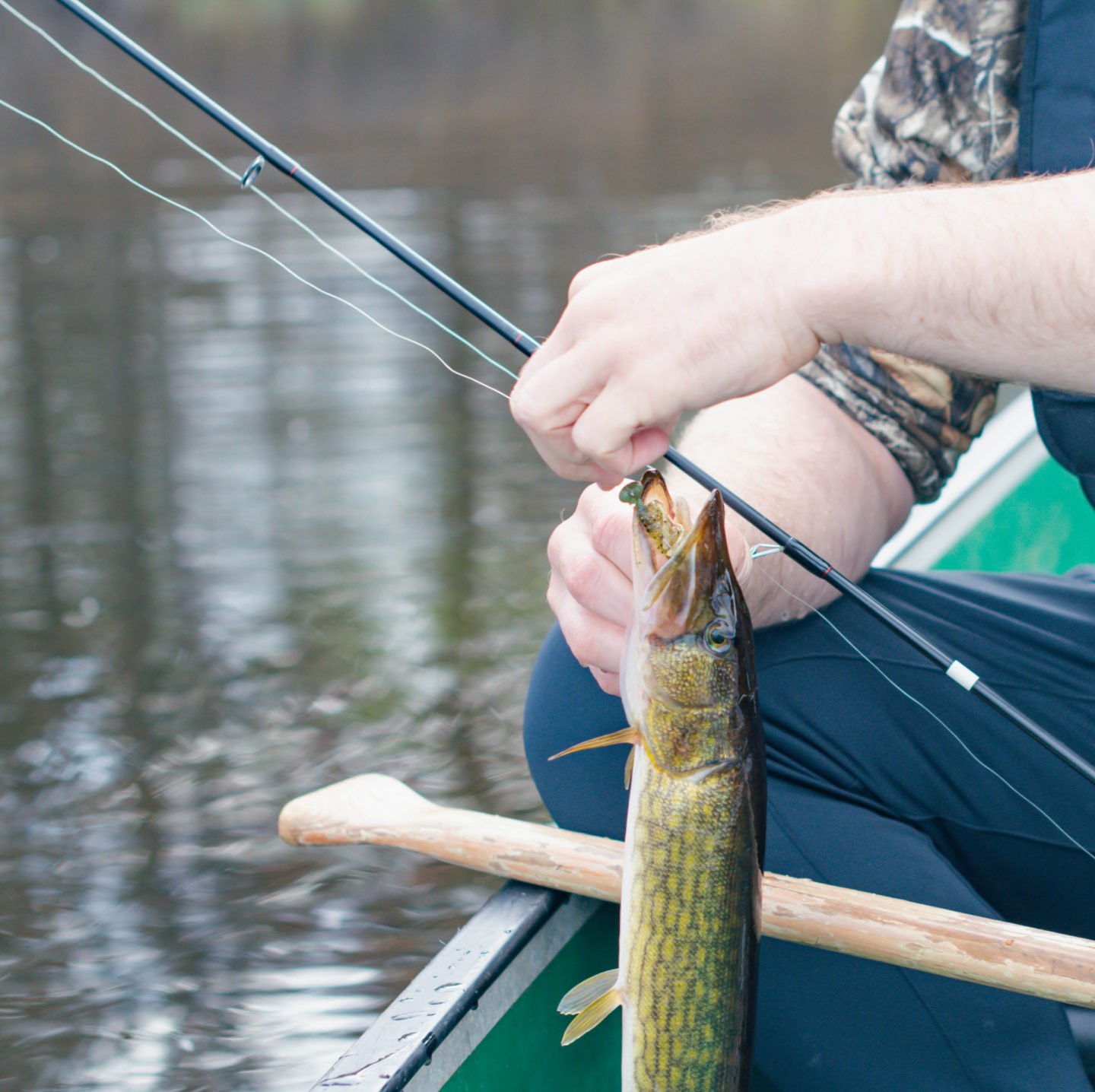 Many confuse pickerel as the name of a species of fish, but the name is a common term used for three different kinds of fish of the pike family. The term 'pickerel' can refer to the American pickerel, Chain pickerel, Redfin pickerel, and sometimes even the Walleye fish.
Pickerels are freshwater fish that look very similar to the northern pike with their long snouts. They are usually found in shallow water bodies like weed edges, lakes, ponds, and slow-moving rivers. These fishes are mainly distributed across North America and are a popular catch there.
Like their cousins, pickerels feed on smaller fish as well, and chain pickerels are also known to feed on frogs, snakes, and other varieties of food. They are often used as game fish due to their wide availability.
What Are The Best Substitutes For Pickerel?
Pickerels have a sweet and mild flavor which is not very fishy to taste. Hence, a good substitute for it is any medium, thick, firm-fleshed freshwater white fish. For example, cod, sole, and hake make great substitutes for pickerel.
Pike vs. Pickerel - Quick Comparison Table
| | | |
| --- | --- | --- |
| | Pike | Pickerel |
| Taste | Light and mild with no strong fishy flavor | Lighter than pike, with a mild taste blended with sweetness |
| Appearance | Huge, green-brown fishes with large, round, spotted fins | Also large, but smaller than pike while having yellow-green color and small fins |
| Habitat | Distributed across Alaska, Canada, and mid-western US states. | Distributed through Eastern Canada, Florida, and Texas |
| Price | Slightly on the costlier side | Less expensive than pike |
Differences Between Pike And Pickerel
Let's take a look at the main differences between pike and pickerel fish in detail.
1. Taste
When it comes to flavor, both pike and pickerel are known to taste similar but with very few differences.
Pike tastes mild with no strong fishy flavor. It also has a light texture and can become earthier when cooked with other herbs and spices. A lot of people even believe that it tastes a lot like chicken.
On the other hand, pickerel also has a mild taste but is sweeter. It also lacks the fishy taste that pike does and tastes excellent baked or pan-fried. Moreover, it is also bonier than pike.
2. Appearance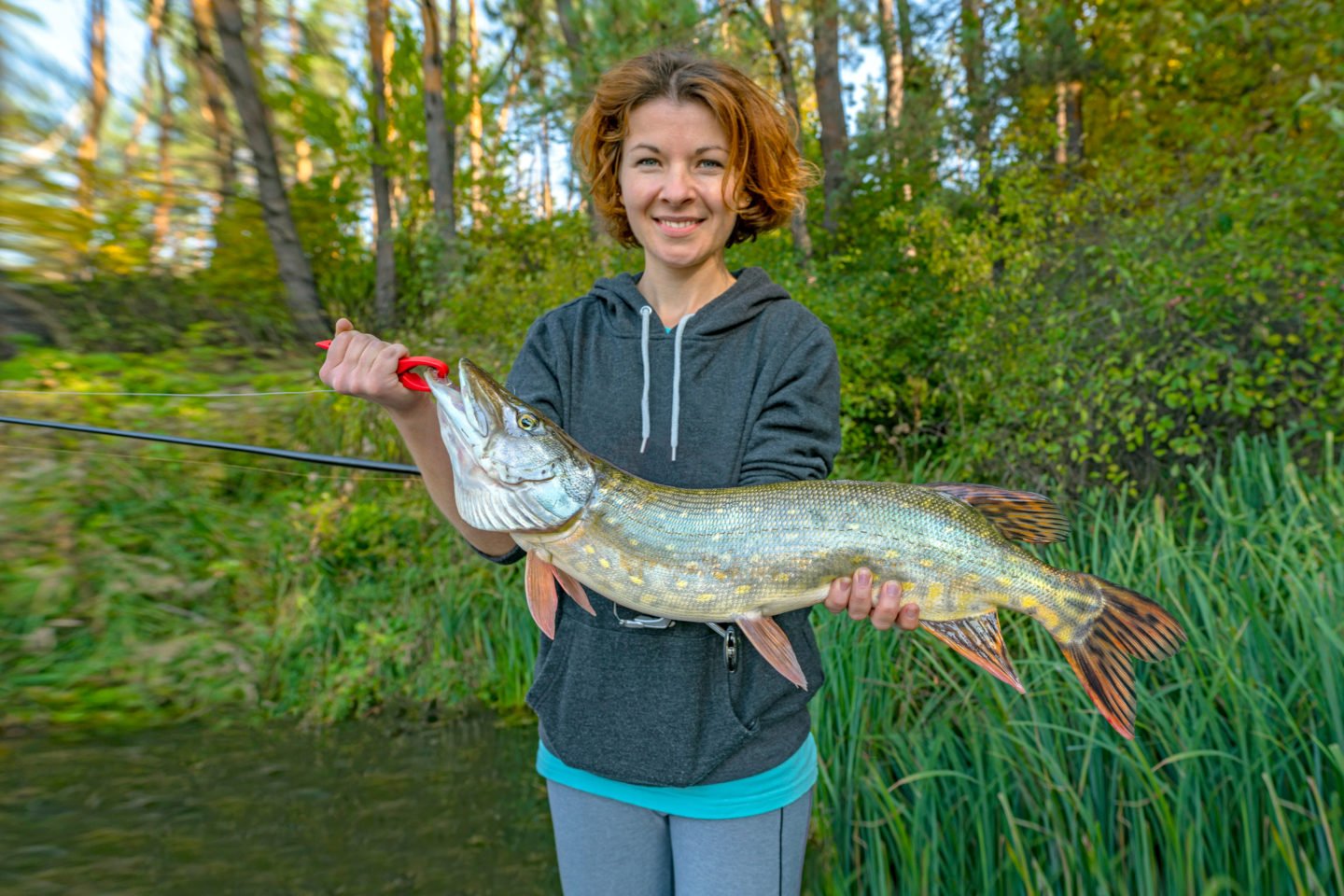 Because they belong to the same family, telling the two fish apart based on their looks becomes challenging. However, they have many differences in shape and size by which you can tell them apart. Northern pike can grow up to 50 inches long, while pickerel can only grow up to 25 inches.
The two also have slightly varied body patterns - pickerel are slightly light green to yellow, but northern pike is a darker green. The area where the flanks of the pike are has light spots and bars, but pickerels have a chain-like, dark-colored pattern along the length of their bodies.
The most significant difference in their looks is probably on their fins. While pikes have large, round fins that are reddish-brown and are covered with dark spots, pickerels have small fins that are more on the orange-brown side.
Pike also have gills that lack scales, while pickerels have gills that are completely covered by scales.
3. Nutrients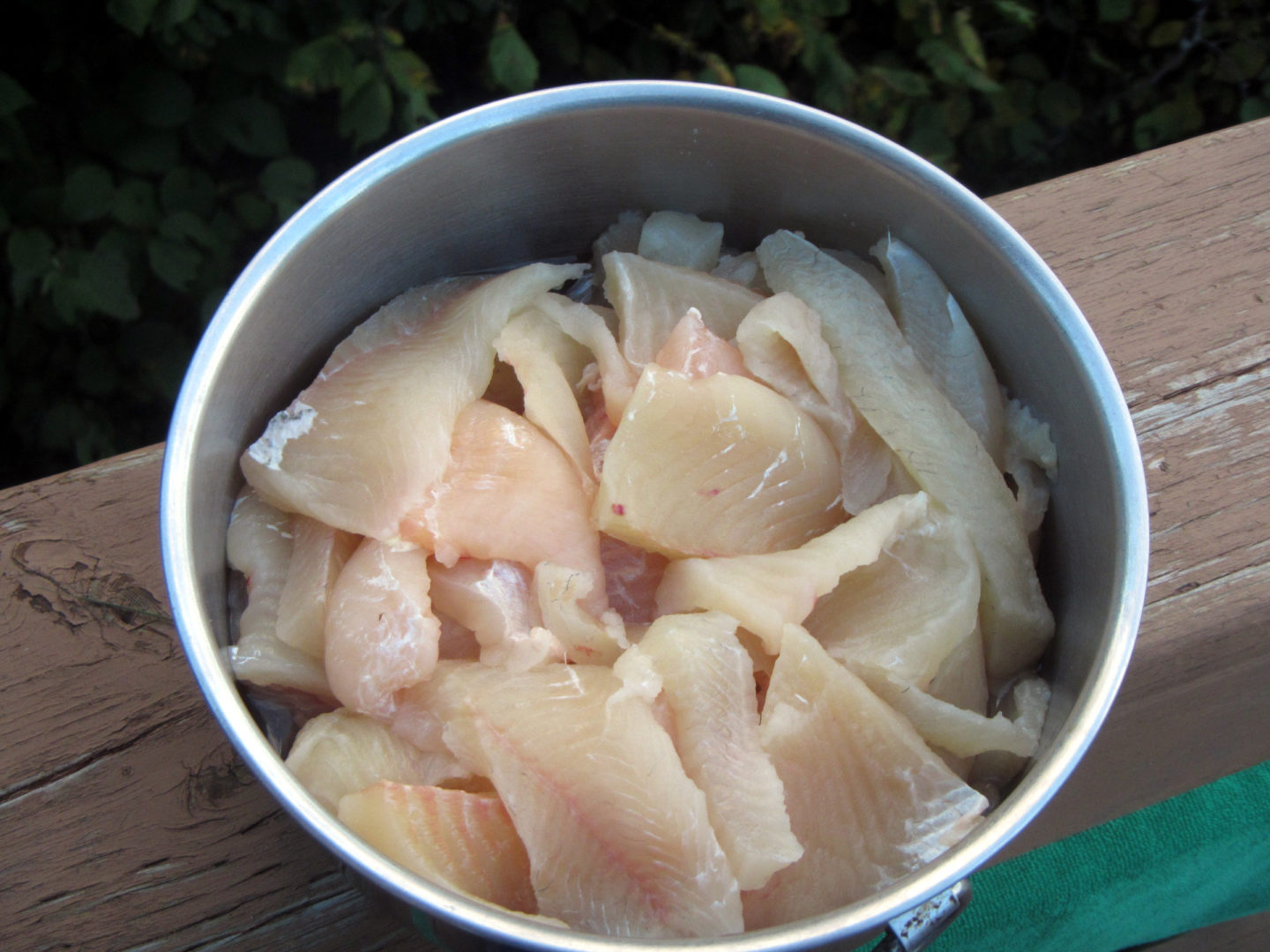 Both pike and pickerel are low-calorie fishes with very less fat content and many necessary nutrients like protein, vitamins B12, selenium, and omega fatty acids like EPA and DHA. They are also rich in minerals like magnesium, phosphorus, and potassium that help regulate blood pressure and nerve function.
They are great to include in diets that require low fats and high protein. Following are two nutrition tables to help you understand the components of these two fish.
Nutrition Information of Pike and Pickerel:
| | | |
| --- | --- | --- |
| Nutrient | Pike | Pickerel |
| Protein | 38.1 g | 21 g |
| Cholesterol | 77.2 mg | 42.5 mg |
| Sodium | 77.2 mg | 84.1 mg |
| Total Fat | 1.4 g | 0.8 g |
| Saturated Fat | 0.2 g | 0.1 gms |
| Omega 3 Acid | 0.2 g | 0.2 gms |
| Calories | 174.2 g | 96 g |
Note that pike has more calories, proteins, and fat than pickerel, whereas pickerel is higher in sodium.
4. Price
There is not much difference between the pike and pickerel's retail prices. But as a game fish, northern pike is much more preferred than a pickerel. So, it is slightly pricier, too.
5. Location
Being predatory fish, you can find both pike and pickerel in slow waters where other small fishes may gather. So, water bodies like weedy pools, streams, ponds, rivers, and lakes that offer aquatic vegetation are hotspots for pickerel and pike.
Even though both are North American fish, the northern pike is present across Alaska through Canada and down the upper, mid-western US states. On the contrary, you'll find pickerels in the Southern parts of Eastern Canada, down to Florida, and then west to Texas.
Which One to Use - Pike or Pickerel?
After analyzing all comparisons and similarities between the two fish, it can be safely said that whether to use pike or pickerel solely depends on the availability in the market.
Both are common freshwater fish that have no restrictions on their commercialization. So, they are always readily available.
The taste of both the fish also depends on the type of freshwater they come from. So, there is no specific preference for the better choice. The fishy taste is not strong on both the meats, but if you prefer a slight hint of sweetness, you can go for pickerel.
When it comes to portions, and you want to have a larger fill, then pike as a bigger fish is a better option.
Final Thoughts
The benefits of eating fish are many - from increased cognitive abilities to light, beneficial protein. Pike and pickerel are both readily available fish that can provide this nutrition.
I hope that this article helped you a lot in understanding the differences between these two common fish!