Old Bay Seasoning is an American spice blend that is peppery, herbaceous, salty, and spicy. Invented in Maryland, the 18 herbs and spices are shrouded in secrecy and no one knows the exact combination. One thing that is agreed upon is that Old Bay Seasoning is delicious paired with seafood, especially shrimp boils and clam or oyster chowder.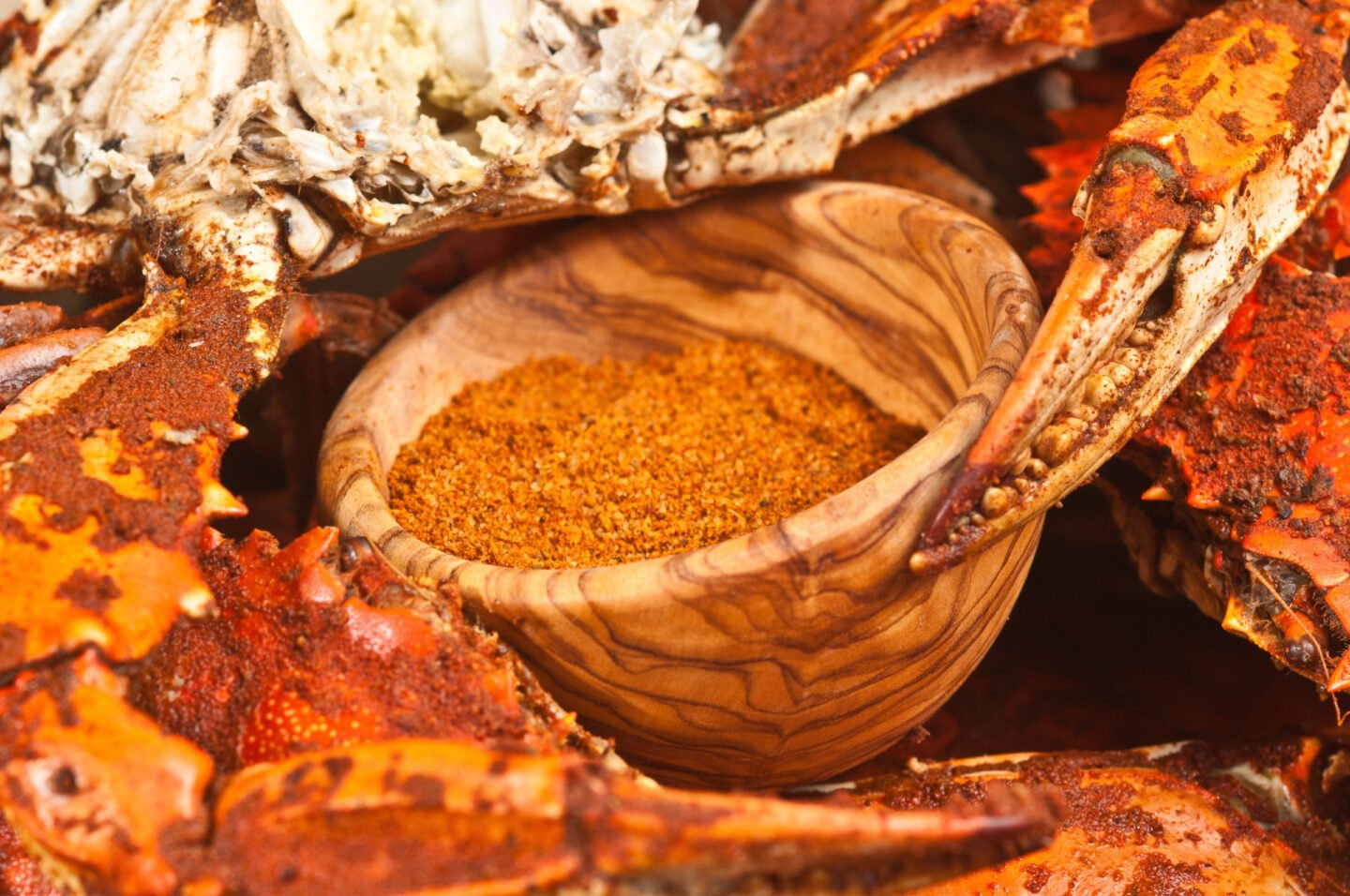 If you don't have any Old Bay Seasoning in the pantry, then you're going to need an alternative. We've created a handy list of Old Bay Seasoning substitutes so that you can finish any dish without the original ingredient. You can also try our copycat recipe further down this page, which most people won't be able to distinguish from the real thing.
Table of Contents
How Do I Replace Old Bay Seasoning in Cooking?
To replace Old Bay Seasoning, the best options are crab boil, pickling spice, or Cajun seasoning. There are a range of other spice blends you could also use, but to get the most authentic flavor possible, we suggest making your own blend at home.
1. Crab Boil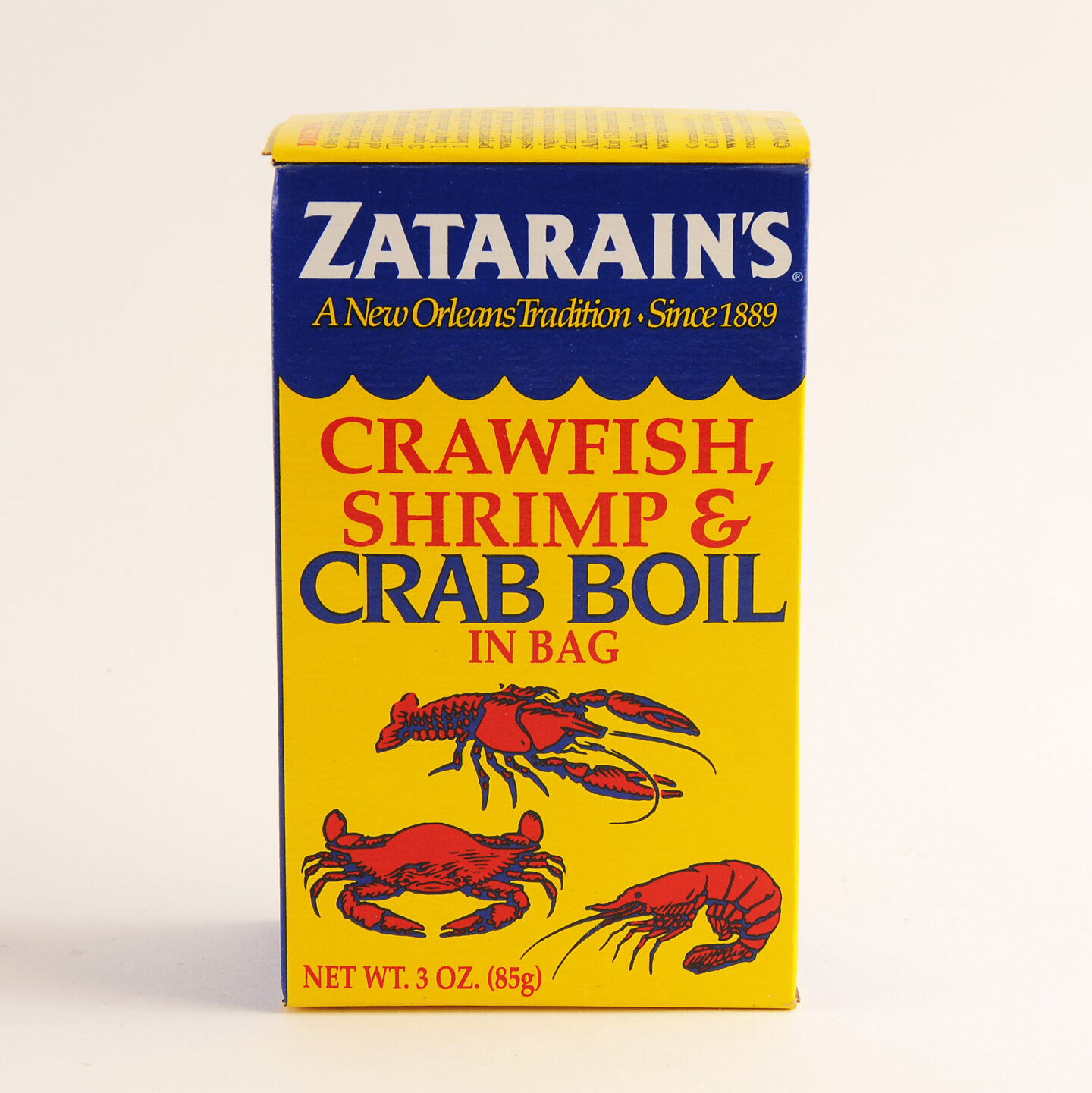 A crab boil is used for flavoring water that shellfish, lobster, crawfish, or crabs are boiled in. You can buy this product in-store throughout much of the United States or online.
As with most spice blends, it is easy to make your own. There are many recipes, but we suggest combining cilantro seed, cayenne pepper, mustard seed, dill seed, allspice, and bay leaves. If you're using whole spices, then add them to a spice mill or mortar and pestle and grind them into a powder.
Use crab boil in equal quantities as you would use Old Bay Seasoning.
2. Pickling Spice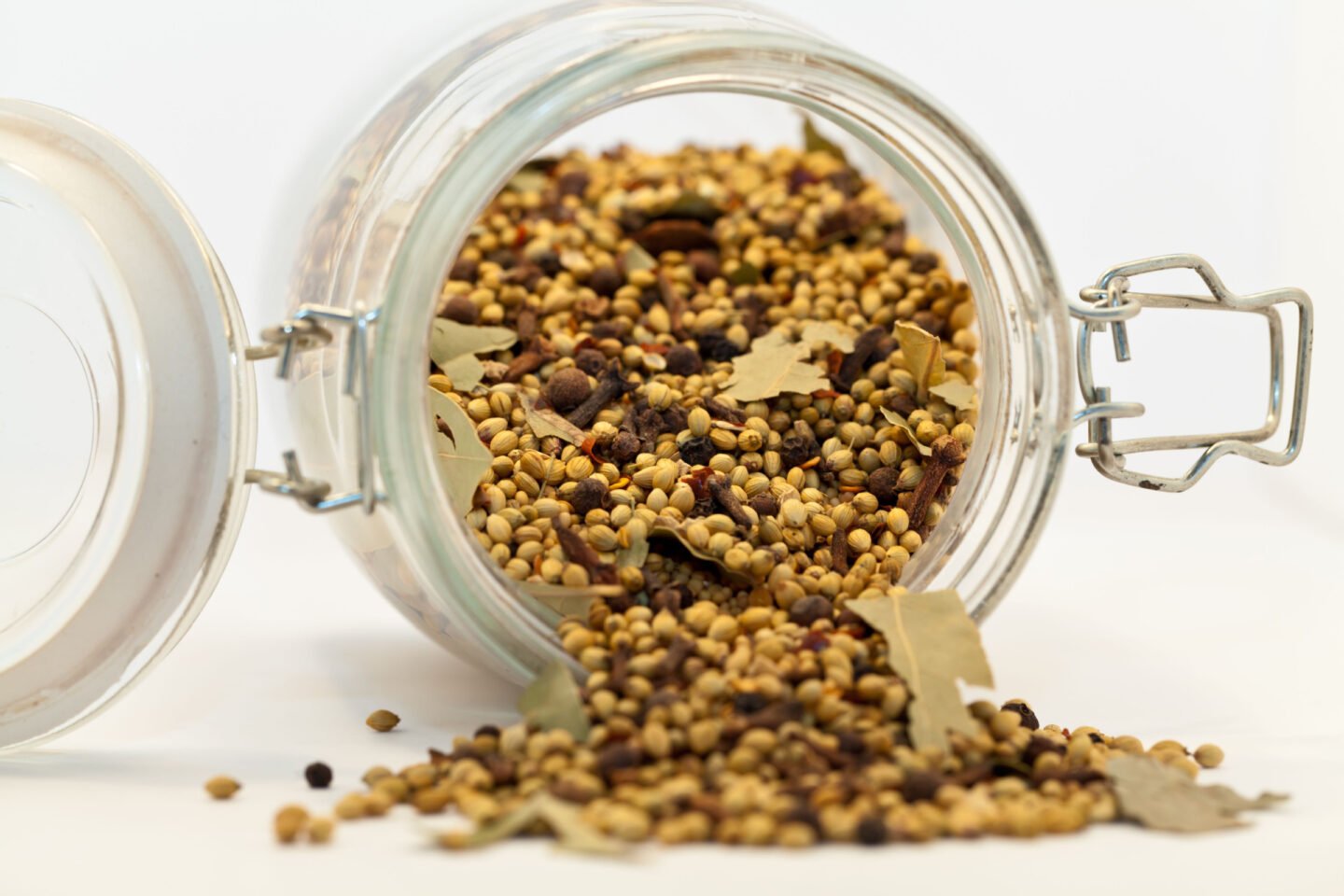 Pickling spice is a spice blend that is used to pickle food and to add flavor to stews and soups. It makes a good alternative to Old Bay Seasoning and is perfect for flavoring seafood and shrimp boils.
You'll find pickling spices sold at supermarkets in the spice section, or there are plenty of options online. However, you may already have the required spices at home to make your own pickling spice. A combination of cloves, allspice, mustard seeds, cilantro seeds, bay leaf, ginger, and red pepper flakes is all you need.
Use pickling spice in equal quantities as you would use Old Bay Seasoning.
3. Cajun Seasoning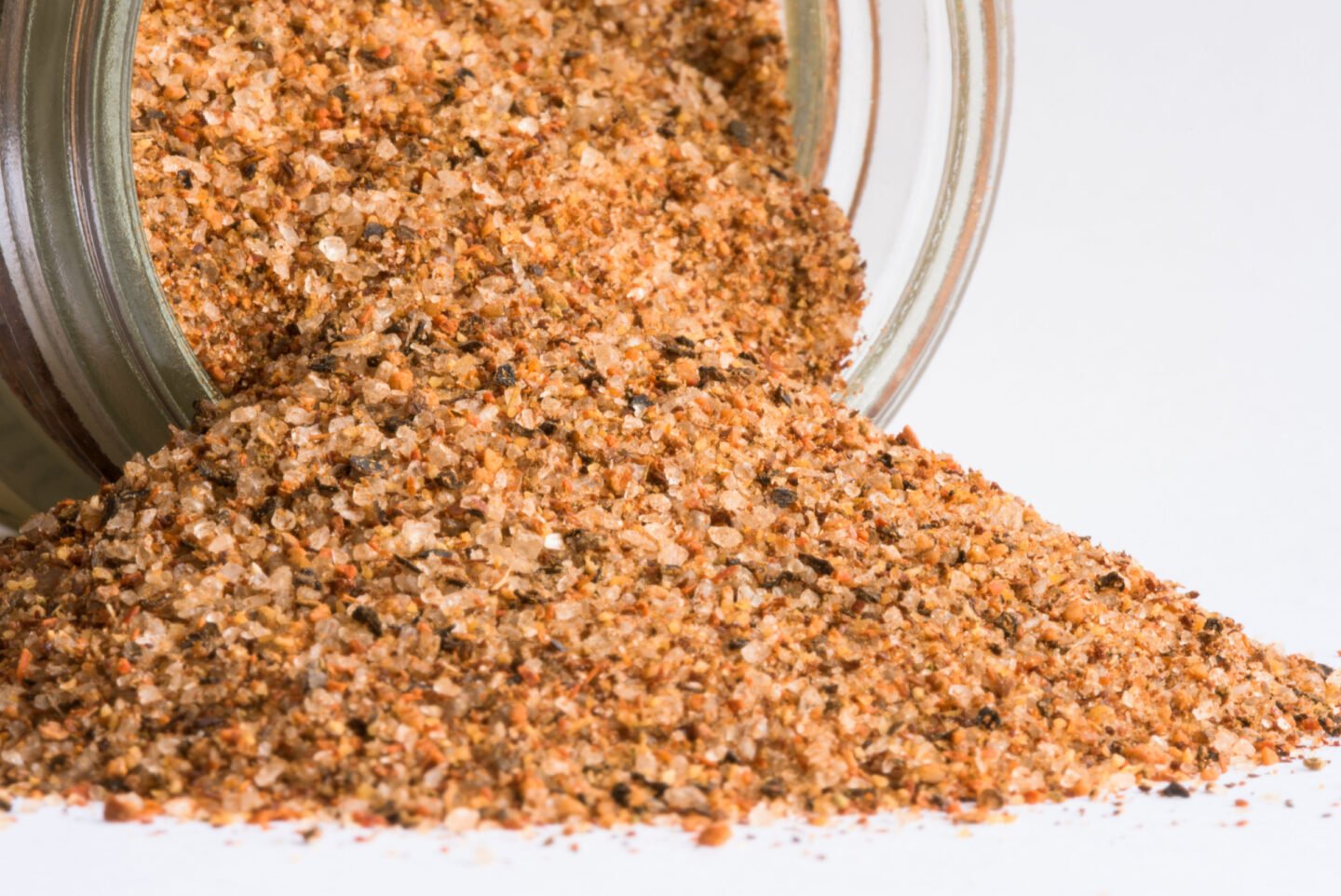 Cajun seasoning comes from Louisiana and makes an excellent substitute. In many parts of the United States, it is easier to find in supermarkets too. Its flavor profile is similar to Old Bay, although you'll notice more spice from some Cajun seasoning brands.
Common ingredients include paprika, pepper, garlic powder, cayenne pepper, and oregano. For those that don't enjoy hot, spicy food, we suggest using a different alternative on this list.
4. Todd's Dirt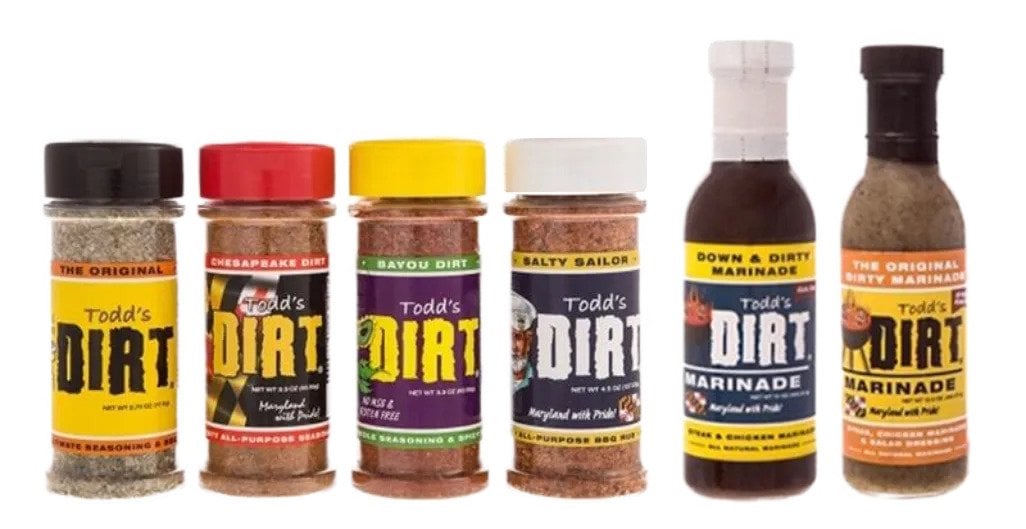 If you enjoy your food fiery hot, then you may want to try a product called Crabby Dirt. It is produced as part of the Todd's Dirt spice mix range and has a similar flavor profile to Old Bay Seasoning. If you check out the ingredients list, you may notice some extra ingredients like chipotle powder and cayenne. These are perfect ingredients for adding to your next crab boil, but expect your meal to be spicy hot.
5. Seasoned Salt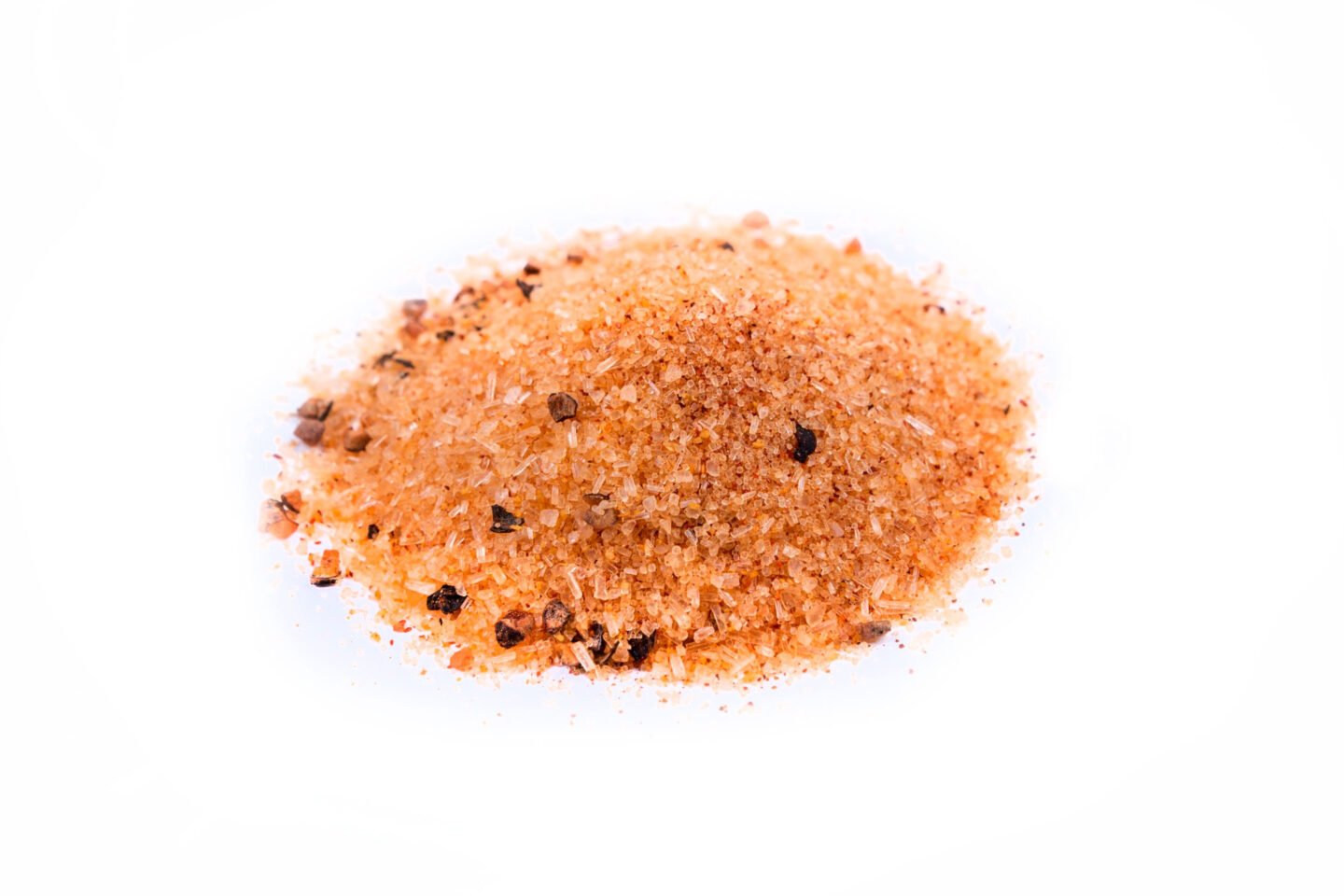 Season salt is a cheap, easily accessible ingredient that you can use to replace Old Bay Seasoning if you're in a pinch. Although it has a different taste, it is still great for seasoning fish, pork, poultry, or beef. It will enhance the flavor of any dish and is amazing sprinkled onto popcorn or eggs.
6. Chinese Five Spice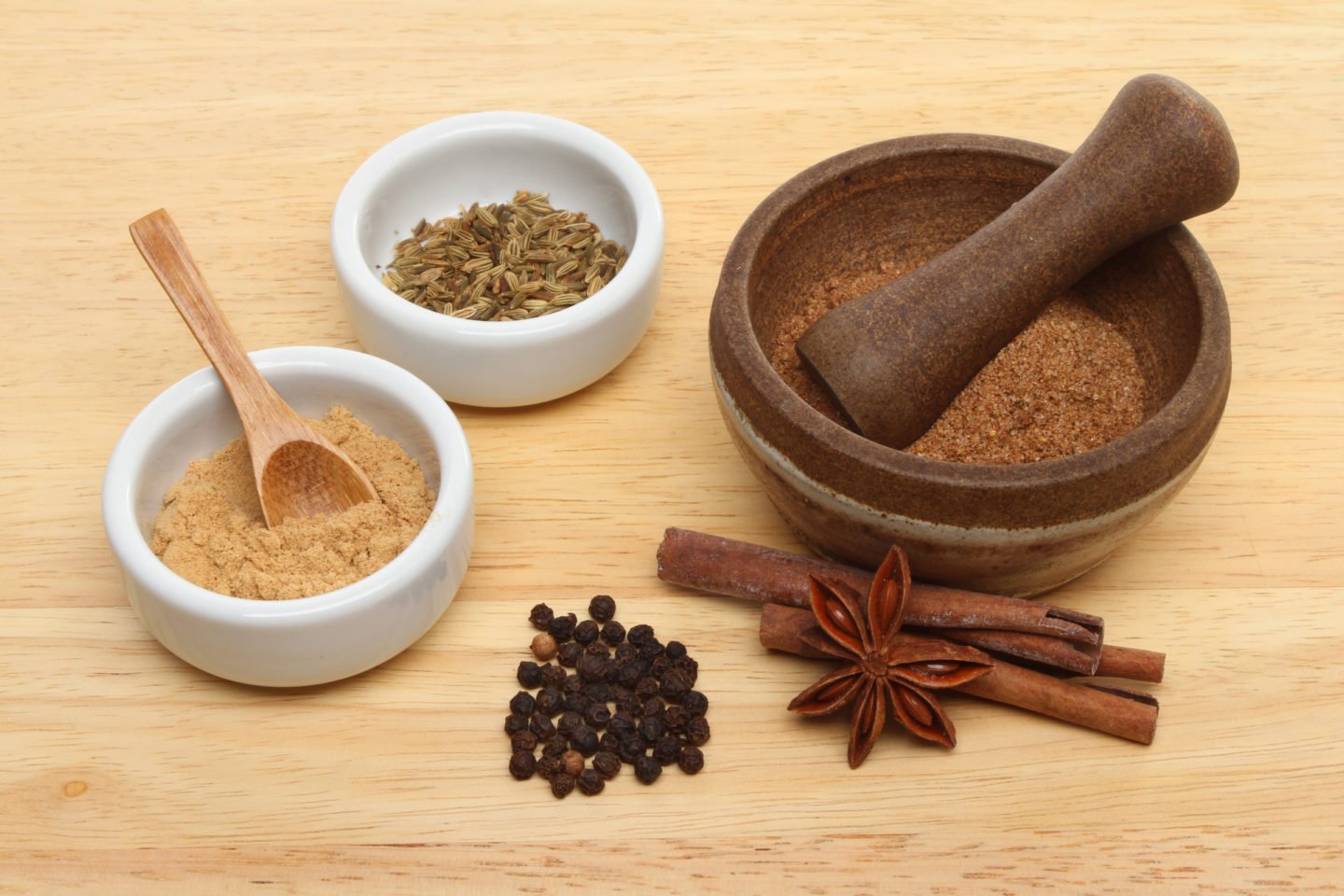 If you don't enjoy Old Bay Seasoning, then try something completely different and use Chinese Five Spice. It is a blend of star anise, cloves, fennel, Szechuan peppercorns, and cinnamon. This is a sweeter spice blend but is versatile and is suitable for adding to red meat, seafood, or poultry.
7. Copycat Old Bay Seasoning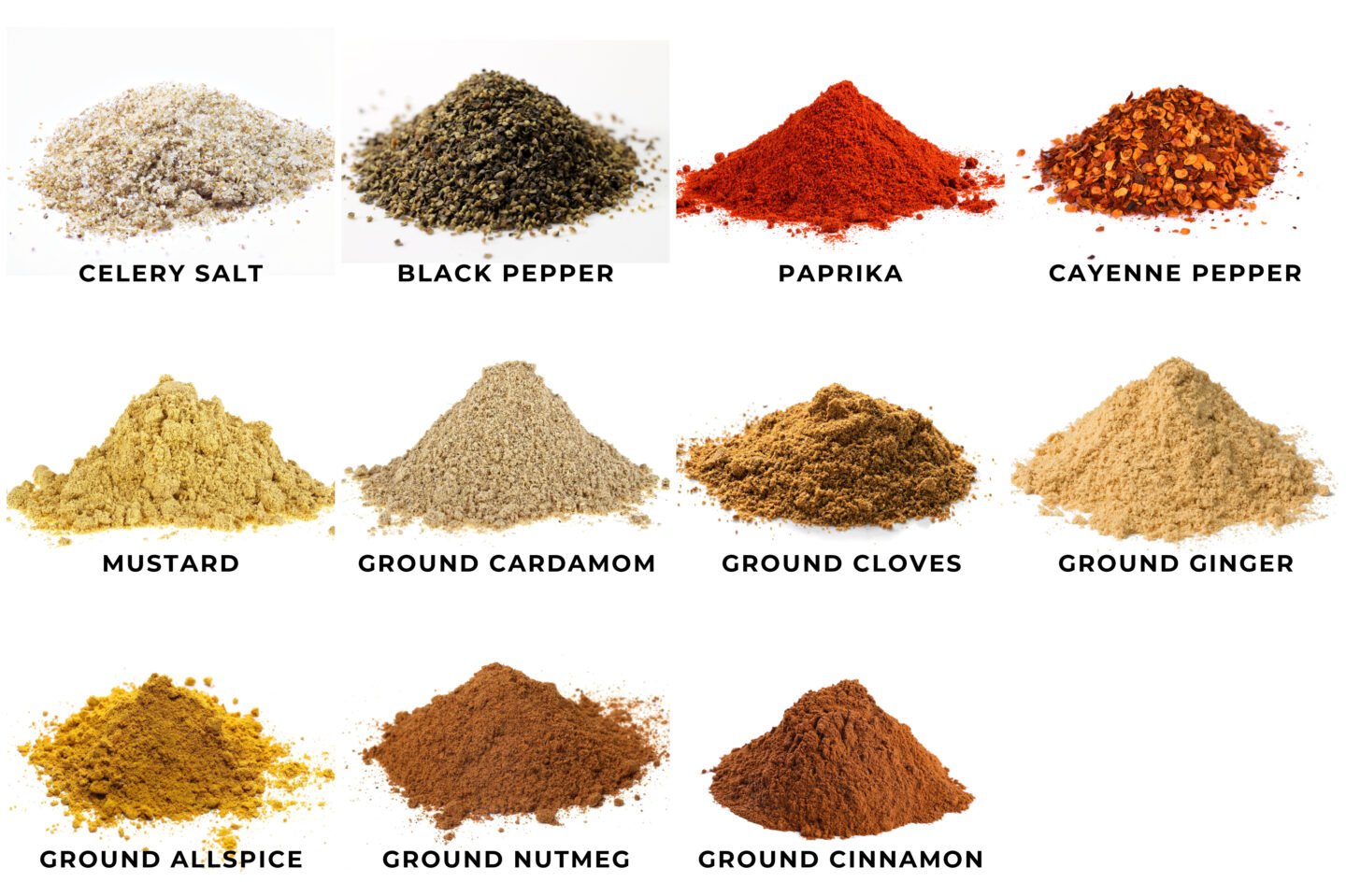 Old Bay Seasoning is a proprietary blend that is closely guarded, so no one except for the manufacturer's employees knows the real ingredients. However, we experimented with some flavors and came up with the following recipe, which tastes similar and is quick and easy to make.
We used ground spices, but if you want to enhance the flavor, then buy whole spices and grind them in a spice mill or mortar and pestle.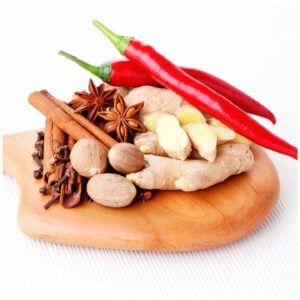 Copycat Old Bay Seasoning
Old Bay Seasoning is a proprietary blend that is closely guarded by the manufacturer, but we experimented with different spices and seasonings, and came up with the following recipe, which tastes similar and is quick and easy to make.
Ingredients
1 ½

tbsp

celery salt

⅛

tsp

black pepper

¼

tsp

paprika

⅛

tsp

cayenne pepper

⅛

tsp

mustard

1

pinch

ground cardamom

1

pinch

ground cloves

1

pinch

ground ginger

1

pinch

ground allspice

1

pinch

ground nutmeg

1

pinch

ground cinnamon
Instructions
Add all ingredients to a medium bowl and whisk until everything is well combined.

Pour the spice mix into an airtight container and store in a cool, dry place until needed.
What is Old Bay Seasoning Used For?
Pair with seafood or add to shrimp boils
Make a tasty marinade by combining the spice blend with oil and lemon juice.
Sprinkle it onto crab cakes, tortillas, or pita chips.
Stir it into rice or your next slow-cooked chili con carne.
Lather it on barbecued corn cobs or take roasted vegetables to a new level of flavor.
Next time you entertain, sprinkle it onto deviled eggs for a delicious entree.
Fast Facts
The Old Bay brand was bought by McCormick and Co in 1990.
When Old Bay was created, crab meat was abundant in Baltimore so bars offered the seafood for free. The spicy seasoning was added in liberal doses to help drive sales of beverages.
The seasoning is most popular in Maryland but is also commonly used in the Southern States, the Mid-Atlantic States, the Gulf Coast, and New England.
It will stick to seafood shells resulting in red-coated fingers and lips during eating.
The ingredient that can be used to flavor fries, meat, roast vegetables, and much more.
Related reading:
Lemon Thyme vs. Thyme - What's the difference?
What are America's favorite foods in each State?
Summing Up
Old Bay Seasoning has a wide variety of uses in the kitchen, but it is especially popular for use in shrimp boils and for flavoring seafood. If you don't have any in the pantry, then you can use crab boil, pickling spice, or Cajun seasoning as your best options. For an authentic-tasting dish, we suggest making a copycat blend at home.
What dish are you looking at using Old Bay Seasoning for? Please let us know in the comments below.