From beef stew to Bolognese, there's practically no end to the hearty, savory dishes you can make with beef broth. However, it has such a distinctive taste and aroma that it's not always easy to find a suitable replacement for your recipe. That's why it's a good idea to familiarize yourself with some of the most common beef broth substitutes.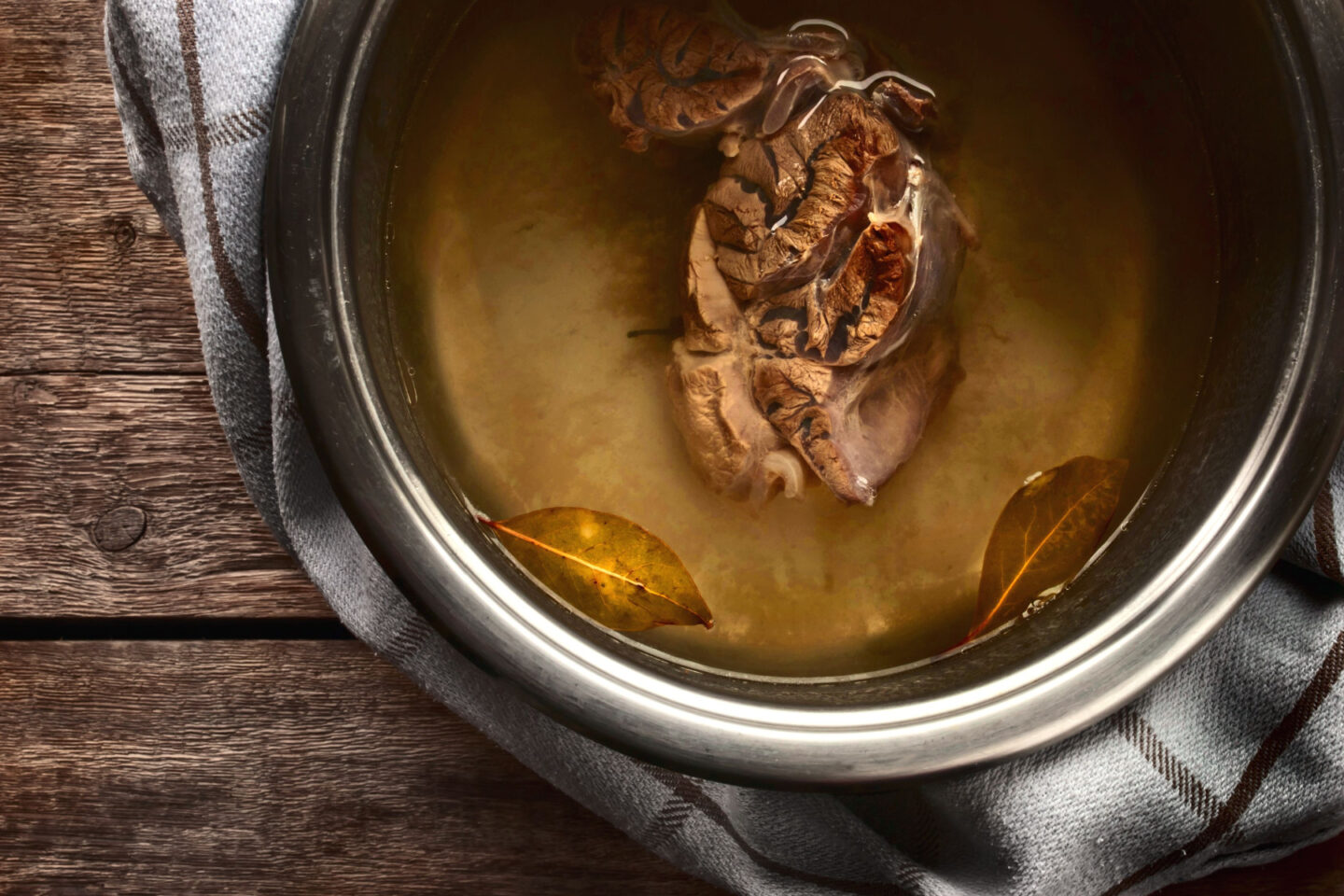 There are actually a wide variety of different substitutes for beef broth, but they depend largely on what you're trying to cook. One of the most versatile and easiest to find is, surprisingly, soy sauce. It adds a deep umami flavor to any dish and is a great addition, as long as you remember to cut back on the salt!
If you're looking for something slightly different, try one of the other beef broth alternatives listed here.
Table of Contents
Best Substitutes for Beef Broth
1. Soy Sauce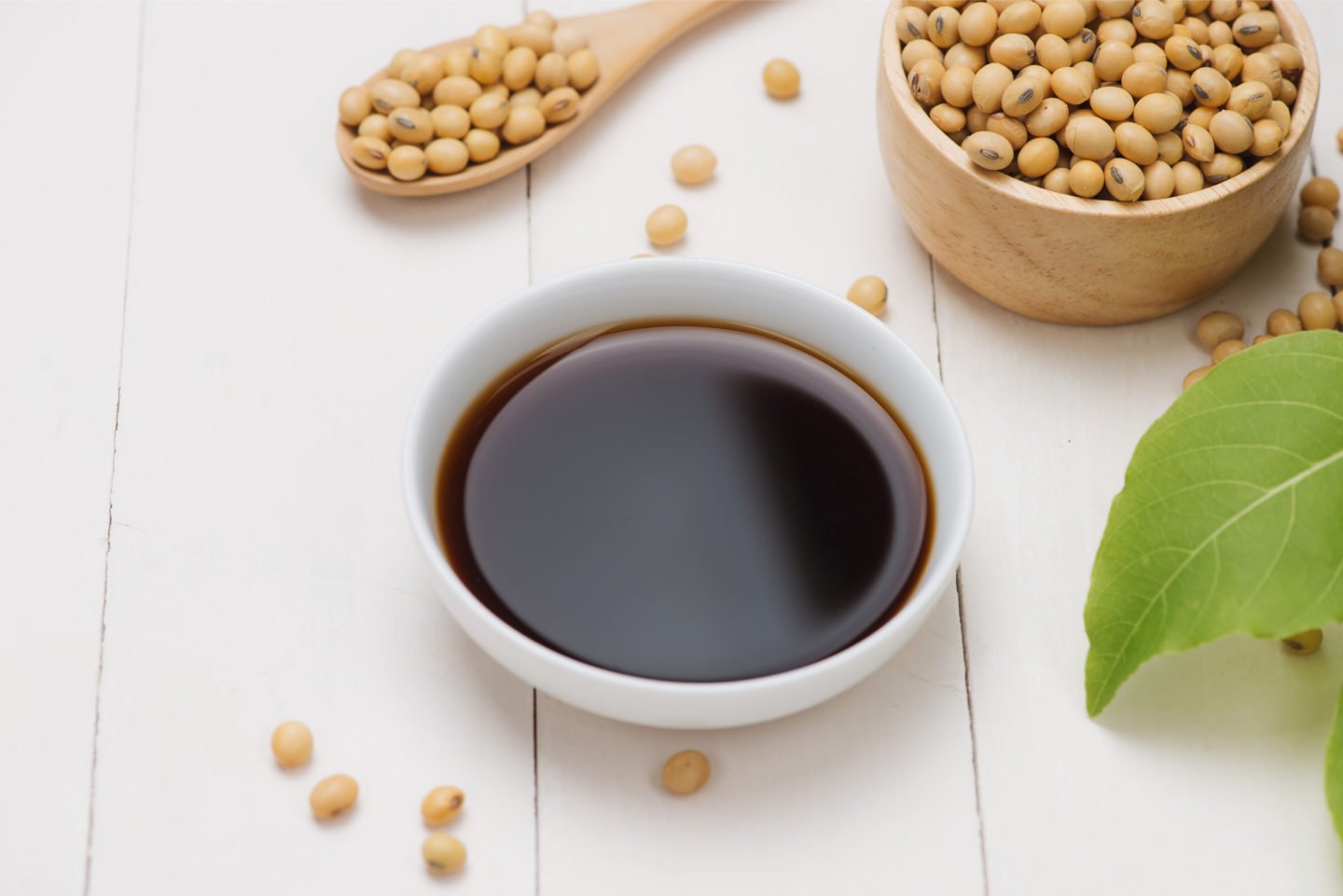 If you're surprised to see soy sauce at the top of this list, then you're missing the true potential of this unique ingredient. Made from fermented soybeans, soy sauce has a flavor not dissimilar to beef, as long as you use it right. The key is to water it down so you get the right concentration of flavor while still maintaining the right moisture levels in your dish.
The best thing about soy sauce is how versatile it is. Use it in stews, sauces, or anything else you would use beef broth for. It's vegetarian and even vegan, though be aware that most varieties of soy sauce aren't gluten-free.
Looking for more substitutes similar to soy sauce? See our complete guide here.
Conversion Ratio: Substitute 2 tablespoons of soy sauce and 1 cup of water for every cup of beef broth.
2. Bouillon Cubes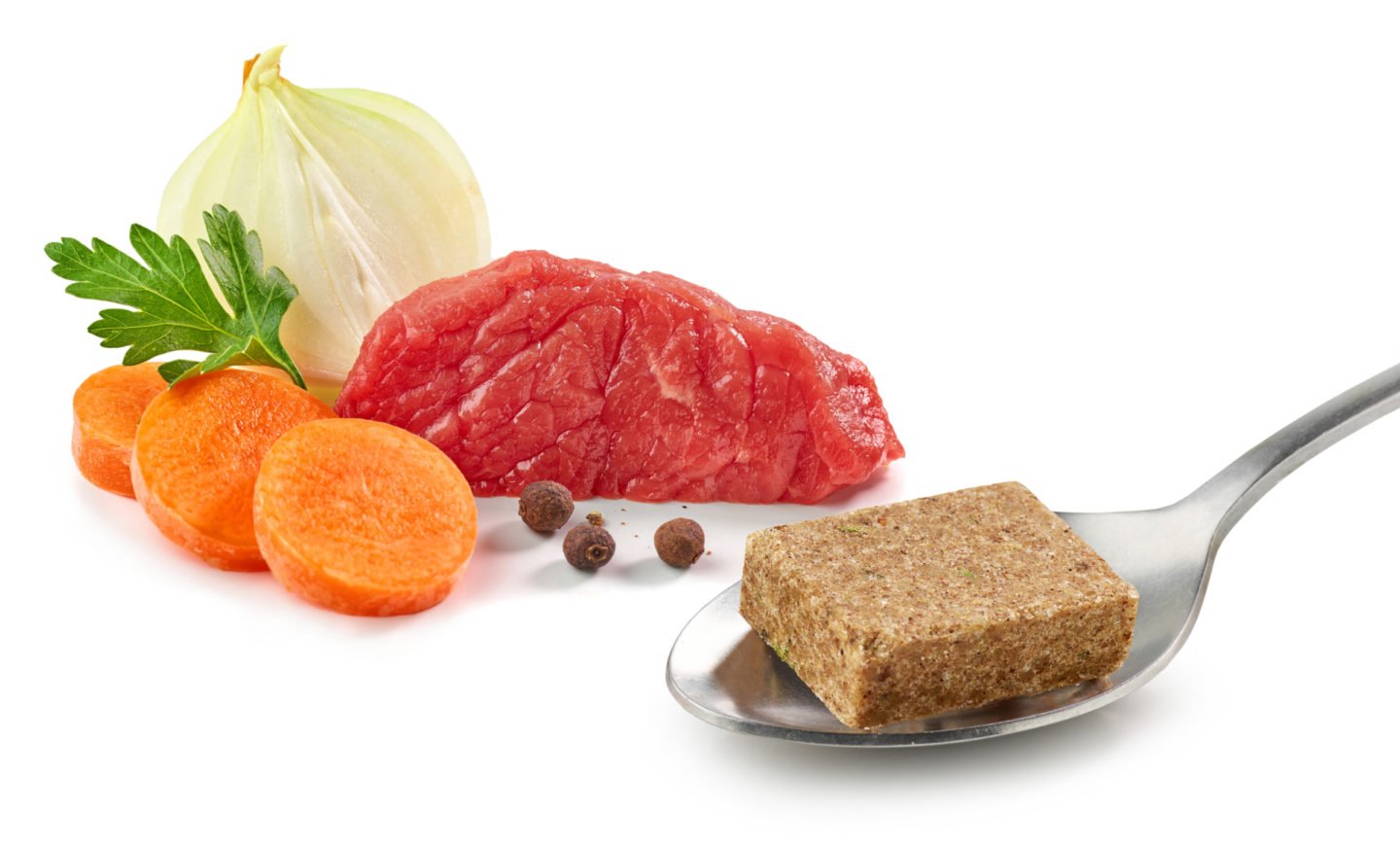 If soy sauce doesn't provide the exact flavor profile you're looking for, bouillon cubes should be the first option you try. They're made of dehydrated beef broth and have all the same flavors as the liquid form. Simply dissolve one in water, and you have a cup of broth ready to go!
The other nice thing about bouillon cubes is that you can use them dry to season your dish. Make sure to crush them beforehand, but once you do, you can sprinkle them into rice, pasta, stir-fries, or anything else. This lets you add beef flavor without changing the moisture levels of your food.
Conversion Ratio: Substitute one bouillon cube dissolved in one cup of water for every cup of beef broth.
3. Mushroom Broth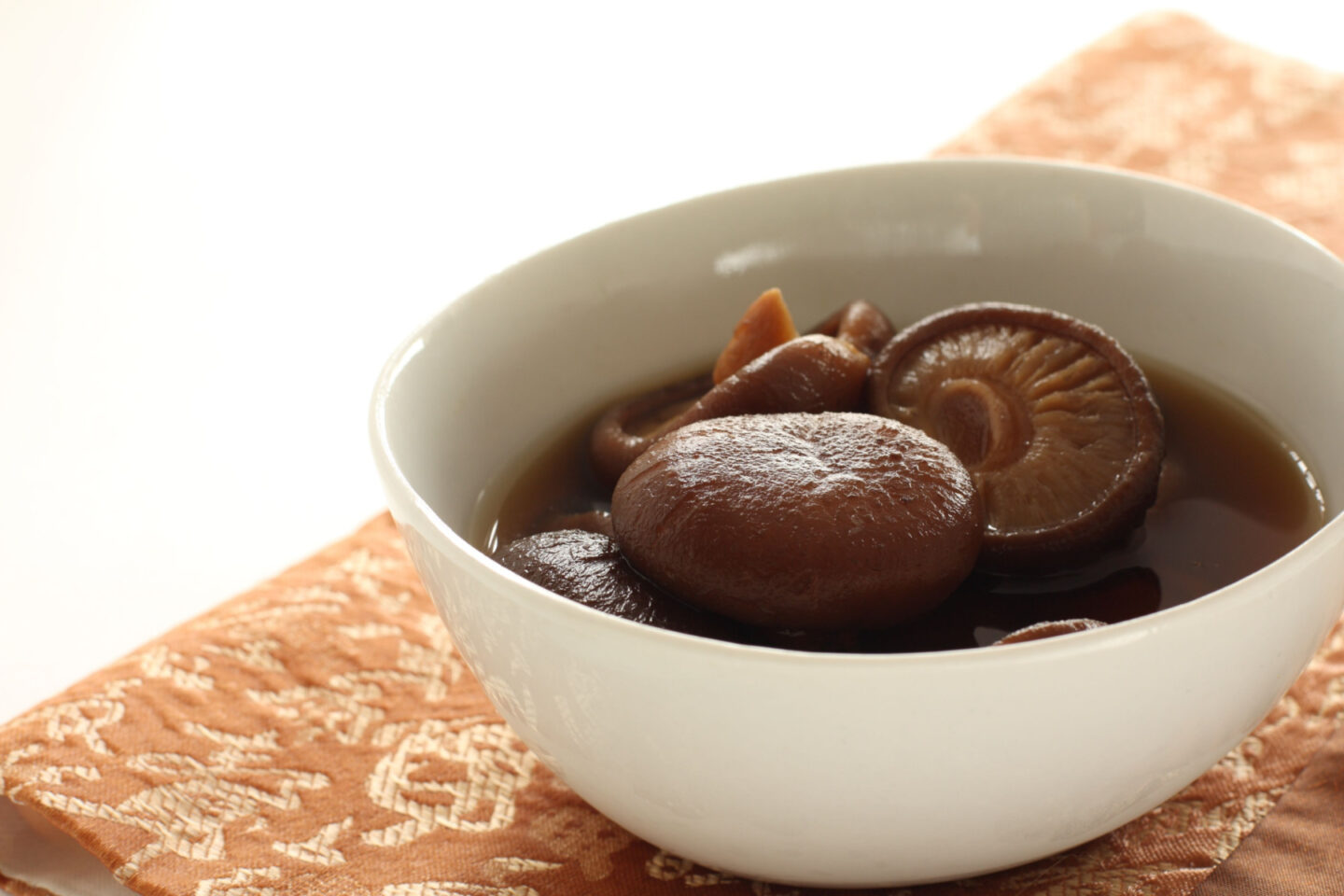 Sometimes you're browsing your grocery store's aisles and find that they're fresh out of beef broth. If you find yourself in this situation, you might be tempted to try chicken, turkey, or seafood broth instead, but actually, there's a better option. Mushroom broth has a surprisingly similar flavor profile to beef, even though it's totally vegan-friendly.
As a bonus, mushroom broth is the same deep brown as beef broth, so you can use it in soups and stews, and your dinner guests won't even be able to tell the difference. You can use it in any dish that calls for beef broth and use it in just the same way.
Conversion Ratio: Substitute one cup of mushroom broth for every cup of beef broth.
4. Miso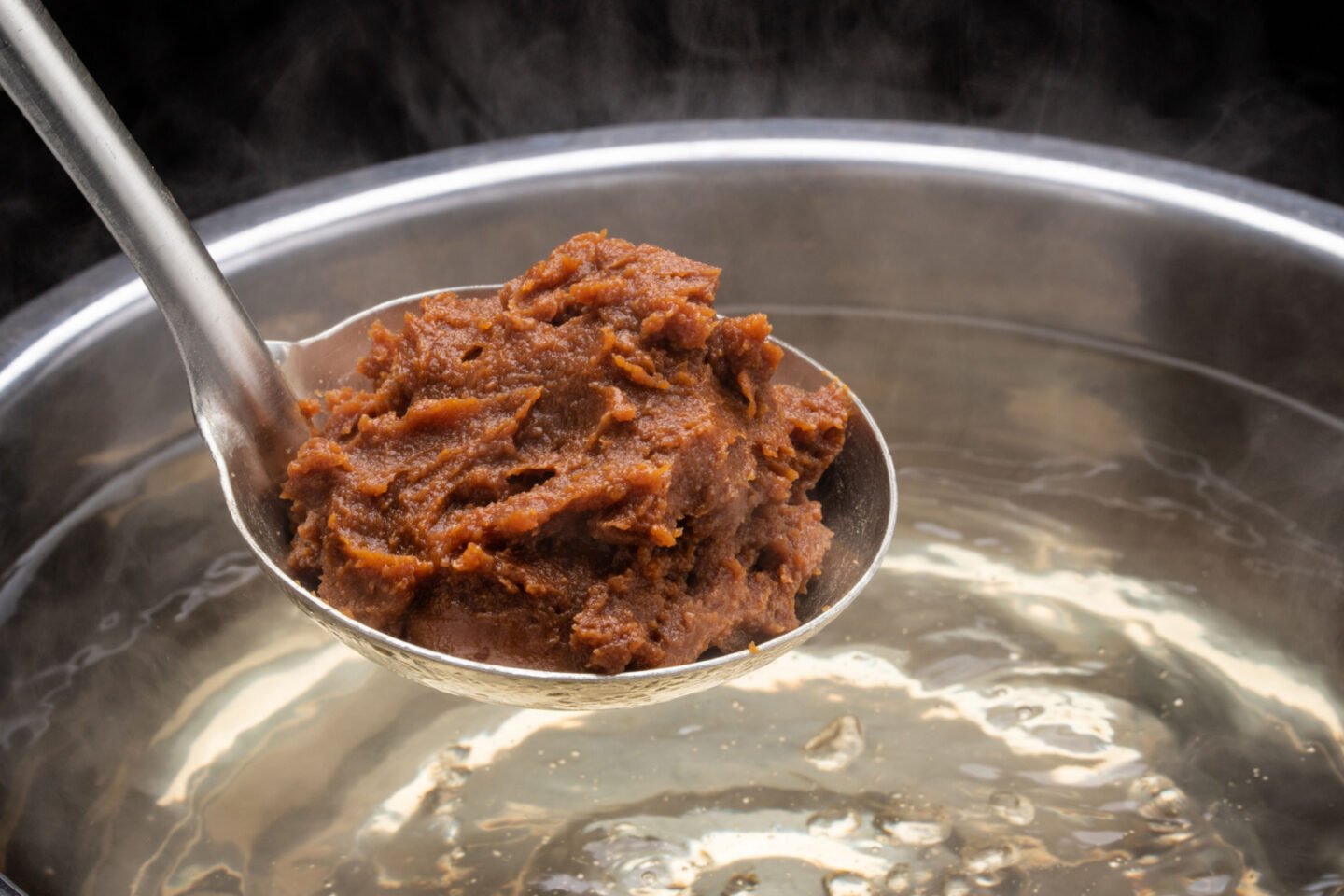 If you don't have a small jar of miso paste in your fridge, you're missing out on one of the best kitchen helpers around. There are white and red varieties, and either can work when substituting for beef broth, though the red is stronger in flavor. Simply dissolve a bit in water to make instant broth anytime you need it.
It works similarly to bouillon, but it has a different flavor. While not exactly like beef, it has a rich, salty, umami taste that makes it a good substitute for meat. As a bonus, it's totally vegetarian, so just about anyone can enjoy it.
Conversion Ratio: Substitute one tablespoon of miso dissolved in one cup of water for one cup of beef broth.
5. Chicken Broth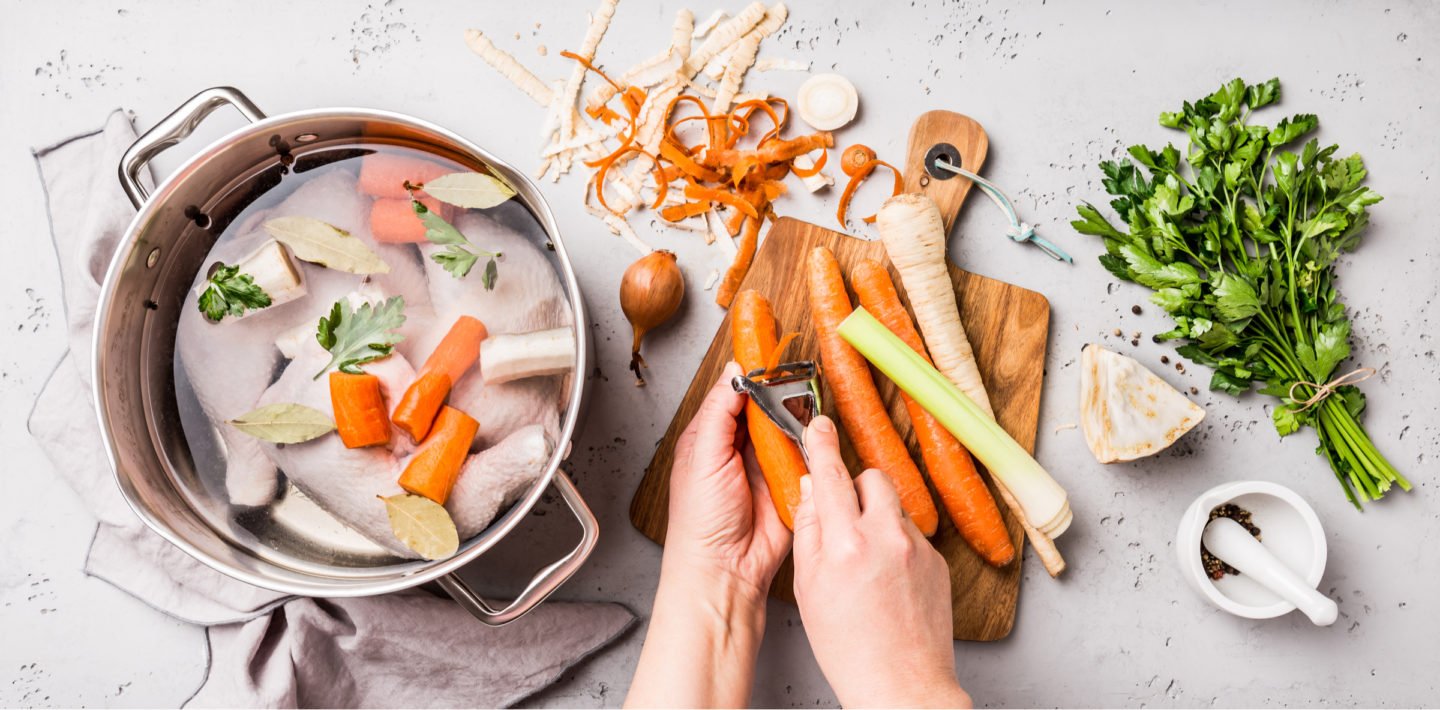 Mushroom broth is a good beef broth substitute in most cases, but sometimes you just want the hearty flavor of meat. If that's the case, then you can't go wrong with chicken broth. It's lighter in flavor but pairs with many of the same ingredients as beef broth, whether you're making soups, sauces, or stews.
If you're using chicken broth, you might also consider supplementing the light flavor with a bit of soy sauce. This will give it a deeper, richer taste and also darken the color, so it looks more like beef. Whether you do or not, chicken broth will serve as a good substitute, as it's simple to use and easy to find in your grocery store.
Conversion Ratio: Substitute one cup of chicken broth for every cup of beef broth.
6. Beer or Red Wine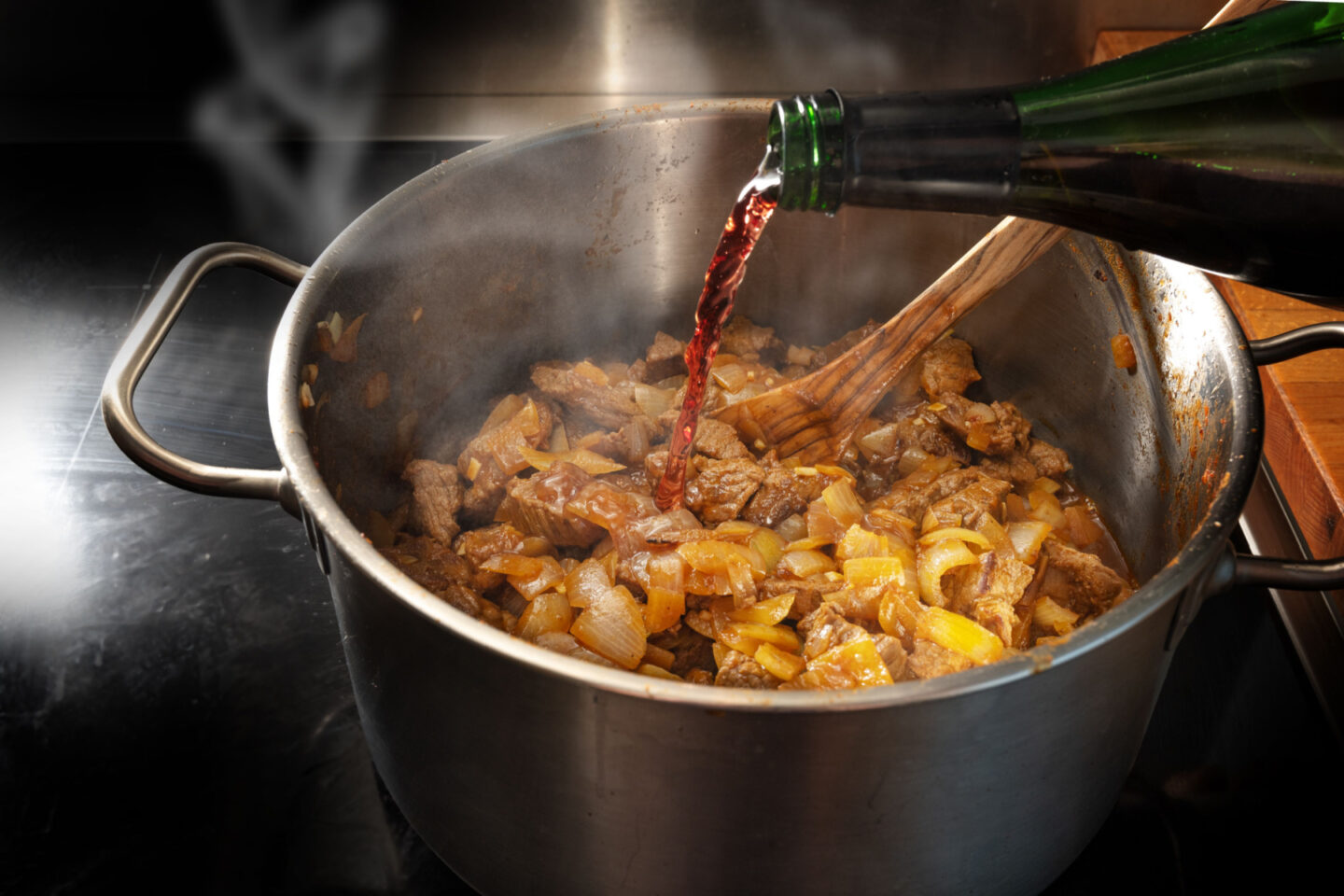 Both red wine and beer are good pairings with beef when used in soups and sauces, so it makes sense that they also serve as a good substitute. However, alcoholic drinks tend to have high acidity, so you'll need to find a way to balance out this flavor with other ingredients. Heavy-bodied stews can be a good match for wine, where strong flavors can complement the bold flavor.
If you want to use an alcoholic substitute in a dish with a lighter flavor, beer may be a better option. Beers described as "blonde" often have a light taste that can still add some richness to the overall flavor.
Conversion Ratio: Substitute one cup of beer or red wine for every cup of beef broth.
7. Vegetable Broth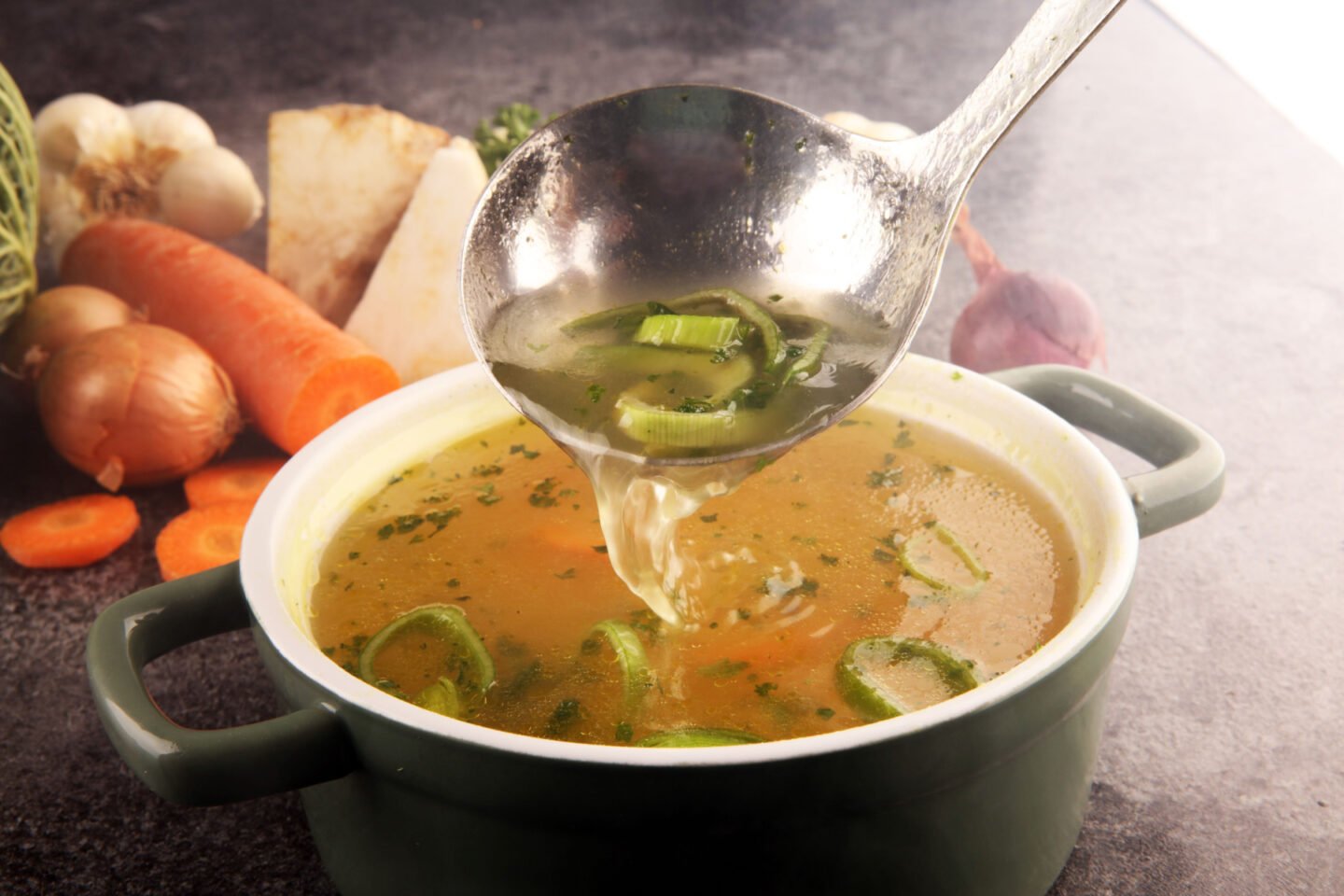 Vegetable broth is typically made of a mixture of carrots, celery, and onions, giving it a well-rounded flavor. While it doesn't have the same richness as beef or even chicken broth, it is a versatile option that can work in a variety of recipes. However, keep in mind that its flavor will tend to get lost in dishes with a heavier taste.
If you want to deepen the flavor of vegetable broth, try mixing in a bit of soy sauce alongside it. This will give it more depth of flavor. However, you'll want to be careful not to oversalt your dish, as soy sauce is high in sodium.
Conversion Ratio: Substitute one cup of vegetable broth for every cup of soy sauce.
8. Worcestershire Sauce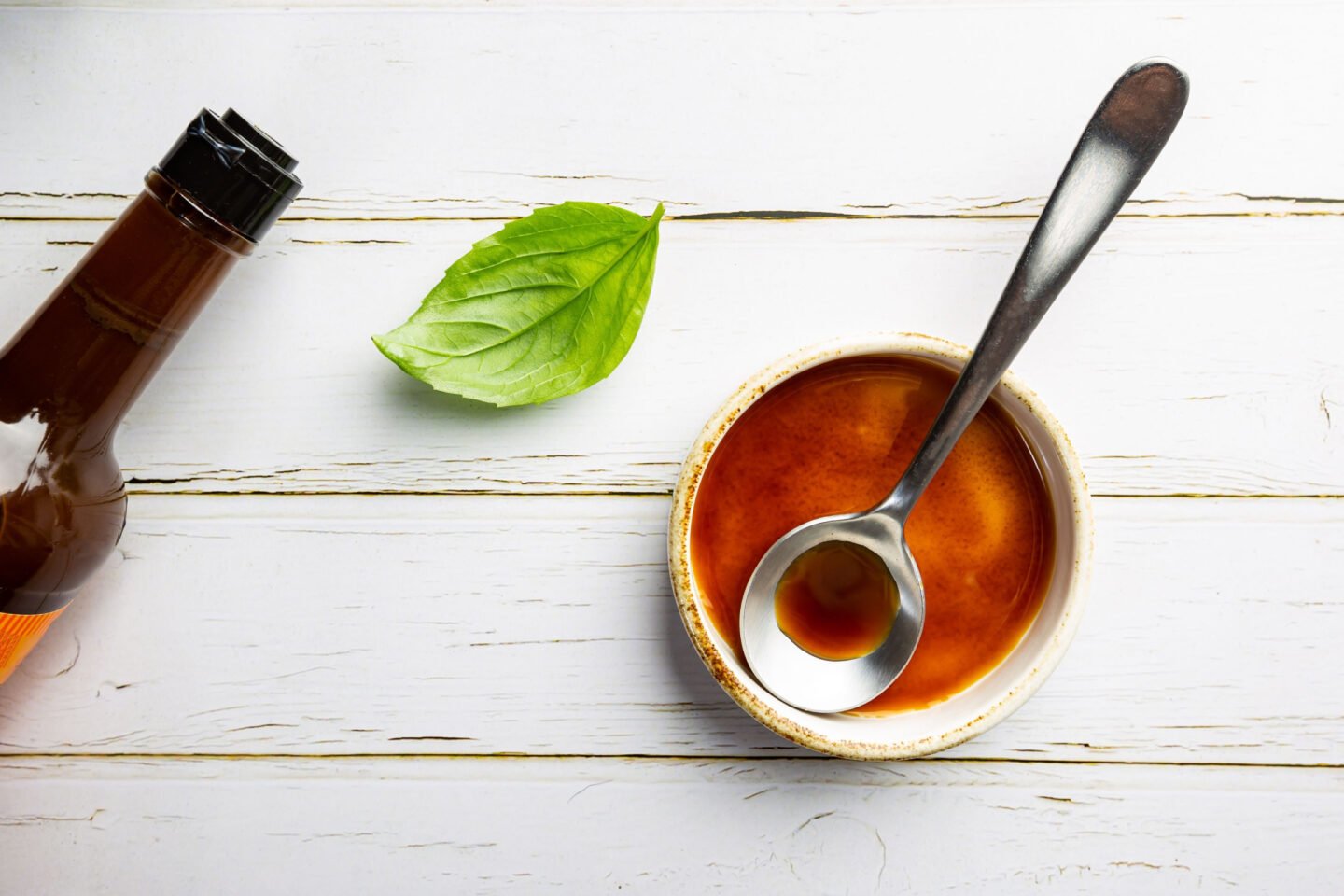 Worcestershire sauce is a fermented product made with a wide variety of ingredients, including anchovies, molasses, and vinegar. At its most basic, it has a similarly rich flavor as soy sauce, though its range of ingredients makes it more complex. This can make it a good match for recipes that have big and bold flavors and less appropriate for more subtle flavors.
When compared to beef broth, Worcestershire sauce is much stronger in flavor, with tangy, spicy, and sweet notes blended together. However, if you dilute it in water or another liquid, it can serve as a strong base for many dishes.
Does Worcestershire sauce go bad? Learn how to keep this sauce fresh here.
Conversion Ratio: Combine 1 tablespoon of Worcestershire sauce with 1 cup of water or vegetable broth to make the same amount as 1 cup of beef broth.
9. Water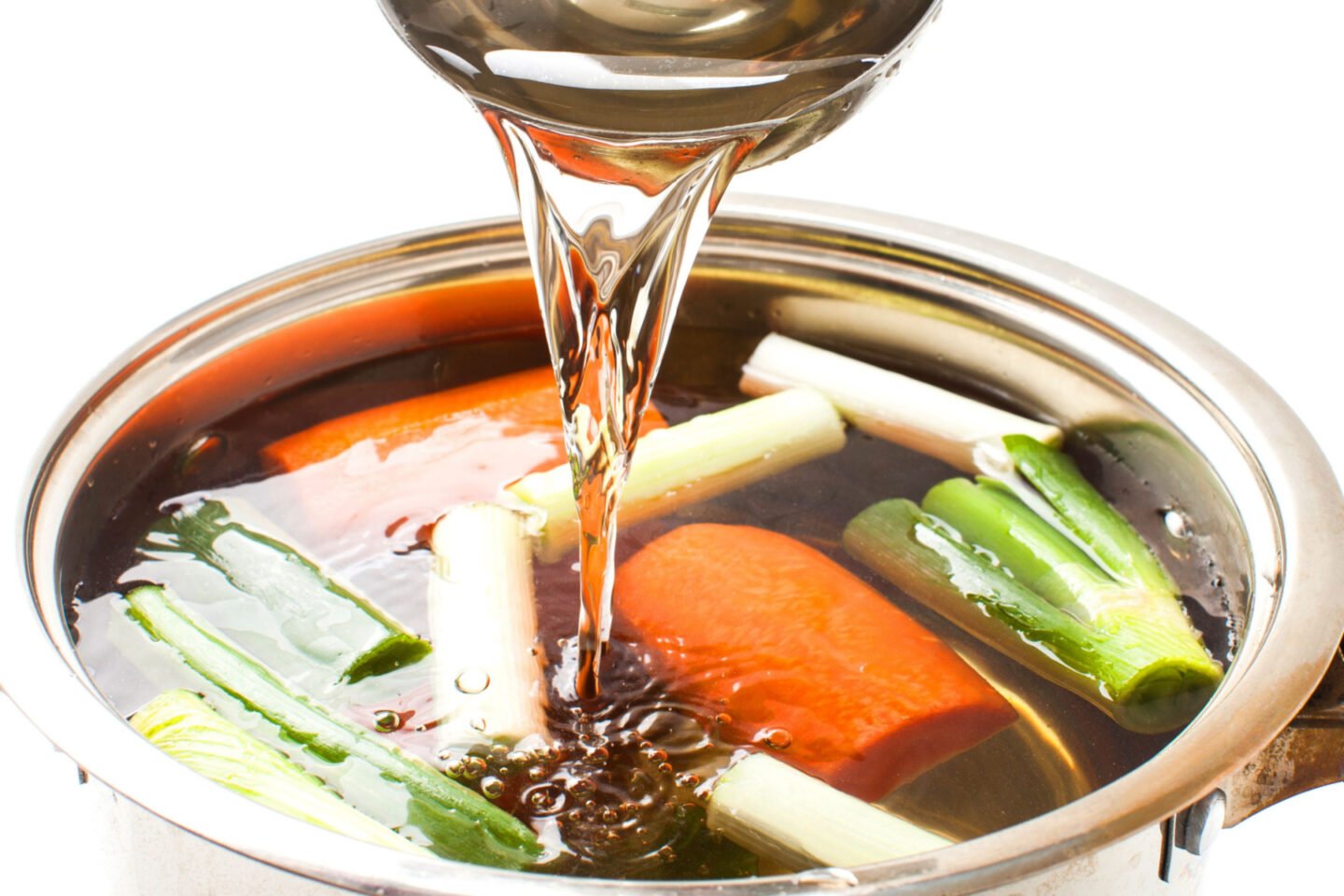 Don't forget that flavor isn't the only consideration when you're substituting for beef broth; you also have to make sure to keep the right moisture levels in your dish. Even plain water can be better than nothing at all, ensuring your stew, gravy, rice, or couscous have the right consistency, even if they're lighter on flavor. As a good rule of thumb, add a cup of water for every cup of beef broth you take out.
Water is also a good way to thin out any dry ingredients you want to substitute in your dish. If you're adding bouillon, pay close attention to the consistency of your food as it cooks. Add water a little at a time until it has the texture you're looking for.
Conversion Ratio: Add 1 cup of water for every cup of beef broth you're substituting.
10. Tomato Paste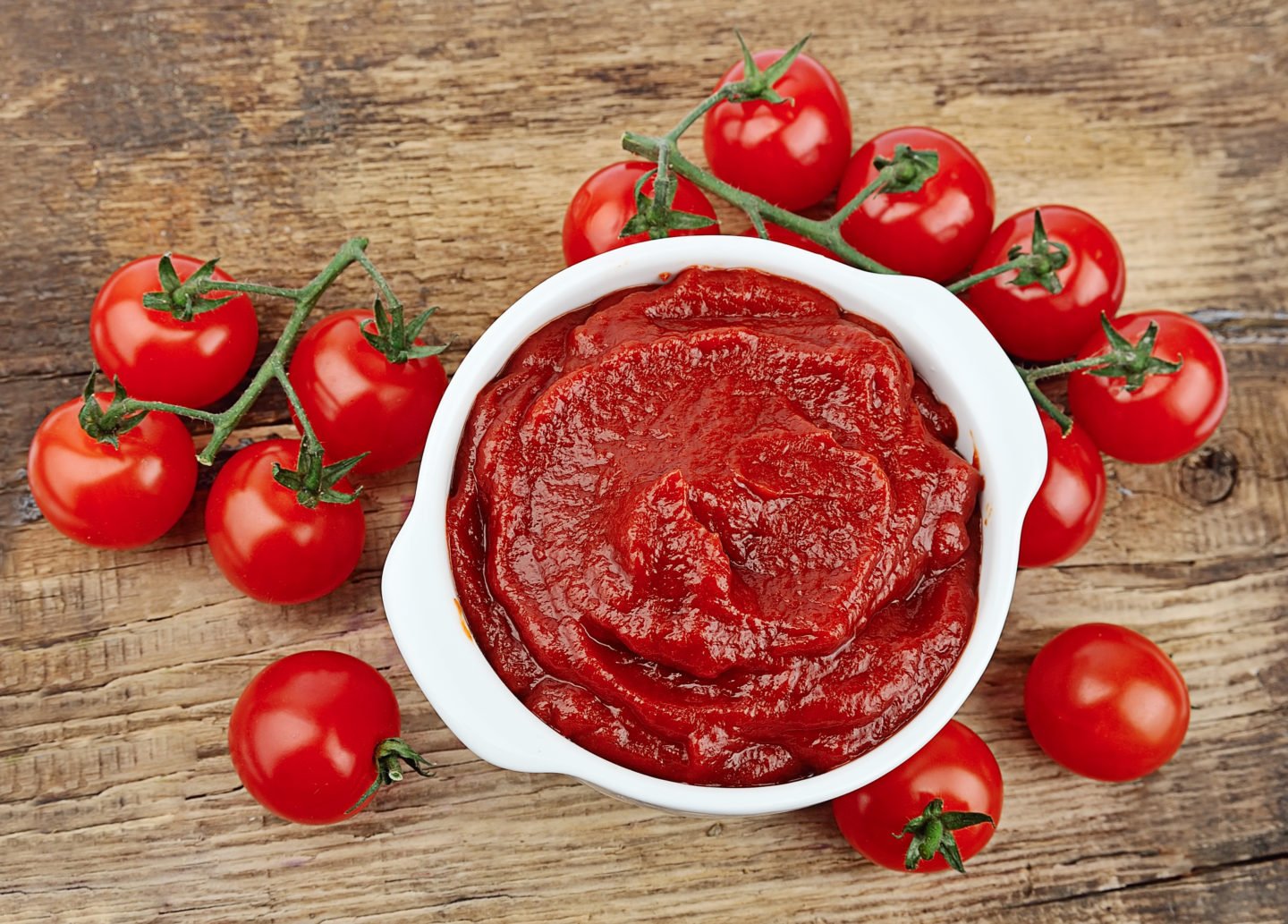 Tomato paste is similar to red wine in that it has a bright and acidic flavor that typically pairs well with beef. It can be a good choice in heavier stews and sauces that already have a heavy flavor but should be avoided in lighter dishes. If you want to balance its acidic taste, try adding a bit of sugar first.
It's also a good idea to keep in mind that tomato paste is very thick. You can use it straight out of the can in some dishes, but in most cases, you want to thin it with water first.
Conversion Ratio: Add ¼ cup of tomato paste and ¾ cup of water for every cup of beef broth you're substituting.
11. Homemade Beef Broth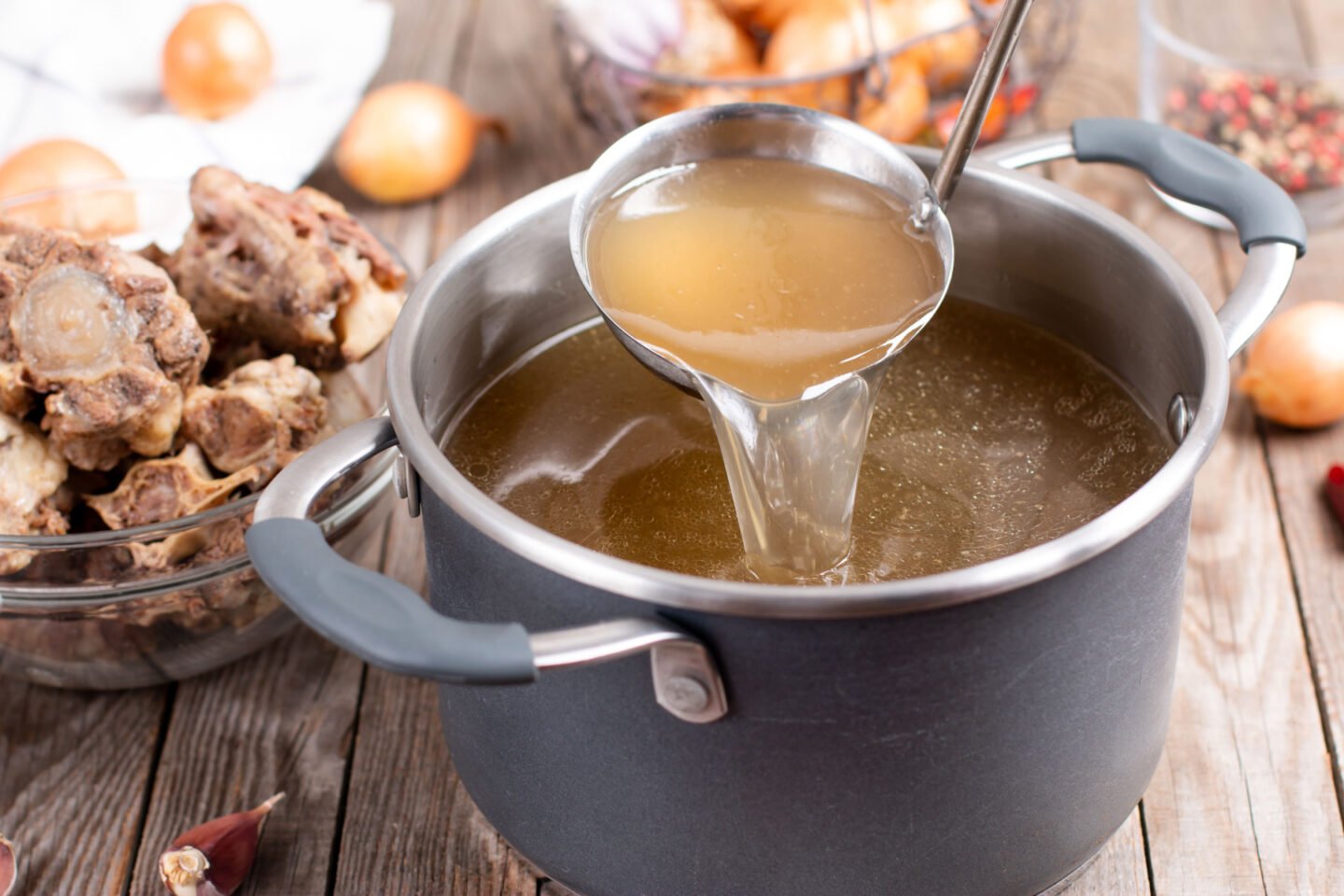 If you can't find beef broth at your local supermarket, you can always consider making your own. While it takes several hours, the benefit is that you can freeze it for months, letting you thaw it out and add it to your dishes whenever you like.
To make your own beef broth, you'll need beef bones with marrow, knuckles, joints, or feet. You may have these lying around after preparing a steak or roast, or you can find them at your local butcher shop. To make broth, simply boil these for 4 to 6 hours, straining the foam that floats to the top and replacing water as it evaporates. When it's ready, remove the solids and package your broth!
Conversion Ratio: Feel free to substitute your homemade beef broth for store-bought beef broth at a 1:1 ratio.
Summary
Let's take a look once again at the list of the best substitutes for beef broth, shall we?
| Substitute | Notes |
| --- | --- |
| Soy Sauce | Soy sauce has all the deep umami flavors of beef broth in a more concentrated form. |
| Bouillon Cubes | Beef bouillon cubes are essentially the dehydrated version of beef broth, making them a perfect substitution. |
| Mushroom Broth | Surprisingly, mushroom broth offers an even closer match in flavor than chicken broth. |
| Miso | Miso paste is the main ingredient in the classic Japanese miso soup, but it's more versatile than you may have guessed. |
| Chicken Broth | Chicken broth has a lighter flavor than beef broth, but you can sub it into most recipes with a few alterations. |
| Beer or Red Wine | A rich and full-flavored alcohol can be a surprisingly good match for beef broth, as long as you control the acidity. |
| Vegetable Broth | Vegetable broth has a much lighter flavor than meat-based broths but can serve as a good base when used alongside other ingredients. |
| Worcestershire Sauce | Since Worcestershire sauce has a similar flavor to soy sauce, it works just as well as a beef broth substitute. |
| Water | While water won't add any flavor to your dish, it can help balance moisture levels just as well as beef broth. |
| Tomato Paste | Tomato paste has a bright and acidic flavor that deepens the more you cook it. |
| Homemade Beef Broth | Beef broth isn't that hard to make from scratch, as long as you have the right ingredients and plenty of time. |
Related Questions
What is beef broth made of?
At its most basic, beef broth is made from beef that has been simmered in water for several hours. However, beef broth often contains other ingredients, including vegetables, spices, herbs, and salt.
What's the difference between broth and stock?
Often, the terms "beef" and "stock" are used interchangeably, but in fact, these two cooking liquids have one key difference. Stock is made from simmering bones in water, while broth is made from the animal's meat. Generally, broth is thinner, but it has a somewhat more complex flavor.
What health benefits does beef broth have?
While chicken soup is often recommended to overcome sickness, beef broth offers many of the same benefits. It keeps you hydrated, offers a boost of protein, and even adds small doses of iron, calcium, and potassium. Beef bone broth is especially nutritious.