Spending long, hot summer days feasting on sweet, juicy mango sounds like paradise. But will this delicious tropical fruit make you run to the bathroom?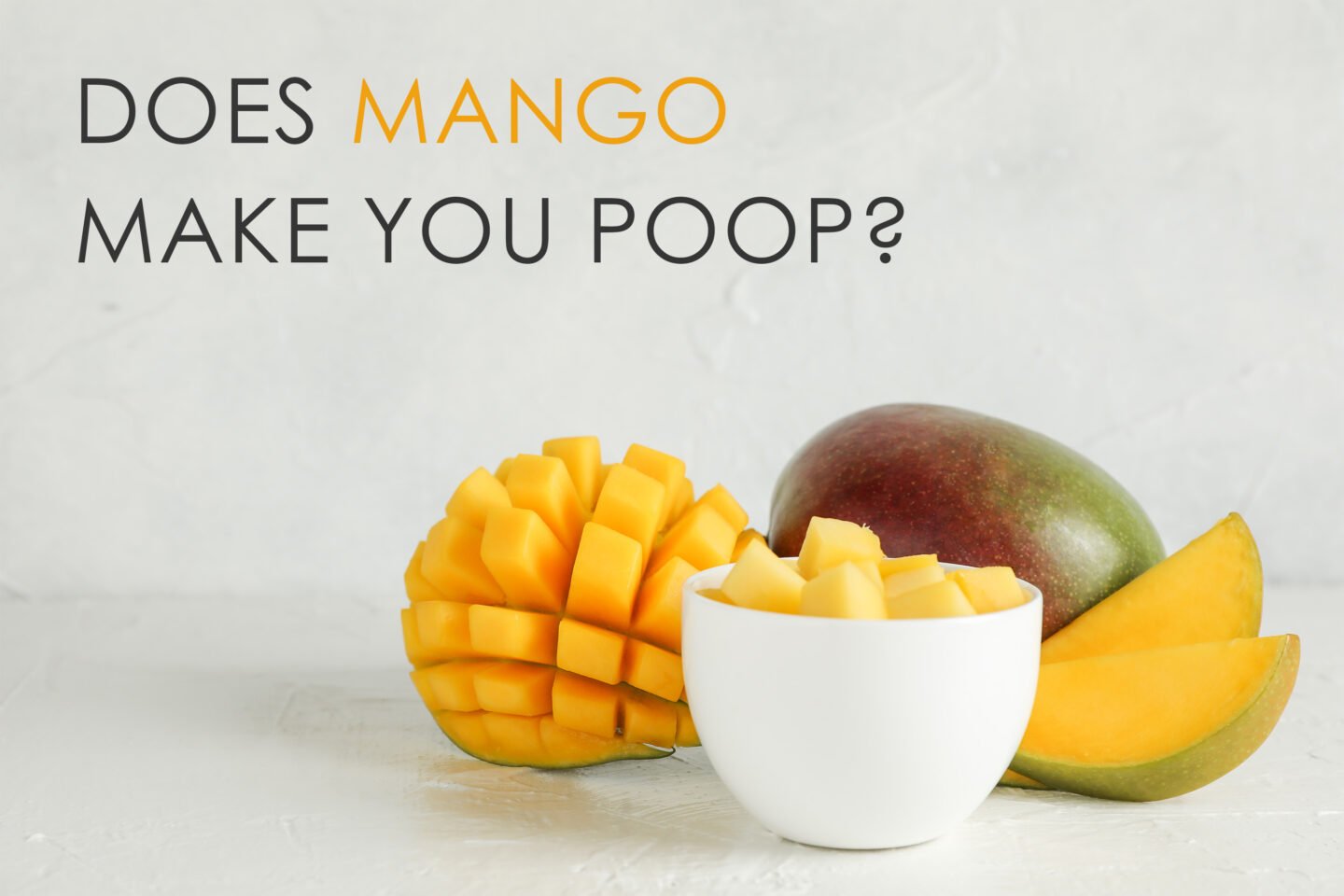 Table of Contents
Does Mango Make You Poop?
Yes, mangos make you poop; they're a very effective natural laxative.
Mangos are very high in fiber, with one containing about five grams, 20% of the recommended daily intake. Aside from fiber, mango also contains sorbitol, which helps draw water into the gut, softening the stool, and inducing a bowel movement.
They also contain lycopene, a carotenoid that gives them their color, which can upset your digestive system. Consuming high amounts of lycopene in a day prevents indigestion and constipation.
RELATED: Is Mango a Citrus Fruit?
Eaten in moderation, mangos are good for your digestion, as they contain fiber, water, and nutrients.
If you've eaten too much mango, consuming low-fiber food like bananas, white rice, or toast can help to harden your stool.
MORE MANGO CONTENT:
Will a Cut Mango Ripen?
Yes, if you cut an unripe mango, it can still ripen if you wrap it in plastic and store it at room temperature. It will ripen after a few days, and you can cut off any discolored flesh. However, you should not expect the ripened mango to taste just like naturally ripened ones when doing this method.
You can use unripe mango for recipes that call for cooked or pickled mango, but ripe is better for smoothies and fruit salads.
Some people think you can tell a ripe mango by its color, but that's not true. Mangos come in many colors, so it's better to judge ripeness by firmness. A ripe mango should feel slightly soft and smell sweet; a rock-hard mango that smells of nothing isn't ripe.
RELATED: Are Bananas Acidic?
To ripen a mango quickly, put it in a paper bag with fruit that emits ethylene gas, such as apples, bananas, or pears.
Traditional Indian methods of ripening mangos are storing them in well-ventilated boxes filled with hay or burying them in a bin with uncooked rice or wheat.
If you're really in a hurry, you can ripen a mango in a microwave, but first, prick it to allow steam to escape. Then, wrap it in a towel and microwave it for ten to 20 seconds.
Don't know what to drink? Check out these articles: 20 Most and Least Acidic Juices and 20+ Alcoholic Drinks Ranked by Acidity Level