My all-time favorite fruit - mango, is an endless inspiration for all kinds of dishes. If you're sick of strawberries, bananas, peaches, and apples, find an appetizer, brunch, main dish, dessert, and of course, a drink (with alcohol or without) made with mango and enjoy!
Love mangoes? Here are other artcilse you might find interesting:
Table of Contents
1. Chicken curry with mango, lime leaf, and lemongrass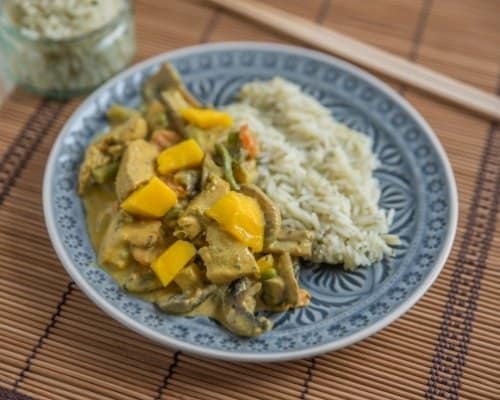 This easy chicken curry recipe has a whopping 35g of protein per serving and is a great addition to your healthy eating arsenal. Mango gives it a uniquely sweet taste, and lime leaf and lemongrass give it some zest. See the recipe at BBC Good Food.
2. Tropi-Cobb Salad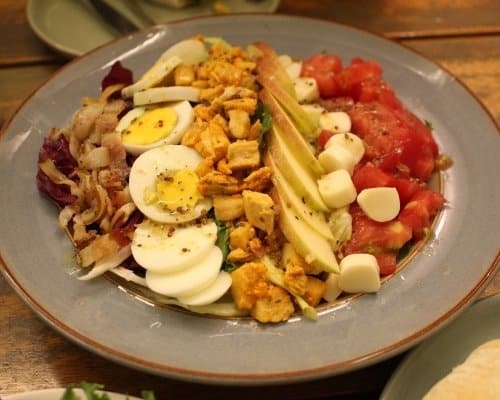 Fruity, healthy and easy to make. Prepare your chopping board to make this fabulously refreshing salad. Substitute chicken with chickpeas and make it vegan. Find the recipe at bon appetit.
3. Easy Mango Margarita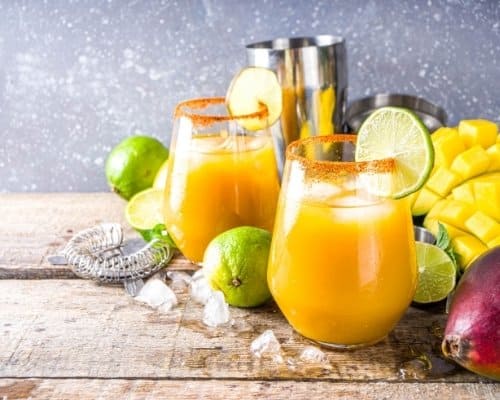 This recipe uses tequila and Cointreau, with a little lime juice and simple syrup. The key ingredient is, of course, mango nectar. Check out this page if you want handmade mango nectar. For the complete mango Margarita recipe, follow this link.
4. Bakery Style Mango Scones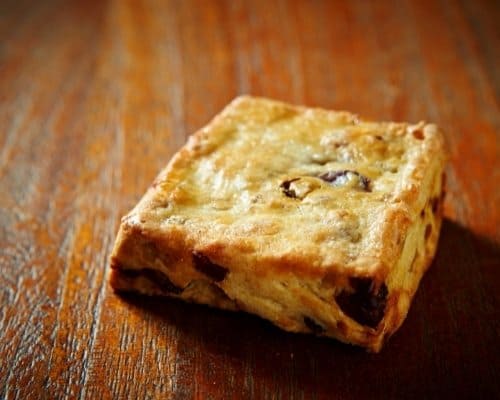 Mango and scone lovers will adore this recipe that blends their two most loved food items. Scones are easier to make than it seems and this easy recipe makes a delicious addition to any breakfast, brunch, or afternoon tea, and can also double as dessert. Go here for the recipe.
5. Spicy jerk prawn & mango tacos with coconut dressing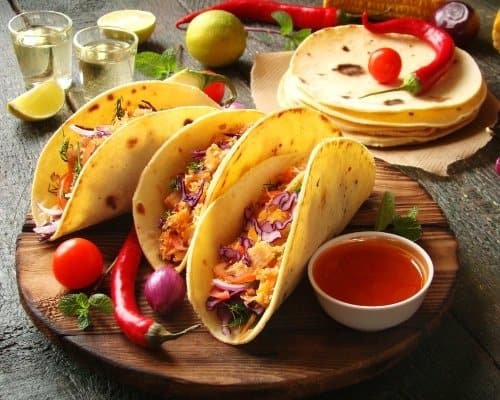 King prawn, one whole mango, and black beans. What a combo for perfect and unusual tacos. If you've been looking to up your taco game, this is the recipe for you. Find it at BBC Good Food.
6. Mango Salad Dressing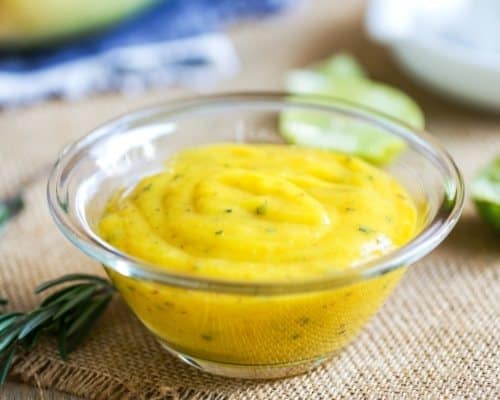 This healthy mango salad dressing can be done in minutes and will add a welcomed sweet punch to your salad without adding the bad stuff. Just check out the ingredients:
1 Cup cubed chopped mango
3 Tbsp apple cider vinegar
3 Tbsp olive oil
1 Tbsp honey or maple syrup
Pinch of salt
Amazing! Go here for recipe.
7. Fragrant mango & apple chutney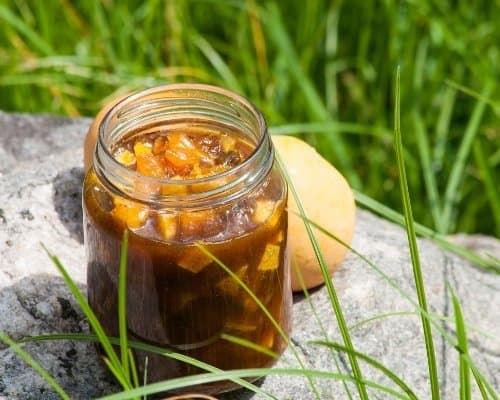 Don't be too alarmed if it tastes really spicy at first - it will mellow. Also, people have suggested putting less water than what's stated in the recipe - 350 ml instead of 500. It's an excellent Christmas-time condiment that will complement the turkey (or tofurky). Read it here.
8. Mango Bread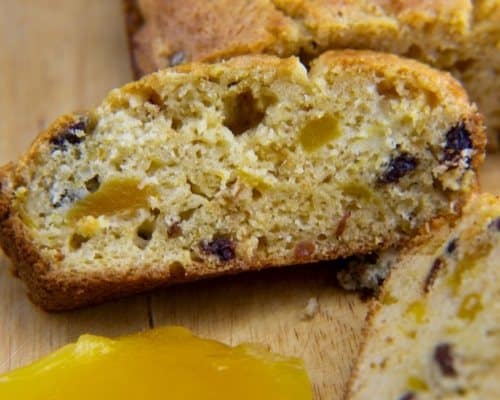 If you want a moist quick bread that has diced mango, raisins, cinnamon, and more, you found it. It's easy to make and will last you for days! Find the recipe here.