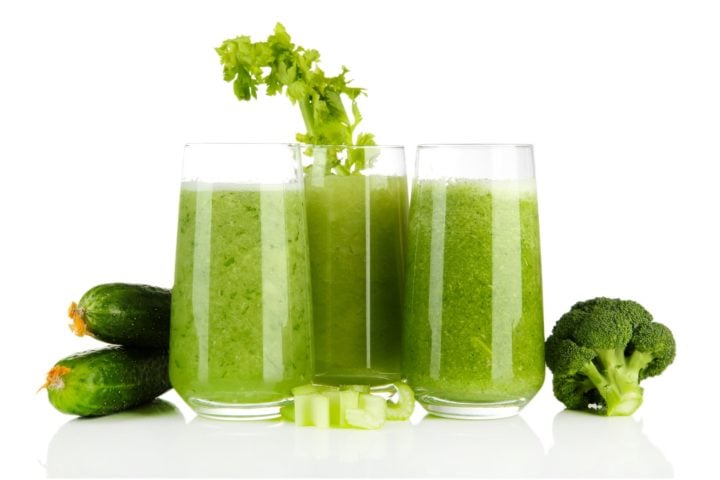 Stress is the number one killer. Stress lowers the immune system and causes cell damage, cell damage causes diseases, diseases cause lifelong consequences. Since stress is not preventable (as long as we're alive), we make remedies for it and just flush it away as soonest possible.
Antioxidants combat stress (or what is medically known as oxidative stress). When uncontrolled, oxidative stress causes premature aging and tissue damage. But the good thing is, we are blessed with an abundance of antioxidants in greens!
Juices have taken on a new meaning in the United States in recent years, attracting a whole new level of attention. Whereas "juice" used to refer to squeezed oranges or powdered or liquid quick mixes, it has now given rise to a new trend in healthy living and money-making.
Many people have heard about the process of juicing fresh fruits and vegetables and have been introduced to machines like the juicer thanks to celebrities, both local and international. Because of juice cleanses or detoxification, many people have advertised their road to a healthy lifestyle, notably their weight-loss milestones.
It's easy to lose yourself or become confused in the midst of a juice mania. What exactly is juicing, and why are so many people jumping on board? Is it just a trend, or does it really benefit our health? Is it time-consuming and costly? What is the procedure?
In this article, we will focus more on drinking green juices and their benefits. So sit back, relax, and grab your favorite green juice as we make things clear for you.
Table of Contents
What Are Green Juices and What Makes Them Special?
Green juices are a collective term for drinks that come from greens. Although vegetables are used to be eaten raw, or made into a salad or part of a meal, since juicing started becoming popular, greens have always been the favorite ingredients.
Although it is important to know that green juice is not a replacement for a well-balanced and healthy diet, it does provide many of the same health benefits as eating more fruits and vegetables.
Green vegetables and their juices are high in a variety of vital vitamins, minerals, and plant compounds. Swiss chard and kale, for example, are high in vitamins A and K, while wheatgrass is high in vitamin C and iron.
Chlorophyll Goodness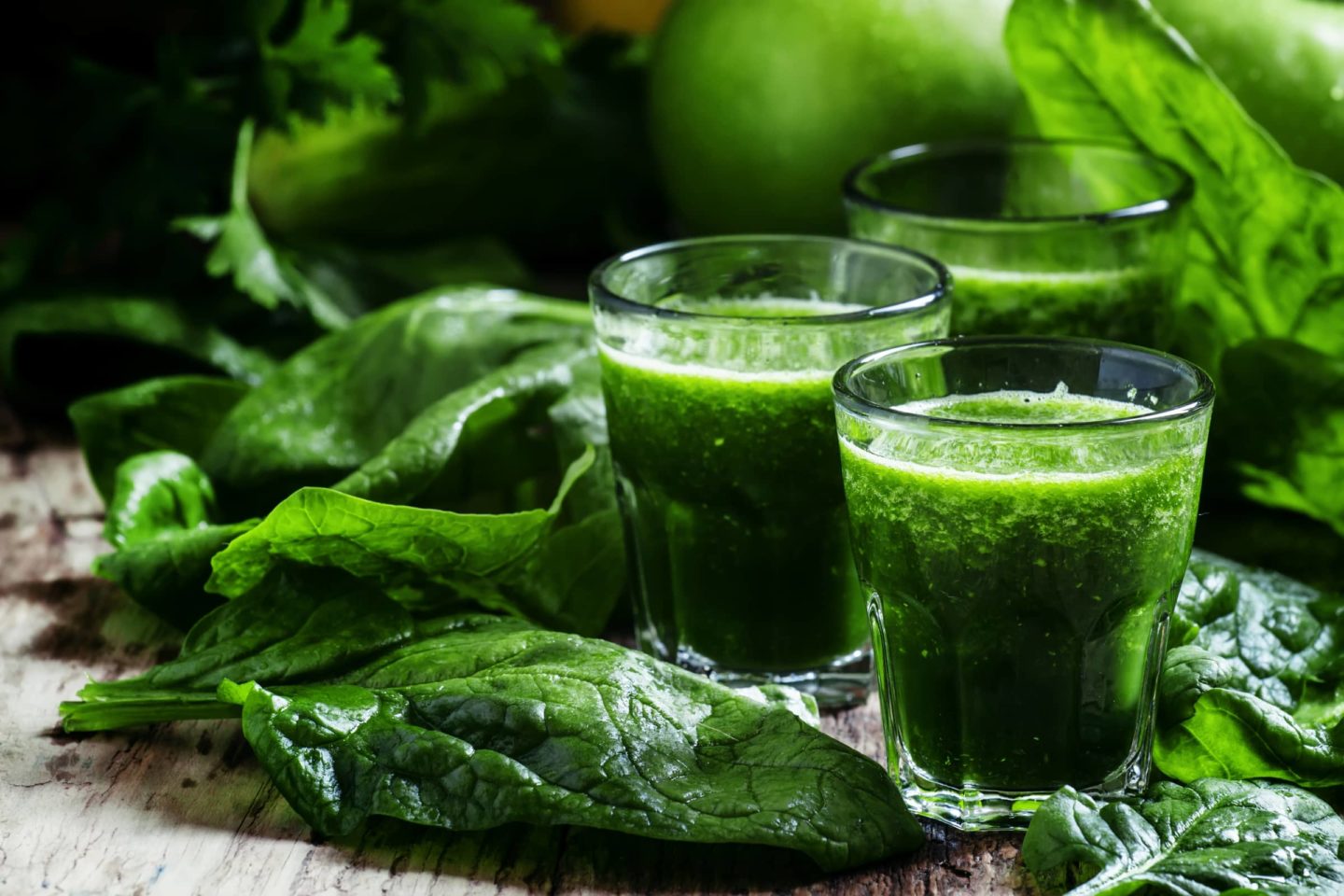 Recently, the chlorophyll trend has gone viral and people were so invested in drinking it along with water or their regular drinks. According to the claims, chlorophyll prevents body odor, helps prevent acne, and helps prevent fine lines and wrinkles, too! And honestly, who doesn't want all of those, right? So what exactly is chlorophyll?
Chlorophyll, the green pigment in vegetables that absorbs the sun's rays and is used in photosynthesis, is one of the most significant phytochemicals present in green, leafy vegetables. The more chlorophyll in a vegetable, the greener it is.
Although there is readily available chlorophyll in the form of liquid, just keep in mind that most store-bought liquid chlorophyll or chlorophyll supplements aren't 100% pure chlorophyll. Because chlorophyll degrades quickly, they're made of chlorophyllin instead. This is a chlorophyll-derived combination of sodium-copper salts. On the label, it'll say "sodium copper chlorophyllin" or "chlorophyllin copper complex."
Needless to say, juicing your own greens is the best way to get the most effects of chlorophyll. Now, effects, you say? What are the effects of Chlorophyll on our bodies? Here's a quick tour of the goodness that chlorophyll offers!
1. Improves Skin Condition After Damage
Do you also get those stubborn wound scabs that take too long to heal? Well, chlorophyll might be for you.
An ointment containing chlorophyllin may be more successful in healing wounds than a saline solution, according to an older study. This is encouraging, but because the ointment was made up of a variety of substances, more research is needed to establish the dosage and benefits.
The effects of chlorophyllin on women with sun damage on their faces were investigated in a short 2015 study. This worked well for the participants, but there isn't enough evidence to say whether it will work for everyone.
2. Minimize Fine Lines and Wrinkles
Although fine lines are natural as we age, we want to prevent them as much as possible. Others may even take higher steps by doing botox, and other laser treatments to prevent these signs of aging. But there is a natural way of preventing those, and yes, I'm talking about chlorophyll.
Sodium copper chlorophyllin can be applied to the skin directly. Four ladies in a small 2016 research who used chlorophyllin gel to their skin saw an improvement in the texture of their skin. The findings were comparable to those of tretinoin, a retinoid, which costs quite the money.
It's worth noting that this was a teeny-tiny amount of research. But despite the lack of scientific research available, online reviews reveal that topical chlorophyllin application and mixing it with water as a drink can result in supple, bouncy skin.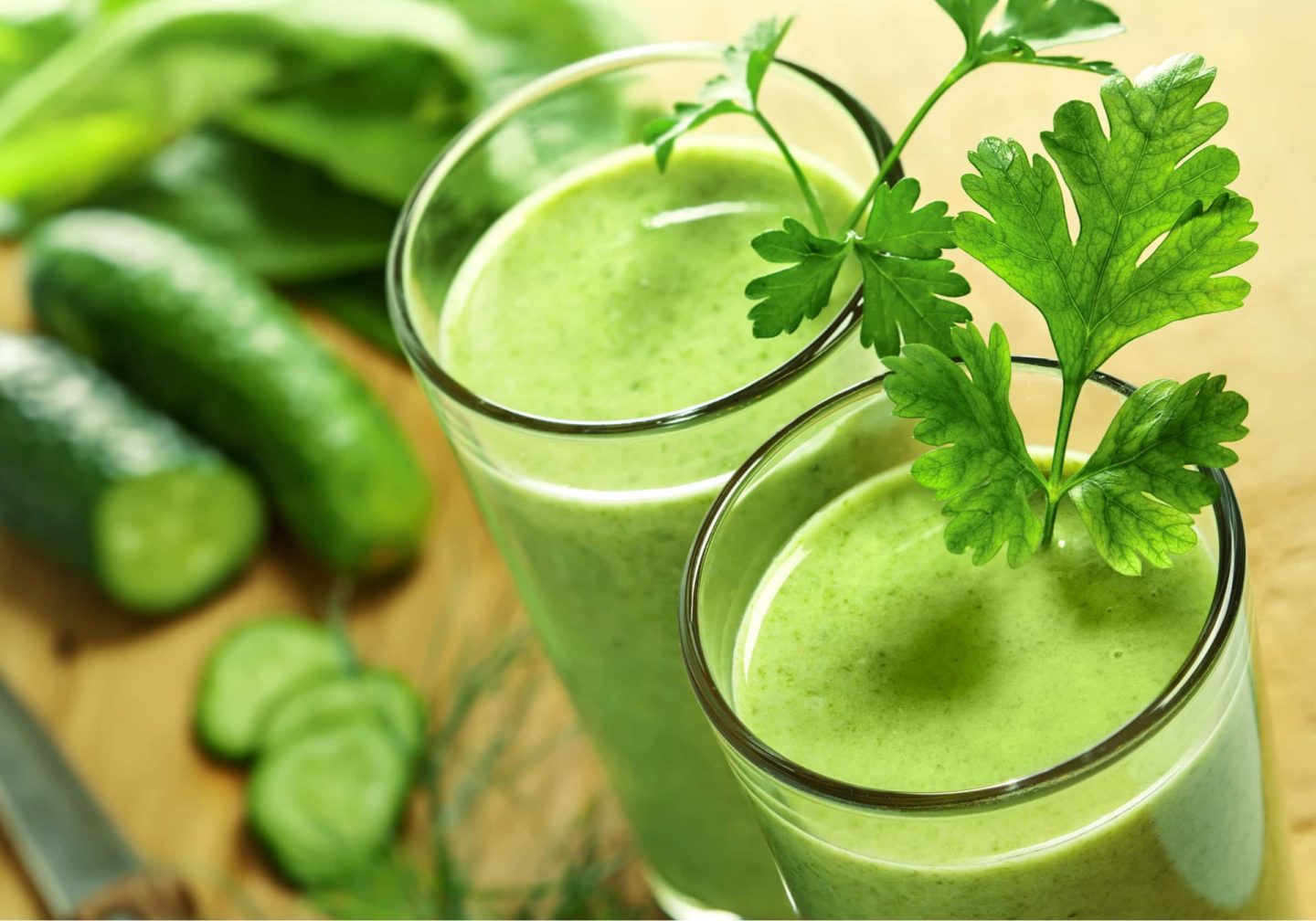 3. Helps Prevent Body Odor
You can take advantage of drinking green juices rich in chlorophyll to keep yourself from smelling! In fact, among the consumer reviews online, removal of body odor has been the most notable and loved effect that they noticed while drinking chlorophyll.
Body odor usually refers to smelly underarms, sweat, and even bad breath! And nobody wants that, right? So instead of buying chemical-based deodorants, let chlorophyll do the work for you!
Benefits of Green Juices
1. High on Bioavailability
The term "bioavailability" relates to how well or efficiently a nutrient may be absorbed and accessed by our bodies. It is influenced by several elements, including the nutrient's molecular structure and chemical formula. Individuals who have lost segments of their digestive tract will have a harder time absorbing nutrients, and older persons will absorb fewer nutrients as their ability to absorb becomes less efficient.
Most nutrients are best absorbed through diet. Supplements seek to mimic the nutrients contained in food, but while scientists have improved their ability to extract those minerals into supplement form, they are still not similar to food. Furthermore, relying on nutrients from supplements rather than meals carries risks, such as exceeding upper limits and supplement purity fluctuating. The Food and Drug Administration can examine numerous foods for safety, but it cannot examine supplements.
Drinking green juice has the best bioavailability rate as all the substances are natural and therefore, easy absorption is accessed. While there are also positive outcomes of dietary supplements, drinking fresh juice takes the absorption of nutrients to a higher level.
2. Reduces Inflammation
Why is it important to reduce or prevent inflammation? To begin with, inflammation is a broad phrase that refers to the body's immunological reaction. White blood cells, macrophages, and other self-defensive chemicals are released when the body detects hazardous compounds. Redness, swelling, and stiffness are common symptoms of inflammation, which can affect internal organs like the heart, lungs, and kidneys.
There are two types of inflammation: acute and chronic. Acute inflammation is a natural immunological reaction that can be beneficial in battling infection and hastening the healing process. On the other side, persistent and chronic inflammation can harm cells, increasing the chance of developing a variety of chronic diseases such as heart disease, cancer, and type 2 diabetes.
Although it may sound very alarming, there's no need to worry as inflammation can be avoided by adopting a healthy lifestyle, which includes integrating anti-inflammatory foods and these six juices into a well-balanced diet!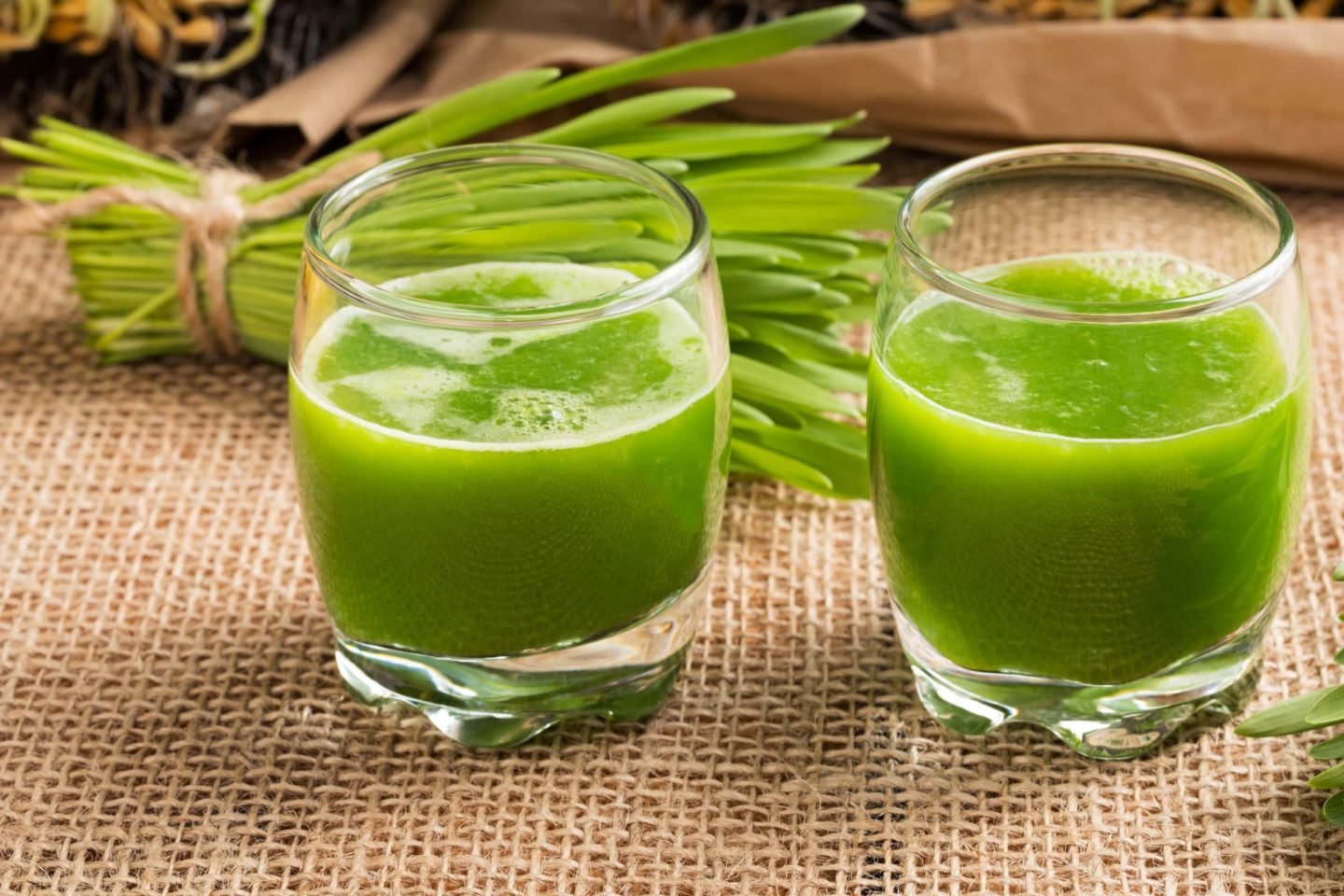 Now, here comes our green juices. Fresh green juices are rich in antioxidants that prevent cellular damage and protect the tissues from inflammation. According to Oncology Nutrition, "If you are in active treatment, are having chewing, swallowing, or digestive problems, or are struggling with excess weight loss due to cancer and its treatment, juicing may be a good option for getting valuable nutrients into your body."
Harvard Health Publishing has made a list of anti-inflammatory foods that you can incorporate into your juice cleanse recipes, and of course, green vegetables are in the list! Of course, they will always be the go-to natural remedy for reducing inflammation.
Moreover, an article in the Live Your Life website listed green leafy vegetables as the top anti-inflammatory food! "Green leafy vegetables such as broccoli, spinach, Swiss chard, kale, Brussels sprouts, and asparagus are filled with Vitamin E; a natural antioxidant which has been shown to reduce inflammation in the body. In addition, research has found that increasing consumption of green vegetables may help reduce your risk for certain types of cancers."
3. Alkalinizing Effects
In simple terms, alkalizing your body means lowering its acidity, which you may do by consuming the correct foods. Alkalizing your body has numerous advantages. More nights of quiet, deeper sleep, more vitality, and weight loss are all common outcomes of an alkalized body. Alkalizing your body also enhances mental clarity, inhibits candida growth, boosts memory, produces better tissues, assures appropriate cell function, supports a healthy heart, and lowers the risk of chronic diseases and muscle degeneration.
I'm not saying that all acidic foods are bad because there are some vital acids that our bodies need to function. But, intake of unhealthy foods such as sodas, alcoholic beverages, and many other processed foods, can cause unhealthy acidity in our body, making us prone to infections and other diseases.
Green juices are a good way to alkalize your body and bring it back to normal after days of unhealthy eating. Note that not all green foods are alkaline. Here are green foods that are highest in alkaline compounds:
Raw spinach
Brussel sprouts
Cauliflower
Alfalfa grass
Seaweeds
Raw broccoli
Cucumbers
Asparagus
Artichokes
Raw celery stalk
Collards
4. Boosts Immunity
There are a lot of factors that play a role in boosting our immune systems. But one of the most important is Vitamin C, A, and E. They are vitamins that have been known to combat different infections by boosting our immune systems. Luckily, green foods are rich in these vitamins!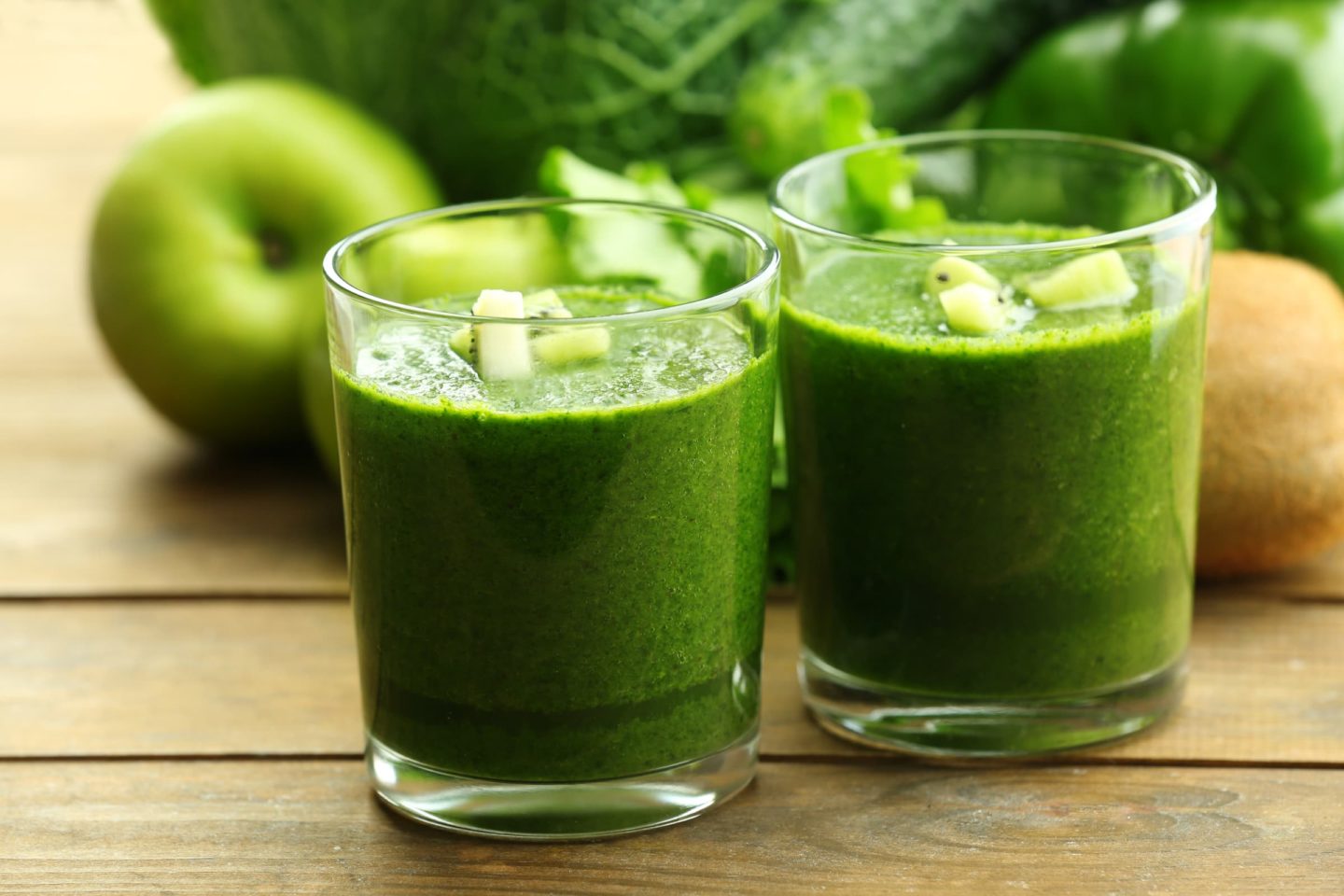 Vitamin C Rich Greens
Vitamin C is a great overall vitamin. Aside from boosting the immune system, it is also widely used as a skincare ingredient due to its antioxidant properties, which protect the skin from aging and harmful rays of the sun. Here are some of Vitamin C's functions in the immune system:
Forms an important protein used to make skin, tendons, ligaments, and blood vessels
Heal wounds and form scar tissue
Repair and maintain cartilage, bones, and teeth
Aid in the absorption of Iron
Greens that have the highest Vitamin C content:
Broccoli
Brussels sprouts
Green peppers
Spinach
Cabbage
Turnip greens
Vitamin A Rich Greens
Vitamin A is a fat-soluble vitamin that plays an essential role in maintaining vision, body growth, immune function, and reproductive health. Hair loss, skin issues, dry eyes, night blindness, and increased susceptibility to infections are all indications of vitamin A deficiency that can be avoided by getting enough vitamin A in your diet.
Greens are a great source of Vitamin A:
Spinach
Collard Greens
Kale
Lettuce
Broccoli
Green peppers
Asparagus
Okra
Celery stalk
Vitamin E Rich Greens
Vitamin E is a fat-soluble vitamin, also known as tocopherol. Tocopherols are a group of antioxidants with Vitamin E activity, often found in skincare and dietary supplements that help to scavenge free radicals, boost immunity, and protect the body from oxidative stress.
It has distinctive antioxidant qualities which, in addition to supporting a healthy immune system, are involved in cell signaling, regulation of gene expression, and other metabolic processes.
Vitamin E aids in the immune system's function by promoting the production of T cells. The T cell's job is to combat infection by attacking contaminated cells and activating other immune cells to mount a successful immune response. As a result, Vitamin E is a critical component in your body's ability to fight and prevent illnesses.
Here are the greens with the highest vitamin E content:
Beet greens
Broccoli
Mustard greens
Asparagus
Collards
Spinach
Green juices are not only rich in these immune-boosting vitamins but are also a key source of antioxidants. These compounds work together to boost our immune system. So, drink up!
5. Aids in Weight Loss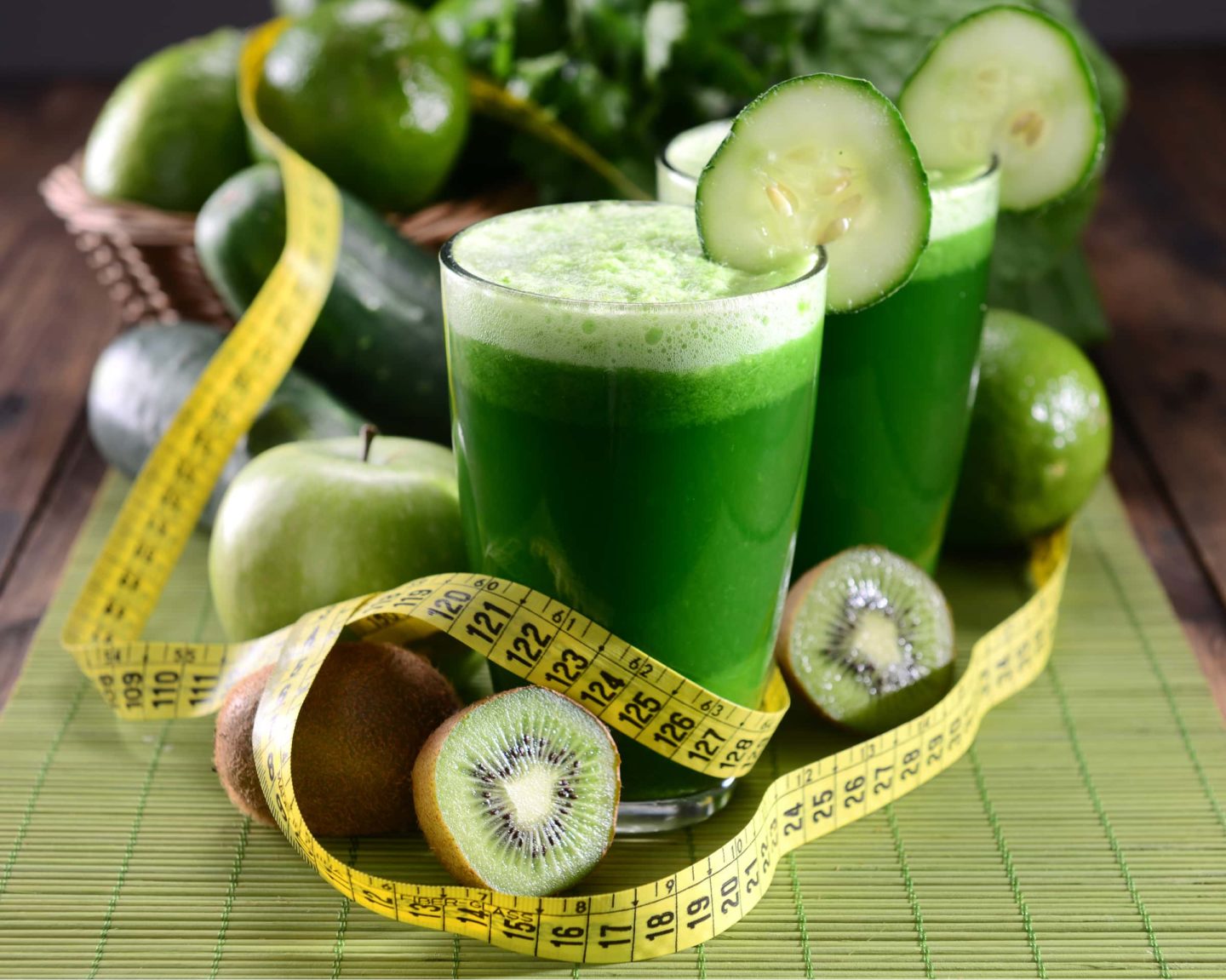 These days, fresh green juice for weight loss is very trendy! It's all for the best. This widely acknowledged approach is gaining traction among health-conscious individuals who rely heavily on a liquid diet for weight loss. Green juices can help your body burn calories by speeding up your metabolism. They provide your body with a variety of essential vitamins and minerals it needs regularly.
Liquid diets can be perplexing. Many people rely on liquids for their entire day's energy, and in this instance, selecting the proper ingredient is critical. While drinking your power drink, you must be careful and calculated, since making the wrong choice can cause more harm than good.
These greens contain a lot of fiber, which aids the digestion and movement of food particles around the intestines. Having enough fiber in your daily food intake will guarantee the prevention of constipation, which is not only unhelpful for weight loss but also brings in a lot of diseases when left unattended.
Moreover, the fiber helps you feel full and satiated, therefore preventing you from giving in to the food that you crave.
6. Cleanses and Detoxifies
Cleansing the body is a great way to restart it. Nowadays, the term "detoxification" is frequently used casually. Understanding its true nature, what it represents, and how to maximize its potential, on the other hand, can make all the difference.
So, what exactly is detoxification? Detoxification is a medical term that refers to the body's natural elimination of poisons. The liver, kidneys, intestines, and lymphatic systems all do this for us daily. So, why is it necessary to have a separate detoxification regimen for the body?
We are constantly exposed to chemicals, whether they are in our food, the air we breathe, the cosmetics we use daily, or other chemical agents used in cleaning. Some of these are extremely dangerous and have the potential to cause harm. We can improve the efficiency of the liver and kidneys by following some healthy habits, which will assist in flushing the toxins out.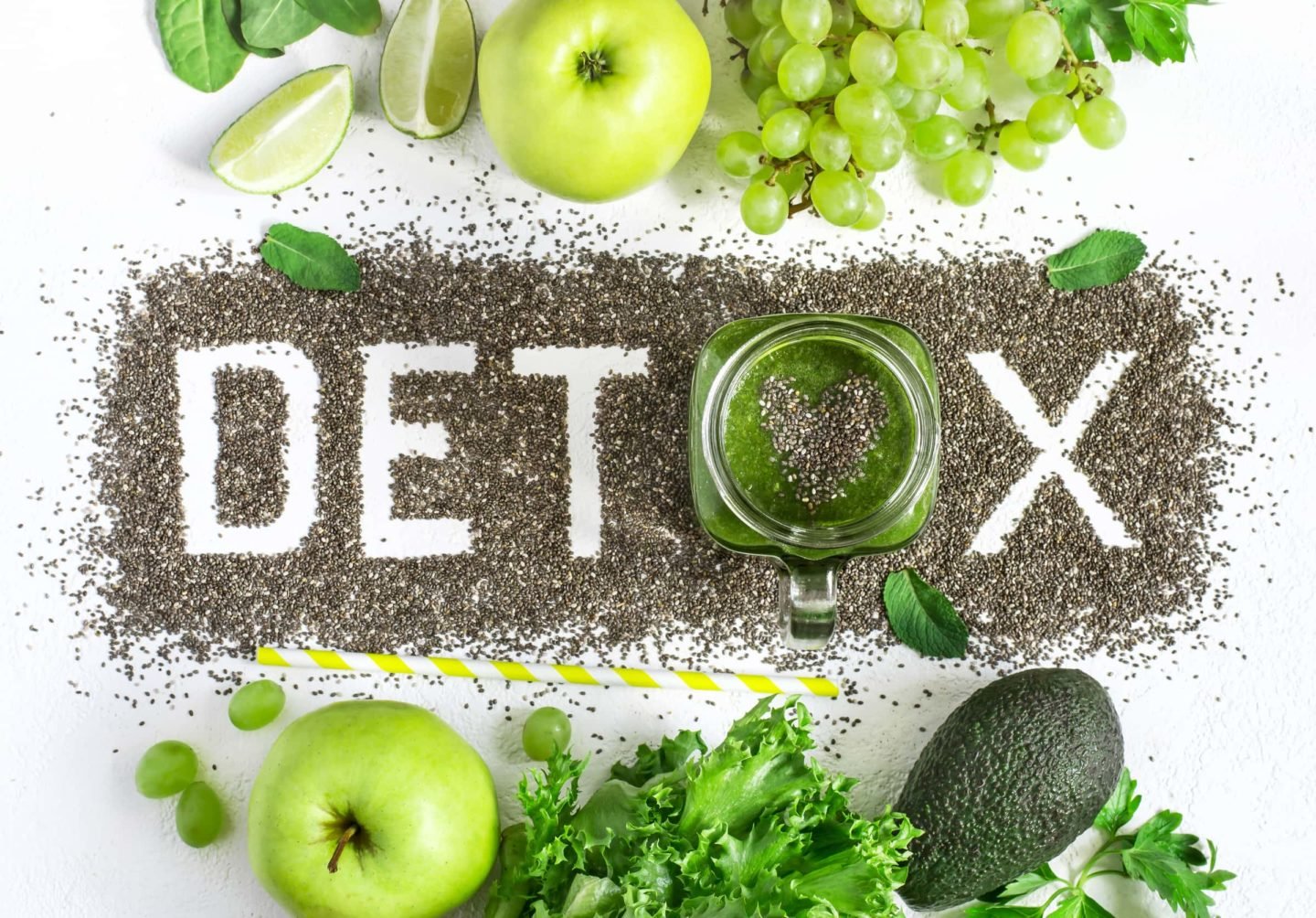 What are the signs that suggest you need detoxification? Here are some:
Unexplained Fatigue
Poor gastrointestinal elimination
Blemishes and irritated skin
Allergies
Signs of poor immunity like repeated infections
Puffy eyes
Acidity and bloating
Continuous disturbed attention
Irritated mind
Frequent mood upsets
Emotionally unstable, depressed, unmotivated, and lacking energy and enthusiasm for life
So when you start feeling these, that might be a sign for you to start detoxing! Green juices are a great detox drink as they are filled with antioxidants that repair the damage in your cells, making them look like new. Of course, our body has its own cleansing way, but supplementing it with green juices brings a lot of benefits, too!
7. Grants Glowing Skin
Everybody wants glowing skin. We spend a lot on skincare products that cost a lot, just so we can achieve that glowing, healthy-looking skin. And yes, topical application of skin care products may help, but there is nothing more helpful in achieving young-looking skin than from the inside.
Our cells that line up the skin are affected by oxidative stress a lot. During prolonged exposure to the sun, our skin cells slowly degenerate and undergo premature aging. Drinking green juices that are rich in antioxidant properties can help solve this problem.
Aside from that, green juices have essential vitamins that are known to combat cellular aging. For example, vitamin A. According to Web MD, "Both the upper and lower layers of skin need vitamin A. It seems to prevent sun damage by interrupting the process that breaks down collagen. Since it's an antioxidant, it may give your skin some protection against sunburn (although not as much as wearing sunscreen). It helps the oil glands around your hair follicles work and may also help cuts and scrapes heal, especially if you're taking steroids to reduce inflammation. Without enough vitamin A, your skin might get dry and itchy or bumpy."
Vitamin A is one of the most popular skincare ingredients to prevent aging. And yes, we can get it and more by drinking our daily dose of green juice!
Next, we have vitamin E. Aside from its ability to sharpen the mind, Vitamin E also boosts skin glow. The article continued to state "This antioxidant and anti-inflammatory can also absorb the energy from UV light, which damages skin and leads to wrinkles, sagging, and skin cancer. It works with vitamin C to strengthen cell walls."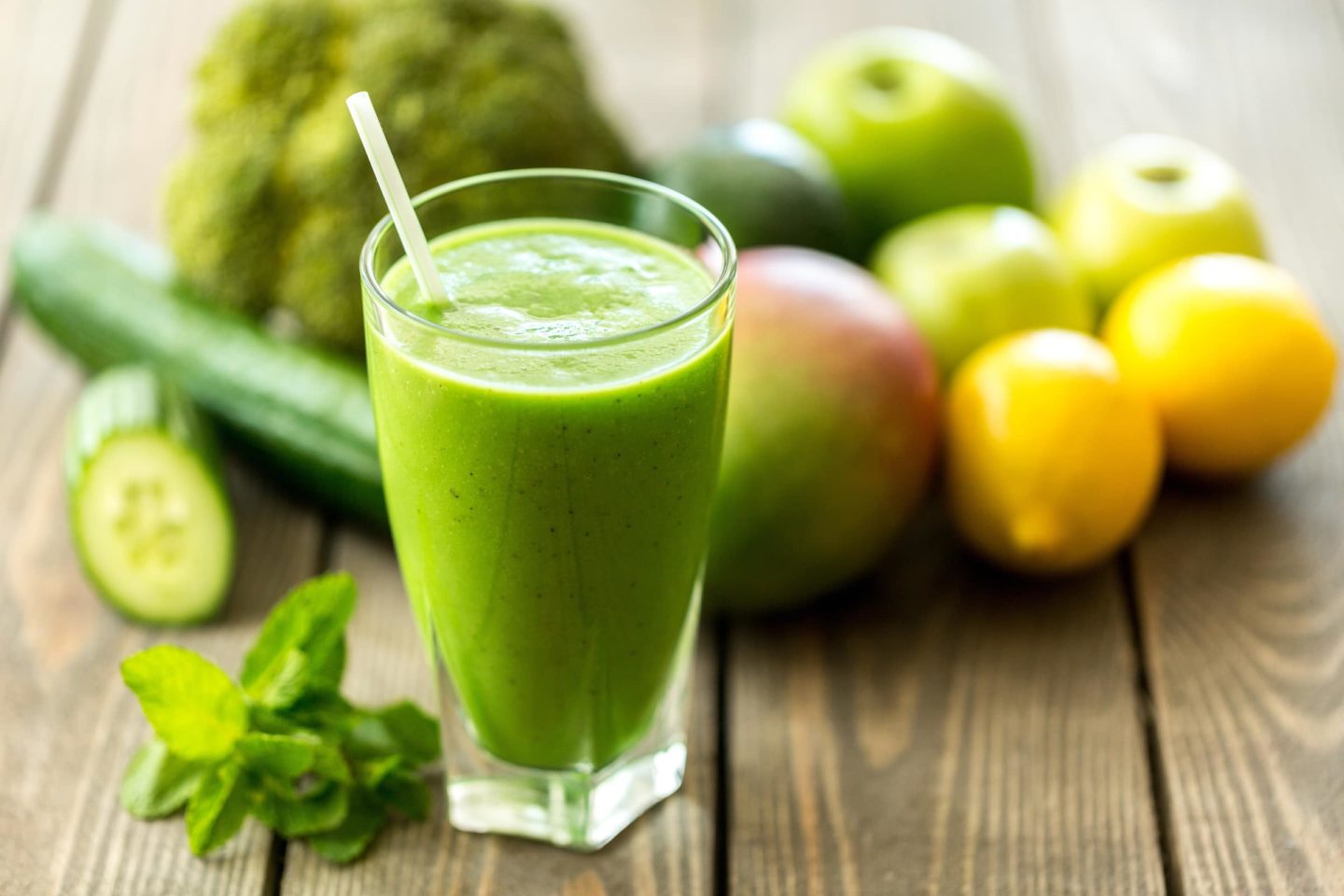 While there are commercially available Vitamin E supplements, it is important to note that only alpha-tocopherol can be readily absorbed in our cells. Some of the supplements are in other forms of Vitamin E, therefore limiting its ability to strengthen our cells.
Lastly, we have vitamin C. Vitamin C is necessary for collagen production. When our vitamin C levels are low, our joints, gums, and bones, and skin may not be at their best. According to the Mayo Clinic, a daily intake of 60-90 mg of ascorbic acid is the recommended value for our body's maintenance.
Collagen is responsible for that supple, youthful-looking skin. While our bodies produce enough collagen, they cannot be produced without Vitamin C, which makes it a vital ingredient to our diet if we want to achieve that fair, glowing skin.
8. Boosts Daily Energy
While most of us are aware that lean protein and healthy carbs (such as whole grains) provide energy, many are unaware of a set of superfoods that aid in the processing and release of energy from the foods we consume. These nutrient-dense vegetables are simple to find, tasty, and all have one thing in common: they're all green!
Green vegetables and leafy greens are high in nutrients and boost our health. Vitamins A, C, E, and K, as well as B vitamins, are abundant in dark leafy greens, which are necessary for turning food into useful energy. These greens are true superfoods, containing fiber, iron, magnesium, potassium, and calcium, as well as other beneficial antioxidants. They can help you unlock the energy you need to tackle your to-do list.
Precautions
Even with all the benefits that we get from green juice, there are always precautions that need to be discussed.
1. Should not be a standalone meal
Green juices are supplementary drinks that are supposed to go along with your regular diet. One cannot benefit much when solely relying on fruit or green vegetable juices. Yes, they contain vitamins and minerals that are necessary for our function, but we need a balanced diet.
If you intake only green juices every day, chances are you will get hungry before the next hour and your blood sugar level will drop, causing dysfunction. Once the blood sugar levels drop below the normal levels, your body will try to conserve energy and scavenge for other sources, which will stress the organs involved, like the liver.
Again, green juices are good, but they should not be the only source of nutrients.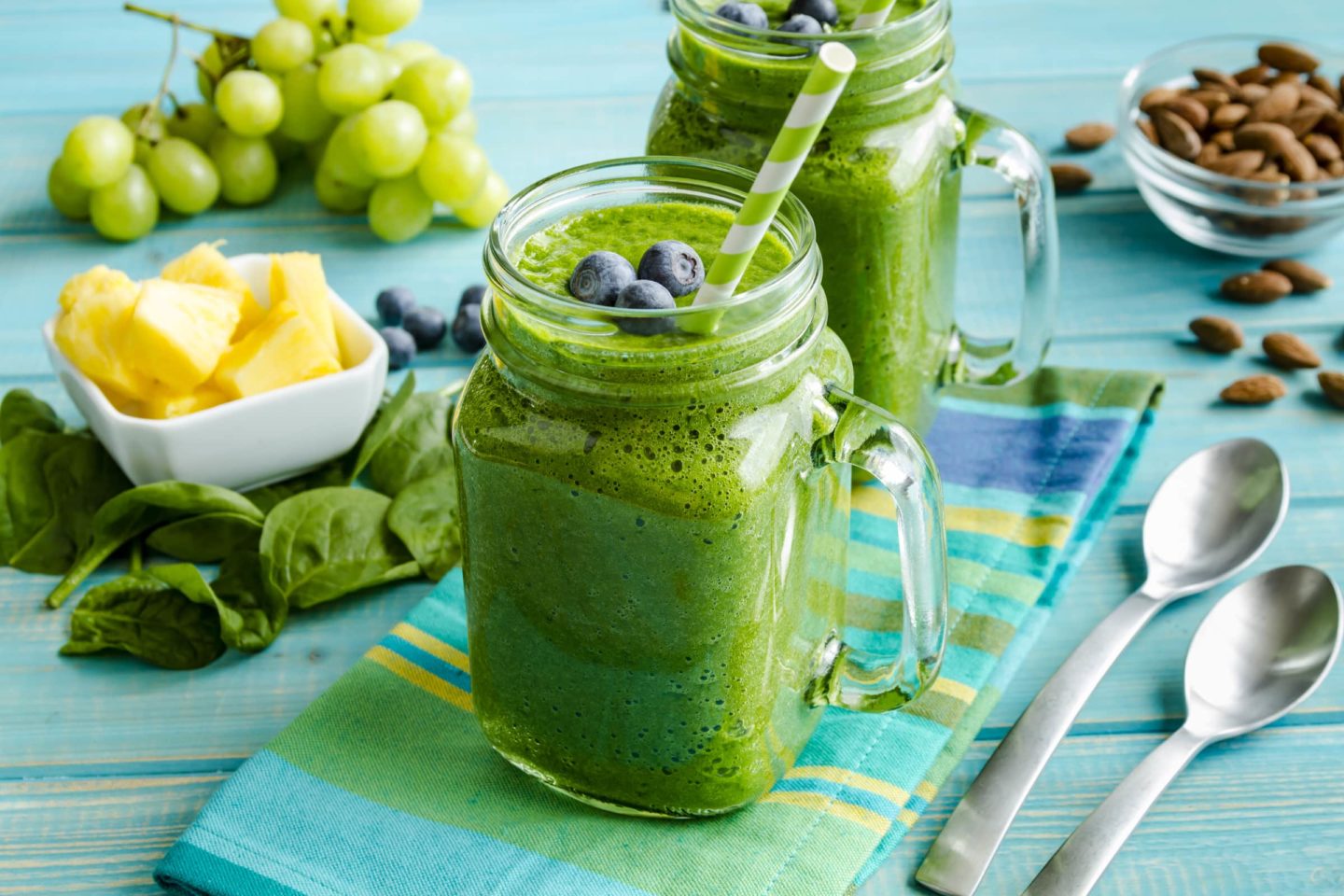 2. Lack of dietary fiber may cause digestive issues
To help the digestive tract function regularly, the Academy of Nutrition and Dietetics suggests eating an average of 25 grams of fiber every day. While fiber is abundant in vegetables and fruits, extracting and drinking solely the juice removes the beneficial pulp and fiber. A diet lacking in fiber can cause digestive issues such as bloating and constipation. Additionally, for some who are sensitive to specific types of fermentable carbohydrates present in greens like cabbage, artichokes, asparagus, and celery, high volumes of vegetable-based juice may produce difficulties like gas, bloating, and diarrhea.
3. May cause kidney problems
Some green vegetables contain high levels of oxalates. Oxalates are the major component of kidney stones. People who are likely to form kidney stones, whether due to genetics or bad habits, might want to take a step back and have their physicians check their health status first before diving into the juicing trend, as too many oxalates may lead to kidney damage, and worse, kidney failure.
4. Always consult your doctor
Whenever you wish to participate in a trend, even if it poses great benefits, always consult your physician. There might be compounds that may harm you or specific allergens that you don't know about, and doing juices might cause more harm than benefits for you.
Top 5 Best Green Juice Options and their Benefits
Now, if you have cleared yourself with the precautions and still want to go juicing, here are my top favorite greens to juice!
Celery Juice
Health Benefits:
Helps treat inflammatory diseases like arthritis, osteoporosis, gout, and even
asthma (luteolin, polyacetylenes)
Relaxes muscles inside the blood vessels(phthalide)
Lowers blood pressure (phthalide)
Helps reduce the effects of stress hormones (coumarins)
Helps prevent the spread of cancer (apigenin, luteolin)
Gives skin a healthy tone (vitamin A, vitamin C, riboflavin)
Enhances relaxation and sleep (magnesium)
Lowers high blood pressure and hypertension (apigenin)
Cabbage Juice
Health Benefits:
A great bowel cleanser (chlorine, sulfur) Helps treat inflammation of the large intestine and colon (chlorine, sulfur). The foul gas smell after drinking the juice indicates that the remedy has started working.
Capable of strengthening the stomach's inner layer, making it resistant to ulcers (vitamin U, popularly known as "cabagin")
Helps build new blood cells (folate)
Speeds up the healing of skin disorders like acne, pimples, and blackheads (vitamin C) Rejuvenates body tissues, making skin look fairer, softer, and more supple (vitamins A and E)
Helps prevent anemia (folate)
Makes hair stronger and averts hair loss (sulfur)
Promotes hair growth by nourishing hair roots (sulfur)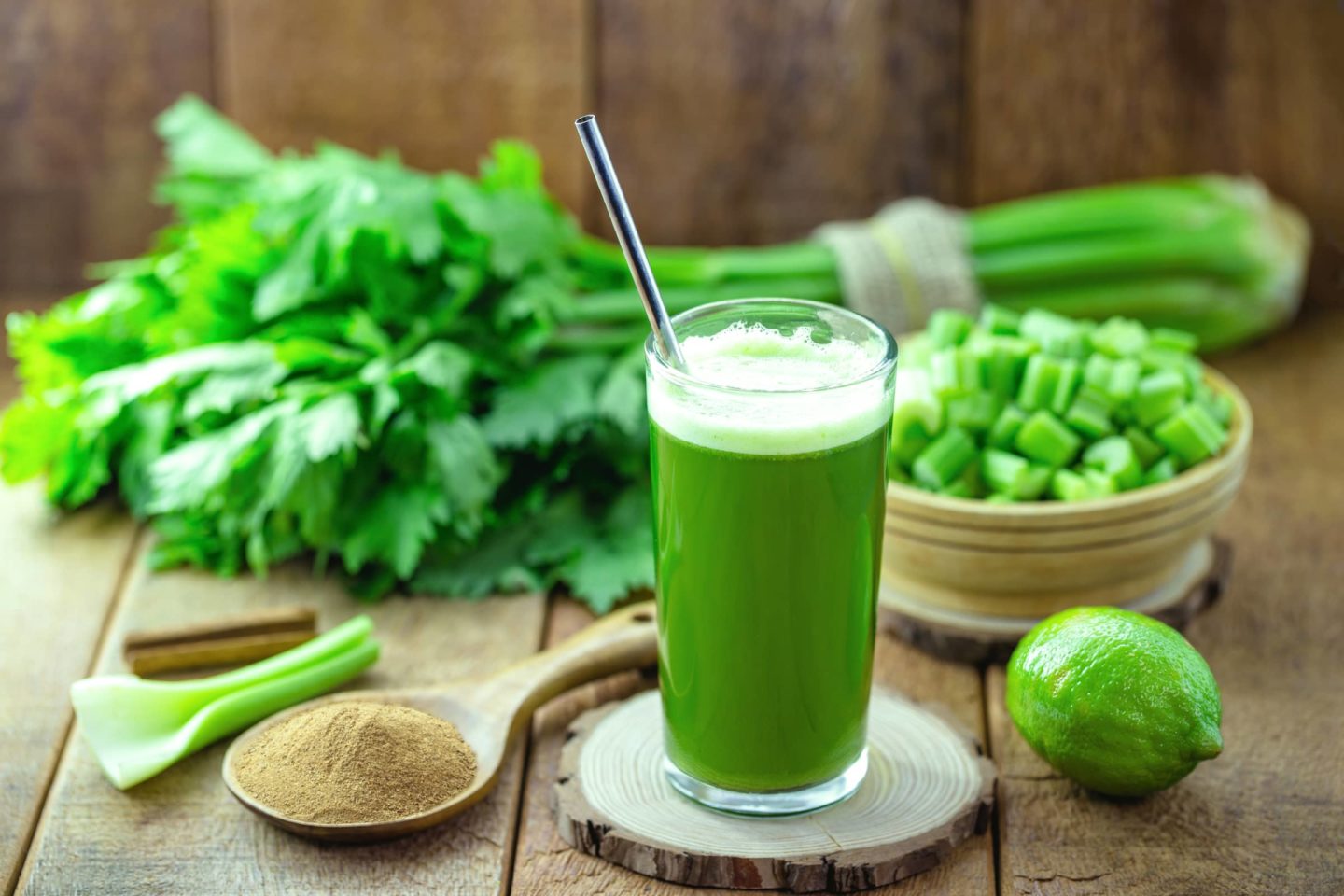 Cucumber Juice
Health Benefits:
Helps sharpen memory (fisetin)
Lowers the risk of breast, uterine, ovarian, and prostate cancers (lignans)
Helps combat stress (thiamine, pantothenic acid, biotin).
Aids in healthy digestion (water content)
Lends support to heart health (potassium)
Spinach Juice
Health Benefits:
Aids in red blood cell production (vitamin C, iron)
Limits the risks of neuronal brain injury, especially for patients with Alzheimer's (vitamin C, iron, vitamin K)
Helps prevent neural tube defects (folate)
Increases oxygen intake in the blood (chlorophyll) Helps build stronger and healthier bones (calcium, magnesium, vitamin K)
Helps prevent anemia (vitamin C, iron)
Regulates blood sugar levels (magnesium) Aids in muscle contraction (potassium)
Helps in the growth and repair of tissues (vitamin C)
Broccoli Juice
Health Benefits:
Helps in blood clotting (vitamin K)
Assists in the speedy healing of cuts and wounds (vitamin C)
Helps form red blood cells (vitamin C)
Lowers the risk for cataracts (lutein)
Produces and maintains new cells (folate)
Recipe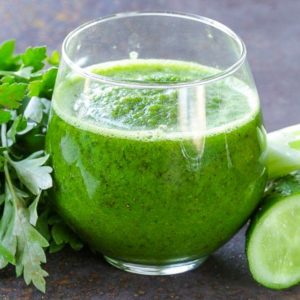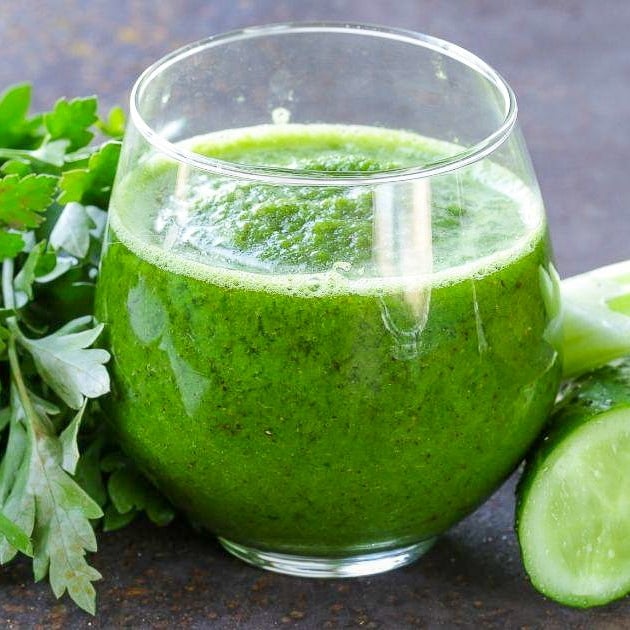 Immunity-Boosting Green Juice
This fresh vegetable juice contains the goodness of leafy greens like spinach, celery, and mint. The sweet and tangy taste will appeal to your senses and keep you glowing with energy throughout the day. It contains zero added sugar and is a 100 percent natural source of plant-based nutrition.
Ingredients
1

handful

spinach leaves

3

leaves

lettuce

1

cucumber

check for bitterness before using

4

stalks

celery

1

big cup

pineapple

1

apple

½

lemon

1

small handful

mint
Instructions
Wash and rinse all the ingredients thoroughly.

Remove leaves of celery and use the stalk.

Peel the cucumber skin and cut it into smaller pieces. Make sure the cucumber is not bitter, else it will end up spoiling the taste of entire juice.

Cut the pineapple and apple into small pieces after cleaning them thoroughly.

Juice all the ingredients except lemon.

Add lemon to the juice once done.

Pour the mixture into a glass and drink it immediately.
Nutrition
Calories:
102
kcal
Carbohydrates:
35
g
Protein:
8
g
Fat:
2
g
Sodium:
297
mg
Potassium:
1318
mg
Fiber:
1
g
Sugar:
16
g
Vitamin A:
4149
IU
Vitamin C:
62
mg
Calcium:
175
mg
Iron:
3
mg