Do coffee beans actually go bad? Yes, coffee beans go bad, but not in the way you're thinking.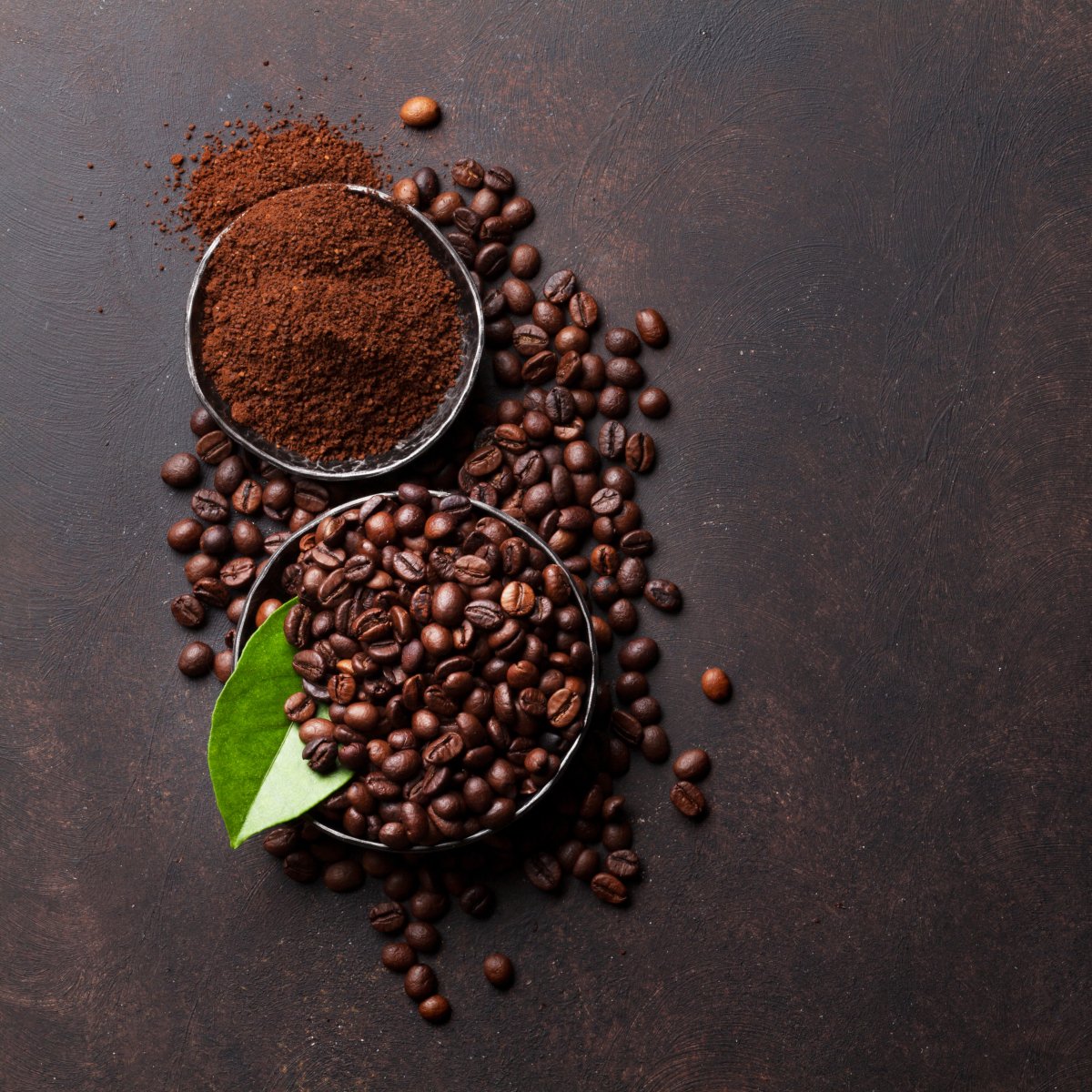 Coffee beans take a really long time to spoil, like years instead of weeks. However, older beans will taste bitter, flat, and generally bad.
Let's take a look at how long coffee beans last, how and why they go bad, and how you can extend their shelf life.
Table of Contents
How Do You Know If Coffee Beans Went Bad?
Let's get this out of the way quickly: coffee beans don't go bad in the same way that something like milk or fresh produce goes bad.
In other words, coffee doesn't exactly spoil. It won't get moldy or end up tasting sour. That's not to say coffee beans last forever; they certainly don't. But you should know that coffee has a long shelf life in terms of safe drinkability.
Coffee beans start to lose flavor and aroma soon after the roasting process. Light, oxygen, and moisture are the biggest culprits when it comes to a coffee's deterioration.
Brewing a cup is the best way to test if your beans are still good. The older coffee beans get, the worse the flavor.
Old coffee beans will taste flat, bitter, and not as good as when you first opened them. If flavor matters a lot to you, then it's probably time to replenish your supply.
Remember, though, that old coffee isn't bad to drink. It won't make you sick or anything. It just won't taste as incredible as it did when it was fresh.
You should note, though, that eventually, coffee does go moldy. But it takes well over a year or longer for that to happen.
Bottom line: Old coffee is safe to drink, but it will taste much worse than fresh coffee. The best way to know if your coffee is bad is to brew a cup. Bad coffee will taste bitter, flat, and generally not as good as it did when it was fresh.
How Long Do Roasted Coffee Beans Last?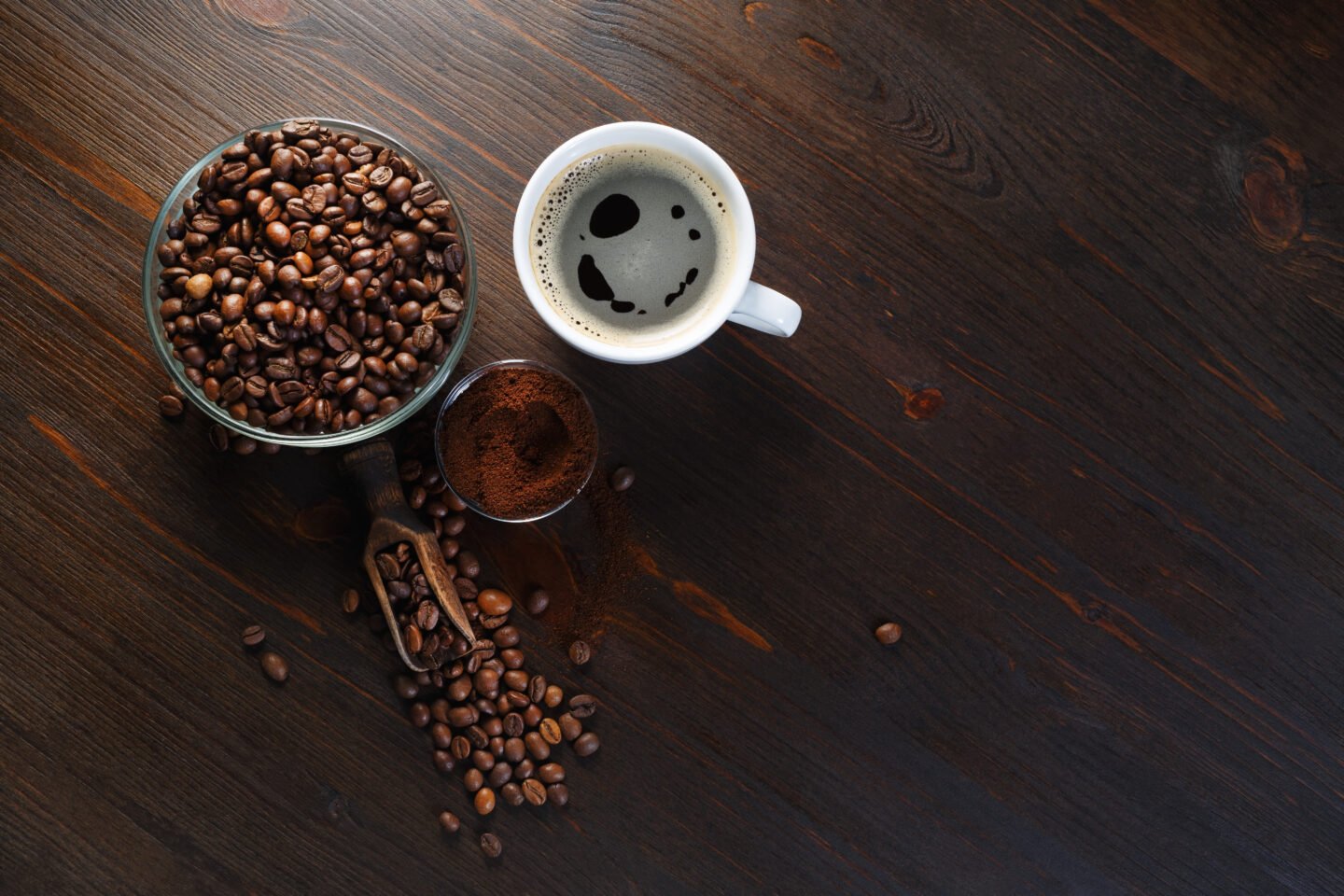 Roasted coffee beans can last a long time. I'm talking for up to a year.
That's only if the roaster uses nitrogen-flushed bags. Essentially, nitrogen-flushed bags act as airtight containers. That means no oxygen or light gets to the beans.
And if you remember, oxygen and light are two factors speeding up coffee's aging process.
But those beans only last for up to a year if they aren't open. Once you pop the seal on a nitrogen-flushed bag, the clock starts ticking.
Exactly how long do you have before the beans start to deteriorate? It depends on a lot of things.
Once you open a fresh bag of roasted coffee, try to use up the bag within three weeks to preserve the freshest flavors.
I go through about one bag per month. Towards the end of that month, though, I start to crave that fresh taste again.
From a taste perspective, buying one bag every three weeks is always better than buying in bulk for a long time.
Bottom line: An unopened, nitrogen-flushed bag of coffee will stay fresh for up to a year. Once you open the bag, however, you should use the coffee within three weeks.
How Long Do Green Coffee Beans Last?
This is a rather tricky question.
Some in the coffee world claim that green coffee beans can be kept for multiple years if stored correctly.
Others say that one year should be the standard. That breaks down into six months for the roaster to the customer and another six for the customer to use for the freshest taste.
But regardless of which camp you fall into, the truth is that green beans certainly last long enough to reach your cup.
Roasters have a vested interest in getting you the freshest and tastiest beans possible. They will go out of their way to sell you only fresh beans.
In fact, many roasters even put roasted dates on their bags. This is important because it lets you know exactly when your beans were roasted and how long they will stay fresh.
Bottom line: If you aren't a hobbyist home roaster, you don't need to worry much about green coffee beans. What you should know, however, is that farmers and roasters are actively trying to get you the freshest possible beans.
Does Ground Coffee Last Longer Than Whole Bean?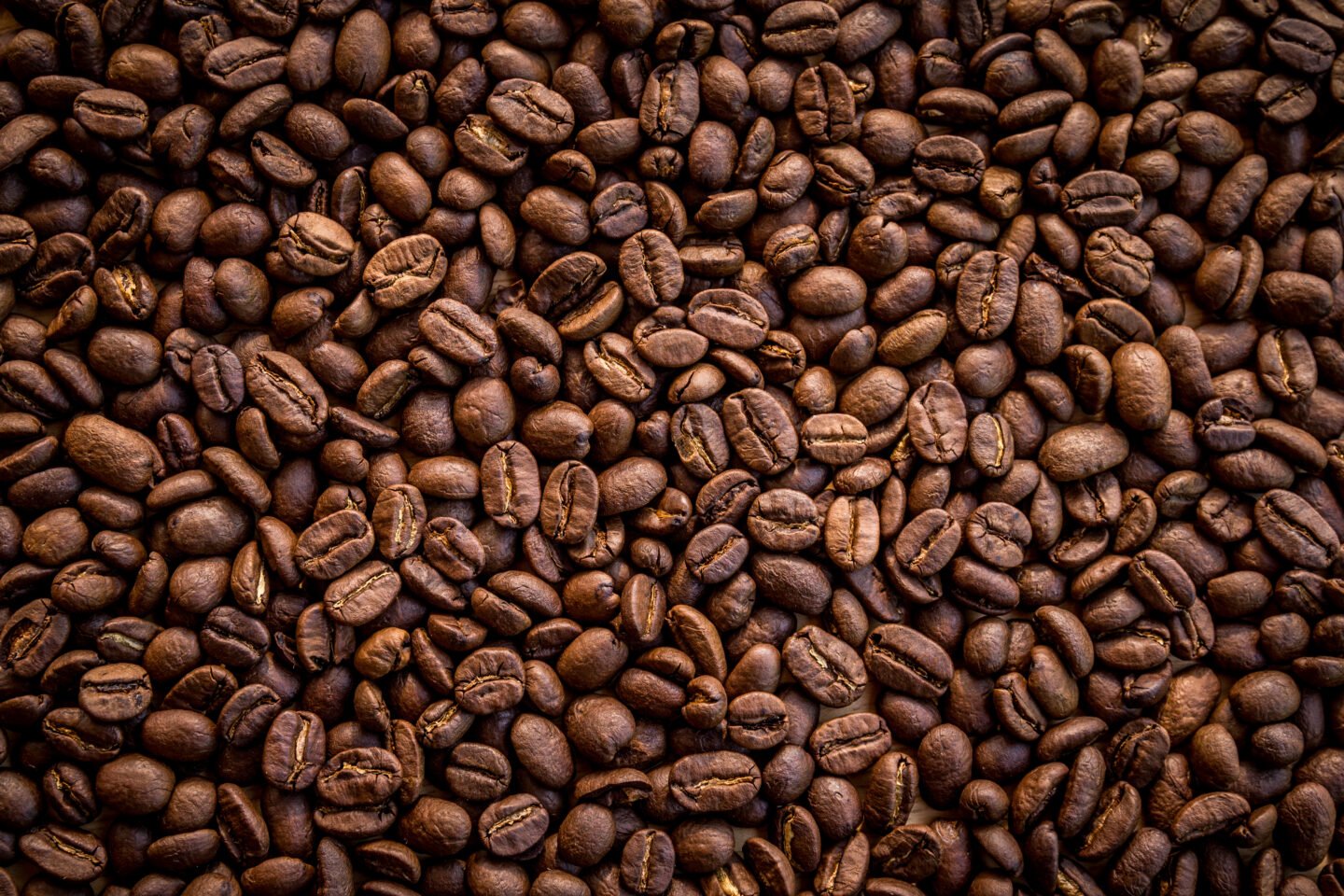 The short answer is no; ground coffee does not last longer than whole-bean coffee. The long answer is pretty interesting.
If you want the best-tasting coffee, you should invest in an entry-level burr grinder.
Burr grinders use two pieces of either steel or ceramic to crush beans into powder instead of chopping them like cheap blade grinders.
Burr grinders give you the most consistent grind. And a consistent grind means a better brew.
Freshly ground coffee is always better than pre-ground coffee.
Why? Because once you grind coffee, it starts to oxidize faster. Oxidation is the process of oxygen starting to deteriorate the flavorful oils found in coffee beans. The same oils that make coffee taste so good.
Once you grind the coffee, there's more surface area of the bean that comes into contact with oxygen. And more contact with oxygen means more oxidation, which means less tasty coffee.
Ground coffee typically lasts for one week before a noticeable decline in tastiness. If you want an easy way to elevate your morning brews, buy whole-bean coffee and grind them yourself.
On a side note, grocery stores often have grinders in the coffee aisles. That's an excellent option for getting fresher pre-ground coffee without buying a grinder.
Bottom line: Pre-ground coffee only lasts for about one week before it starts to go bad. Getting whole-bean coffee is a much better idea for freshness.
How Can You Extend Coffee's Shelf Life?
So, can you extend a coffee's shelf life? Yes. It is possible to extend coffee's freshness a little longer.
It breaks down into two categories: long-term storage and short-term storage.
For long-term storage, you'll need to freeze your beans. For short-term storage, you'll need proper storage conditions.
Let's take a look at how to freeze your beans first.
Does Freezing Coffee Beans Make Them Last Longer?
Yes, freezing your coffee beans will make them last longer. Despite some valid concerns, there is a way to properly store coffee beans that preserves freshness.
You'll need an airtight container: extra points if you have a vacuum-sealed bag to spare.
When packing beans for freezing, it's important to pack them as tightly as possible to minimize the amount of air trapped inside.
Another avenue is to check with your local shop. Ask them if they nitrogen-seal their bags. If they do, then it's super easy to freeze the beans. Simply pop the entire bag into the freezer.
I'd recommend still using those beans within a year. Freezing coffee beans doesn't stop the deterioration; it simply slows it down.
How You Should Store Coffee Beans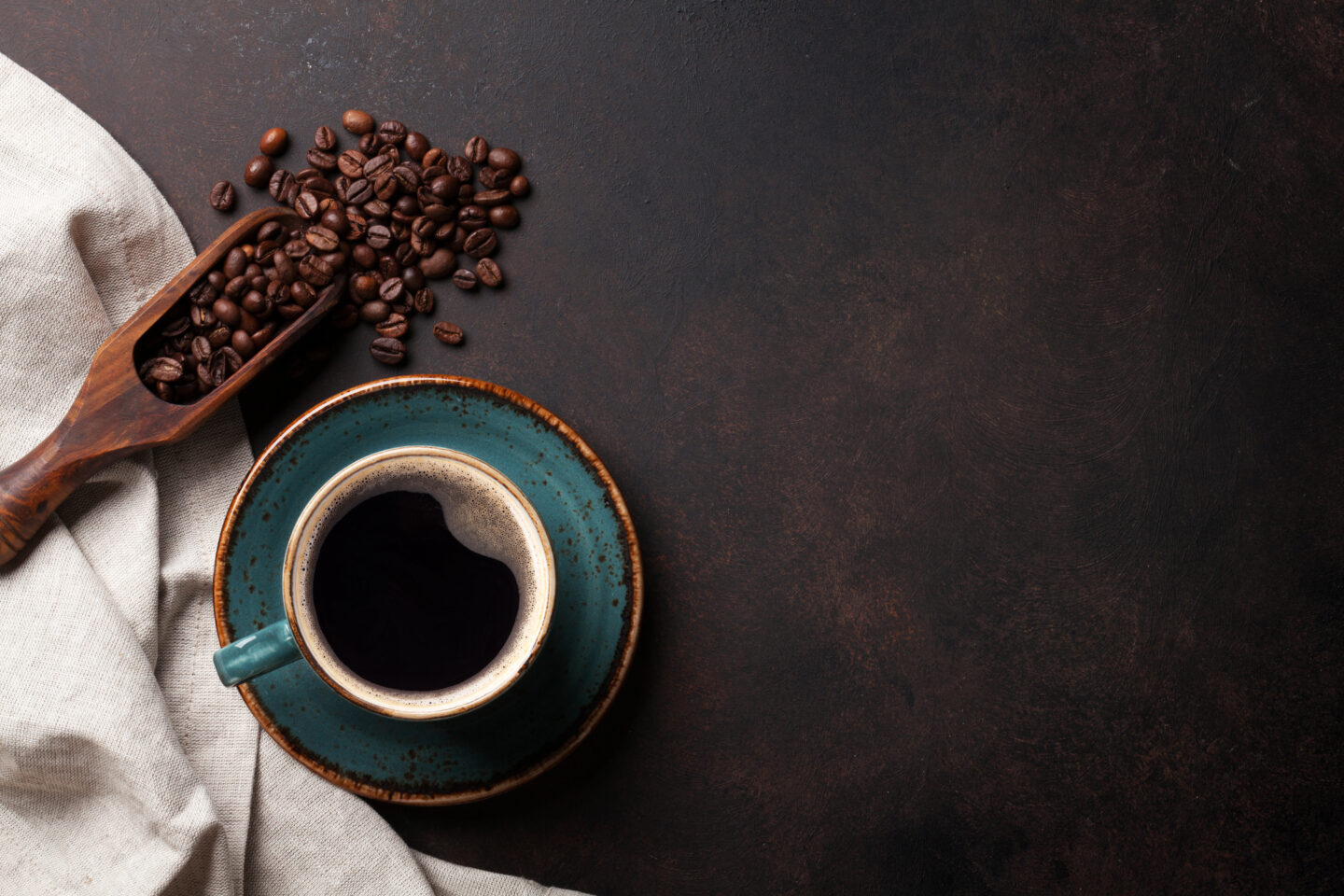 For short-term storage, you can follow the same principles as freezing.
It's best to have an opaque, airtight container that you store in a cool, dry place like a cupboard or dark cabinet. It would be helpful if it comes straight from the National Coffee Association so you know it's legit.
Following those guidelines, coffee beans will last for months instead of weeks. Although I would still recommend using those beans within 4-6 months for the best flavors.
How Long Does Brewed Coffee Last?
It will still take a week or longer for brewed coffee to become unsafe to drink.
However, brewed coffee will lose its good flavors incredibly quickly. I'm talking within an hour.
As a rule of thumb, brewed coffee should be enjoyed within an hour or two to maximize the best flavors.
But know that drinking hours-old or even day-old brewed coffee isn't the end of the world and won't make you sick.
How Long Does Instant Coffee Last?
Instant coffee lasts a long time. That's because it's a concentrated and processed form of coffee that's meant to dissolve in hot water.
Because the coffee grounds used to make instant coffee are processed and preserved, instant coffee lasts for years without losing much flavor.