Whether you've caught your own or picked up a couple of fillets at your local fish monger, you want to make sure to make the most of your walleye. Since it's such a versatile fish, it pairs with a wide range of ingredients that almost anyone can enjoy. Take a look at a few of the best walleye recipes popular today.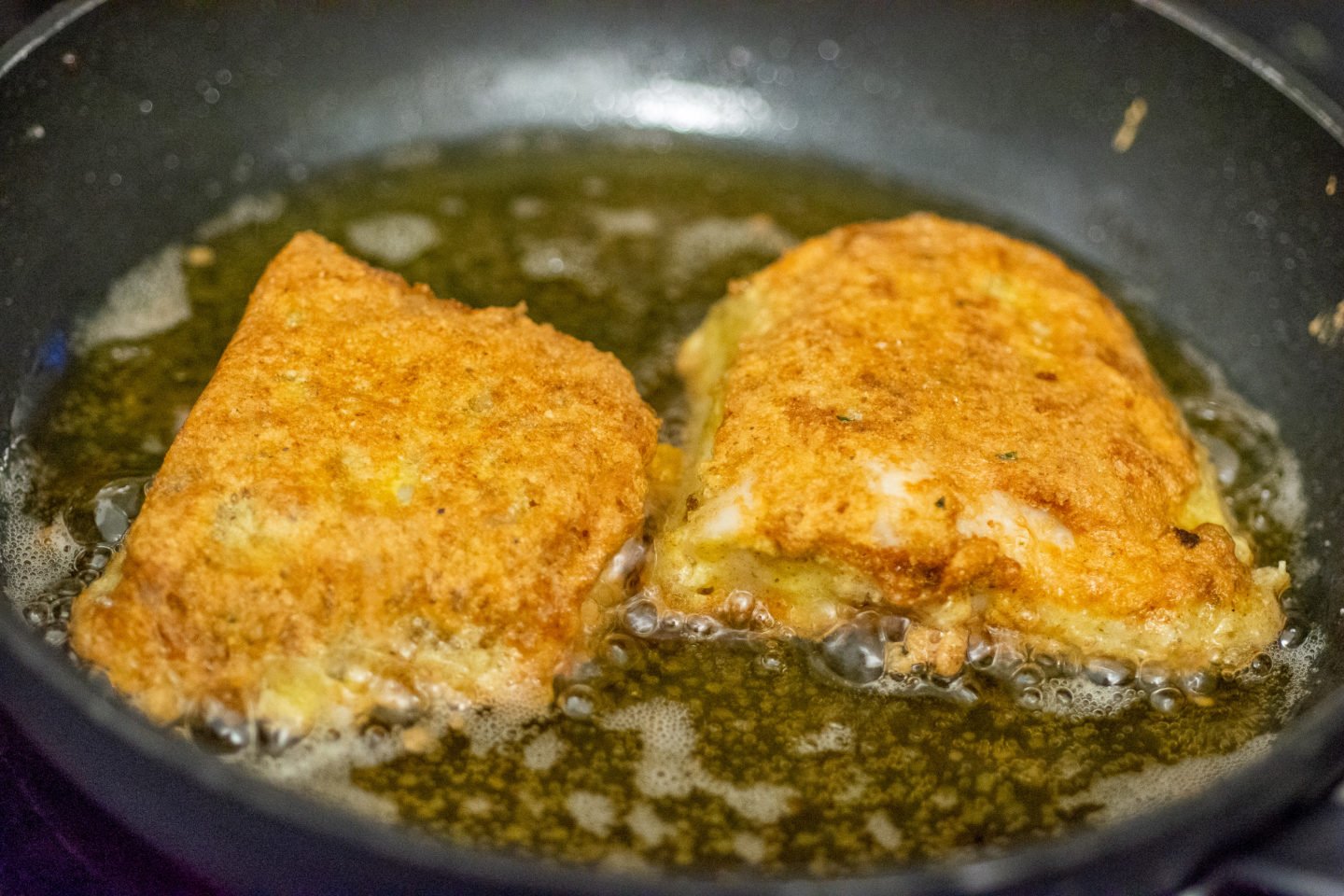 Table of Contents
The Best Walleye Recipes
Balsamic Roasted Cherry Tomato Walleye
This balsamic roasted cherry tomato walleye adds a dash of Italian flair without getting too rich or heavy. Cherry tomatoes, fresh herbs, lemon, and garlic all pair perfectly with the mild taste of freshwater fish. It's the ideal choice for summer when fresh-caught walleye are at their best.
Pan-Fried Walleye
If you're looking for the classic taste of thick-crusted fish fry but don't want to heat a half-gallon of oil on your home stove, this pan-fried walleye is a great option. With just a few simple ingredients, you can bring out the fish's natural flavor with just the right amount of crunch.
Oven-Baked Walleye
Oven-baked walleye is one of the healthiest and most simple ways to enjoy this unique fish. Since walleye's flavor is so mild, it's a good choice for baking, where its subtler taste can shine through. All you need is an onion, a bit of salt, and oil, and you've got a decadent dish fit for dinner any day of the week.
Grilled Orange Walleye
If you want to try your hand at grilling fish but aren't confident you have the experience to do it right, grilling in aluminum foil is a good place to start. This grilled orange walleye simplifies the cooking process and eliminates sticking. Adding orange juice concentrate and fresh orange adds a unique flavor to this classic fish.
Easy Foil-Packet Baked Garlic Lemon Walleye
You can also use aluminum foil for baking walleye, and it's a great way to keep the fish superbly moist and tender. This easy foil-packet baked garlic lemon walleye adds in a side of snow peans and carrots, too, for a balanced and refreshing meal.
Cheesy Walleye Nuggets
If you're looking for something a little different to try at your next party, these cheesy walleye nuggets are a good bet. They perfectly balance the unique taste of walleye with cheddar cheese for an irresistible snack that you won't be able to stop eating. The addition of fresh dill gives it an extra dose of character.
Hot Walleye Dip
This crowd-pleasing hot walleye dip will be sure to make you the star of the next potluck you're at. It highlights the flavor of walleye with hot sauce, lemon juice, and a blend of cheeses that go great on the cracker of your choice. Its texture is both gooey, melty, and flaky, giving it a truly unique mouthfeel.
Walleye Wings
They may look a little strange at first glance, but these walleye wings are just as good as any buffalo chicken (and maybe a little better). The recipe all comes down to kife work, carving the tails off fresh walleye to give you the perfect handle on the tender, flavorful tail meat. Throw in some salt, pepper, and cayenne, and you have a fish dish to die for.
Italian-Style Walleye
While walleye might not strike you as the most Italian ingredient, the fact is fish play a big role in traditional Italian cooking. This Italian-style walleye perfect blends tomato sauce, fresh herbs, and cheese for an authentic flavor you won't forget.
Fresh Walleye with Garlic Wine Sauce
If you're looking for a more up-scale way to dress up your walleye, this fresh walleye with garlic wine sauce won't disappoint. The blend of white wine, butter, and pepper perfectly complements the fish without masking its subtler flavors. Serving on a bed of linguine makes for a truly sublime experience.
Grille Walleye Tacos with Mango Salsa
Fish tacos are one of the most severely underrated delicacies in Mexican cuisine, and these grilled walleye tacos with mango salsa prove just that. One reason is the walleye's flaky texture, making it the perfect choice to fill corn or flour tortillas. Add bits of mango, tomato, and cilantro to brighten the flavor for a unique and memorable dish.
Walleye Chowder
This walleye chowder is the best choice if you want a hearty meal that highlights walleye's rich, meaty notes. Bacon, garlic, celery, and cream mingle together with the taste of freshwater fish front and center. It's best enjoyed with a piece of crusty bread on a cold winter's night.