The main difference between walleye and cod is that walleye has a subtle, sweet flavor, while cod has a mild, savory taste. Walleye is also healthier than cod, but both fishes contain high amounts of similar nutrients.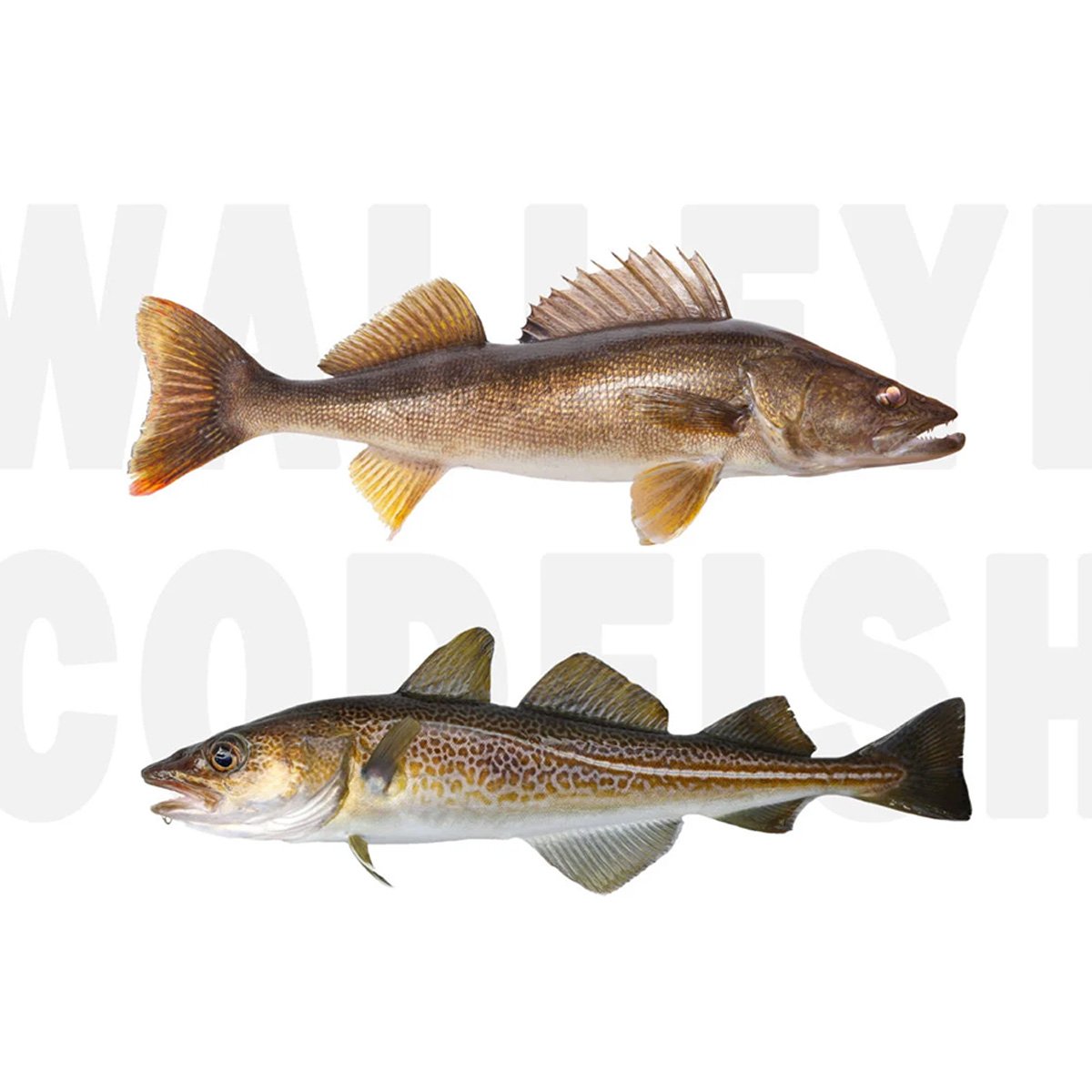 Though not closely related, many compare walleye and cod because they have similar textures and appearances. However, walleye and cod differ in pretty much everything else.
This article will teach you how to differentiate a walleye from a cod and answer some questions you may have. I will compare their tastes, textures, nutritional values, mercury levels, and costs.
Table of Contents
What is Walleye?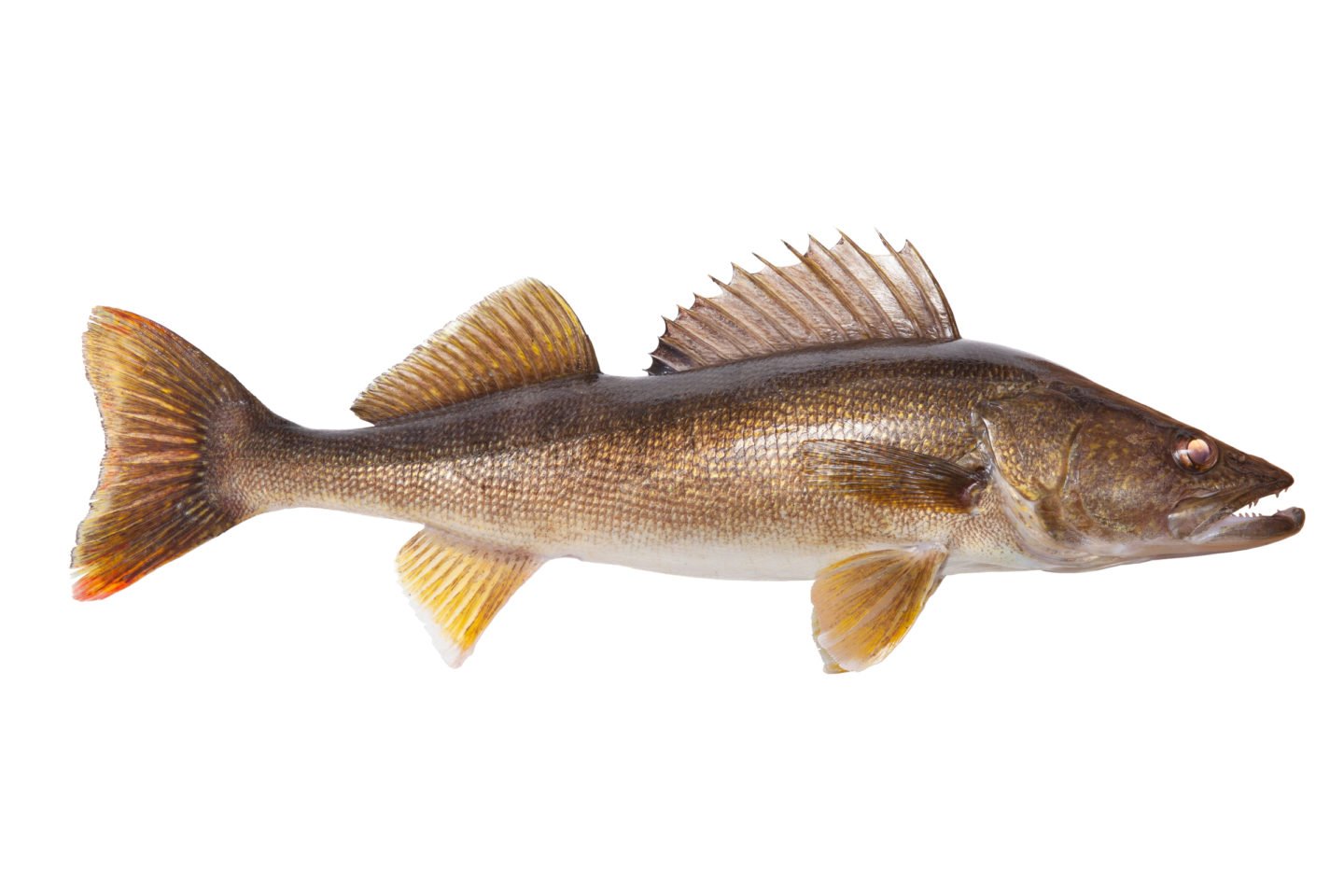 Walleyes are freshwater fish that can be fried, baked, grilled, broiled, steamed, or poached. In some parts of the world, they are also known as pickerel, dory, yellow pike, or yellow pickerel.
The walleye fish got its name because of its cloudy, glassy-looking eyes. Their eyes have a reflective layer called the tapetum lucidum, which causes this cloudiness but lets them see at night. They prefer to live in the cool, deep, murky waters where they can prey on fish who cannot see as well as they do in low light.
What is Cod?
Cod is a saltwater fish that many people favor worldwide. You can make fish fry, fried, grilled, steamed, broiled, poached, or baked cod. Cod is also a common ingredient in fish and chips, along with haddock, plaice, and flounder.
Most cod prefer saltwater, but a few species live in freshwater, too. The two most well-known varieties of cod are Pacific cod, from the Bering Sea, and North Atlantic cod. The Alaska pollock fish is lesser-known, but it is also called walleye pollock, adding to the confusion.
Like walleyes, codfish are also voracious and feed on smaller fish and sealife. In addition to getting their flesh eaten, cod livers are also made into cod liver oil.
How can you tell a walleye from a cod?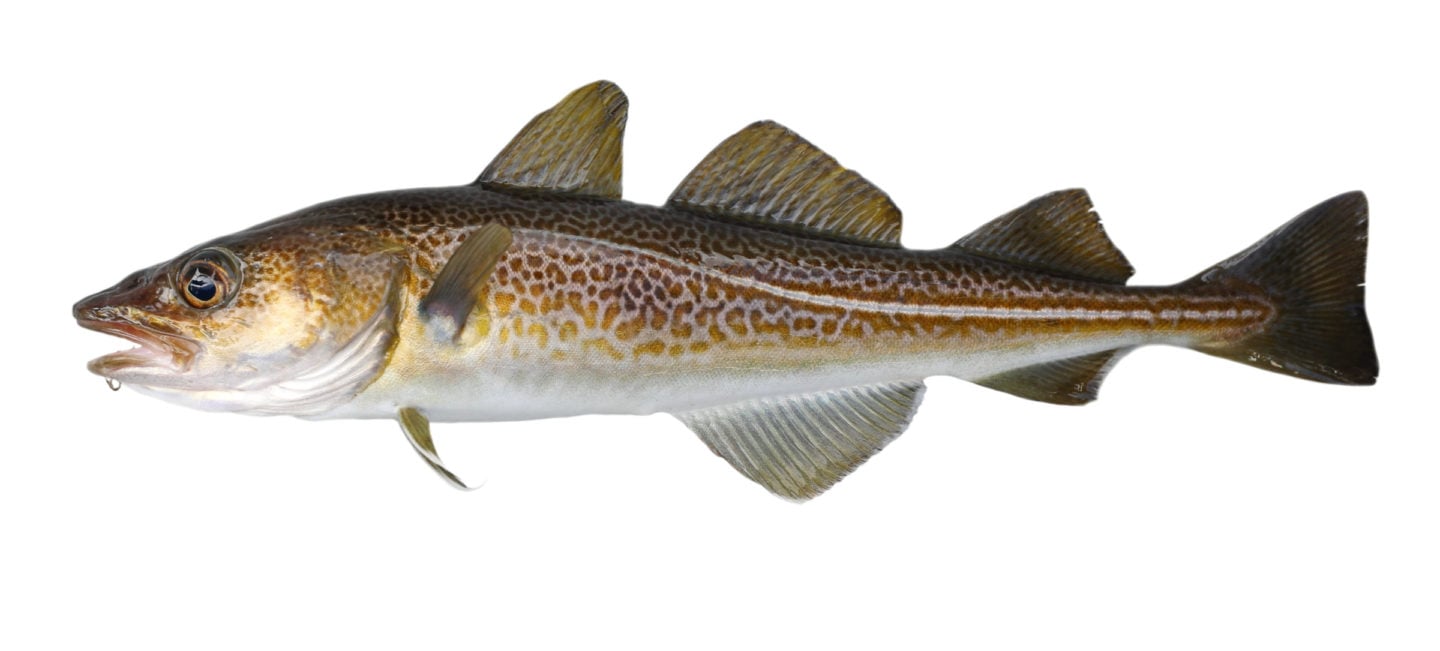 Walleye and cod have similar but different appearances. Walleye have a long, thin body, primarily gold and olive in color, and a white belly. On the other hand, cod have large gray-green or reddish-brown bodies and a white belly.
Aside from their preferred habitats, you can differentiate walleye from cod by checking their fins and body markings. Walleye have a large mouth full of sharp teeth, two dorsal fins, one anal fin, and five or more black bands across their backs. Meanwhile, codfish have three dorsal fins, two anal fins, and small dark spots across their bodies.
Additionally, adult walleyes tend to be smaller and weigh less than adult cods.
Walleye vs Cod: Taste and Texture
Many seafood lovers prize both walleye and cod for eating since both are versatile fish.
What does walleye taste like?
The walleye is considered flavorsome for freshwater fish. It has a subtly sweet, mild flavor and a firm, delicate, and flakey texture. Some people also find walleye to have a slightly fishy taste, but it's far from overpowering.
When cooked right, walleye acquires a unique taste, a buttery texture, and moist flesh, making it the perfect main dish.
It has few bones and low oil content, perfect for making fried walleye fillet. You can pair it with tartar sauce, potato pancakes, baked potato, coleslaw, or potato salad, among others.
Best Walleye Substitutes
Sardine is a common fish that can be a good substitute for walleye. You can also use whitefish such as tilapia, haddock, flounder, and catfish as a good walleye substitute, or yellow perch.
What does cod taste like?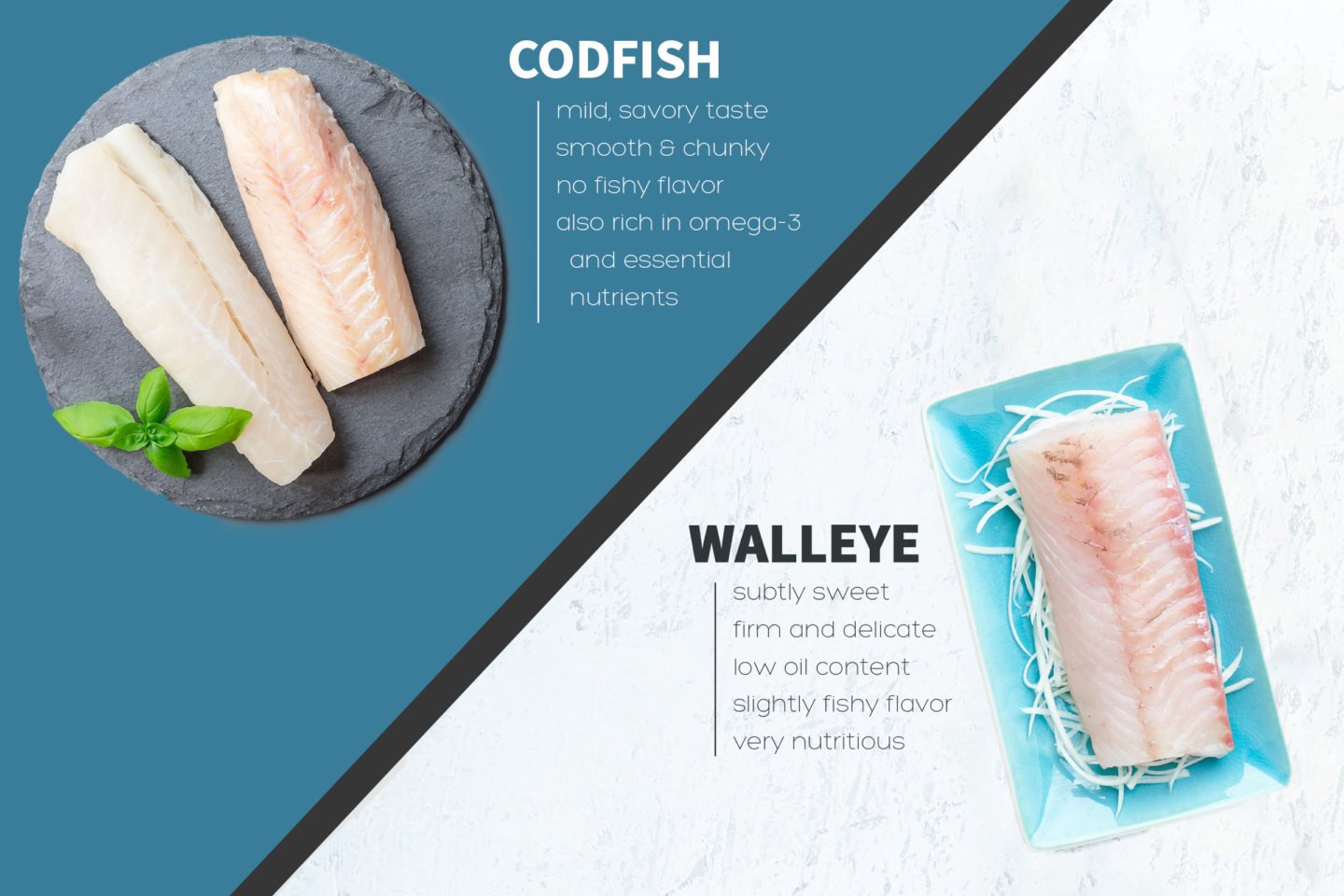 Cod stars in many cuisines worldwide due to its mild flavor and firm, white, flaky texture. Unlike walleye, cod doesn't have a fishy taste.
Pacific and Atlantic cod have different tastes, but neither one is necessarily better than the other. Atlantic cod has a slightly sweet taste and a tender texture with less moisture. On the other hand, Pacific cod has a milder, more savory flavor and a firm texture.
Many favor cod when making fried fish, and it is often paired with french fries to make fish and chips. You can also serve it with rye bread for a Friday fish fry, make fish tacos, or cook a beer-battered cod, all of which taste exquisite.
Best Cod Substitutes
If you need a substitute for cod, you can use the white fish haddock, pollack, sea bass, striped bass, and mahi-mahi instead. Unfortunately, you can't substitute tuna or salmon for cod.
Does walleye taste like cod?
No, walleye does not taste like cod. Walleye has a subtle, sweet flavor compared to cod's mild, savory taste. Walleye might sometimes have a slightly fishy flavor, but cod does not. In texture, walleye is firm and delicate, while cod is smooth and chunky.
Walleye vs Cod Nutrition: Which is healthier?
Walleye and cod are both healthy fish to eat as they contain various vitamins and minerals. However, cod has a higher amount of some nutrients, while walleye has more of others.
Walleye has more protein, healthy omega-3 fatty acids, vitamin B5, vitamin B12, folate, calcium, zinc, phosphorus, thiamin, riboflavin, and niacin. On the other hand, cod contains healthy amounts of the same nutrients and more B6, magnesium, potassium, and selenium.
Thus, walleye is overall healthier than cod.
Does cod or walleye have more mercury?
Walleye and cod have similar mercury concentrations at 0.111 parts per million (ppm), which is not a high amount.
Why is walleye more expensive than cod?
At an average of $18.65 per pound, walleye fillets cost more than cod fillets at $12.99 per pound. The prices of fresh fish vary depending on whether they're farm-raised or wild-caught and where they are sold. However, the cost of fresh cod fillet per pound varies more than walleye fillet, as it has more varieties, some rarer than others.
Walleye is generally more expensive than cod because there are fewer walleyes than codfish. They are also harder to catch, mainly coming from Lake Erie and other large Canadian lakes.