The main difference between walleye and pickerel is that walleye is from the perch family, while pickerel belongs to the pike family. Additionally, walleyes have an olive or gold color, while pickerels are primarily olive with a somewhat greenish tint.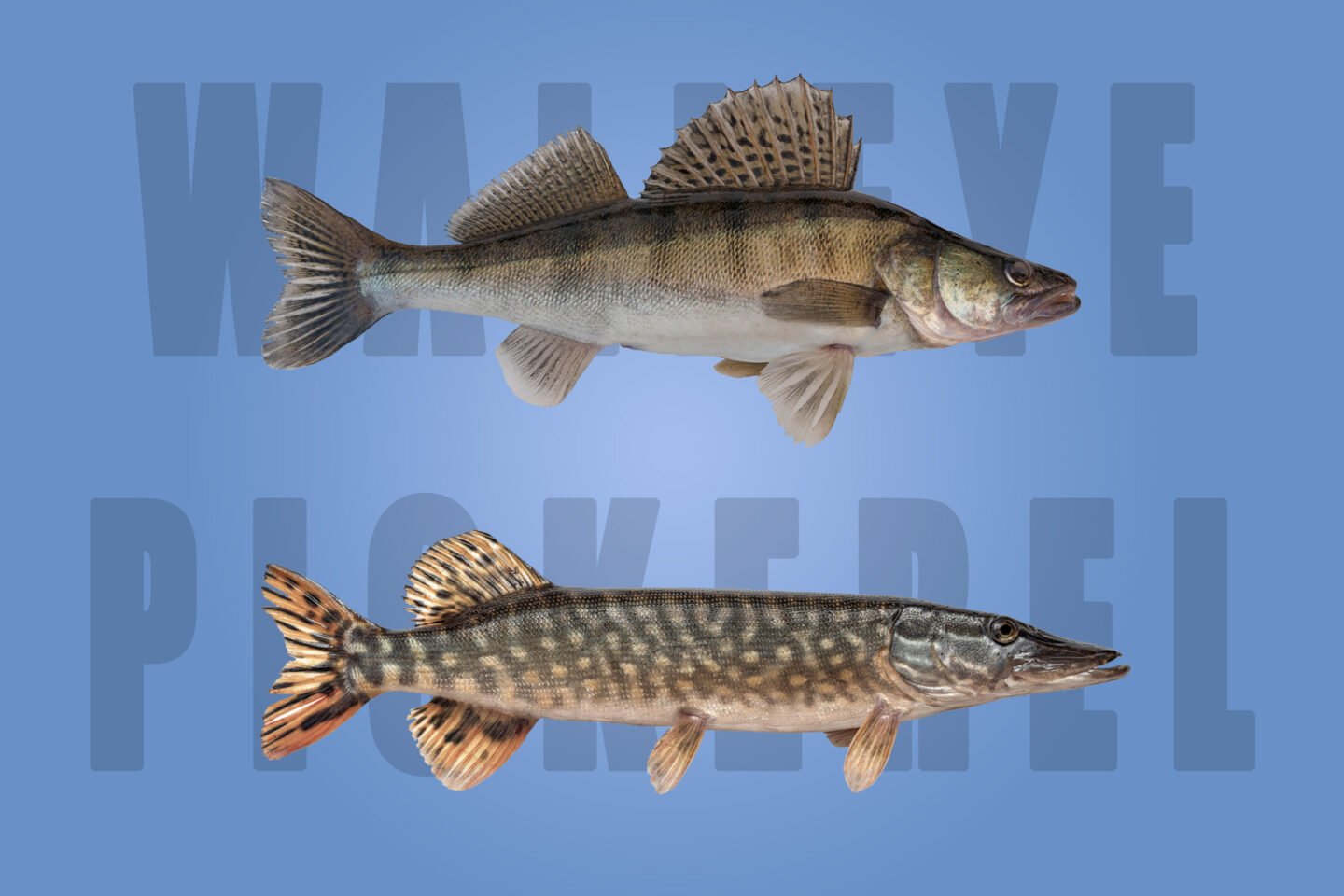 Both are freshwater fishes found in Canada and North America. In Canada, the walleye is locally called a pickerel, which adds to the confusion. However, although the walleye may be called pickerel in some parts of Canada, walleye and pickerel are not the same fish.
This article will teach you the differences between a walleye and a pickerel. I will compare their appearances, tastes, textures, nutritional content, and costs. I will also answer some frequently asked questions.
Table of Contents
What is Walleye?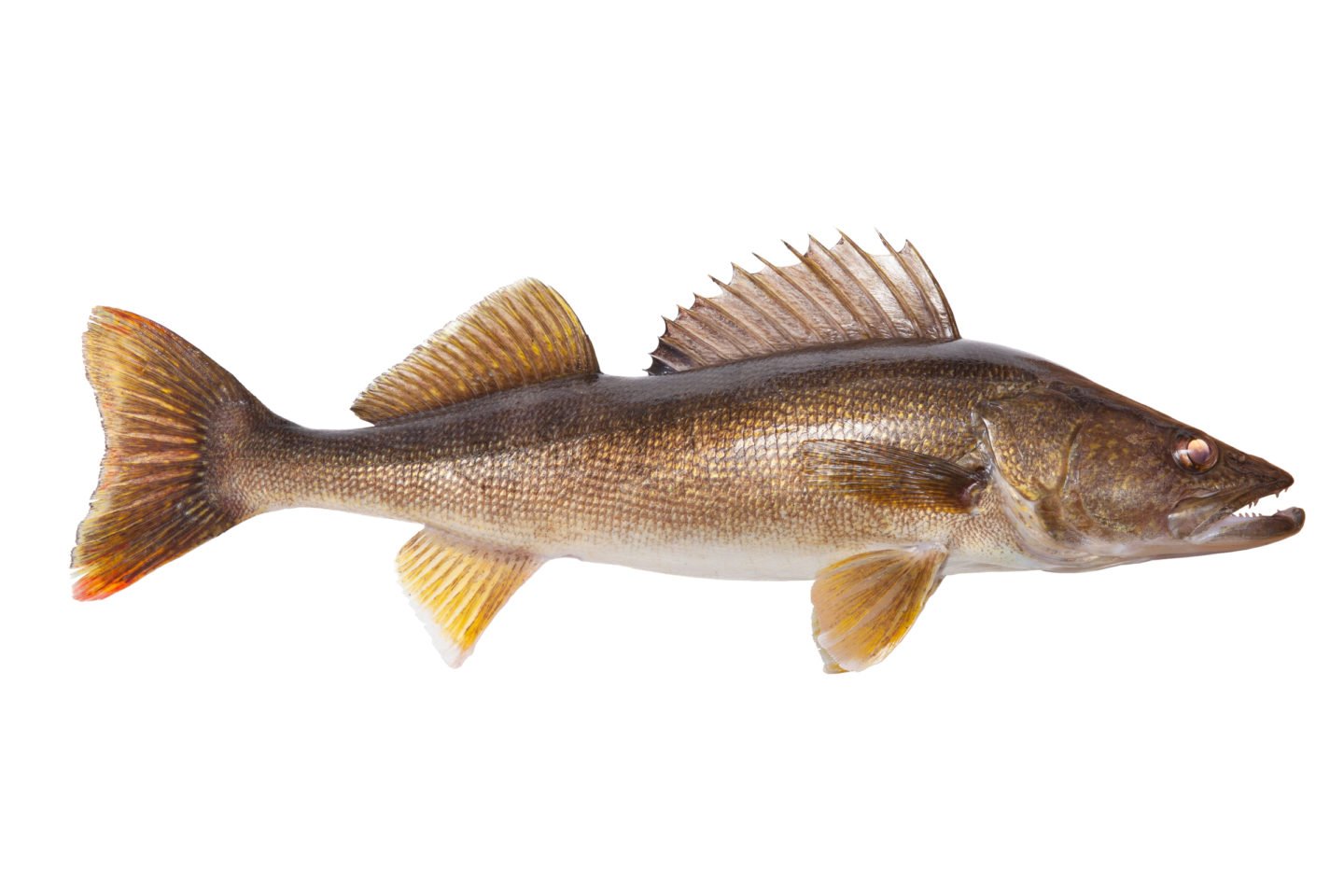 Walleye (Sander vitreus) is a freshwater perciform fish. Although they belong to different families, walleyes are called pickerel in Canada. In other parts of the world, they may be called doré, dory, yellow pike, walleye pickerel, or yellow pickerel. These large fish can be fried, baked, grilled, broiled, steamed, or poached.
Today, most walleye fish that remain belong to the yellow walleye species (Sander vitreus vitreus). The blue walleye (Sander vitreus glaucus) is an endangered species; none are left in the Great Lakes, and they are almost extinct everywhere else in the world.
A walleye angler knows to find these predatory fish in cool, deep waters. There, they prey on smaller fish and other creatures who cannot see as well in low light. Often, walleye fishing is done in Lake Winnipeg, along the Georgian Bay, and in the Great Lakes of North America: Lake Superior, Lake Michigan, Lake Huron, Lake Erie, and Lake Ontario.
Interestingly, the biggest walleye ever caught measured 41 inches in length and weighed 25 pounds. Many cities claim to be the walleye capital, but Port Clinton, Ohio, on Lake Erie, is the real walleye capital of the world.
What is Pickerel?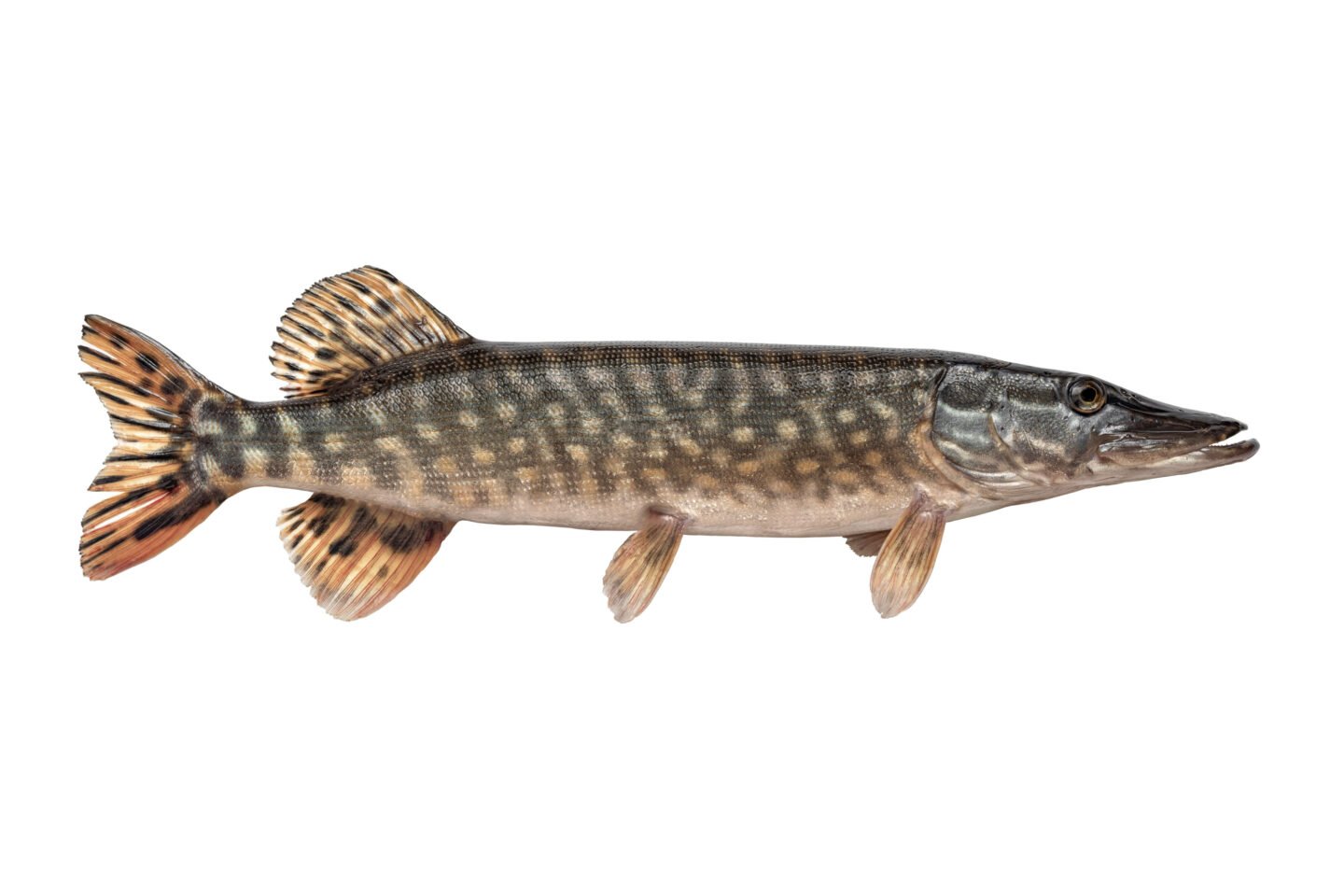 Pickerels (Esox americanus) are small freshwater fish that belong to the pike family. Like walleyes, pickerels are also found in Canada and the Northern United States. As with the walleye, pickerels can be found in the Great Lakes.
In contrast to walleyes, pickerels live in shallow water. All three kinds (chain pickerel, redfin pickerel, and grass pickerel) have large mouths and sharp teeth. Most anglers are more familiar with the chain pickerel than redfin pickerels and grass pickerels because they are rarer catches.
Unlike the walleye, pickerels use quick reflexes and sharp teeth to catch their prey. They lie in wait and ambush frogs, small fish, worms, and even insects that fly too close to the water. Anglers often use small fish such as minnows as live bait when fishing for pickerel.
Pickerels are also known as federation pike, federation pickerel, southern pike, grass pike, eastern pickerel, jack, and jackfish. They are often compared to the northern pike, but they are not the same fish.
What is the difference between walleye and pickerel in appearance?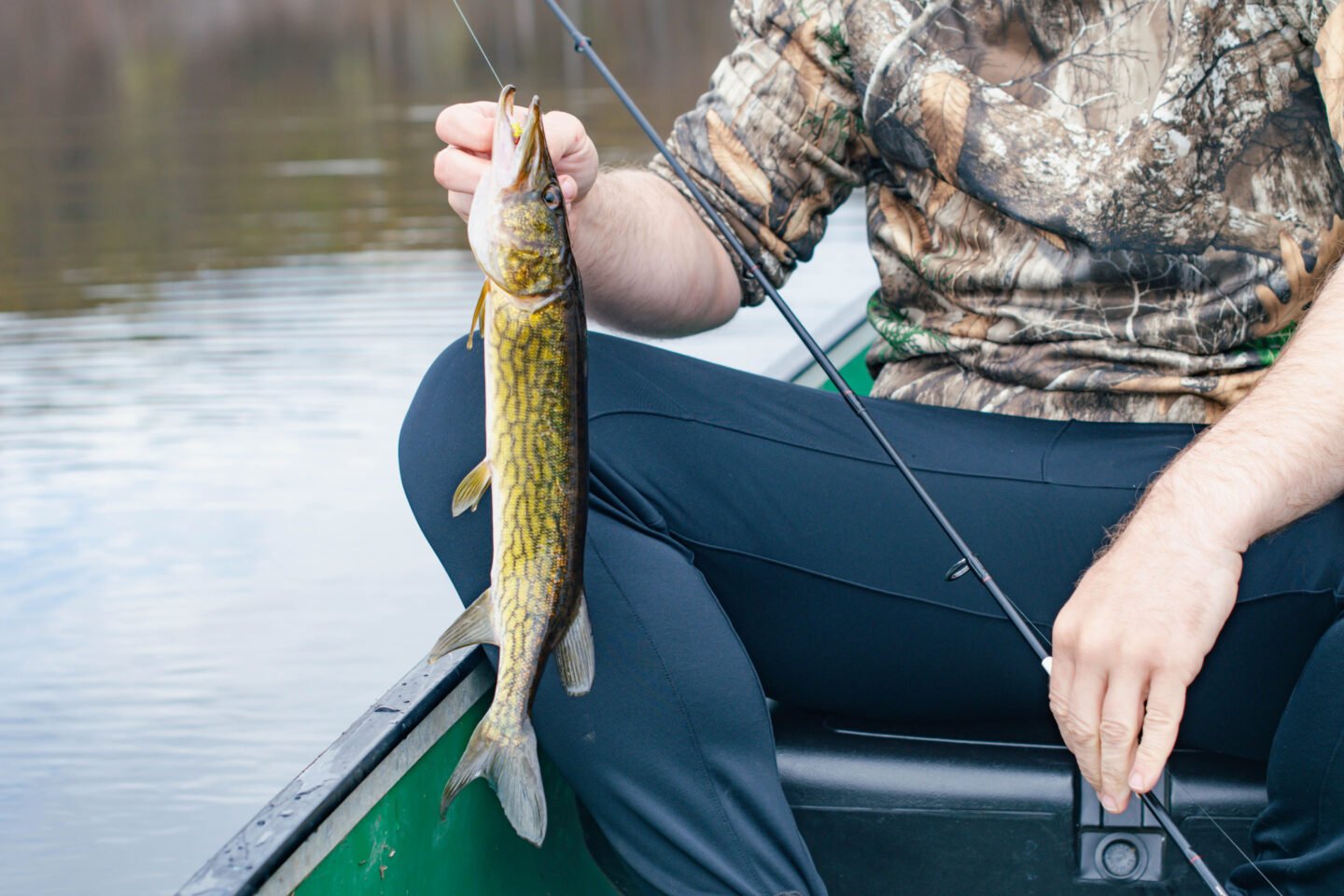 The walleye is the largest member of the perch family and is thus larger and heavier than the pickerel. They are gold or olive in color, with five or more black bands across their backs. On the other hand, the chain pickerel and other pickerels have a green chain pattern from their cheeks, across their sides, and down to their tail.
Both fish have only one anal fin. The pickerel has only one dorsal fin, while the walleye has two. They differ in shape, as well. Walleyes have a rounder shape, while pickerel tend to grow long and thin, with an almost pointy snout.
Walleye vs Pickerel: Taste and Texture
What does walleye taste like?
Walleyes have a unique taste. Many consider them to be the best among freshwater fishes. They have a sweet, subtle flavor and a low level of fishiness, which makes them popular with anglers and seafood lovers.
Walleyes also have a firm yet delicate texture and few bones. And although low in oil content, walleyes have moist flesh even when fried. The combination of the crispy outside texture and tender meat of pan-fried or deep-fried walleyes is heavenly.
What does pickerel taste like?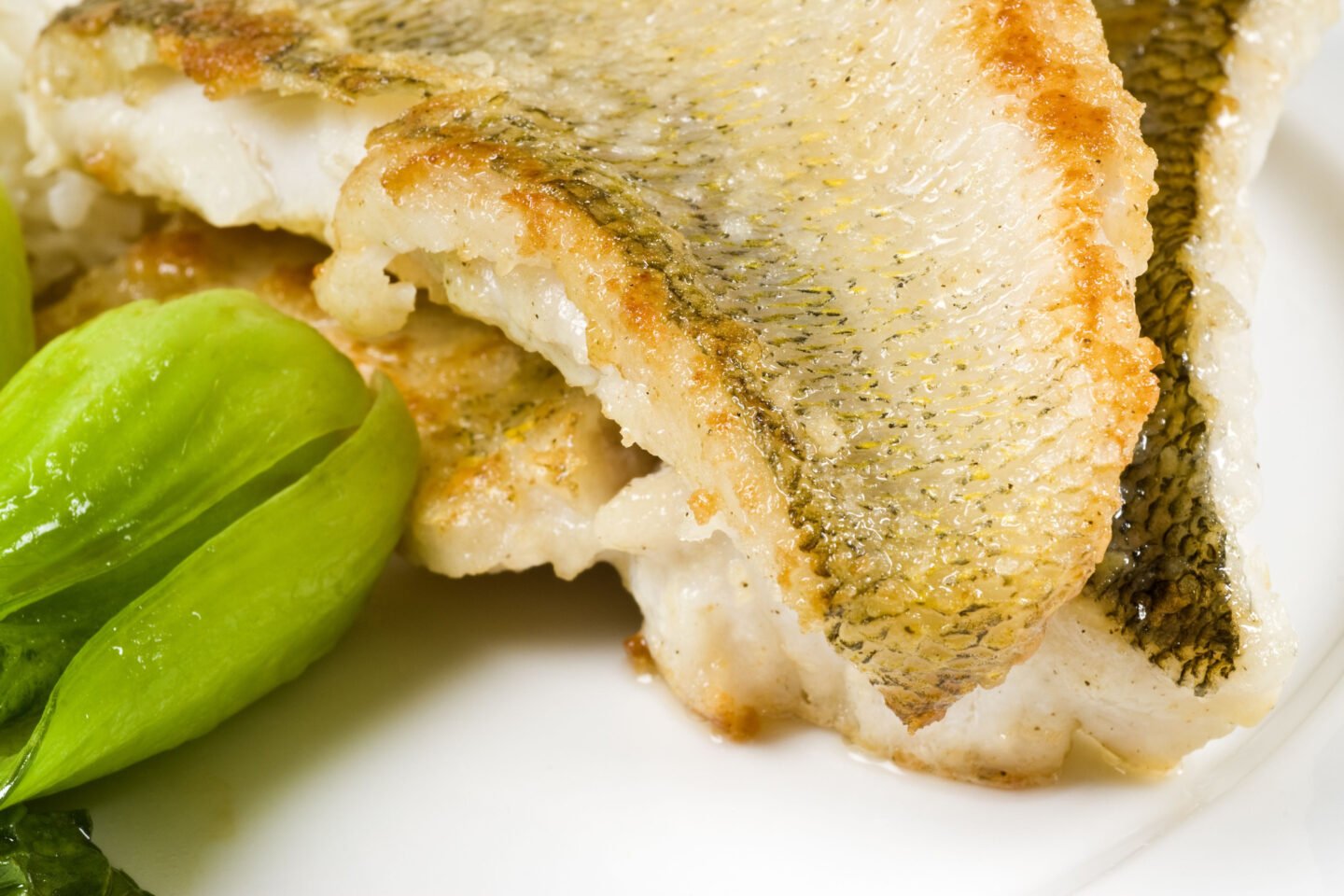 Pickerels have a typical freshwater fish taste—they have a mild, sweet flavor and low levels of fishiness. The pickerel has a light, flaky texture and low oil content. Additionally, the mild flavor makes it easier for it to absorb any seasoning you prefer.
However, pickerels are very bony, so extra care needs to be taken when deboning fresh fish. Some may find this a hassle and choose to eat a different fish instead, while others prefer to buy pickerel fillets. Nevertheless, when prepared and cooked properly, pickerel can be the star of various main dishes.
Does walleye taste like pickerel?
No, walleye does not taste like pickerel. In fact, many agree that walleye tastes a lot better than pickerel. Many seafood lovers and anglers also prefer walleye because it has fewer bones than the pickerel.
Walleye vs Pickerel Nutrition: Which is healthier?
Although pickerels do not taste as good as walleye, both are healthy fish for eating. With that said, however, walleye is healthier than pickerel. It contains more calcium, magnesium, iron, phosphorus, potassium, zinc, copper, and vitamin A. Meanwhile, pickerel has healthy amounts of the same nutrients and more of the B vitamins.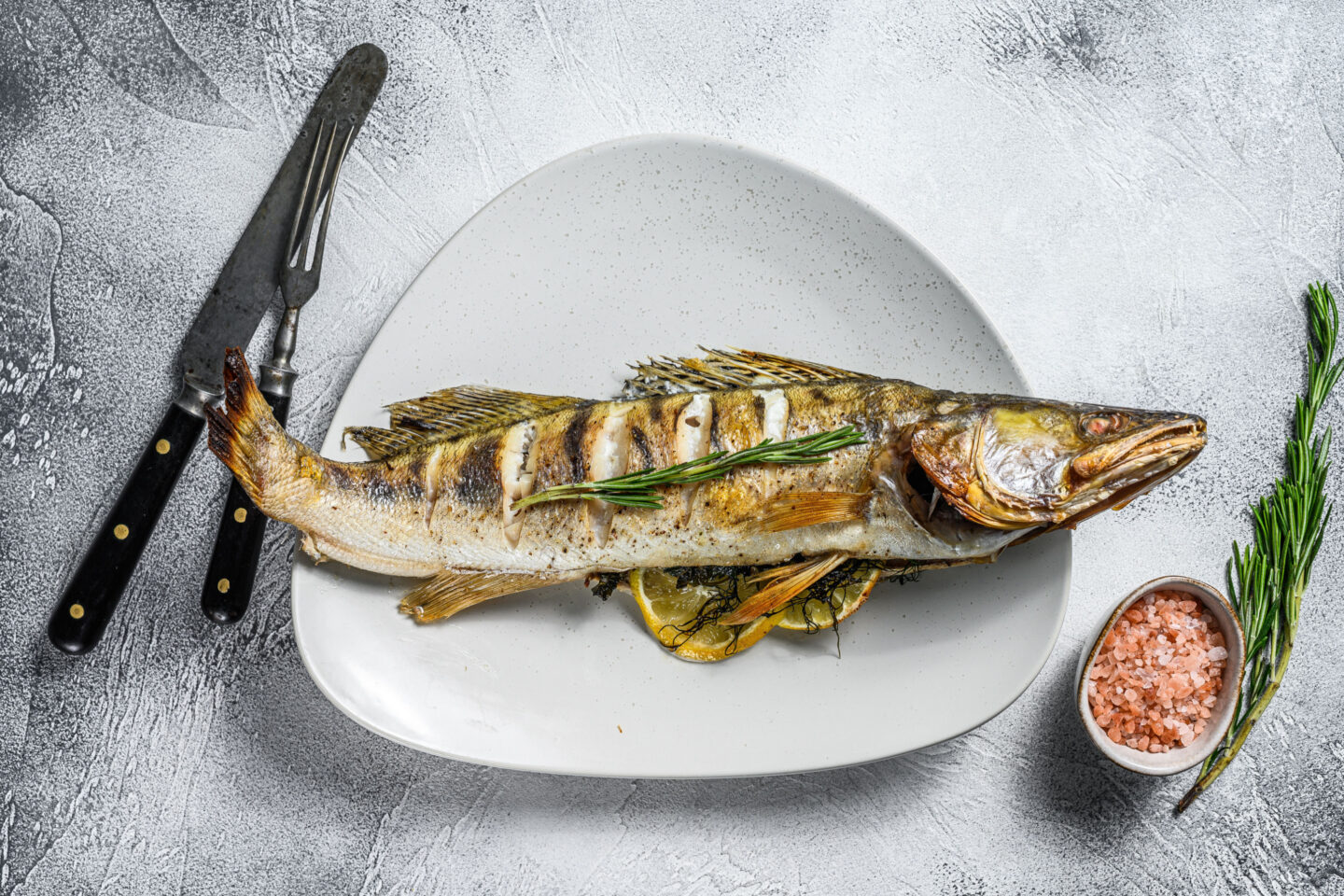 Cost: Is walleye more expensive than pickerel?
On average, pickerel fillets cost $21.79 per pound, while walleye fillets cost $18.65 per pound. The prices of fresh fish vary depending on where and how they were caught. In general, wild-caught fish are more expensive than farm-raised ones.
Pickerel fillets are more expensive than walleye fillets because they are bonier. Thus, more preparation is done to debone the fresh fish, leading to a higher cost.