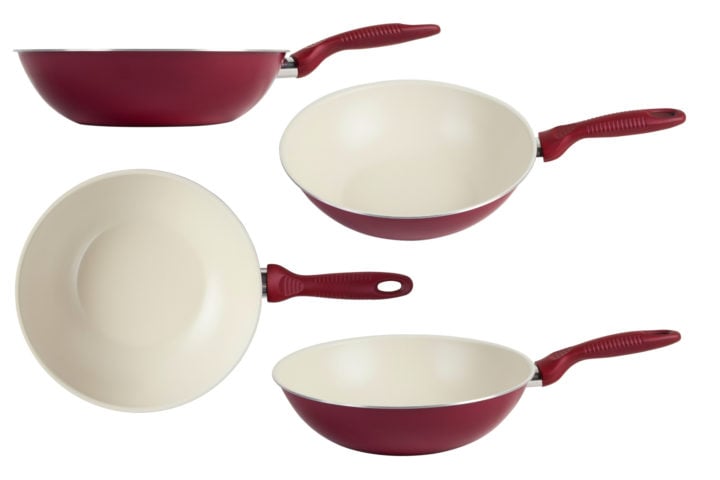 Nonstick cookware used to be synonymous with hazardous coatings. But when it comes to health, compromises are inconceivable, so the move towards safer food is a big reason why ceramic alternatives are growing in fashion. In particular, when it comes to ceramic woks, we can think of three key reasons that make them great.
The first reason has to do with the wok structure itself. Compared with regular pans and pots, a wok's shape allows for efficient oil and heat. The second reason concerns convenience. Unlike carbon steel, cast iron woks, or woks with traditional nonstick coatings, ceramic woks do not have to be seasoned regularly. And the third reason, of course, involves health. Nonstick coatings — regular nonstick coatings as well as ceramic coatings — eventually come off and leech into your dishes. But unlike Teflon, ceramic coatings are safe to consume.
Shopping for both functional and safe kitchenware is always fun yet challenging. With ceramic woks, though, the choice is between stainless steel woks and aluminum woks. For this list, we've narrowed down what we consider to be the best ceramic woks available in the market today! Let's get going.
Table of Contents
Best Stainless Steel Ceramic Wok: GreenPan Venice Pro Stainless Steel Healthy Ceramic Nonstick Light Gray Wok with Lid, 12-Inch
GreenPan Venice Pro Stainless Steel Ceramic Nonstick Wok
Here is a premium investment that ticks all boxes.
Pros: Diamond-infused ceramic coating that is metal utensil safe; resistant to discoloration; suitable with all stovetops; comes with an oven safe tempered glass lid; functional riveted handles; dishwasher-safe
Cons: More expensive than other options
Yes, stainless steel woks do not rust. But, its rustproof trait doesn't bar stainless steel from discoloration. Not unless it is the GreenPan Venice Pro Stainless Steel Healthy Ceramic Nonstick Light Gray Wok
If the Venice Pro is beyond what you're willing to spend on a ceramic wok, but you still want functionality, aesthetics, and don't mind some compromises, then the flat-bottomed Ozeri Green Earth Wok Smooth Ceramic Non-Stick Coating
The first two options on this list highlight the benefits of stainless steel or aluminum. But the Blue Diamond Ceramic Nonstick Triple Stainless Steel Wok takes from both.
Its body is made of an aluminum sheet sandwiched by two layers of stainless steel. We especially love how it looks — the polished outer layer combined with a black-coated cooking surface looks pro.
Like the GreenPan Venice Pro, the ceramic surface is enhanced by a layer of diamond coating. Food just slides off. In fact, wiping off food residue with a paper towel will work.
Still, the set — wok plus tempered glass lid — is dishwasher safe. Its clear lid is non-vented, which makes the set suitable for housing a steaming rack.
The set can be used on all stovetops, including induction and oven. But beware. While the wok can tolerate up to 600 degrees Fahrenheit, the accompanying lid can only take a maximum temperature of 425 degrees Fahrenheit.
With its aluminum core, the Blue Diamond ceramic wok gets hot quickly and evenly, too. Unfortunately, the set is a bit on the heavy side, particularly for its size — it is estimated to weigh 4.69 pounds. That weight can be a challenge for certain cooking styles.
The Blue Diamond ceramic wok is also quite expensive. But for us, we think the price is well worth it. The tri-ply body and special coatings make it a premium purchase we are glad to recommend.
Healthy, Easy Meals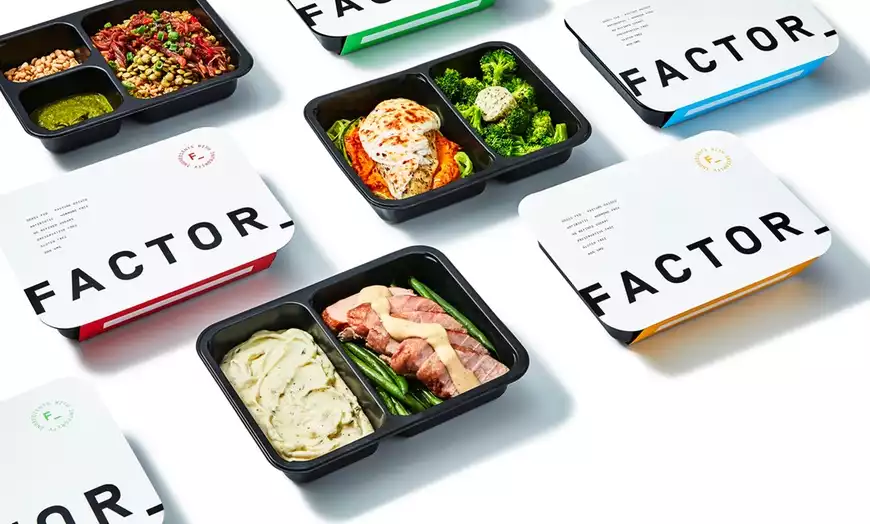 Ceramic Wok Buying Guide
Our buying guide lists the key features every ceramic wok buyer should reflect on. These include the wok's size, its walls' depth and concavity, the base size, handle, and price. When you understand your needs, then it becomes easier to select one — you know what to look for. Let's get into each aspect in order.
Size
Woks can be as small as six inches or as large as 16 inches in diameter. Of course, smaller woks are the more practical options for groups of 1 to 3 individuals. Smaller woks are also easier to handle, which is a big deal for wok cooking styles with frequent tossing and flipping.
That said, larger works are the more versatile options. You can use them for both large and small groups. And when it comes to cooking for a crowd, larger woks make you more efficient.
The choice in size comes down to preference, though, so consider your needs and choose one accordingly.
Material
Unlike many non-stick cookware, the choice of material for ceramic woks is limited to stainless steel, aluminum, or a combination of the two. Again, there are pros and cons to using each.
Here is a snapshot of the different tradeoffs between stainless steel and aluminum: Stainless steel is more durable than aluminum. But it is also more expensive. Heat absorption is also better with aluminum ceramic woks.
Additionally, different cooking methods will likely favor one over the other.
Shape
Specifically, the depth and concavity of a wok's walls, as well as the flatness of its base, are important considerations.
In general, a wok's base size will have a direct relationship with its walls' depth and concavity. A wok with a broader bottom size typically comes with shallow and less concave walls. These types of woks are ideal for searing.
Conversely, a wok with a narrow bottom, usually with deeper and more concave walls, is best for stir-frying.
Incidentally, ceramic woks commonly come flat-bottomed. For cooks hoping to achieve wok hei — best achieved with a round-bottomed wok — we recommend going with smaller bottoms as an alternative.
Handle
Some woks sport a single long handle while others have two. While having two handles on opposite sides can make lifting the wok easier, some would argue a support handle isn't necessary with all the tossing and flipping you'll be doing. But yes, suitability depends on how large the wok is, to begin with.
Wok handles are made of different materials, too, like metal and wood. They may come bare or wrapped with Bakelite, silicone, or rubber. The wok handle's choice of materials matter because it dictates whether the wok is oven safe or not.
Budget
When one option is safer for human health, you better believe it will come at a premium. That observation remains true with ceramic woks.
A ceramic wok will be more expensive than another wok with a regular non-stick coating. While both options have coatings that chip over time, ceramic is safe for consumption. This means less worrying about ceramic coatings leeching into your food.
As for price differences between ceramic woks, stainless steel ones are typically more expensive. But they do last longer than aluminum options.
FAQs
Can you use ceramic cookware with any cooktop?
No, ceramic cookware's compatibility with cooktops depends on which materials the ceramic wok is made of. For instance, induction stovetops only work with ferrous cookware like ceramic woks with magnetic bases or bottoms.

Also, although a wok's body is usually made of oven safe materials, this composition doesn't automatically qualify the wok for oven use. That is because the wok handle's materials may or may not be over safe materials.
What kind of utensils should you use with ceramic cookware?
The best ceramic cookware is almost scratch-free. However, using silicone utensils when you can, is still a good idea. The precautionary step ensures your ceramic woks last longer.
Why use ceramic over regular nonstick cookware?
Like regular nonstick layers, ceramic coatings do break over time. And when they do come off, the small, damaged coatings can get into your food.

Regular nonstick coatings can be harmful to human health. In contrast, ceramic coatings are regarded as safe for human consumption.
Healthy, Easy Meals