Whether you're a baker by profession or hobby, you would agree that lemon extract is one of the most outstanding elements needed in some of the most loved desserts. Perfect for cakes, pies, cookies, muffins, bread, custards, glazes, sauces, frostings, ice creams, and even yogurt, lemon extract is undeniably a must-have for baking.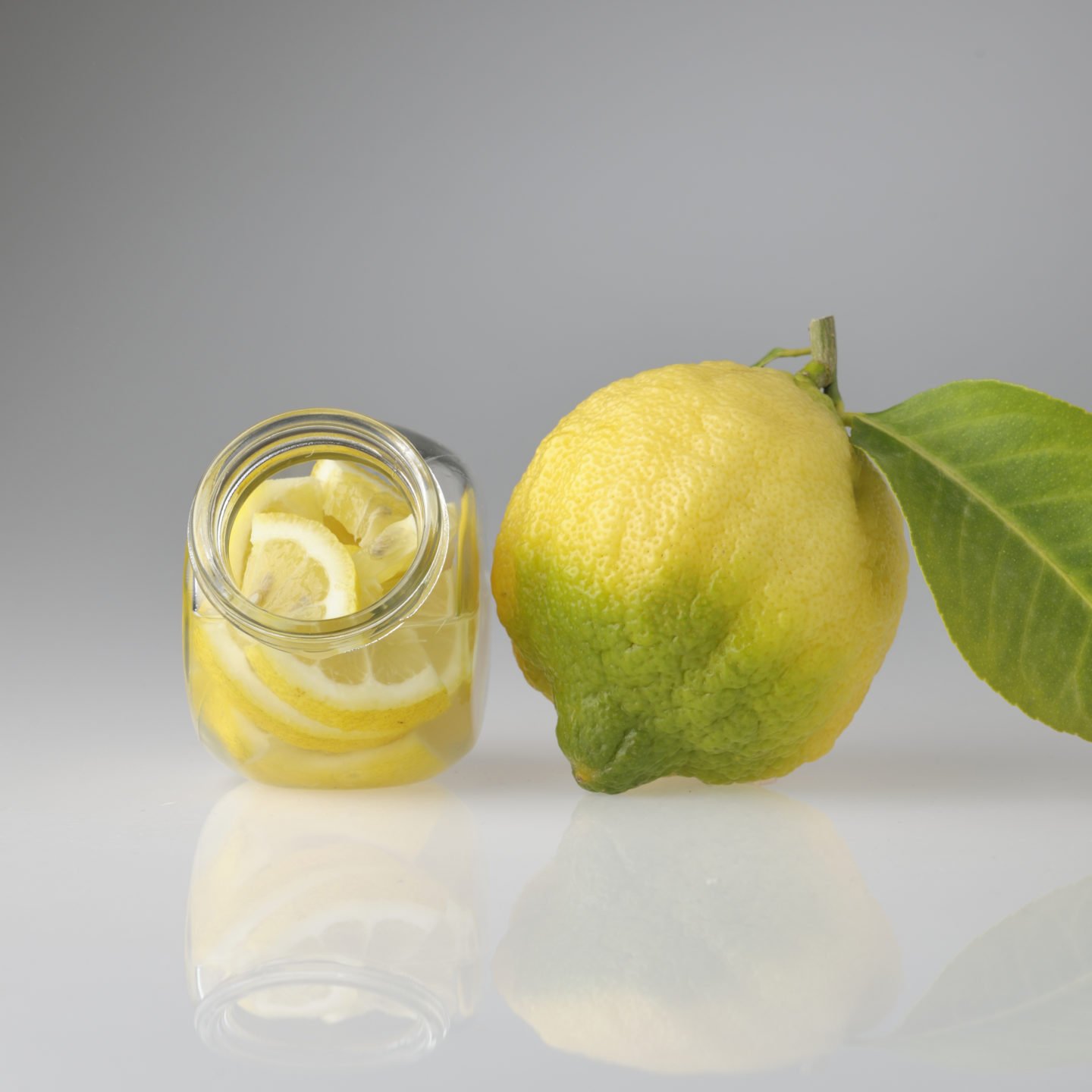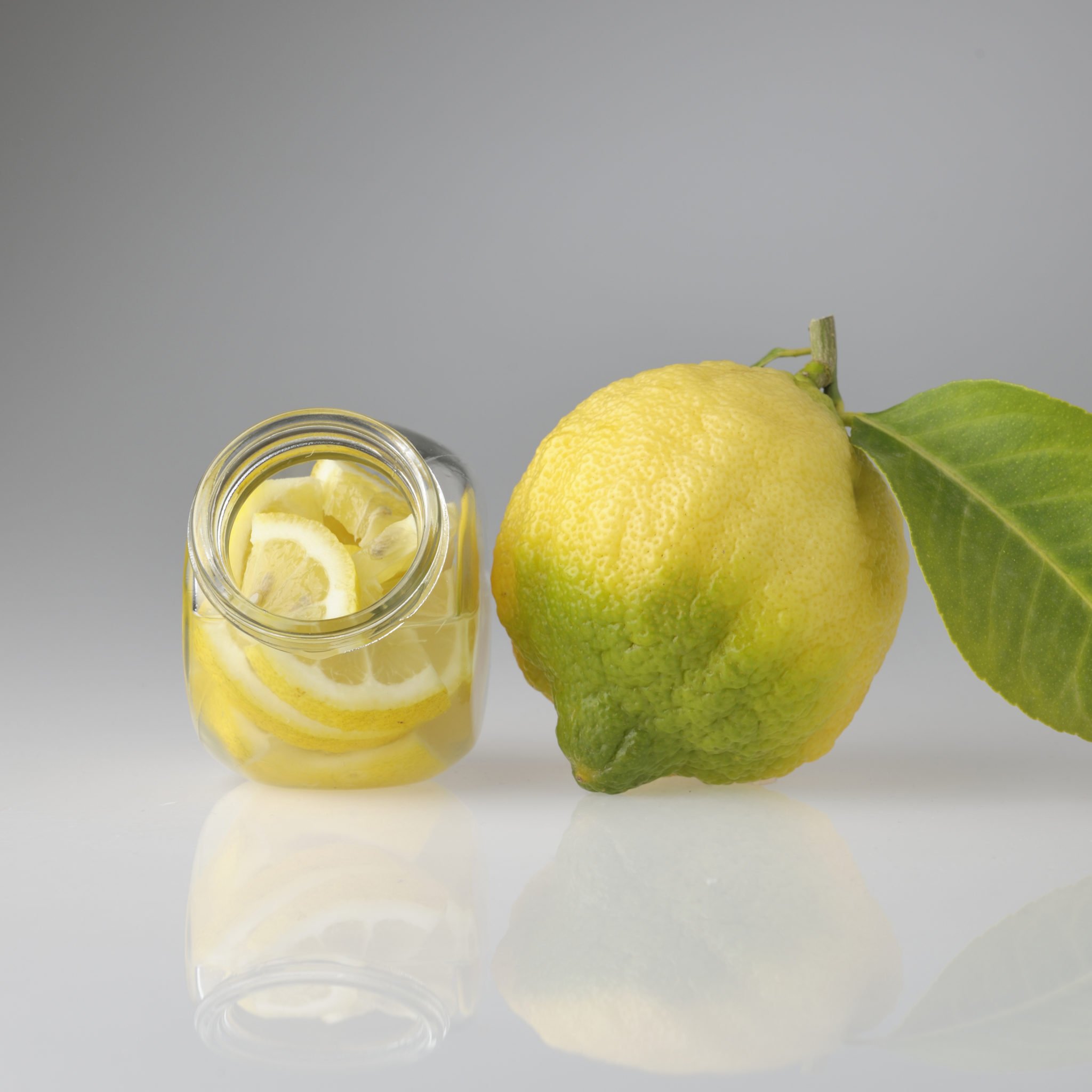 Made by soaking lemon peel in oil or alcohol, lemon extract adds a rich lemon aroma and flavor to your recipes without worrying about acidity or bitterness. However, if you run out of lemon extract, you can use the best alternatives: lemon juice, lemon oil, lemon zest, lemon essence, grated lemon peel, lime juice, lime extract, lime oil, orange extract, or orange juice.
When choosing a substitute, it is important to note how it will affect the texture, taste, and consistency of the recipes you're trying to follow. In this article, I will discuss each alternative and answer the most frequent questions regarding this topic.
Table of Contents
Best Lemon Extract Substitutes
1) Lemon Zest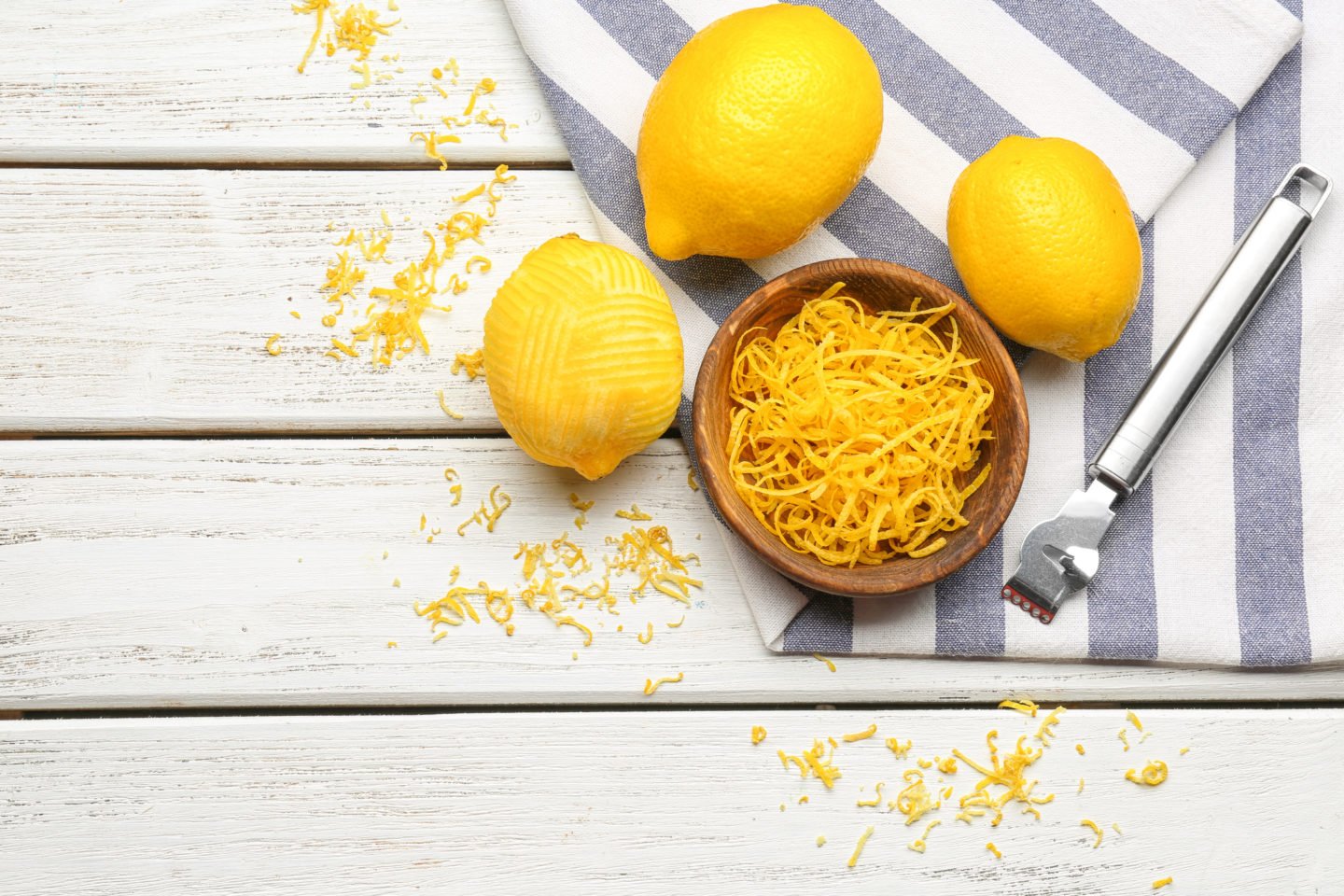 Since lemon extract is made from lemon peel infused in oil or alcohol, grated lemon peel or zest is your best alternative. It gives the same strong lemon scent and flavor without the hint of tartness or bitterness. In addition, lemon peel isn't too acidic, so you don't have to worry about curdling when you're dealing with dairies.
Also, there's no need to worry about ruining your dessert's consistency. Since lemon zest doesn't contain any liquid, you can add as much as you like. To achieve a strong, concentrated flavor, a teaspoon of lemon zest should replace ½ teaspoon of lemon extract.
You will only need fresh lemon that's free from pesticides and a shaver or zester. When zesting, be sure not to shave the pith, which is the white part between the peel and the pulp, as it will bring bitterness that won't go away. You can also save the lemon for future use by keeping it in the fridge.
2) Lemon Juice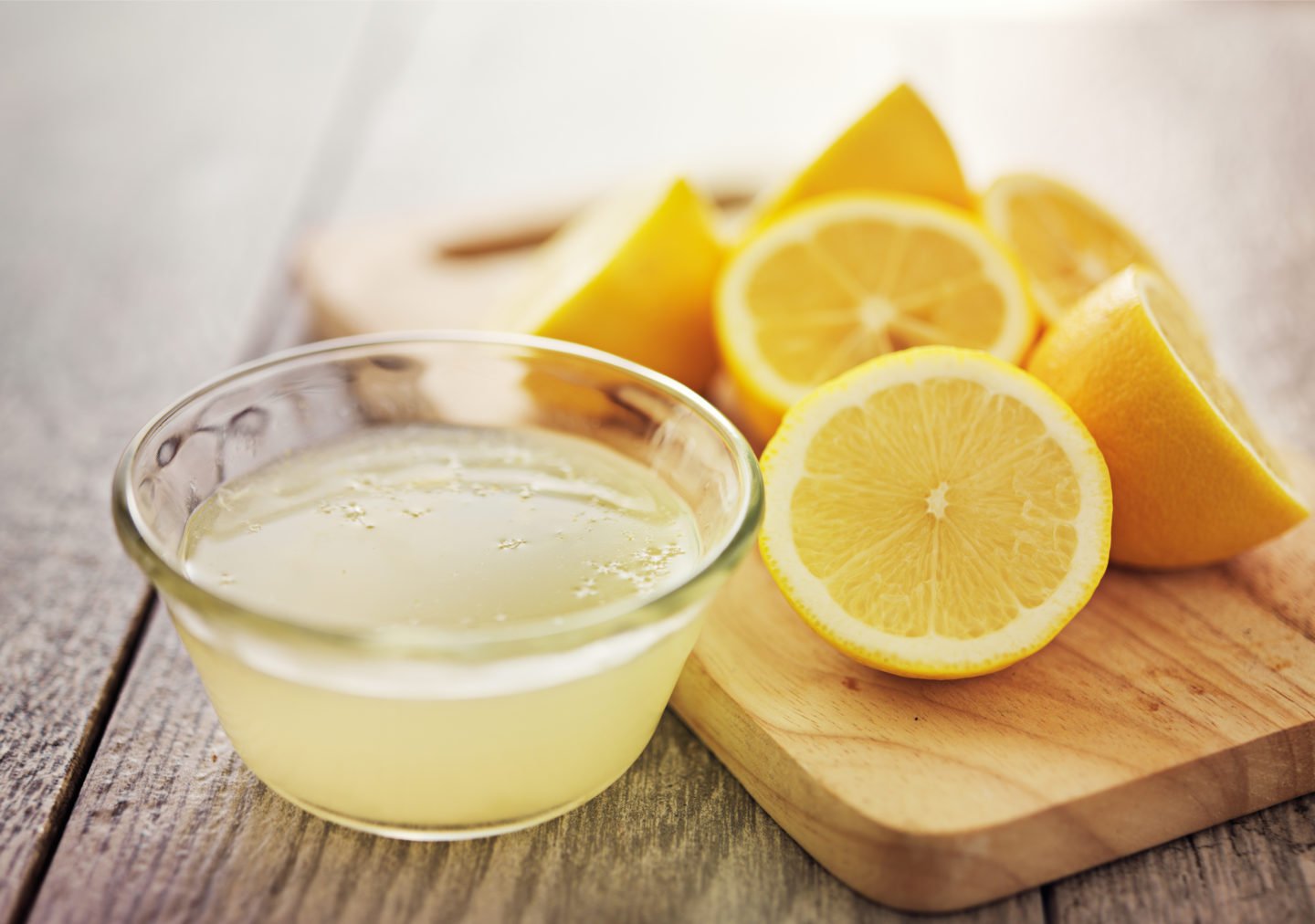 What's more lemony than fresh lemon juice, right? Lemon juice produces a sharp, concentrated taste in your desserts. Although it is less concentrated than lemon extract, it gives a unique tartness that complements frostings and icings well that some bakers prefer over lemon extract.
Because it is less concentrated, you will need to extract more juice to attain the same effects. The suggested ratio is one teaspoon lemon extract to two teaspoons lemon juice, although this depends entirely on your preference and the lemon's freshness. For optimal results, make sure to use freshly squeezed lemon juice rather than store-bought ones.
However, if you're dealing with recipes that contain dairies like custard and pies, note that the acidity in lemon juice might cause the mixture to curdle. To resolve this, you can add fresh lemon juice when the mixture has cooled down and stir continuously to avoid curdling.
Also, remember never to heat the mixture once the lemon juice has been added, or the mixture will turn runny.
3) Lemon Oil
While lemon extract is made through distillation, lemon essential oil is made from extracting lemon peel's oils by infusing it in alcohol for a long time. This process makes it more concentrated than lemon extract and perfect for all recipes. You only need a small amount, so it doesn't affect the texture and consistency while giving more flavor.
When following a recipe, you can substitute one teaspoon of lemon extract with only ⅛ teaspoon of lemon oil. If you want more flavor, add one drop at a time to avoid overpowering other ingredients. Lemon essential oil works perfectly with all desserts as it does not turn mixtures runny.
4) Lemon Essence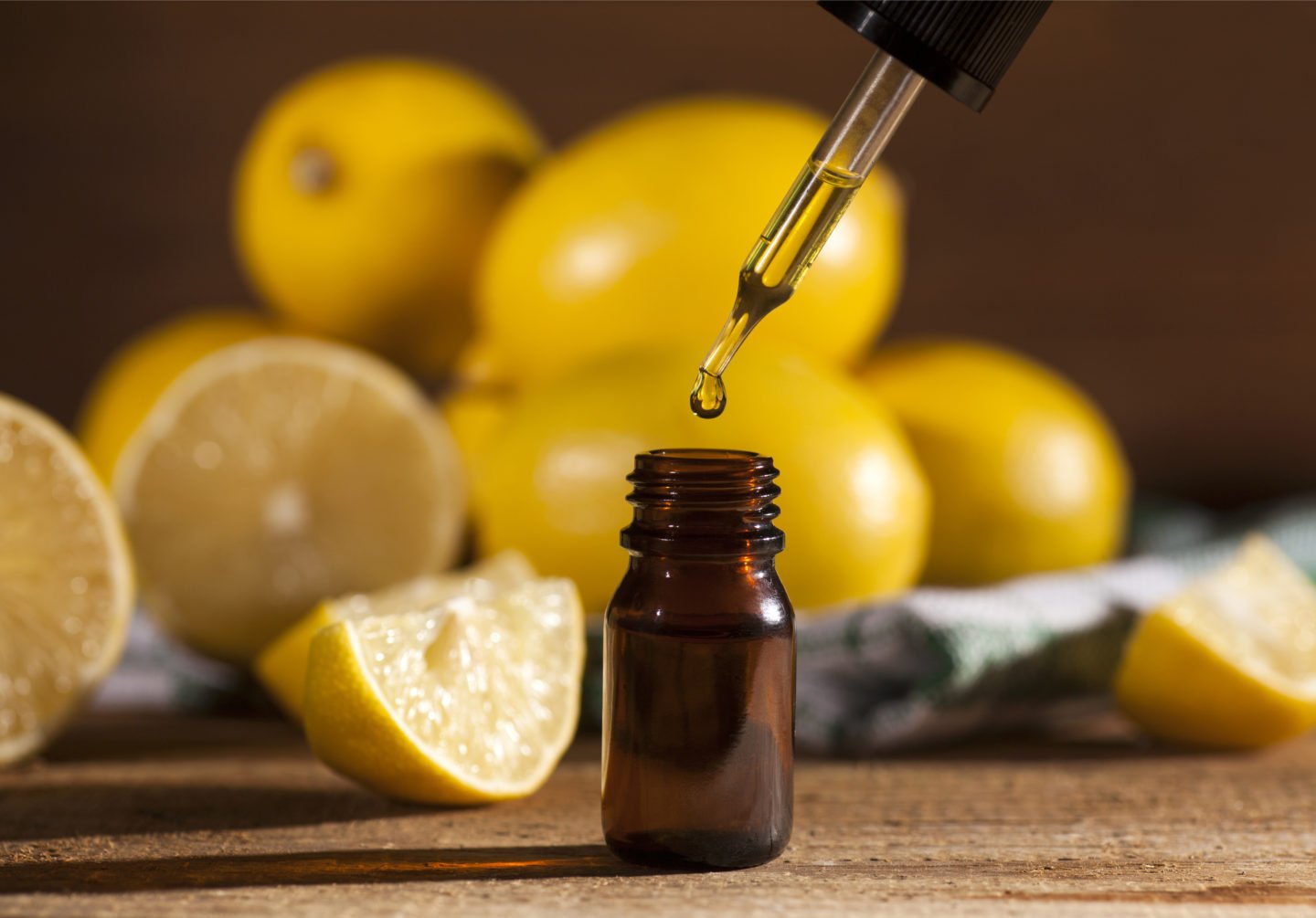 Lemon essence is made with synthetic flavors from chemical compounds and can be a cheaper alternative for lemon extract. It provides the same lemony scent and taste, but it lacks lemon extract's tartness and texture. You can use it for cakes, cookies, frostings, sauces, pies, and custards.
Note that lemon essence does not contain acid, and if you're after the tart lemon taste, you might need another lemon extract substitute. However, if you're only after the scent and lemony flavor, this will be an excellent option. There's no need for measurements when replacing lemon extract with lemon essence; you can add as needed.
5) Lime Juice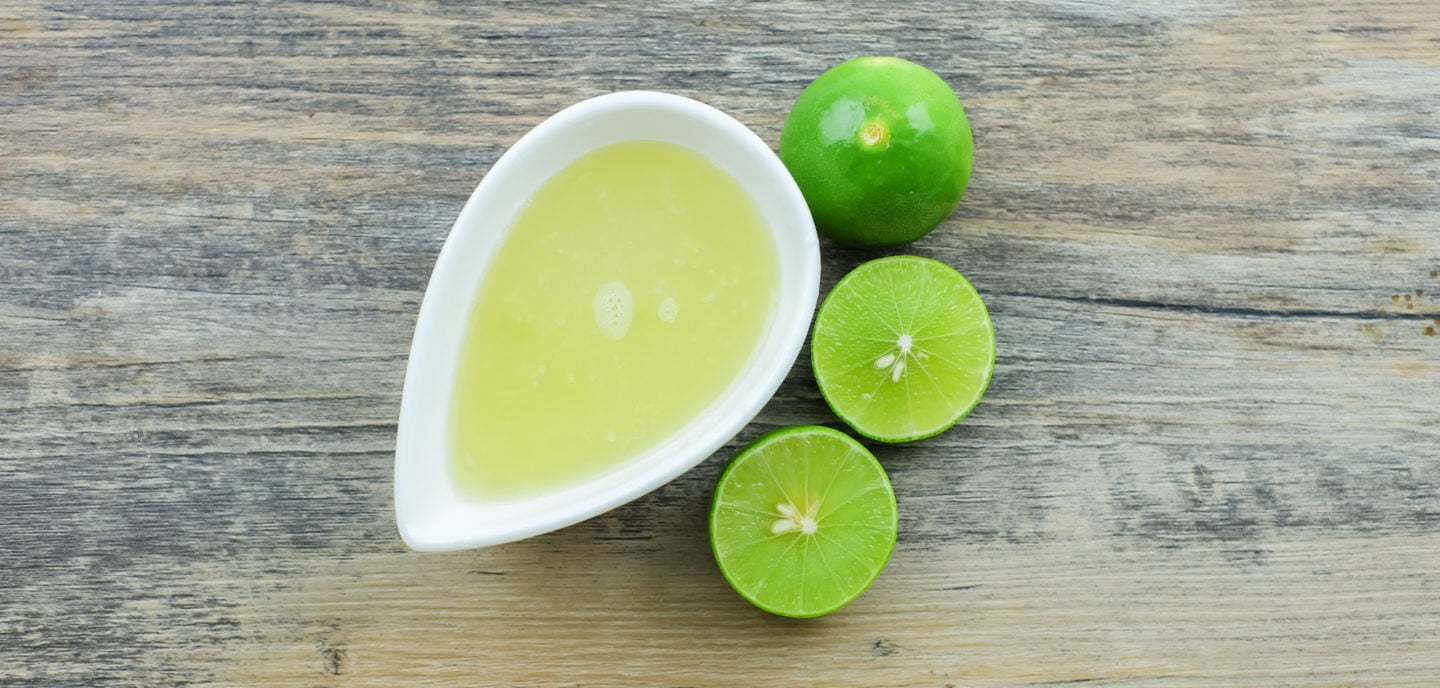 Lime juice can be more overpowering than lemon extract as it has a more potent citrus flavor and is more acidic. Still, it can be an excellent lemon extract substitute when dealing with very sweet desserts. You can't expect the same effects that you get with lemon extract as lime juice is more bitter, but when used, you should substitute one teaspoon of lemon extract with two teaspoons of lime juice.
When using lime juice as a substitute, note that the juice might change the consistency of the mixture as it contains liquid. To avoid curdling when dealing with dairies, only add lime juice when the mixture has cooled down and stir constantly as you add it.
6) Lime Extract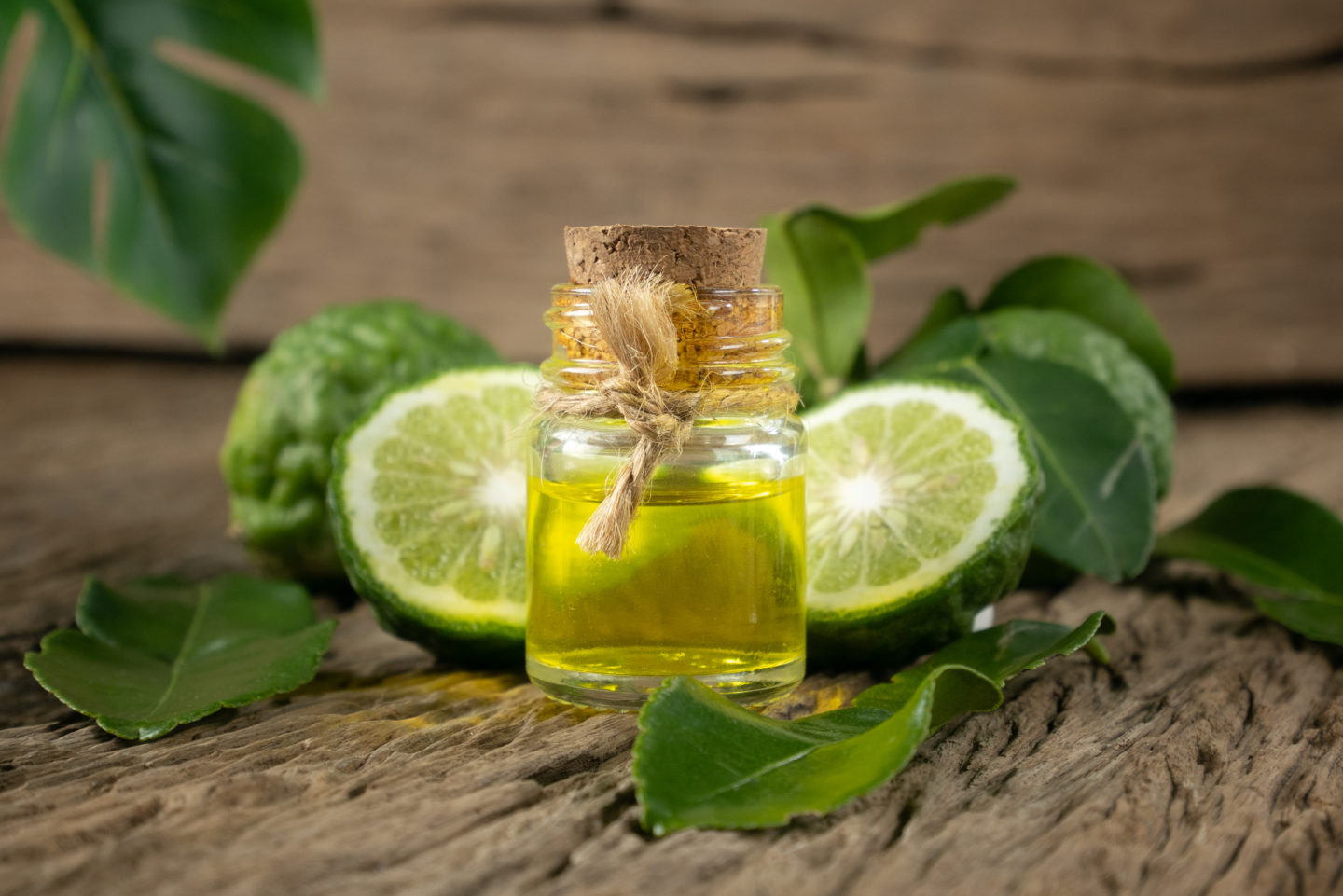 Like lemon extract, alcohol extracts the aroma and flavors in the lime peel to provide a liquid with a rich citrus aroma and taste. Although both are processed the same way, they present different textures and flavors. When using lime extract as a lemon extract substitute, add the same amount as the lemon extract mentioned in the recipe.
Lime extract adds great flavors in desserts that require a strong citrus fruit taste with a hint of bitterness, such as cheesecakes and custards. However, note that lime and lemon differ in taste, so there might be a minimal change to your dessert's final output. Even with the suggested equal substitution ratio, it's advisable to test the flavors every time you add lime extract to avoid an overpowering taste.
7) Lime Oil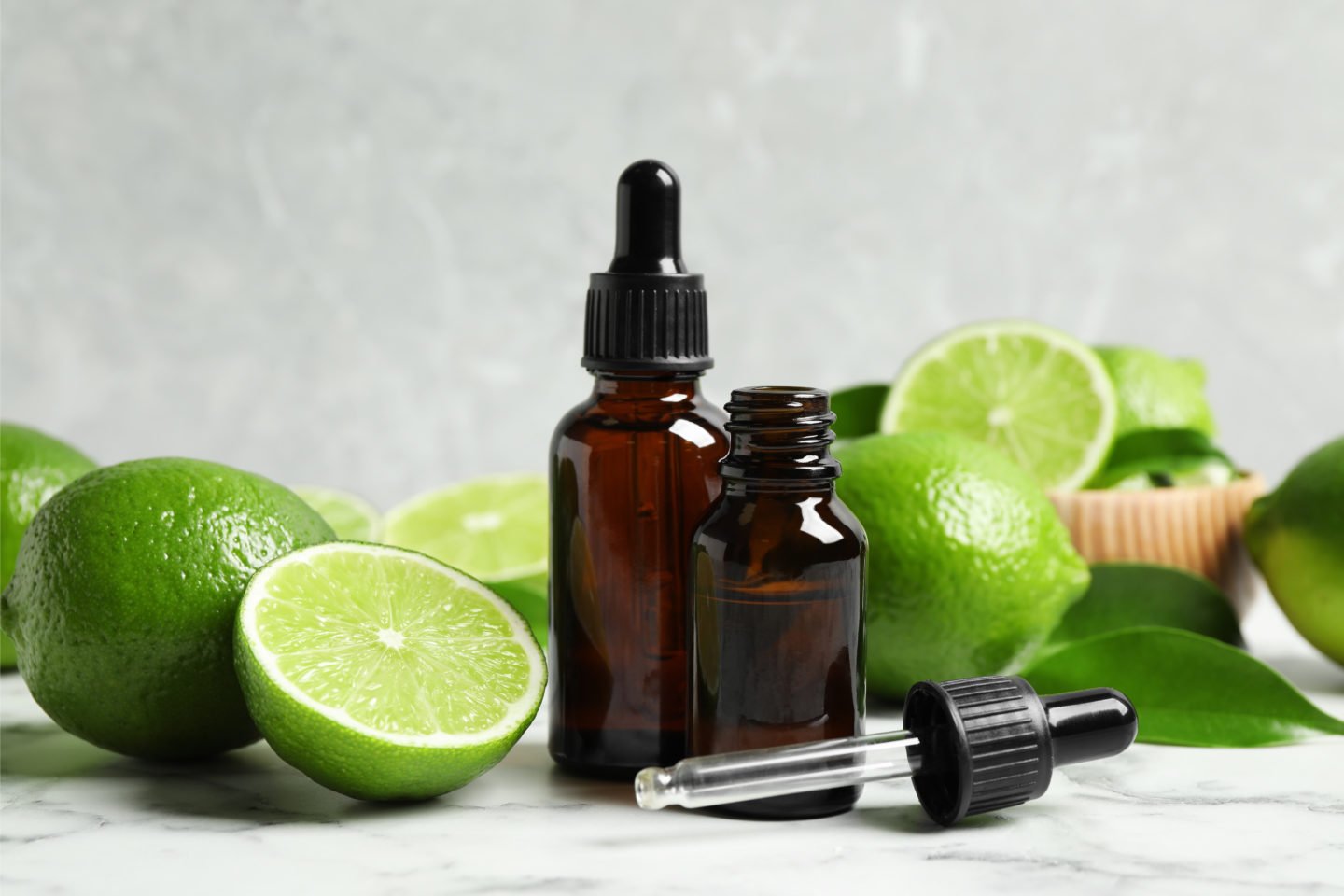 Lime oil may be more difficult to find, but it does an excellent job substituting lemon extract if you already have it in your pantry. It provides a perfect mixture of tartness, sweetness, and a pleasant addition of bitterness, perfect for every dessert recipe. More concentrated than lemon extract, you only need ⅛ teaspoon of lime oil to replace a teaspoon of lemon extract.
As an oil-based substitute, lime oil does not change the mixture's consistency and texture but adds a rich citrus taste and aroma. Lime oil can be overpowering, so doing a taste test before every addition is required.
8) Lime Zest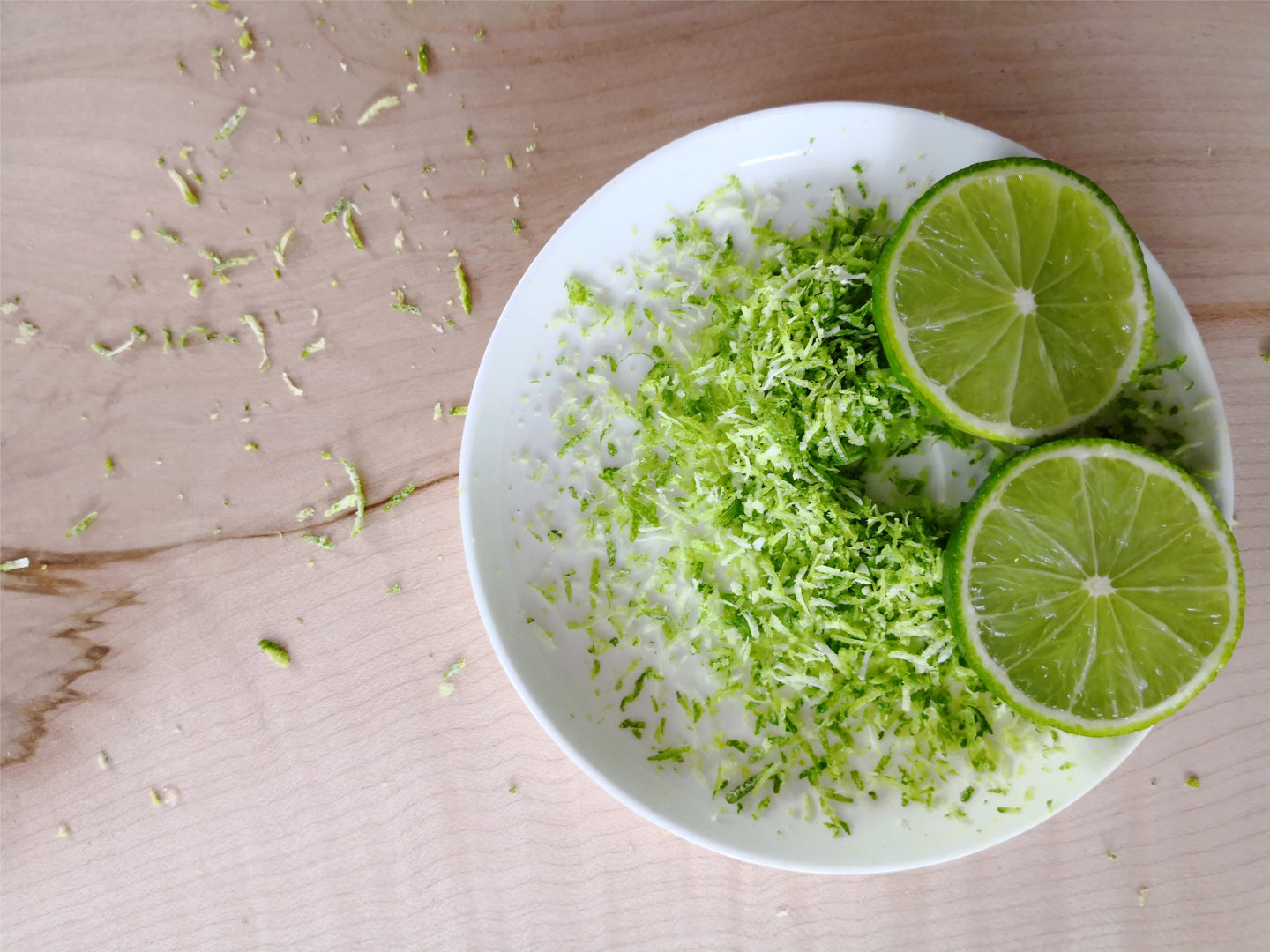 If you have them readily available, you can grab a lime and zest it to substitute lemon extract. The rich citrus aroma and taste make up for the lack of bitterness. It is also compatible with every dessert recipe there is. A teaspoon of lime zest should replace ½ teaspoon of lemon extract as it is more concentrated.
The pith provides an excessively bitter taste, so be careful when zesting limes as they tend to have a thinner peel than lemons. Aside from its rich flavor, lime zest is less acidic and does not turn any mixture runny, so you will have no worries mixing it with cream and other dairy products.
9) Orange Zest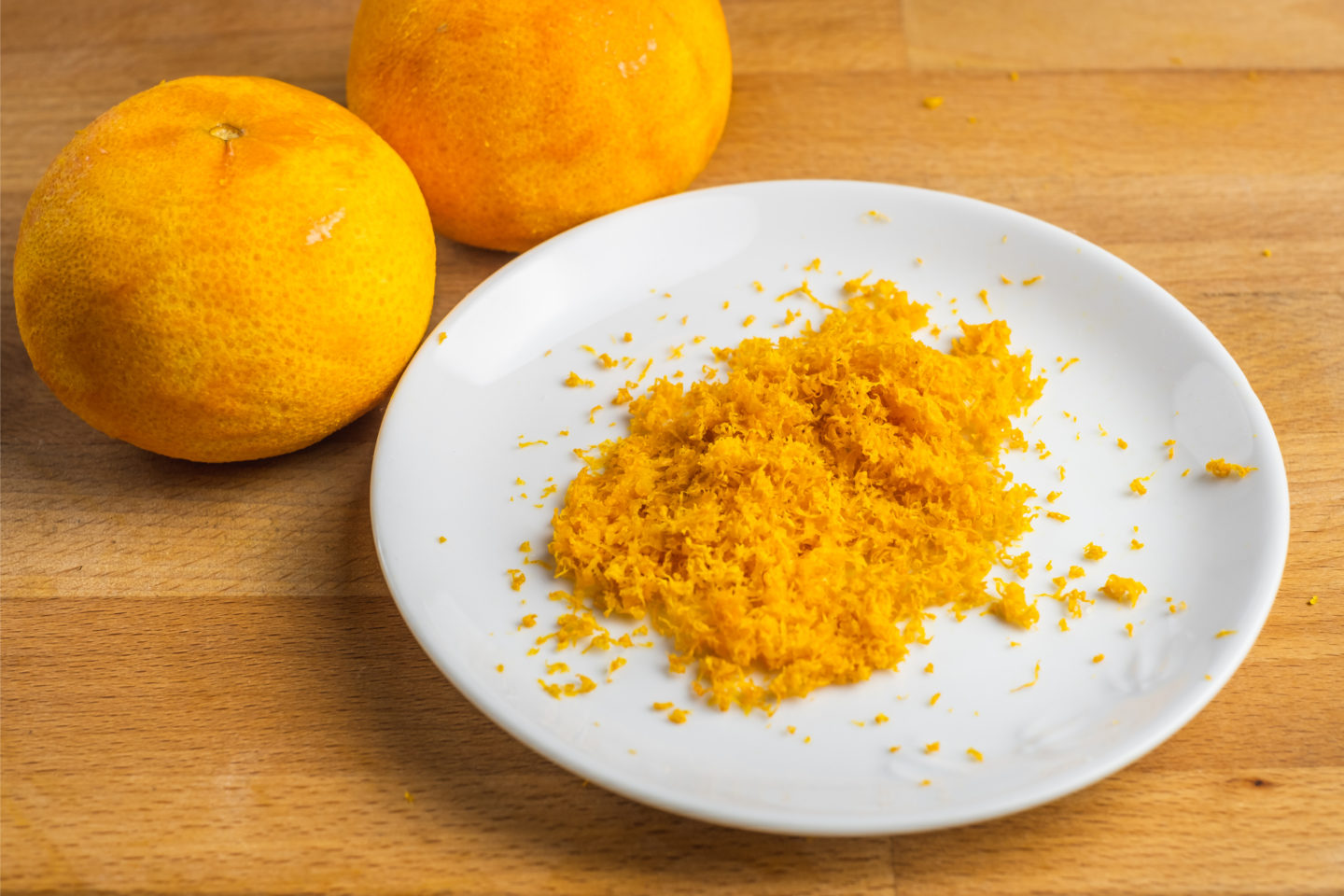 If you're after a milder and sweeter citrus scent and flavor, orange zest will be perfect. Although it might give a different taste to your recipes, it's great for retaining texture and consistency as it does not contain any liquid. Generally, a teaspoon of orange zest should replace ½ teaspoon of lemon extract, but you can adjust as needed.
The same rules apply when dealing with zesting: never zest the pith to prevent a bitter taste. The peel already offers a hint of pleasant bitterness, but the pith would bring an overpowering bitterness. Orange zest is perfect for any baked good but does exceptionally well with lemon-flavored recipes.
10) Orange Extract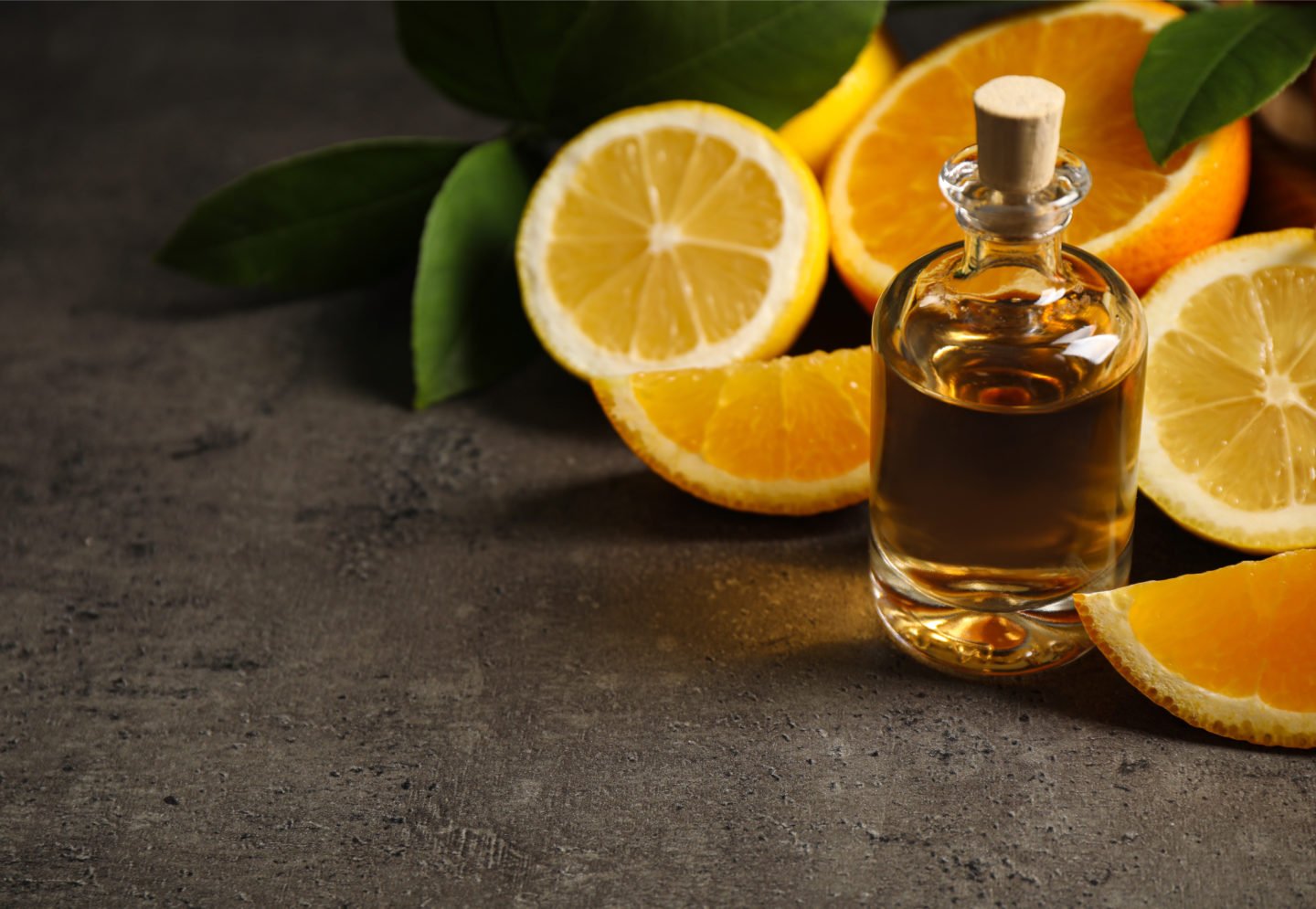 Orange extract is a common addition to baking recipes as they grant a sweet, fresh aroma with a rich citrus taste. In the absence of lemon extract, you can use the same amount of orange extract instead and still achieve an excellent outcome. Orange extract is perfect for cakes, cookies, muffins, frostings, and icings.
However, it's important to note that orange extract is sweeter than lemon extract, which you might not appreciate if you're aiming for a tart sour taste. Nevertheless, if you already have orange extract in your pantry, it can be a great substitute. It doesn't change the mixture's consistency and texture, too.
11) Orange Juice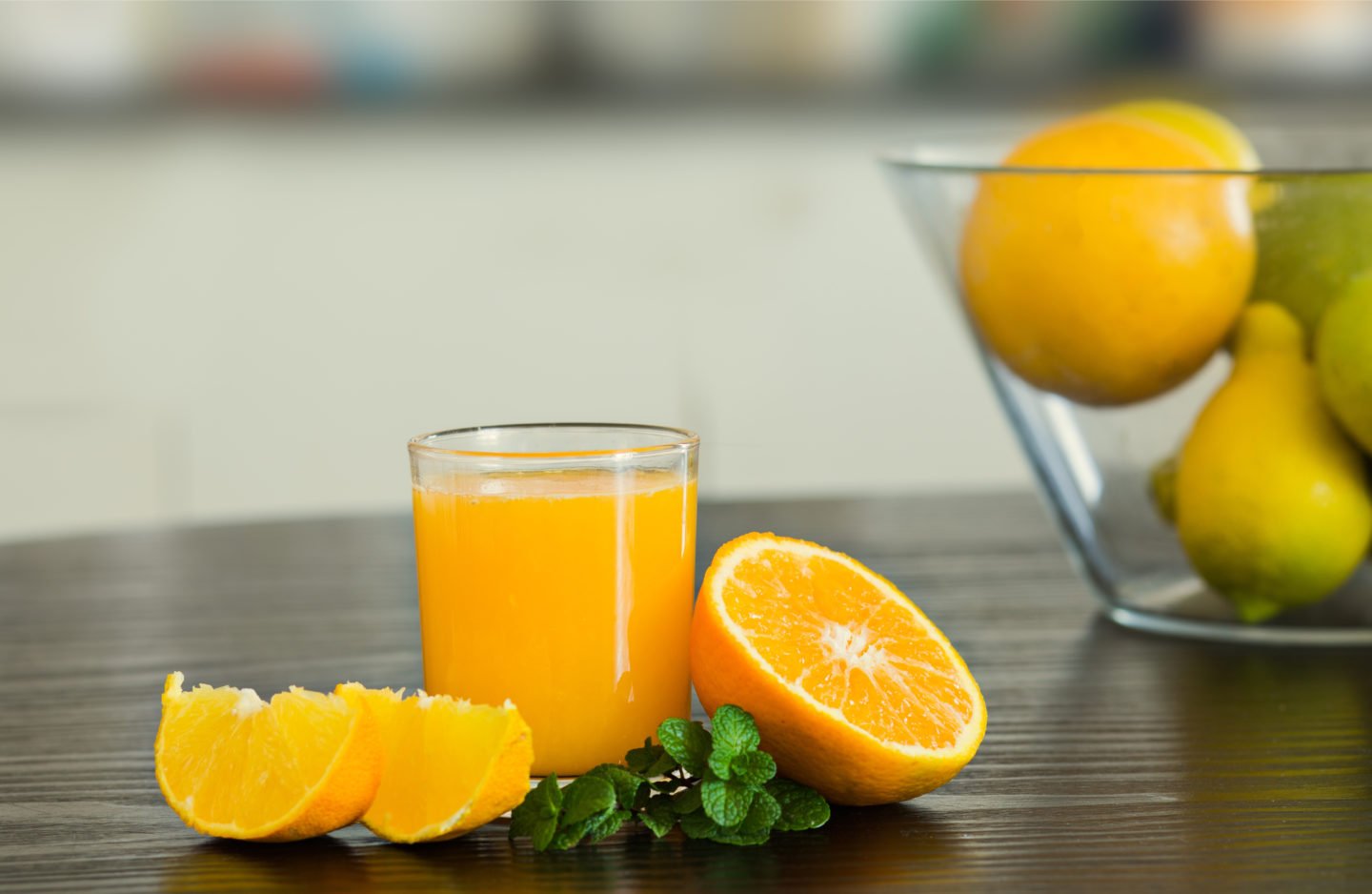 We've included this as many homes have this in their kitchens. Orange juice is the most common substitute you can find, and it gives the best mixture of sweet and sour with a bit of tangy finish, great for desserts. Since orange juice is not as concentrated as the extract, using two teaspoons of juice for every teaspoon of lemon extract will do.
Orange juice can be acidic and, unless freshly squeezed, can be very sweet, too. These characteristics will add a different texture to your dessert's consistency, so make sure to taste the orange juice before adding to assess the taste and know what to expect.
Summary Table
| Summary | Notes |
| --- | --- |
| Lemon Zest | It retains concentrated flavor without tartness and is not acidic, making it great for dairies. |
| Lemon Juice | It adds great flavor and texture to sauces and glazes but is acidic and might not be great with dairies. |
| Lemon Oil | It is more concentrated than lemon extract, provides excellent flavor, and retains texture and consistency. |
| Lemon Essence | Has no acidity, can add flavor and aroma but not texture and dimension. |
| Lime Juice | It provides a citrusy scent and flavor but might be way too acidic. |
| Lime Extract | Has a rich, citrusy flavor that is not acidic and contains a trace of bitterness. |
| Lime Oil | It provides a mixture of tart and pleasant bitterness and does not affect the consistency and texture of desserts. |
| Lime Zest | It provides a concentrated citrus scent and taste, has less acidity, and is highly available. |
| Orange Zest | It provides a sweet, citrus aroma and taste and does not affect texture and consistency—perfect for all desserts. |
| Orange Extract | It shares almost the same properties as lemon extract but with a fresher, sweeter taste. |
| Orange Juice | Has a sweet and tangy citrus flavor that adds texture to a mixture's consistency. |
Related Questions
Lemon juice and lemon extract: What's the difference?
There are a few differences between the two. First is their base and acidity; lemon extract has an alcohol base and is less acidic than lemon juice, which is squeezed directly from the lemon fruit. Lemon extract won't cause your dairies to curdle.

Next is the flavor and texture. Lemon extract has a strong lemon flavor with little to no tartness and bitterness, while lemon juice has a less concentrated lemon flavor with a prominent tartness and bitterness.
Can you use citric acid powder as a substitute for lemon extract?
Citric acid is the acid present in citrus fruits, including lemons. However, lemon extract is produced by infusing the peel with alcohol and leaving the pulp untouched, where the citric acid is produced. Therefore, you can use it, but the effects won't be the same. There is no citrusy aroma as citric acid is odorless, and more tartness can be observed.
How can you add lemon juice to milk without making it curdle?
Milk and other milk products contain casein, the primary protein compound in milk. When the environment becomes acidic, casein causes the liquid to curdle, like when milk goes bad. The same thing happens when you add lemon to milk.

To avoid this, you have to boil the milk with the other ingredients first and leave it for 5 minutes to cool down. Add your lemon juice slowly while stirring constantly, and let the mixture rest once the lemon juice has been completely incorporated. Let cool completely, mix one last time, and you're done.
What are other lemon extract substitutes when you're in a pinch?
Vinegar is another highly available substitute. Although it may not give the lemon taste and aroma, it contains citric acid that mimics lemon's tartness. Aside from vinegar, others have also used vanilla extract, white wine, and even almond extract when no other options are available.