If you're new to crappie fishing, distinguishing between black and white crappie might be difficult. There are a few apparent variations between the two, but you must know what to look for if you want to identify your catch appropriately. And, since these two belong to the same family, you must be keen on their differences.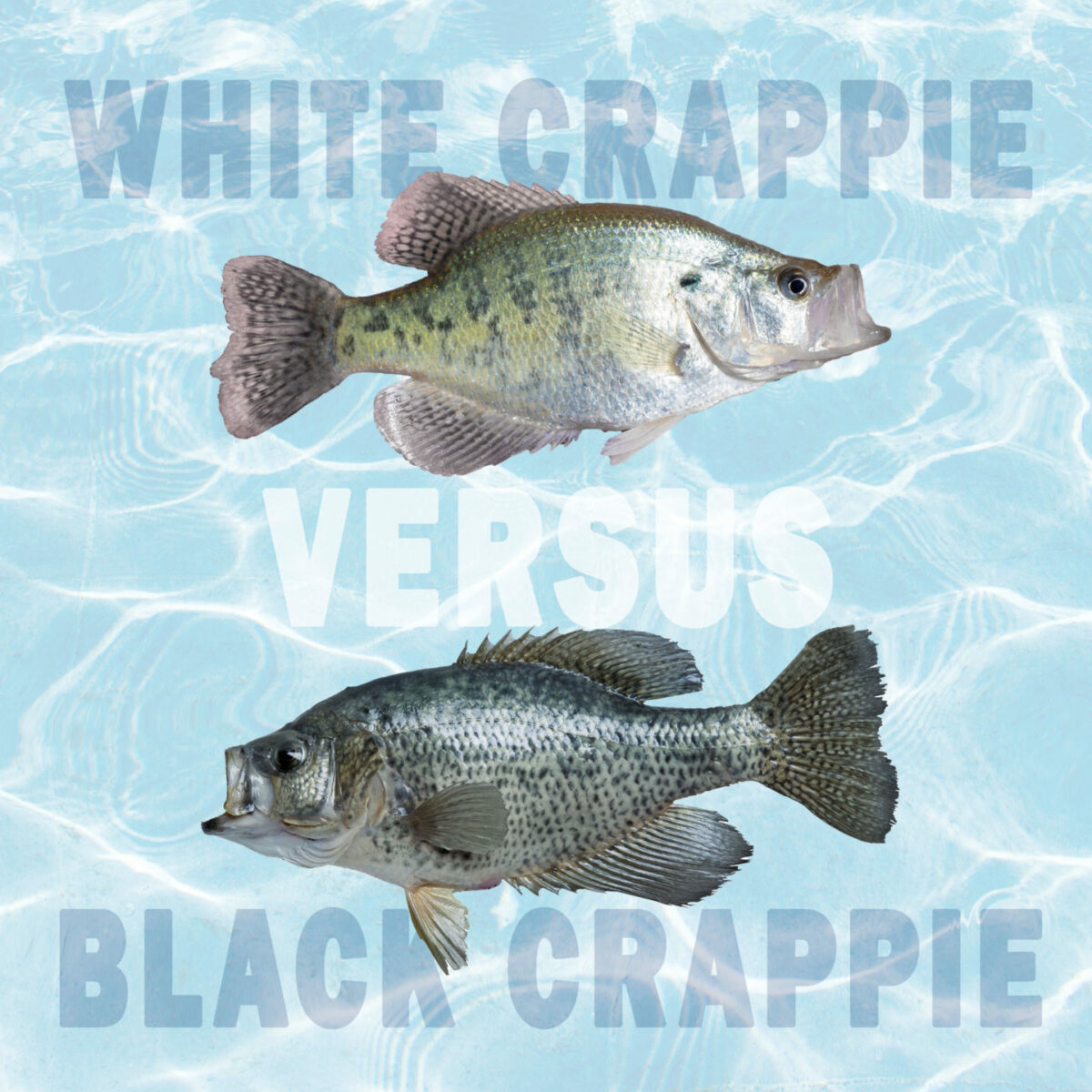 The main difference between the white and black crappie is their body markings and distribution in North America. White crappie possesses vertical lines, while black crappie has uneven patterns. When cooked, their meat tastes almost the same, and both are excellent sources of protein and contain low calories.
This article will cover the key differences between white and black crappie: their habitat, diet, appearance, taste, nutrition, price and availability, and the different dishes you can make with them.
Table of Contents
What is White Crappie?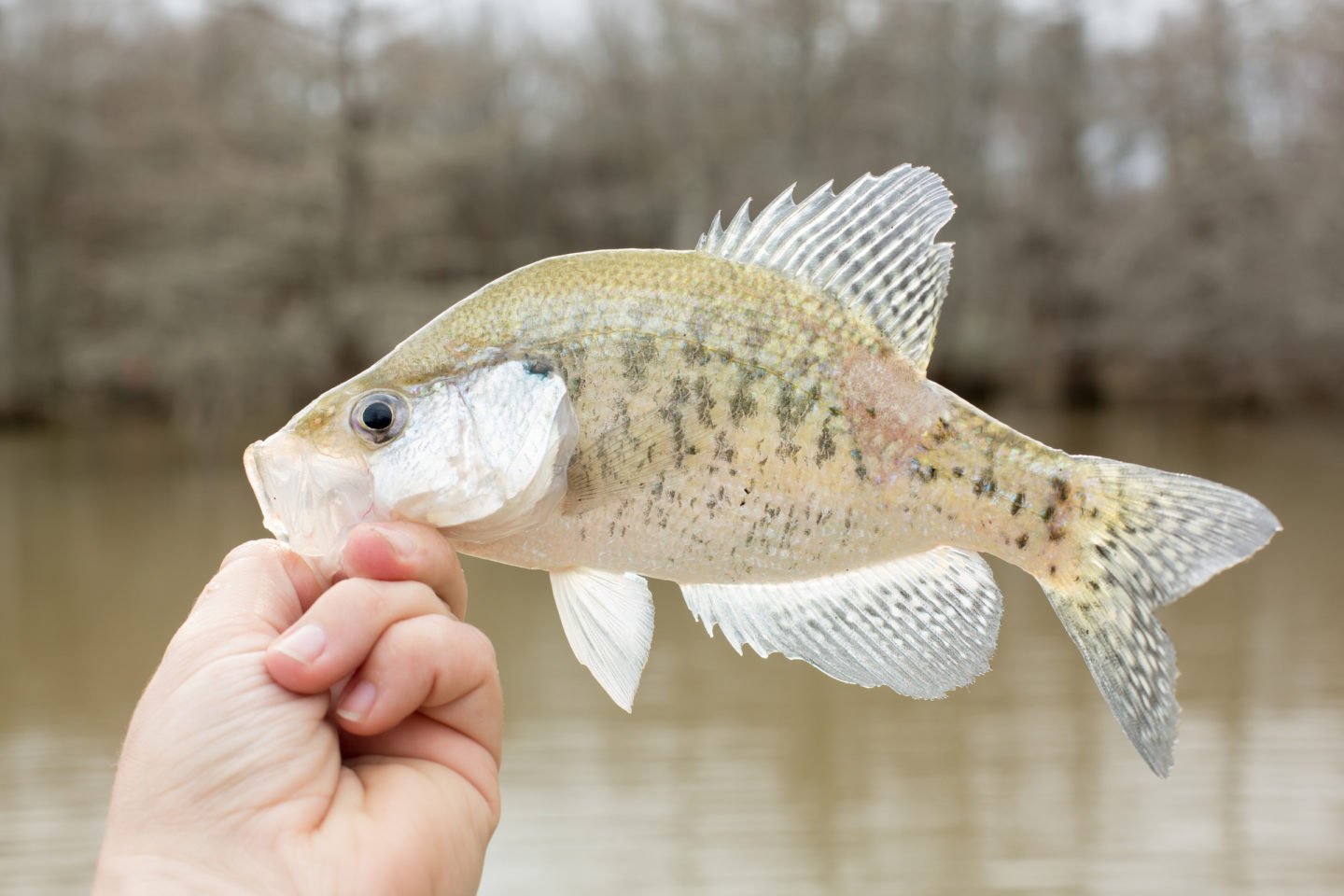 The white crappie with the scientific name Pomoxis annularis is one of the two species of crappies found in freshwater in North America. Pomoxis is the genus name for crappies with a pointed operculum, while annularis is the species name for crappies with vaguely vertical bands on the body. Goldring, speckled perch, speckled bass, and silver perch are more frequent names for the species.
White crappies are physically identical to black crappies, but because of the color of their scales, they are considerably wiser and superior. The white crappie has a silvery back with green or brown hues, black lateral bands down the sides, and a white belly. The white crappie's dorsal fins begin further back on the body than the black crappie's. The anal fin and the dorsal fin are nearly the exact sizes.
What is Black Crappie?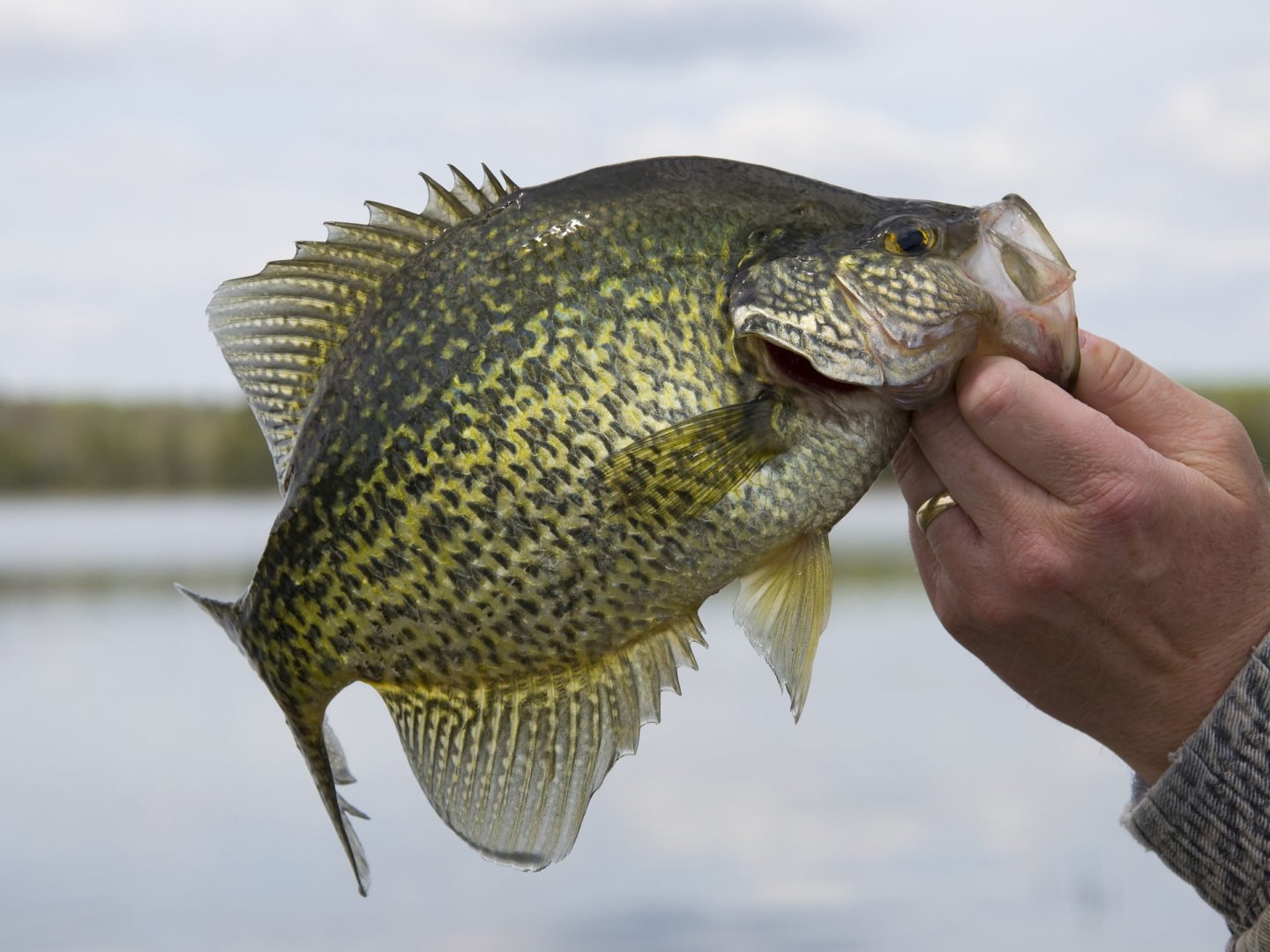 The black crappie with the scientific name Pomoxis nigromaculatus is one of two crappie species found in North America. It is comparable to the white crappie in size, form, and behavior. However, it is darker and has a black spot pattern. Black crappies, like white crappies, are a popular sport fish because they are easy to capture during feeding times.
The current world record for black crappie caught with all tackle is 2.47 kg (5 lb 7 oz). A black crappie's greatest length is 19.3 inches (49 cm), and its maximum documented weight is slightly under 6 pounds (2,700 g).
Black crappies can be caught safely under minimum, acceptable controls as long as no irreversible damage to the fishery or environment occurs. It is not included in the IUCN Red List as a threatened species.
White Crappie vs. Black Crappie: Habitat and Distribution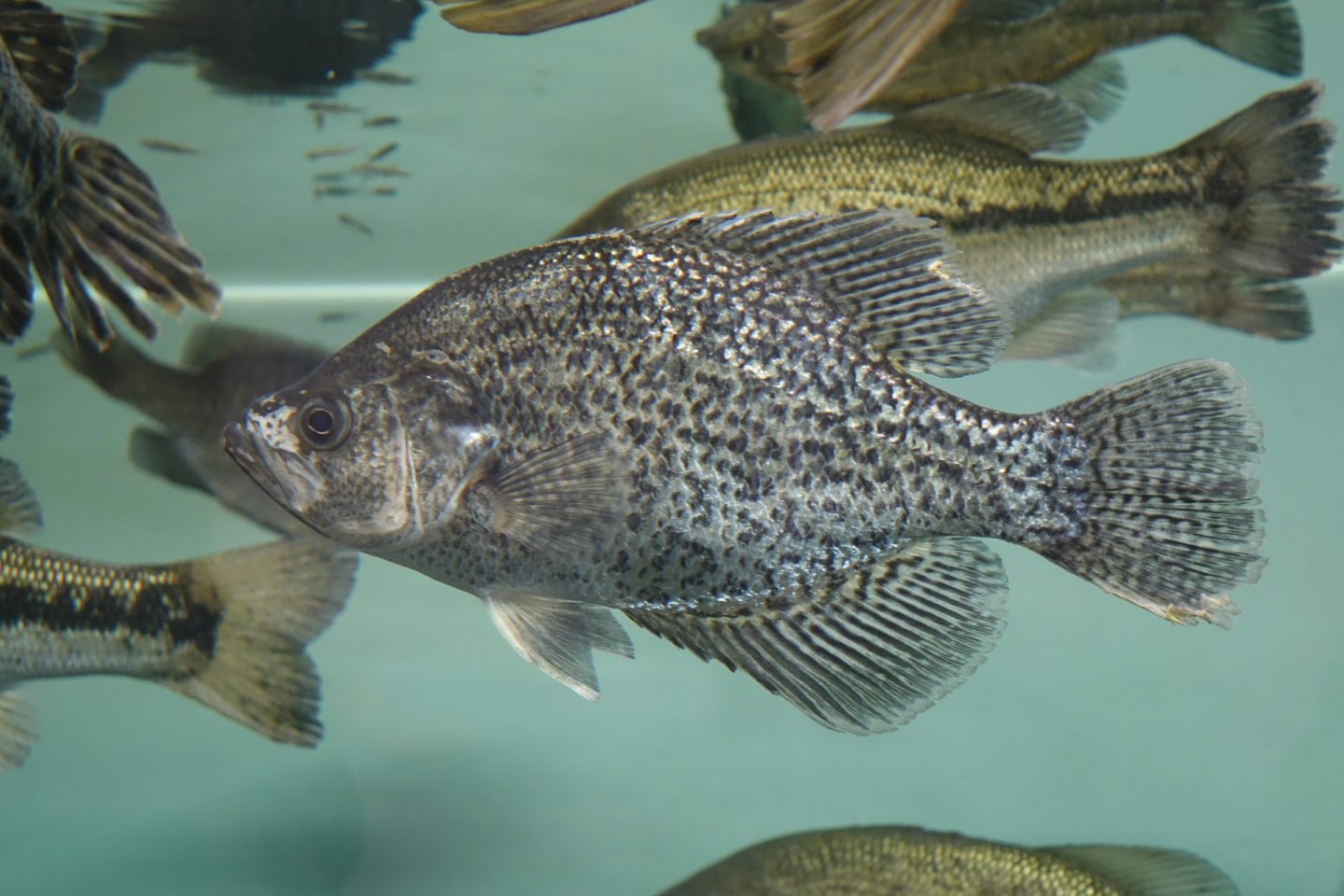 Since it's a freshwater fish, the white crappie lives in large rivers, reservoirs, and lakes. In turbid water and regions with little rooted aquatic vegetation, the white crappie frequently outnumbers the black crappie.
White crappies may be found in rivers and low-velocity areas such as pools and river backwaters. However, they are most common in lakes and reservoirs with a surface area of more than 5 acres.
On the other hand, black crappie enjoys lakes, ponds, streams, and sloughs with little or no movement, clear water, and plenty of covers like submerged wood or aquatic plants and sand or mud bottoms.
The Great Lakes, Hudson Bay, and Mississippi River basins, which stretch from New York, southern Ontario to South Dakota, and southward to Texas, are home to white crappies. The range of the black crappie, on the other hand, is unknown due to widespread transplantation, although you can still catch them where you can find white crappie. However, its natural range is thought to be in eastern North America and Canada.
White Crappie vs. Black Crappie: Diet
Crappies eat early in the morning and late at night, between midnight and dawn. Plankton and microscopic crustaceans are eaten by crappies under 16 cm in length, whereas larger individuals consume small fish such as shad and minnows.
Adult black crappies eat less fish than adult white crappies, preferring to eat insects, insect larvae, crustaceans, and other smaller fish.
White Crappie vs. Black Crappie: Appearance
Color and Body Markings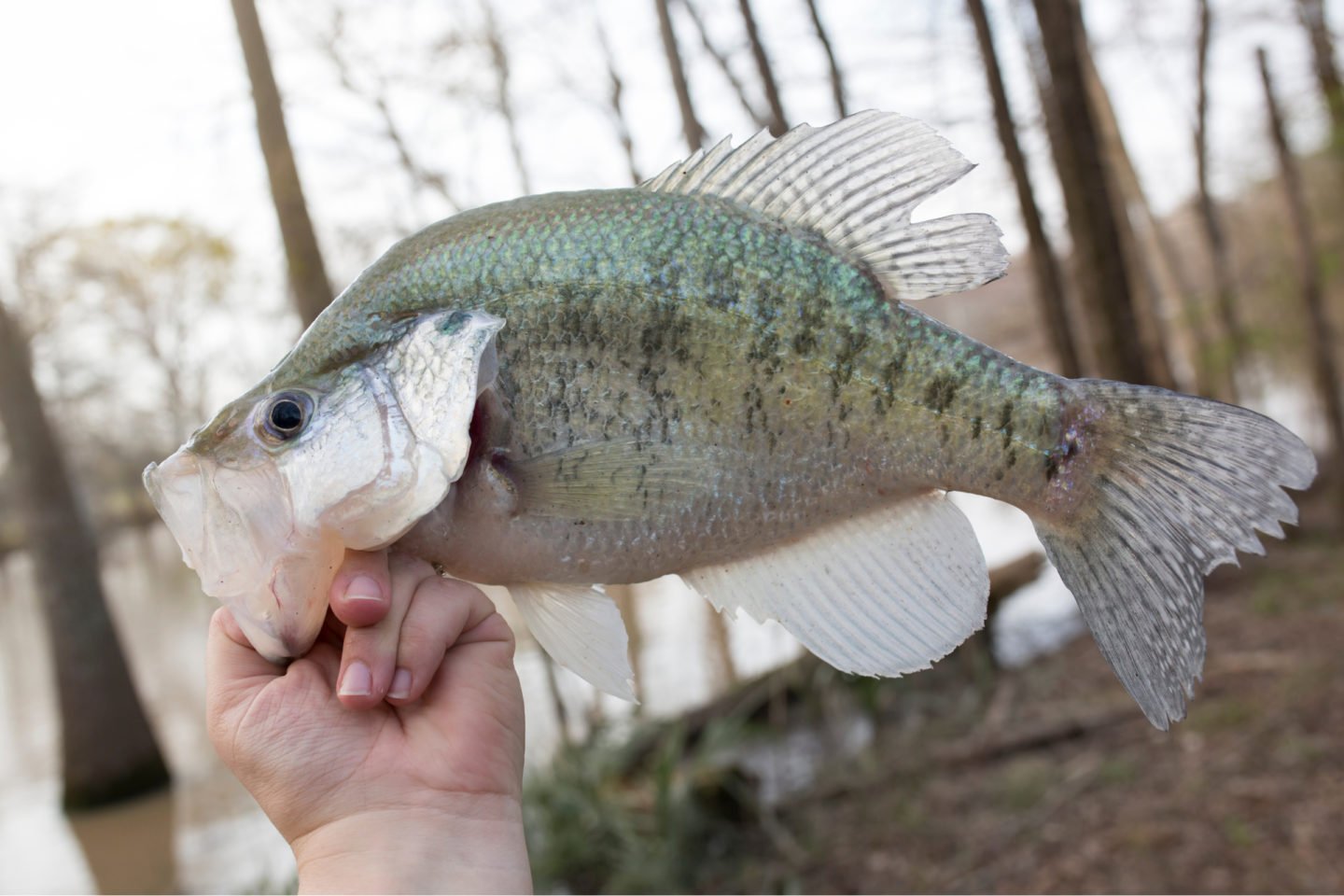 Despite what may appear to be an evident distinction, the color of the fish does not determine the species' name. To put it another way, "lighter" crappie isn't always "white" crappie.
Similarly, a darker-colored fish isn't always a "black" crappie. Instead, the position of the marks on the fish is the most important morphological difference between the two species.
A black crappie's body is often covered with scattered, variable, and irregular markings. These patterns are usually dark to fairly dark in color and run horizontally. There isn't always a particular "pattern" that holds true among many black crappies. That rule of thumb affects the entire body, from head to toe.
On the other hand, white crappies have a series of thin vertical bars running down the middle of their bodies. While the density and quantity of bars or lines vary, the areas right above the pelvic and pectoral fins are frequently devoid of black markings.
Dorsal Fin
The differences in their dorsal fins are also an excellent way to differentiate the two fish. Once caught, try counting the spikes on their dorsal fin. In particular, a white crappie's dorsal fin will have 5 or 6 spines, whereas black crappies can have 7 or 8.
The white crappies' dorsal fin is further away from its head, whereas the black crappies' dorsal fin is closer to the head. However, you'll need a keen eye to notice the difference.
Body Shape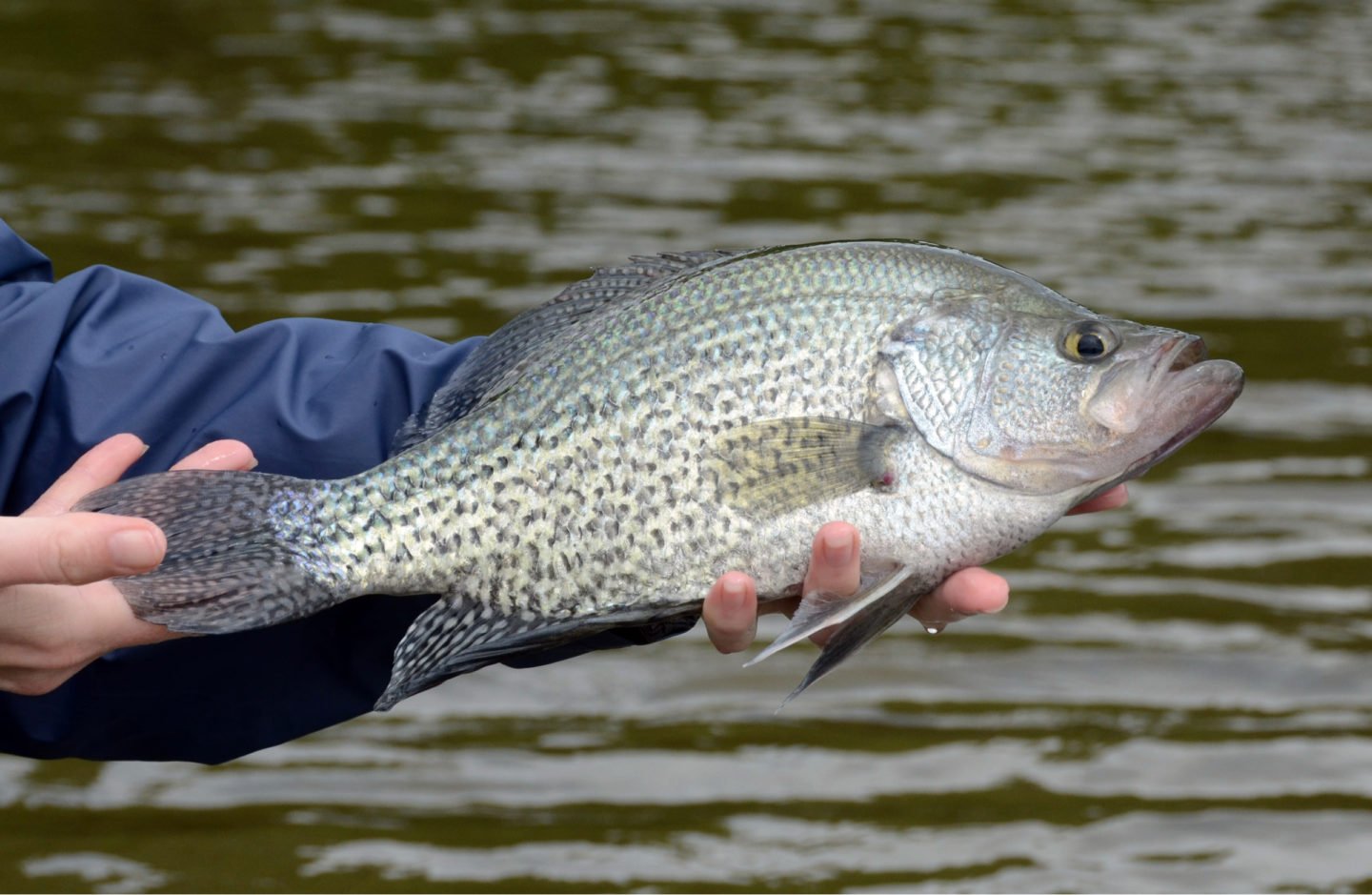 The black crappie has a somewhat different body form than the white crappie. The body of black crappie is more compact and spherical, whereas the body of white crappie is longer and shallower. As a result, white crappie can grow somewhat longer, and black crappie can acquire slightly higher maximum weights.
However, the form of the fish's body is not necessarily fixed since external variables such as access to food and predation can change their body shape in any particular water body.
Tail Fin
Although this may not apply to all crappies, their tail fin differs in color. For example, black crappies often have darker-colored tails, and white crappies tend to have lighter-colored tail fins.
White Crappie vs. Black Crappie: Crappie Fishing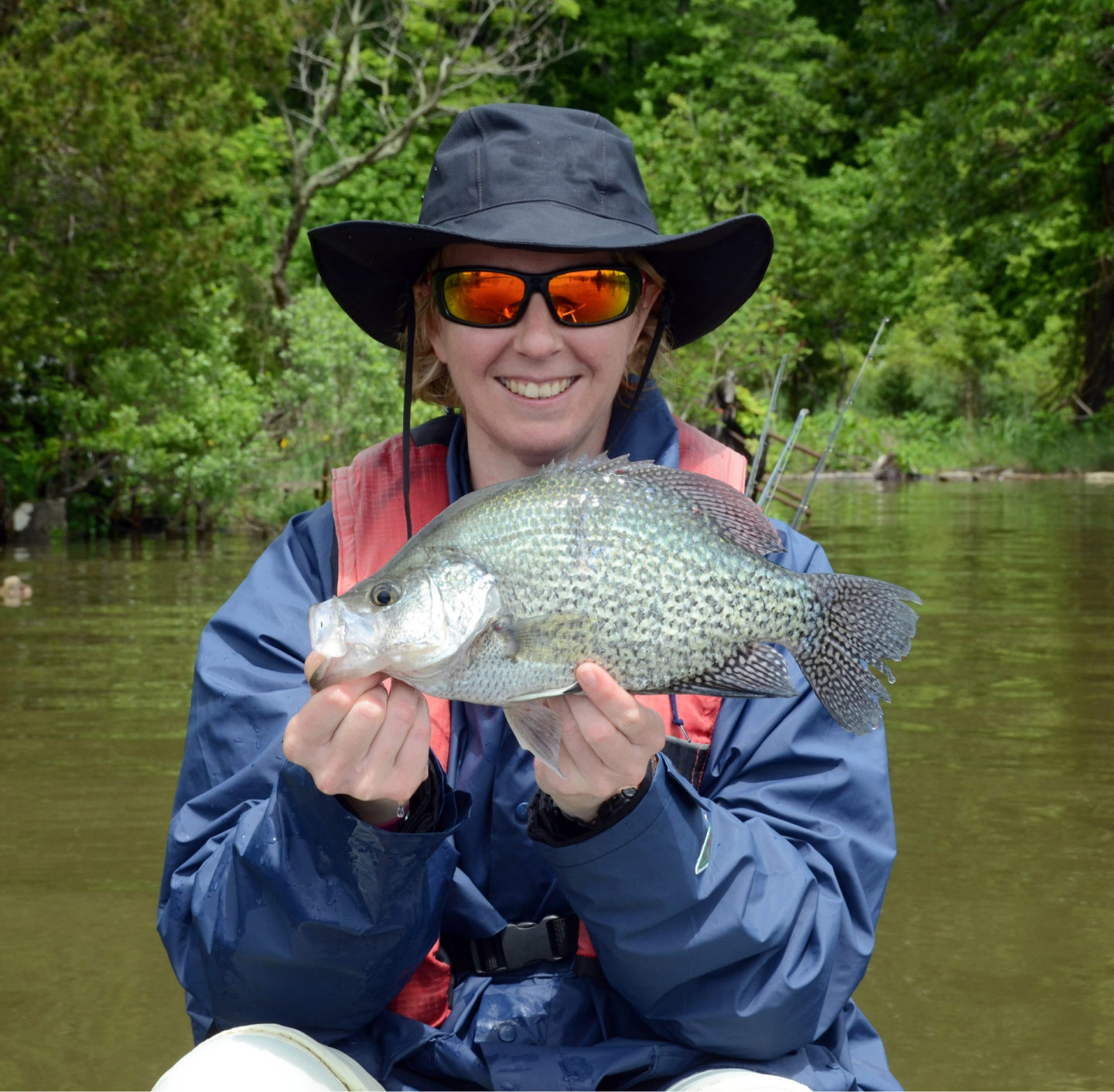 Crappies, like largemouth bass, are favorite targets in freshwater fishing. White crappies are more likely to be found in waterways with a lot of hiding places beneath them, such as rocks and heavy weeds, according to an experienced fisherman. Black crappies seem to favor lakes and rivers with sand beds beneath the surface.
Here are some fishing tips you might need. Small jigs and minnow setups are widely used in crappie fishing. Spider rigging is a traditional technique in which eight long rods protruded from the boat, baited with minnows. Small cranks can also be used to troll for crappie. When exploring, utilize electronics to find suspended groups and move your bait close to them.
White Crappie vs. Black Crappie: Taste
White crappie and black crappie taste the same, especially when cooked. Both white and black crappie have light-flavored white meat and are somewhat sweet. When cooked, you can taste the soft texture and mild fishy flavor.
White Crappie vs. Black Crappie: Nutrition
Both white crappie and black crappie share almost the same nutrients. However, the high protein content of crappie is perhaps the best reason to consume more of it. While fish, in general, is a healthy addition to the diet, crappie is one of the healthiest fishes to include in your meals because of its high protein content and delicious flavor. Every 3 oz of crappie meat offers 20 grams of protein with only 2 grams of fat.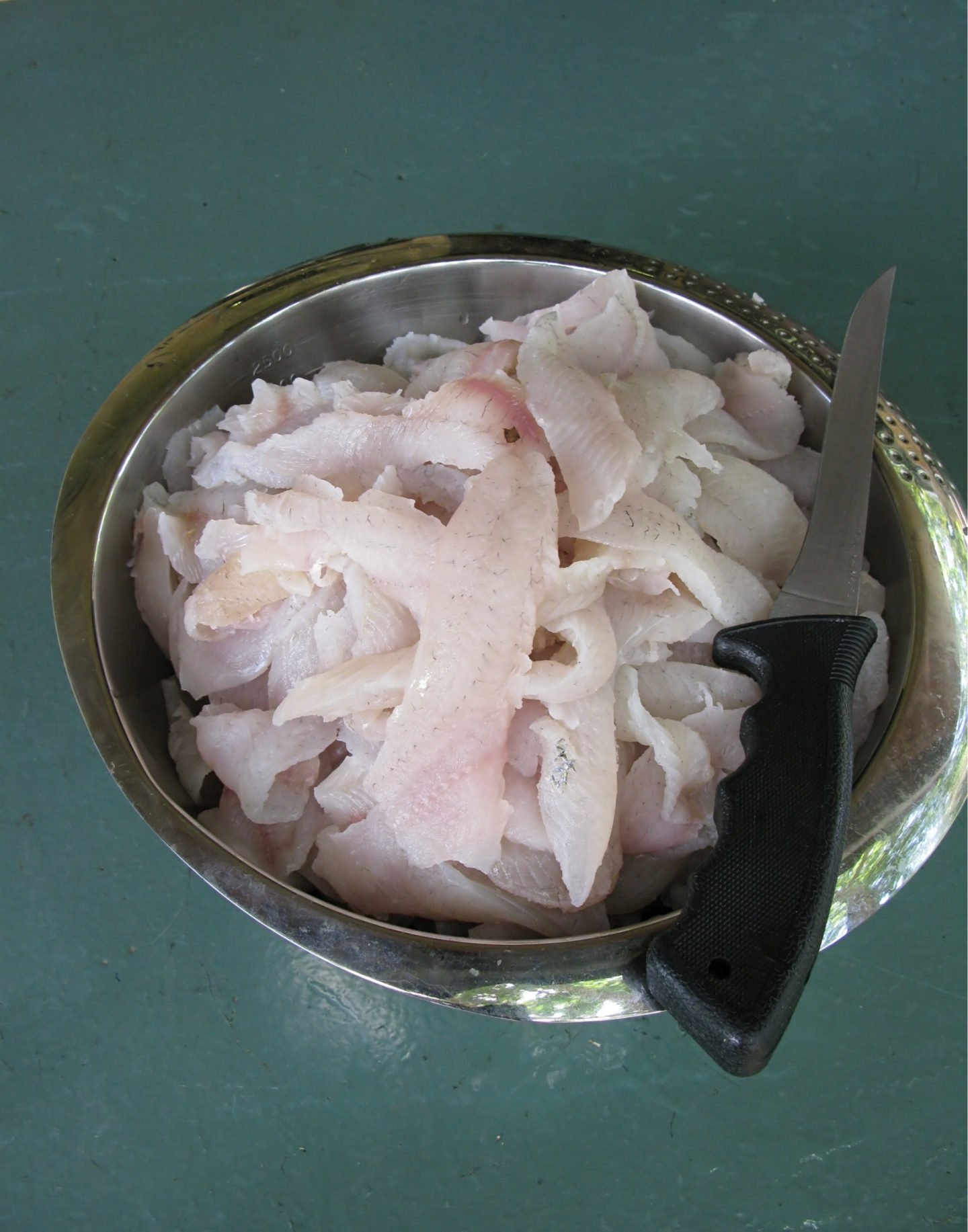 Crappie is an excellent alternative if you want to reduce the number of carbs in your diet. There are no carbohydrates in sight. That is hardly unexpected given that fish contain little, if any, carbs. With only 103 calories per 3 oz, crappie is a meat choice for low-carb diets.
On top of everything, crappie fish is considered to have very low levels of mercury.
White Crappie vs. Black Crappie: Price and Availability
You can find black crappie more often than white crappie in terms of availability. The price of crappies ranges from $3.
White Crappie vs. Black Crappie: Cuisine
Since crappie offers a light taste with only minimal fishy odor and flavor, they are perfect for delicate dishes like pan searing or grilling. There is no need to add many herbs and spices to remove any fishy taste, but adding salsa and cheese will balance its flavors. Crappie also does well when baked, smoked, and fried.
Related Questions
What's the difference between white crappie and black crappie?
Their body markings are the best way to determine black crappie from white crappie fish. Black crappie has irregular body markings which are dark in color and are arranged horizontally. Black crappies also have more spikes (around 7-8) on their dorsal fins.
Do white crappie breed with black crappie?
Yes. Breeding white and black crappie produce hybrids with different traits from both fishes.
Does white crappie get bigger than black crappie?
Both black and white crappie fish can weigh up to half a pound, but white crappies grow longer than black crappies.