Although they belong to different families, they might look the same. However, the main difference between the two is their shape and size. While both possess bills, swordfish are way larger and longer than sailfish and have a more cylindrical body than sailfish's laterally compressed body.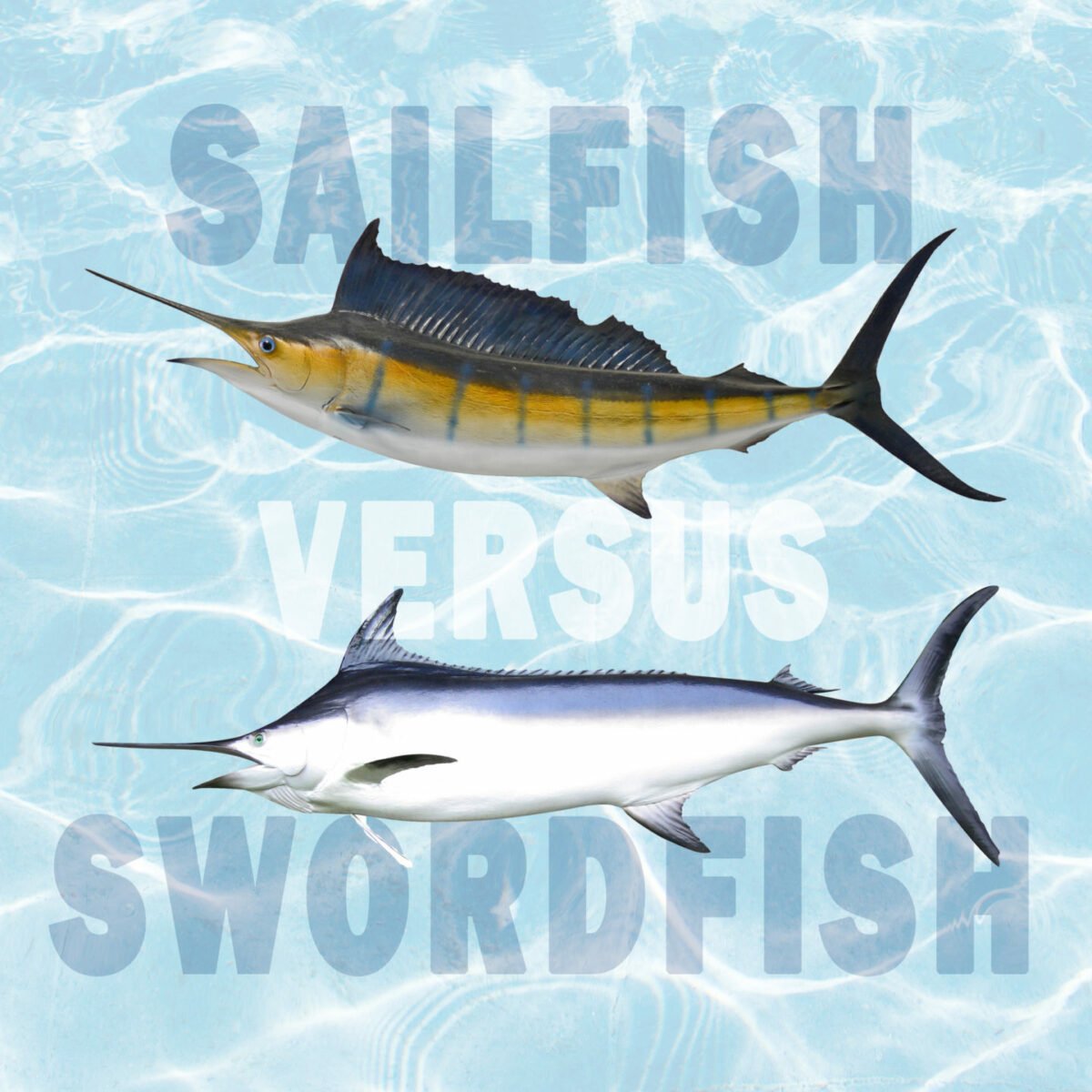 Sailfish are hailed the fastest fish in the ocean when it comes to speed. They have a dorsal fin running to the rest of their body and form a sail-like fin when extended, giving them the name sailfish. On the other hand, swordfish have a slimmer dorsal fin shaped like a crescent, and it does not extend.
Both fish are found in warm waters and are prized gamefish, but swordfish are more likely to be seen in colder waters but are harder to catch since they weigh more. Adult swordfish also do not have any teeth or scales and have shiny, uniform skin.
Lastly, you can tell the difference between the two by their bill. Sailfish's bill reaches around ¼ its body length, while that of the swordfish is longer and thicker, reaching almost half its body length. This article will discuss more differences between the two fish, their habitat, appearance, nutrients, taste, price and availability, and cuisines.
Table of Contents
What is Sailfish?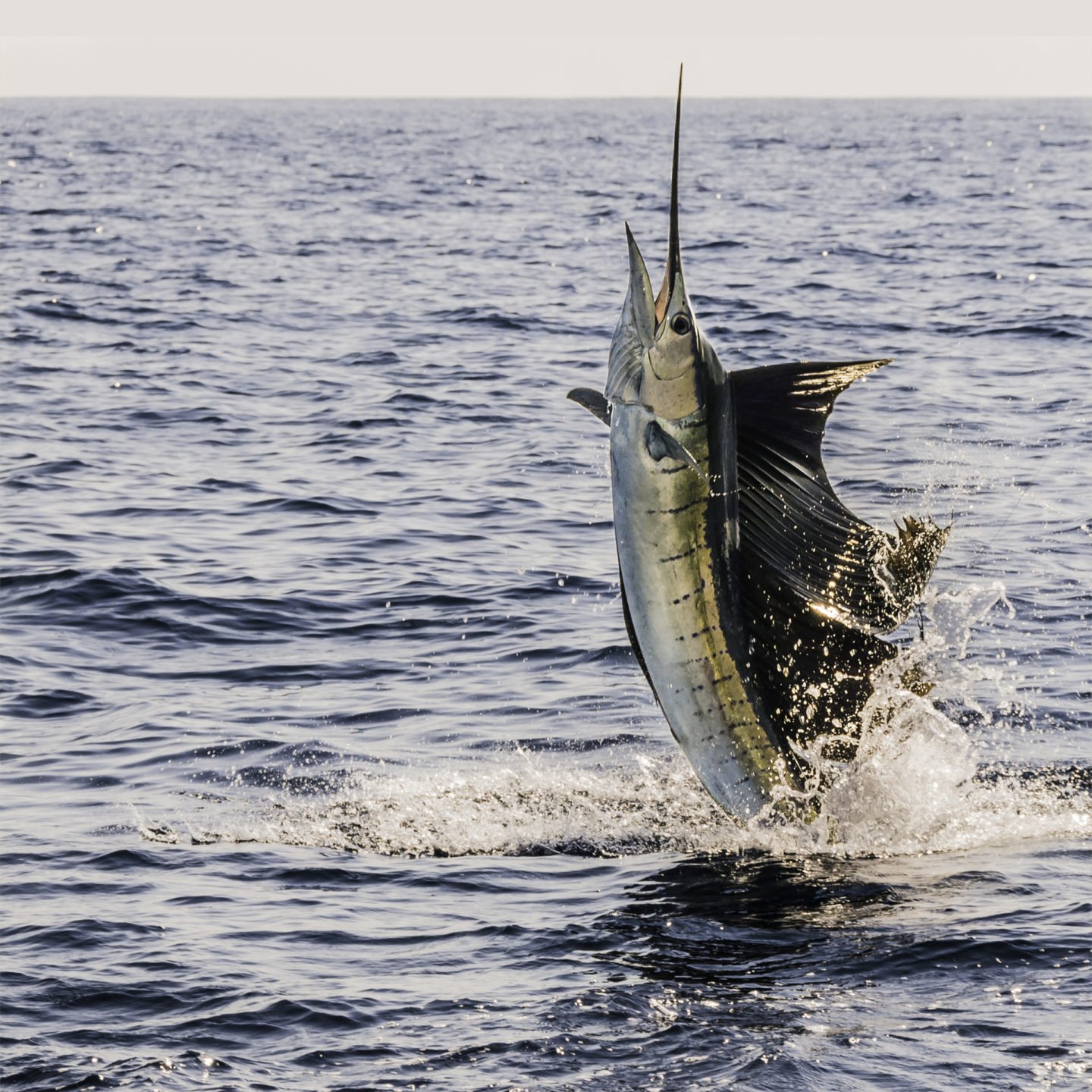 Sailfish is one of the smaller fish of the Istiophoridae family. They feed primarily on squid, octopus, and smaller bony fishes like tunas, mackerels, needlefish, and jacks. Sailfish are relatively abundant in the ocean, and they are not currently under any protection or special status.
Despite the low value of its meat, sailfish are one of the fastest marine species and one of the most popular recreational fish. With its extended beak and forked caudal fin, this extremely distinctive fish may grow more than 10 feet long. In addition, its huge first dorsal fin, which spans the length of its body, is generally taller than its body.
Since sailfish are considered the fastest fish, they are harder to catch, making them a famous game fish. They are also effective predators with their long bills and fast speed. However, they are not renowned for cuisine use as they don't provide a consistent taste depending on their location and diet.
What is Swordfish?
Swordfish, awarded with the scientific name Xiphias gladius, are sometimes called broadbills in some countries. They are a larger predatory fish with long, flat, pointed bills. Though challenging to catch, they are a popular sport fish in the billfish family. Swordfish are elongated and round-bodied, and by adulthood, they have lost all of their teeth and scales.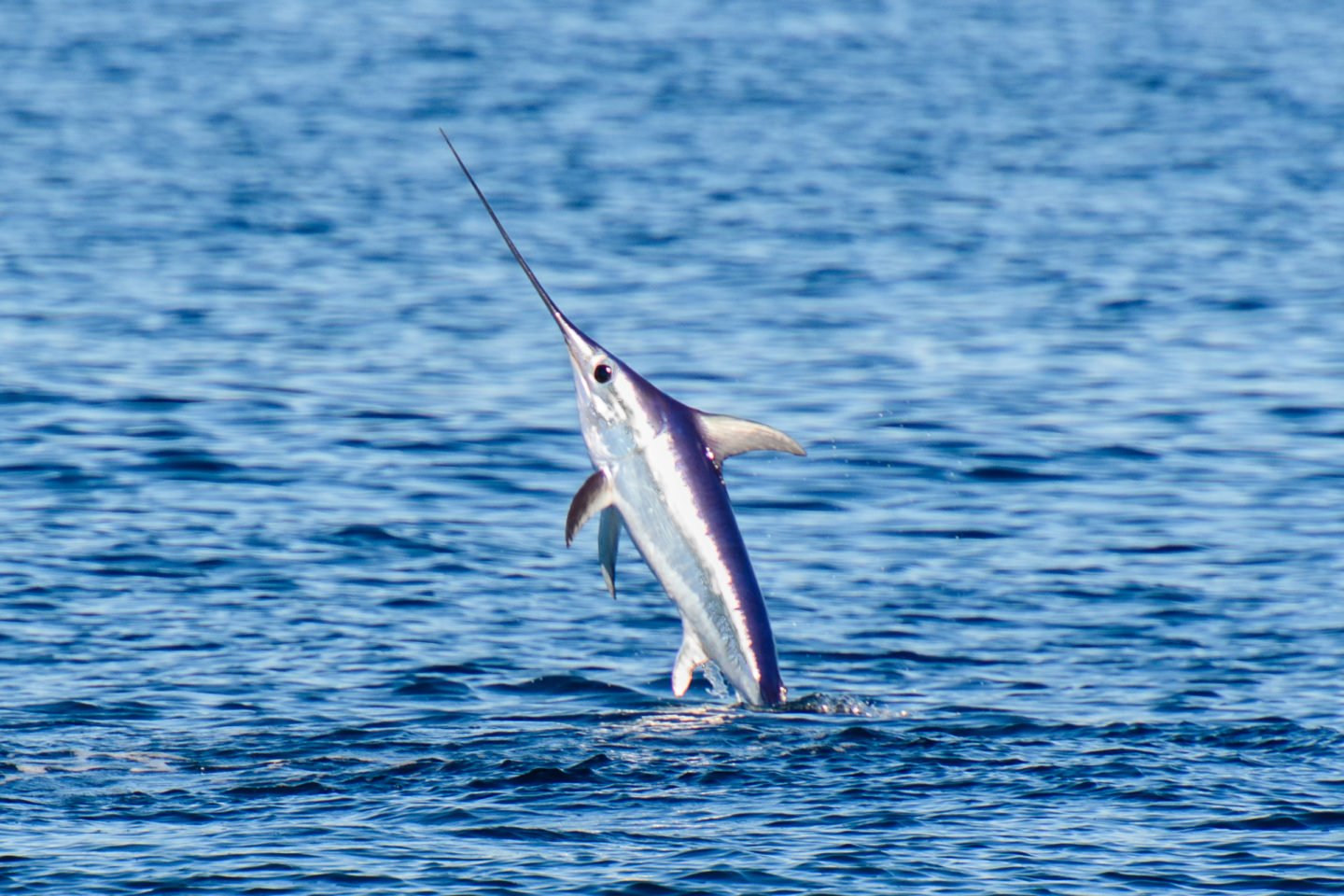 These fish may be found in tropical and temperate areas of the Atlantic ocean, Pacific ocean, and the Indian Ocean and can be seen from the surface to a depth of 550 meters (1,800 feet), with extreme depths of 2,234 meters.
They may grow a maximum length of 4.55 meters and 1,430 lbs. Pacific swordfish are bigger than the Mediterranean and northwest Atlantic swordfish, with females being large fish than males. They achieve adulthood between the ages of 4 and 5, with a maximum age of at least 9 years.
Sailfish vs. Swordfish: Habitat and Distribution
Sailfish and swordfish are common species found in temperate oceans such as the Pacific, Atlantic, and Indian Oceans. They're both pelagic fish, which means they swim up and down the water column but rarely near the bottom. Some of the best spots to fish for sailfish are Costa Rica, Florida, Panama, and Africa, while you can commonly see swordfish in California, Mexico, Australia, and Venezuela.
However, Swordfish withstand a far broader range of temperatures than sailfish, which need water between 70 degrees Fahrenheit and 83 degrees Fahrenheit. You can find them in water temperatures ranging from 41 to 81 degrees Fahrenheit. Swordfish have an organ within their heads that warms their brain and eyes, allowing them to hunt in frigid waters!
This factor makes it harder to fish swordfish as they tend to go below than sailfish.
Sailfish vs. Swordfish: Appearance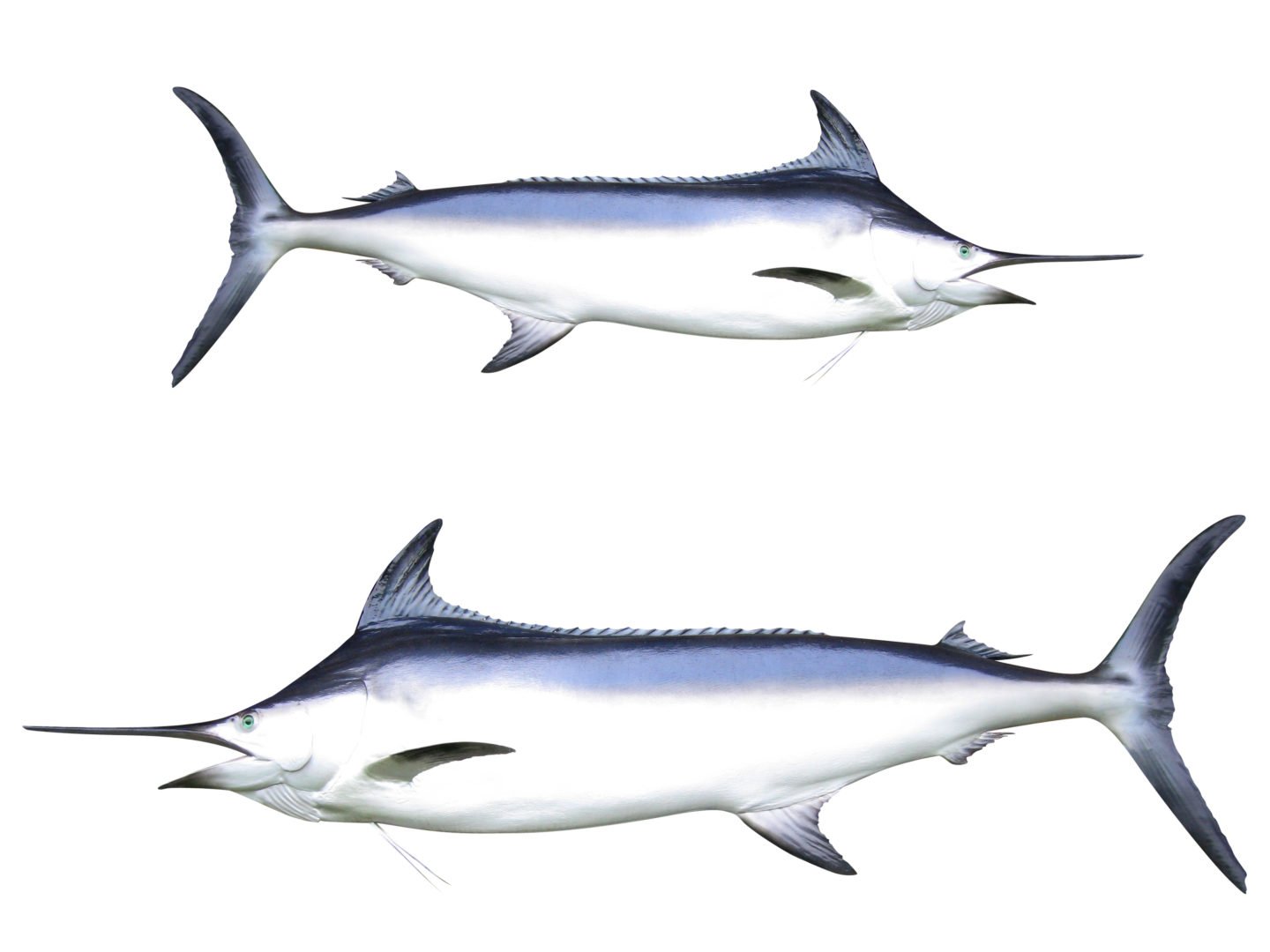 Sailfish may reach a length of 120 inches, including the bill. They'll weigh between 120 and 200 pounds, depending on whether they're Atlantic sailfish or the Indo Pacific sailfish. However, a sailfish weighing 40–60 pounds is the most popular for the ordinary angler.
On the other hand, Swordfish may easily reach 130 inches in length. They're also significantly larger than Sailfish, growing to around 220 pounds or more. Interestingly, the world's heaviest swordfish weighed in at 1,430 pounds.
Swordfish lacks the sailfish's signature sail, which is a large, extendable dorsal fin that runs the length of the animal's back. Instead, the swordfish's first dorsal fin is broad, curved, and located near the head, while the second fin is smaller and near the tail stem. The initial pectoral fins are almost the same length as the first dorsal fin.
Swordfish lacks a pelvic fin and has a keel on the tail stem. The half-moon-shaped tail fin has extremely long lobes. Adults are missing scales and teeth. On the other hand, sailfish have teeth, scales, and long rod-shaped pelvic fins, although scales may be lacking in elderly individuals.
Sailfish vs. Swordfish: Game Fish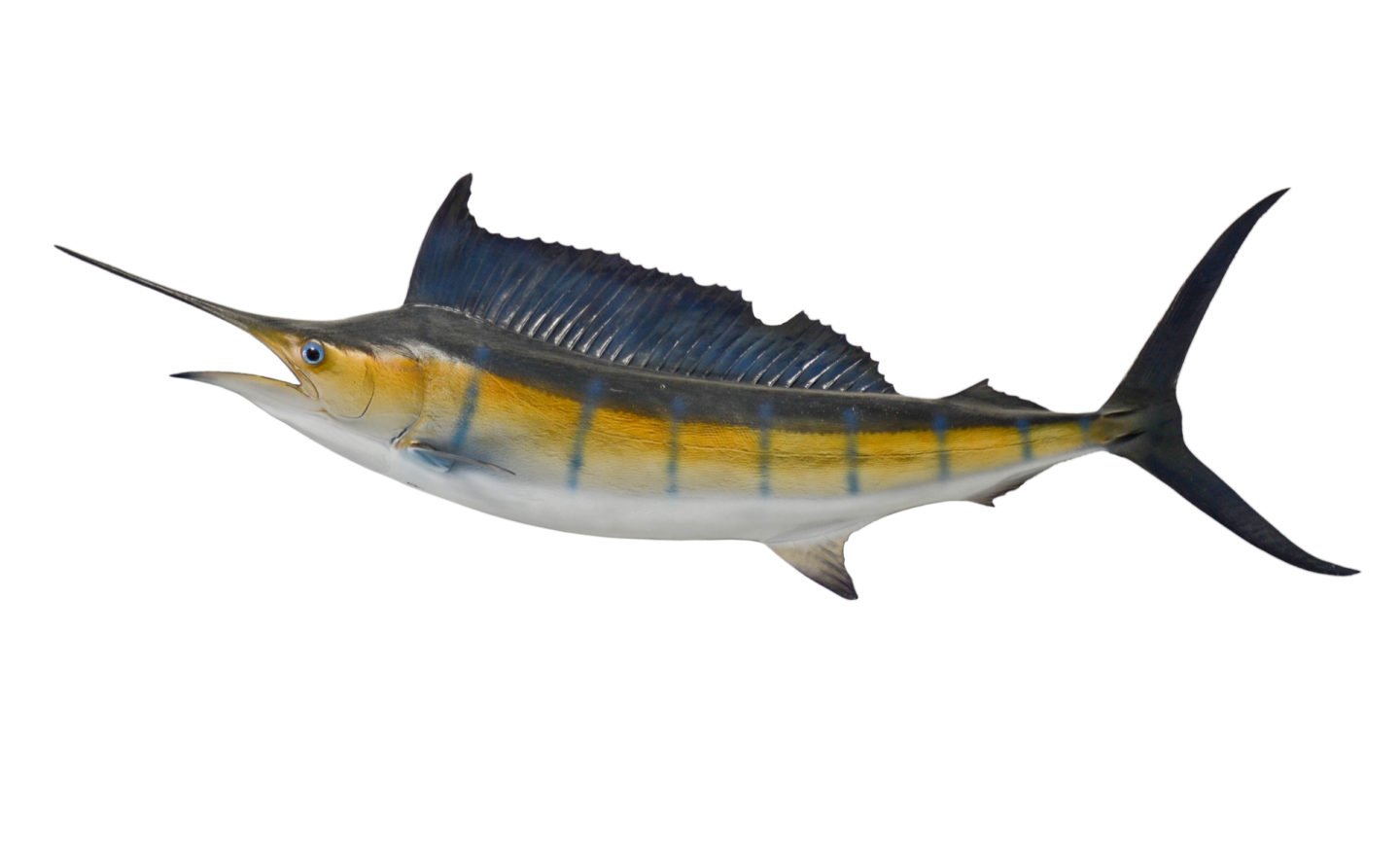 Sailfish frequently approach the water's surface, making them an ideal trolling target. They're a fantastic light tackle catch that often rewards you with stunning aerial gymnastics. Try catching these beasts with a fly rod if you're ready for a challenge.
On the other hand, you need a natural bait fish and should target deep waters when trying to catch a swordfish. They tend to be bigger and heavier, so the angler must prepare when one tries to drag them and must they have more serious gear.
You can catch both fish during day time, but some anglers also try their luck at night.
Sailfish vs. Swordfish: Nutrients
While both are not common fish for eating, they contain nutrients just like any other fish. However, swordfish are healthier than sailfish in nutrient content, as 3-ounces of swordfish meat provides 20 grams of protein, 106% of selenium, 71% of vitamin D, 9% of potassium, and 7% of magnesium with only 146 calories.
On the other hand, sailfish is a low-calorie food with only 65 calories per 3-ounces of meat. It also provides 14 grams of protein with only 1 gram of fat compared to the 6.7 grams of fat in swordfish. However, it does not correspond to swordfish for other nutrients.
Sailfish provide only 5% of calcium and only traces of other vitamins.
Sailfish Vs. Swordfish: Taste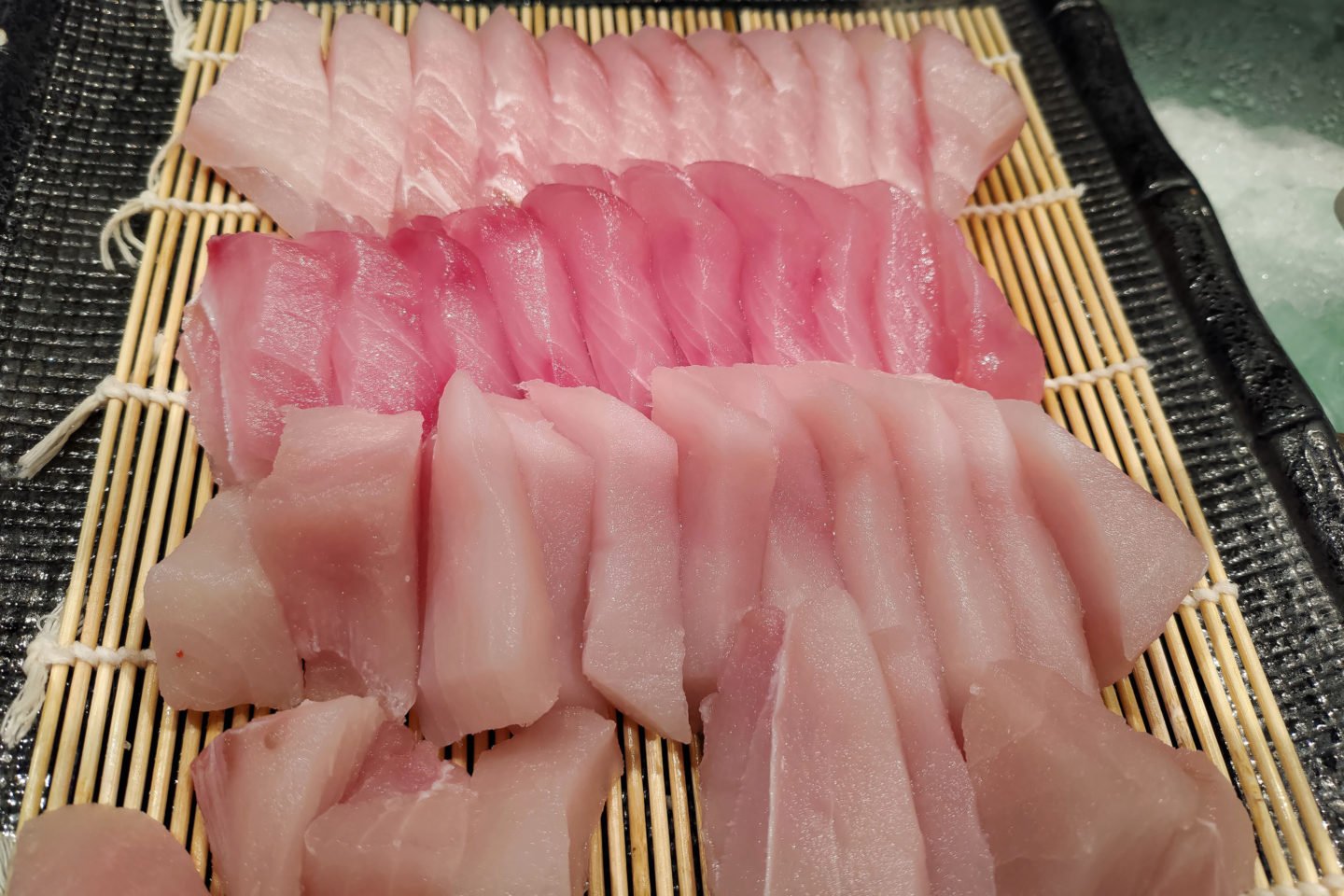 Although these fish are more familiar to anglers engaged in sports fishing, both are often caught for their meat.
However, if you're out fishing on federal waters instead of the open ocean, you have to have a permit to get it out of the waters and eat it.
In addition, you won't obtain a consistent flavor from sailfish because some have a strong fishy taste while others are mild. Its unpopularity as part of a meal may also be due to this.
However, you can make ways to improve its taste and get rid of the fishy flavors. To reduce the fishiness of the meat, brine it in salt water with salt, pepper, and herbs and spices of your choosing. Smoking a sailfish also helps mask the fishy flavor, so it's so popular.
On the other hand, swordfish has a high-fat content, rendering its meat soft and fatty texture like salmon and mako shark but not precisely like yellowfin tuna.
Consequently, it does not possess that robust and fishy taste like sailfish. For this reason, swordfish is more commonly eaten than sailfish.
Although you might be tempted to add these fish meats to your diet, these types of fish may contain high levels of mercury, and intake should be regulated.
Sailfish vs. Swordfish: Price and Availability
Due to swordfish's more pleasing taste, it is more commonly available in the market. US Swordfish is expected to cost between $6.7 and $7.22 per kilogram, or $3.04 and $3.27 per pound.
Sailfish vs. Swordfish: Cuisines
If you brine sailfish, you may use it to make grilled steaks, stir-fries, or kebabs. Sailfish may also be fried and baked, but a small amount of flesh will be enough unless you want a strong fish taste. On the other hand, swordfish is often served as a steak as it does not produce a strong fishy taste.
Related Questions
Which is faster, sailfish or swordfish?
Sailfish swim faster than swordfish with a speed of 110 kilometers per hour.
Is Blue Marlin a swordfish?
No. Although the Blue Marlin and swordfish share a few features, they belong to different families.
Are marlin and a sailfish the same thing?
While sailfish and marlin belong to the same family, they have differences. The dorsal fins of a sailfish and black marlin are the most distinguishing feature. A sailfish possesses a sail-like dorsal fin, which lends its name, whereas a marlin's dorsal fin is slanted.
Which is bigger, sailfish, swordfish, or marlin?
Swordfish and marlin are larger fish than sailfish. That is because swordfish and marlin belong to the same family, and they can grow up to 2,000 pounds.