Cucumbers are low in calories and highly nutritious, so they're an excellent addition to a healthy diet. They're also hydrating and are often added to salads, sandwiches, or even made into pickles.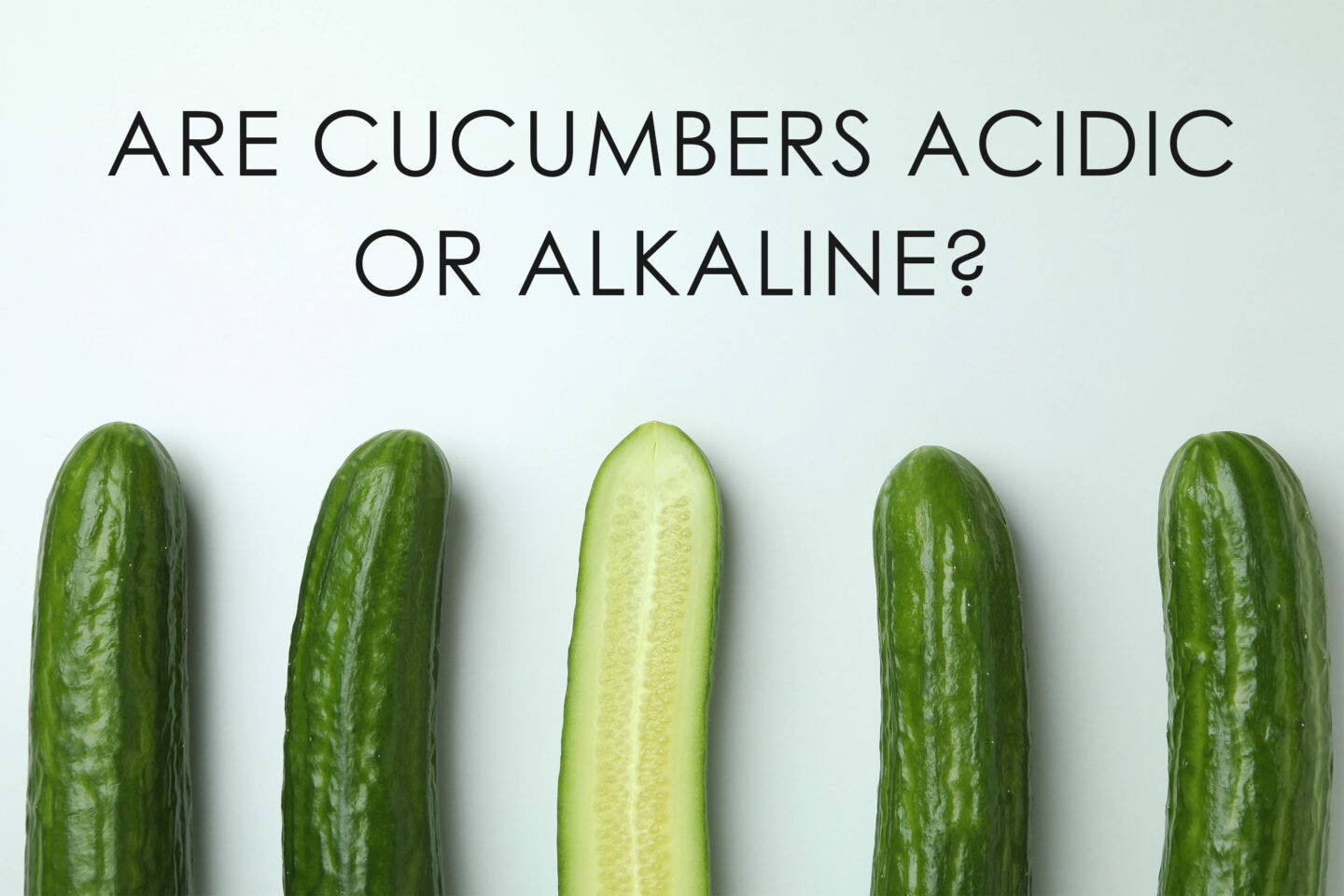 However, many people nowadays suffer from acid reflux or GERD and associated symptoms like heartburn. These people often follow a low-acid diet to avoid triggering or worsening their symptoms. Followers of such a diet must know the acidity of common foods and how each affects their condition.
Can people with acid reflux safely include cucumbers in their meal plans?
Table of Contents
Are Cucumbers Acidic or Alkaline?
Cucumbers have a pH of 5.1-5.7, making them slightly acidic. However, it's important to note that cucumbers do not have an acidic effect on the stomach. Instead, they are highly alkalinizing.
The alkaline effect means that once ingested, cucumbers help lower the acid production in the gut, which helps neutralize stomach acidity.
What Is the pH of Cucumbers?
The pH of cucumbers is around 5.1-5.7, and foods with a pH of 4.6 and below are considered acidic.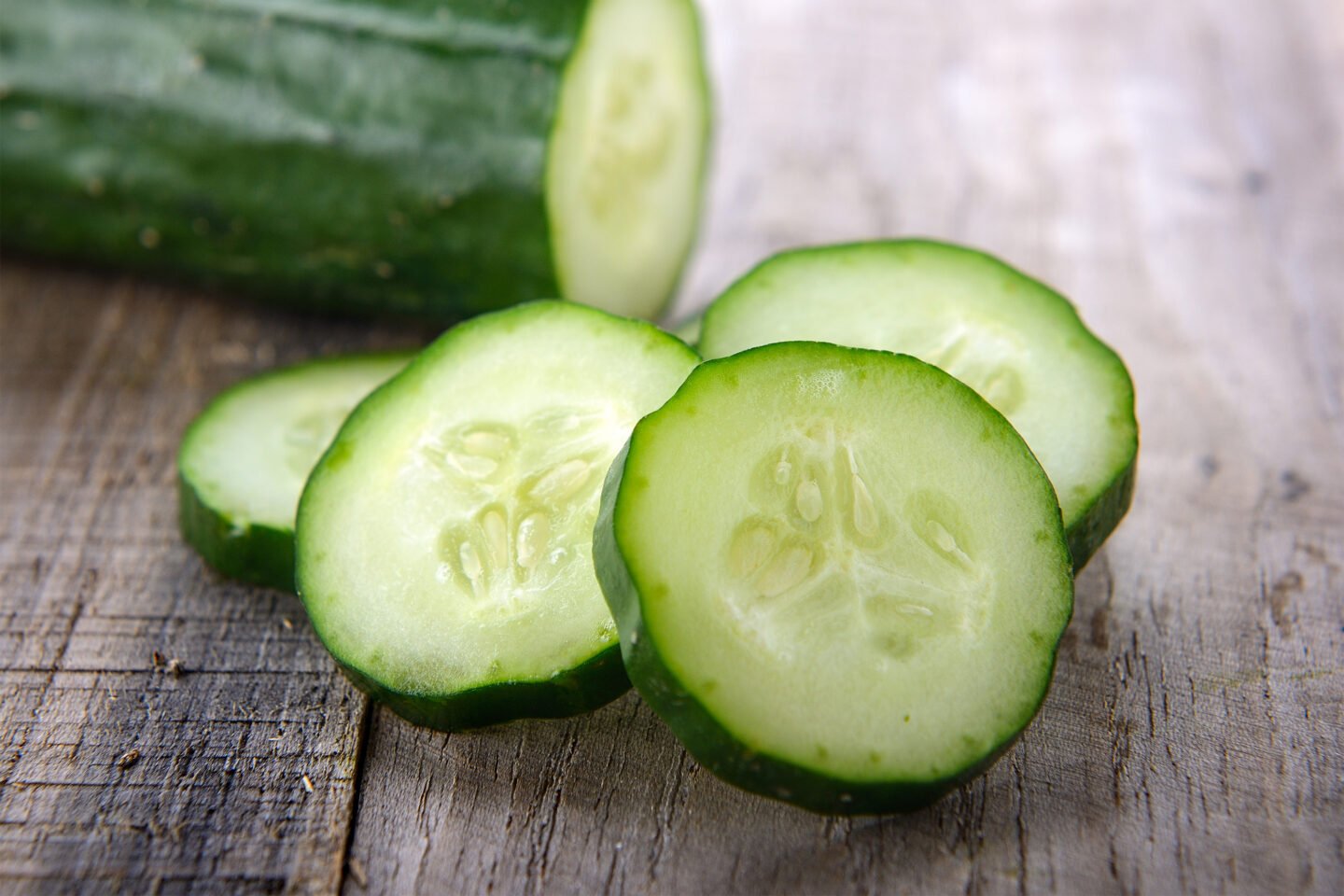 Cucumbers are safe to consume on a low-acid diet if not served with vinegary sauces, marinades, or acidic vegetables.
What Are the Health Benefits of Cucumbers?
Cucumbers are 96% water, so they're low in calories but surprisingly nutritious.
Snacking on cucumber helps you stay hydrated, which reduces your appetite.
A serving of cucumber contains 2 grams of fiber (mostly in the skin), which soaks up stomach acid, helping prevent GERD and acid reflux symptoms.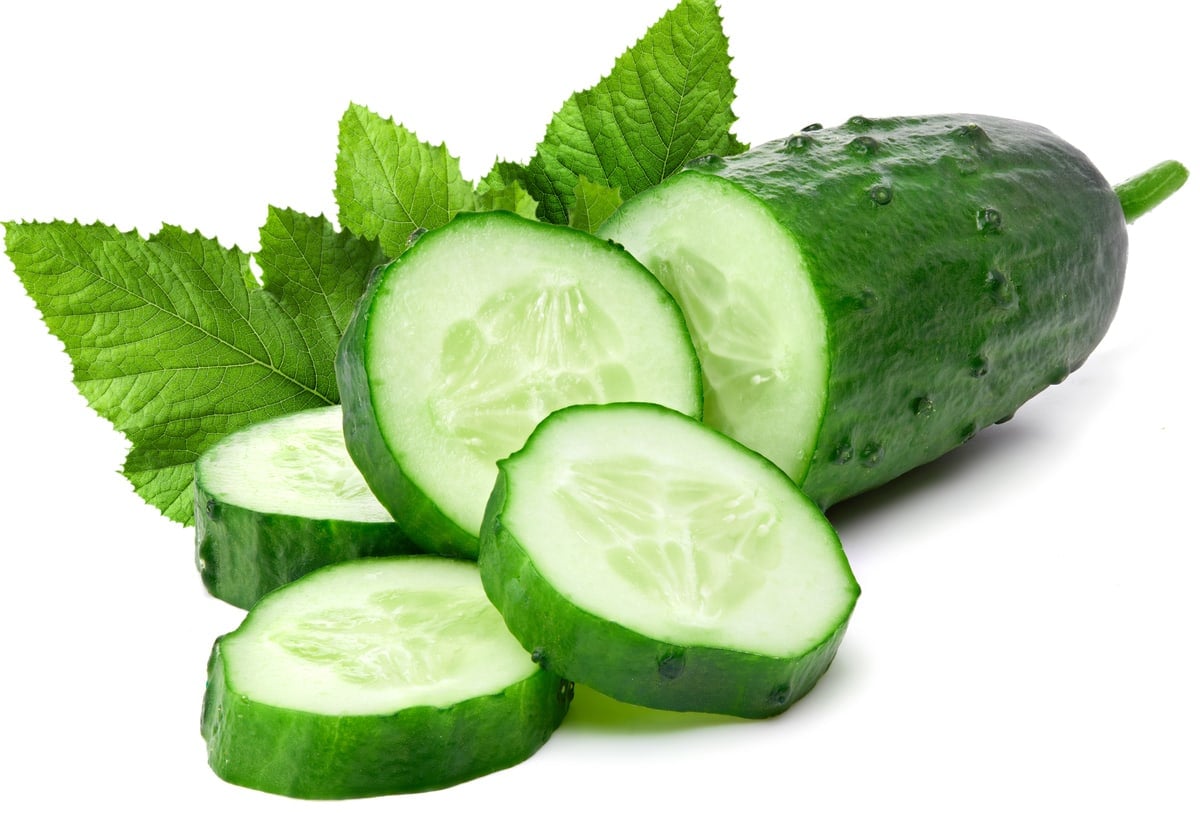 Cucumbers are rich in antioxidants, which help remove free radicals from your body, reducing your risk of heart, lung, and autoimmune diseases.
They're also rich in vitamin K, containing around 62% of the recommended daily intake.
Vitamin K is fat-soluble and plays an important role in blood clotting, bone metabolism, and regulating blood calcium levels.
Are Pickles Acidic?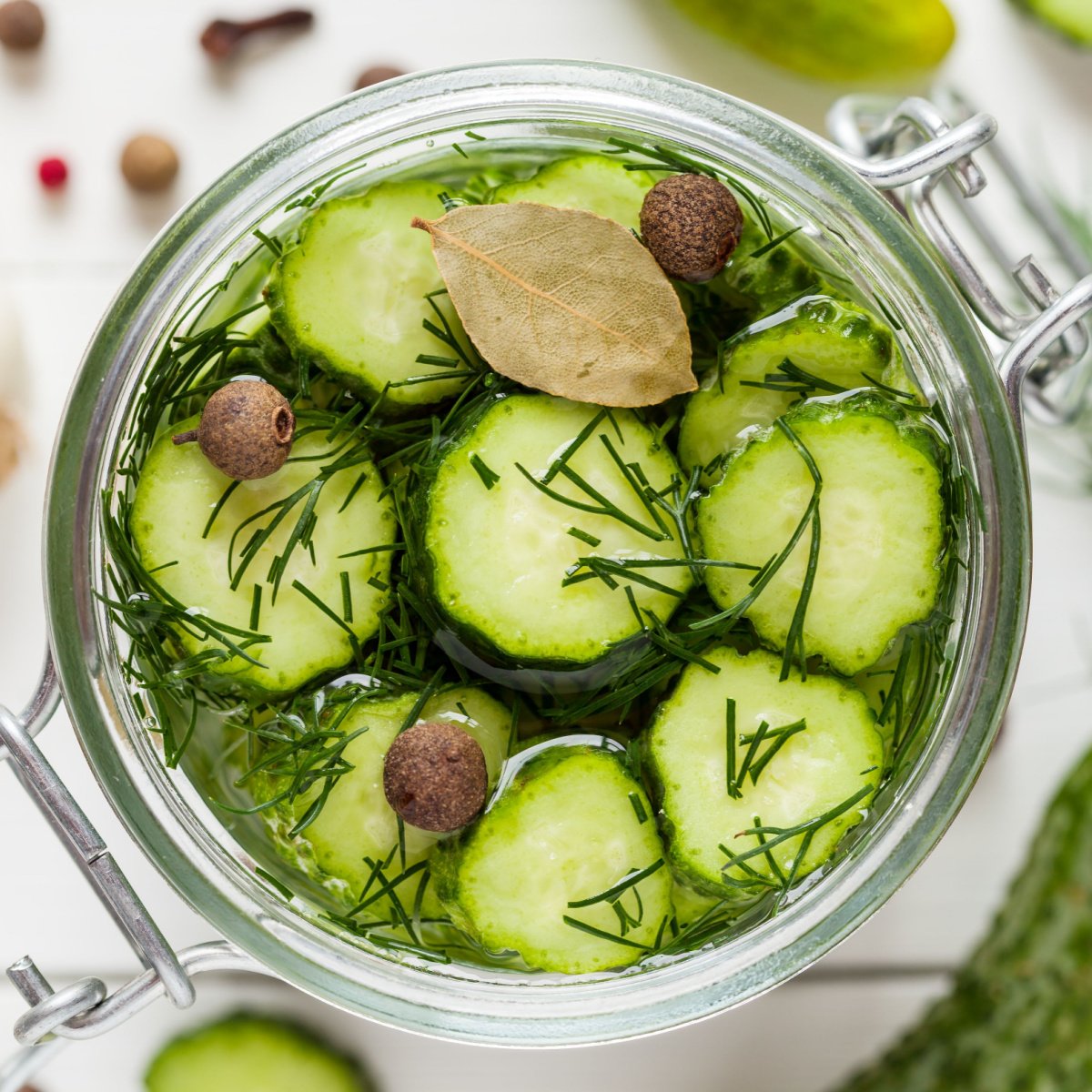 Store-bought pickles often contain vinegar and additives that can worsen acid reflux or GERD symptoms.
However, naturally fermented pickles are very good for your stomach flora, and some people relieve heartburn by drinking pickle juice.
Are Cucumbers Bad for Acid Reflux and GERD?
Cucumbers neutralize stomach acid, reducing symptoms of acid reflux. Many doctors recommend cucumbers to control gastric acid production.
They also help fight inflammation, which causes acid reflux and heartburn.
Drinking cucumber-infused water can soothe heartburn and keep you hydrated, which is essential if you suffer from acid reflux.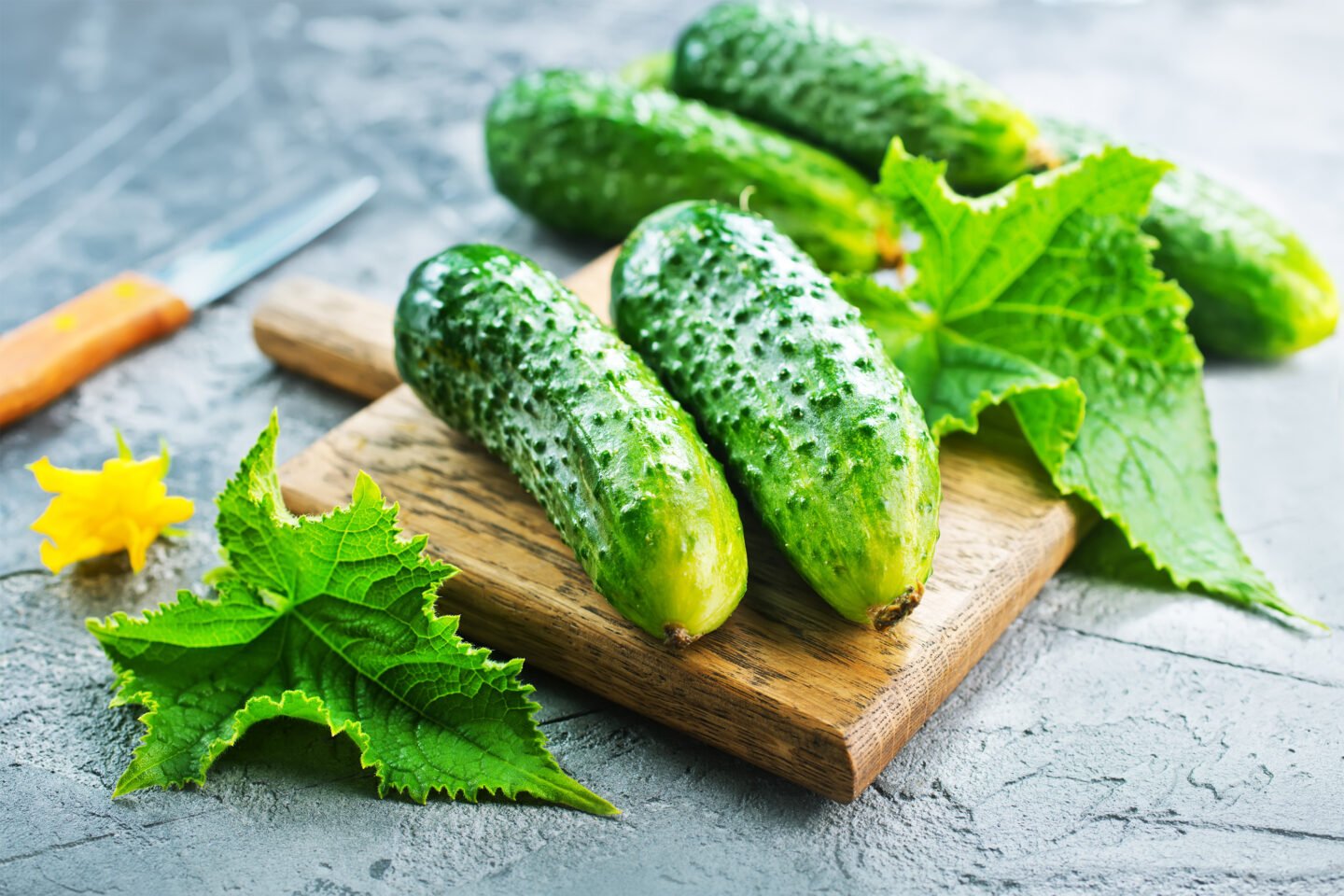 Don't know what to drink? Check out these articles: 20 Most and Least Acidic Juices and 20+ Alcoholic Drinks Ranked by Acidity Level