If you want to start eating healthier, one excellent method is to start making smoothies. Rather than having to spend hours cooking meals over the stove, you can toss fresh, nutritious ingredients into a blender and get a fast and easy smoothie.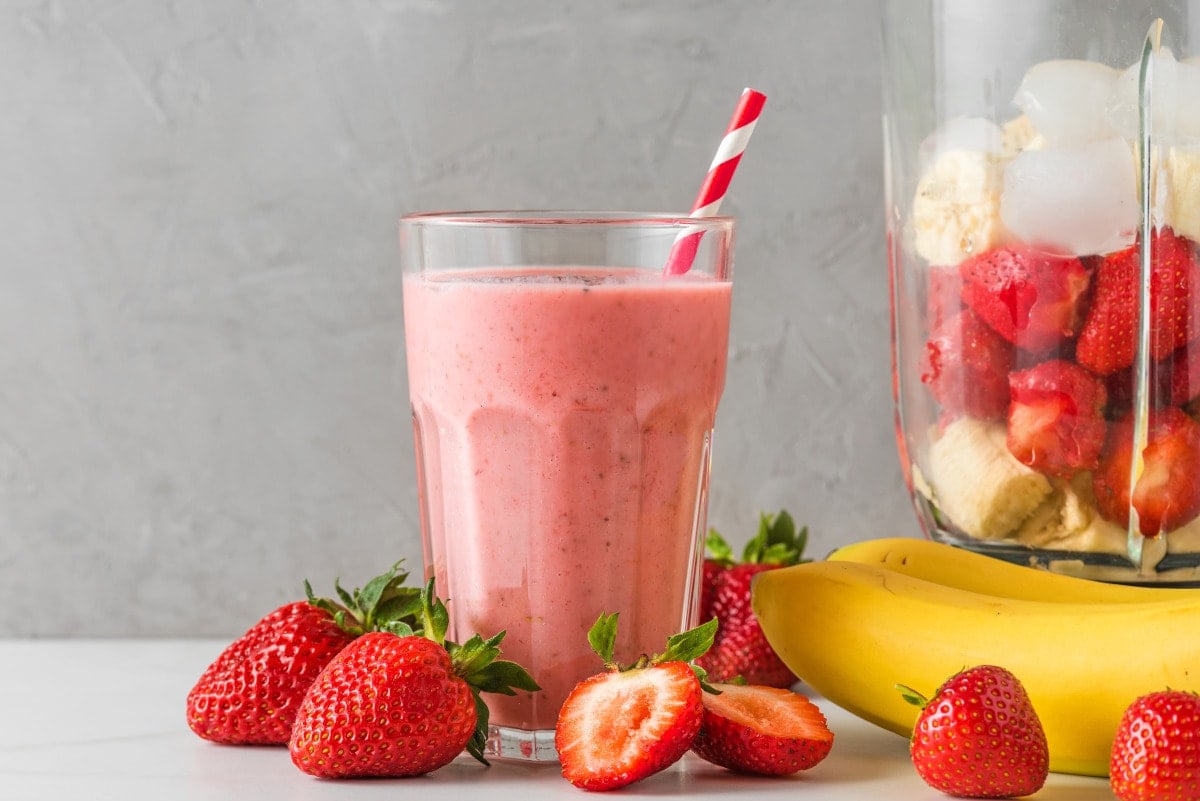 While blenders are useful appliances, not all of them are built the same. Today, we're going to look at the top seven blenders you can buy in 2021. Here's what we found.
Table of Contents
How to Choose a Blender
Because there are so many models on the market, it can be overwhelming to compare different models. Before making a final decision, it helps to know which features and components to pay attention to the most. This way, you can find the right blender for your needs.
Size
Depending on what your plans are for your new personal blender, size does matter. As a rule, you can find three primary options, each of which is ideal for specific needs. Here is a quick breakdown.
Countertop Blender - These models can range from medium to large size. If you're making smoothies for the family, you'll want something in the 60-72 ounce range. If you're just making beverages for yourself and your partner, a smaller machine will work perfectly. Keep in mind the height, weight, and overall footprint of the blender as well. Since it won't likely live on your countertop, you'll want to be sure that you can put it away easily.
Single-Serving Blender - Rather than having a massive glass jar, these machines only use individual-sized cups. This option is ideal for those who just want to make a single smoothie on the go. Usually, these blenders work by screwing the blades on top of the cup, then placing the whole thing onto the base. You will often get a travel lid as well, making the blender even more convenient.
Immersion Blender - If you want to save on counter and cupboard space, you can get an immersion blender. Instead of pouring your ingredients into a jar, this machine works by blending in whatever receptacle you're using (i.e., a cup). These handheld blenders are ideal if you want to mix powdered drinks or soft foods. Since they don't have big motors, they are not designed for complex smoothies with many different ingredients.
Speed Settings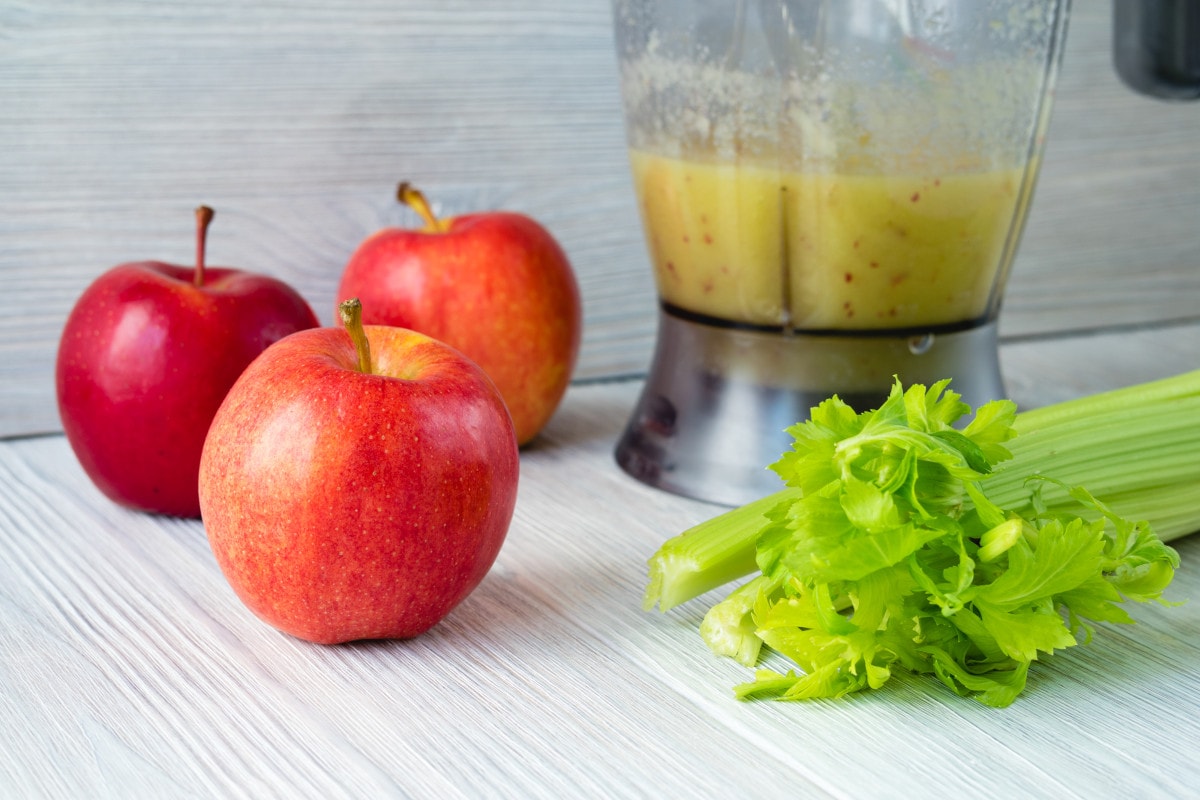 While making healthy smoothies is usually the primary reason for getting a blender, it's not the only thing you can do with it. Blenders allow you to create various dishes, such as salsas, nut butter, frozen margaritas, ice cream, and even baking dough (more on that next). Because each of these items requires different blending speeds, you can't pick a machine with a one-size-fits-all setting.
Some blenders come with up to 10 speeds, including a pulverize option for crushing ice and frozen fruit. Other blenders have specific settings designed for different needs, such as baking. Typically, if you use a handheld blender or single-serving model, there is only one speed available. For example, the NutriBullet Blender only has one speed for making smoothies.
As a rule, slower speeds are designed for thicker dishes like salsa, while higher speeds are excellent for crushing ice for frozen beverages.
Attachments
Typically, conventional blenders are simple devices. You have a jug, a cover, and the base unit. However, some models come with various attachments to make the machine more versatile. As we mentioned, you could potentially make cookie dough in a blender if you have the right accessories.
So, if you're interested in doing as much with your new appliance as possible, look for a unit that comes with different attachments. Even better, try to get one with a recipe book so that you can get creative ideas on what the machine can create.
Price
Finally, when comparing blenders, you'll notice that some of them can be pretty expensive. While a standard blender might cost about $50 or less, high-end models can easily exceed $200 or $300. While these pricier versions are built to last, you have to weigh the cost vs. benefit. For example, if you're only planning on making smoothies for yourself every once in a while, an inexpensive single-serving blender is sufficient. Conversely, if you plan on blending various beverages for both yourself and party-goers, you'll likely want to pay for a bigger, more robust model.
Top 7 Blenders for 2023
1. Ninja Professional Countertop Blender
When it comes to blenders, Ninja has quickly risen to become one of the top brands within the industry. A big reason why Ninja blenders are so popular is that they are ultra-powerful and reliable. While most blenders can handle ice, Ninja models can turn it into snow, making them ideal for snow cones and other frozen treats. This countertop blender is a highly versatile machine.
1,100-Watt Motor
One way that you can tell whether a blender is strong enough is the size of its motor. Most models stay within the 750-900-watt range, but the Ninja Professional Blender blows them away by offering 1,100 watts of raw power. When you set it to pulverize, you get instant results.
Although this high-performance blender can reach supersonic speeds, you don't have to frappé everything. This model comes with three different speeds, allowing you more flexibility while blending.
Single-Serving Cups
As we mentioned, there are single-serving smoothie blenders and multi-use models. The Ninja Pro gives you the best of both worlds by offering a massive 72-ounce jar and two Nutri Ninja to-go cups. You can either pour your main mix into the cups or blend inside them directly. The Pro comes with a smaller blade attachment that screws into the top. As far as smoothie makers go, this machine is one of the best.
What We Liked
Overall, the Ninja countertop blender is an excellent choice for most individuals and households. This model can handle virtually anything, making it both reliable and versatile. Whether you want to make smoothies, frozen cocktails, or snow cones, the Ninja can do it all. We also appreciate the rugged design and the stability of the base.
What We Didn't Like
The 72-ounce glass jar is excellent for making large quantities, but it's a bit too large for smaller needs. It would be nice if the blender came with a middle option between 16 and 72 ounces. Also, the jug is pretty bulky, so storing it can be challenging as well. In rare cases, the blender jar can crack under pressure, which can be a safety hazard.
Pros
Powerful 1,100-watt motor
Four speed settings
Two Nutri Ninja single-serve cups
Dishwasher-safe parts
Locking lid with an easy-pour spout
Cons
Jar can be too bulky for some users
In rare cases, the jug can crack under pressure
2. NutriBullet Personal Blender
When it comes to staying healthy, you want to get as many nutrients from your food as possible. Blending makes it easier for your body to absorb vitamins and minerals, far better than it can when you eat fruits and vegetables whole. This nutrient extraction is the primary design function of the NutriBullet. Drinking healthy smoothies has never been more efficient.
Cyclonic Blades
Some blenders use raw power to puree your foods. Although the NutriBullet only has a 600-watt motor, its blades are specially designed to cut through even tough, fibrous materials. Feel free to make green smoothies with kale, wheatgrass, and other ingredients you may not have thought of before. Best of all, the way the machine works, your beverages are ready in less time than you think.
Easy to Clean
One issue that can plague some conventional blenders is that they are tough to clean. While it's nice to have smaller jars, it can be tricky to get to the bottom to clean out any residue or stuck-on materials. Fortunately, the NutriBullet makes cleaning easy in two ways. First, the travel-size cups are dishwasher safe, so don't worry about having to scrub them by hand. Second, the blades come off so that you can rinse them immediately after each use.
What We Liked
Since the NutriBullet is a single-serving machine, we like its speed and efficiency. If you just want to make some green smoothies in the morning, this blender is perfect for getting you out the door quickly. We also appreciate the durable construction and dishwasher-safe components.
What We Didn't Like
If you want to make enough smoothies for everyone, you'll have to spend a lot more time blending. Plus, this model only has one setting, so you can't do much beyond juicing and nutrient extraction. If you want something more versatile, look elsewhere.
Pros
Powerful cyclonic blades
Fast and efficient nutrient extraction
To-go cups for convenience
Easy to clean
Durable construction
Cons
Only one speed setting
In rare cases, the blade gasket can come off, forcing you to buy a new set
3. Oster Blender Pro 1200
While brands like NutriBullet and Ninja have been making waves in the blending industry in recent years, you can't discount some OG brands like Oster or Blendtec. This company makes tons of kitchen appliances, so it knows a thing or two about reliability and performance. The Oster Pro 1200 Blender is an excellent option for making all kinds of beverages and dishes.
Pre-Programmed Buttons
Although it's nice to have multiple speed settings, there is a bit of a learning curve with most blenders. Depending on what you're trying to make, there can be some trial and error involved, particularly if you want a thicker, less-processed beverage.
Fortunately, the Oster Pro 1200 Blender comes with three pre-programmed settings. There's a button for green smoothies and frozen beverages, another for chopped foods or salsas, and a final button for milkshakes. You may not even need the other four options.
Dual-Direction Blades
When it comes to power, the Oster Pro 1200 has you covered. In fact, the name stems from the size of the motor, which delivers 1200 watts. What sets this smoothie blender apart from the pack is that the blades spin in both directions - forward and reverse. With this dual-processing design, the blender works more efficiently, meaning that it will last much longer. Clogs and clumps are no longer issues with the Oster.
What We Liked
Overall, the Oster Pro 1200 is a highly versatile and powerful blender. We like that it comes with a to-go cup for quick and easy morning smoothies, as well as a generously-sized jar for more servings. The dual-direction blades are a nice touch, and we really appreciate the convenience of pre-programmed buttons. No more guessing!
What We Didn't Like
Although this model is reliable, it's not quite as durable as others we've seen. We've seen some users report the motor dying unexpectedly, as well as blade tips breaking off. These complaints are rare but worth noting.
Pros
1200-watt motor
Three preset buttons
Four manual controls
Large blending jar and a to-go cup included
Dual-direction blades
Cons
Motor may shut off unexpectedly
In rare cases, the blade tips may break off while blending
4. KitchenAid Diamond 5-Speed Blender
Like Oster, KitchenAid is another reliable brand known for making tons of high-quality kitchen appliances. The company makes several blenders, but the Diamond 5-Speed Blender is by far the highest-rated. Here is what you can expect from this machine.
Multiple Color Options
Typically, blenders come in either black or some shade of gray. While this color palette works for most kitchens, it can be rather drab, particularly if you have enough space to leave the blender out at all times. Fortunately, for those who want to express their creativity, KitchenAid allows you to choose from 21 different color options. Many of them are variations on the black/gray scheme, but you can find blue, yellow, red, and green models as well. Customize your blender and make your kitchen pop!
Intelli-Speed Motor
One challenge that can come from making smoothies is when you have a mix of soft and hard ingredients. Typically, you will have to blend the more challenging stuff (i.e., ice) first and then add soft foods afterward. However, with the KitchenAid Diamond Blender, you can mix everything at once. The motor has an Intelli-Speed function, meaning that it adapts to your ingredients. While there are manual power settings, you don't have to use them. Talk about convenience.
What We Liked
As far as kitchen blenders go, the Diamond is one of the most reliable. While it doesn't have any specific bells and whistles, it does its job very well. One particular highlight is how well this machine crushes ice. The Intelli-Speed motor also adds more convenience when making smoothies in the morning. You will appreciate this blender for years to come.
What We Didn't Like
Although the motor is helpful, it is quite heavy. If you have to put this model away after each use, you will want to make sure that it doesn't create too much hassle. Otherwise, it might be more trouble than it's worth, especially if you use it often.
Pros
Five manual speed settings
Intelli-Speed motor
Durable construction
Anti-shatter jar
Many color options available
Limited five-year warranty
Cons
Heavier than other models
In rare cases, the motor may overheat and shut down
5. Ninja Foodi SS531
If you want the ultimate kitchen appliance, the Ninja Foodi Blender has you covered. This one machine can make smoothies, act as a food processor, and even make dough for baking. There are so many possibilities that you'll be spending more time in the kitchen trying to see what all you can accomplish.
Cooking Attachments
Typically, blenders have one set of blades at the bottom of the machine. As they spin, they create a vortex that drags foods down so that everything gets mixed correctly. While this system is useful for most needs, it can be relatively inefficient in others.
To make the Ninja Foodi more versatile, it comes with three sets of blades. One set is like we described, which is perfect for smoothies and other mixed beverages. Another set has multiple tiers of blades, making it ideal for food processing, including ice cream. Finally, there is a dough blade that helps you mix solid ingredients.
In addition to the blades, this blender comes with a massive 72-ounce jar, a personal 24-ounce to-go cup, and a smaller 14-ounce smoothie bowl. There are no limitations to what you can make.
Six Preset Programs
Another element that sets the Ninja Foodi apart is its iQ motor. Rather than having to guess the right speed, you can choose from six different preset options, including extract (high-speed), dough, chop, spread, smoothie, and bowl.
Even better, the control knob allows you to adjust the speed slowly and incrementally. Rather than pressing individual buttons, you can twist the knob to get more precise control over your results.
What We Liked
There are so many benefits of the Ninja Foodi that it's hard to narrow them down. We like that this machine is so versatile, meaning that we can use it for a wider assortment of dishes and food processing. The multiple containers are also convenient so that we don't have to pour mixtures into a separate container. Instead, we can mix and enjoy immediately.
What We Didn't Like
The dough blade is a nice addition, but it can be hard to use correctly (without breaking). If you use the multi-tiered blade, you need to be extra careful when pulling it out of the machine, unless you like having tons of nicks and cuts on your fingers.
Pros
Powerful 1400-watt motor
Multi-use food processor and blender
Six preset options
Adjustable speed control knob
Durable blending jar
Cons
Multi-tiered blade can be hazardous when handling
Dough blade breaks relatively easily
6. Vitamix Series 750 Blender
When it comes to high-performance blender brands, Vitamix is one of the oldest and most respected. The company started producing commercial and consumer-grade blenders back in the 1930s, and they haven't had much need to improve upon the initial design. Overall, a Vitamix blender is rugged, reliable, and easy to use.
Five Automatic Settings
Typically, blending requires constant attention. However, if you want to be able to set the machine and walk away, you will appreciate the settings offered by the Vitamix 750 Blender. Since these models were initially designed for commercial purposes, you can simply press a button, and the machine will do the work.
To make it even easier and more versatile, the 750 comes with five preset options, including crushing ice, hot soups, and making smoothies. You can even mix ice cream if you like. While this blender doesn't come with any special attachments, it is quite handy for many dishes.
Self-Cleaning Option
One of the best features we've seen overall is the self-cleaning button on this powerful blender. All you have to do is put some hot water and soap into the machine and let it do the rest. Stop reaching down and scrubbing sharp blades - save your fingers and save time in the process.
What We Liked
No matter which model you get, Vitamix blenders are some of the best options available. We like the powerful motor, the preset settings, and the fact that this machine can self-clean. What more do you need?
What We Didn't Like
Because Vitamix is a high-end brand, you can expect to pay a lot more than you would for other, newer blenders. Remember, this machine is designed for commercial purposes, so it's built for heavy use and reliability. If you're not planning on using it that much, it's not very cost-effective.
Pros
Rugged construction
Automatic blending
Self-cleaning option
Commercial-grade parts
Cons
More expensive blender than other models
7. Breville BBL620SIL Countertop Blender
Last but certainly not least is this blender from Breville. While this brand is not as well-known for making blenders, this countertop blender is highly efficient and works well for making smoothies and frozen beverages. Let's see what it has to offer.
Quiet Motor
If you live with other people, you know that it can be annoying when someone uses the blender at inopportune times. For example, if you're making a smoothie in the morning before heading to work, you have to be careful not to wake your roommates.
Fortunately, that's not as much of a problem with the Breville Countertop Blender since it has a much quieter motor than most other models. We're not saying that it's whisper-quiet, but there is a noticeable difference compared to the competition.
LCD Screen
This blender comes with three pre-programmed settings, each of which has a specific timer. Unlike other blenders, you can see what this machine is doing, thanks to the built-in LCD screen. Not only can you set it and forget it, but you can pay attention to the timer to know when your beverage is complete.
Best of all, the Breville has an auto-clean function to help save even more time.
What We Liked
Overall, this is one of the more high-tech blenders we've seen. We like the LCD screen and the auto-clean setting. As far as smoothie blenders go, this unit is top-notch. We also like it for frozen beverages, as it can chop ice like a champ.
What We Didn't Like
As a rule, high-tech gadgets are not always designed for rough use, and this blender is no exception. While it works wonders for the daily smoothie, don't expect it to keep up if you like to blend tons of beverages. The motor can overheat, and the LCD screen can wear down faster than other components.
Pros
Surgical-grade stainless steel blades
Built-in LCD screen
Three pre-programmed settings
Auto-clean function
Countdown timer
Cons
In rare cases, the motor may shut off unexpectedly
Not designed for heavy use
Final Verdict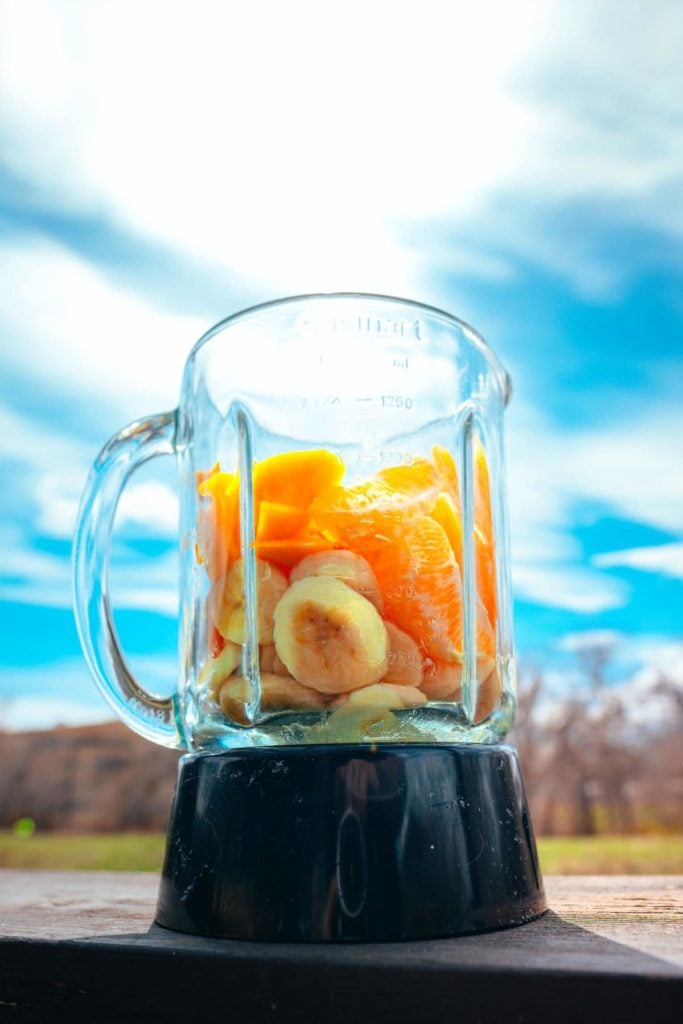 We've seen some excellent blenders on this list, but not all of them are ideal for all users. If you're looking for a cheap blender, we highly recommend the Oster or NutriBullet, as they won't set you back too much. For those looking for a powerful blending machine, either Ninja model will make you a master of the kitchen. Otherwise, if you're only trying to find a simple, reliable blender, any of the other models are perfect. Whether you just want to make smoothies, or you're trying to expand your cooking repertoire, the right blender can make a huge difference. Happy blending!