St Germain is a French elderflower liqueur that has a slightly sweet, floral taste with a fruity, herbaceous undertone. It is highly regarded by bartenders around the world for having well-balanced flavor and versatility.
If you can't get your hands on a bottle, it's too expensive, or you simply want a different flavor, then keep reading. We've created a list of St Germain substitutes that'll help you finish any cocktail without it.

Table of Contents
What can I use instead of St Germain liqueur?
To replace St Germain, you can use Elderflower Syrup or cordial for a non-alcoholic option. Giffard, St Elder, RoomeR Aperitif, or Elderflower Gin are also useful replacements for your next cocktail.
1. Elderflower syrup
A bottle of Elderflower Syrup is a cheap replacement for St Germain. Respected brands like Monin provide sweet, floral highlights to drinks along with a delicate aroma. It's an excellent no-alcohol drink for mocktails, sodas, teas, and recipes like baked goods and desserts.
To include alcohol in your drinks, combine the syrup with gin or vodka. This combination can be mixed into drinks or sipped straight up.
Elderflower syrup is commonly available from bartending supply stores or online. If you can't find any, well-stocked grocery stores often range elderflower cordial. Brands like Belvoir Farm infuse fresh elderflowers with sugar, water, and lemon juice.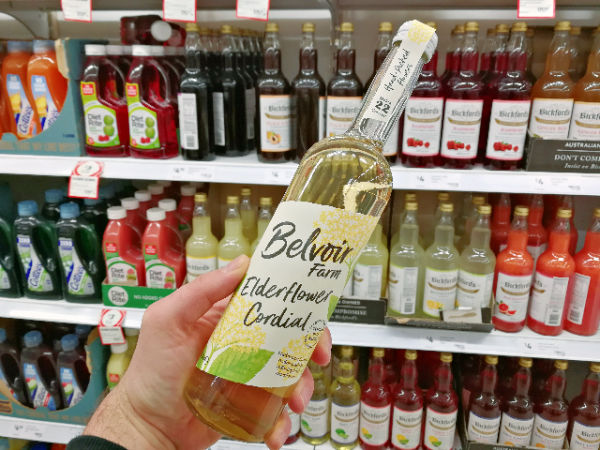 2. Giffard Fleur de Sureau Sauvage
Since 1885, Giffard has built a solid reputation for making quality liqueurs. Its Fleur de Sureau Sauvage is made from macerated hand-picked elderflowers and has won numerous awards.
Many seasoned elderflower liqueur drinkers consider this a better drink than St Germain. It is a clean tasting drink with plenty of punchy floral flavor. Use it in any of your favorite cocktails – it's delicious added to a Hugo or St Germain Spritz with prosecco or quality champagne.
A big benefit of buying Giffard elderflower liqueur is the price. Although not cheap, it is certainly more affordable than St Germain.
3. St. Elder
St Elder is another brand of liqueur that is made in small batches using elderflower blossom extract. It has a lychee aroma with citrus and honey notes. Those looking for a low-cost replacement should consider using St Elder.
Like St Germain, it is a versatile liqueur, and you can pair this drink with wine, beer, or spirits. However, St Elder is much sweeter and lacks the finesse of the bottle it's trying to replace. Some people consider St Elder to be syrupy and artificial in taste with a stronger alcohol smell.
There is a wide range of elderflower liqueurs on the market. If St Elder doesn't take your appeal, then other popular brands include:
Marie Brizard
Bols
Pür Likor
De Kuyper
Cote Jolie
Bitter Truth
Fiorente
Thatcher's
Bertina
From our experience, the cheaper brands usually have an Achilles heel in cocktail making. They're either too floral and overpower the other ingredients in cocktails, or the neutral spirit is too harsh. Try not to skimp on quality if you can.
4. RoomeR Elderflower Aperitif
RoomeR is an aperitif that has a unique mix of flavors that includes elderflower and a range of additional ingredients.
Made in Belgium, the manufacturer cultivates their own flowers and manually produces every bottle by hand. The result is a sweet drink with a powerful taste of blossom and a subtle acidic, lychee undertone.
We can easily imagine using a bottle of this for a twist on the traditional Martini or to make an Elderflower Collins. Your biggest challenge will be finding RoomeR in liquor stores. Searching online may be your only option, depending on where you live.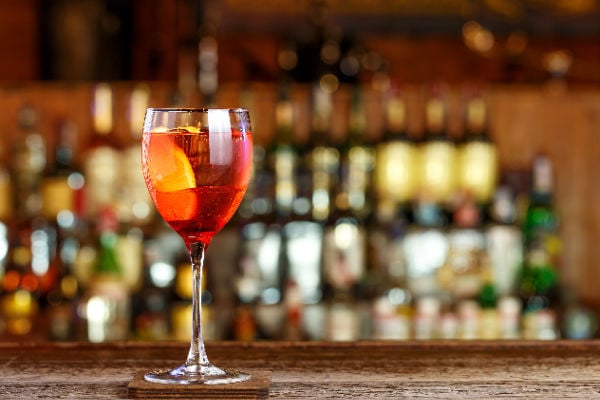 5. JJ Whitley Elderflower Gin
For an elderflower-style drink that packs a stronger alcoholic punch, a bottle of JJ Whitley Elderflower Gin is hard to beat. This liquor is crafted using unique botanicals like cape gooseberries and fruit from the Baobab tree.
JJ Whitley's gin is sweet and floral. The taste of elderflower can't be missed, but it also has hints of honey and orange bloom.
This bottle won't save you any money if you buy it instead of St Germain. But gin lovers will certainly appreciate this choice. In cocktails reduce the quantity as it contains 38.6% alcohol.
6. Tempus Fugit Liqueur de Violettes
If you don't enjoy the taste of elderflower but want a flowery alcoholic beverage then try Tempus Fugit Liqueur de Violettes. This drink has experienced a rise in popularity as classic cocktails like the Aviation have made their comeback. It's also delicious added to a Mojito Parisien or splashed into Lillet Blanc as a digestif.
Related reading: Discover some useful Crème de Violette substitutes here.
7. Lychee Liqueur
St Germain has an unmistakable lychee taste, so a lychee liqueur will make a decent substitute if you're in a pinch. Add it to a champagne cocktail or shake it into a Margarita or Cosmo. Other fruity drinks you could use are apple or blackcurrant liqueur.
Related reading: What's the difference between a mangosteen and lychee?
8. Rosewater
Another great no-alcohol replacement for St Germain is rosewater. You get a similar style of floral drink, perfect for cooking and mocktails. Orange flower water will also work well.
9. Make your own
If you have elderflowers growing nearby or you can buy some from a specialty store then making homemade elderflower liqueur is worth the effort.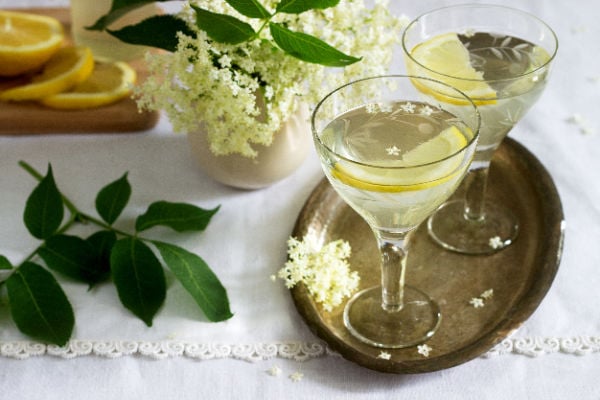 Ingredients
20 elderflower heads, stems and leaves removed
4 cups 100 proof vodka
½ cup sugar
½ cup water
1 lemon, zested into strips
Method
Add flowers and lemon zest to a jar or suitable container and pour vodka over top. If you run out of room save the vodka for other uses.
Seal the jar's lid and position it in a cool, dark place away from direct sunlight or heat sources for 1-2 weeks. Shake every day to assist with the infusion process.
Strain the liquid through a sieve and discard the flowers. Pour the liquid through a cheesecloth or coffee filter a second time to remove any remaining solids.
Add sugar and water to a small saucepan and heat on medium until dissolved. Allow cooling then pour into the elderflower liqueur. Shake then store refrigerated until you're ready to use it.
Related reading:
What are some great alternatives to Italicus?
What are the best Goldschlager substitutes?
Summing up
St Germain is an excellent drink that is super-versatile in cocktail making. If you need an alternative without alcohol, then Elderflower Syrup or cordial are cheap, easy-to-find options. They're great in drinks or cooking recipes.
Giffard, St Elder, or RoomeR Aperitif are all similar drinks that'll work in any cocktail like French 75 or French Gimlet. For a higher alcohol content spirit, get a bottle of Elderflower Gin.
If you are keen on finding a low-cost elderflower liqueur then make your own by infusing the flowers in vodka. You'll need at least a week to produce a homemade version, but the wait will be worth it.