If salt and pepper are the only seasonings on your kitchen table, you might want to make room for a third. With the perfect balance between earthy, bright, and herbaceous, zaatar can bring a punch of flavor to all of your favorite Middle Eastern cooking. Though if you don't have any just yet, you can still get started with one of the best substitutes for zaatar.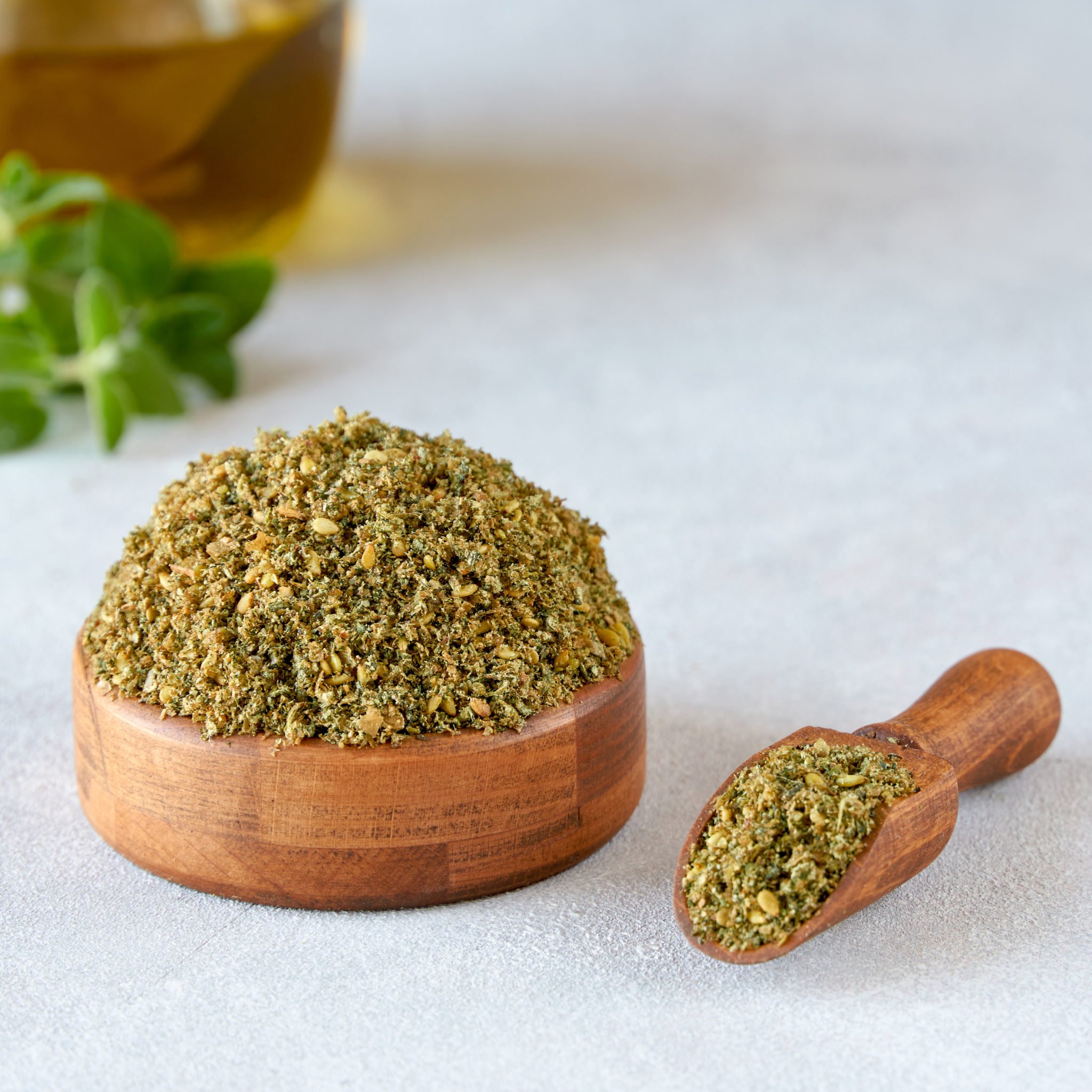 Since it has such a unique flavor, finding an exact match might be difficult. But if you want a quick way to approximate its taste, lemon pepper seasoning can be a good option. It offers all the bright acidity of sumac alongside the earthy spice of black pepper.
Table of Contents
Best Zaatar Substitutes
1) Lemon Pepper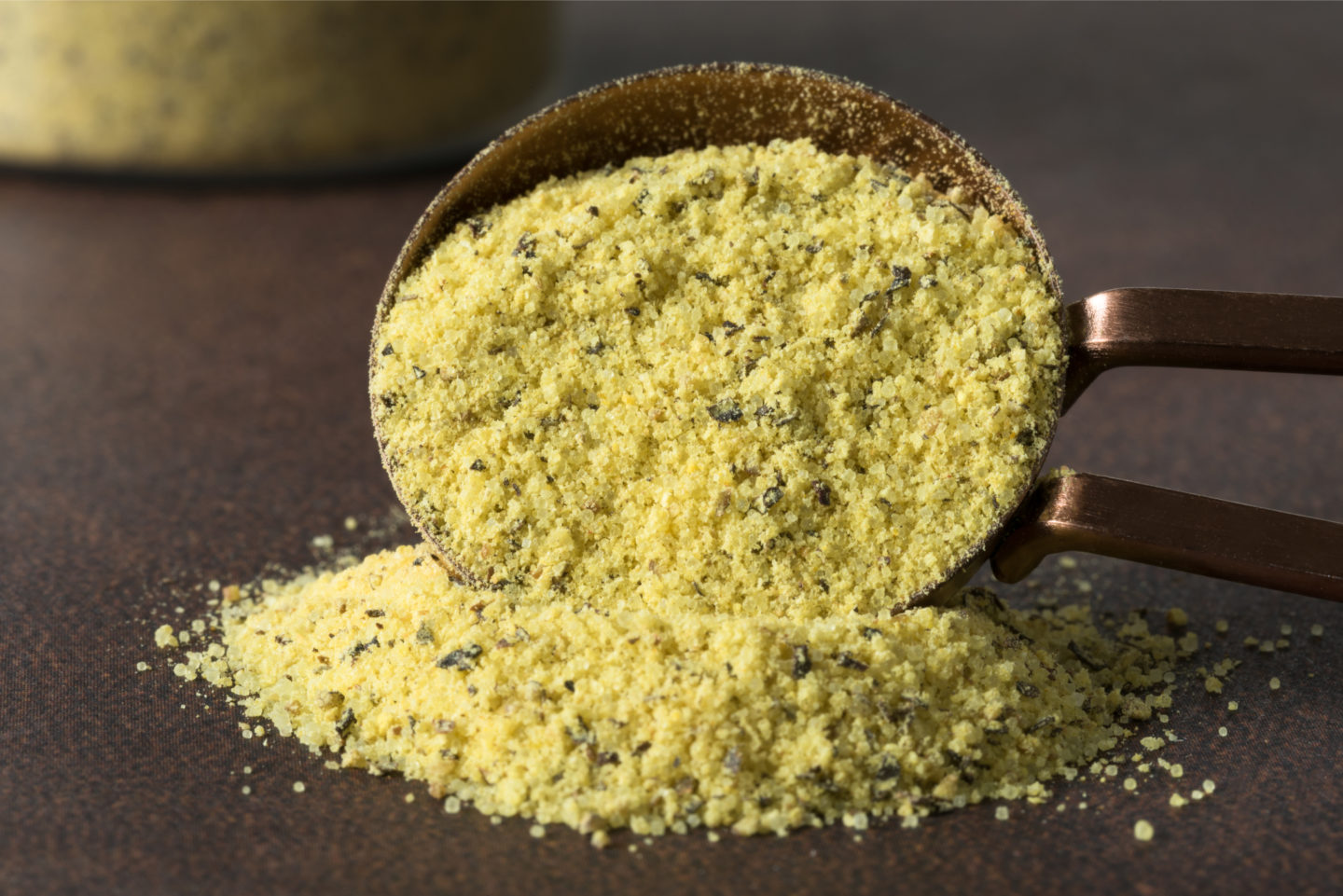 Lemon pepper is a common spice blend for seasoning fish and other meats, adding spice and bright citrus notes. This combination makes it a great zaatar alternative, especially when combined with foods that could use a bit of extra heat. Just make sure not to use too much, as the black pepper can overpower other flavors.
The other factor to keep in mind is the lack of sesame seeds. You can add sesame seeds if you have them or leave them out if you're cooking a dish that already has earthy notes in it, like barbecued meat.
Most storebought varieties of lemon pepper use shelf-stable citric acid rather than real lemon. This can be good for a quick burst of flavor, but if you want a fruitier taste closer to zaatar, you can mix your own lemon zest and pepper.
2) Lemon Thyme
Lemon thyme doesn't actually include lemon but is a variety of the popular herb that carries some of the same citrus flavors. It's a strong contender for the best zaatar substitute as it's easy to use, affordable, and available in many supermarkets. If you're using the fresh variety, you can sprinkle it directly on the top of your salad, meat, or stew when done for a burst of freshness.
However, even with its lemony flavor, it still doesn't have the same punch as zaatar with real sumac. That means you're best off using it in dishes with a bright and acidic component. Shakshuka with tomatoes is a good bet.
When preparing lemon thyme for serving, separate the leaves from the stems. The thinner stems are just fine to eat, but the thicker ones are woody and unappetizing.
3) Coriander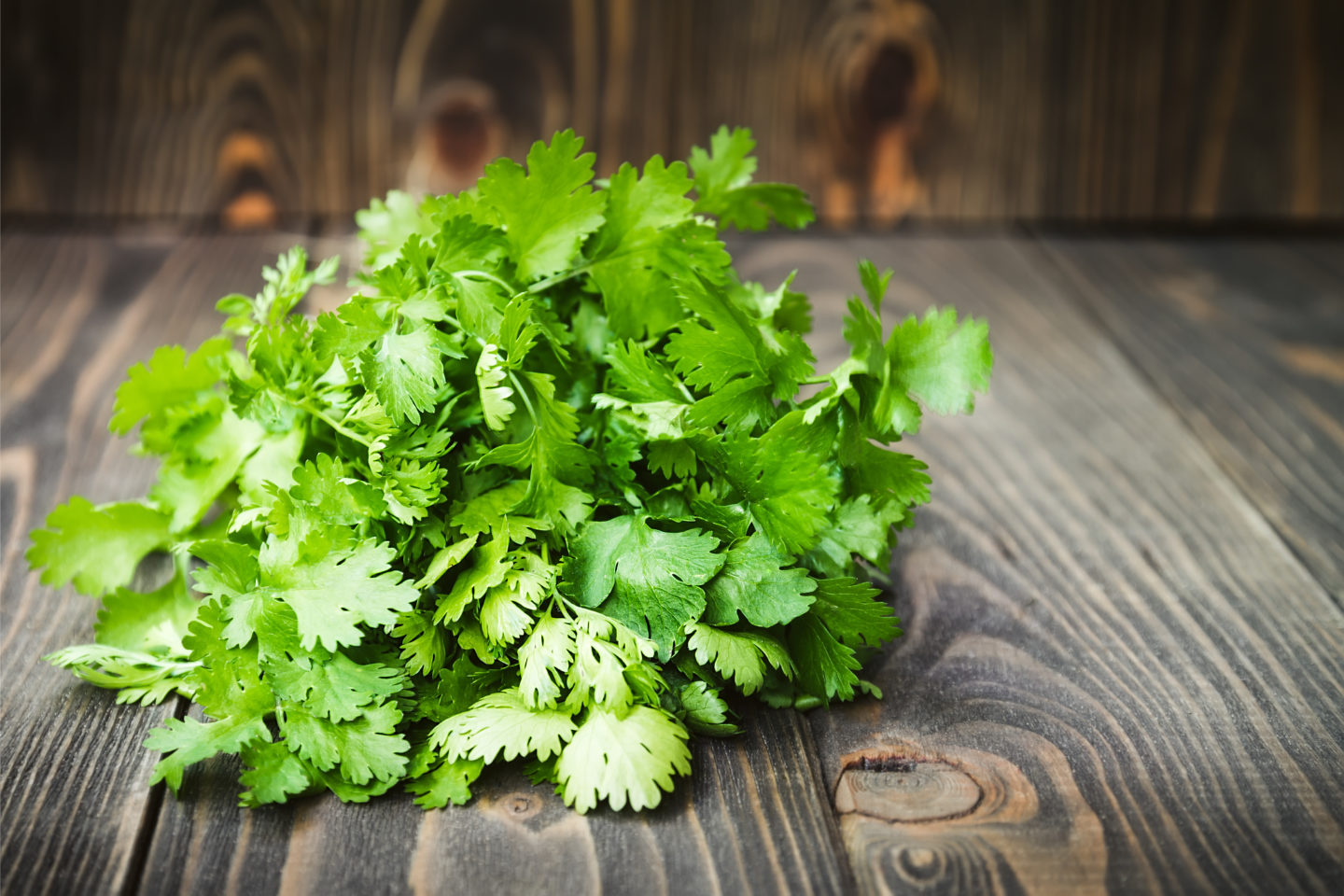 Coriander looks a bit like white peppercorns, though it has an entirely different flavor. Floral, citrusy, and mildly sweet, it actually does a decent job of simulating all of zaatar's three main ingredients. It isn't a powerful spice, so you can use it in a 1:1 ratio with zaatar.
Unlike zaatar, you can use coriander in your dishes while they are cooking. This will help distribute the flavor more evenly across the dish. Of course, it's still delicious when sprinkled on afterward.
Before using coriander, grind it finely with a spice grinder or mortar and pestle. Coriander goes great with lighter flavors like fruits and vegetables.
4) Shichimi Togarashi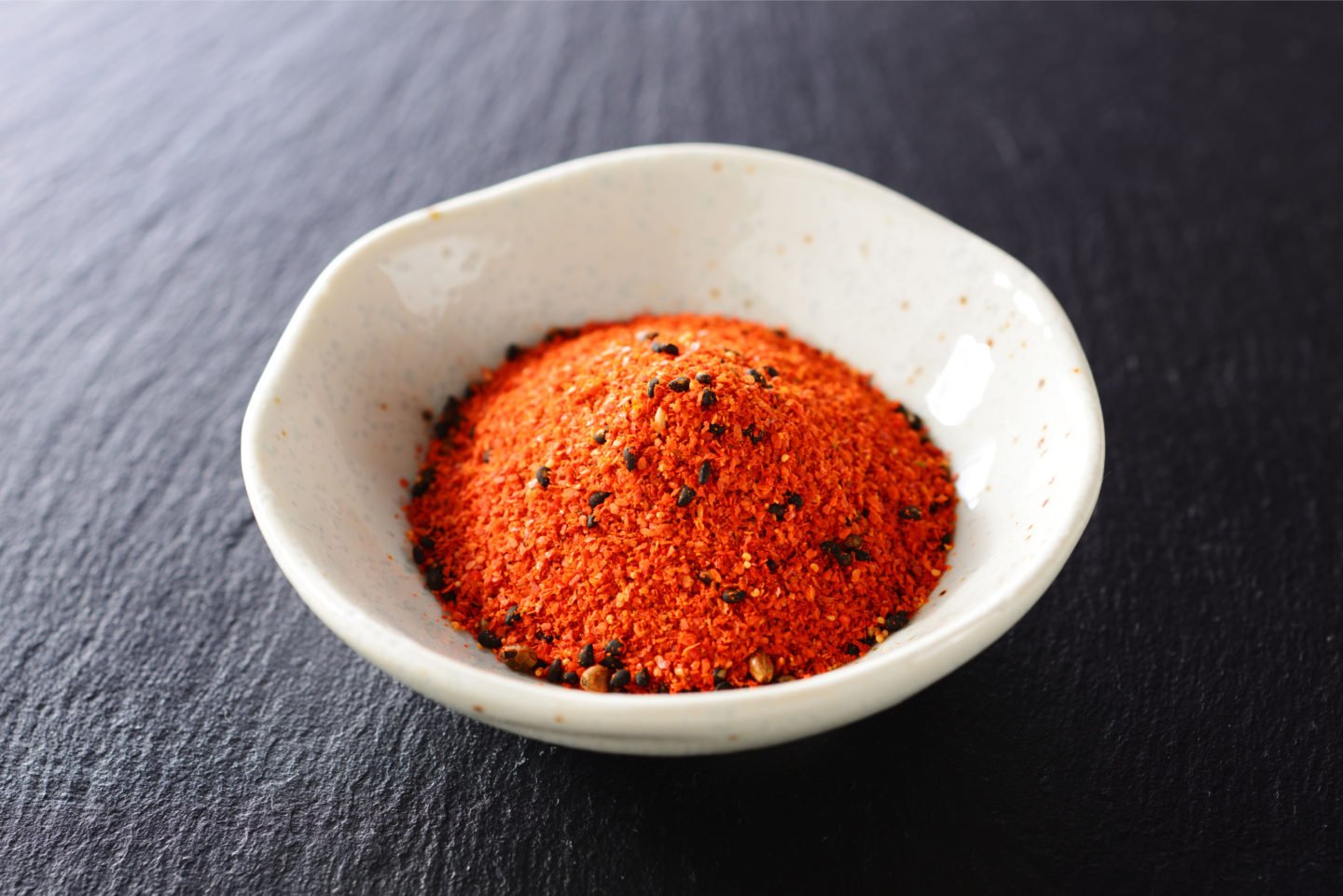 Shichimi togarashi is primarily made of chili flakes, seaweed, and sesame seeds, giving it a flavor similar to zaatar but with a distinctly Japanese twist. While some of the flavors it brings are a bit different, it has a level of complexity that's on par with its Middle Eastern counterpart.
Japanese food often includes deep, rich umami flavors which pair perfectly with shichimi togarashi. That means it's best substituted for zaatar when you're seasoning meat, fish, mushrooms, or other dishes with meaty flavors. Just make sure you're prepared for the extra spice that comes with it!
5) Mixed Herbs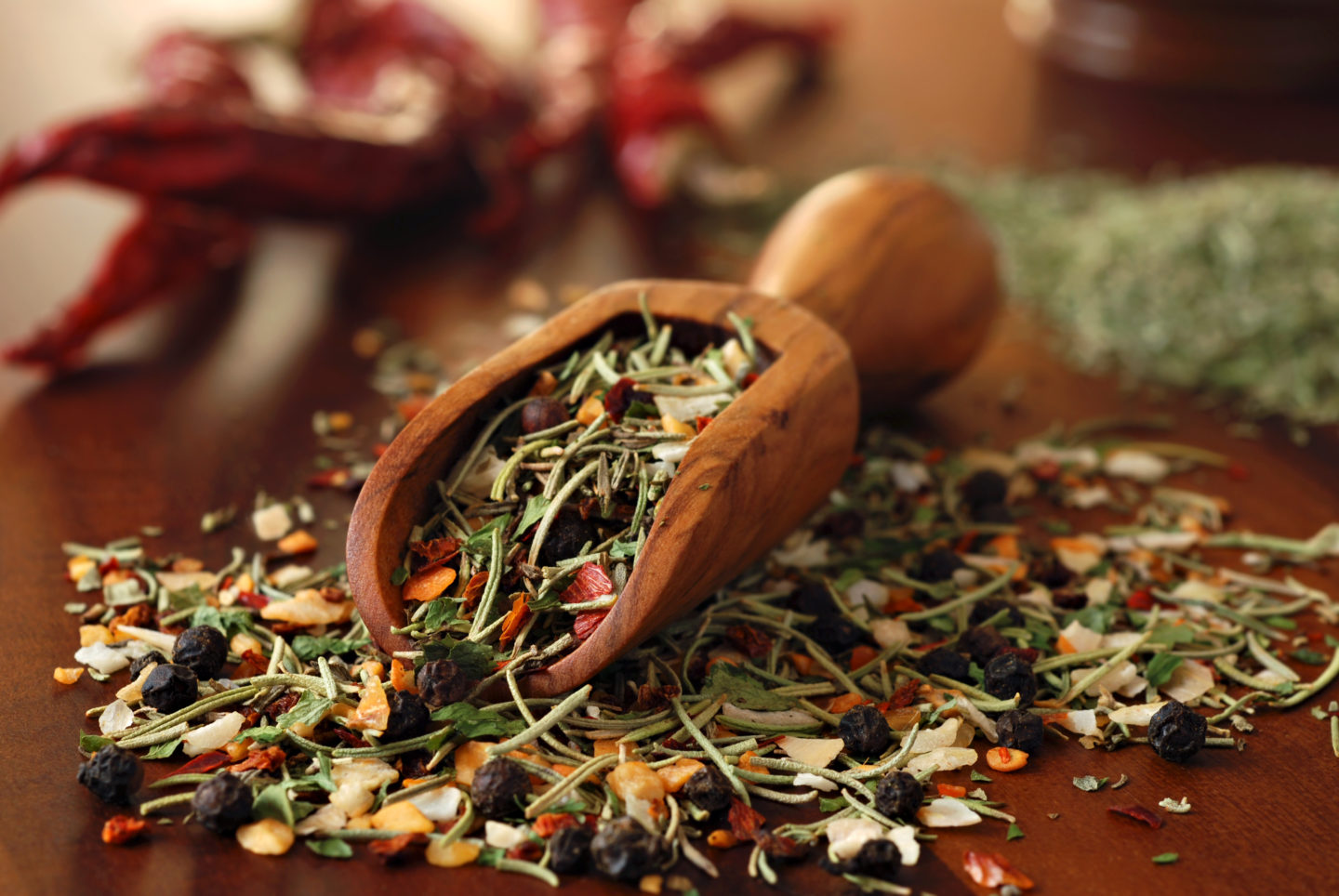 While herbs are only one component of zaatar, choosing the right ones can bring a nice level of complexity to your food. A combination of thyme, oregano, and marjoram can go a long way toward simulating the herbaceous flavor of zaatar. Stick with fresh herbs for best results, and sprinkle them on your finished dish before serving.
The key to substituting mixed herbs for zaatar is pairing it with the right dish. Since this alternative lacks both the earthy flavor of sesame and the citrusy notes of sumac, you'll want food that does both on its own. Roasted vegetables can be a good choice, as can hummus.
For a bit of extra flavor, add lemon zest or lemon juice. This will brighten up the dish, especially when used on meat.
6) Italian Seasoning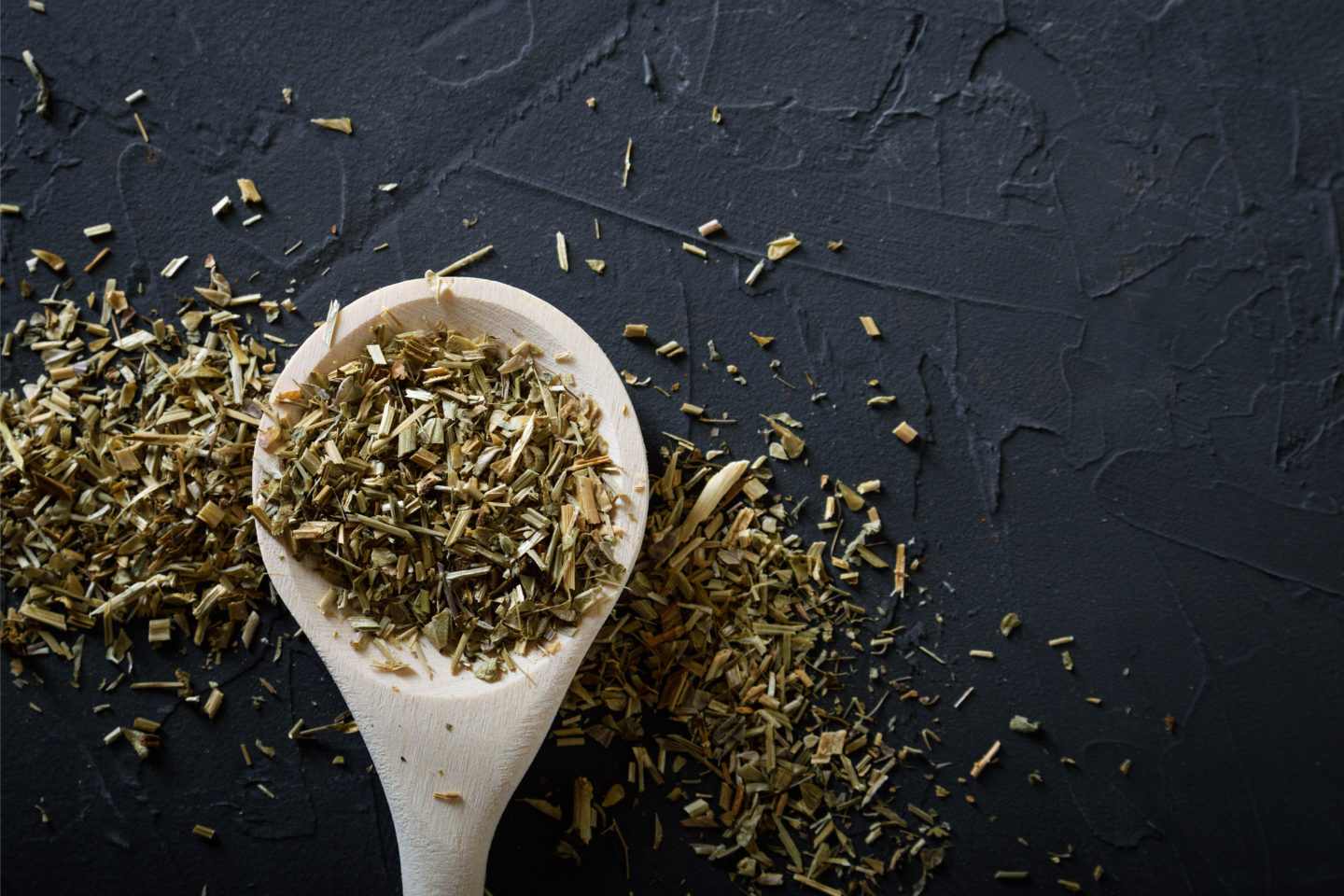 If you want a readily available herb blend, Italian seasoning can be a convenient choice. It usually includes basil, oregano, thyme, and marjoram for a balanced and complex flavor.
If you look at the list of herbs above, you'll probably spot a few familiar ones. Italian seasoning actually includes all of the traditional herbs in zaatar. The main difference is the addition of basil, which will give your food a slightly sweeter, mintier taste. It's a great option when freshening up a thick tomato sauce.
When using Italian seasoning, keep in mind that it is made of dried herbs rather than fresh ones. You'll want to start with modest amounts to avoid a too strong flavor. Try one teaspoon for every tablespoon of zaatar, used while cooking or sprinkled on when serving.
7) Ground Sumac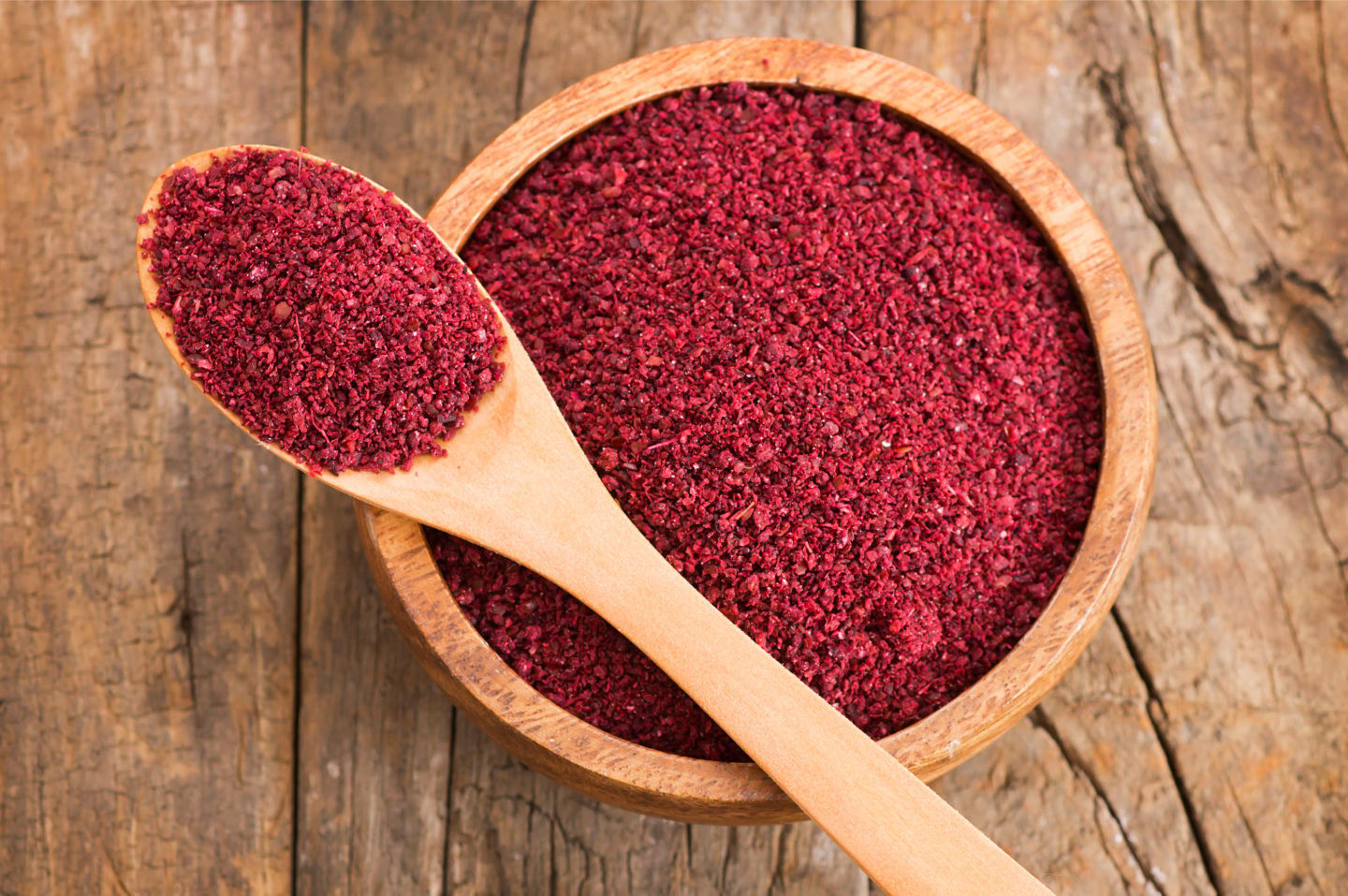 Ground sumac is only one of three main ingredients in zaatar, but it does more of the legwork than the other two put together. It has a bright, citrusy flavor that stands out in any dish, filling the role of vinegar or lemon. Just keep in mind that it is strong, so don't use more than a quarter teaspoon at a time.
Ground sumac is ideally paired with heavier or fattier dishes. Here, it can cut through the big and bold flavors, rounding out the taste and accenting it. If you want to balance it a bit, try using it with some herbs like thyme or oregano.
For best results, add your ground sumac after the food is cooked, just before serving. If added to a hot pan, it will quickly lose its flavor.
8) Lemon Zest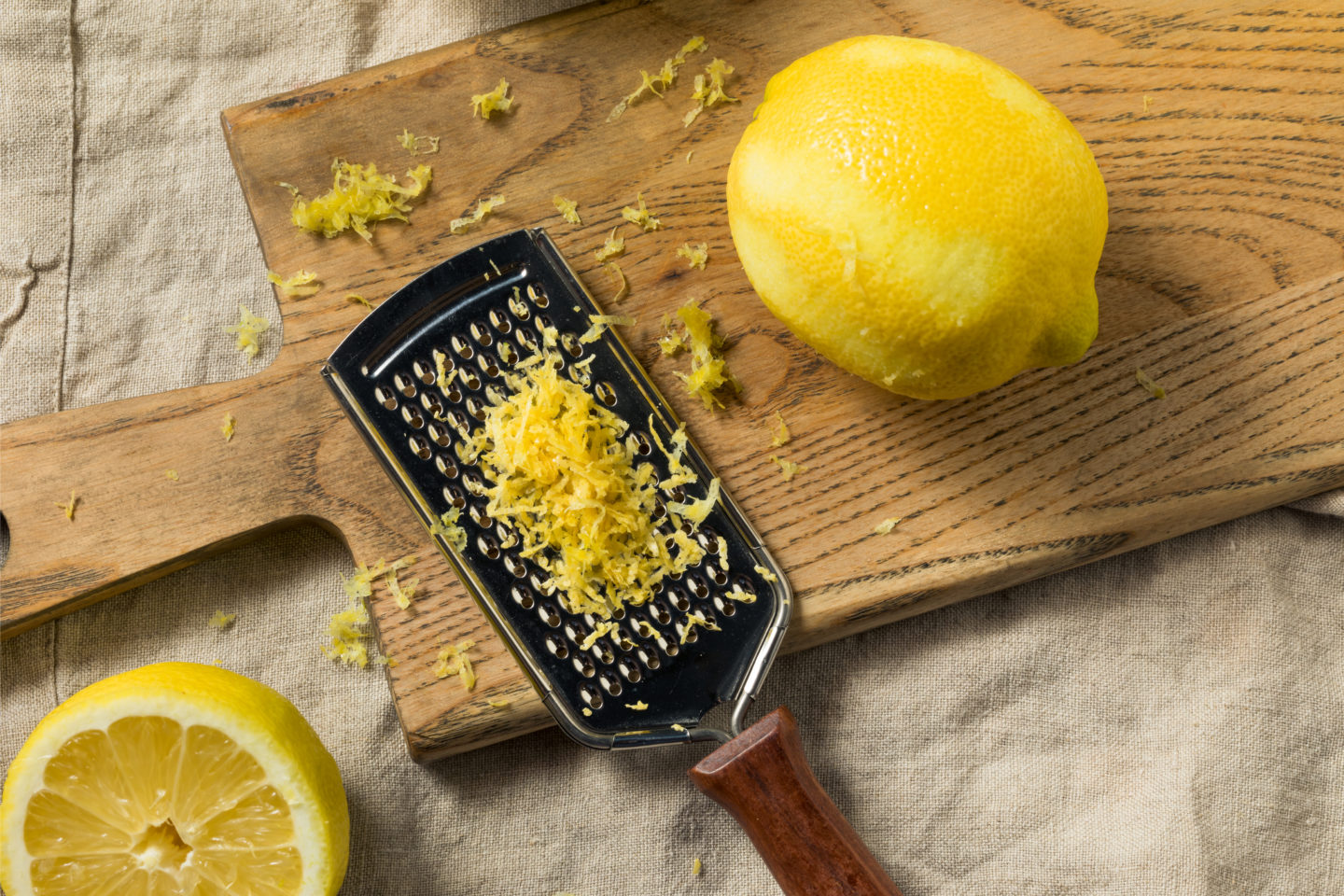 If you don't have ground sumac, lemon zest is the next best thing. It has a similar flavor, except that it is fresher and fruitier, which means it also does the work of zaatar's herb blend.
The best way to use lemon zest is just at the end of cooking, so it has time to incorporate into the hot food, but not so much that it loses its flavor. Most dishes call for one half to a full tablespoon, similar in quantity to zaatar.
The advantage of using lemon zest is that you can add lemon juice along with it. This will enhance its fruity flavor, which can be especially good on meat and fish.
9) Dukkah
Dukkah, also called duqqa and do'ah, is an Egyptian spice blend containing nuts, sesame seeds, coriander, and cumin. While it shares a similar geography and one key ingredient with zaatar, it has a distinctly different taste. Still, it can be a great way to liven up a dish and become a closer match when combined with other ingredients.
The best way to substitute dukkah for zaatar is by adding acidic and herbal elements to help balance the flavor. Lemon zest or sumac can be a great way to brighten its flavor, while thyme or marjoram can bring a nice herbaceous flavor.
No matter how you use it, dukkah is best suited to dishes with earthy flavors. Meat stews or curries are a great choice.
Summary Table
| Substitutes | Notes |
| --- | --- |
| Lemon Pepper | This pre-bottled seasoning blend is spicier than zaatar but adds plenty of flavors. |
| Lemon Thyme | A variety of thyme that has a brighter, more citrusy taste. |
| Coriander | A spice commonly used in Middle Eastern cuisine, it brings complex flavor, not unlike zaatar. |
| Shichimi Togarashi | This Japanese spice blend also includes sesame and other flavors reminiscent of zaatar. |
| Mixed Herbs | While they won't capture all the rich flavor of zaatar, the right blend can add complex flavor. |
| Italian Seasoning | This familiar blend brings a taste of the Mediterranean to any dish with just a shake. |
| Ground Sumac | As one of the main ingredients in zaatar, this ground berry packs a punch on its own. |
| Lemon Zest | You might be surprised how similar in flavor lemon zest is to ground sumac. |
| Dukkah | This is a different spice blend originating in Egypt, featuring some of the same spices as zaatar. |
Related Questions
What is zaatar made of?
The exact mixture can vary widely from region to region, but most zaatar blends include sesame seeds, ground sumac, and dried herbs. The herbs used differ greatest but commonly include oregano, thyme, and marjoram.
Where does zaatar originate?
Zaatar originates in the Middle East, where it is most commonly enjoyed today, along with North Africa. Saudi Arabia, Iran, Turkey, Isreal, and the United Arab Emirates all enjoy it as a regular accompaniment to food.
How do I cook with zaatar?
Zaatar is best used as a seasoning after food is cooked so the more delicate herb flavors can come through. Just sprinkle it over a shakshuka, salad, or cut avocado.