Starbucks has taken so much care to craft an incredible mocha sauce. Here is the low down on everything you need to know about this creamy, rich chocolate sauce and even how to make your own at home.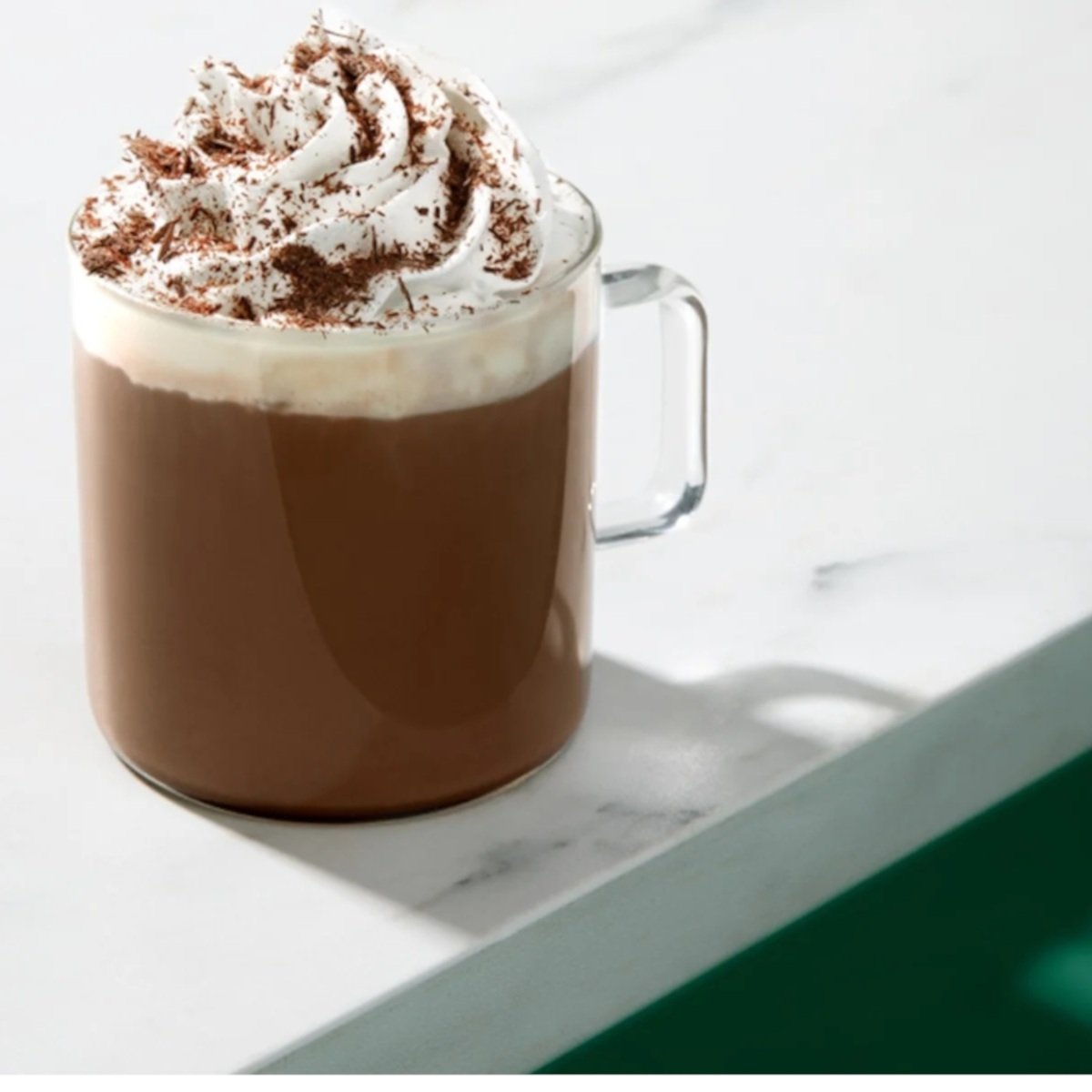 Table of Contents
What is Mocha Sauce?
First off, mocha sauce is the same thing as chocolate sauce. This means that both mocha and hot chocolate are made with the same chocolate sauce; the only real difference is that mocha sauce contains espresso shots and hot chocolate sauce does not.
Mocha sauce is typically made by combining chocolate with butter and milk. Starbucks mocha sauce contains cornstarch, cocoa, water, invert sugar, citric acid, and natural flavors. However, this is not made by the baristas. The sauce used in stores is shipped in from a Starbucks factory.
It is also worth noting that Starbucks mocha sauce is completely vegan, which isn't common for most.
What Does Starbucks Mocha Sauce Taste Like?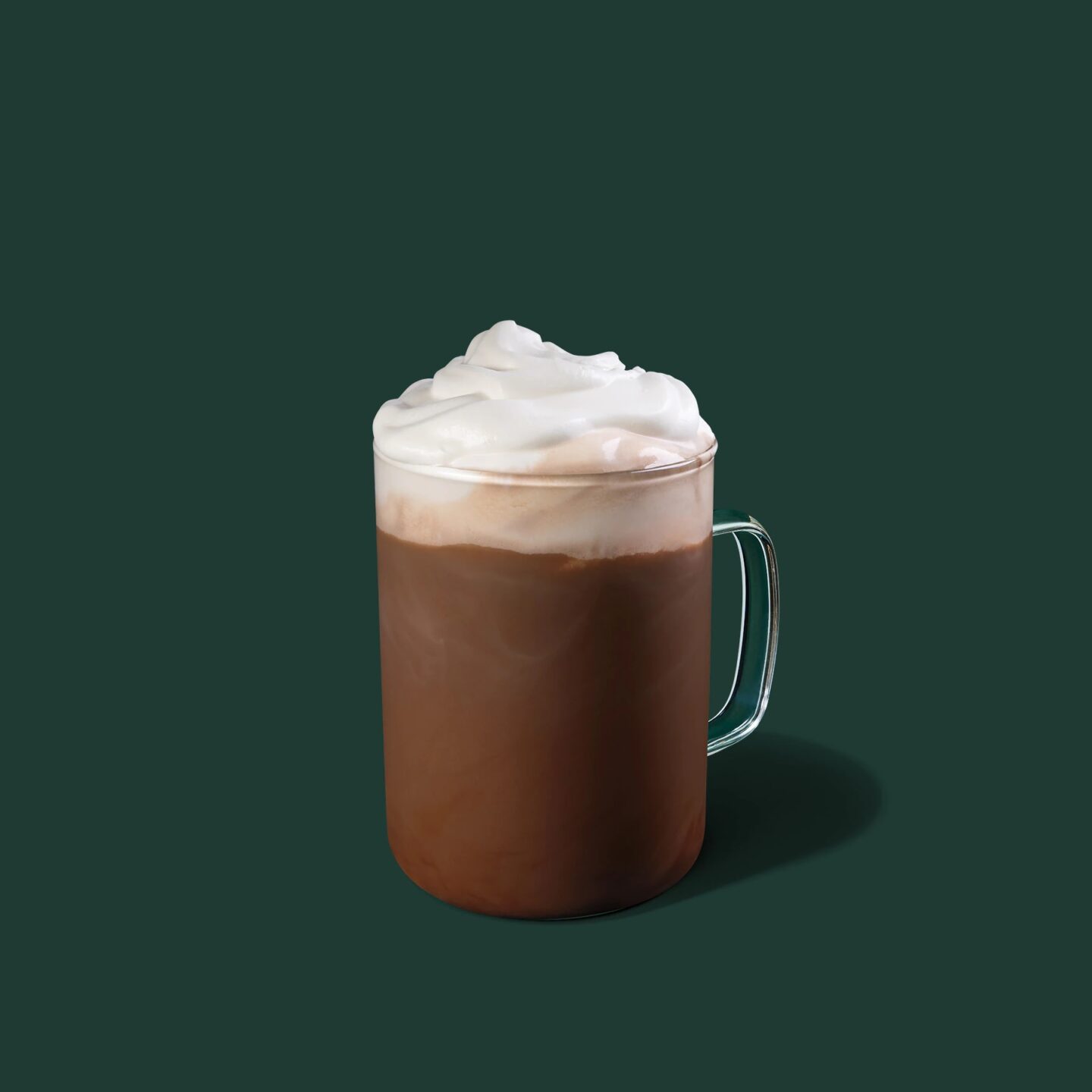 Mocha sauce at Starbucks has bold bittersweet flavors and a rich chocolatey flavor. The mocha sauce has cocoa additives, giving the sauce a deeper complexity than some other chocolate sauces. This sauce is also quite thick compared to some of the different sauces and syrups in the store.
Does Starbucks Sell Mocha Sauce?
If you were to head into a Starbucks location, they can't sell you the syrup, but they can make you any drink you'd like with the sauce. This means you could add it to hot brewed coffee, lattes, frappuccinos, cold foam, etc.
Certain retailers sell a Starbucks brand mocha sauce that is relatively similar to the stuff you'd get in your drink at Starbucks. This bottle comes in a 12-ounce size and can be used to make plenty of great copycat Starbucks drinks.
Are Mocha Sauce and Chocolate Drizzle The Same Thing?
Yes. When you get chocolate drizzle on a drink like a Mocha Frappuccino or a Hot Chocolate, it is the same sauce used to make your drink. The Starbucks baristas will pump it into a squeeze bottle to make it easier to put on top of your beverages.
Does Starbucks Have Other Kinds of Chocolate Sauce?
Yes, Starbucks has three different kinds of chocolate sauces. They are the regular mocha sauce, the white chocolate sauce, and the seasonal toasted white mocha.
While white chocolate sauces are technically not real chocolate sauces, they do contain by-products of cocoa beans. They still have a rich and creamy profile. The white chocolate sauce and toasted white chocolate sauce are fairly similar in flavor, but the toasted white chocolate sauce has a touch of butterscotch flavor.
How To Make Mocha Sauce at Home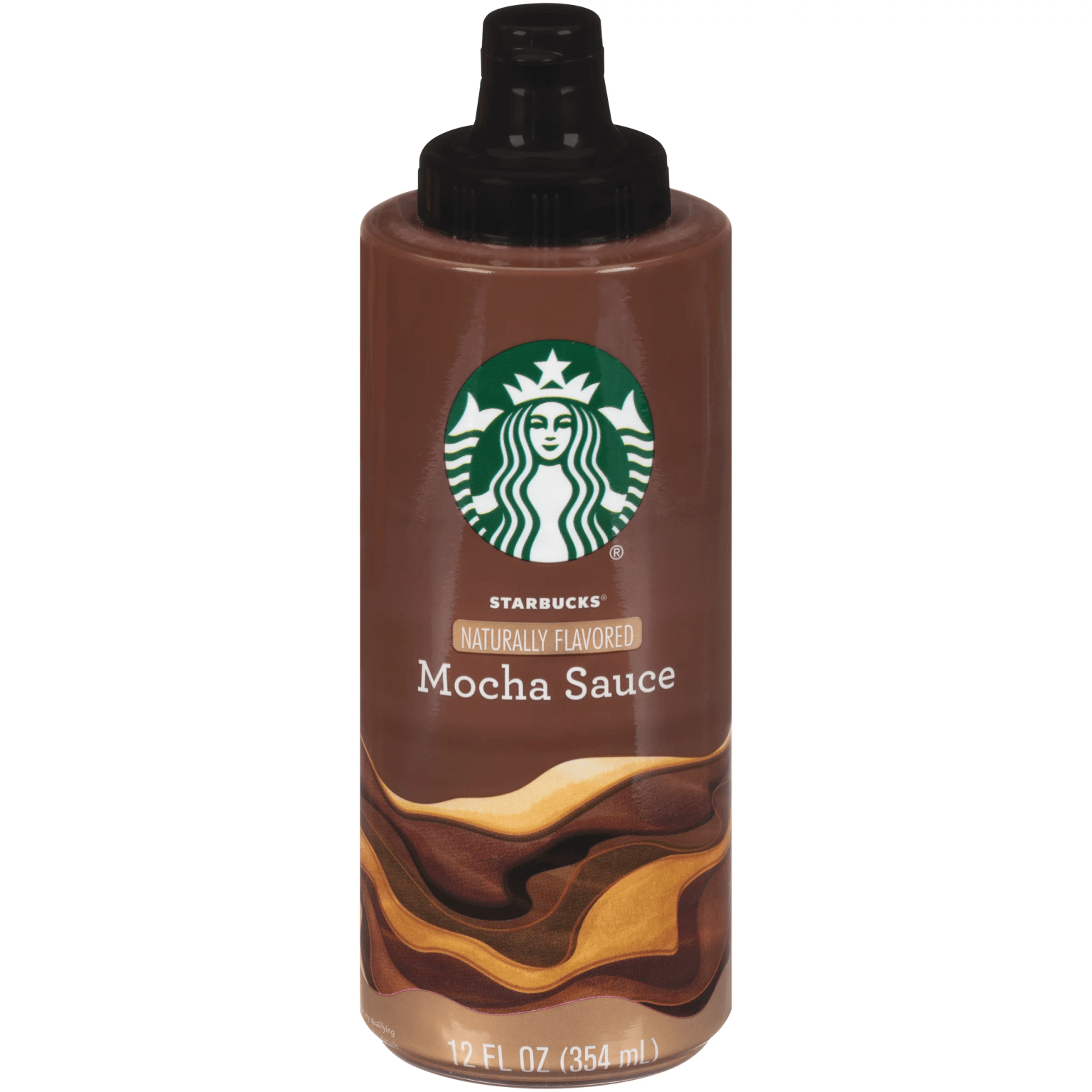 There are several ways to make your mocha sauce at home, but this is the best way I've found. Some recipes call for cocoa powder, but this one instead calls for chocolate chips. It will give this sauce a much creamier texture.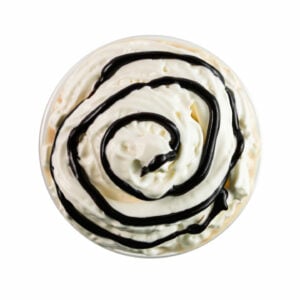 Mocha Sauce
This sauce only takes about ten minutes to make and is incredibly versatile. You can store this in your fridge for up to 5 days.
Ingredients
⅓

cup

Sugar

1

cup

Milk

⅓

cup

Water

2

cups

Chocolate Chips

1

tsp

Vanilla Extract
Instructions
Combine your sugar and water in a saucepan and bring it to a simmer. Stir it to combine sugar into the water to make a simple syrup.

Once your sugar is fully dissolved, and your sauce is bubbling, add your milk. You must keep your heat medium-low because you don't want your milk to curdle. Bring this up to a slow and gentle simmer.

Add your chocolate chips and mix them until they are all melted into a thick creamy sauce.

Add your vanilla extract and give it a final stir.
Notes
This recipe also calls for milk, but you could opt for a milk alternative or just water to make this sauce lighter in calories
Nutrition
Calories:
156
kcal
Carbohydrates:
17
g
Protein:
2
g
Fat:
9
g
Saturated Fat:
5
g
Polyunsaturated Fat:
0.3
g
Monounsaturated Fat:
3
g
Trans Fat:
0.02
g
Cholesterol:
3
mg
Sodium:
8
mg
Potassium:
151
mg
Fiber:
2
g
Sugar:
13
g
Vitamin A:
36
IU
Calcium:
33
mg
Iron:
1
mg
Final Thoughts
Mocha sauce and chocolate sauce are fantastic for so many uses. You can use them in your coffee to add flavor and complexity, as a dipping sauce, or even on top of your bowl of ice cream.