With its sweet, subtle, delectable taste, mirin is a favorite Japanese and Chinese cuisine ingredient. It balances the saltiness of other elements like soy sauce, perfect for making teriyaki, udon, and ramen. If you run out of mirin or can't find it in your local grocery stores, you can use some of the best mirin substitutes.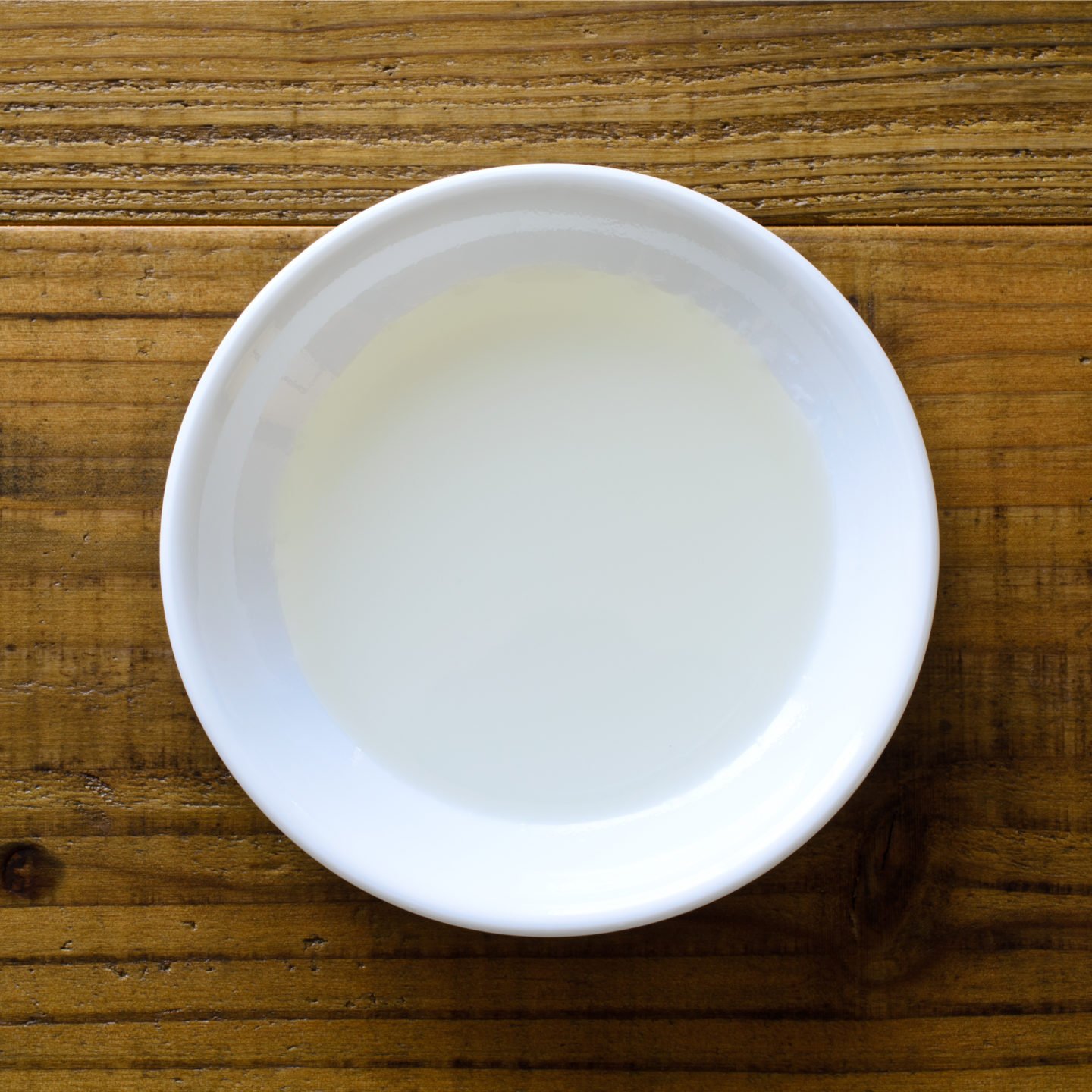 Even though it is made from rice, mirin contains a high alcohol level. Not to worry, though, as the alcohol evaporates when exposed to heat. But when used for a salad dressing or sauce, this high alcohol content might not be beneficial for everyone.
A great mirin substitute retains its taste and texture; it should be sweet but tangy, crisp with an umami flavor, and preferably has alcohol that adds to its texture. With this in mind, you can use aji-mirin, sake, dry sherry, rice vinegar, rice wine, white wine, white grape juice, balsamic vinegar, marsala wine, or vermouth as alternatives.
Table of Contents
Best Mirin Substitutes
1) Aji-mirin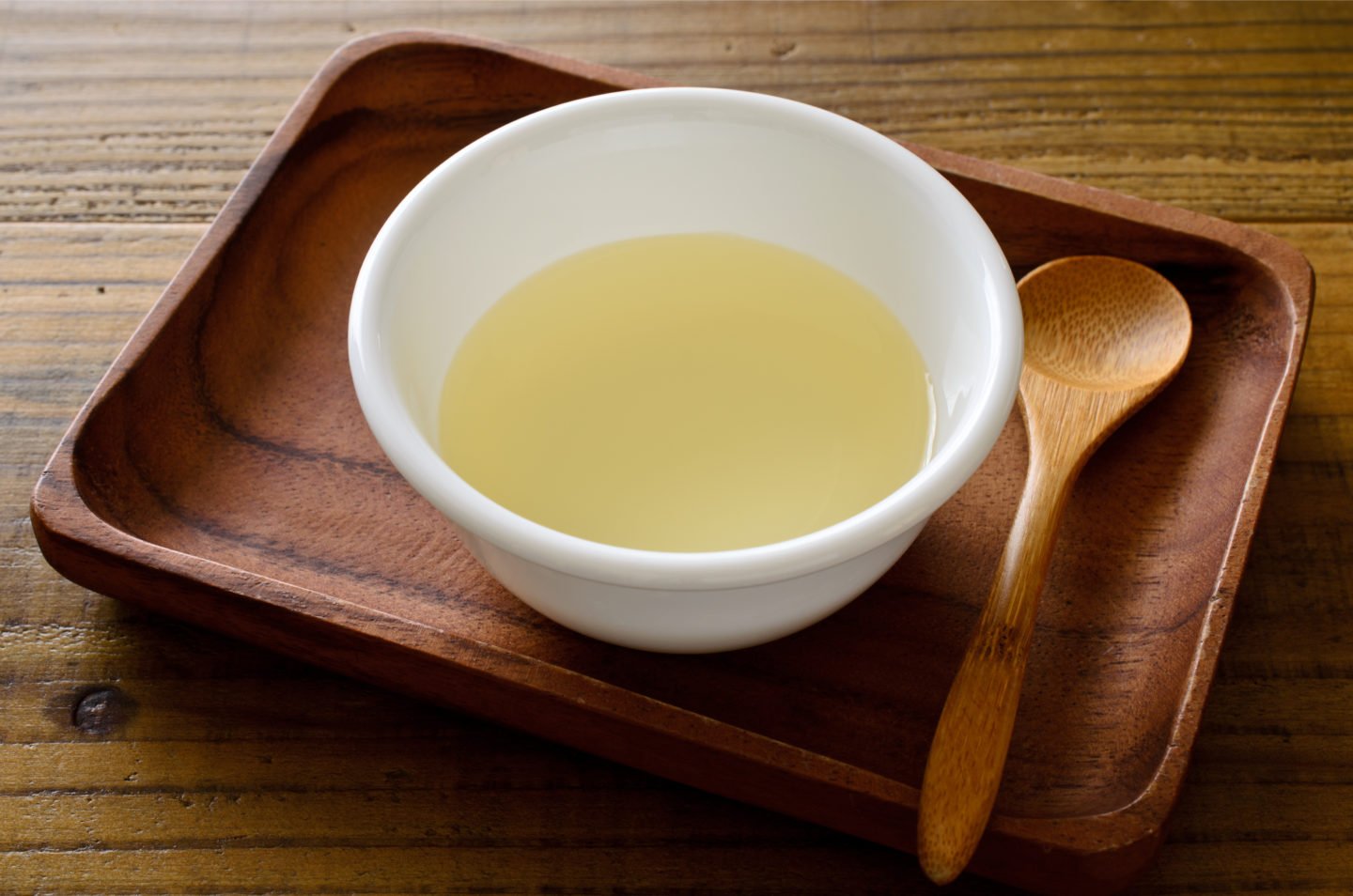 Hon mirin or the true mirin can be hard to find and expensive, so people have opted for "fake" mirin that's more affordable and readily available. Unlike the traditional mirin, which has a naturally sweet taste, aji-mirin has added sugar, corn syrup, and even salt to mimic the flavors of mirin.
Aji-mirin resembles mirin flavors the most since it was created to taste just like it. However, unlike hon mirin, aji-mirin can't remove the "fishy" smell in seafood. Aji-mirin also has less alcohol content and is more available than hon mirin.
To differentiate real mirin from aji-mirin, read the ingredients list. If it contains more than glutinous rice, rice Koji, and shochu, a traditional Japanese alcoholic drink, you might be looking at an aji-mirin.
2) Sake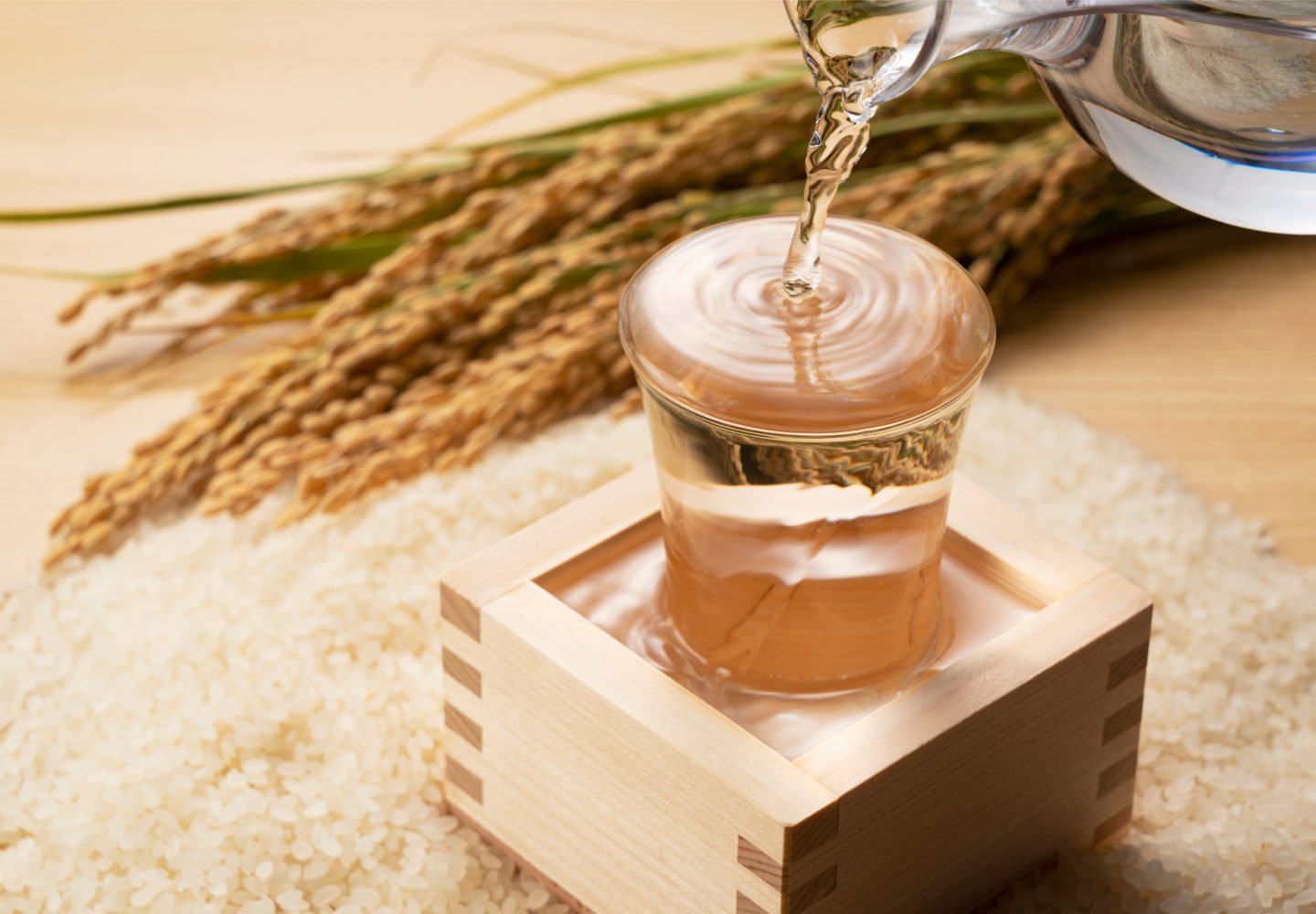 As a rice wine, sake already shares the main character as Hon Mirin, making it a great substitute. Although sake is a rice wine, it is mildly sweet, has a more nutty and fruity aroma than most wines, and has a perfect blend between astringent and savory.
Sake and hon mirin usually go hand in hand or can be used alternatively in some Asian dishes, but they differ in alcohol and sugar content. Mirin tastes sweeter, while cooking sake has higher alcohol levels at 14-16%. Thus, mirin is commonly used in cooking, while sake is frequently consumed as an alcoholic drink.
Even though sake is already slightly sweet and can replace mirin on its own, you can always add sugar if you prefer a sweeter taste. Suppose a recipe calls for 1 tablespoon of mirin, substitute 1 teaspoon of sake and 2 tablespoons of white sugar for a similar flavor. Cooking sake works best in marinades because it absorbs odors from meat and fish while tenderizing it.
3) Sherry Cooking Wine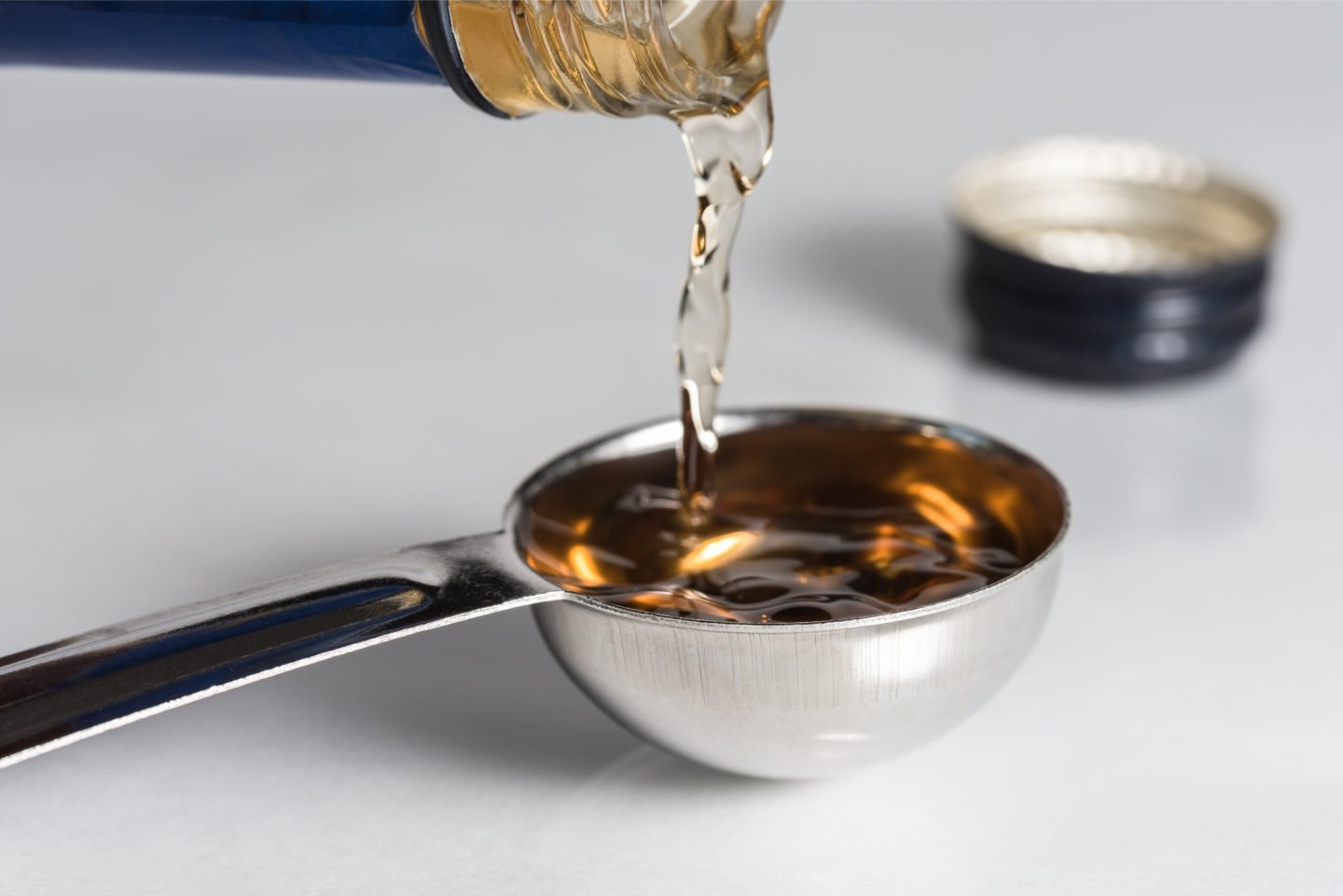 Dry sherry is a fortified white wine that was originally produced in Spain. The majority of sherries have nutty, dried fruit, and saline flavors. While frequently stereotyped as a cooking wine or a naturally sweet wine, the world of sherry is far more varied. They pair exceptionally well with food, making it an excellent substitute for mirin.
Dry sherry has long been a popular cooking ingredient because of its distinct taste. However, once opened, a bottle only lasts days. On the other hand, sherry cooking wine is a white wine made from grapes and preserved by salt. Although it tastes more acidic and less sweet than mirin, it's suitable for extended consumption. Moreover, it has an alcohol content of 16-18%, which is higher than sake and mirin.
To achieve the sweetness of mirin, you can add sugar to your sherry cooking wine. While there's no standard dry sherry to sugar ratio, you can try adding half a tablespoon of sugar for every tablespoon of sherry. Doing this will create a mirin-like sweetness, but do note that dry sherry does not add an umami flavor to the dishes. Nevertheless, it's a flavorful substitute.
4) Rice Vinegar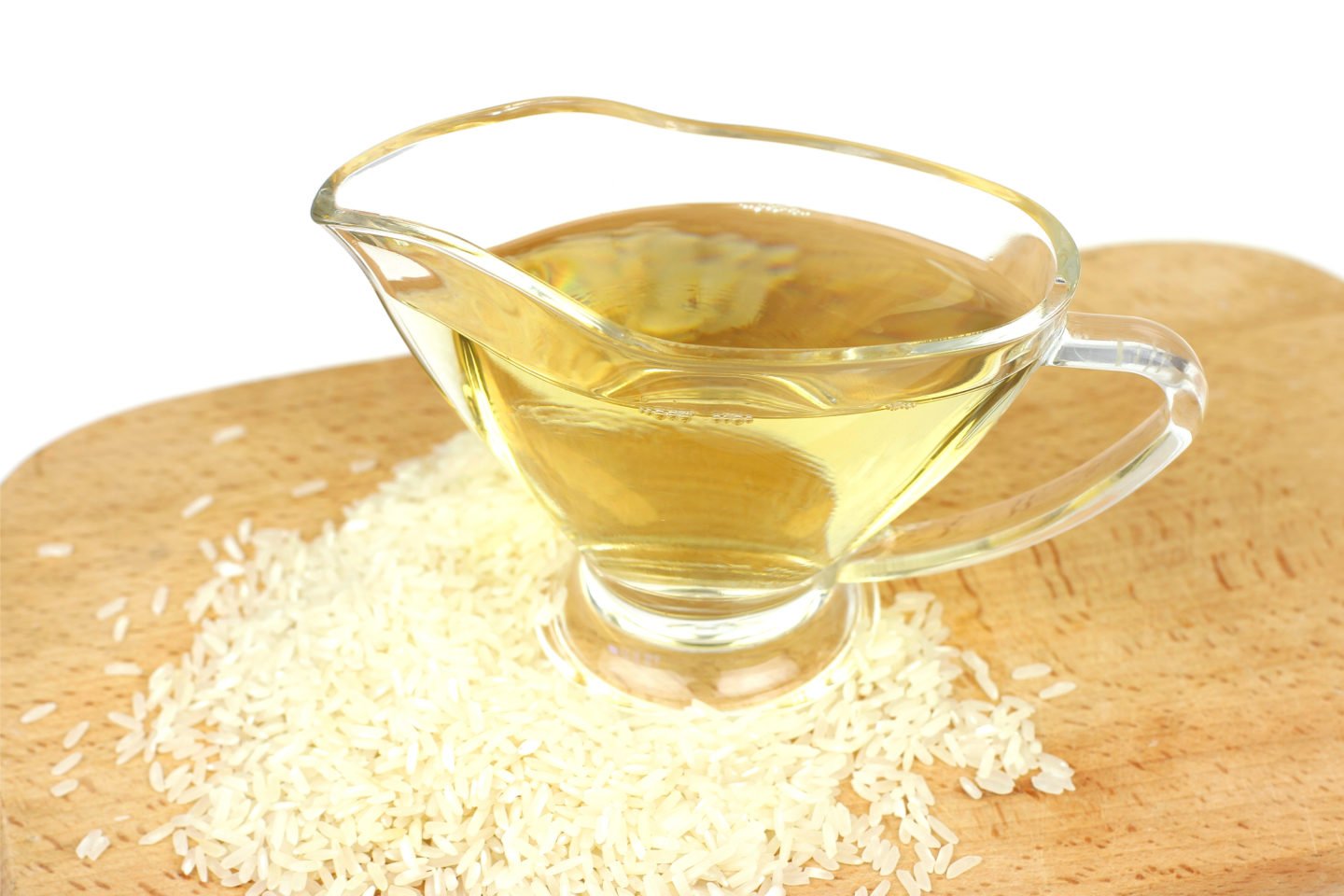 Unlike traditional vinegar, rice vinegar is brewed very gently. It tastes less acidic and slightly sweet, making it a good choice for salad dressings, marinades, and sauces. Black rice vinegar has the closest flavor to mirin, although a bit smokier.
Rice vinegar also contains little to no alcohol, so this is an option for those who like alcohol-free dishes. Fermented rice, salt, a sweetener, and water make up rice vinegar. It isn't a gluten-free option, but it has a natural umami flavor, which resembles mirin. Furthermore, it contains a low amount of sodium.
If you already have rice vinegar in your pantry and wish to use it as an alternative to mirin, follow a 1:1 ratio of rice vinegar and sugar. Since you're dealing with vinegar, it takes a lot of sugar to balance out the sourness and attempt to create a flavor remarkably close to mirin.
Rice wine vinegar is also used as an alternative to rice vinegar. They are essentially the same; however, rice wine vinegar has undergone fermentation and has an alcohol level of 25%. Although closely related to rice wine, rice wine vinegar cannot be used interchangeably with rice wine as they differ in taste.
5) Rice Wine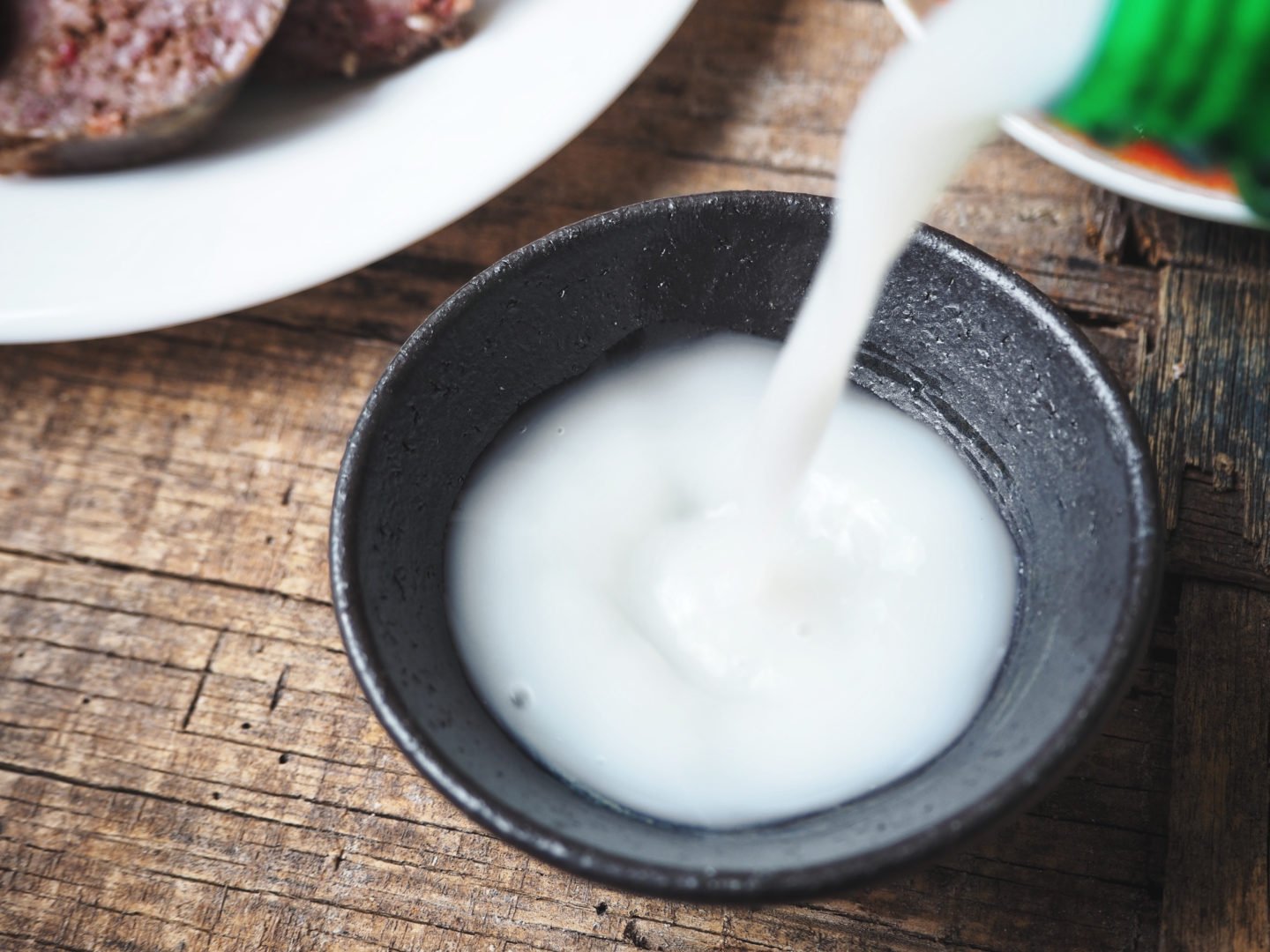 While rice vinegar is a great mirin substitute for sauces and salad dressings, rice wine is mainly used in cooking and has a different taste than rice vinegar. It is known for its ability to sweeten marinades and add depth of flavor to sauces.
It has a whopping 18-25% alcohol level, which makes it a good drink. However, the alcohol in rice wine helps it add texture and flavor to the dishes, as mirin does. To achieve the mirin-like sweetness, I recommend you to follow a 1:1 rice wine and sugar ratio, tasting it before using.
Rice wine is used in many Asian cuisines, especially in Chinese cuisine with the famous Shao xing cooking wine.
6) White Wine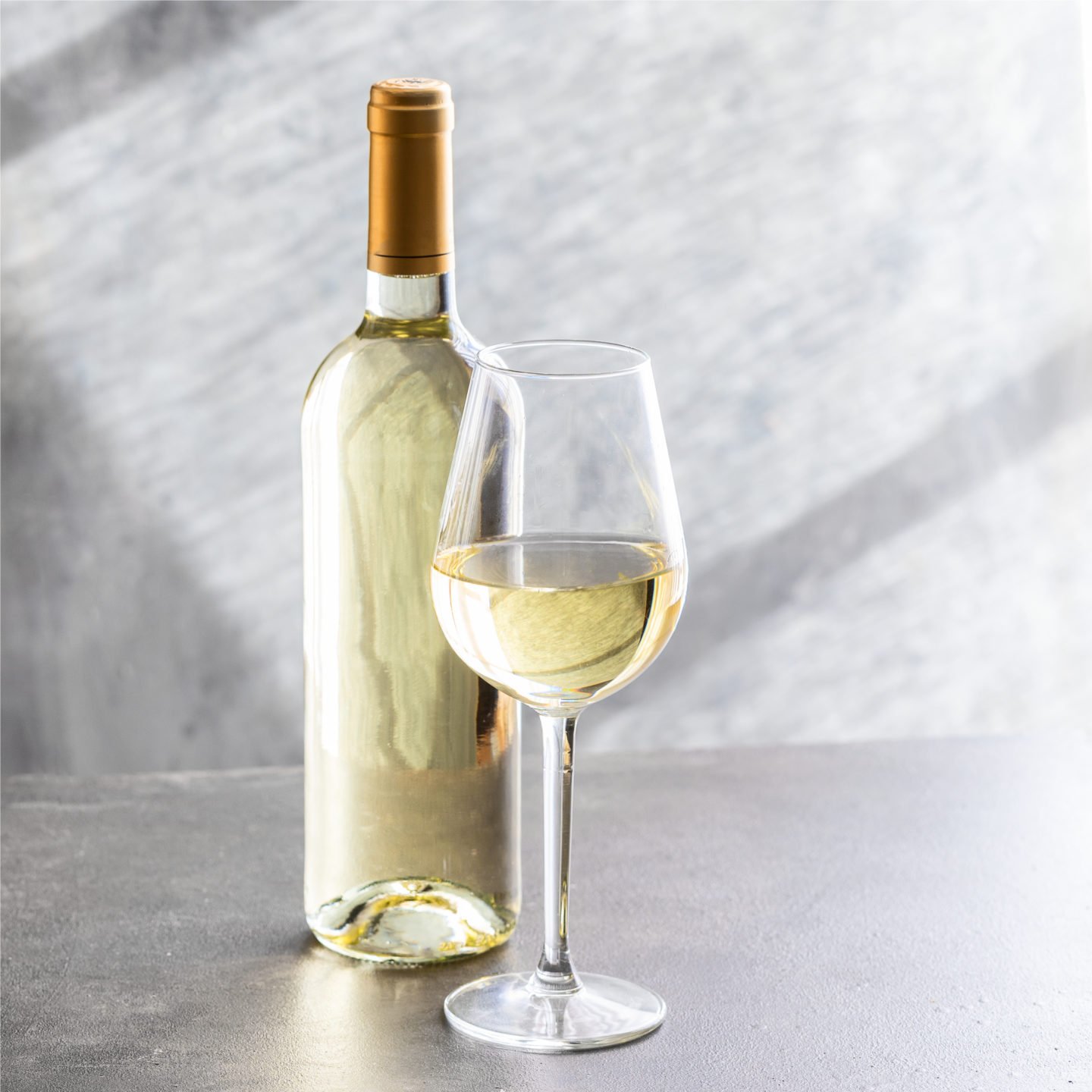 White wines usually have only 1% of sugar, leaving them mildly sweet with a hint of tang, making them a suitable substitute for mirin. However, note that sweeter wines are not made for cooking, as they become unstable in the presence of heat.
A dry white wine is great for cooking as it has a fruity, crisp texture without bitterness. Color-wise, white wine looks very similar to mirin and has a 10% alcohol content, very close to mirin. However, you might not be able to get that umami flavor when using white wine. Nevertheless, this is a great substitute that is highly available.
Since dry white wine is only slightly sweet, adding sugar is necessary to achieve a mirin-like sweetness. Simply adding two teaspoons of sugar for every tablespoon of white wine will do the trick, and you can now proceed with your teriyaki recipe. You can also use white wine vinegar in the same manner.
7) White Grape Juice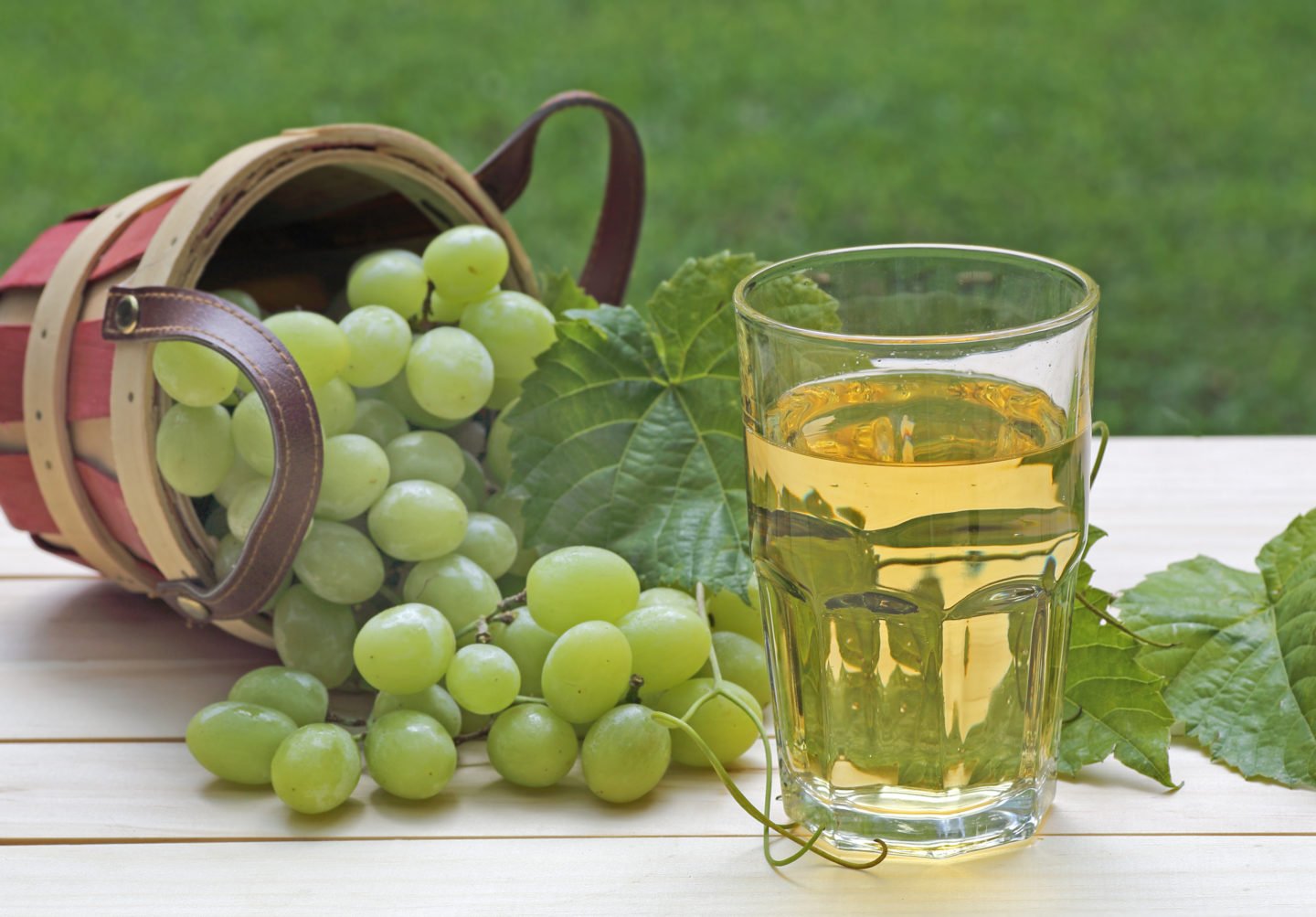 White grape juice is another alcohol-free mirin substitute that already contains enough sugar to mimic mirin's sweetness. Because it is made from skinned grapes, this is the only substitute that contains Vitamin C. Since it's generally not wine or other alcoholic beverages, this is a child-friendly and cost-efficient choice.
Unlike others mentioned in this list need sugar to mimic mirin's flavors, grape juice has 14% sugar and does not need any more sugar. However, it contains no tanginess, crispness, or a natural umami flavor since it is not alcohol-based.
For tanginess, add a tablespoon of lemon juice to a cup of white grape juice. Additionally, you can add a pinch of salt just to add texture to the mixture and mimic that umami flavor that mirin has. However, this depends on your liking, so tasting the mixture before usage is necessary, and you can add more sugar or salt when needed.
8) Balsamic Vinegar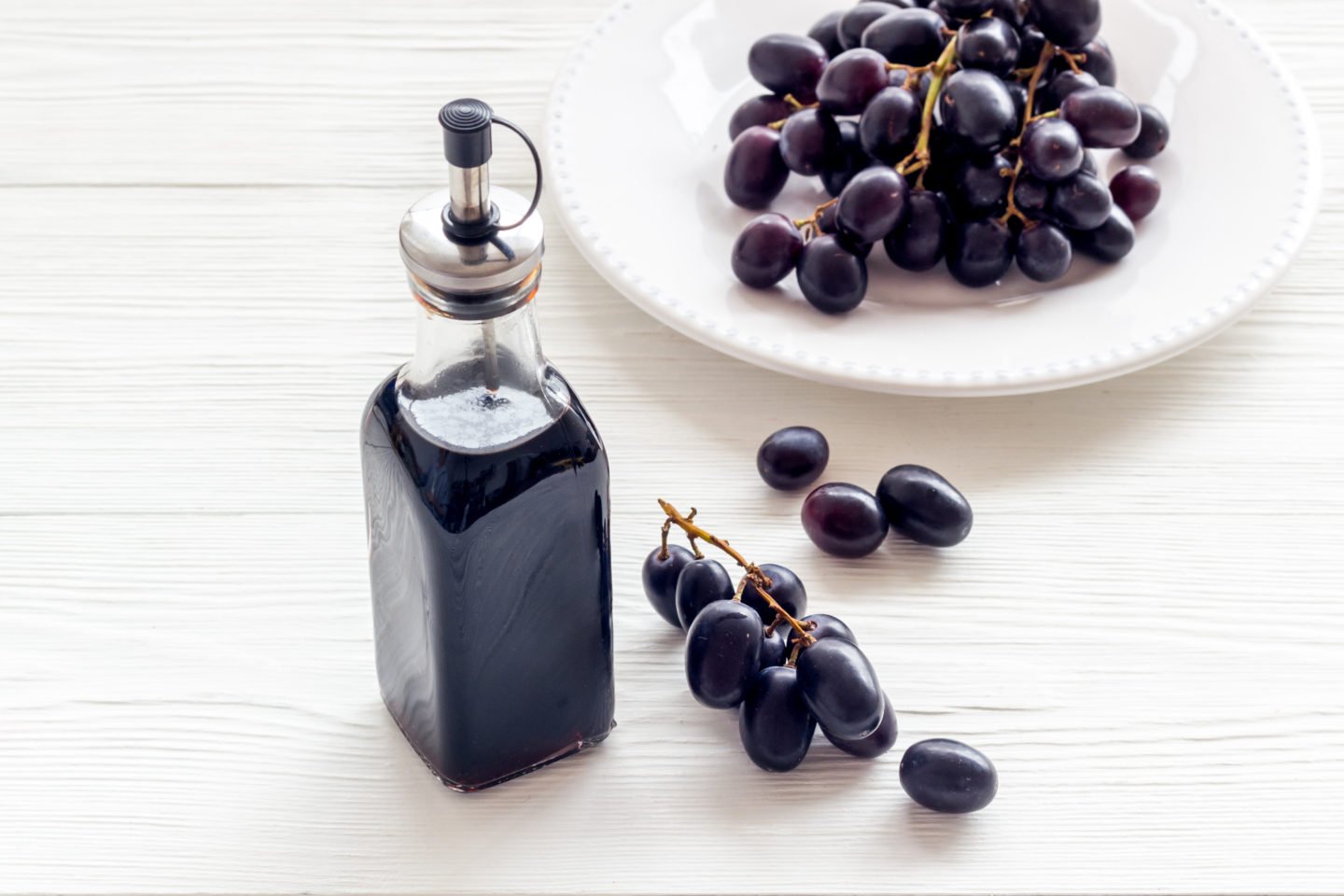 Balsamic vinegar has a rich, slightly sweet taste that makes it a good mirin substitute. Even with grapes being the only ingredient, balsamic vinegar develops a very deep and strong flavor as it matures. This flavor is often described as a mixture of chocolate, fig, prunes, and even cherry.
Containing 15% of sugar, this is undoubtedly one of the best alternatives to mimic the sweetness of mirin. And since it's vinegar and not a wine, this is another alcohol-free option that you can freely give to those with an alcohol allergy. Even with its absence in alcohol, balsamic vinegar offers a natural umami taste to your dishes, making it an excellent way to substitute mirin.
Since balsamic vinegar is already slightly sweet, I can't recommend a ratio for sugar addition and would advise you to add more according to your liking instead. Balsamic vinegar has a rich, umami flavor that makes it a great addition to dipping sauces, marinades, and soup broths. It also works great drizzled over salads and fruits, especially berries. Balsamic vinegar is expensive, but it's worth every penny.
9) Marsala Wine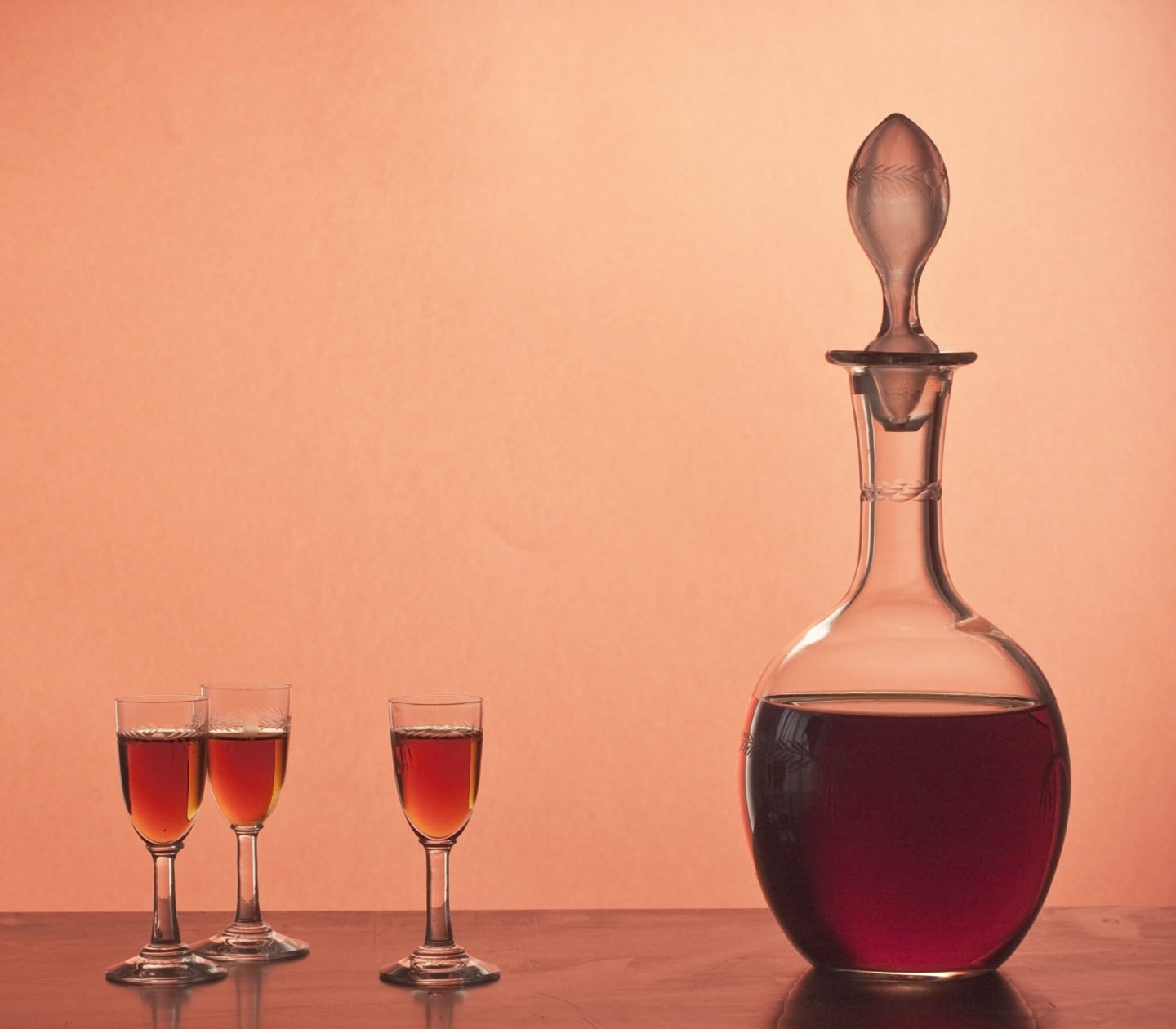 Both white wine and marsala wine are fortified wines, meaning there's distilled spirit added, mostly brandy, to the mixture to achieve the desired alcohol content. Given that process, marsala wine has 15-20% alcohol, very similar to mirin, making it a great substitute.
Flavorwise, marsala wine is very close to mirin, as it has a nutty, sugary sweetness but also notes of dried fruits as a result of the aging and boiling process. It faintly tastes of brown sugar. Marsala wine comes in three colors—gold, amber, and ruby—but the ruby variant has the most sugar content and is definitely the sweet type.
Adding sugar might not be necessary because of its already semi-sweet taste and umami flavor. However, you can always add sugar if you feel the need to. Aside from its umami taste, marsala wine is also a great deodorizer like mirin, making it an excellent choice for dishes with meat. Additionally, you can use this to replace mirin in dips and sauces.
10) Vermouth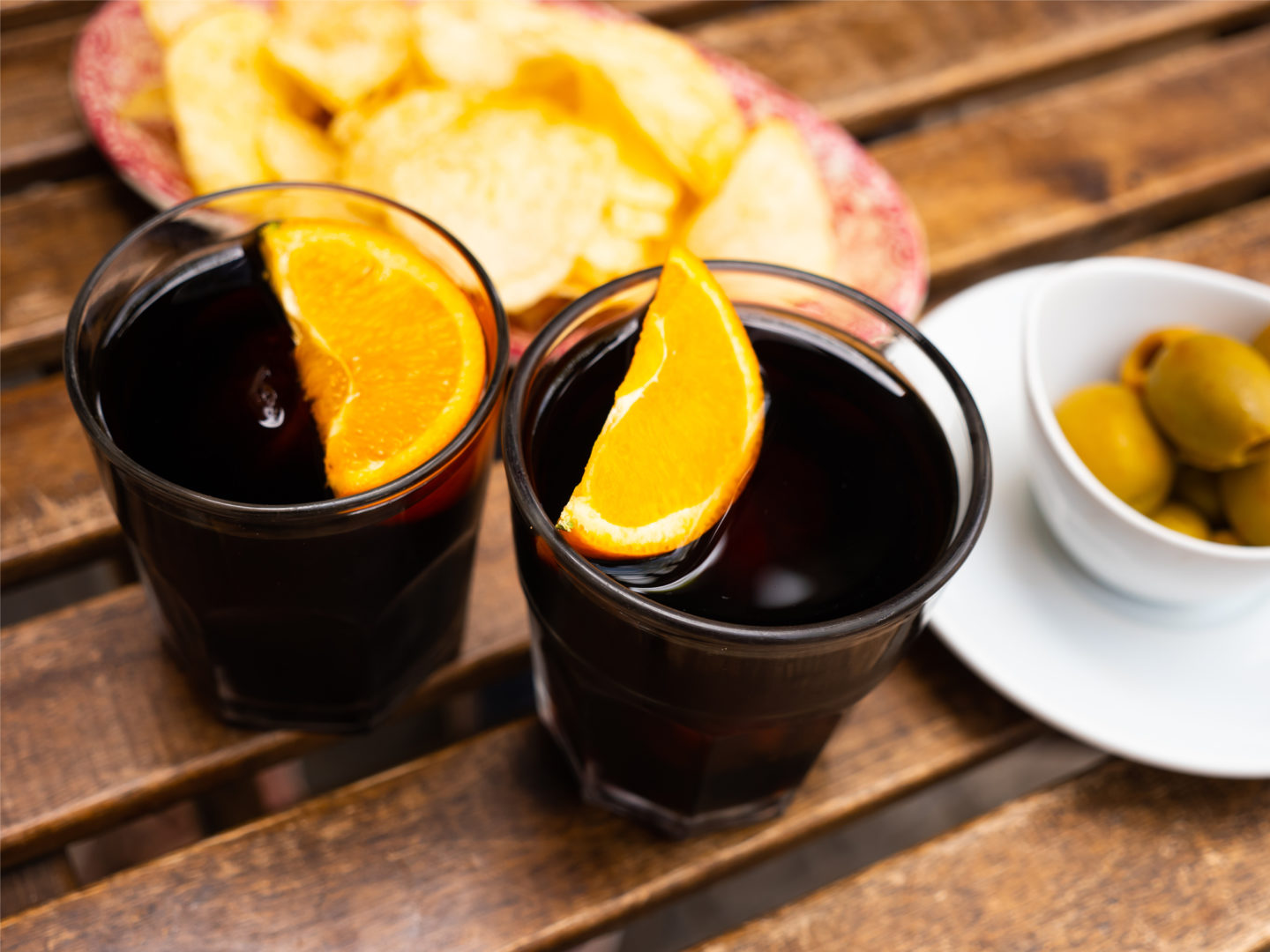 Vermouth is another fortified wine. However, the main difference that sets it aside from other wines is the addition of herbs for aroma, giving it a delicate flavor. To make vermouth, wine is spiked with alcohol, infused with spices and herbs, and then sweetened. This makes it a perfect substitute for mirin.
There are two types of vermouth: white, which is a dry wine, and red, which is a sweet wine. While most sweet wines are not suitable for cooking purposes, the red vermouth is an exception. With an alcohol content of 15-18% and a sugar content of 15%, just a dash of added sugar and this wine becomes a mirin-like liquid.
If you wish to add sugar to your vermouth, 2 tablespoons of sugar will do for each ½ cup of vermouth used. However, it all depends on personal preference. Since vermouth is sweet and aromatic, this is best used for salad dressing and sauce recipes that require mirin.
Even with its rich texture and aroma, vermouth does not give an umami flavor to your dishes. However, you can always add other ingredients to give that factor. Overall, this is a great mirin substitute that you can use as a drink.
Summary Table
| Substitute | Notes |
| --- | --- |
| Aji-mirin | Also known as fake mirin. Made from mixing sake, corn syrup, and salt. Affordable but has no umami flavor. |
| Sake | Rice wine and an ingredient to aji mirin. Readily available and provides umami flavor. |
| Sherry Cooking Wine | Sugar must be added to achieve mirin's sweetness. Has higher alcohol content than mirin. |
| Rice Vinegar | Contains little to no alcohol, perfect for alcohol-free dishes. Provides umami flavor. |
| Rice Wine | Has a high alcohol content. Needs a 1:1 wine to sugar ratio to achieve mirin's sweetness. |
| White Wine | Provides a crisp texture without bitterness. Needs additional sugar to achieve a sweeter taste. |
| White Grape Juice | Needs a dash of lemon juice to match mirin's tanginess. Provides umami flavor. |
| Balsamic Vinegar | Rare and expensive. Made from aged grapes and provides a rich texture and umami flavor. |
| Marsala Wine | Slightly sweet with an alcohol level similar to mirin. A great deodorizer and tenderizer. |
| Vermouth | Another fortified wine. Needs a little more sugar to match mirin's sweetness. Great for salads. |
Related Questions
What's the difference between hon mirin, mirin, and aji-mirin?
The main difference between hon mirin and mirin is the alcohol source. While hon mirin uses shochu, mirin uses sake. Hon mirin is also rare compared to mirin, which can be found in most Asian groceries. Meanwhile, aji-mirin is made from mixing sake and sugar or corn syrup. All three share an alcohol level of 14%.
What mirin substitute gives umami?
Umami flavor is hard to achieve, but you can use aji-mirin, sake, rice vinegar, balsamic vinegar, and marsala wine. While not all are as sweet as mirin, you can always add sugar.
What are the non-alcoholic substitutes for mirin?
White grape juice, rice vinegar, and balsamic vinegar are the non-alcoholic substitutes for mirin. White grape juice is widely available, but it does not give that umami flavor. On the other hand, rice vinegar and balsamic vinegar offer that umami factor though they cost more.
What dishes need mirin?
Since mirin is rich in umami, it's commonly added to soups and noodles—especially famous Japanese cuisine dishes like ramen, miso soup, udon, soba, and sukiyaki. Additionally, it is the main ingredient in sweet teriyaki sauce.

It also tenderizes meat, so if you're up for barbecues, you can use it in a marinade. Sushi rice also uses mirin.
Can you make mirin at home?
Making hon mirin is an intricate process that requires a long time, and doing it at You can make mirin by combining sake, sugar, and water. It may not be as flavorful as hon mirin, but you can make it at home.

You will need:
- ¾ cup of a good-quality sake
- ¼ cup of white sugar or corn syrup
- 2 tablespoons of water

Melt the sugar in water, boil it for a few minutes, then let it cool. You can then gradually add sake and taste the mixture if the desired flavor is achieved.