Ranch dressing is a staple condiment for dips, salad dressings, and marinades. But what is the shelf life of both store-bought and homemade ranch? While ranch dressing does not spoil quickly, it still goes bad after some time, especially when not stored properly.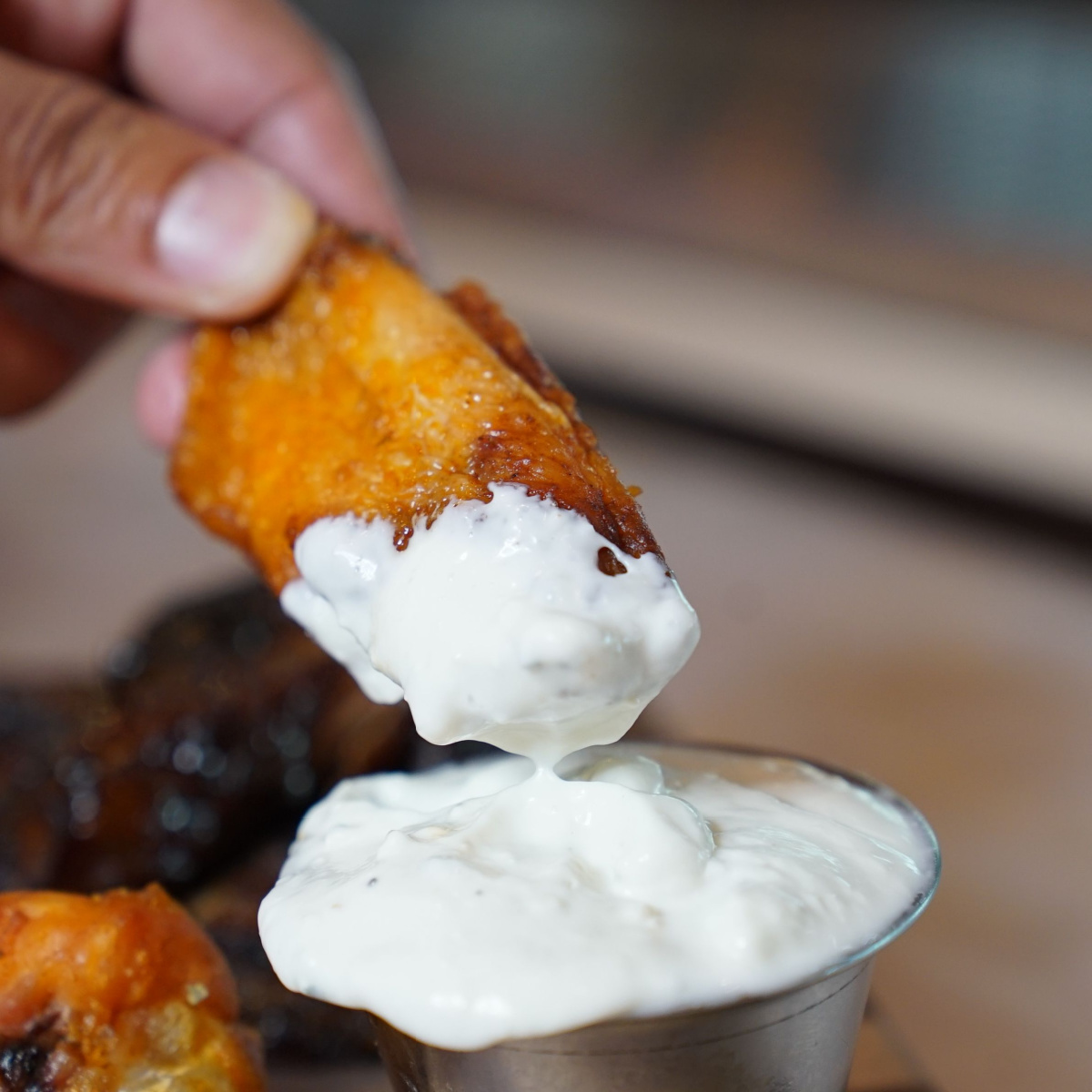 An opened bottle of ranch dressing lasts up to two weeks in the fridge and one week in the pantry. On the other hand, unopened ranch dressing will last for up to 18 months, as indicated in the "best by" date printed on the packaging.
Read on as I discuss how to properly store ranch dressing, how to know if it has gone bad, and a foolproof homemade ranch recipe.
Table of Contents
What's in a Ranch Dip?
Before getting into the shelf life of ranch salad dressing, it's essential to know the ingredients, as they significantly affect the shelf life of food.
Ranch dressing is a popular condiment and salad dressing made from a combination of buttermilk, mayonnaise, garlic powder, and other herbs such as fresh parsley, onion, fresh chives, and dill.
Some people also add vinegar or lemon juice, mustard, Worcestershire sauce, and other seasonings to make it taste better.
How Long Does Ranch Last?
In The Pantry
Unopened Ranch Dressing
Unopened ranch dressing generally has a shelf life of up to 18 months in the pantry. You should also check the "best by" date printed on the bottle before using a bottle stored in your pantry for extended periods.
Opened or Homemade Ranch Dressing
Generally, you should keep opened or homemade ranch dressing refrigerated. However, if you don't have a fridge, be sure to consume your ranch dressing within a week. Ranch dressing contains buttermilk and mayonnaise that do not last a long time when not refrigerated.
It's also important to note that homemade ranch dressing has a much shorter shelf life than store-bought ranch. Homemade ranch lasts about 3 to 5 days when left in the pantry.
In The Fridge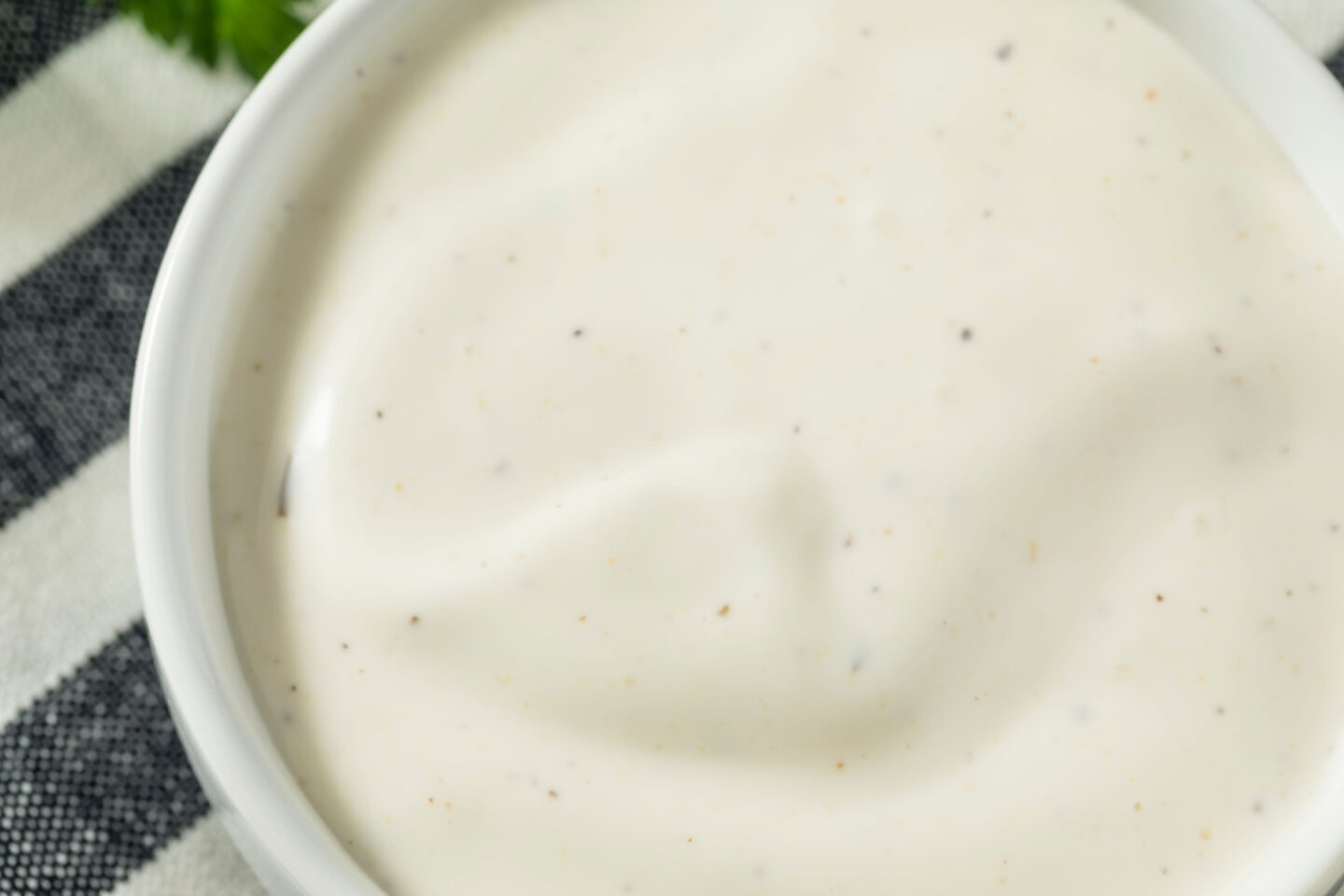 Ranch dressing can typically last up to two weeks in the fridge after opening, depending on the brand. Always check the expiration date or "best by" date before using the dressing and discard any that have passed.
It is also essential to store ranch dressing properly to ensure it stays fresh for as long as possible. To do this, store the dressing in an airtight jar and keep it in the coldest area of the fridge.
Additionally, use a clean spoon each time you take some dressing out, and close the container tightly after each use.
Can You Freeze Ranch Dressing?
Yes, you can freeze ranch dressing, but I don't recommend doing it. The freezing process can damage the emulsion, causing the sauce to separate when thawed. Additionally, the texture and flavor of the dressing change after freezing.
The fresh herbs and spices in ranch dressing can also lose their flavor and potency when frozen. When thawed, this can result in bland or off-tasting sauce. Furthermore, freezing results in a watery texture, making the dressing unappetizing.
How To Properly Store Ranch
Refrigerate
Once you get it home, store it in the refrigerator. It's best to keep it in the back of the fridge, as cold temperatures in the front can cause it to spoil faster.
Keep in an Airtight Container
Ranch dressing needs to be kept in an airtight container so that it doesn't get spoiled or contaminated. If it was in plastic packaging, you should transfer it to a more secure jar.
Keep Lid On
Even in an airtight container in the fridge, your ranch dressing will still go bad quickly if you don't keep the lid on during storage. Bacteria thrive in dairy products, and keeping the lid on will prevent bacteria from contaminating the ranch.
Use Clean Utensils
Using clean utensils to take out the ranch dressing is also vital before you return it to the fridge or pantry. Always use a clean, unused spoon or spreader to avoid cross-contamination.
Top 5 Ways To Know If Ranch Has Gone Bad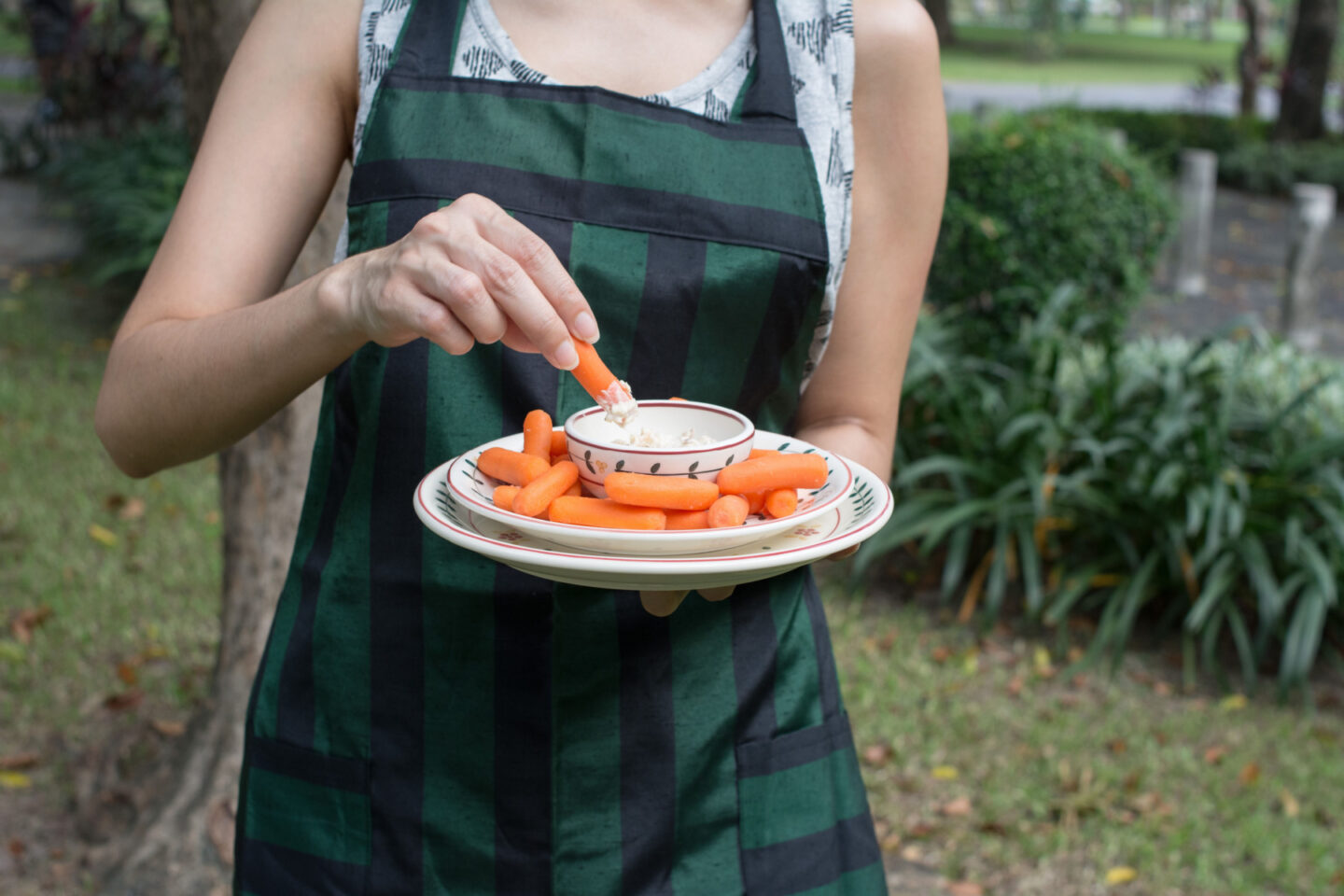 Unusual Smell
Fresh ranch dressing has a mild scent of mayonnaise, buttermilk, yogurt, sour cream, fresh herbs, and spices. Although it does have a naturally acidic smell, it should not be overpowering. Once you notice a rancid, foul smell coming off the jar, you should immediately throw it out.
Mold
Dairy products are prone to mold, especially ones with buttermilk, such as buttermilk ranch dressing. Mold appears as green, black, or gray specks of growth on top of your ranch. Their appearance should tell you to stop using that batch.
Color Change
Depending on the seasoning you add, ranch dressing or ranch sauce should be white to off-white. If you notice it has darkened to a dark yellow or brown color, that should be your sign to get a fresh batch.
Texture Change
The texture of spoiled ranch dressing should also be discernible. Expired ranch dressing would form clumps and start to go watery.
Off Taste
Even if none of the other signs are present, you should avoid using a ranch dressing with an off flavor to avoid spoiling the entire dish.
---
Recipe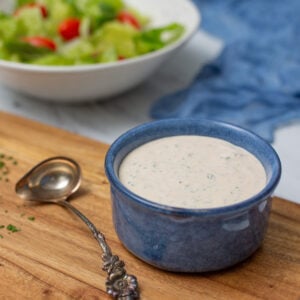 Foolproof Homemade Ranch Dressing Recipe
Making homemade ranch is very straightforward and takes only 10 minutes. Here's my go-to homemade ranch dressing recipe.
Ingredients
¼

cup

mayonnaise

¼

cup

sour cream

2

tbsp

buttermilk

1

tsp

minced garlic

or ½ teaspoon of garlic powder

1

tsp

onion powder

¼

tsp

kosher salt

¼

tsp

black pepper

2

tbsp

fresh parsley

chopped

1

tsp

fresh dill

chopped
Instructions
In a mixing bowl, whisk mayonnaise, sour cream, buttermilk, garlic, onion powder, salt, and pepper until combined.

Stir in parsley and dill.

Taste and adjust seasoning as desired.

Refrigerate the mixture for a minimum of one hour to allow flavors to combine.

Serve chilled on salads, burgers, sandwiches, or with your favorite veggies for dipping.
Nutrition
Calories:
264
kcal
Carbohydrates:
4
g
Protein:
2
g
Fat:
27
g
Saturated Fat:
6
g
Polyunsaturated Fat:
13
g
Monounsaturated Fat:
6
g
Trans Fat:
0.1
g
Cholesterol:
30
mg
Sodium:
496
mg
Potassium:
104
mg
Fiber:
0.4
g
Sugar:
2
g
Vitamin A:
564
IU
Vitamin C:
6
mg
Calcium:
62
mg
Iron:
0.4
mg
Related Questions
Is it okay to eat expired ranch?
No, eating expired ranch dressing could cause gastrointestinal issues or food poisoning.
Is ranch healthy?
Ranch is not the healthiest dip or sauce available. According to the USDA nutrition facts, ranch dressing is high in saturated fat and sodium.
Is ranch dressing vegan?
No, ranch dressing is not vegan as it contains mayonnaise and dairy products. However, many vegan variants are available in the condiment aisle, and you can also make a homemade dressing using vegan ingredients.