Vinegar is often the perfect way to add a little bite and brightness to your salads, meats, and rice dishes. Having at least one or two varieties in the kitchen is a staple for most people, but what about Muslims following a halal diet? Is wine vinegar halal?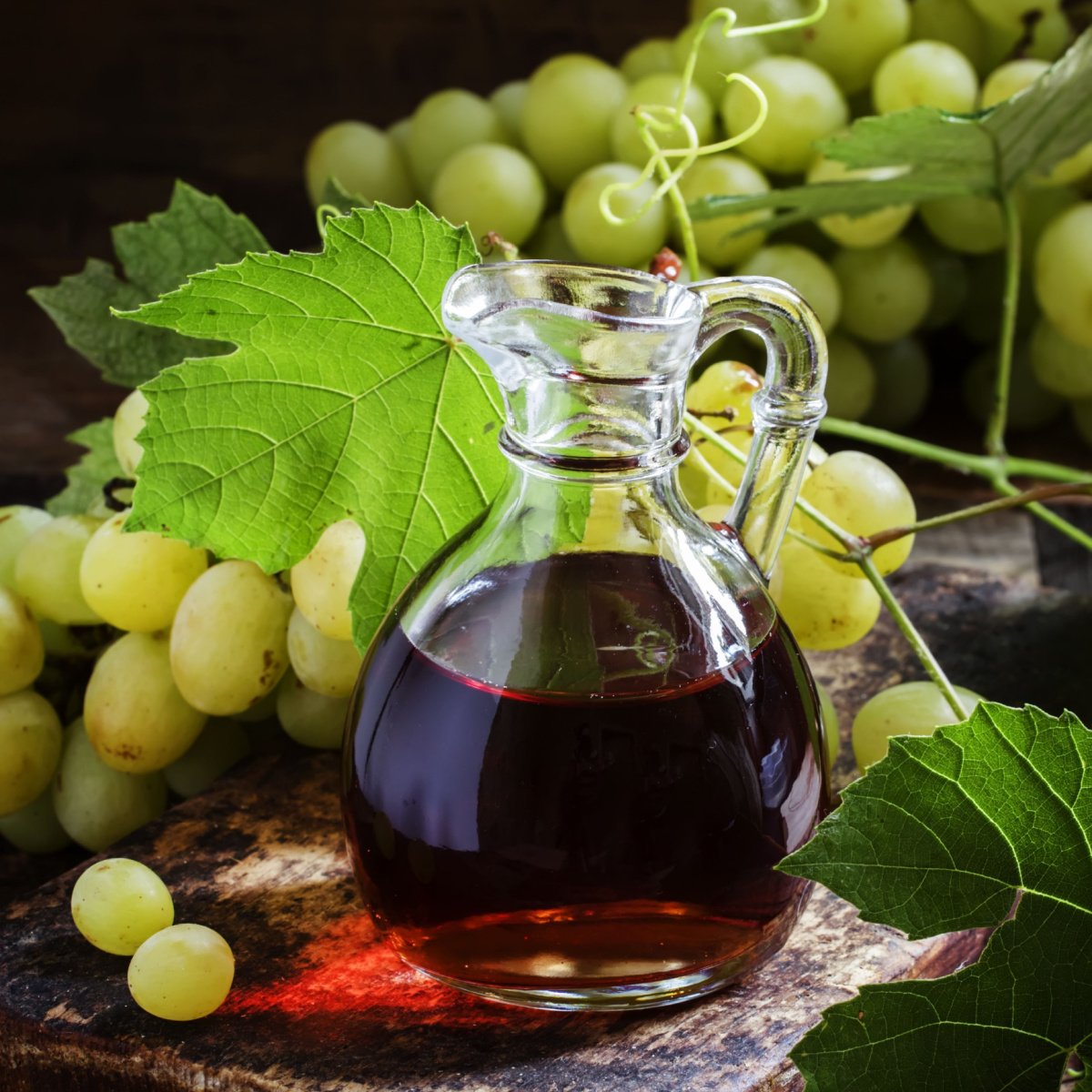 Unlike other foods, it's not exactly clear-cut whether wine vinegar is considered halal. Some Muslims eat it happily, while others consider it haram. That means it's up to you to do the research and reach your own conclusion.
Table of Contents
What is Vinegar?
Vinegar is made through a process of fermentation, in which bacteria transform the flavor and chemical composition of different foods. Wine vinegar is made from grapes, using a similar process as when making wine. The difference is that wine vinegar is allowed to ferment longer, breaking down the alcohol further than normal.
Are you craving vinegar? Find out why vinegar cravings are so common.
Why Do Some People Consider Wine Vinegar Haram?
If you understand how wine vinegar is made, it shouldn't be that hard to understand why it is often considered a haram food. In order to become vinegar, the grapes first need to become alcohol. Since alcohol is not halal, it doesn't come as much of a surprise that some Muslims choose not to use vinegar.
If you're not sure you want to use vinegar in your cooking, there are plenty of substitutes worth considering.
How Vinegar is Made
One important note is that not all vinegar is made the same way; the production process can have a big impact on whether it is considered halal or haram.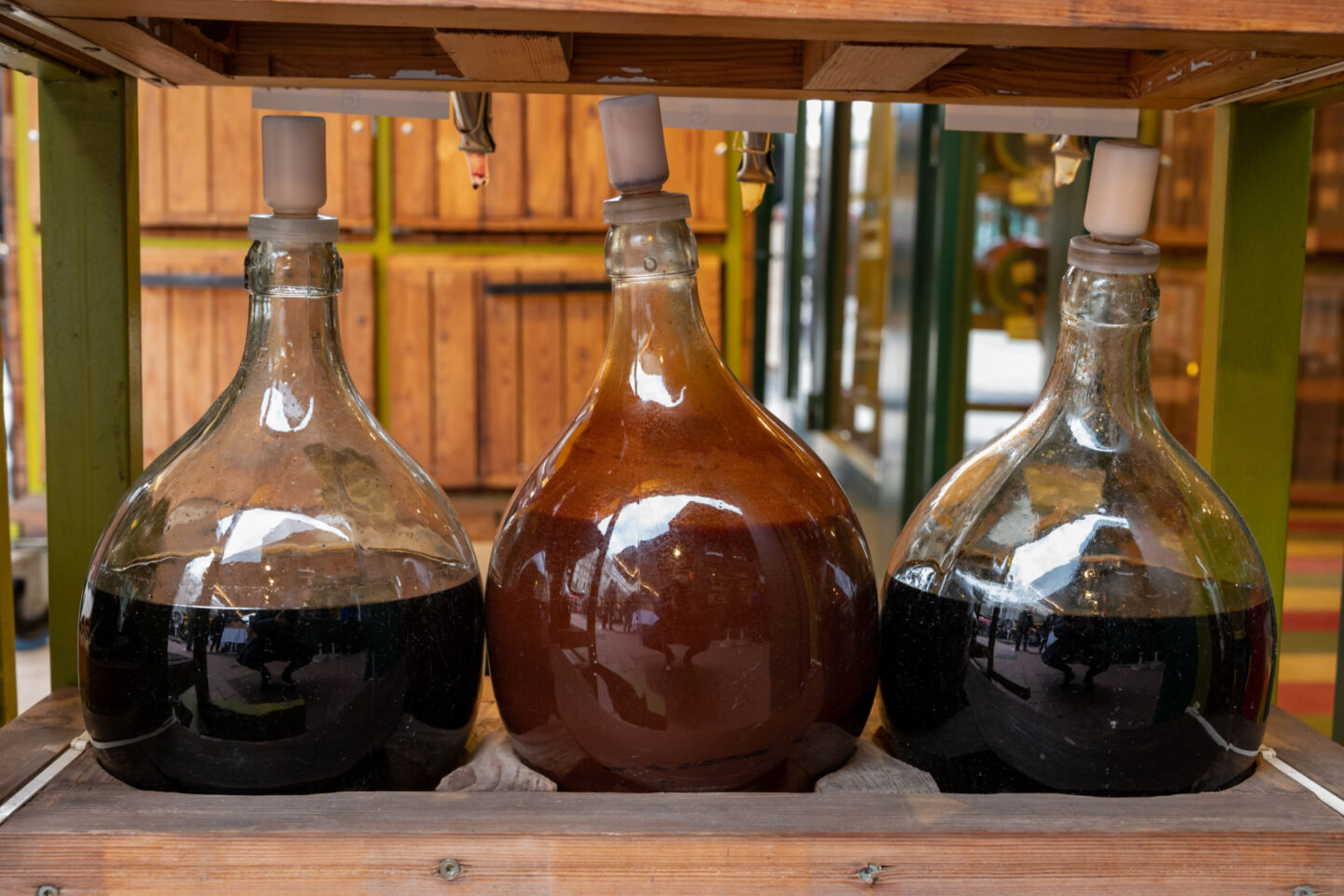 The most natural way to make vinegar from wine is to allow it to ferment on its own. This will happen to any bottle of wine that is exposed to air for an extended period of time. As the bacteria continue to grow, the wine will turn into vinegar. This process is generally considered more halal than the alternative.
Today, most commercial vinegar isn't made by the process described above. Instead, artificial treatments are applied to the wine to make vinegar, which speeds up the process.
Muslim scholars are divided as to whether this type of vinegar is considered halal. The reason is that the people who make the vinegar had to work directly with alcohol, exposing them to it.
Why Some Muslims Consider Wine Vinegar Halal
There are also those who believe that all wine vinegar is halal food. In this case, the way you think comes down to how much alcohol is in the vinegar and what you want to do with it. Since the vinegar itself doesn't contain any alcohol, and since nobody uses vinegar to become inebriated, there's no harm in using it in cooking.
Of course, ultimately, the choice is up to you! The key is remembering that there's no right answer when it comes to cooking with wine vinegar.
Is White Wine Vinegar Halal?
White wine vinegar is treated the same as other types of wine vinegar. The only difference is that it uses white grapes to give it a lighter, crisper flavor. Though it never includes any alcohol, you can incorporate it into your food if you wish.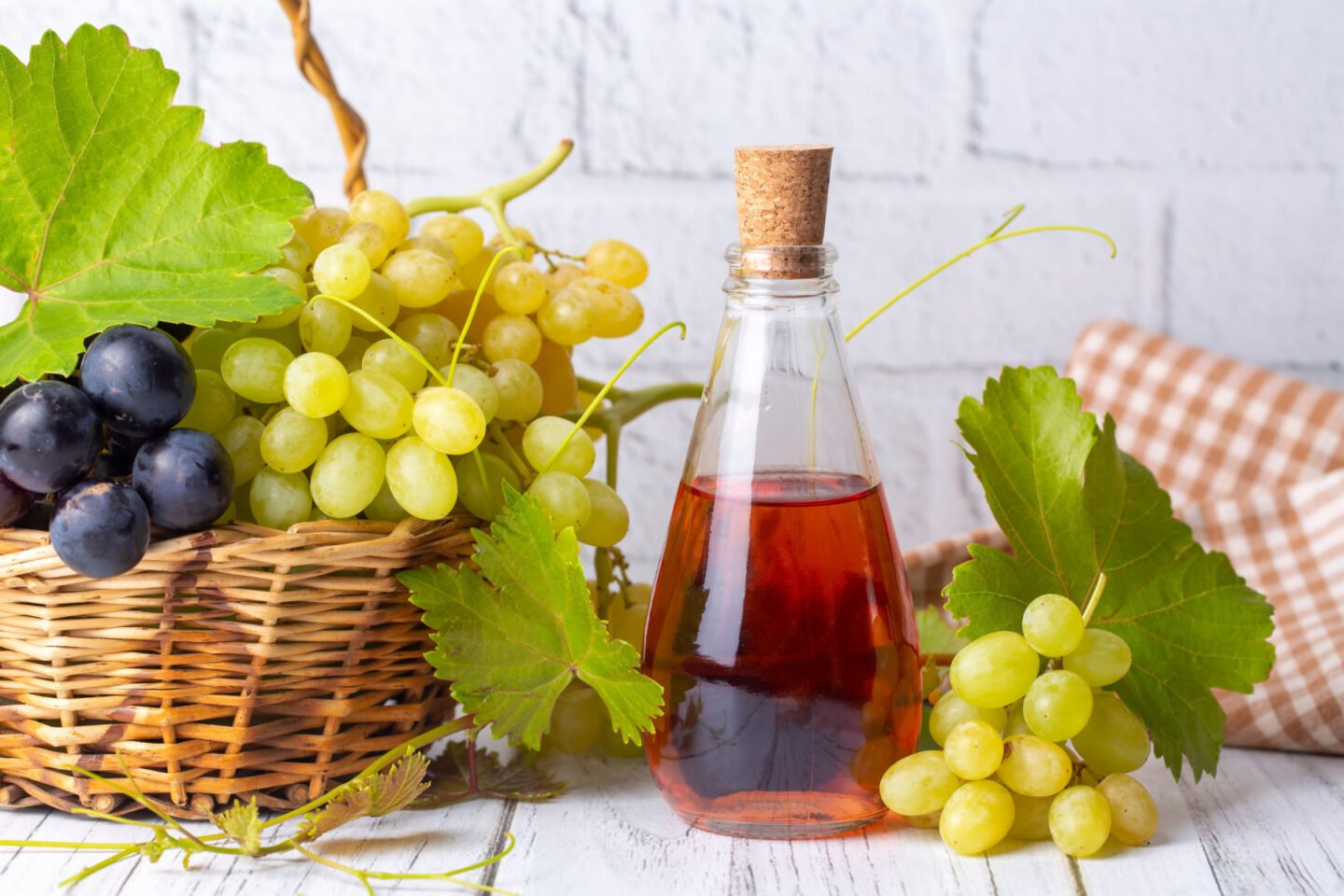 Is Red Wine Vinegar Halal?
Red wine vinegar is made using red grapes and has a bolder, heavier flavor than white wine vinegar. Just like other wine vinegars, it does not have any alcoholic content and may be considered halal if you are so inclined. However, there is one important exception to this rule.
Some red wine vinegar has wine added to it after the production process, which means each bottle does contain a small amount of alcohol. These should always be avoided by those following a halal diet.