Marjoram is a common herb that offers a unique pine and citrus flavor combination. It can be used in cooking, fresh or dried. Popular in French, North American and Mediterranean cooking; marjoram adds flavor depth to vegetables, mild fish like red snapper, sausages, poultry, scrambled eggs, stuffing, and any tomato-based dish such as spaghetti Bolognese. It also plays an essential role in spice mixes such as Za'atar and herbes de Provence.
With all these uses, you'd think marjoram would be a staple in any kitchen. However, when I recently polled 500 members of my cooking Skype group, almost half admitted they didn't have this herb at home. So what's the best marjoram substitute if a recipe calls for the ingredient, but you don't have it? We're going to provide you with some excellent backup options so that you don't have to take a special trip to the store.

Table of Contents
5 Recommended Marjoram Substitutes
1. Oregano
Oregano is the best alternative if you don't have marjoram. Both herbs are from the mint family, and they are often used together in dishes, thanks to their complementary flavors and visual appearance.
Oregano has a very similar flavor profile to marjoram; the main difference is the intensity. Oregano packs a stronger punch and doesn't have the same level of sweetness as marjoram. To counter this, halve the quantity of oregano in the recipe if you're using fresh herbs. Reduce the amount to one-third if you're using dried herbs.
Use oregano in any recipe that uses marjoram including meat, vegetables, split pea soup, slow-cooked meals, sausages, or stuffing for that Thanksgiving Turkey.
Table of recommended quantities
| Marjoram | Oregano |
| --- | --- |
| ¼ tsp | ⅛ tsp |
| ½ tsp | ¼ tsp |
| 1 tsp | ½ tsp |
| 2 Tbsp | 1 Tbsp |
2. Thyme
Thyme is a good option for replacing marjoram when you're cooking vegetables, chicken, stuffing, sauces, and casseroles. It is also a part of the mint family and is a versatile, mild herb that will fit into most recipes that call for marjoram.
Although thyme has a unique taste, it also shares some similarities. Herbs de Provence includes thyme and marjoram (as well as rosemary and oregano) as key ingredients, so they certainly do work well together.
Table of recommended quantities
| Marjoram | Thyme |
| --- | --- |
| ¼ tsp | ¼ tsp |
| ½ tsp | ½ tsp |
| 1 tsp | 1 tsp |
| 2 Tbsp | 2 Tbsp |
Pro Tip: It's best to use dried thyme to replace dried marjoram and fresh to replace its fresh alternative.
3. Sage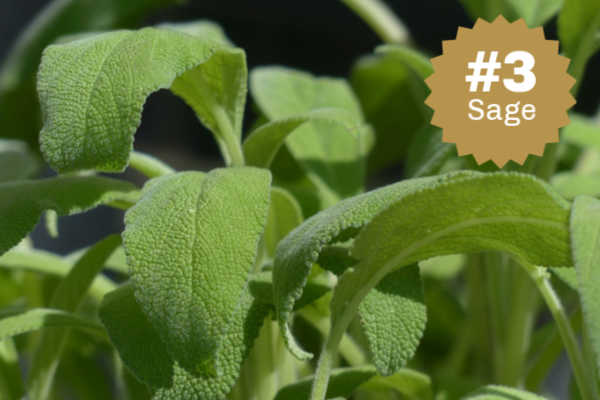 As we work our way down this list of alternative herbs, you'll find the flavor profiles start to become noticeably different. Sage is a possibility if you're in a pinch as it shares the same citrusy, pine flavor notes as marjoram. It's these similarities that allow sage to substitute marjoram in Mediterranean recipes, chicken, meat and vegetable sides. Sage is a good option for adding flavor to roast potatoes.
Table of recommended quantities
| Marjoram | Sage |
| --- | --- |
| ¼ tsp | ¼ tsp |
| ½ tsp | ½ tsp |
| 1 tsp | 1 tsp |
| 2 Tbsp | 2 Tbsp |
4. Basil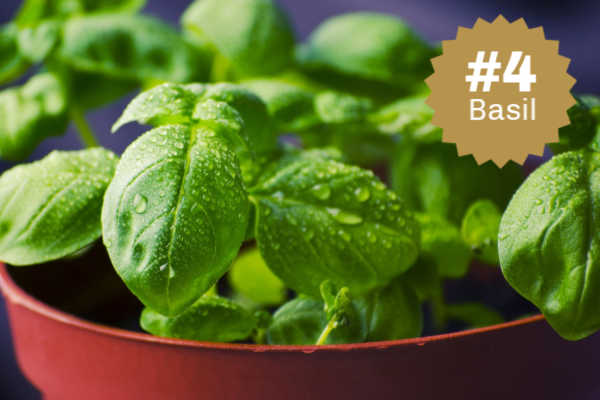 Basil doesn't share similar flavors as marjoram; however, you can use it in many recipes, and it won't taste out of place. Take a slow-cooked casserole as an example. By using basil instead, you'll get a different tasting meal, but different doesn't mean bad.
Table of recommended quantities
| Marjoram | Basil |
| --- | --- |
| ¼ tsp | ⅛ tsp |
| ½ tsp | ¼ tsp |
| 1 tsp | ½ tsp |
| 2 Tbsp | 1 Tbsp |
5. Summer Savory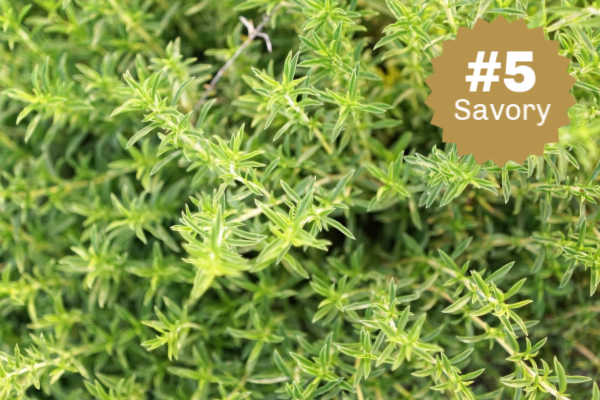 Summer savory is a good option if you don't enjoy marjoram and want to create a dish with some new flavor. Using summer savory will add a spicy, sweet taste to dishes but it isn't overpowering. You don't have to worry about ruining a casserole by adding it.
Table of recommended quantities
| Marjoram | Savory |
| --- | --- |
| ¼ tsp | ⅛ tsp |
| ½ tsp | ¼ tsp |
| 1 tsp | ½ tsp |
| 2 Tbsp | 1 Tbsp |
Fresh Vs. Dried
In addition to the above alternatives, you may also have the option to substitute fresh marjoram for dried (or vice versa). The dried version has more flavor so if the recipe calls for a Tablespoon of marjoram leaves, reduce the quantity down to one teaspoon of the dried equivalent.
Fast Fact: Marjoram is also known as knotted marjoram, sweet marjoram, or pot marjoram.
Final words
If you don't have marjoram or despise its taste, then you'll need an alternative that works. Tossing in random herbs or spices isn't advised. The best marjoram alternatives are oregano, thyme, sage, basil, and summer savory.
Always use caution and be conservative when adding new flavors to the mix. Rather than ruin the dish, add small amounts and frequently taste test before adding more. We've provided some helpful tables above which provide recommended substitution quantities.
Do you have a "secret" substitute that you love to use instead of marjoram? Let us know in the comments.