Kaffir lime leaves are the heart and soul of many Southeast Asian dishes, adding a characteristic flavor that's hard to replicate. However, they're often hard to find in the US, leading many to search for the best kaffir lime leaf substitute.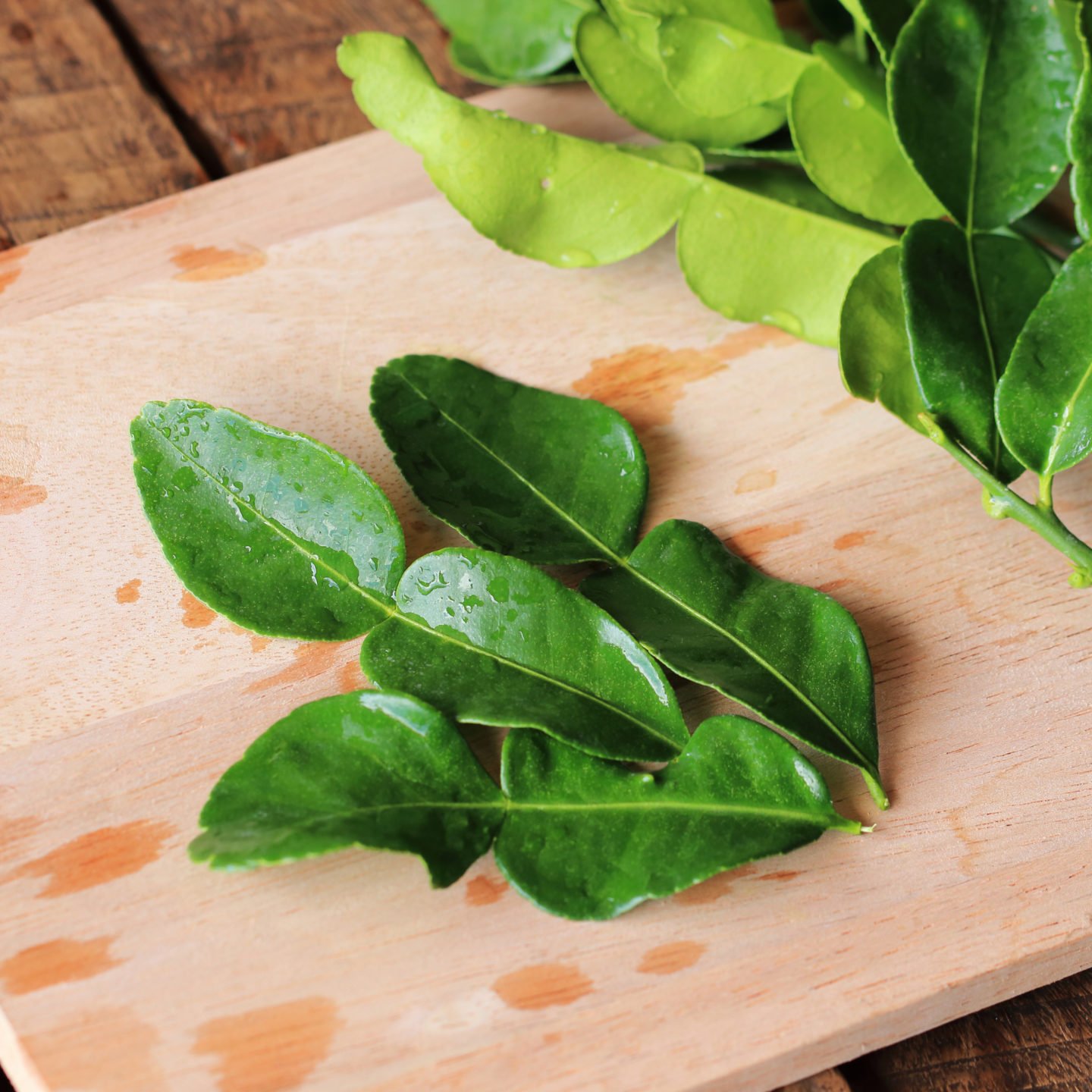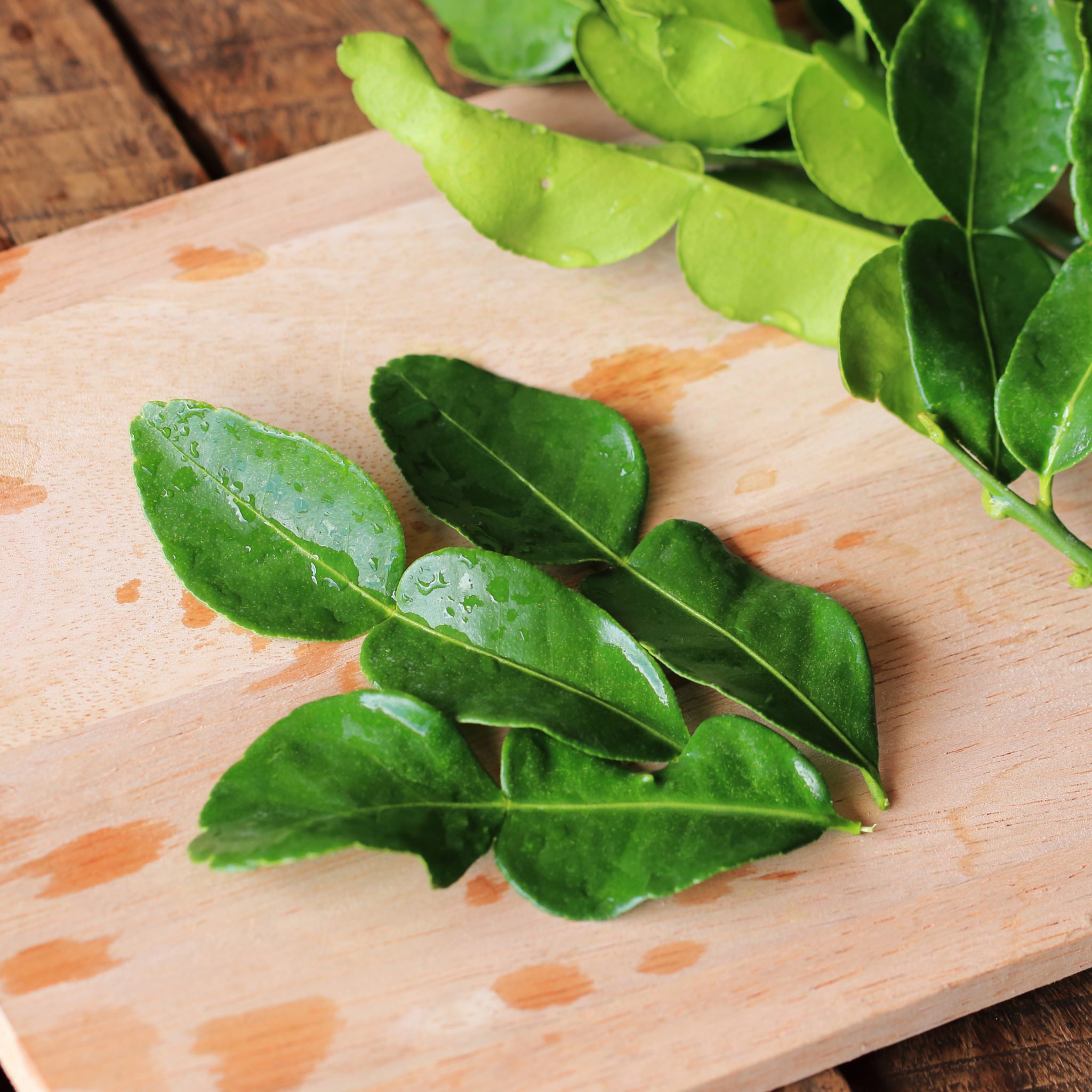 Luckily, a few suitable alternatives are more readily available at most chain grocery stores. I find that the surest bets come from more common varieties of lime. Try using the zest and the juice in combination for a balanced flavor.
If you want to experiment with other options, there are a few good candidates to choose from. Take a look at the list below for ideas on getting started.
Table of Contents
Best Kaffir Lime Leaf Substitutes
1) Lime Zest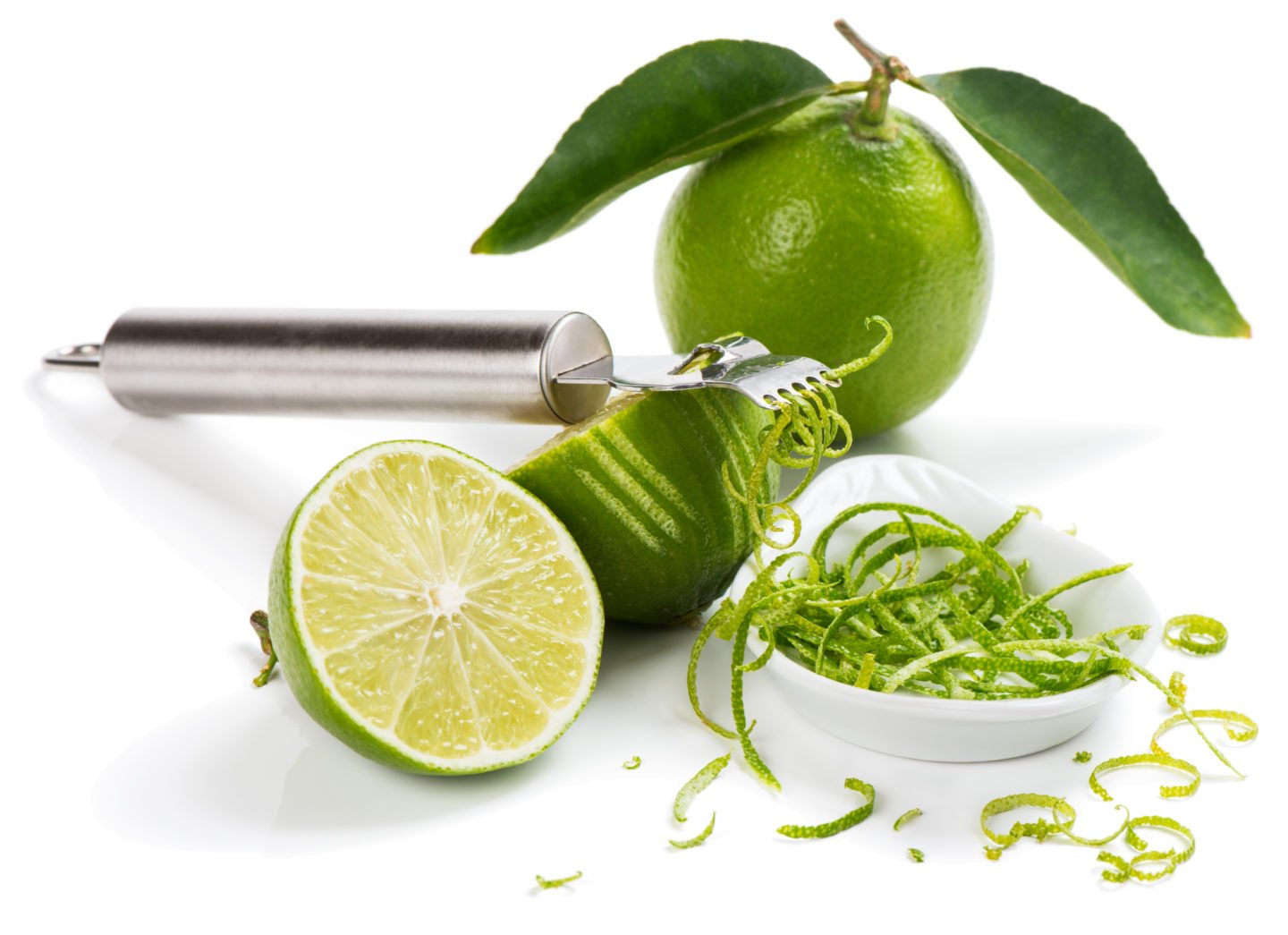 Overall, the closest match in flavor to kaffir lime leaf would have to be lime zest. It adds the same citrus flavor while also adding bitter pungency. When substituting, use the zest of one lime for every three kaffir lime leaves.
Keep in mind, though, that lime zest is slightly different in flavor than the leaves. It's more bitter and less bright, which might not be ideal for lighter dishes. Rather than putting in the same amount all at once, try adding little by little and tasting as you go.
When removing the zest from a lime, the fastest way is to use a zester or a fine cheese grater. However, you can also use a knife, peeling the rind off by hand and then mincing it as small as possible. Remember to leave off the white pith, as it will be too bitter.
2) Lime Juice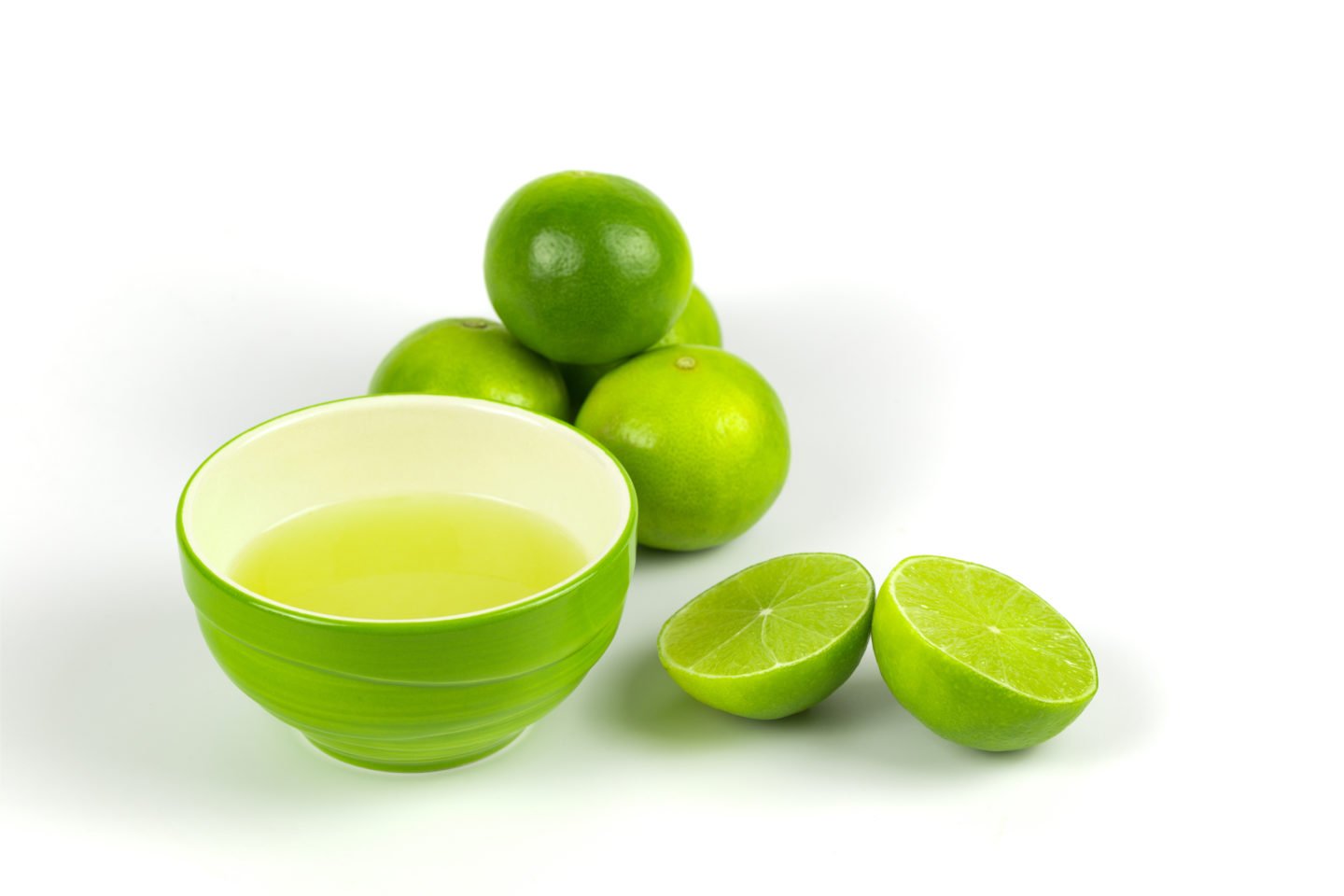 The great thing about using limes in cooking is that you can use the juice as well as the peel. If you're already using lime zest, try adding a bit of the juice in as well to add sweetness and balance the flavor. If you want to use the juice on its own, add one teaspoon per substituted leaf near the end of cooking.
Lime juice is especially useful when cooking curry or broth, as the liquid can be easily absorbed into the dish. However, in drier dishes, you may want to leave it out as it can affect the consistency.
Also, be aware that using lime juice on its own may not be a good substitute for kaffir lime leaves. It's sweeter and lacks the spicy pungency of the leaf, which is why it needs the zest to balance it.
3) Lemon Zest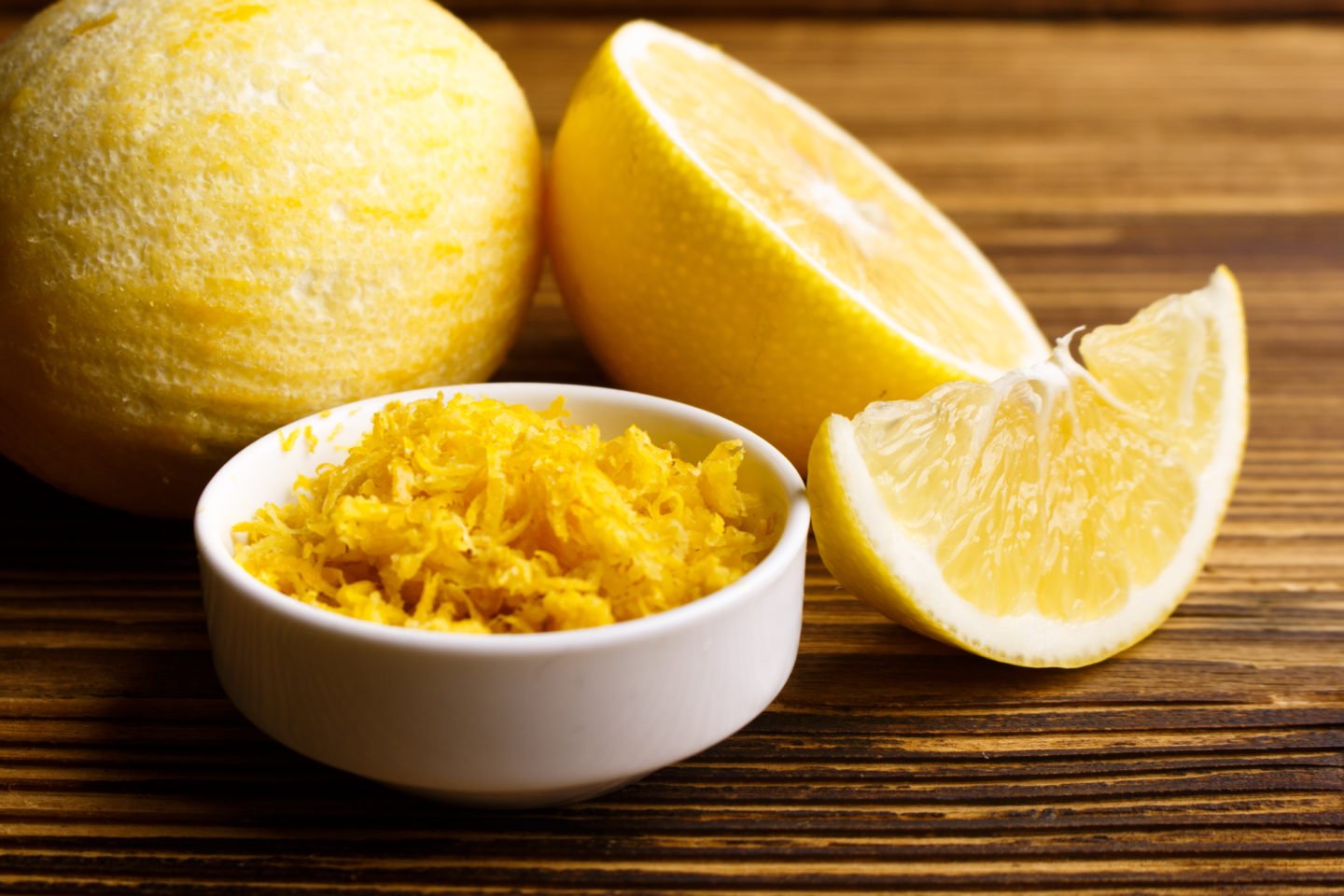 If you don't happen to have a lime on hand, you can try the next best thing: one fully zested lemon instead of six kaffir lime leaves. When grated finely and added into a broth near the end of cooking, it adds similar bright, citrus notes to the flavor.
Just like with limes, you can use lemon zest, juice, or a combination of both for a more layered flavor. The result will still be sweeter and less zesty than a lime, but it can be a perfect addition to the right dish.
4) Bay Leaves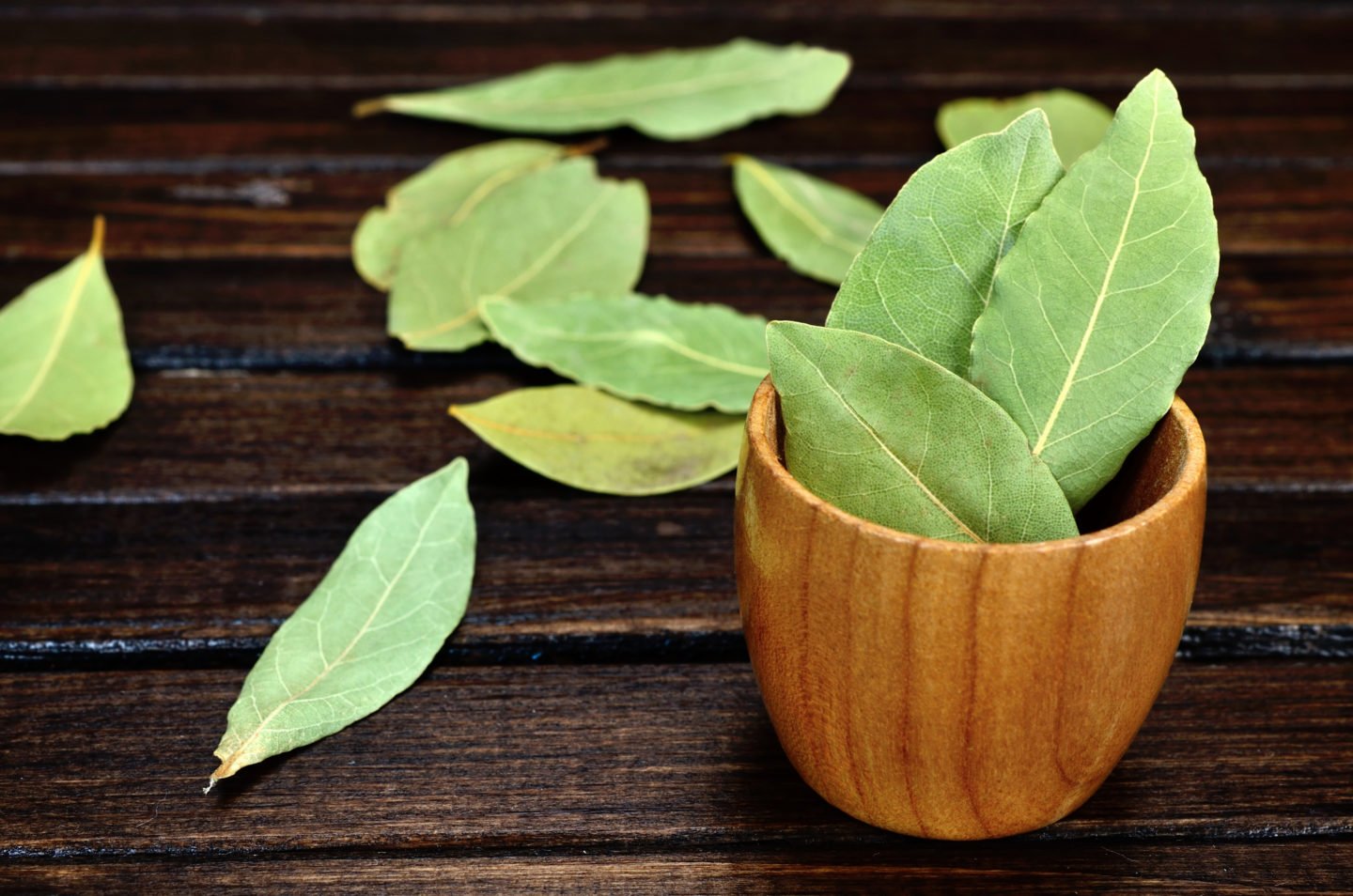 Bay leaves may not be the first kaffir lime leaf substitution you think of, though they offer a few surprising advantages. You can use them in the same way, adding similar amounts at the start of cooking. Just like with kaffir leaves, make sure to strain them out at the end as they are tough and sharp.
However, they have a different flavor than kaffir lime leaves, lacking the bright, citrusy taste. They are, however, the perfect addition to more savory dishes and go especially well with beef.
If you want a closer match to the flavor of kaffir lime leaves, try adding bay leaves along with a small amount of lime zest. If you're cooking a broth, add a bit of juice, too, and you'll have a similar level of complexity.
5) Dried Kaffir Lime Leaves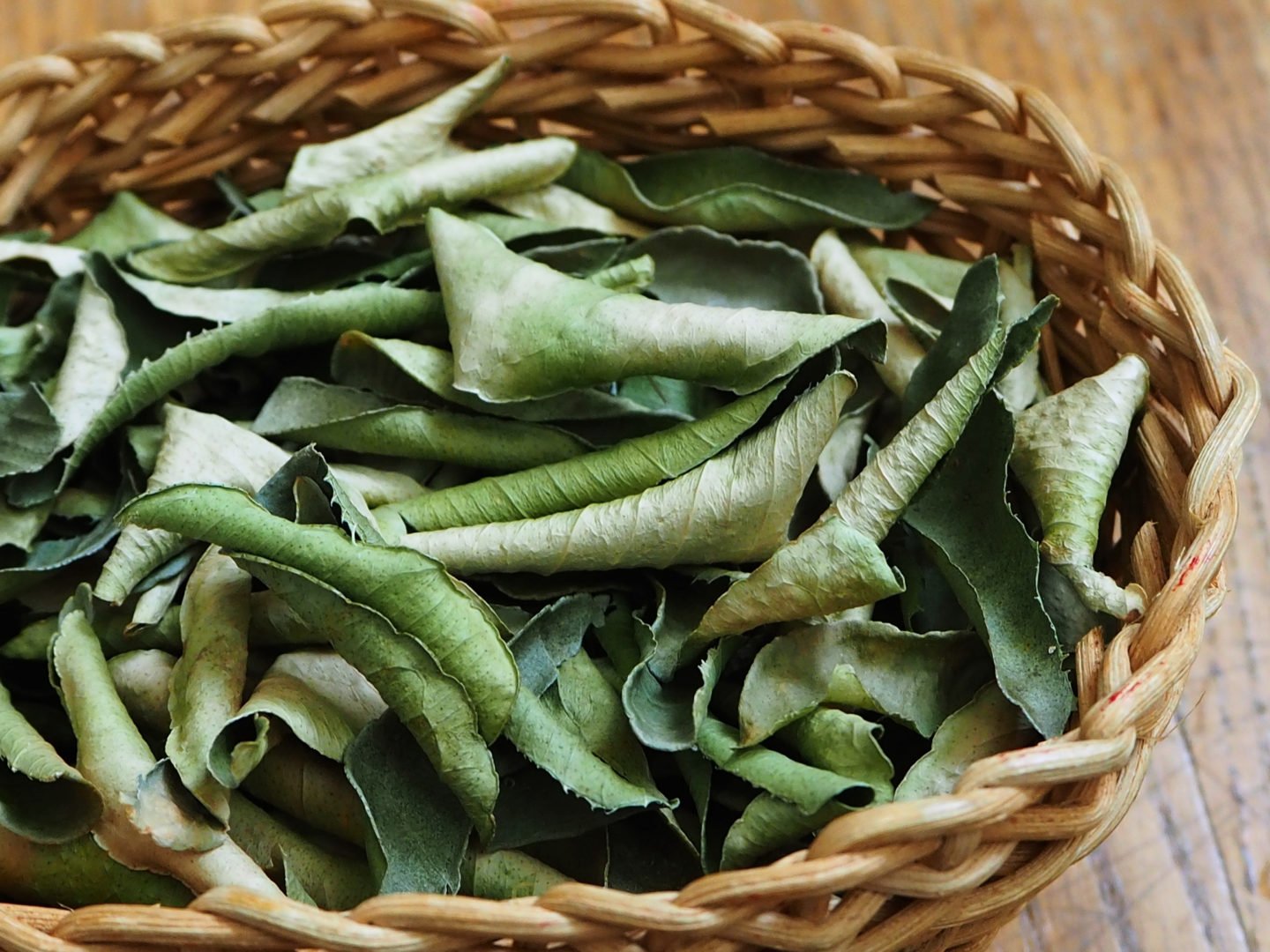 Fresh kaffir lime leaves are the ideal choice for most dishes, as they offer a brighter, more fruity flavor. Use them in similar quantities and then stash them in the back of your pantry for a rainy day!
You can find them frozen or near the dried herbs in many Asian grocery stores. If you have a bit of lead time before needing a substitute, you can try ordering these dried leaves online. Since they keep so long, you don't have to worry about them losing their flavor in the mail, and you can store them for months.
6) Lemon Thyme
If you've never tried lemon thyme, think of it as regular thyme with a refreshing citrus splash. It grows similarly, and you can strip the leaves from the stems and then chop finely. It has a relatively subtle flavor, so you don't have to worry about using too much. Try one teaspoon for every lime leaf.
The best way to use lemon thyme is in lighter dishes like broths or salads. Try using them near the end of cooking, so their delicate flavor isn't lost.
Of course, if you don't have lemon thyme, you can also use the regular kind. It is probably better to stick with fresh rather than dried, as the flavor differs quite a bit, resulting in a more savory flavor.
7) Lemon Grass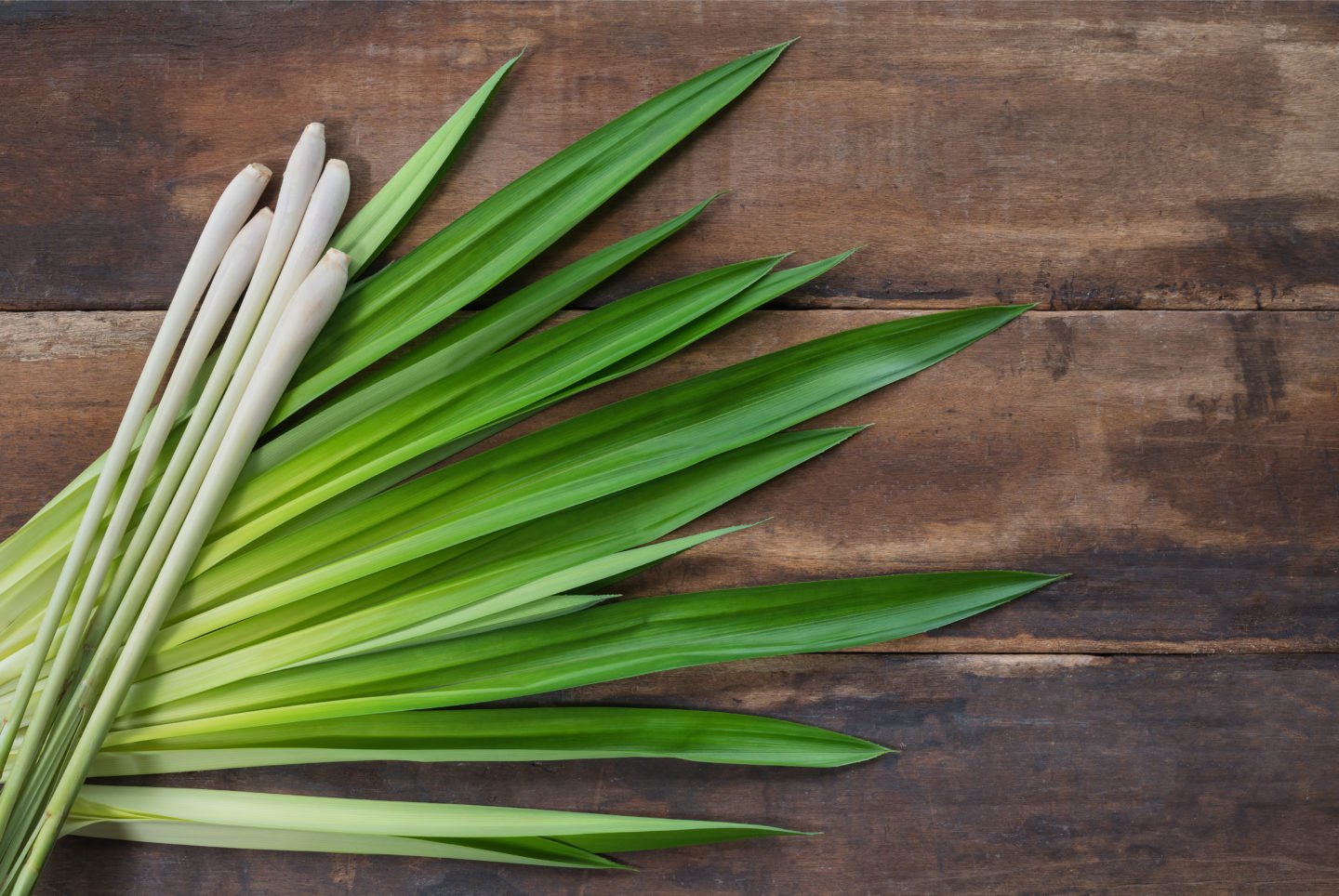 Lemongrass is another common ingredient in Southeast Asian cooking, though it's usually a little easier to find. It doesn't have the same flavor as kaffir lime, but it is similarly herby, bright, and citrusy. Add one stalk, chopped, for every three or four lime leaves substituted.
Lemongrass is less pungent and more subtle than kafir lime leaves, so you don't need to worry about adding too much. If you're going for bold flavor, try adding two stalks instead of one. You can also mash your lemongrass into a paste if you want to get extra flavor out of it.
If you want a well-rounded flavor that closely matches kaffir limes, you can also combine it with lime zest and lime juice. Many Southeast Asian dishes use both ingredients together.
8) Curry Leaves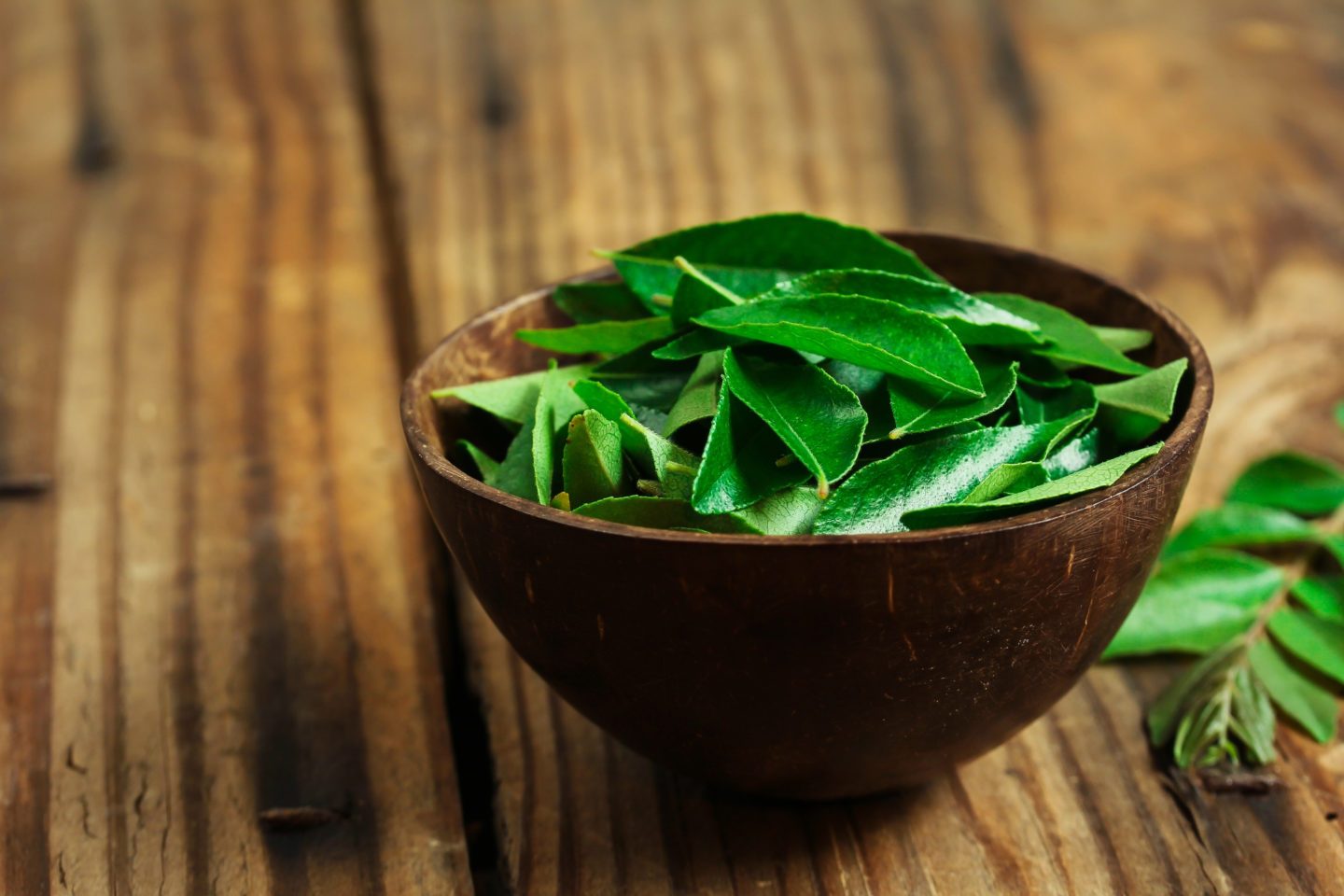 Depending on your grocery store, curry leaves may be even more difficult to find than kaffir lime leaves, though they're worth looking for. Just like kaffir lime leaves, they're not to be eaten raw but help flavor sauces and soups. Use them in similar quantities when substituting.
You might be surprised to learn that these leaves come from the same botanical family as lemons and limes. They're actually more similar to lemongrass in flavor but have a stronger and more bitter taste. They're distinctly different from kaffir lime leaves but add a similar citrus flavor.
When swapping in this ingredient, make sure not to confuse it with curry powder, which is a spice blend.
9) Thai Basil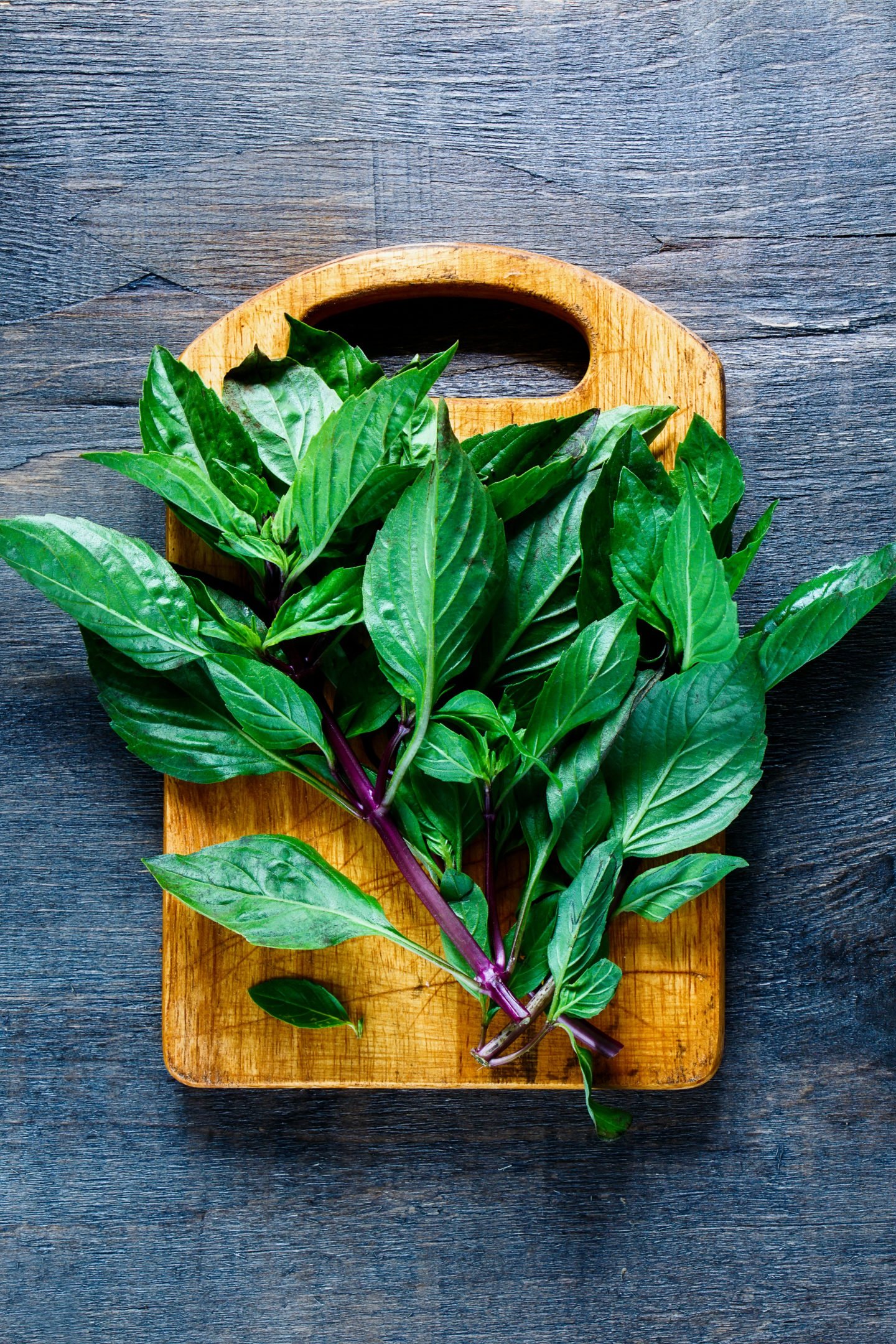 Of all the substitutes on this list, Thai basil may be one of the most different in flavor. However, it can be used in place of kaffir lime leaves to add a fresh, zesty flavor. Try adding them in similar quantities or as much as two basil leaves for every substituted lime leaf.
They make a good substitute because they are commonly used in the same types of dishes, including Southeast Asian soups and stir-fry. Thai basil has less of the bright, citrusy notes and adds a stronger herby flavor. They are similar in flavor to mint leaves, with more pungency.
One major difference is that Thai basil will wilt when exposed to high heat, so they're best to add near the end of cooking. Unlike kaffir lime leaves, they are tender and can be eaten raw or cooked.
10) Other Citrus Leaves
If you can find them, other types of orange, lime, and lemon leaves can add a big, bold flavor that's similar to kaffir lime. Each one will bring something slightly different to your dish, but they will all be similarly acidic and pungent. Substitute them in a one-to-one ratio, or add a bit more, as they tend to be less strong.
As always, fresh leaves are the way to go, as they are more aromatic than the dried variety. They are best used to season soups and curry or even as a bed for meat while grilling.
A word of caution: if you're using home-grown citrus leaves, make sure they have not been sprayed with pesticides or other chemicals. These can be just as dangerous to humans as they are to insects.
11) Lime Oil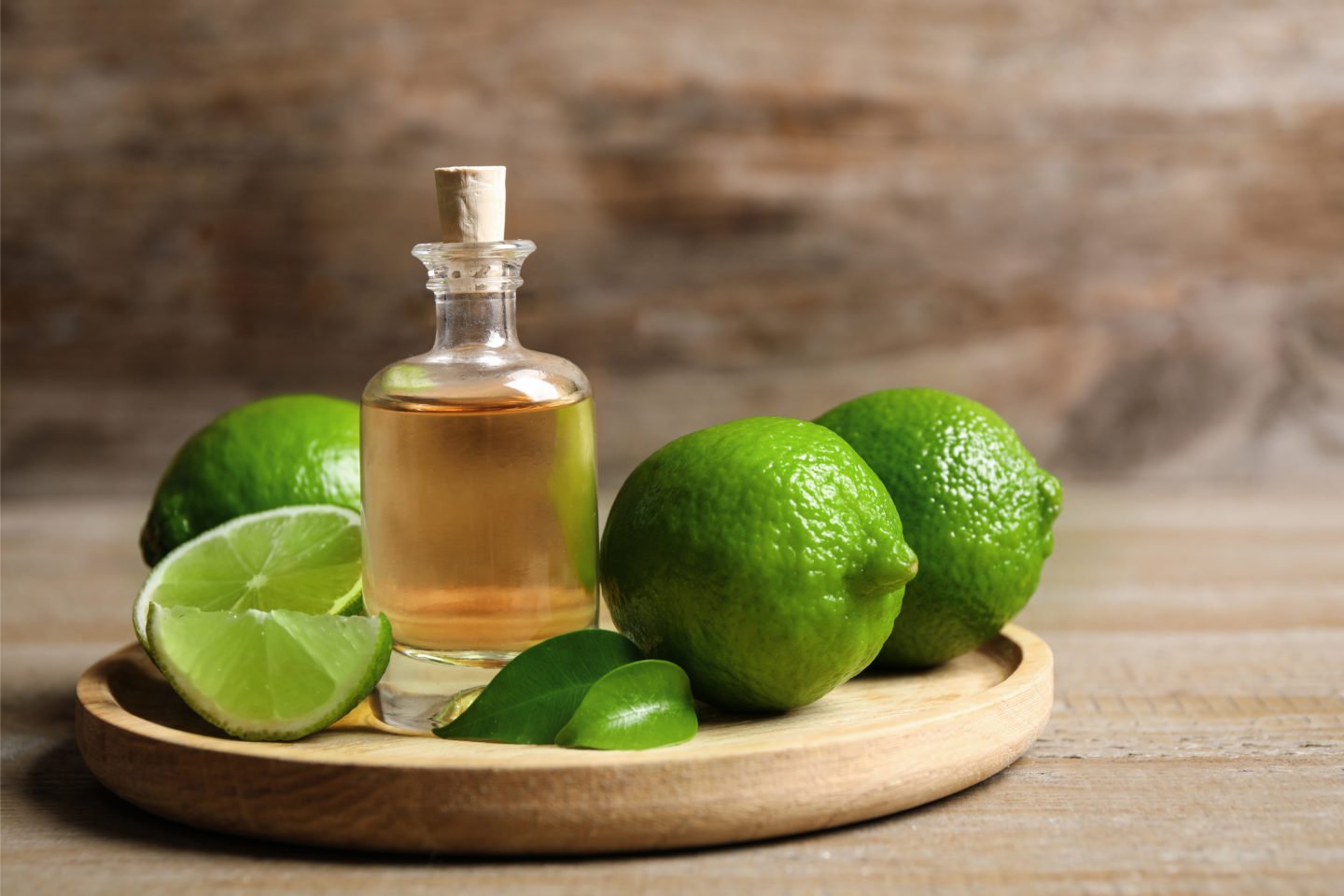 Lime oil is the distilled essence of limes, made from the rinds and leaves of the plant. When added to a dish, the flavor won't be the same, but it will add that trademark zestiness. It's quite potent, so don't use more than a few drops to a quarter teaspoon, added at the end of cooking.
When using lime oil, keep in mind that not all varieties are safe for consumption. Some are sold as essential oils, used in bathing or skincare, and should never be eaten.
12) Kaffir Limes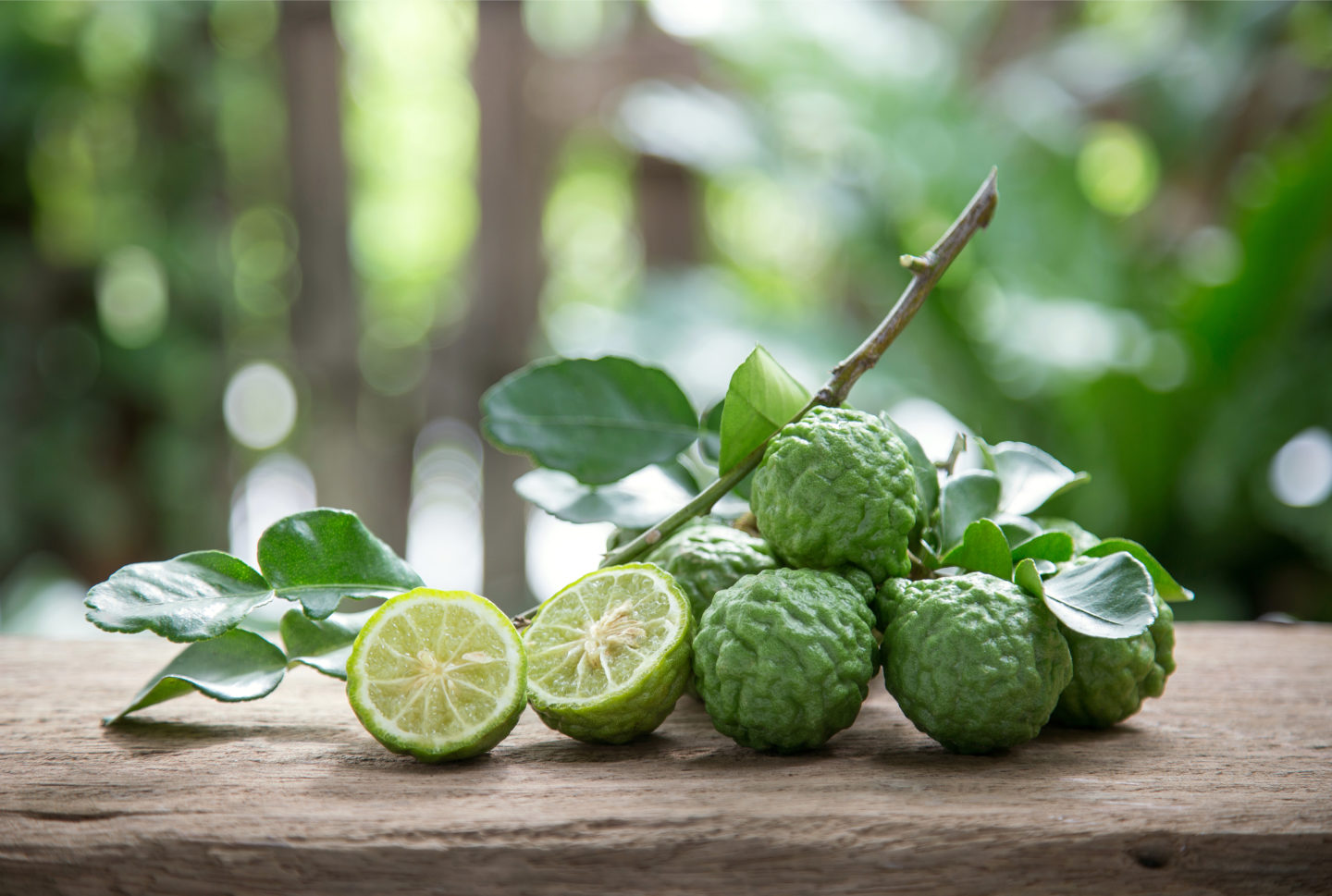 Of course, if you have access to the fruit of the kaffir lime plant, it can be one of the best substitutes for kaffir lime leaves. When using the zest and juice in combination, they can add a layered flavor that is similar to that of the leaves. Try combining one teaspoon of zest and one teaspoon of juice for every two kaffir leaves.
In terms of flavor, the fruit will be less spicy and pungent. However, for lighter dishes, this can be a good option to consider.
Summary Table
| Summary | Notes |
| --- | --- |
| Lime Zest | Similar flavor, but a bit more bitter and less aromatic. |
| Lime Juice | A strong alternative, as long as you're cooking a moist dish. |
| Lemon Zest | Good to use in a pinch, though lemons don't have exactly the same tang. |
| Bay Leaves | Offer a bold flavor, but without kaffir lime leaves' citrus notes. |
| Dried Kaffir Lime Leaves | Better for long-term storage and offer a close match to the fresh variety. |
| Lemon Thyme | Less bitter than regular thyme, they are a surprisingly good substitute. |
| Lemon Grass | Comes with a distinctive taste all its own, but delivers on flavor. |
| Curry Leaves | Different in flavor but adds pungency to any dish. |
| Thai Basil | Lack some of the citrus notes but adds herby complexity that's just as fresh. |
| Other Citrus Leaves | The leaves of other lime varieties, as well as those of lemons, can add a similar flavor. |
| Lime Oil | Made from the essence of limes, just a few drops of lime oil can add a big flavor. |
| Kaffir Lime | Use the juice and rind for balanced citrus notes. |
Related Questions
Are kaffir limes the same as makrut limes?
If you've never heard of kaffir limes, it may be because you're more familiar with their other name, makrut limes. They are more commonly known throughout Southeast Asia by this second name, whereas in the United States and Europe, they are called kaffir limes. Feel free to use them interchangeably, as they're the same product!
What's the difference between a kaffir lime and a regular lime?
You can identify kaffir limes from regular ones easily, just by looking. Kaffir limes have a bumpy surface that is sometimes darker than Persian limes. Most American grocery stores only sell the regular, smooth-skinned ones.

The leaves are tough and waxy, usually with a glossy texture. They are often sold in large bags and have a dark green color.

In terms of flavor, regular limes are more bitter and have a less complex flavor than kaffir limes. They also have poorer aromatic properties, making them less ideal for soups.
What dishes call for kaffir lime leaves?
Kaffir lime leaves are most commonly used in the cuisine of Southeast Asia. Thai, Indonesian, and Cambodian recipes most commonly use them in broth and curry. Since they're so tough, they're not meant to be eaten raw but used to flavor dishes and then taken out.
Where can I find kaffir limes?
Most chain grocery stores in the United States and Europe don't sell kaffir lime leaves. You are more likely to find them in Thai, Vietnamese, or general Asian grocery stores alongside other fresh produce.
How do I store kaffir lime leaves?
Kaffir lime leaves are relatively hardy and can store for several weeks in the refrigerator. For best results, place your leaves in a sealed Ziploc bag, along with a moistened paper towel. This will ensure that they do not dry out and lose their potency.

However, since they are often sold in bulk, you may be looking for a way to keep them fresh for the long term. In this case, the freezer is the best option.

To freeze your kaffir lime leaves, place them in a sealed plastic bag to prevent ice crystals from forming. They can keep this way for months without losing their flavor. When the time comes to thaw them out, they only take a few minutes to reach room temperature.