No piece of sashimi is complete without wasabi, but as any fan of Japanese food can tell you, just a dab is all you need. As one of the spiciest condiments, it's not for the faint-hearted. But exactly how hot is wasabi?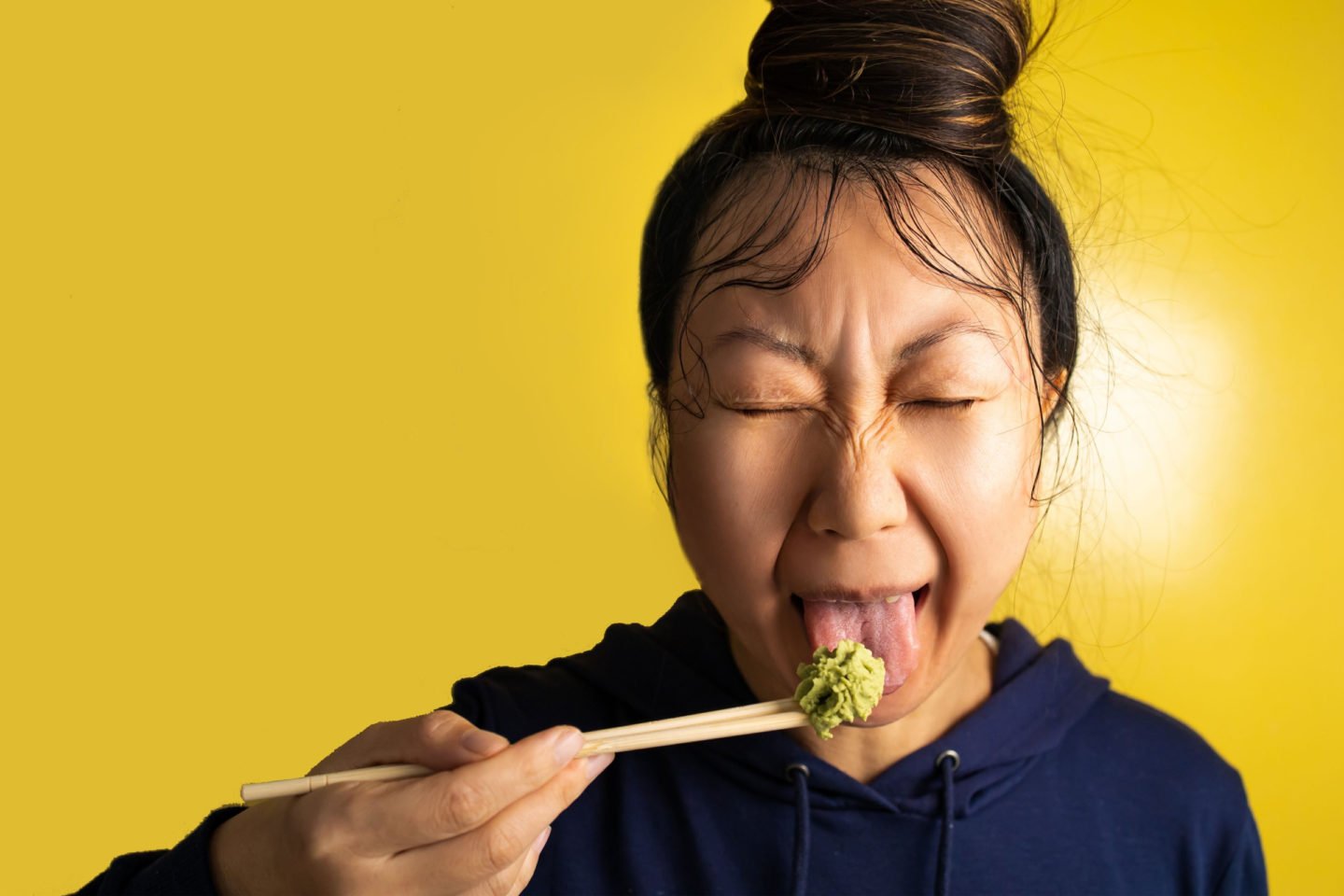 Wasabi is about as spicy as medium-level peppers like Anaheim and poblano. However, comparing them is difficult because wasabi creates heat in your mouth with a different chemical compound. Read on to learn more about wasabi's heat level.
Table of Contents
Wasabi's Scoville Rating
Many will claim that wasabi is hotter than even the hottest chile peppers, though the truth is that it's more like comparing apples and oranges. Technically speaking, Scoville units measure the amount of the compound capsaicin found in foods. Chile peppers are full of capsaicin, while wasabi has none.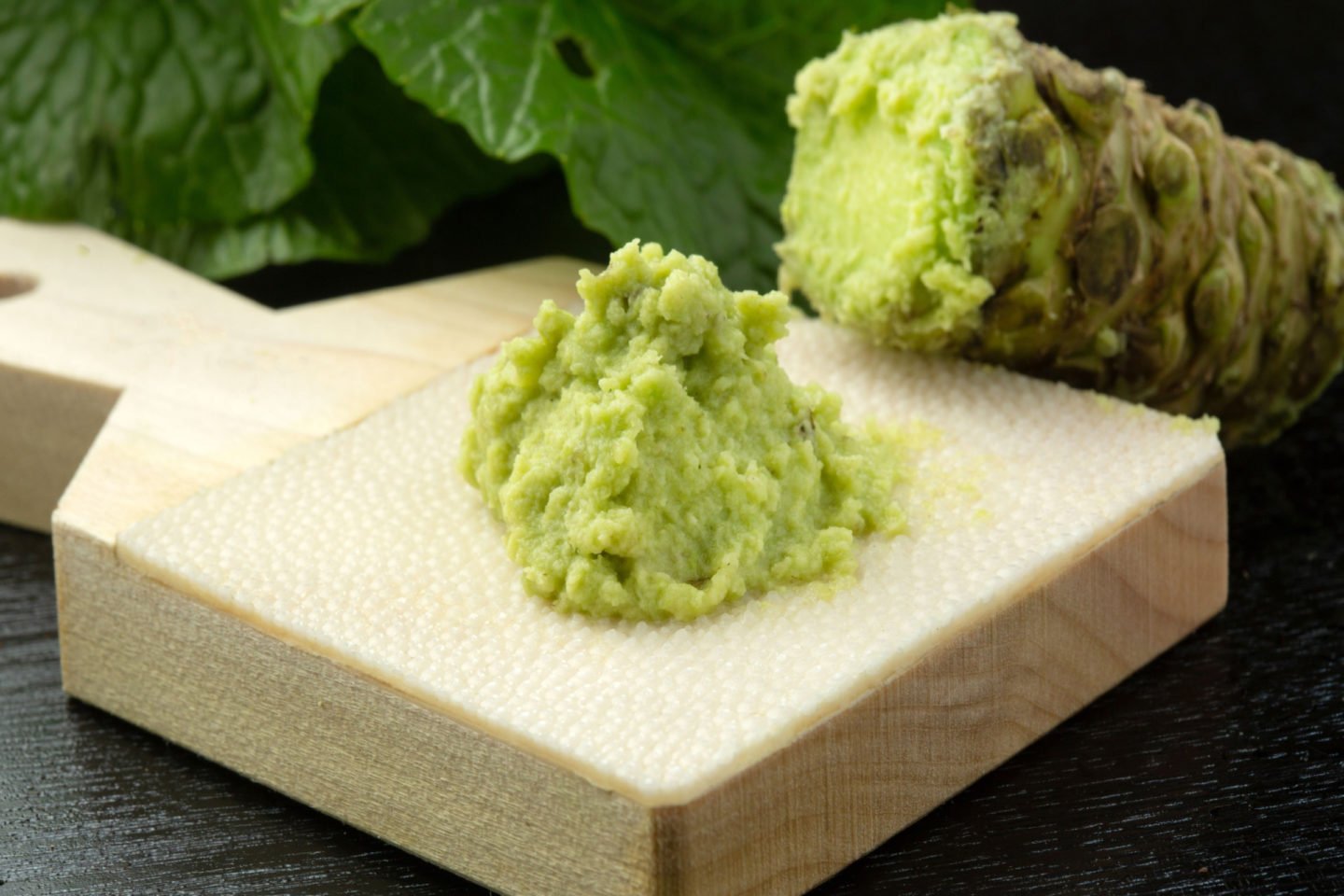 A rough estimate of wasabi's Scoville rating is about 1,000 SHU. That puts it in the range of poblano, pepperoncini, and anaheim peppers, though this is more of a gut feeling.
A Unique Kind of Heat
So if wasabi's heat doesn't come from capsaicin, where does it come from? Wasabia Japonica actually belongs to the same family as horseradish. These plants use a compound allyl isothiocyanate, which is believed to have evolved to repel animals that would otherwise eat the plant.
That gives it a different kind of heat and flavor profile compared to other spicy foods. Rather than an intense mouth heat that lasts long, wasabi is felt more in the sinus and fades after a few seconds. It also has more umami flavor, which balances out its taste nicely.
Are You Getting Real Wasabi?
When ranking this condiment's heat, it's important to identify whether or not you're eating authentic wasabi! The bright green paste you find in most sushi restaurants outside japan is not wasabi but dyed horseradish mixed with mustard.
Real wasabi is much milder than this horseradish blend and features more earthy umami flavors.
Compared to Other Foods
Since you can easily measure wasabi's heat level, the best way to understand how it will affect your taste buds is to compare it to other spicy foods. See how it stacks up against each of these.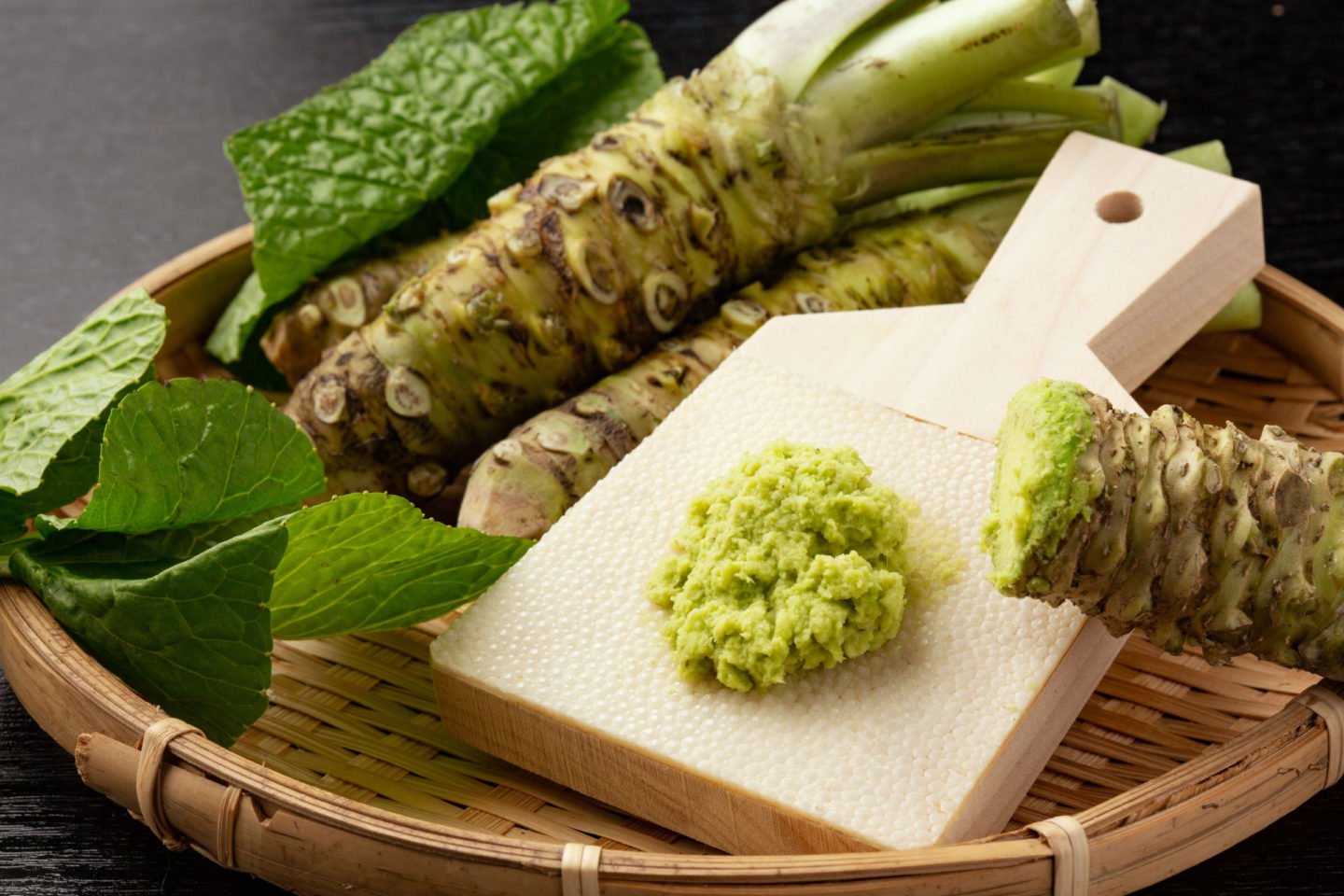 Habanero
As one of the hottest peppers in your local produce aisle, habaneros are much spicier than wasabi. Habaneros rate between 150,000 and 600,000 SHU, making them 400 times spicier than wasabi on average.
Habaneros also have a rich, smokey flavor in addition to their heat, unlike wasabi's pungency.
Jalapeno
Jalapenos tend to fall between 2,500 and 8,000 SHU, which puts even the mildest specimens far above wasabi in terms of heat. However, compared with American wasabi made of horseradish, they have a similar heat level.
Sriracha
Perhaps the best comparison to wasabi's heat is the common Thai chili sauce, Sriracha. It has between 1,000 and 2,500 SHU, making it a bit hotter on average than sriracha.
However, don't forget that sriracha will still probably hit harder. That is because the capsaicin in it will linger in your mouth much longer than wasabi's comparatively short-lived effects.
Frequently Asked Questions
Can wasabi clear my sinuses?
While some claim that wasabi clears sinuses, that is, in reality, a myth. Wasabi and related root vegetables can cause a tingling sensation in the sinus region, making you feel as though your sinus has cleared. It is comparable to the way chile peppers make your eyes water.
Does wasabi have any health benefits?
If you're eating real wasabi, you may be pleased to hear that it has several significant health benefits. It is high in vitamin C, zinc, potassium, and magnesium and contains high levels of antioxidants. It is also a digestive aid, removing harmful bacteria in your gut.

We have some good news for you if you are a wasabi eater! Wasabi is nutrient-rich in terms of vitamins and minerals.
Why is authentic wasabi so expensive?
Sushi lovers might be surprised that real wasabi (the kind used in Japan) vastly differs and is much more expensive than the kind found in the west. Real wasabi requires a specific climate and environmental conditions to grow well. Only a small number of farms in Japan can produce it, hence the rarity.